Horsing Around with JORD Wood Watches
By Erin
*Disclosure: I received product in order to facilitate this review. All thoughts and opinions remain my own.*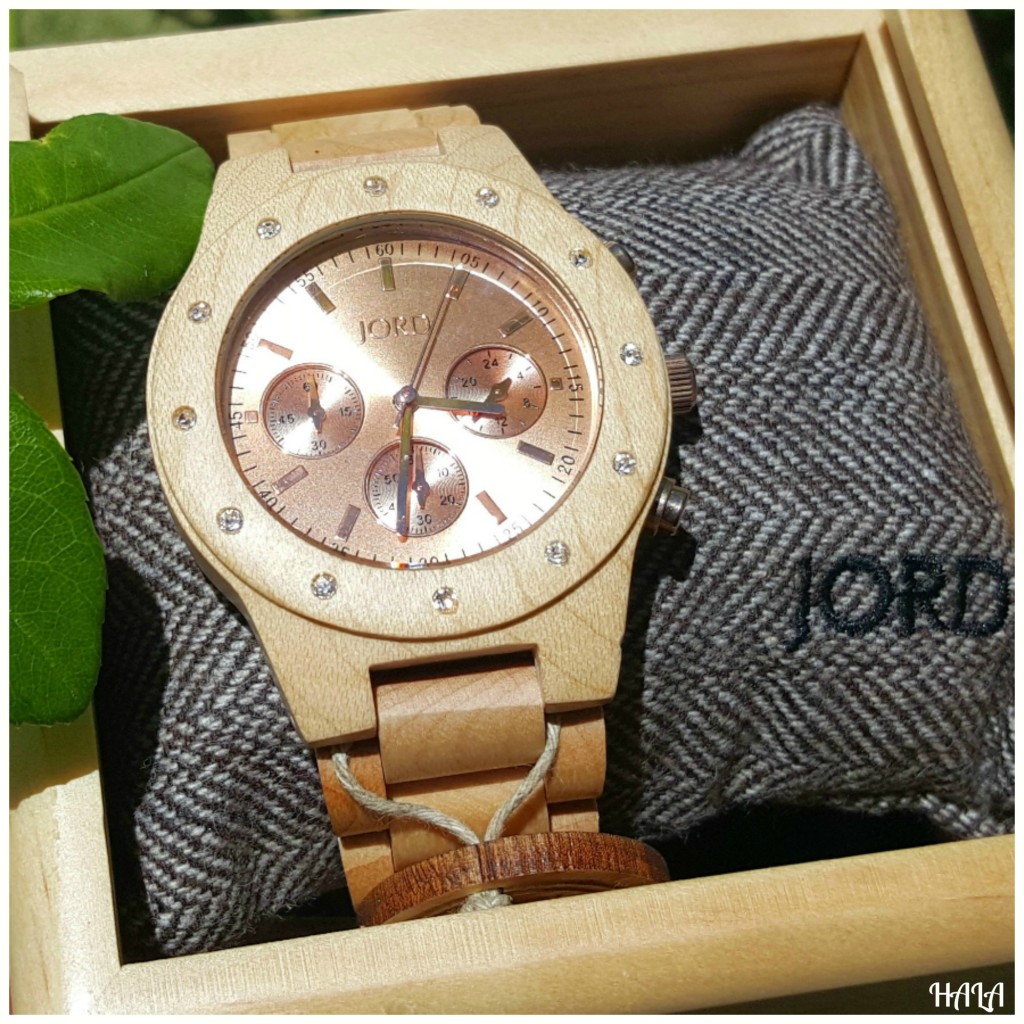 Earlier this month as I was getting ready to leave for Disney World, Jord Watches approached me about trying out one of their wooden watches. A wooden watch? How interesting… so I checked it out. I was rather intrigued. Jord is Swedish for "earth, soil, and land." Being that I am 1/2 Swedish, this caught my attention even more. Jord is sustainable, efficient, simple, and influenced by experiential living. Their timepieces were derived from the desire for a timepiece that was made of natural elements and modeled a modern design and lifestyle.  While browsing through their collection, I saw quite a few different watches that caught my eye and were something I'd choose for myself. I loved the modern and Earthy designs. Besides being aesthetically pleasing, I was happy to see that the company lives, works, and plays in the United States. In St. Louis, Missouri. Jord features beautifully crafted pieces that are as unique and distinctive as its owner. Each watch is custom fit to your wrist for the perfect fit. The beauty of the wood shines through each piece, each individual grain and sparkly jewel showing off the visible craftsmanship and unyielding utility. Some of their current series of watches feature bamboo, maple, sandalwood, blackwood, cherry, zebrawood, and koa.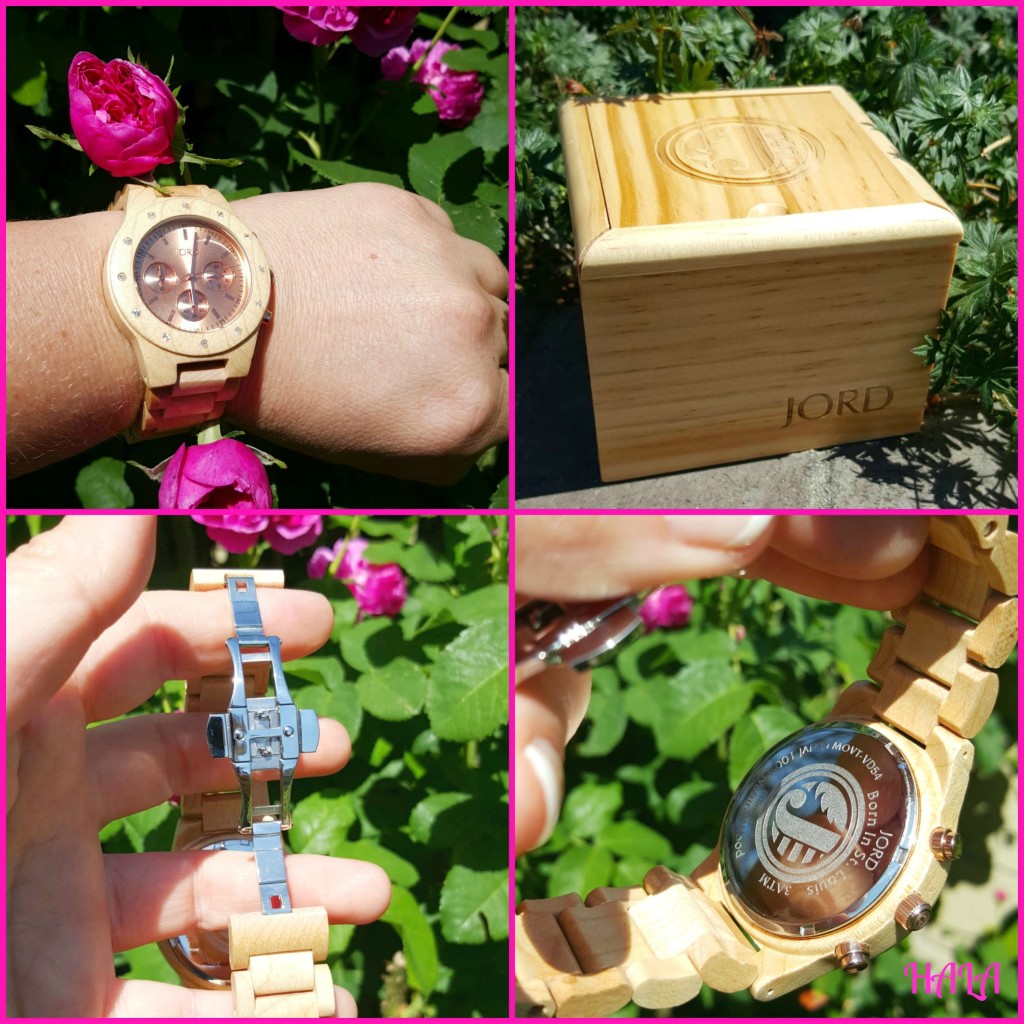 So which watch did I choose? I chose the Sidney Series, in Maple and Rose Gold. The Sidney series was designed in an effort to capture both the venturesome spirit and quintessential styling of a modern watch wearer. The chronograph functionality is lightened by the iridescent dial and fixed crystal bezel. The Sidney is bold and reaches beyond a typical lady's sport timepiece. The watches come in a series of wood colors and styles, and there are several models to choose from; all at their own price point. There are men's, women's and unisex models to choose from. These luxury watches, range in price from $120 to $295. The Sidney Series one pictured in this post runs for $199.  I LOVE LOVE LOVE, how the watch arrives to you, in the gorgeous wooden box shown above on its own pillow. It makes for a great place to store your watch when you're not wearing it.  Usually I'd just throw the case away, as most just come in an ugly plastic case that you wouldn't even think of keeping. But, THIS! I love. The metal clasp makes it easy to put the watch on and off and the link pieces are surprisingly durable and sturdy. It does not pop off and doesn't get too lose on me (due to the custom fit, and why they have you measure your wrist when placing your order I'm sure). In a nutshell these watches are beautiful, functional, and sustainable. So where have I gone with my watch?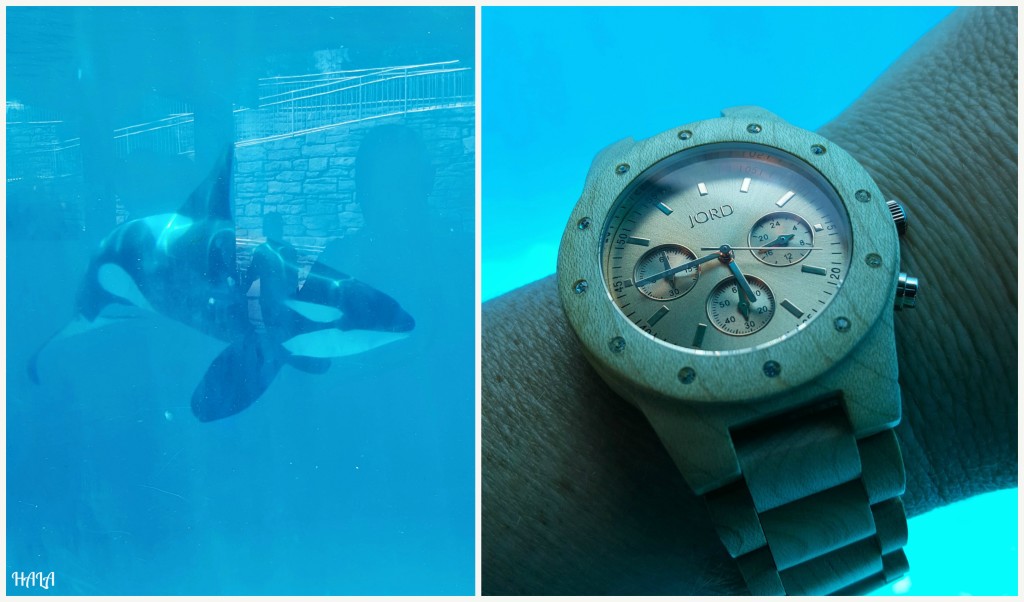 The watch isn't completely water safe, though you don't need to worry about getting a splash on it. My watch spent the day near water, and was just fine. 😉 Do not submerge it in water (it's untreated wood, so it expands when it gets really wet.) Wood watches by JORD are produced with all natural and untreated woods. This keeps them hypoallergenic and maintains the true finish of the wood and since wood is inherently porous, it is prone to dirt and oil. For best cleaning results, mix two tablespoons each of olive oil and lemon juice and apply with a soft cotton cloth. It is recommended that you apply a natural coating such as beeswax, butcher block oil, or walnut oil to help to protect it against damage and improve the durability of the wood while helping to maintain the moisture balance (prevent drying or cracking). I have not done this yet, but I probably should.