Knott's Scary Farm 2017
By Erin
*We attended Scary Farm as media for purposes of this post. All thoughts and opinions remain our own!*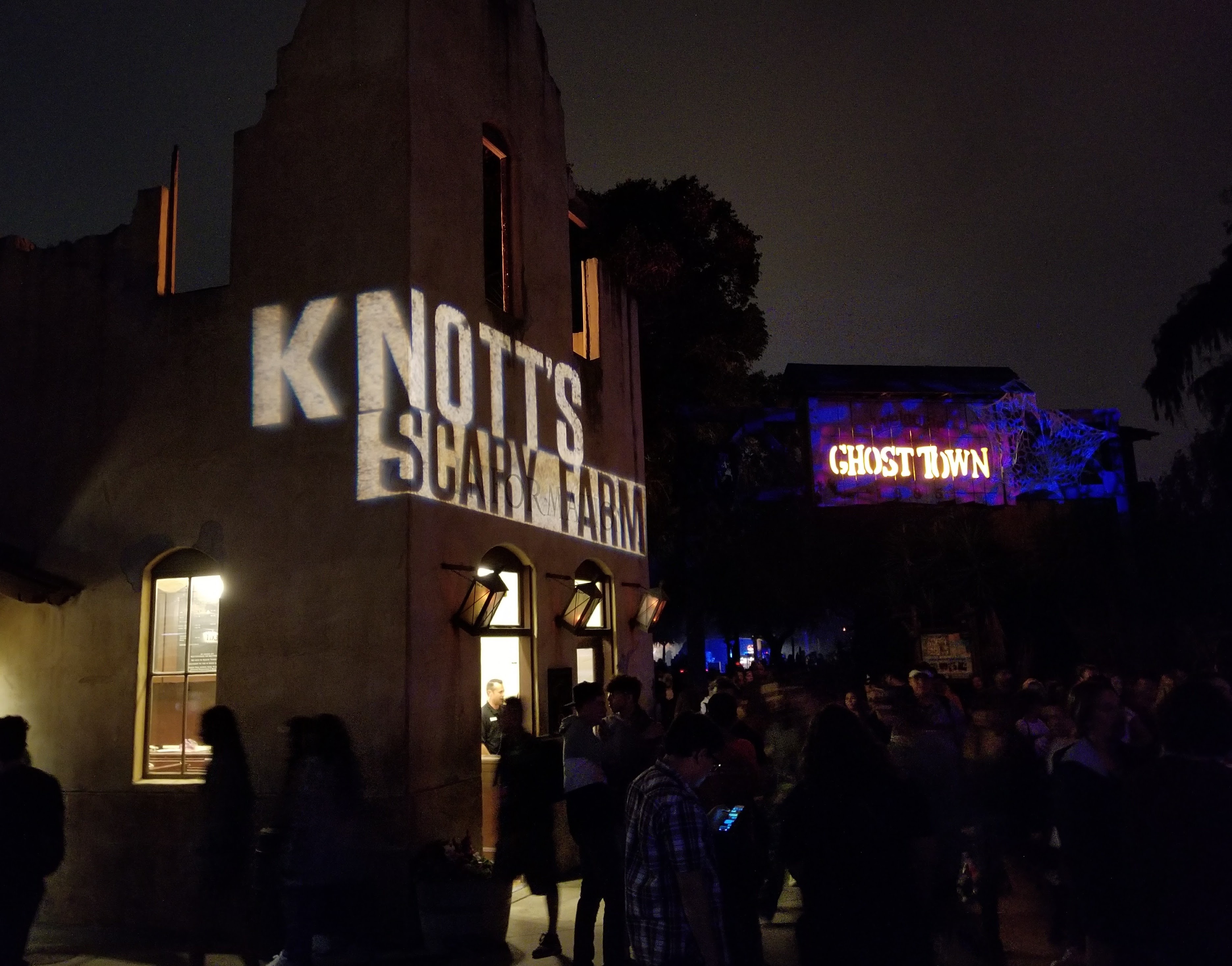 It's that time of year again! Knott's Scary Farm is here, the most haunting Halloween event in Southern California, returns with frightening scares and innovative thrills for its 45th season. The fully transformed park will feature 13 uniquely haunted mazes and attractions, including the return of Elvira, Mistress of the Dark, for her last performance as she bids farewell to the Scary Farm crowds with an all-new show. Knott's Scary Farm is here on select nights through October 31st. This year's experience has all the ingredients of a truly terrifying nightmare, but unlike most dreams, Knott's Scary Farm is a nightmare you can't wake up from. What are you waiting for? Come join in on this nightmare you won't soon forget!
The new season will bring unnerving nightmares to life as it debuts three all-new, unique haunted attractions, each introducing new menacing storylines and heinous never-before- seen characters.
Dark Ride (New for 2017)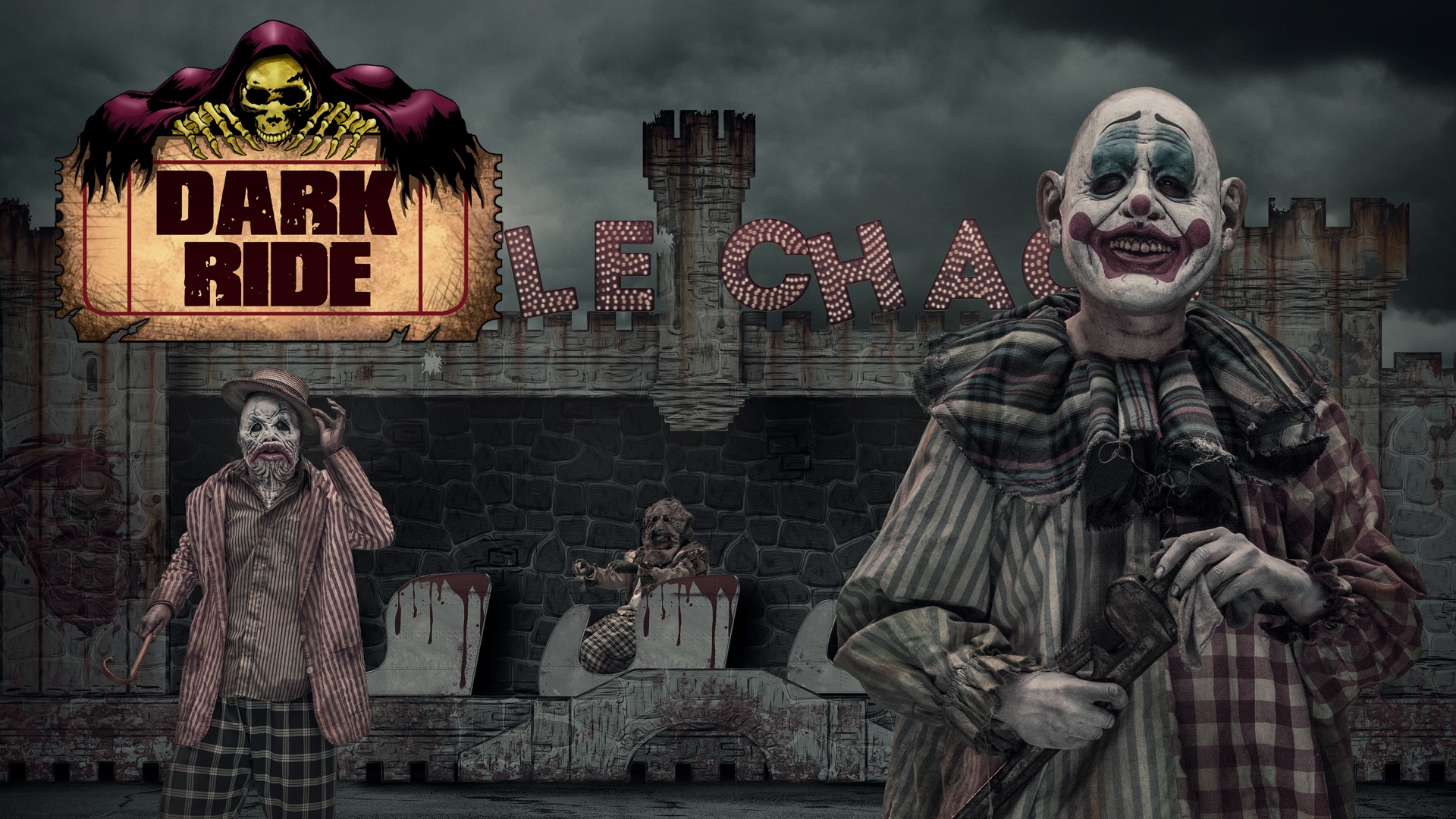 Guests will journey through an abandoned carnival ride where cruel characters still linger in the shadows in Dark Ride, Knott's Scary Farm's newest maze. The carnival attraction has become a refuge for sideshow freaks and now those shunned performers have created an ominous world where they plan to unleash terror on those who enter. Dark Ride will lead brave visitors through a treacherous path and into the bowels of a long neglected attraction as sinister shadows and horrifying scenes cast darkness over the once pleasant ride.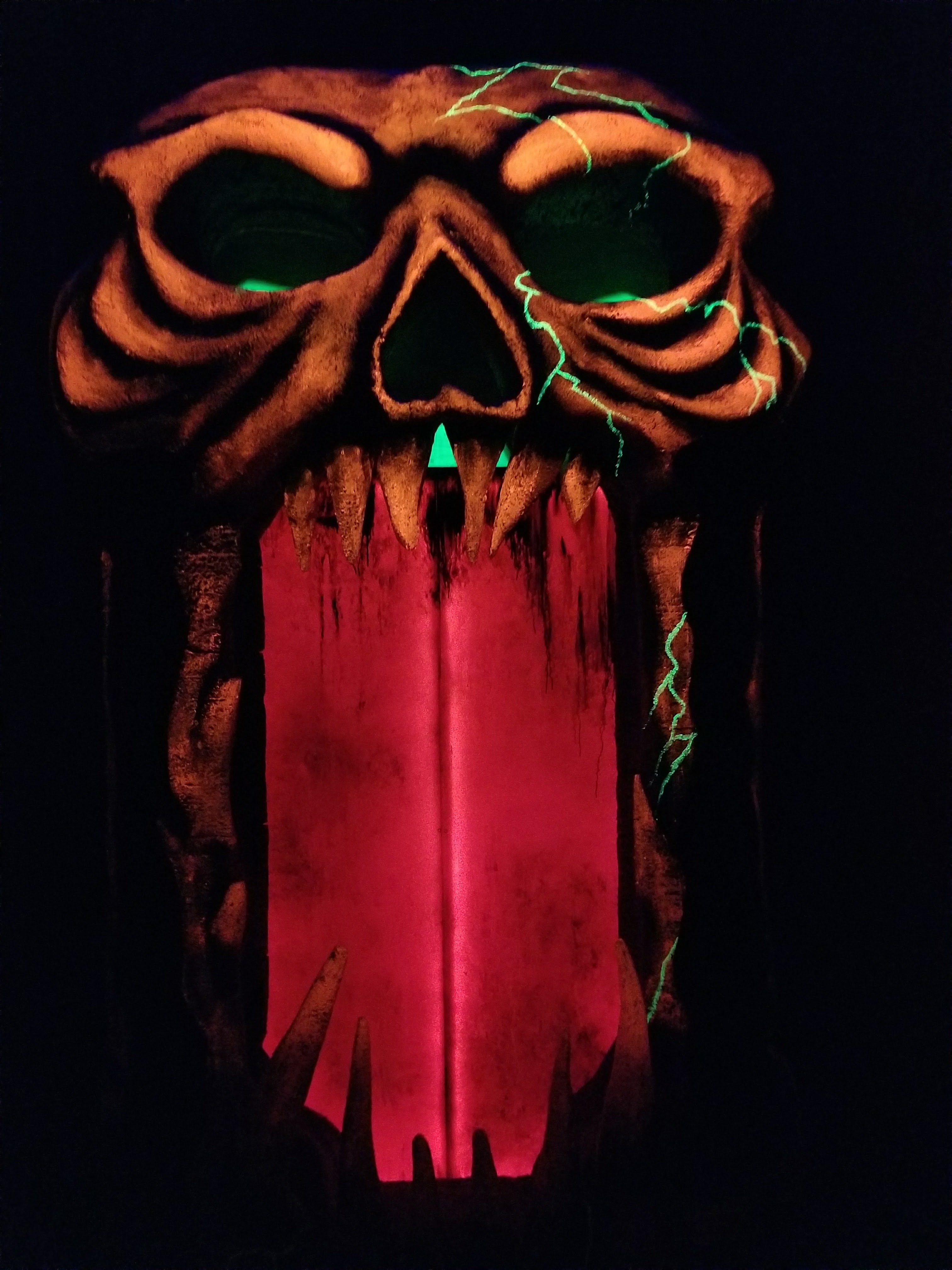 Pumpkin Eater (New for 2017)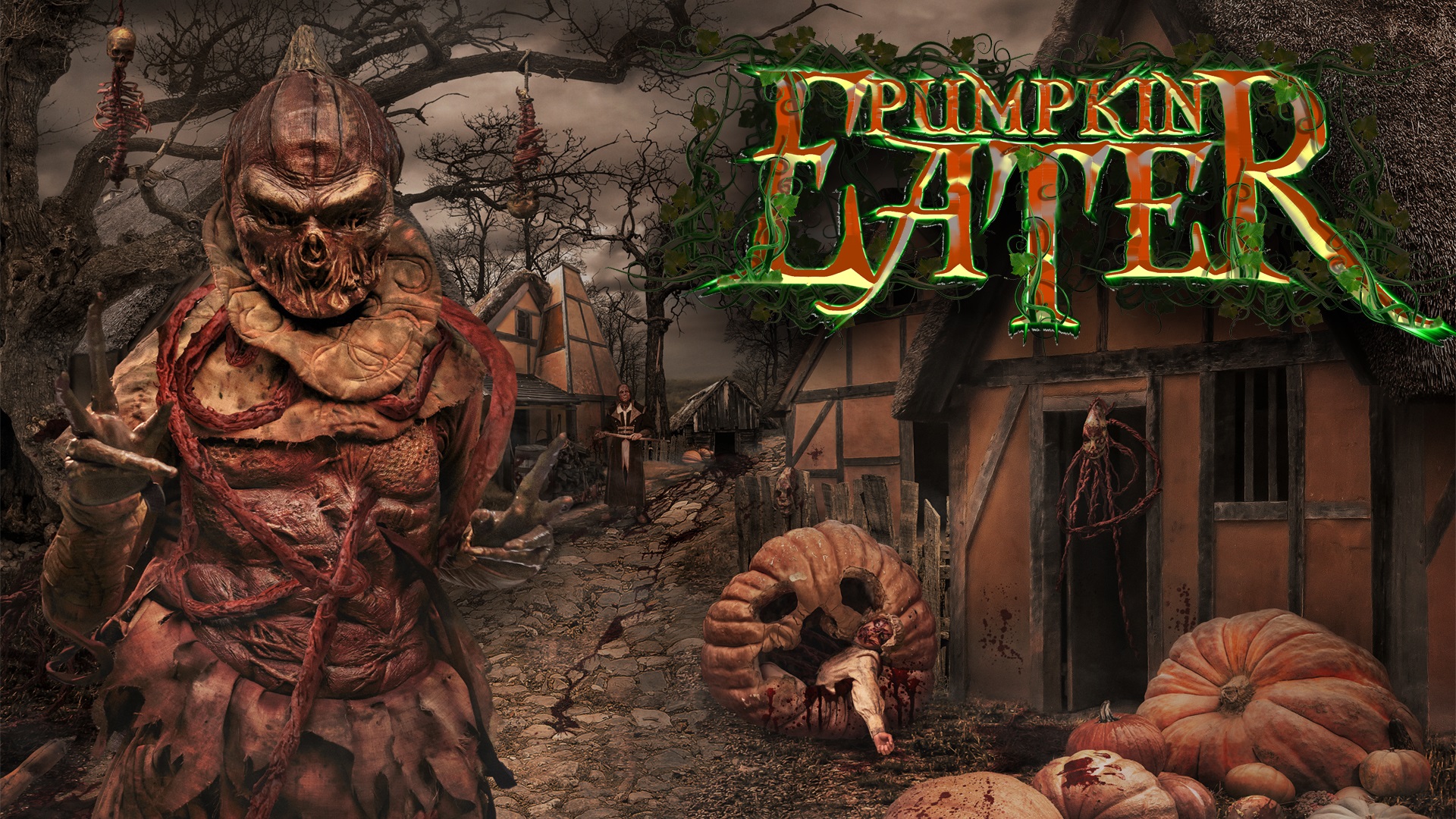 Daring guests will attempt to survive the wrath of the murderous 7-foot tall creature that haunts the old woods surrounding The Hollow in this year's new maze, Pumpkin Eater. The notorious creature is on the prowl, hidden within the dark confines of the haunted town he once terrorized. To escape the sinister Pumpkin Eater's wrath all who enter must go on a quest through the silent town of victims, face a cave of crawling insects and solve the labyrinth of thorns that blocks the only way out.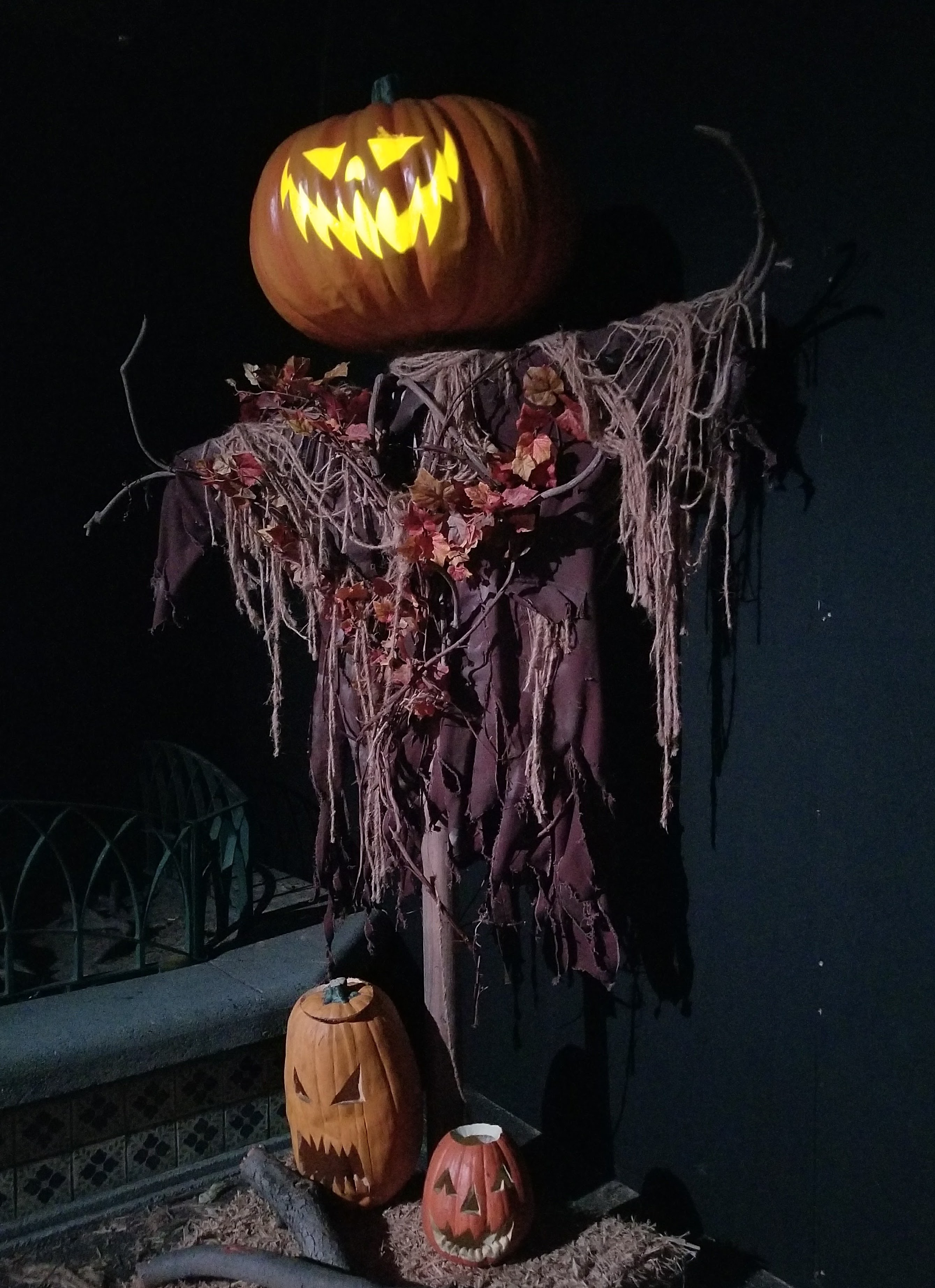 Trick-or-Treat: Lights Out (New for 2017)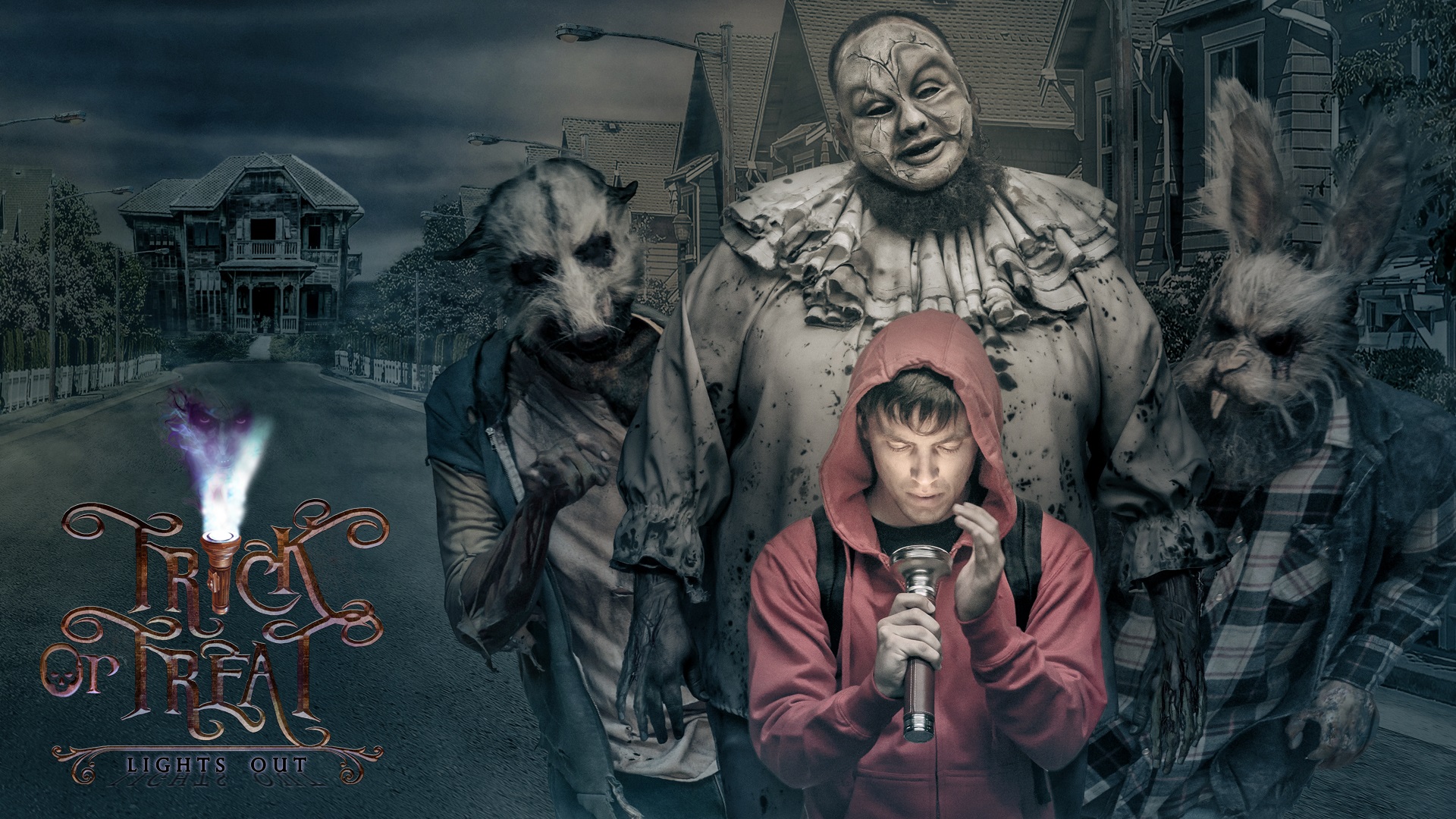 Scared of the dark? Returning more sinister and twisted than ever before, guests are invited to step inside the Green Witch's haunted home and venture through its dark pathways in Trick or Treat: Lights Out. Armed with only a faulty flashlight, brave visitors must face the terror of the Green Witch's house completely in the dark. Featuring new state-of-the-art effects, unexpected scares and other eerie surprises, Trick-or- Treat is back to terrorize like never before.
Returning Favorites
Returning for the last and final year at Knott's Scary Farm, Elvira is back with a new spectacular farewell show, Elvira, Mistress of the Dark. The exclusive performance will pay homage to the Queen of Halloween's celebrated comedy-horror film, complete with musical numbers, dance and humor. Knott's Scary Farm will be the exclusive home of Elvira for her final performance this Halloween season. You won't want to miss this! It's your last chance to see her.