Fun Facts From the Cast of Disney*Pixar's Coco!
By Erin
*We were invited by Disney to attend this press conference for purposes of this post. All thoughts and opinions remain my own!*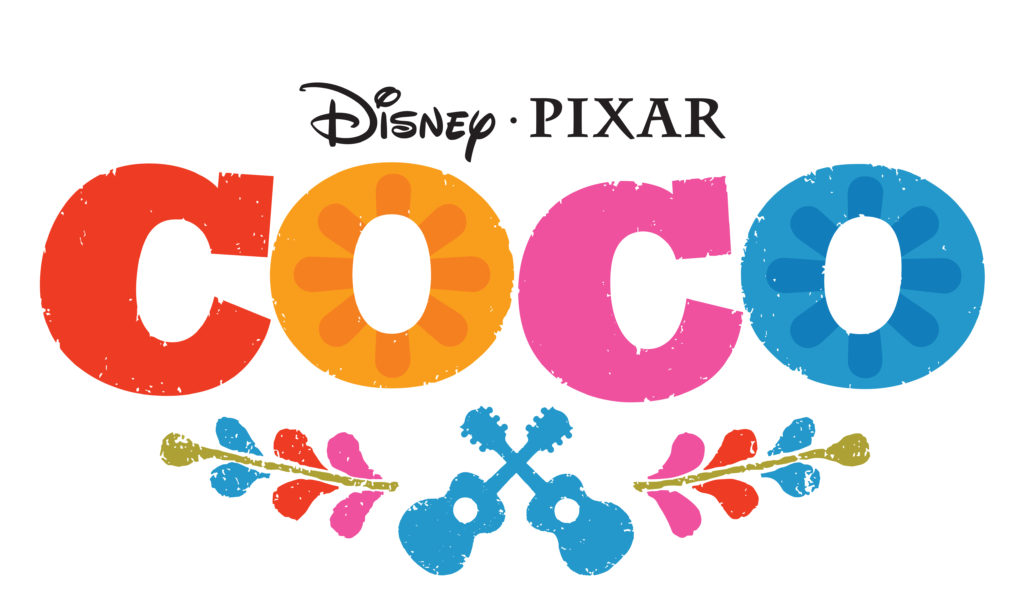 Thanksgiving is just about here. It's the perfect time for families everywhere to come together and celebrate everything there is to be thankful for. Pixar's new movie Coco, couldn't be coming out at a better time than at Thanksgiving as Coco showcases the importance of family, honoring your ancestors and following your dreams. Opening in theaters everywhere on Wednesday, November 22nd.
Coco is about a 12-year-old boy named Miguel with big dreams and a hardworking family with great traditions and a lot of love. What's so cool is that this could be any family that lives next door. The sweet, bossy grandmother who insists on one more bite might be your grandma (she sure reminds me a lot of my own grandmother). There's something familiar to us all in this story. The universal theme of family is what makes it so special, with relationships that are beautiful and complicated, but our family shapes who we are. Pixar Animation Studios' 19th feature film introduces Miguel, an aspiring singer and self- taught guitarist who dreams of following in the footsteps of his idol, Ernesto de la Cruz, the most famous musician in the history of Mexico. But Miguel's family forbids music.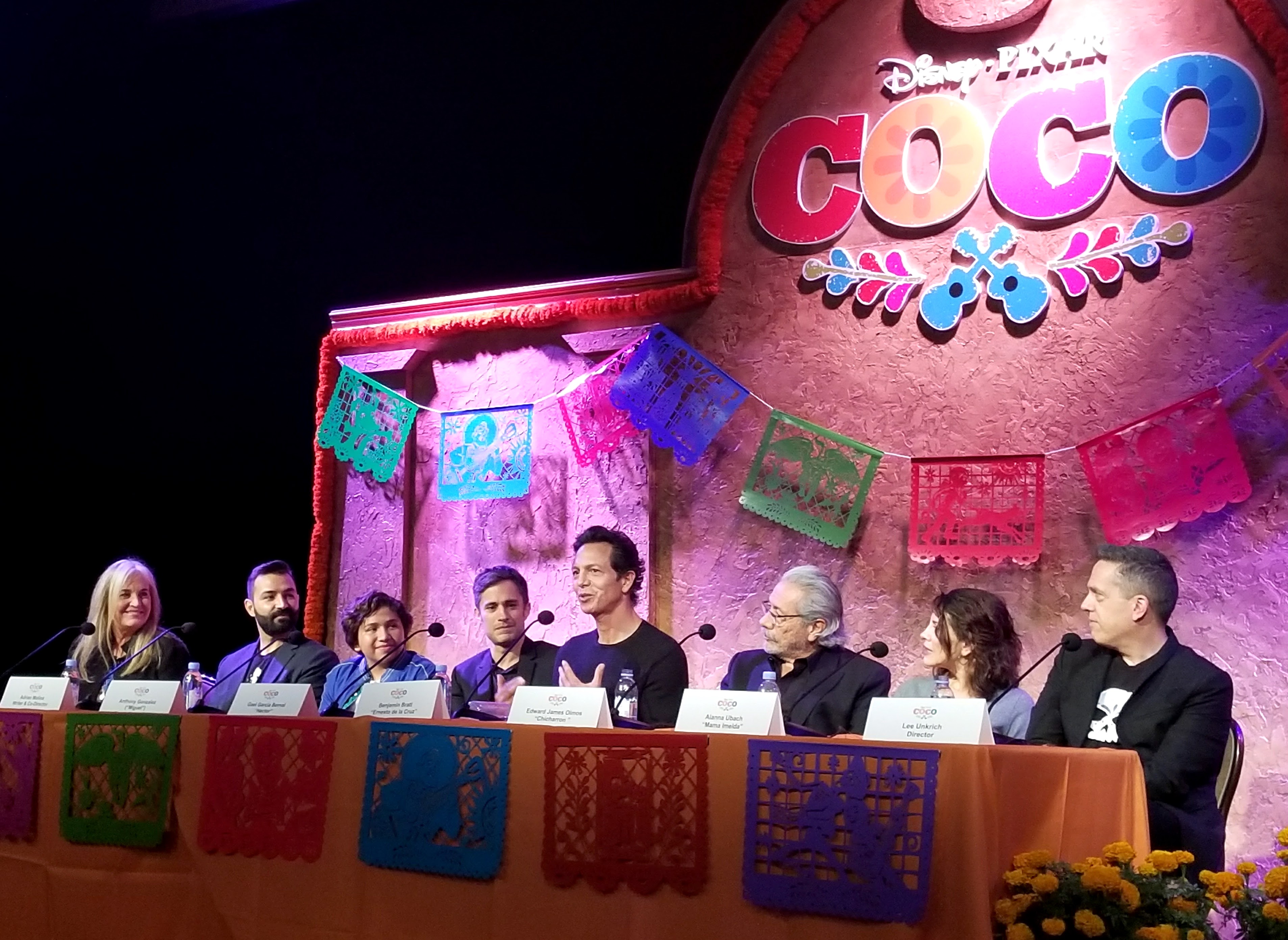 The other week we were delighted to meet the cast at the Beverly Hilton Hotel in Beverly Hills, CA. The talent in attendance were:
Benjamin Bratt (voice of "Ernesto de la Cruz")
Gael Garcia Bernal (voice of "Hector")
Anthony Gonzalez (voice of "Miguel")
Edward James Olmos (voice of "Chicharron")
Alanna Ubach (voice of "Mama Imelda")
Director Lee Unkrich
Co-Director Adrian Molina
Producer Darla K. Anderson
Right before the conference started, we were in for a very special treat: a performance by Mariachi Divas and some dancers.
Look how beautiful those dresses are. They put on a beautiful performance for all of us to enjoy.
During the press conference, here were some of the fun and interesting facts we all learned.
Lee Unkrich- "Darla, and Adrian, and I all worked on Toy Story III together. When we finished that film, I started to think about what was next, and I had a few different ideas that I was kicking around. One of them was the idea of telling a story set against Dia de los Muertos. I had always been interested in the tradition, and I spent some time doing some research, and really trying to understand more than I already knew. The more that I dug in, the more that I learned about how central family is to this celebration, and that Dia de los Muertos is all about this obligation that we all have to remember our loved ones, and to pass their stories along. I just really started to see the potential to tell a unique story, to tell a story that could only be told in animation, that could be visually dazzling, but also had the potential to have a real emotional core to it. That was really kind of the beginning of this journey. We immediately headed down to Mexico and started – went on the first of what proved to be many lengthy research trips, to spend time learning about the traditions, learning about the culture, and spending a lot of time with many beautiful families down in Mexico."