O'FISHally Obsessed with Rubio's Coastal Grill!
By Erin
*I've partnered with Rubio's Coastal Grill for this post. All thoughts and opinions remain my own!*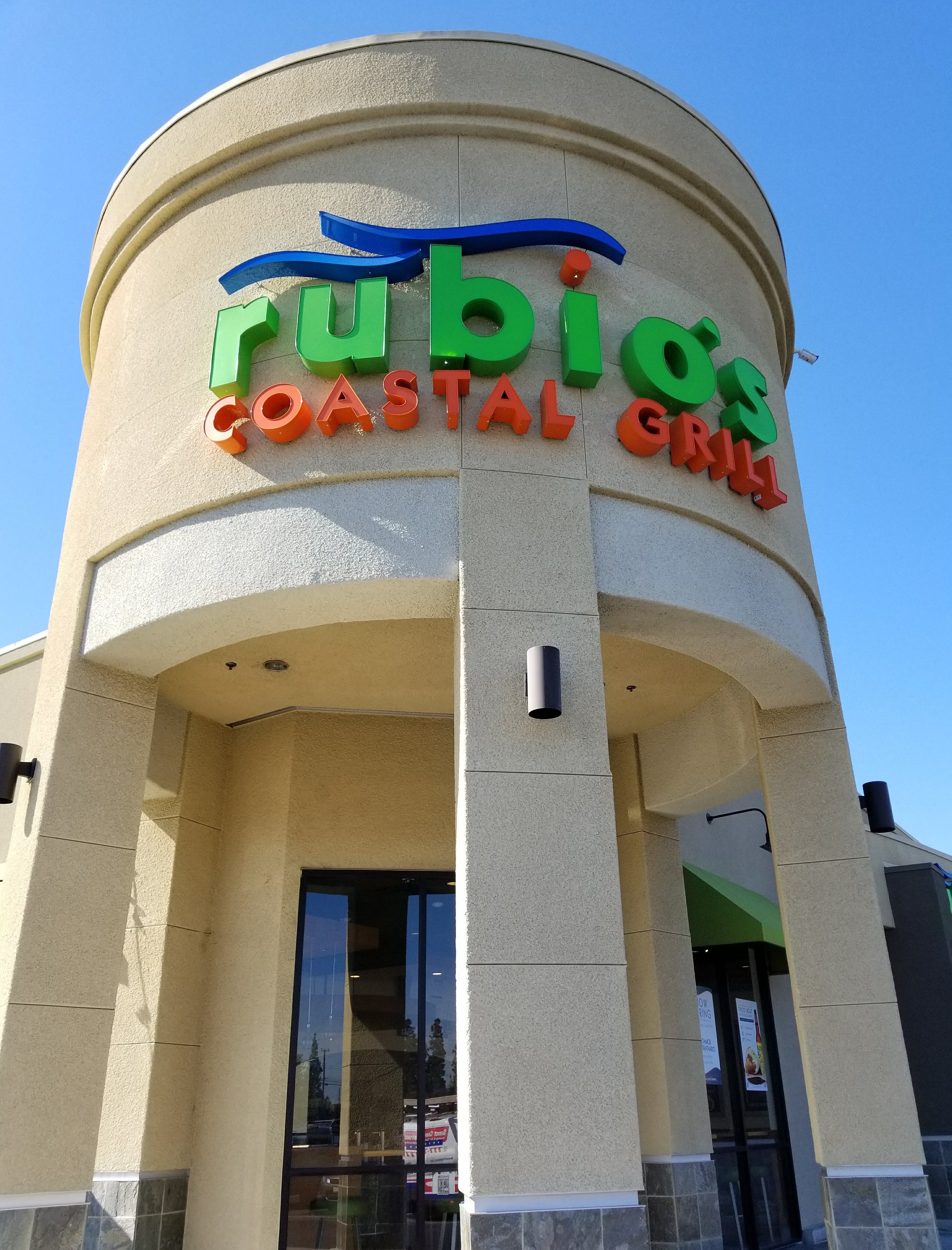 I love tacos. Specifically I really love fish tacos, so I am super thrilled to celebrate Fish Fridays with Rubio's Coastal Grill! If you're giving up meat for the lent season (or even if you're not), then Rubio's has you covered! With so many delicious seafood options, it is hard to decide what to get. My new favorite though is the new Wild Argentinian Shrimp tacos! I'm #oFISHallyObsessed with these shrimp tacos. Rubio's® Restaurants is known for its delicious coastal cuisine and for popularizing the fish taco. Here's a little more info about the amazing Wild Argentinian Red Shrimp.
Wild Argentinian Red Shrimp with smoked paprika and tomato butter
Two Taco Plate: Wild-Caught, grilled Argentinian Red Shrimp drizzled with Smoked Paprika & Tomato Butter topped with Hass avocado slices, salsa fresca, crisp cabbage and chipotle white sauce served on a warm stone-ground corn tortilla, garnished with lime. Two tacos are served with a side of "no-fried" pinto beans and chips. This is my favorite dish to order.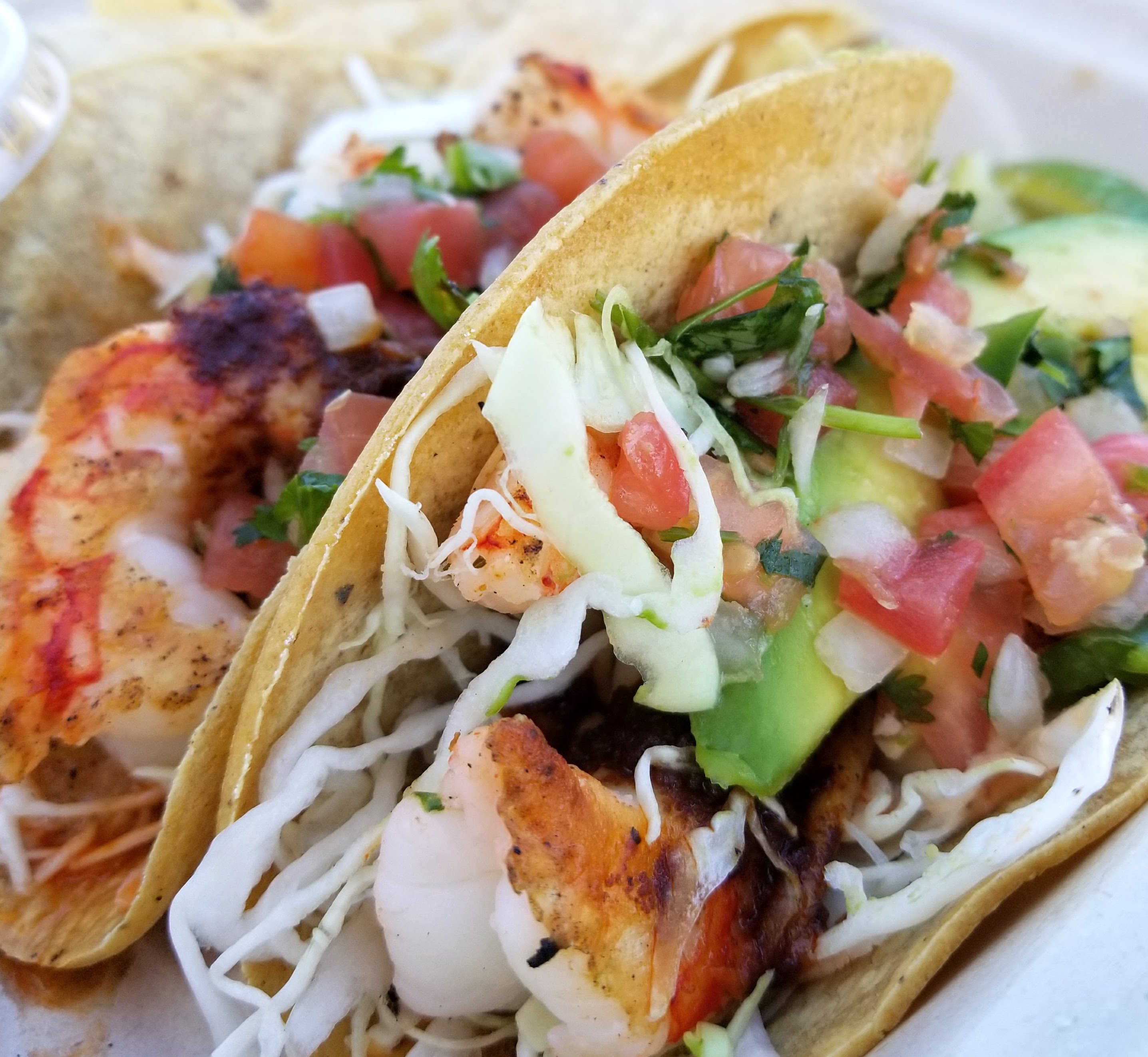 Bowl: Wild-Caught and Grilled Argentinian Red Shrimp drizzled with Smoked Paprika & Tomato Butter atop a bed of crisp cabbage, citrus rice and black beans topped with fresh Hass avocado slices, white sauce, salsa fresca and Crisp Stone-Ground Corn Tortilla Strips.
Some other delicious choices include: Grilled Seafood Bowls & Salads: Choice of seafood includes Pan-seared Shrimp, Wild Pacific Mahi Mahi and Wild Alaska Coho Salmon
 California Bowl
▪ Fresh guacamole, citrus rice, black beans, lettuce chipotle sauce and salsa fresca topped with your choice of roasted chipotle salsa or salsa verde.
Cilantro Lime Quinoa Bowl (shown with the Wild Alaska Coho Salmon here)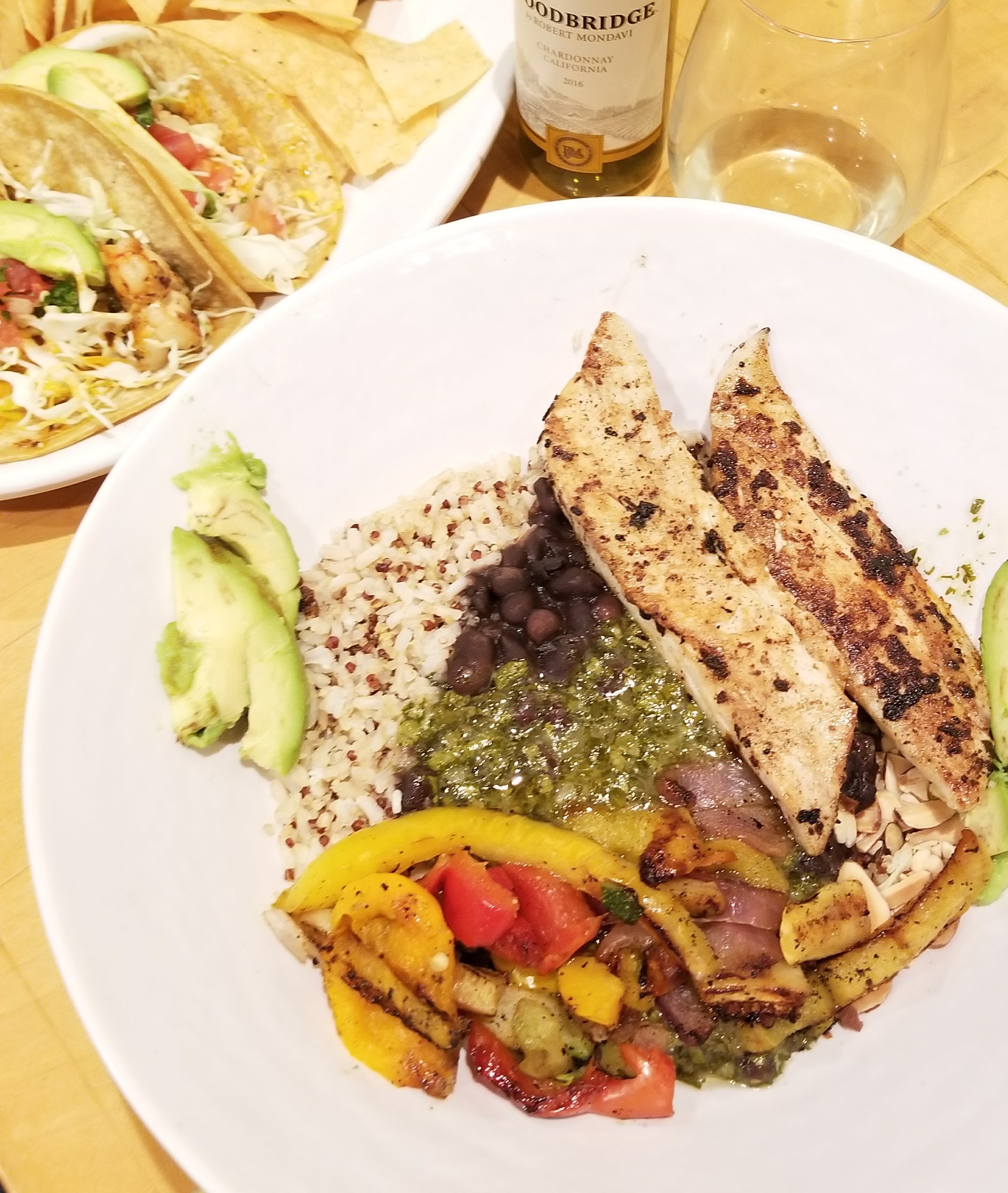 ▪ Brown rice & quinoa and romaine lettuce, topped with fire-roasted veggies, fresh sliced Hass avocados, black beans, cilantro lime mojo sauce and toasted almonds.