City Taven & Sprinkles Cupcakes in DTLA at FIGat7th!
By Erin
*Disclosure: I was invited out to FIGat7th to try out a couple different places for purposes of this post. All thoughts and opinions remain my own. :)*
Fall is here and the holidays are just around the corner! As Thanksgiving festivities and yuletide cocktail ideas dance in our heads as to what to serve at holiday parties, FIGat7th's restaurants and eateries have great options for your upcoming winter and holiday food festivities, or if you just want a delicious meal out without any fuss to enjoy the holidays with.
The restaurants at FIGat7th are cooking up with the most fresh and seasonal ingredients to create up a collection of amazing signature dishes. Located in DTLA (Downtown LA) at 7th + Figueroa, it is a bit of a hidden gem in the heart of downtown, not too far from the Staples Center (but without the huge price tag for parking as you can park all day for only $5 with validation on weekends and after 4pm on week days! You really can't beat that price in the DTLA area!)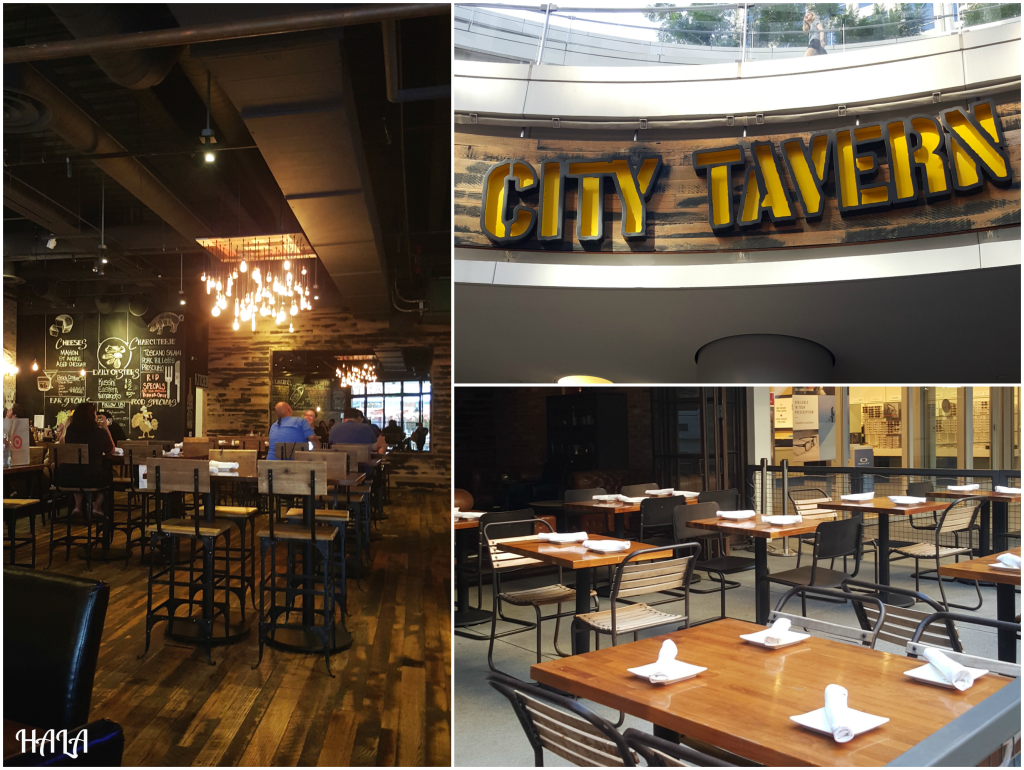 Our first stop was to City Tavern, which is located on the lower level of the mall. Once you enter this large space with exposed brick walls, reclaimed wood floors & walls, with wooden tables and chairs, you will forget you are in a mall. It's like a little oasis in the big city.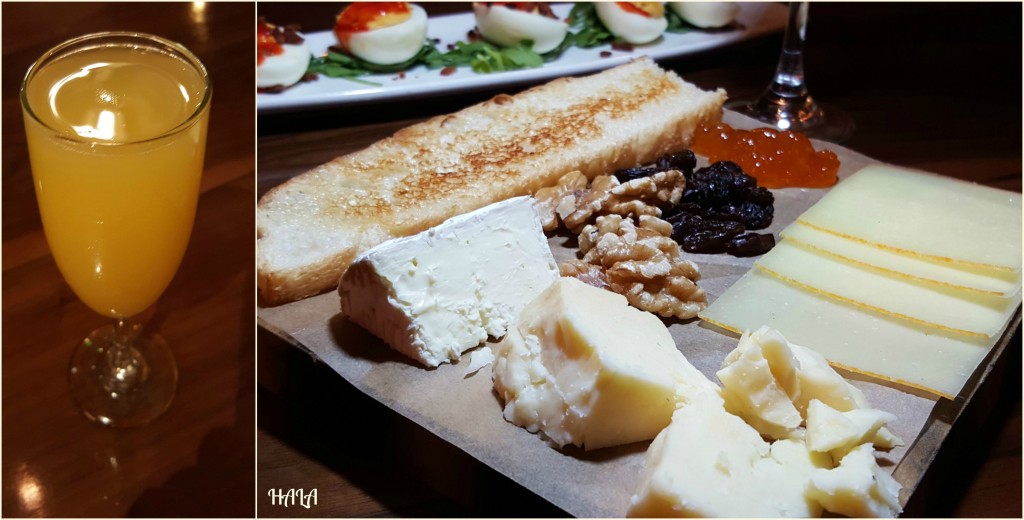 We came on a Sunday and they were serving brunch. Brunch is served until 3pm on Sundays. Obviously as you can see from above, I had to have a mimosa. What would a Sunday Funday Brunch be without some yummy mimosas? 😉 My friend and I both love cheese, so we decided to start out with the farmhouse cheese board– which is off of the "SHARE" part of the menu, consisted of: cheeses, crisps, and accompaniments. It was the perfect way to start out our meal.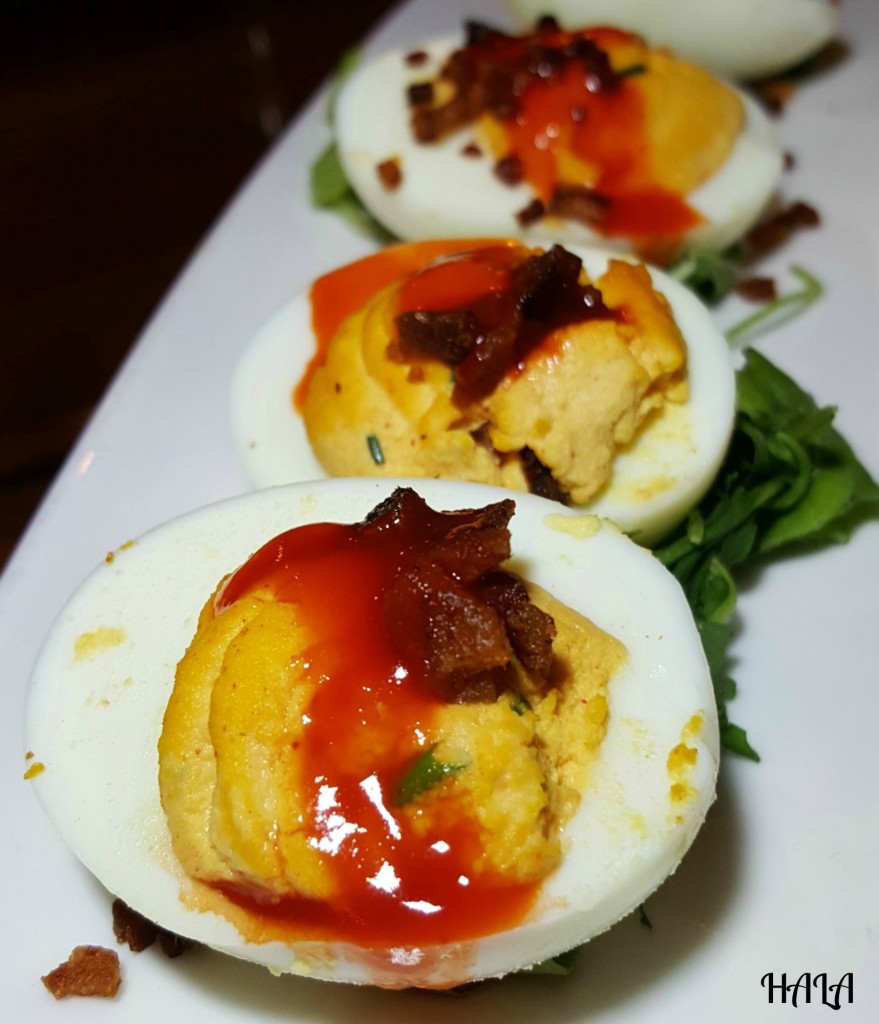 Another one off the "SHARE" portion of the menu that we decided to sample were the Deviled Eggs! Chopped bacon, housemade hot sauce and chives made for a unique twist on the deviled egg!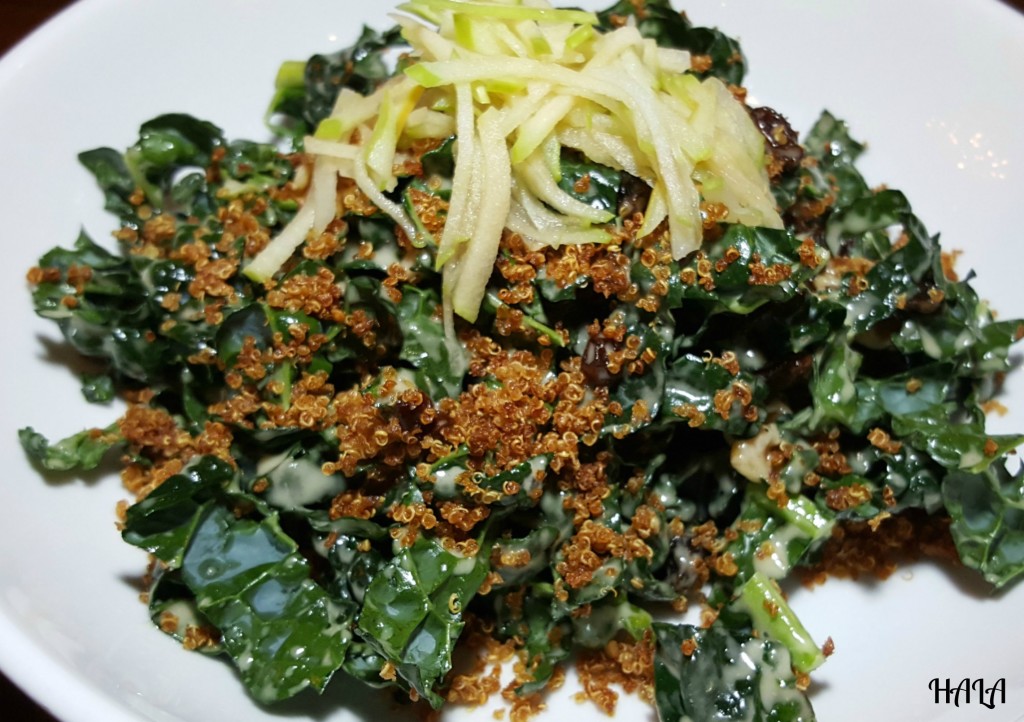 Next, we opted for the kale and quinoa salad that is in the "GREENS" section of the menu. Besides quinoa  and kale; apples, raisins, walnuts, and apple cider vinaigrette topped this one. It made for a nice, light, and very tasty course.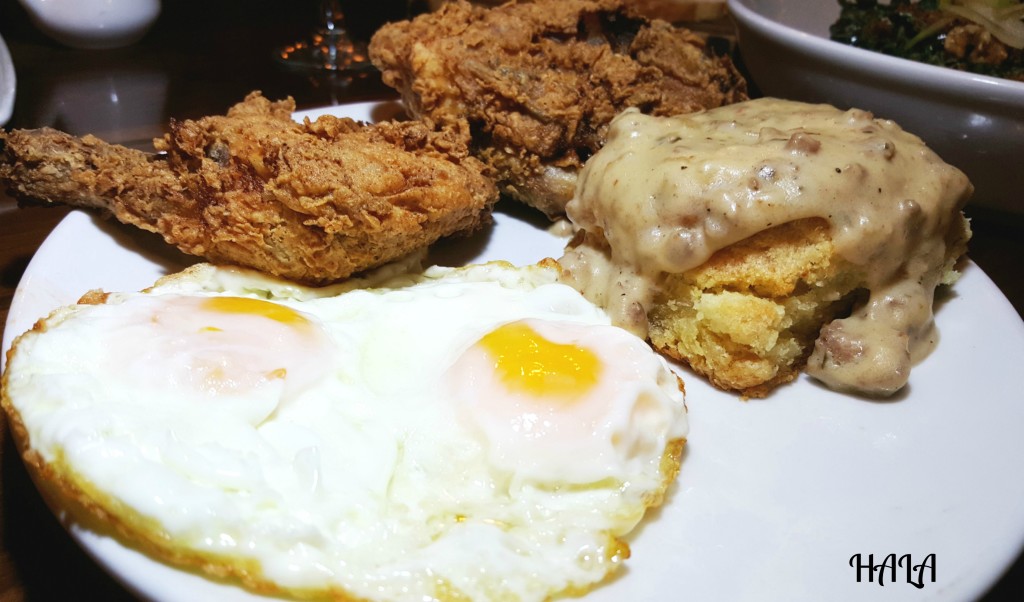 Moving onto some of the main courses during brunch, one that caught our eye was the fried chicken and biscuit from the "RISE & SHINE" part of the menu. The fried chicken was amazing, crispy on the outside while the meat inside was so tender and juicy, while the county sausage gravy and biscuit were so heavenly!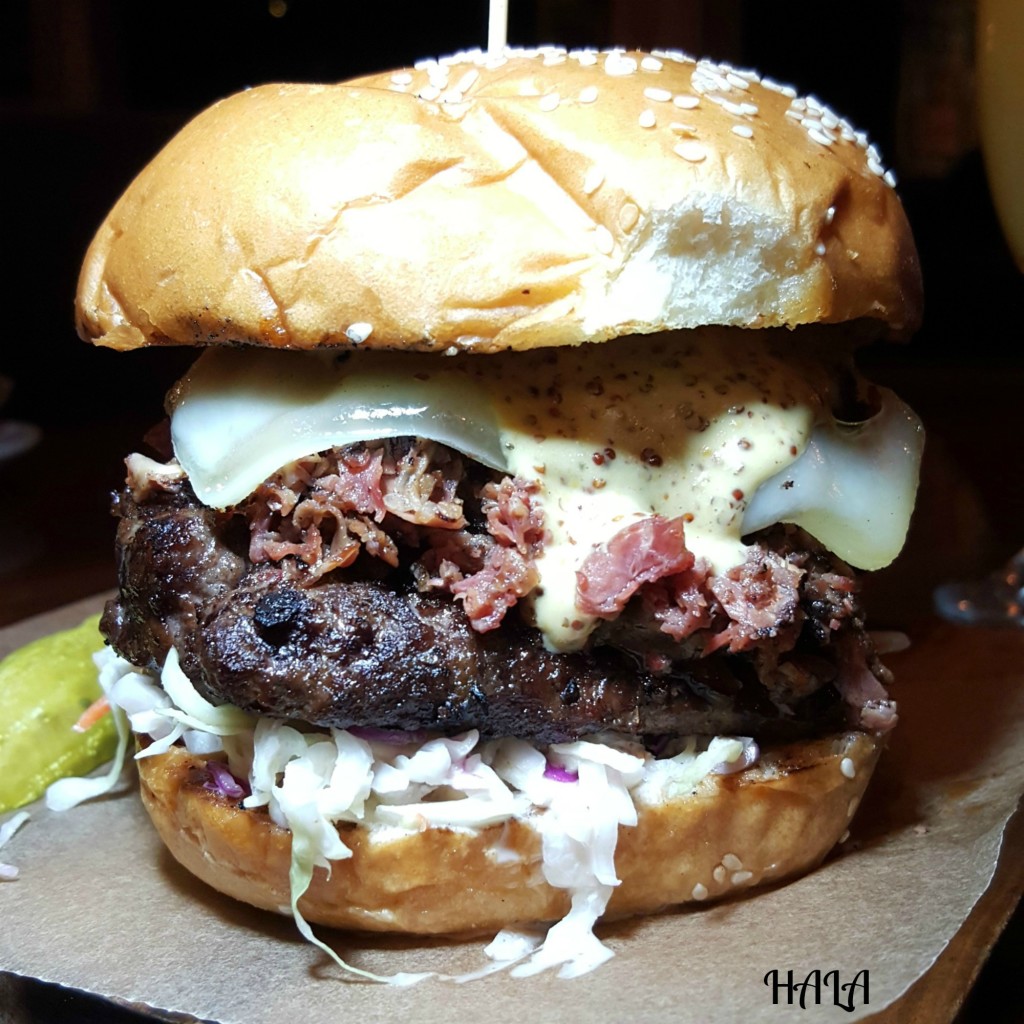 If you're looking for more of a burger or sandwich, then give this lovely number a shot! The pastrami swiss burger from the "HELD" part on the menu will make your taste buds happy. Smoked pastrami, swiss cheese, creamy coleslaw, on a whole grain bun with mustard aioli makes up this tasty piece.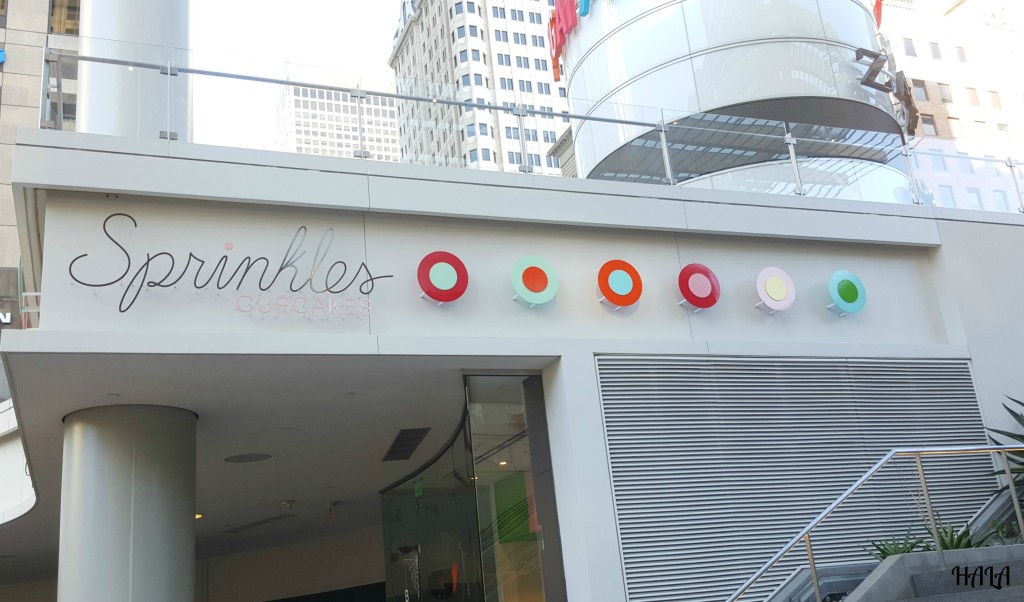 At this point, we were starting to get pretty full, so we decided to call it a day at City Tavern so that we would still have room for some cupcakes at the Sprinkles Cupcakes upstairs. 🙂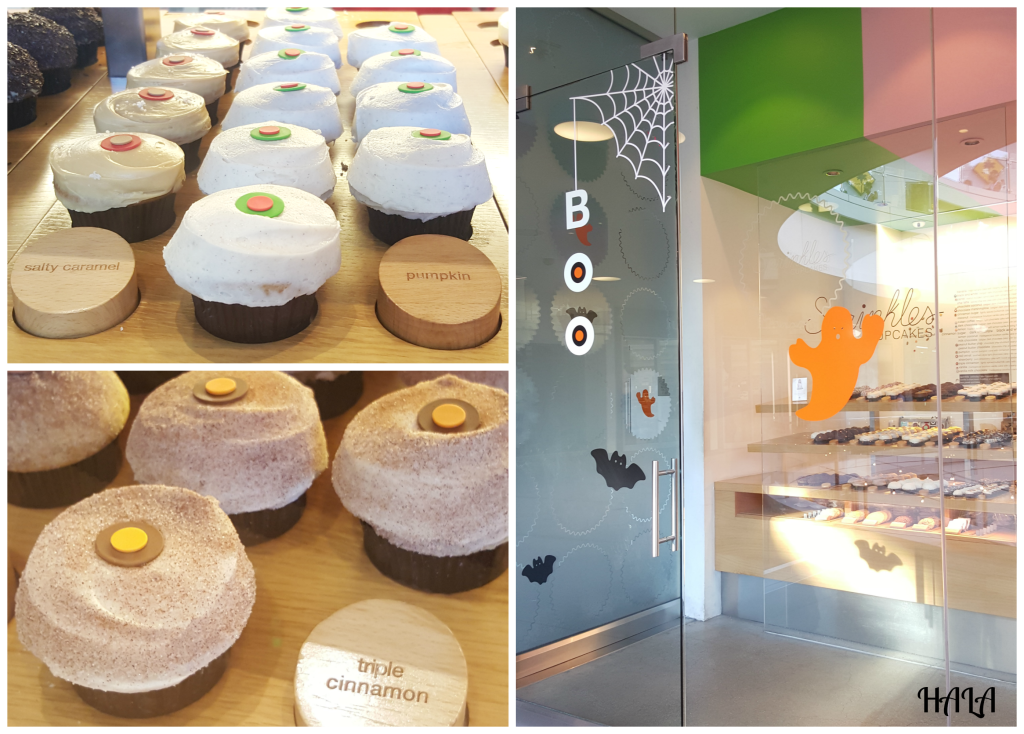 With so many different fun flavors to choose from, it was so hard to pick two to try! They all look so yummy and delicious!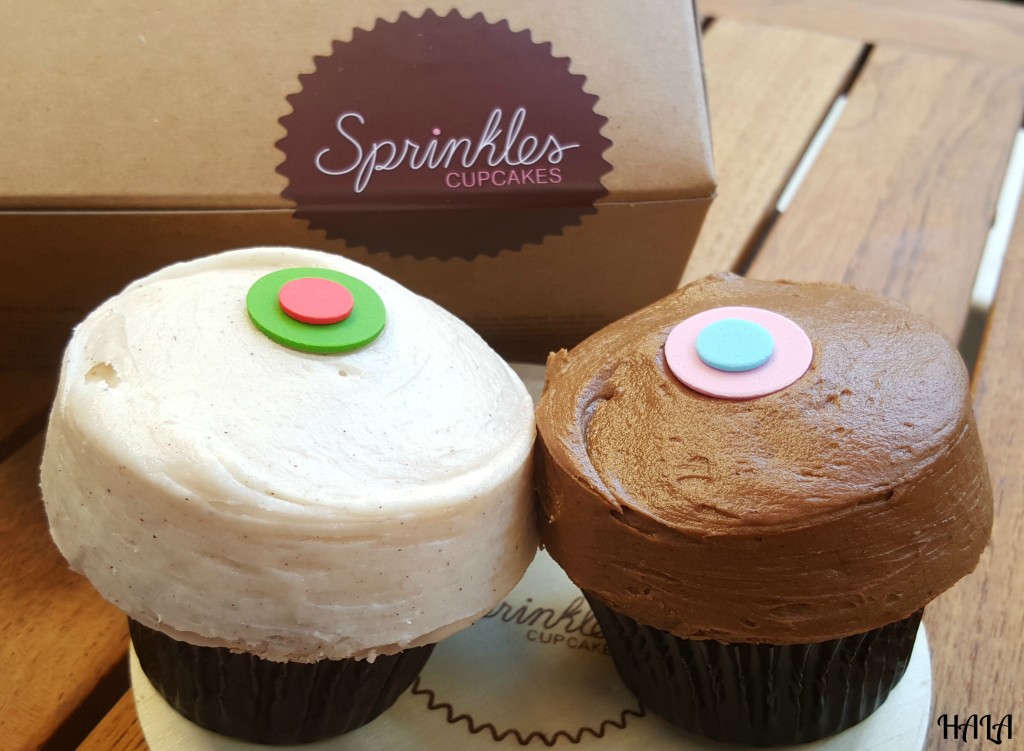 I ended up going with the seasonal choice, Pumpkin Spice (on the left, which is available through November 30th) and the Cuban Coffee flavors. Oh my, there are no words to describe how utterly delicious a Sprinkles cupcake is. If you've had one before, then you know what I mean. They were both fantastic, I enjoyed every last moist, flavorful morsel of each one of these cupcakes. The Pumpkin cupcake is laced with fragrant ginger, clove, nutmeg and cinnamon and is topped with a sweet cinnamon cream cheese frosting. The Cuban Coffee is a Belgian light chocolate cake topped with a powerful dark roast coffee frosting and subtle notes of cinnamon and cocoa. After having these, we were stuffed and decided to a little bit of shopping before heading back home.
What would you have at City Tavern for Brunch? What flavor cupcakes would you choose at Sprinkles? FIGat7th has a flavor everyone can enjoy this holiday season! 🙂