Gluten Free Fine Dining at Darren's in Manhattan Beach!
By Erin
Only a block from the beach and located in the heart of Manhattan Beach, Darren's features a variety of savory small plates and delicious fine dining options. Set in a posh yet welcoming and relaxed environment, you will feel at home quickly with the extremely friendly staff. Equipped with a full-bar and an extensive wine list, along with seasonal specialty cocktails you are sure to find something to quench your thirst. Darren's also has a nice Happy Hour and Bar Menu that is perfect for watching the big games on their flat screen TV. When I was invited to come over and give Darren's a try, I couldn't resist. The best thing was how accommodating they are at Darren's. My friend is on a very strict Gluten Free diet, and they made sure everything served was gluten free (unless otherwise stated). Why don't we take a look around now?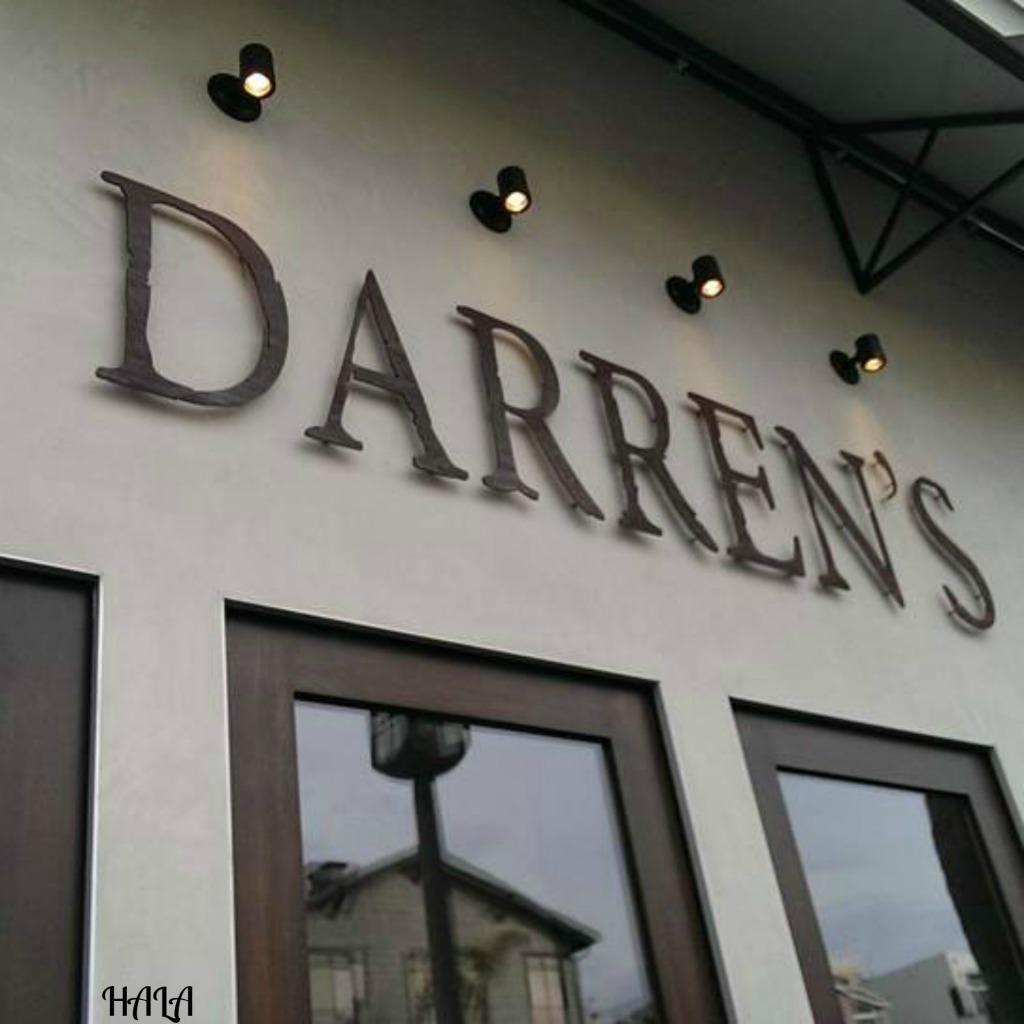 The outside of Darren's. It's clearly marked, making it easy to find,which is always nice! 🙂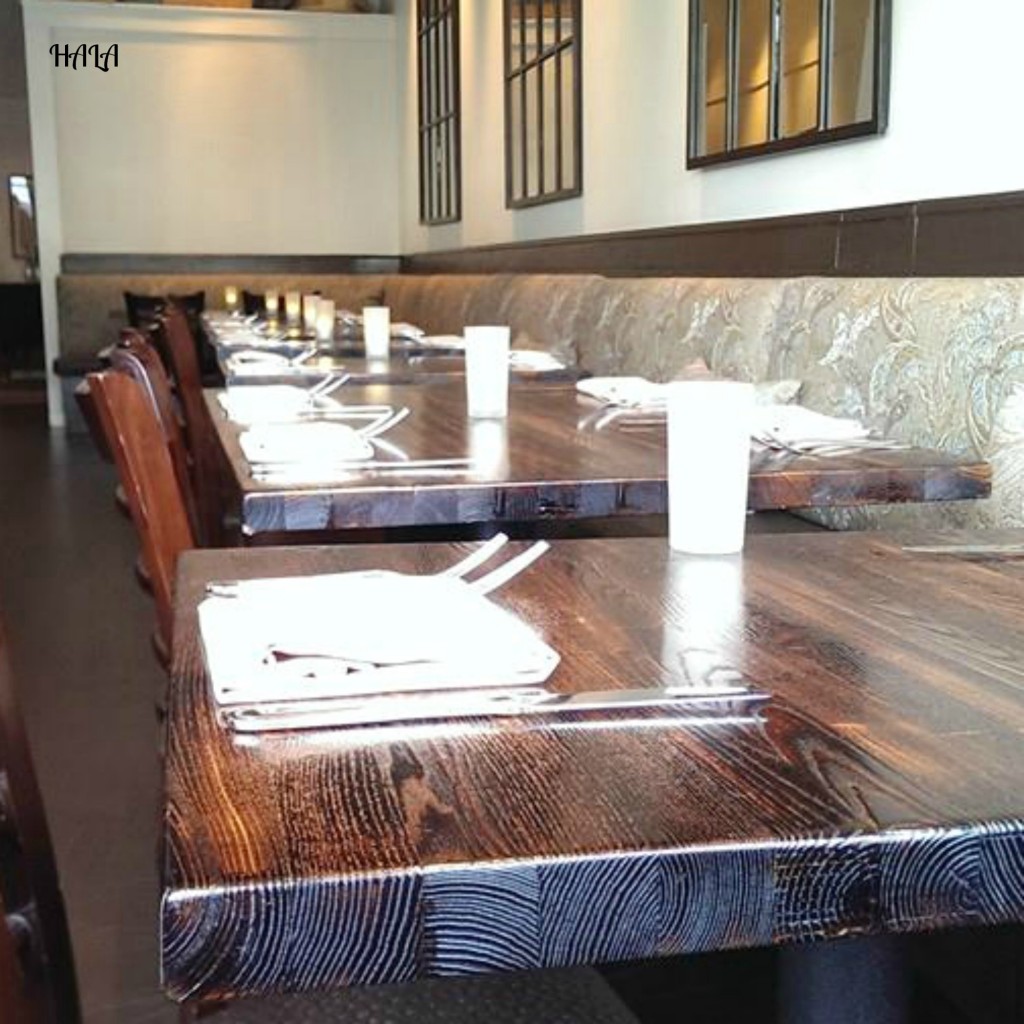 Inside, the tables are very intimate and cozy. I loved how bright and airy it was. Perfect for taking all of my pictures… 😉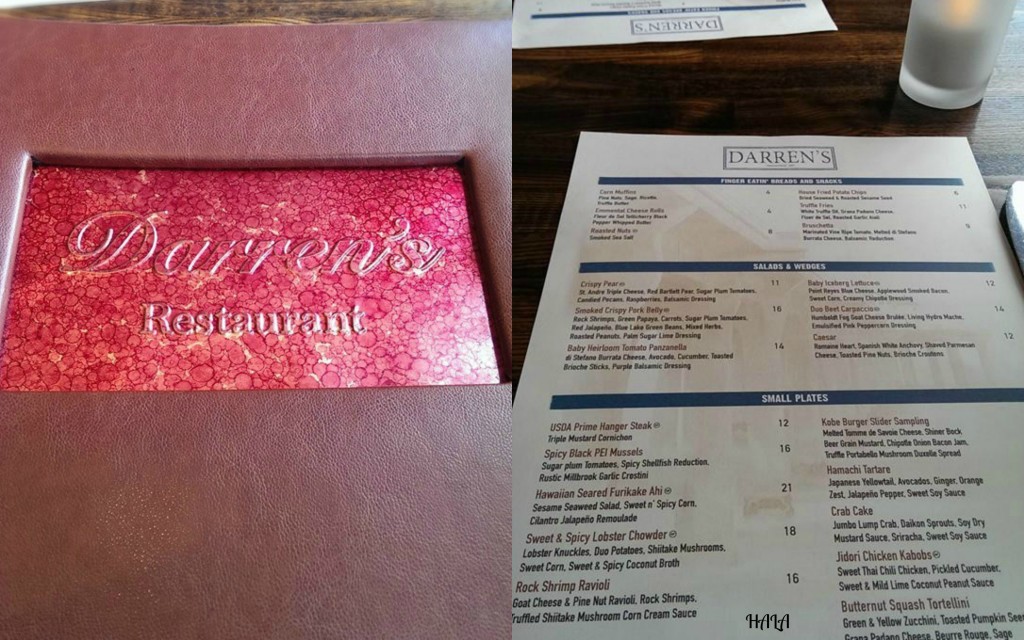 A peek at the menus here at Darren's.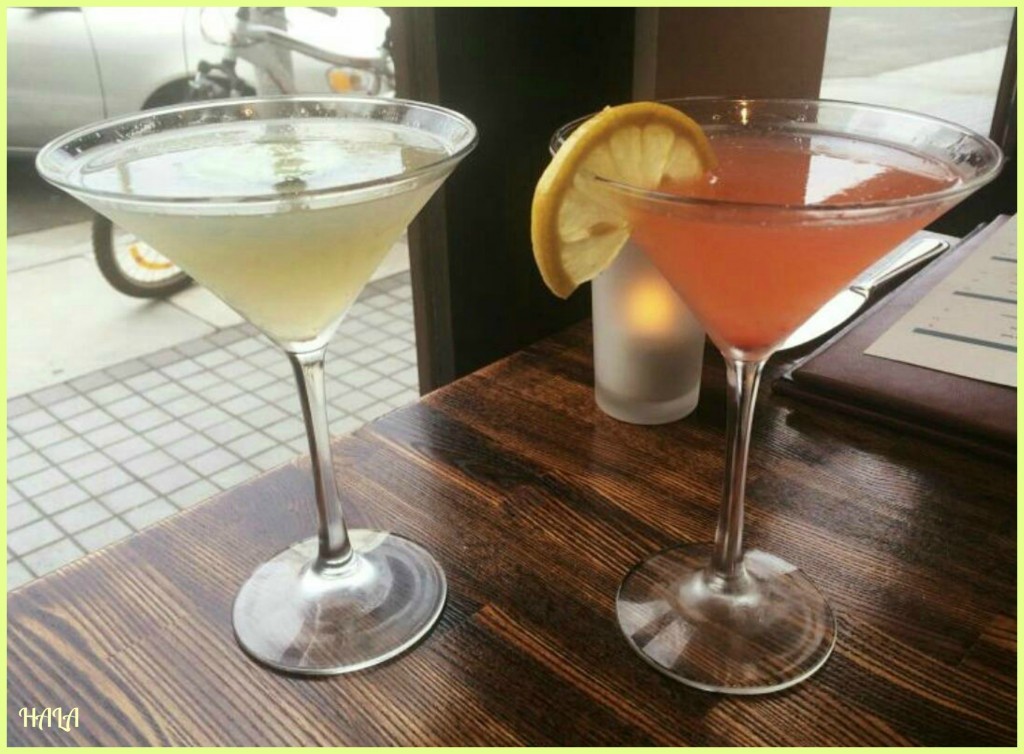 We started out with a couple of drinks to get started with. Pictured here is the Bath Water-American Harvest Vodka, St. Germain, Cucumbers, Fresh Basil and Lemon Juice. On the left is the Strawberry Kiss- Stoli Strawberry Vodka, Fresh Lemon, Fresh Strawberries, and a Kiss of sparkling wine. Both were made very strong.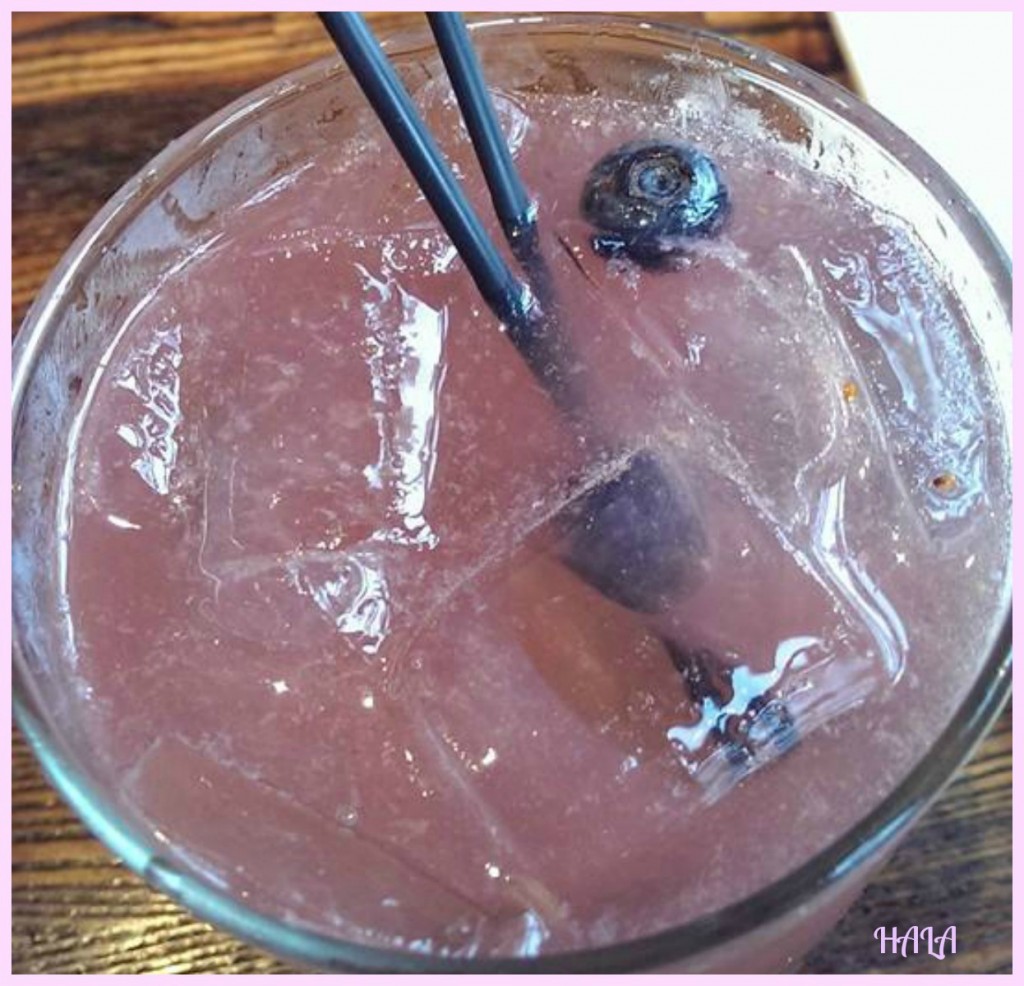 A Little bit later we tried this one, called The Bear-Stoli Blue Berry, Fresh Lemon, Fresh Blue Berries, Basil Press. This was my favorite drink. Not quite as strong, with just enough of a fruity sweet taste from the berries.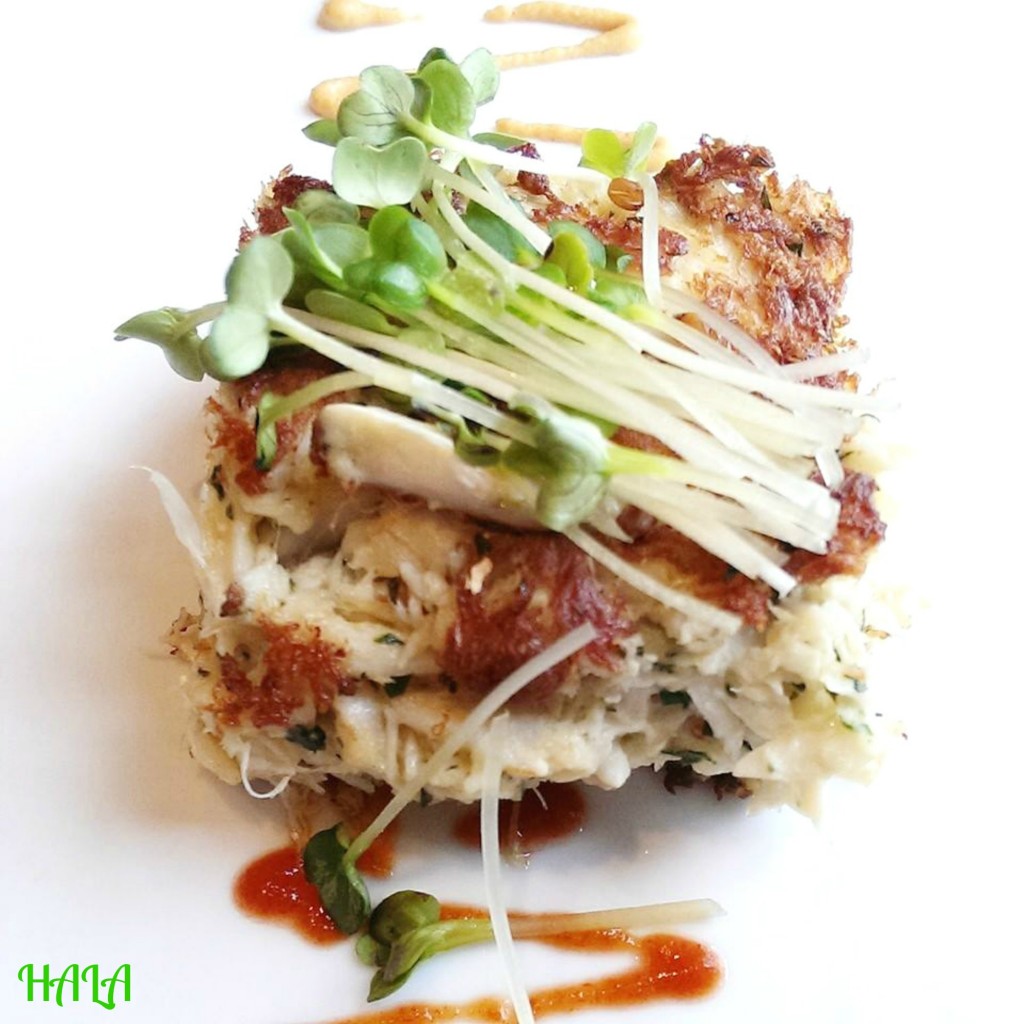 The first dish we tried was the Crab Cake-Jumbo Lump Crab, Daikon Sprouts, Soy Dry Mustard Sauce, Sriracha, Sweet Soy Sauce. The Crab Cake we had was a little bit different than what is stated on the menu as this one was made Gluten Free for us and it was VERY delicious!! We had fun trying to figure out all the different flavors it was that we were tasting.