DoorDash Now Delivers Booze in SoCal!
By Erin
*Disclaimer: This is a sponsored post by DoorDash. All thoughts and opinions remain my own.*
Did you know? DoorDash is now delivering booze in Southern California and is expanding to other cities quickly. DoorDash is working with popular restaurants and breweries in town to let you order beer, wine and other spirits right along with your meals. How awesome is that?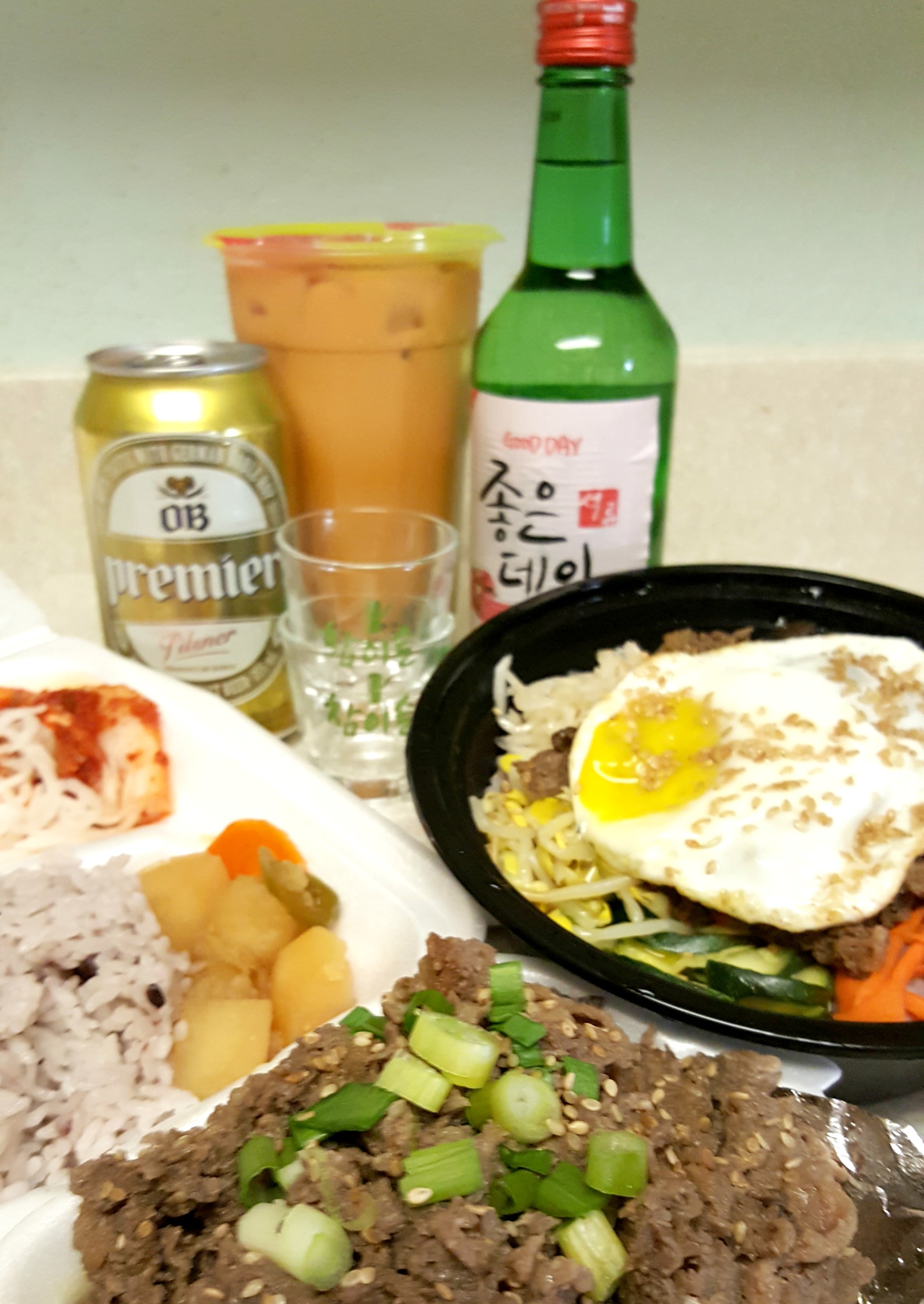 If you have not heard of the DoorDash app yet, you have been missing out! It allows you to order from a wide variety of restaurants, from your favorite fast casual place to the trendy new hot spot down the street. The real treat is that  now you can order alcohol too. Perfect right!? Date night? Girls Night? Long day at work and you just don't feel like cooking or want a drink without having to go anywhere? Then DoorDash is your answer. My favorite part is that DoorDash delivers booze.
With a growing list of over 100 partners in SoCal – including premium bottle shops, restaurants with unbelievable selection, your standard liquor stores, and your mom and pop Thai restaurants. It's an affordable convenience delivered right to your doorstep in under 60 minutes. You can also order ahead of time at your prefered time of delivery, which is what I did.
If you're like me and need things to be as convenient and easy as possible, then you will want to check out this amazing service. Due to my super busy schedule, I needed to put in my dinner order for later when I'd get home. I knew I'd be starving and ready to eat and have a nice cold beer, not wanting to just then be putting in my order and having to wait any longer.
12:30pm  On my lunch break I opened the DoorDash site and selected my restaurant of choice. We decided to order from a Korean BBQ place, called Sura Korean BBQ & Tofu House.  I put in my special promo code (that you are all welcome to use too!) HORSINGAROUND for $7 off my order of $20 or more. It was easy as pie. I set in our delivery time for 5:30-6:00pm.
5:00pm I got home and checked the site to check in on my order. It said it was en route and even told me the drivers name and that they should be there by 5:45pm.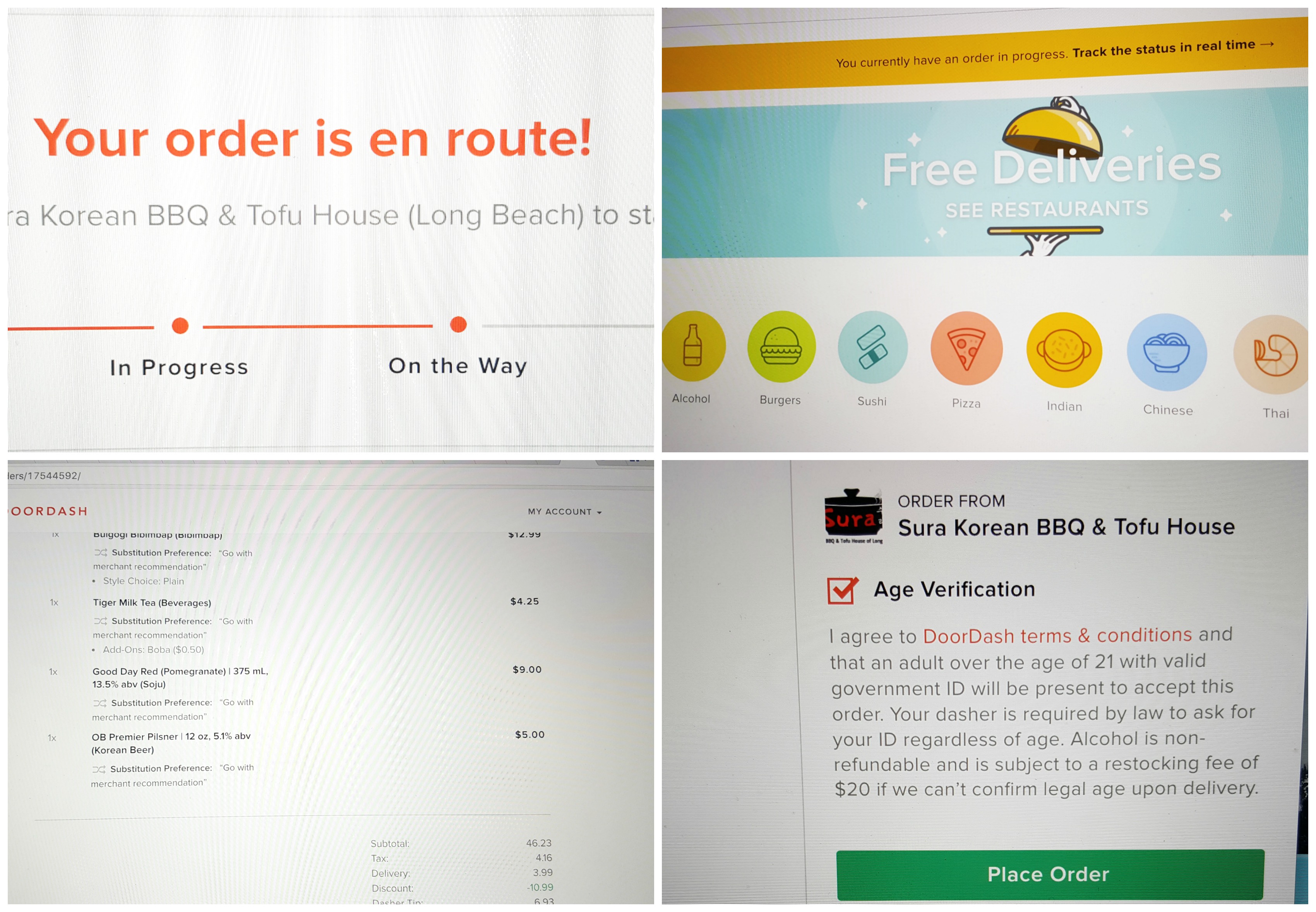 5:15 pm The doorbell rang. Our food and drink was here already! Just make sure to have your ID handy to show your dasher if you ordered booze, so they can verify that you are over 21 years of age. 😉
5:30pm Took a few photos (of course) then enjoyed some yummy food and delicious drinks. Without any of the waiting, cooking or cleaning! Such a nice change of pace from the usual.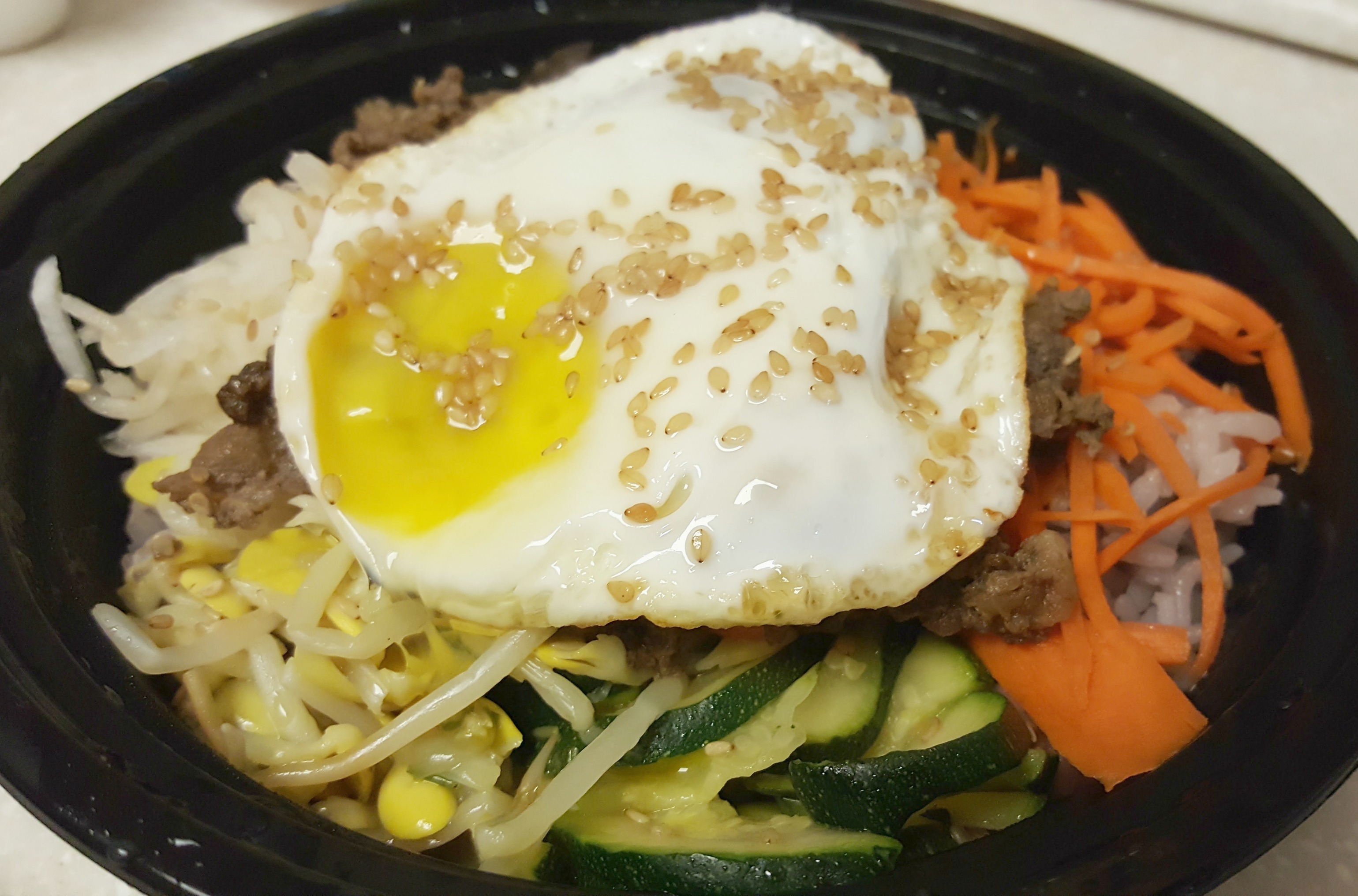 Dinner is served! Yum!
Los Angeles
Wurstkuche
King Harbor Brewing
Golden Road Brewing
Uncorked Wine Shop
Spin The Bottle
Barsha Wines
Robert Burns Wines
Jinya Ramen Bar

Orange County
Four Sons Brewery
High Park Tap House
Saint Marc
Newport Beach Brewing Co
Golden Road Brewing
Backstreet Brewery
Sealegs Wine Bar
Mission Market
San Diego
Mike Hess Brewing
Golden Road Brewing
Hillcrest Brewing Company
Prepkitchen (Little Italy)
Olive Tree Market
La Costa Wine Co.
The Wine Pub
Coast Highway Liquor
Del Mar Rendezvous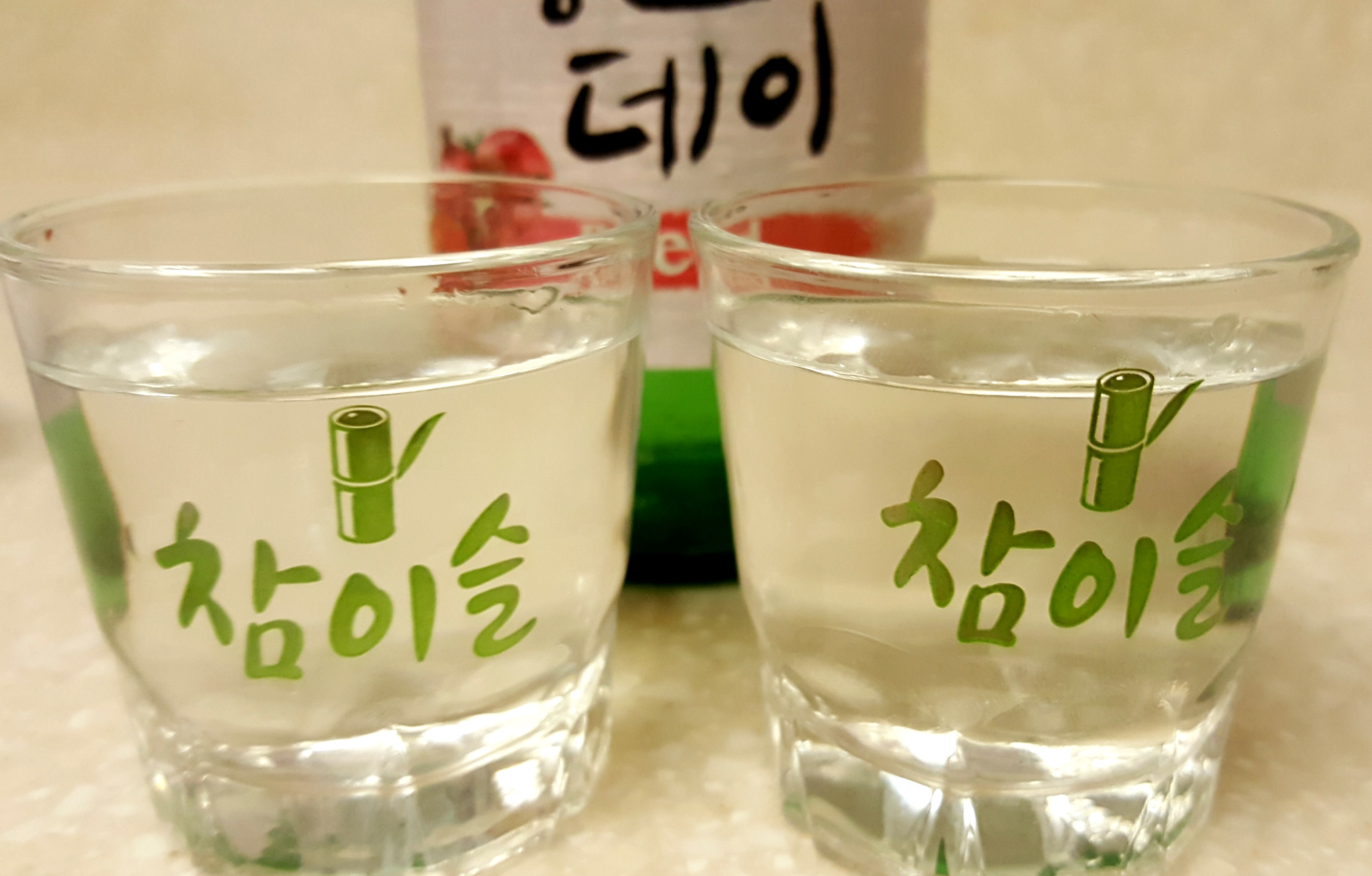 SPECIAL SAVINGS:
If you want to try out DoorDash, and enjoy a few drinks in the comfort of your own home use promo code: HORSINGAROUND It's good for $7 off $20 orders, even if you've ordered from DoorDash before you can use it. You can also use this promo code to order adults drinks. How awesome is that? CHEERS! I will be ordering from them often!