The Queen Mary's Dark Harbor: Evil Lurks Within & Special Promo Code!
By Erin
*I will be attending The Queen Mary's Dark Harbor Media Preview night. All thoughts and opinions remain my own.*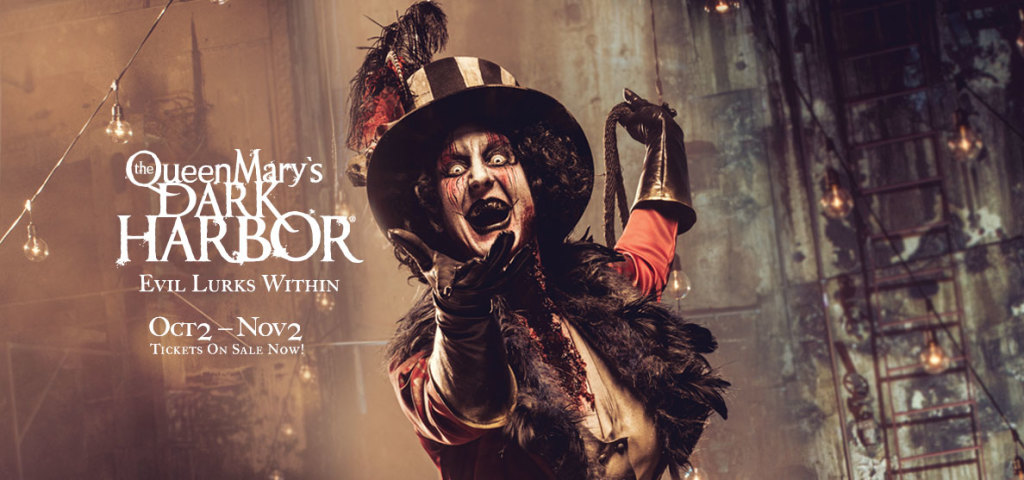 The Queen Mary's Dark Harbor will once again embark on a bone-chilling journey with its haunted history to frighten those who dare to enter from October 2 through November 2.
This year, Dark Harbor brings new attractions that include two brand new horrifying mazes, "Soulmate" and "B340."  Also be sure to check out the terrifying Voodoo Village. Beloved characters such as The Ringmaster and all the grotesque spirits of the Queen will make a chilling return for 20 nights of delightful terror amidst freaks, food, and live entertainment.
BUT WAIT! It gets even better! I have a great deal on tickets going on until September 30th with the promo code below (its in green), Dark Harbor is one of my favorite Halloween events, and I am super excited to be able to offer this steal to my readers so that you all may enjoy the haunts of the season. 🙂
Get your Tickets HERE!! Be sure to use promo code: BLGR0006 to get your tickets discounted to the low price of $14. *(pricing expires 9/30) and is good for purchase of tickets on these dates only: Oct. 2, 3, 9 & 10* Which are the first two Thursday's and Friday's that Dark Harbor is open for the Halloween Season!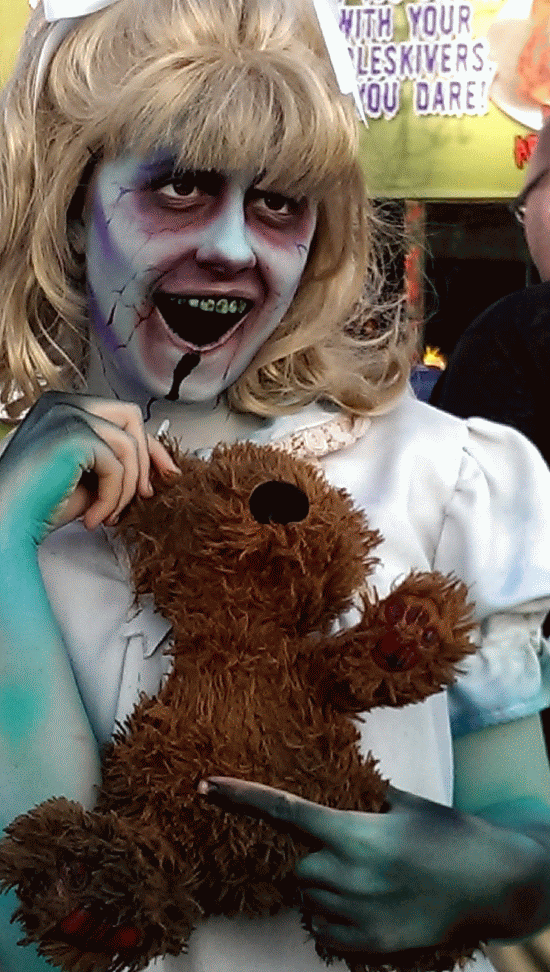 Scary Mary agrees this is a great deal! She awaits you at Dark Harbor!
What's NEW IN 2014?
This year Dark Harbor unveils two brand new fantastic mazes –Soulmate and B340 –  if you are REALLY brave, then there is also the Exclusive Encounter unlike any other haunted experience onboard the famous ship. The Voodoo Priestess, makes her debut as the latest spirit to join us at Dark Harbor. There are even new rides! One is called-Sinister Swings. These death-defying mazes will take you through never before visited areas of the ship.
SOULMATE
This new maze called "Soulmate" will bring to life the haunted spirit of the frightful Graceful Gale. Unravel Gale's story and her true spirit will be revealed. You will realize that Gale may not quite be the graceful lady she appears to be, but more monstrous than you could ever imagine.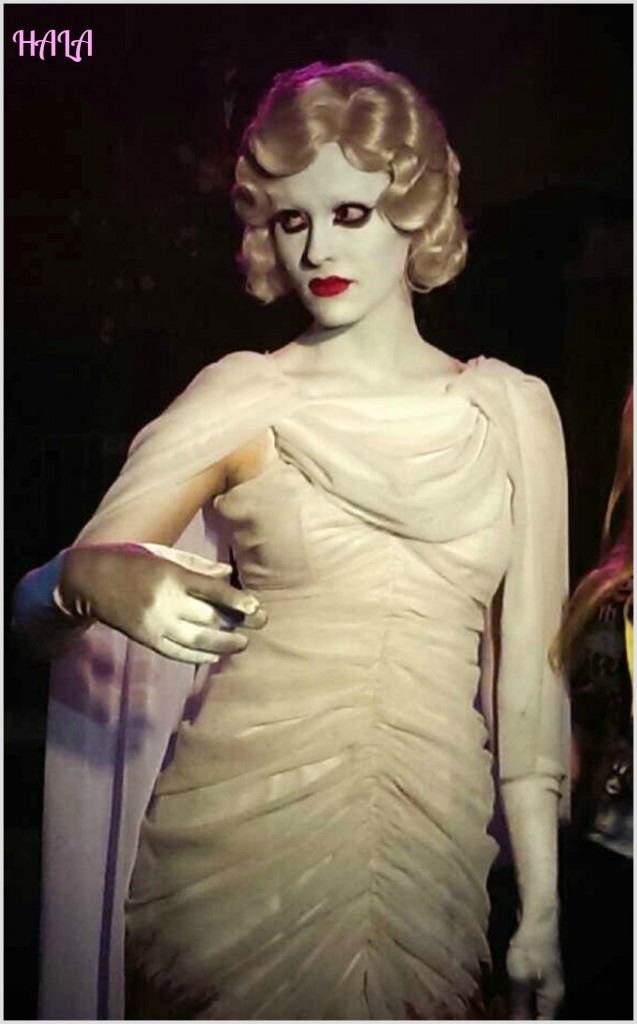 Graceful Gale out and about at Dark Harbor.