Dark Harbor-Halloween Horror Aboard A Haunted Ship!
*I attended as media for purposes of this post. All thoughts and opinions remain my own*
By Erin
It's well into the Halloween season and Dark Harbor is my absolute favorite Halloween event that I look forward to attending every year. If you have not already been yet this season, make sure to put this at the top of your list of fun things to do to get into the Halloween spirit. If you have been, then you have probably already experienced everything I love so much about this horror filled experience.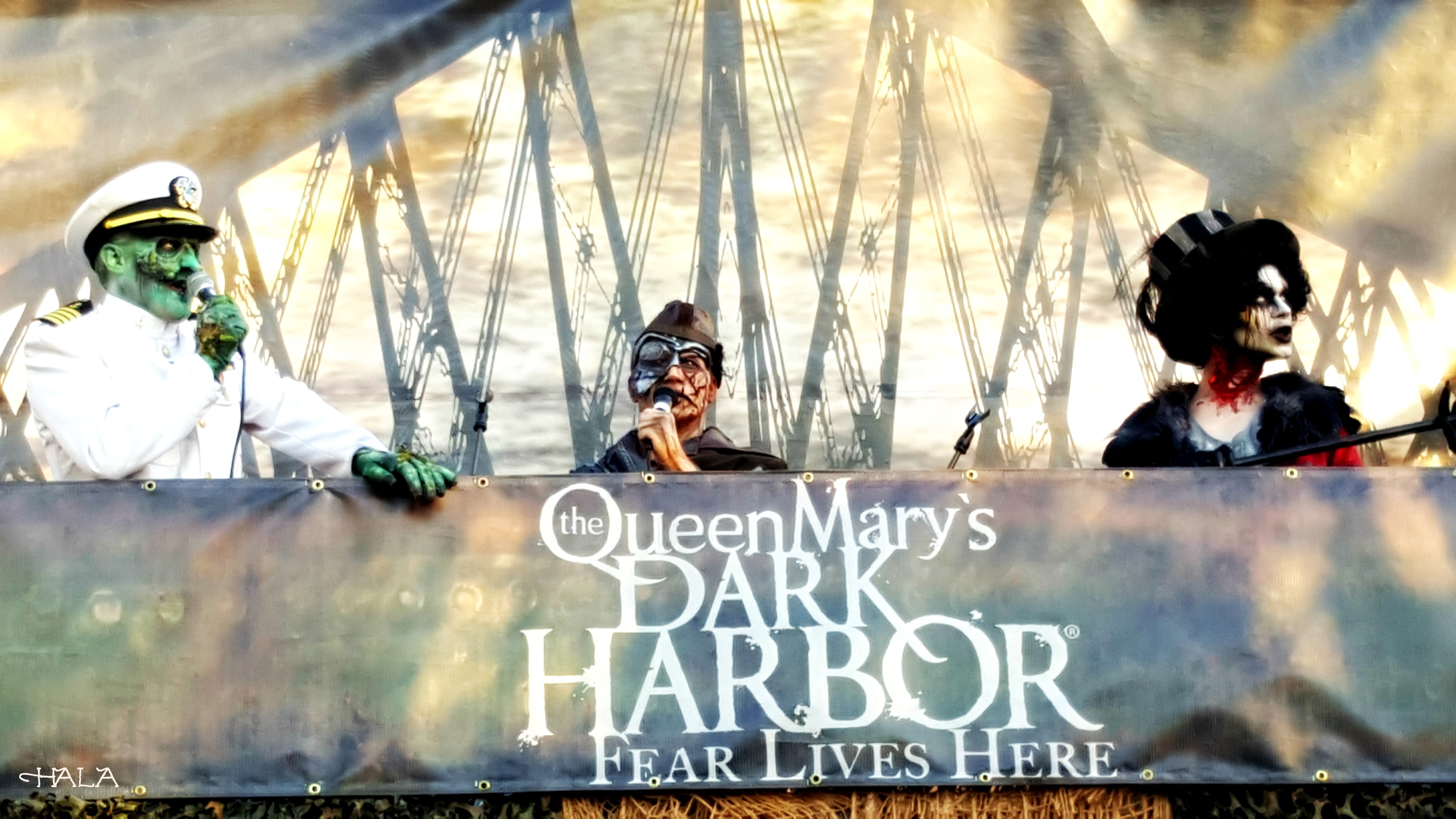 From the darkest depths of your deepest hidden fears, Dark Harbor is resurrected this fall with a cast of sinister spirits ready to deliver another season of blood curdling terror. Live your nightmares aboard the haunted Queen Mary and join a horrific cast of ghouls, spirits, and undead for an unforgettable, frighteningly authentic haunted experience.
*Just a few of the horrific cast of ghouls, spirits, and undead that you will meet during your stay at Dark Harbor.*
Another season of terrifying mazes and inventive entertainment awaits you, all in a lively party atmosphere. Dark Harbor has plenty of bars, food, mazes, fun acts, and live music to keep you entertained all night long! First- let's talk about what's new for 2016!
New for 2016
INTREPID: Do you dare go back to where it all began? Meet the mastermind, the creator and now the protector of the Queen Mary. The Iron Master has returned to reclaim the precious vessel he built, fiercely guarding it from the antics of the freaks and ghouls. Follow his maddening journey… if you dare step aboard.
PANIC: A one-of- a-kind 4-D Virtual Maze Experience
HEX Paintball Shooting Gallery- For $5 you get a gun full of paintballs and shoot at targets until it's empty.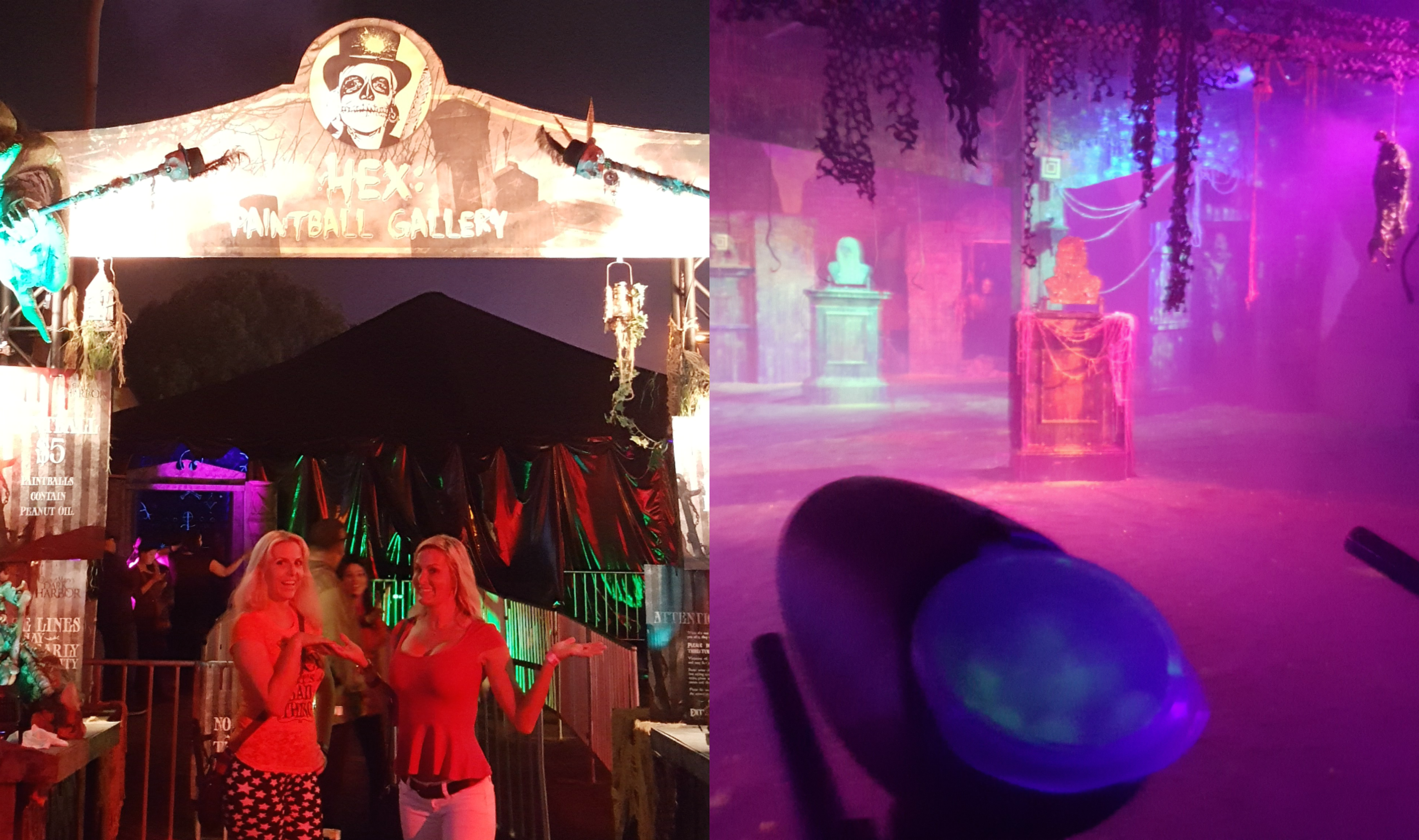 Voodoo House features Happy Hour from 6 – 7 p.m. with potions and Tequila and Mezcal tasting flights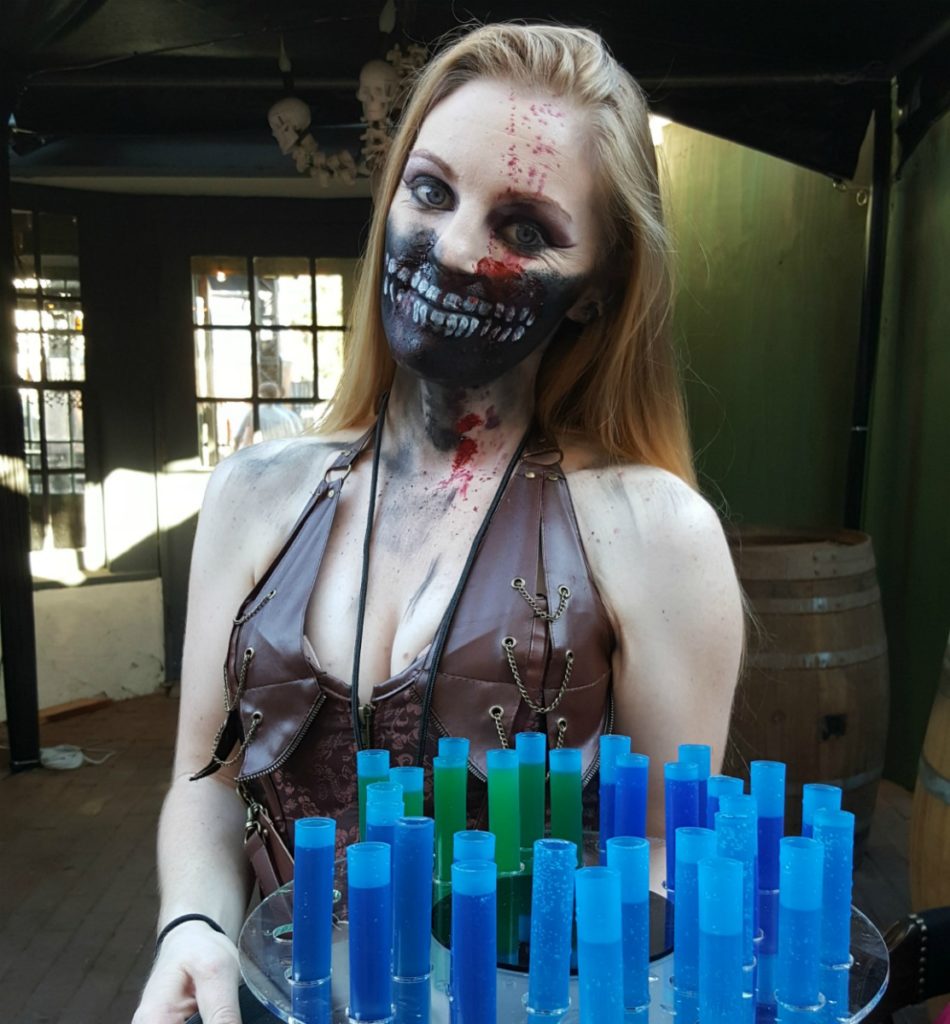 $5 Shots at the Voodoo House
Returning Mazes
Many of your favorite mazes will be returning with some fun twists.
Circus: Step right up, ladies and gentlemen, and experience the world's most horrifying circus! Face your greatest fears as you wander through a terrifying tent of terror. Disorienting illusions, maniacal magic acts, and a cadre of sideshow freaks are certain to shock, stun, and startle even the bravest of souls.
Deadrise: Deadrise is a WWII escort ship that helped guide The Grey Ghost through enemy-infested waters. After a fatal crash during one of their dangerous voyages, Deadrise sank to the bottom and has been resting in her watery grave in the depths of the sea ever since. The wreckage of Deadrise has once again been called into service by the star of Dark Harbor, The Captain, to escort him and his armada of ghosts and monsters into a battle against the living to reclaim Dark Harbor
Soulmate: Gale has been haunting Dark Harbor looking for a soul mate since her mysterious disappearance. A meandering maze of mystery, Soulmate is where Graceful Gale lures potential suitors with her charm. Beware of her minions, whose job it is to chop up her suitors and reassemble them into the perfect man. Once you've been smitten by Graceful Gale, there is no escaping…even after death!e.
B340: What would drive a man to madness and murder? That's the answer B340 attempts to answer as we take a schizophrenic sojourn into the psychotic mind of Samuel the Savage. Tight spaces, darkness mixed with flashing lights, and pulse-pounding noises would drive anyone to the brink of insanity. Beware the wrath of violence of Samuel the Savage and be careful not to lose your head or your mind!
Lullaby- Scary Mary:  Do you want to play? Scary Mary is back and looking for playmates. Ring around the rosy and a pocket full of nightmares. The new Lullaby maze takes the visitor on a spine-tingling trip through the story of little Scary Mary. Gone, but certainly not forgotten, Mary is looking for playmates to join her on the other side of hell. Will you succumb to the youngster's pranks and tricks, or will you escape with your soul intact? The little girl is very real, and you go past the indoor swimming pool…the exact spot where she died.