Getting Real with Chrissie Fit & Jordan Fisher from Teen Beach 2!
By Erin
*I attended as a guest of Disney. I received an all expense paid press trip for the Inside Out/Phineas and Ferb/Teen Beach 2/Celebrity Family Feud event. All opinions are my own.*
The next chapter to Disney Channel's outrageously popular "Teen Beach Movie" will be premiering this summer on June 26th at 8PM EST. "Teen Beach 2", A Disney Channel Original Movie — starring the original foursome from the sing-and-dance hit, Ross Lynch (Disney Channel's "Austin & Ally"), Maia Mitchell (ABC Family's "The Fosters"), Garrett Clayton and Grace Phipps is ready to roll, but this time, is set in the modern-day high school attended by Brady (Lynch) and Mack (Mitchell) with their 1960's silver screen friends Lela (Phipps) and Tanner (Clayton) stuck in it. A plan must be made to get their friends back to their old-fashioned movie world before it's too late.
To celebrate this occasion we had the pleasure to meet up with and chat with the ever popular Chrissie Fit (Chee-Chee) and Jordan Fisher (Seacat) who also star in the movie. You might have also seen that they gave us a dance lesson in a previous post the other day, so be sure to check that out as well. Those two sure can move! And the rest of us, well we tried. We can move, just maybe not as gracefully or as fast. 😉 Chrissie and Jordan were such a joy to talk to, so come join in the conversation with us!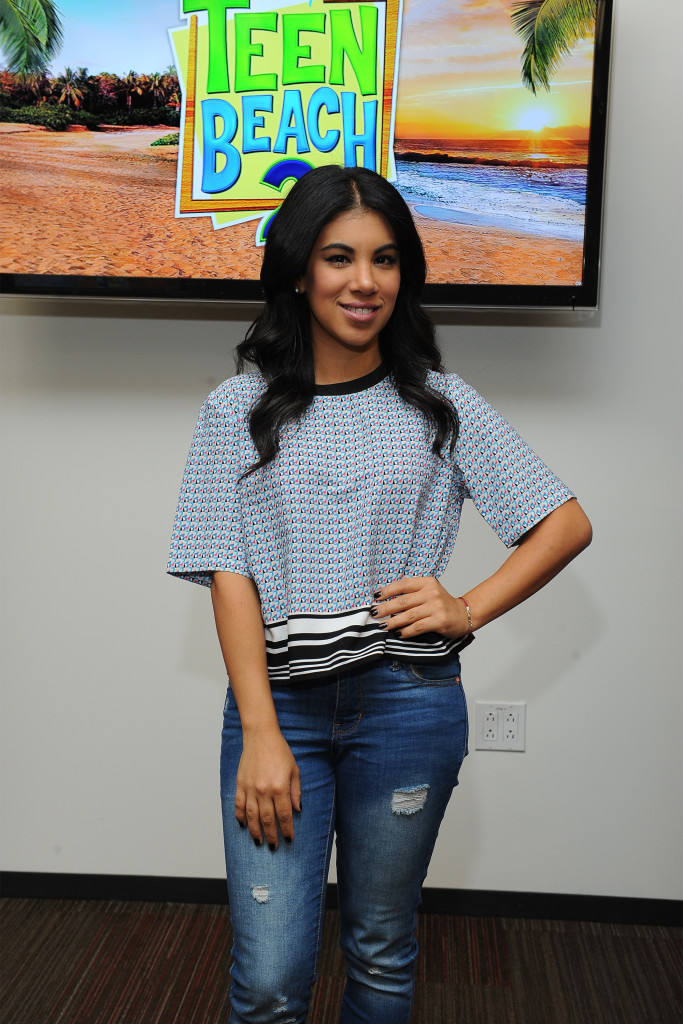 Chrissie Fit. Photo Credit: Disney Channel/Valerie Macon
One of the first things we all wanted to know was  about their dance backgrounds and if they started out as singers and then got into dancing or what?
Chrissie Fit told us, "I'm not a Professional Dancer, although Teen Beach 2 makes me look like one. I am Cuban. So I grew up in a household where we were dancing Salsa, Meringue and you know it was a dance kind of loving family. I was a Singer and then I became an Actress so I don't really have a dance background.  I think I learned the most doing the Teen Beach Movie and I appreciate it so much."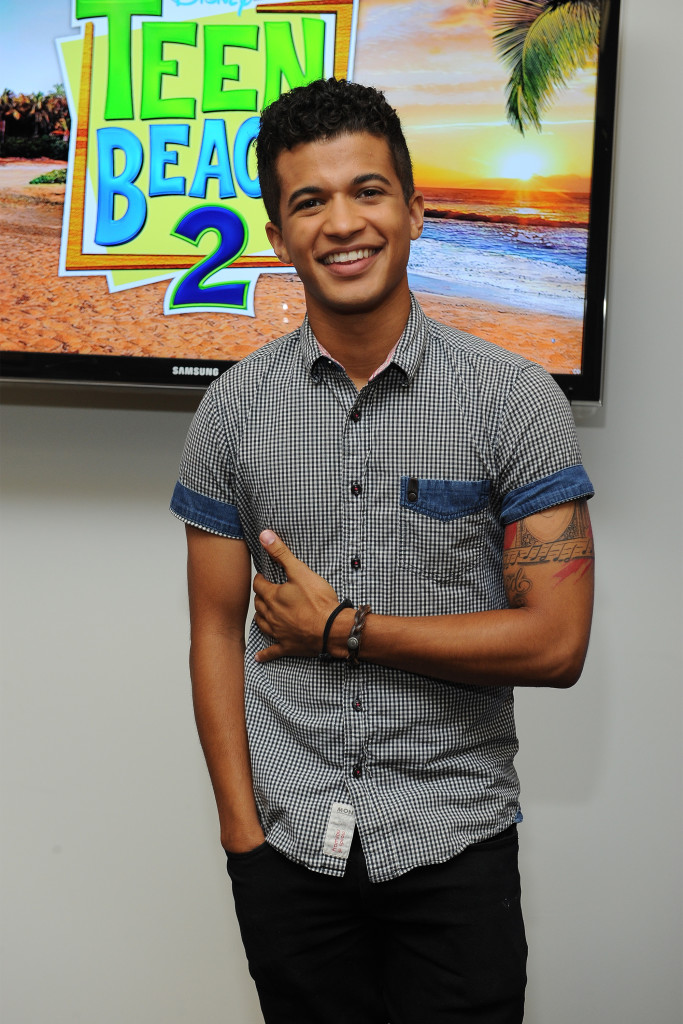 Jordan Fisher. Photo Credit: Disney Channel/Valerie Macon
 Jordan Fisher had this to say about how he got started dancing. "You know you walk into a rehearsal full of a bunch of people that you watch on So You Think You Can Dance and incredible choreographers, incredible dancers and you walk in.  Yeah I'm an Actor.  I walk in I'm like, "Okay here we go, let's get this going."  I had a crush on a girl in the 5th grade who joined the Drama Club and so I loved that, joining the Drama Club.  And so I started acting and singing and dancing all on the same day and like when I was 10."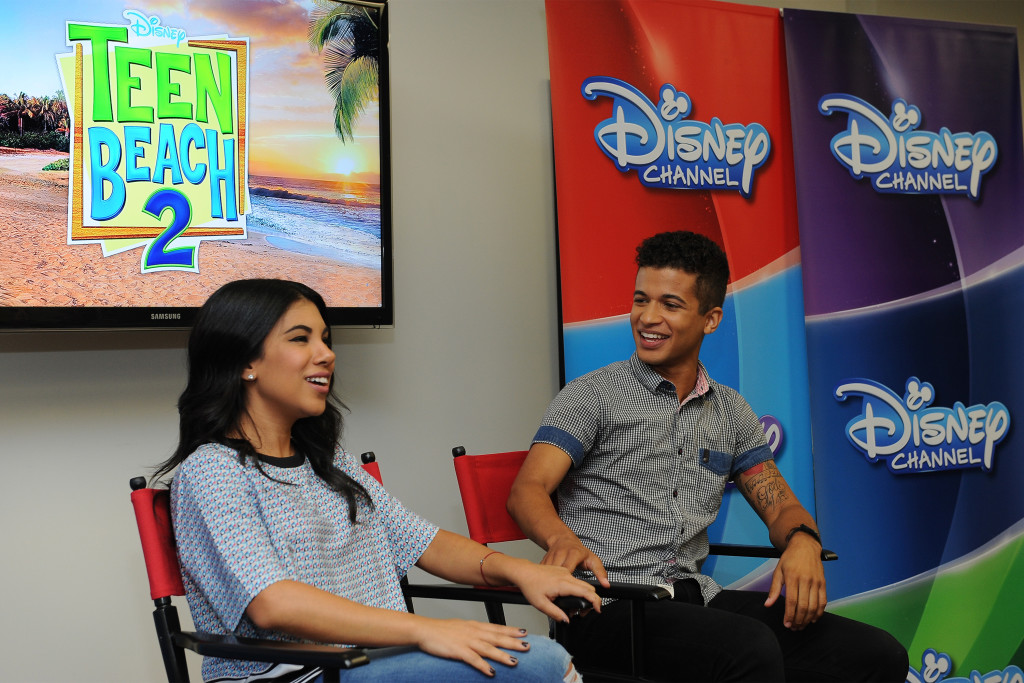 Chrissie & Jordan during our interview. Photo Credit: Disney Channel/Valerie Macon
While we were on the topic of singing, dancing and acting it was only fitting to ask them if they had any advice for an aspiring Musician, Artist, or Dancer?