The Last Jedi Global Media Days: May The Force Be With You
By Jonelle
*We were invited as media to attend the Global Media Days. All thoughts and opinions remain our own.*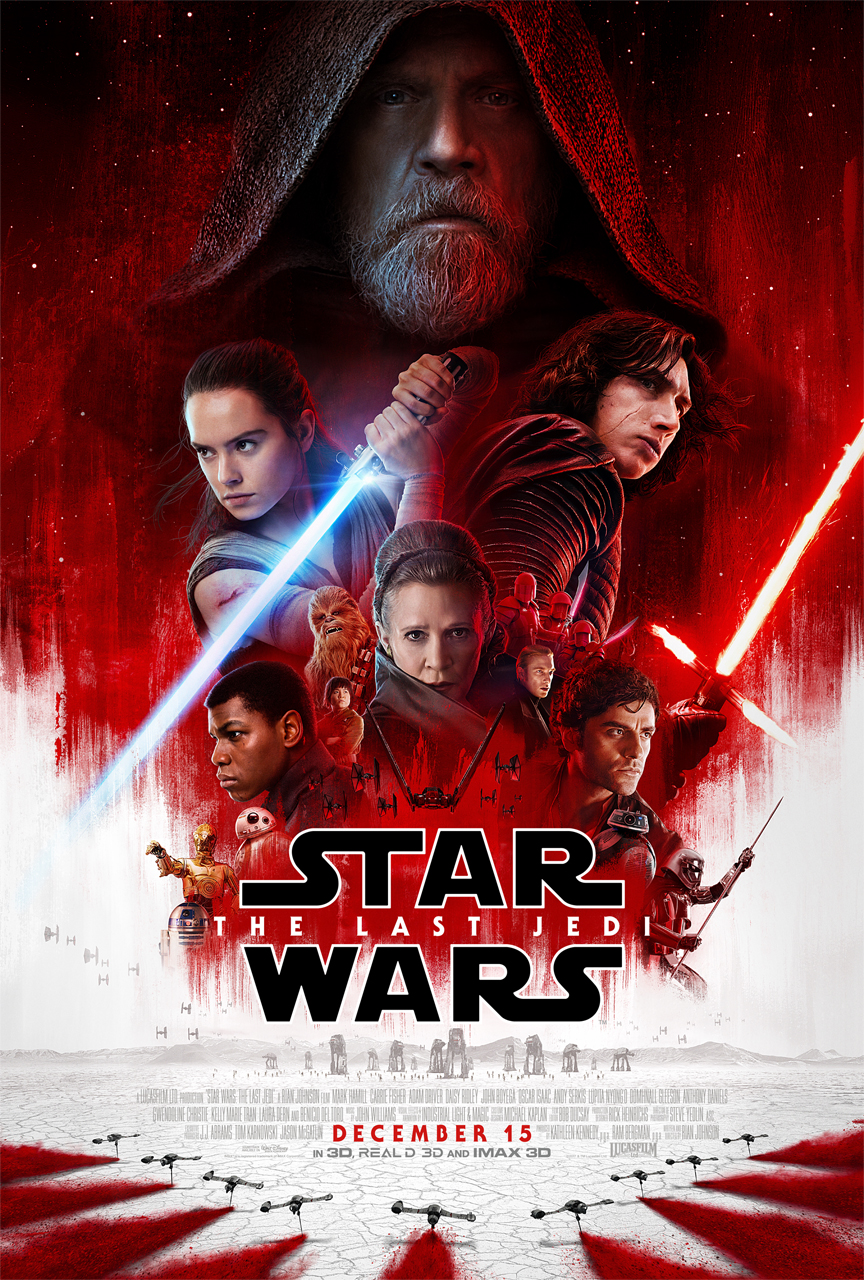 It's that time of year, when my husband and I sit and watch all of the films leading up to the new Star Wars movie, a tradition for us since The Force Awakens. Something happens to us the moment that unmistakable music starts. The goosebumps form, the excitement begins. We're taken to a new world, or in this case a galaxy far, far away. Star Wars: The Last Jedi is in theaters on Decmember 15th.
When I was asked to attend the Global Media Days for The Last Jedi, I jumped at the chance to go. How could I pass up a chance to be in the same room as Luke Skywalker? So, Sunday morning I got in my car, left my Orange County bubble and drove myself to downtown Los Angeles.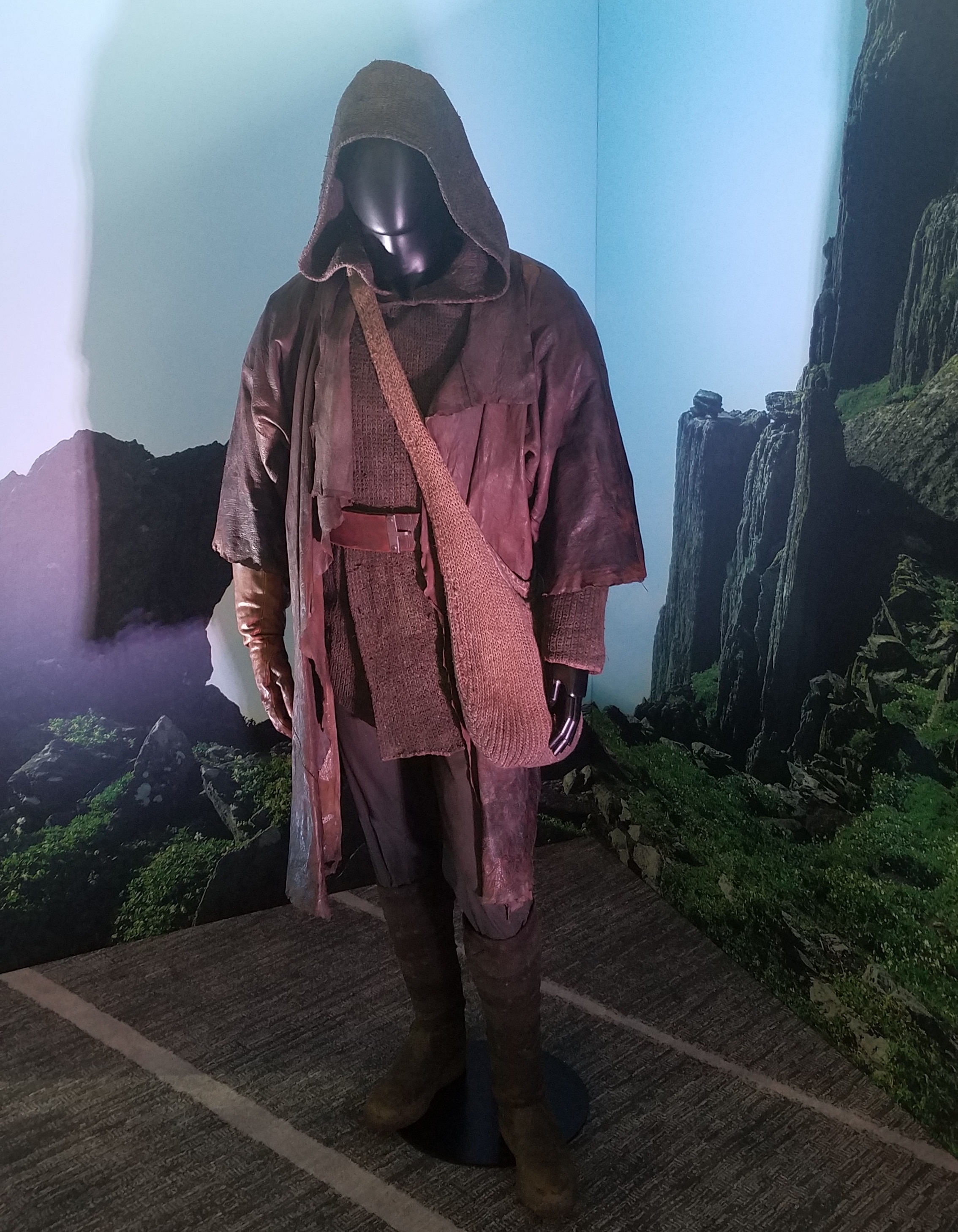 When I checked in, I was given a little backpack with goodies inside, including a Mighty Mugs "Rey" (from Jakku) figurine, an At-At Driver, and a coupon to get a custom-made Star Wars T-Shirt. My inner geek was dancing for joy. I immediately went to get my T-Shirt knowing that the line would be crazy after the press conference. The T-Shirts came in black or grey and you could choose between, R2-D2, C-3PO, BB-8 and new for The Last Jedi, a Porg, which is described as a puffin like sea bird. I got R2-D2 on my shirt. The way they were made was extremely interesting and only took a few minutes. 
As soon as my T-shirt was finished, we were called into the press conference area. I managed to finagle my way to the third row. When the cast arrived, my inner geek was over the moon with happiness. There they were, Mark Hamill "Luke Skywalker", Daisy Ridley "Rey", John Boyega "Finn", Oscar Isaac "Poe Dameron", Adam Driver "Kylo Ren", Gwendoline Christie "Captain Phasma", Domhnall Gleeson "General Hux" Andy Serkis "Supreme Leader Snoke", Star Wars newbies, Laura Dern "Vice Admiral Amilyn Holdo", Kelly Marie Tran "Rose Tico", and Director Rian Johnson, the only one missing of course, our "Princess Leia" Carrie Fisher.
The cast was very tight lipped when it came to discussing the actual movie, I do know that this film picks up immediately after The Force Awakens. The first thing that I noticed however, was the color of Daisy Ridley's lipstick, an intense dark shade. I couldn't help but wonder, could it be a subliminal message about Rey's possible turn to the "dark side"? I also wondered "Who are Rey's parents"? Could her father be the man sitting to her right? And by this, I mean Mark Hamil's Luke Skywalker.   Of course, like so many others I have my own fan theories about who she may possibly be related to. The latest I heard is that she's Palpatine's granddaughter. My (new) hope is that she is a granddaughter, but to Obi-Wan. Then the story will come full circle.