Bruxie Introduces the Bold Blend!
By Erin
Looking for a morning pick me up to get your day going? Most mornings I need a good cup of joe to help wake myself up and to get going. This is where Bruxie comes in, but honestly I could have Bruxie for breakfast, lunch and dinner! 😉  Earlier this week I was invited to come in and try out Bruxie's new custom crafted coffee, The BOLD Blend! I have been a long time fan of Bruxie ever since I saw friends post some mouthwatering photos of the offerings here on their Facebook pages back in 2010. I was determined to go try this place out after that and planned a meet-up for brunch at the Orange location with a local meet-up group that I am an assistant organizer for. I've been hooked ever since! Now that they have this amazing Bold Blend Coffee to compliment the waffle sandwiches, I will be even more tempted to go here!
Bruxie  now offers a new locally roasted proprietary blend of 100% Fair Trade Coffee lovingly called "The Bold Blend." The idea is to offer folks a coffee experience that would be bold and complex enough to stand up to and complement the flavors on the Bruxie menu. After trying it myself, I would have to say they have succeeded! 🙂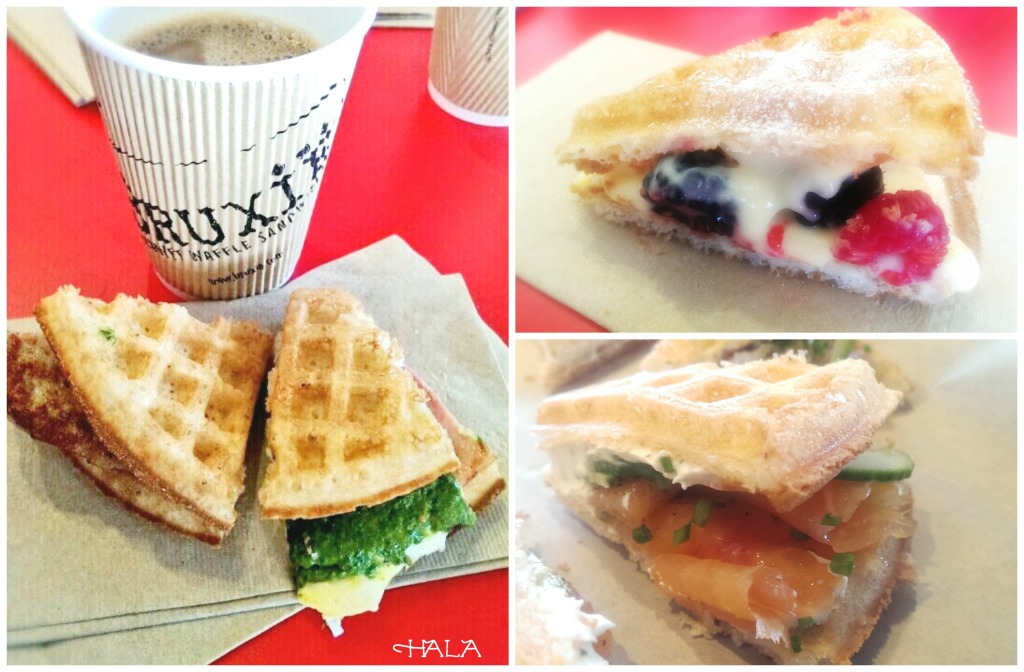 Pictured with the Bold Blend here is the Green Eggs & Ham, Lemon Cream & Berries, and Smoked Salmon Lox & Dill Cream Cheese. All are heavenly and will leave you craving more. I always am!
"From the very first sip, guests will find a pleasant linger on the palate that will evolve into a combination of savory, sweet, and even floral nuances."
Don't forget to partner up your coffee with your favorite Bruxie Breakfast Sandwich! 😉  Continue reading »