Pretty In Pink at Knott's For the Cure
By Erin
* This is written by me for GigaSavvy. I do not work for or with any brand mentioned in this article, nor do I have any official relationship with them. I attended a media event for "Knott's Berry Farm for the Cure" with complementary passes. All thoughts and opinions remain my own.*
Have you been to Knott's lately? If you have, you may have noticed a lot of pink and hearts decorating the park. No, it's not for Valentine's Day, but for something even more special and important. Knott's Berry Farm is proudly partnering up with Susan G. Komen Orange County for the second year in a row to offer a very special "Pink Ticket" through March 27th, with a portion of the proceeds benefiting Susan G Komen Orange County, your local breast health organization helping to serve women and save lives.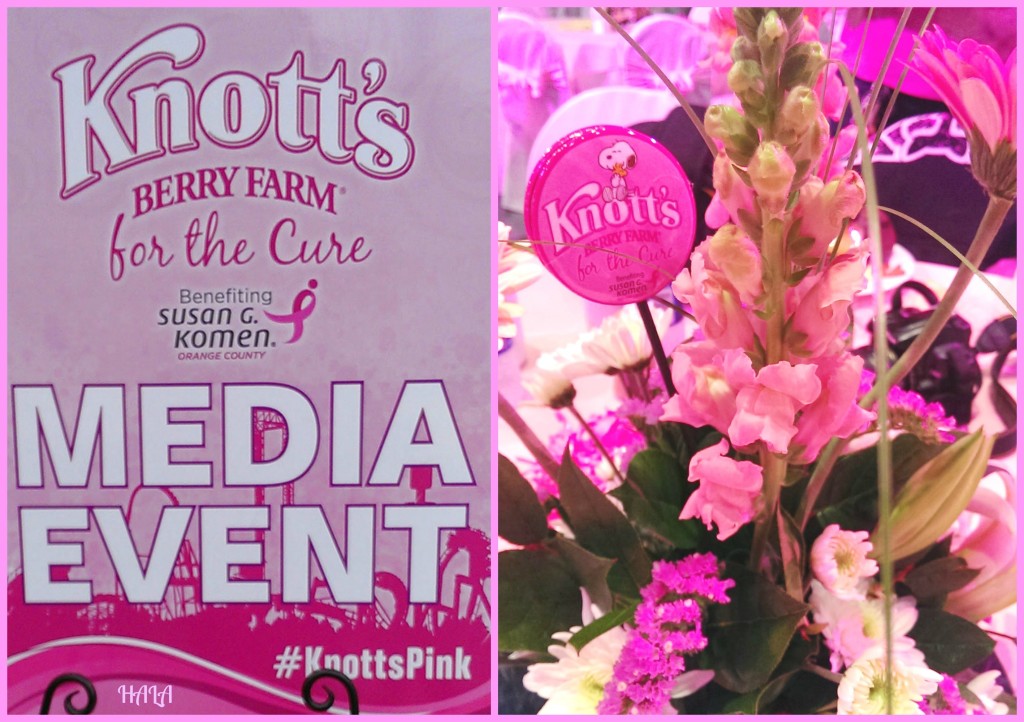 At the kick off event for Knott's Pink for the Cure,  we were able to honor an amazing fellow blogger and dear friend, Jaime Jenkins of Polka Dots on Parade, who's currently fighting breast cancer and is a beautiful, positive woman! She is such a ray of sunshine and brings joy and happiness wherever she goes. Her strength and bright spirit has inspired many of us; her smile will light up the room, her hugs will lift your spirit with how powerful they are, her energy and enthusiasm is contagious.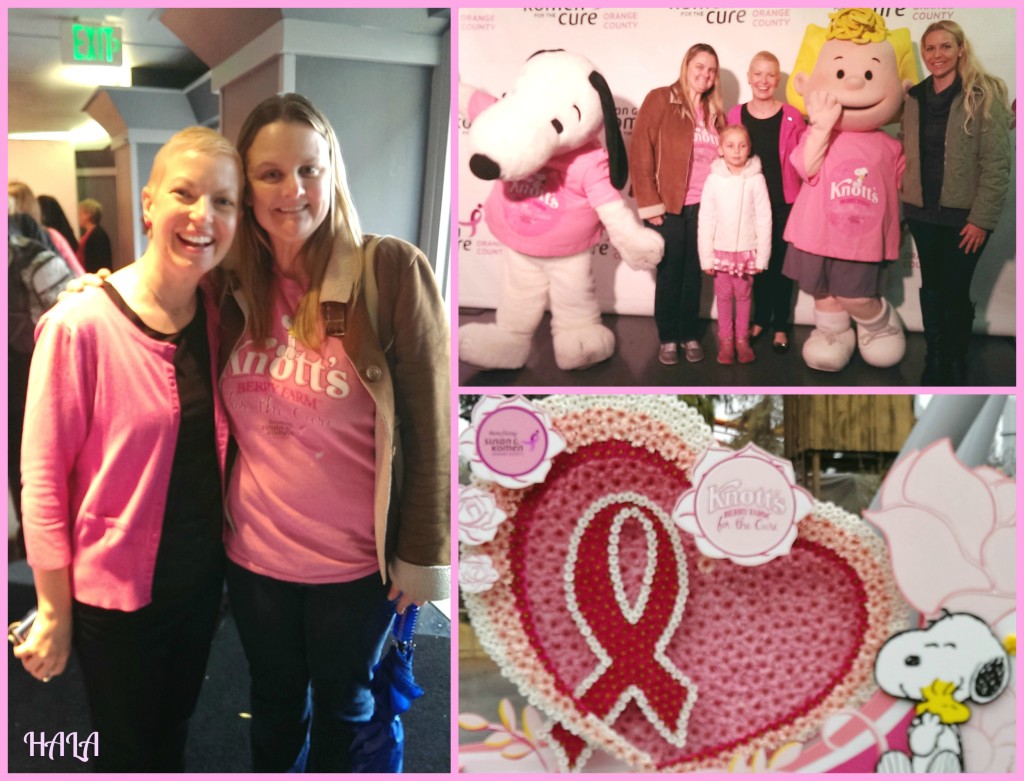 Jaime Jenkins, of Polka Dots on Parade, follow her on Twitter: @laderalady and myself.
KNOTT'S BERRY FARM FOR THE CURE
"Pink Tickets"
Through March 27, Knott's Berry Farm and Susan G. Komen Orange County are offering special "Pink Tickets" (order online) and a limited edition of specially designed Knott's for the Cure "pink" merchandise. The merchandise is super cute and very affordable.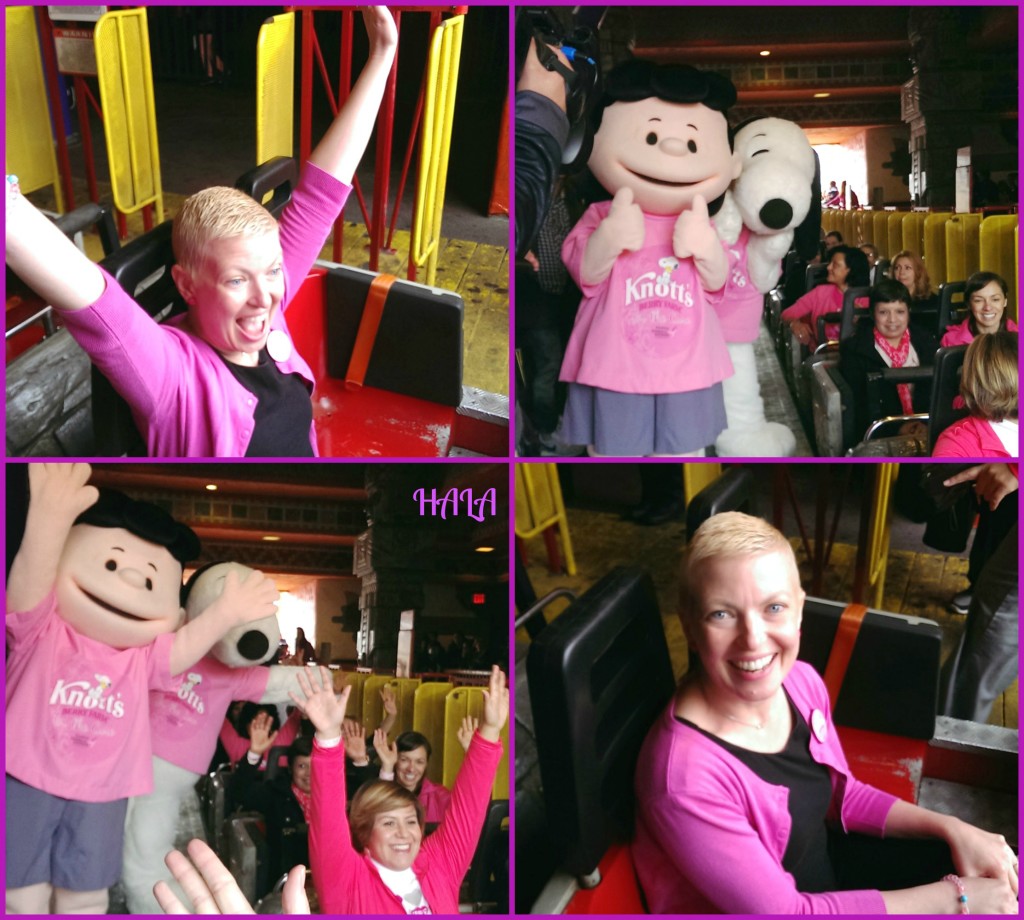 At the kickoff event, many of the amazing women who are Pink Warriors, survivors of breast cancer, rode on the Jaguar ride at Knott's.  Many of these courageous ladies will fight every day of their life to make it through this. Their strength and positivity amazes and inspires me. I just love Jaime's contagious smile here. It is just full of pure joy! 🙂