Meeting the Cast of Thor: Ragnarok
By Devon Biroczky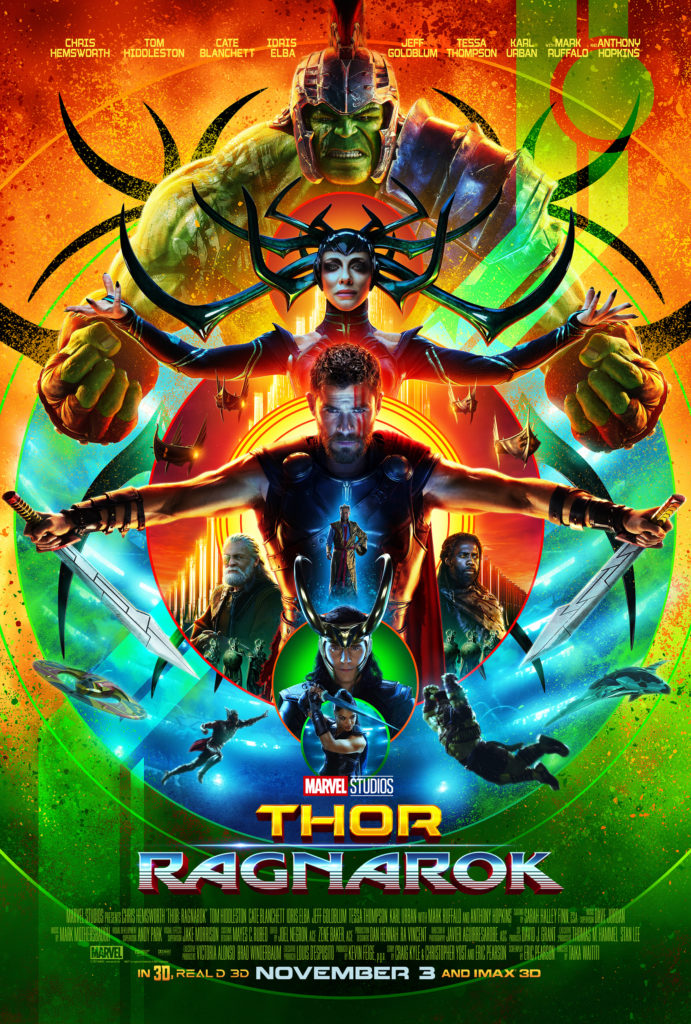 The newest addition into the Marvel Cinematic Universe is Thor: Ragnarok, the next story in which our beloved God of Thunder is trying to save Asgard from complete and utter chaos. I had the pleasure of sitting down and interviewing the cast from this flashy movie and talking with them all about how it came to be.
·         Chris Hemsworth ("Thor")
·         Mark Ruffalo ("Bruce Banner / The Hulk")
·         Cate Blanchett ("Hela")
·         Tom Hiddleston ("Loki")
·         Jeff Goldblum ("Grandmaster")
·         Tessa Thompson ("Valkyrie")
·         Karl Urban ("Skurge")
·         Rachel House ("Topaz")
·         Director Taika Waititi (also "Korg")
·         Producer Kevin Feige
Immediately into the press junket, it already started lightheartedly as the host was introducing everybody, and saved Chris Hemsworth for last, joking about how he skipped over him as we watched Chris try to squeeze himself in between everybody and the tables to get to his seat in the middle.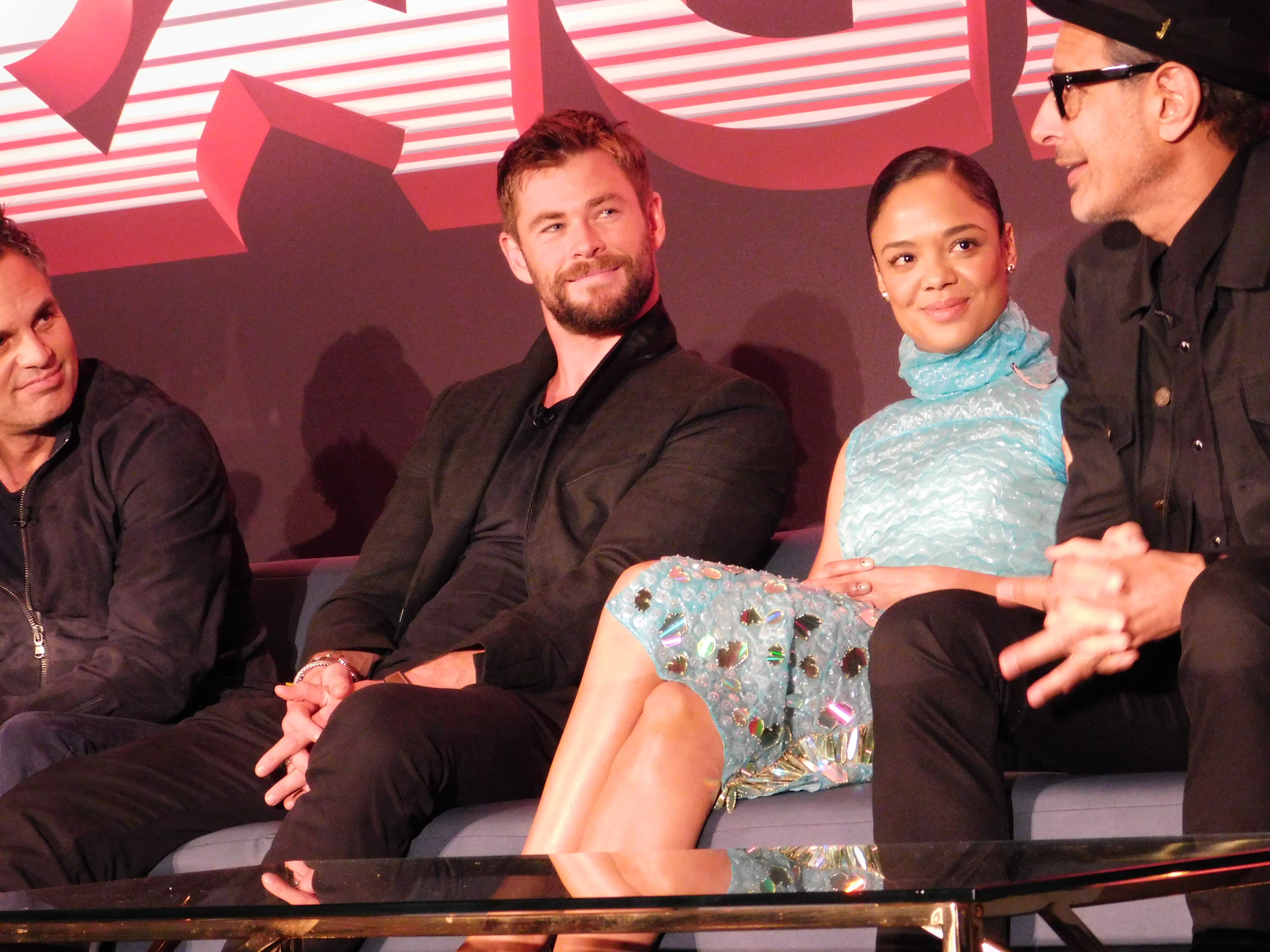 When you go see this movie, which opens in theaters everywhere November 3rd, you will notice what exactly I meant when I said this movie was flashy. I will be going over that more on Friday in my review, but for right now, just trust me when I tell you how lively it really is. Everybody in the cast had wonderful things to say about Taika Waititi's style of directing and how he was able to take their shared vision and transfer it the way he did. Chris Hemsworth said it best when he was explaining it, "it all came from his crazy, wonderful brain, and his inspiration, and him pushing us every day on set, and constantly encouraging us to improvise, and explore, and take risks."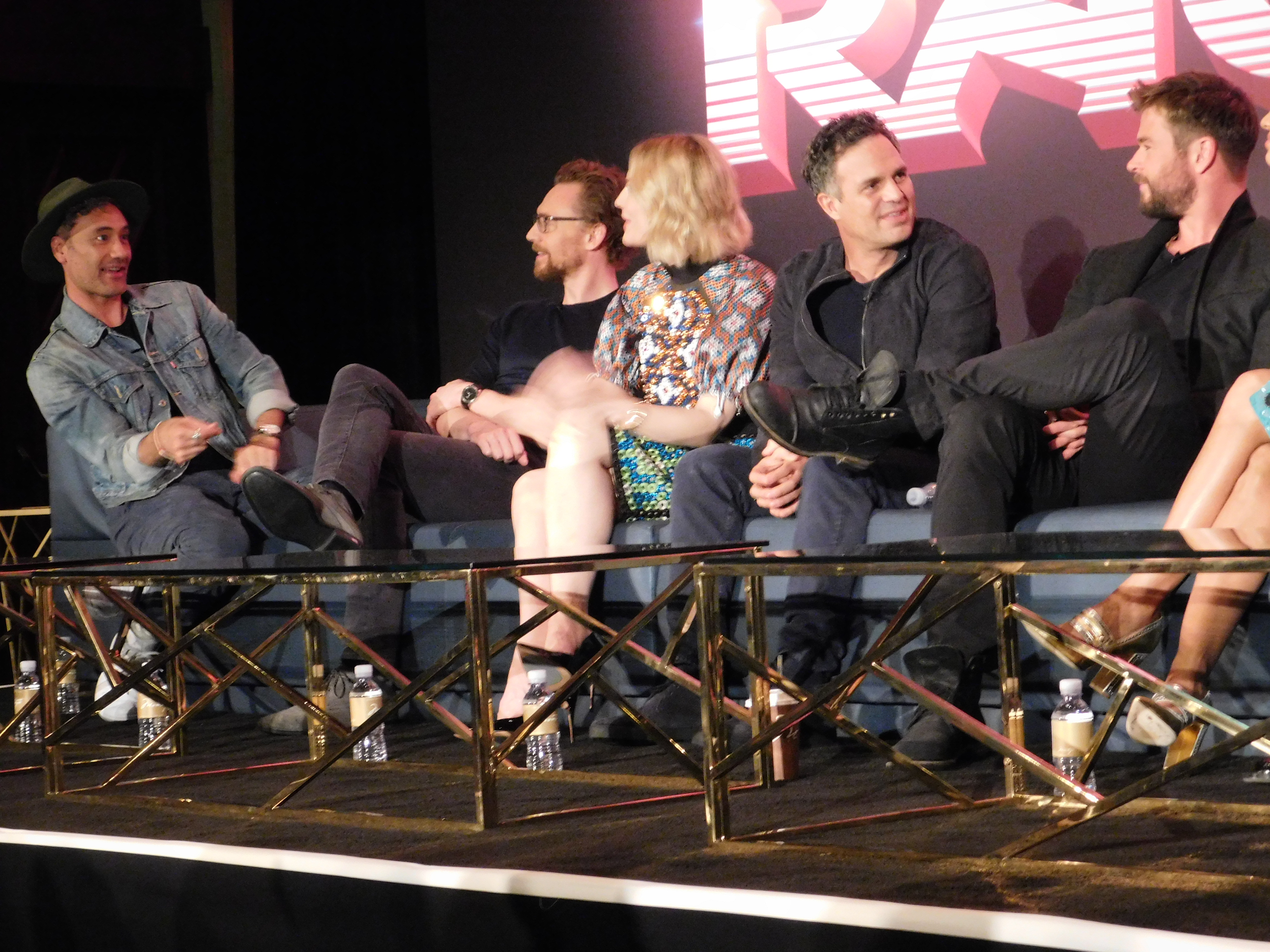 Kevin Fiege also agreed when it came to everybody wanting to reinvent the series, taking everything that they knew about Thor and wanting to give it a new sensibility. You'll notice that in this movie, there is more humor than in the Thor movies prior, and Kevin credits Taika again with giving the actors the confidence to be able to explore that side of them.
Especially looking at The Hulk and the role he plays in this movie. We see him much more in this movie and it inspired somebody to ask Mark Ruffalo on his thoughts about doing a stand-alone Hulk movie. Mark explained to us that he and Kevin had a discussion "well over a year ago" where Kevin had asked him what he would want to do if he had a stand-alone movie. They went back and forth and created these ideas, which they ended up implementing into Thor: Ragnarok and will be in the next two Avengers movies. Kevin goes on to explain that they're all very excited about the upcoming character arc for The Hulk in these next three movies, so they're going to take it one step at a time.