Knott's Scary Farm 2015. Get Ready for the Scares!
By Erin
Knott's Scary Farm is returning for your horrifying pleasure in just a couple of short days. So get ready for 24 nights of pure terrifying horror. Scary Farm is the largest, most haunting Halloween experience in Southern California, with endless mazes and shocking surprises. I was lucky enough to attend the preview to let you in on what's to come for this years haunt! The Scary Farm will be here September 24 – October 31 and conjures up never before seen experiences and show-stopping entertainment. Hours vary by night, so make sure to check the site out for exact hours. Read on for all the gruesome details of what's new this year and to find out which of your  favorites are returning.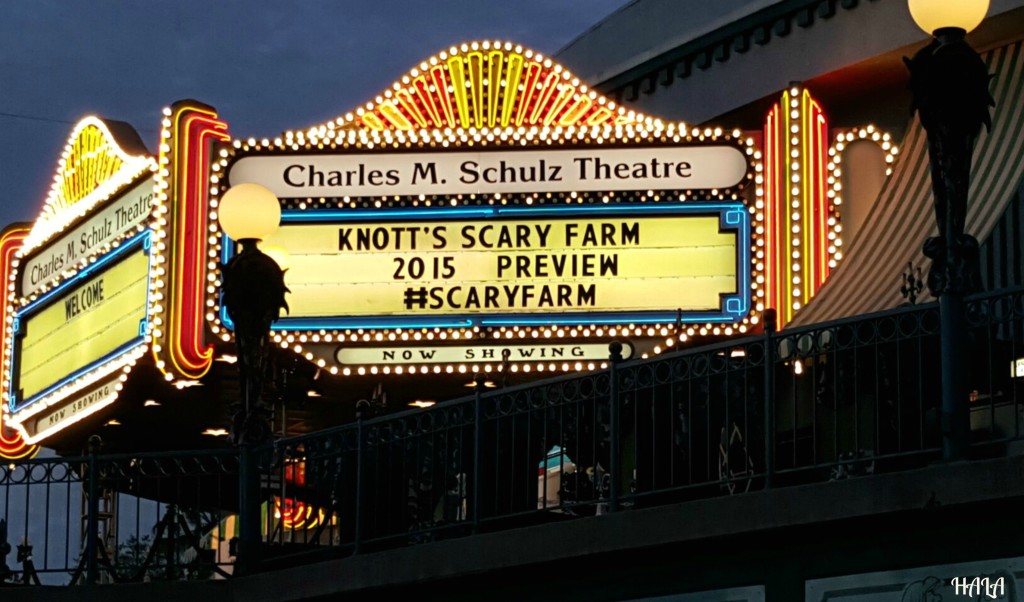 2015 HIGHLIGHTS:
*11 Haunted themed walk-through mazes and interactive haunted attractions that are filled with scare masters galore whose only goal is to see to it that you don't make it out alive. Are you up for the challenge? 😉
*3 Endless scare zones across the park's 160 acres.
*2 Spectacular live shows, including the return of Elvira – Mistress of the Dark in an all-new show.
*1,000 Live monsters, ghosts, ghouls, goblins, freaks, mutants, maniacs and other beasts lurking in the fog to scare any soul that happens by. Oh, and don't forget the zombies….
 Plan on Coming Here Often?

*Lets you come back every night for only $80.
*Parking? If you plan on coming at least 4 times be sure to add it to your pass. A pass with parking costs $140. Parking is $20 a Night at Scary Farm otherwise.  So it is totally worth it to add it to your pass if you plan on coming 4 or more nights.  If you already have a parking pass, it will still be good on Scary Farm Nights.
What's New: Terrifying Mazes & Attractions