The 2013 Hydration Movement: What Moves You to Stay Hydrated?
By: Erin
Disclosure: Thanks to Nestlé® Pure Life® Purified Water for sponsoring today's discussion.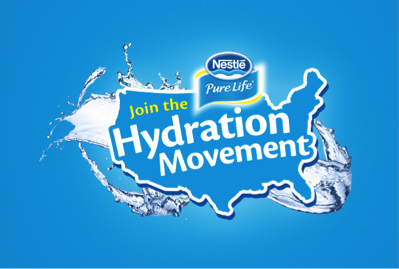 In my quest to try to live healthier and make better choices, staying hydrated and drinking enough water is up at the top of my list of things I want to be doing more of. I try to switch out sugary drinks and have water instead as much as possible but I still crave them every once and awhile. It's a work in progress for sure. To help keep me on track Nestlé® Pure Life® Purified Water has a pledge you can take to encourage and inspire you.
Nestlé® Pure Life® Purified Water wants you to hydrate healthfully by Pledging to drink more water. You can join the thousands of others who've already Pledged and have inspired others to do the same by sharing their Hydration Wisdom – any tips you use to encourage healthy habits in your family? We would love to hear them!