Meet the Cast of the Black Panther!
By Erin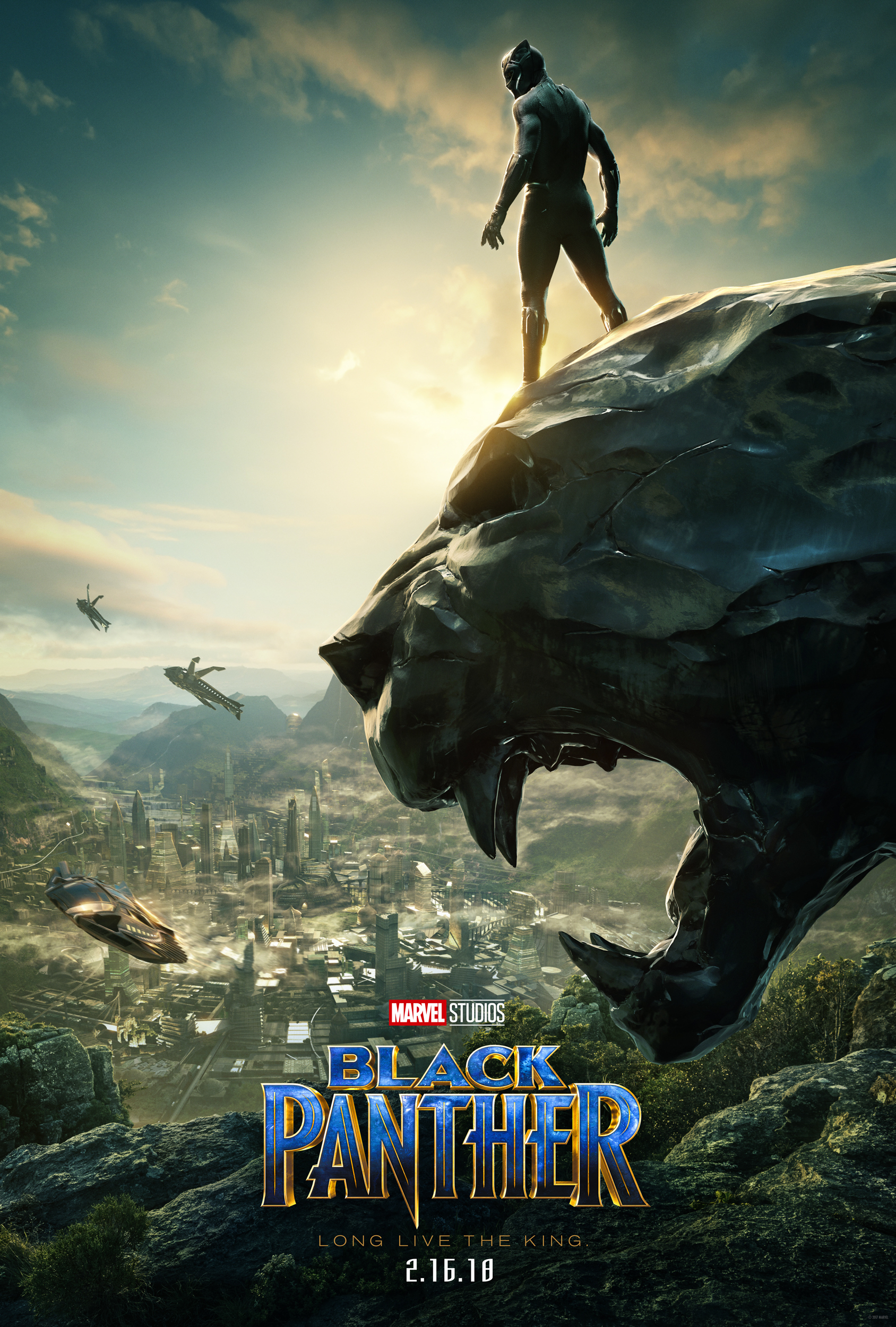 Marvel Studios is coming out with one of the most anticipated super-hero films ever; Black Panther, the story of T'Challa, a young African prince who takes on the mantle of King and Super Hero, and the centuries-old legacy that comes with it. T'Challa returns home to the isolated, technologically advanced African nation of Wakanda to become king, but when a powerful old enemy reappears, T'Challa's mettle as king—and Black Panther—is tested when he is drawn into a formidable conflict that puts the fate of Wakanda and the entire world at risk. Long known for its revolutionary creative vision, Marvel Comics has introduced its audiences to a diverse roster of Super Heroes since 1939, most notably with the groundbreaking Black Panther character that made its first appearance in "Fantastic Four Vol. 1" Issue 52, published in 1966. Arriving in theatres everywhere on February 16, 2018, you won't want to miss this one!
Before going out to see it, check out what the cast had to share with us at the press conference about this amazing film!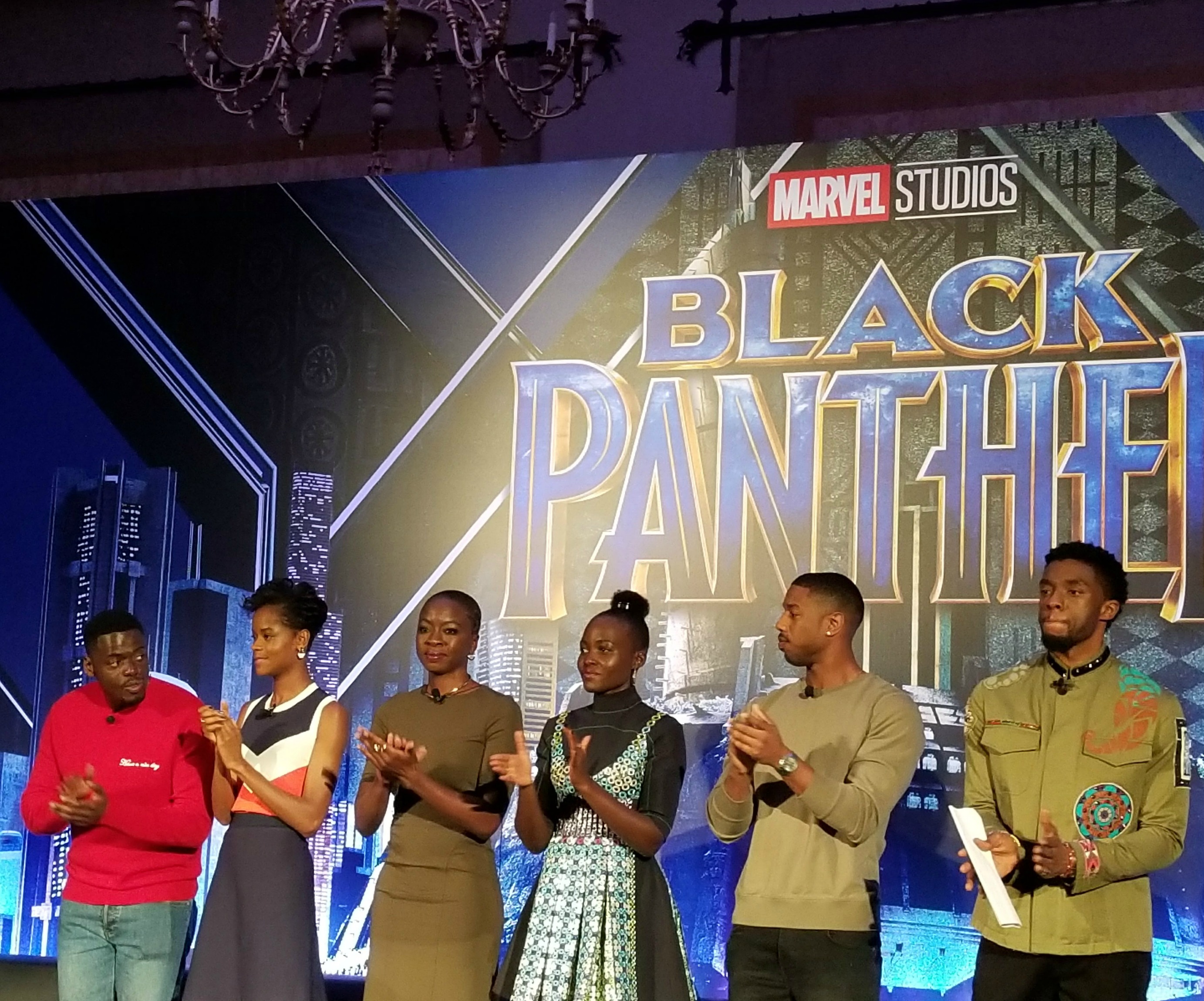 In attendance was:
        Chadwick Boseman ("T'Challa / Black Panther") 
         Lupita Nyong'o ("Nakia")
         Michael B. Jordan ("Erik Killmonger")
         Danai Gurira ("Okoye")
         Angela Bassett ("Ramonda") 
         Forest Whitaker ("Zuri")
         Andy Serkis ("Ulysses Klaue")
         Martin Freeman ("Everett K Ross")
         Daniel Kaluuya ("W'Kabi")
         Winston Duke ("M'Baku")
         Letitia Wright ("Shuri")
         Director Ryan Coogler
         Producer Kevin Feige
The first topic that was discussed was about when Chadwick Boseman got the call to play Black Panther in Civil War, and if he knew that role would end up having a movie based solely around him later on?  
Chadwick: The initial phone call from Kevin Feige, Louis D'Esposito, Nate Moore and the Russo Brothers was one where they essentially said, 'We want to bring your character into the Marvel Comic Universe – as a stand-alone, but this is the best way to introduce him in Civil War.'  So I was aware of it.  And I think when I was shooting Civil War, I was not aware that other people weren't aware that this was going to happen, because it was such at the forefront of my mind and when we did the introduction at El Capitan.  So – I'm sorry that you didn't know that. But at the same time, I love the fact that it's a surprise to people.
Many props were given to the ladies of Wakanda. All the ladies are so powerful, so beautiful, and so regal on that screen.  This film is Black Panther, but could also have been called The Bad-Ass Women of Wakanda.  For real. "The bad ass women of Wakanda" term came from the moderator of the press Junket, Nischelle Turner from E.T. (Entertainment Tonight). Beautiful Angela Bassett plays the queen and she shared how proud she was of the film.
Angela:  I was so pleased that this story, written by Ryan, and Joe Robert Cole, and Marvel, that it supported that. In African culture, they feel as if there is no king without a queen. I think in this story, it highlights the queen, the warrior, the general – the young sister.  I was so proud to have my daughter, and my son there last night, because in their faces, and in their spirit –and they were feeling themselves. And they stood taller after last night.