Marvel's Black Panther
By Erin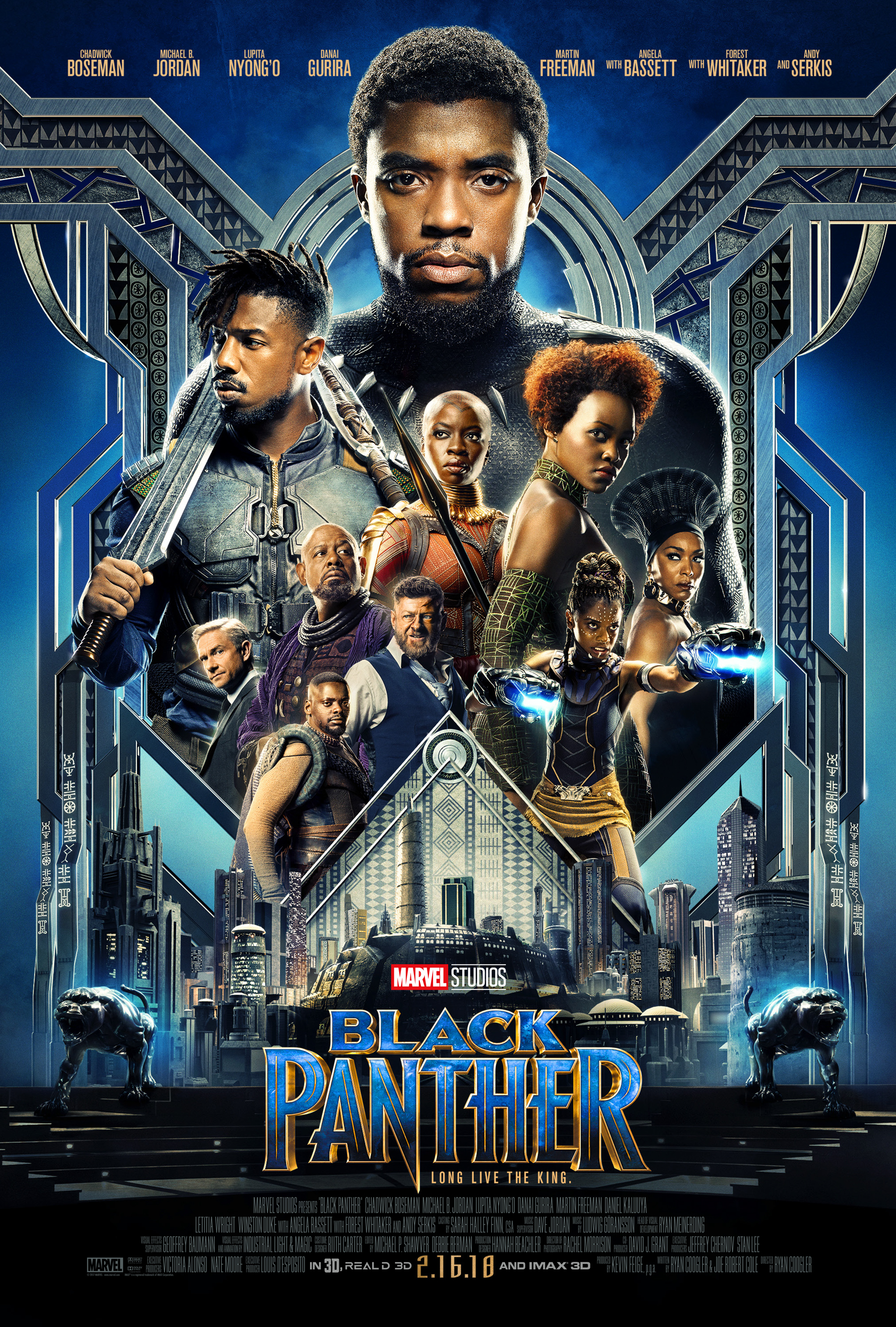 The time has finally come! The next installment of the Marvel Cinematic Universe, Black Panther, is out!  In 2016, we welcomed T'Challa/Black Panther to the big screen and he was introduced to us in "Captain America: Civil War," the record-breaking hit film that pitted the Avengers against one another. When the Black Panther character debuted in the '60s it was a daring move for the Marvel bullpen of Stan Lee and Jack Kirby to introduce this new character, an African character who is smarter than many of the other heroes and is stronger than most of the other heroes. To be able to put that on the big screen fifty years later is incredibly exciting to see!
Over the years, plans for rolling out a "Black Panther" chapter into the Marvel Studios pipeline had been discussed, but it ultimately came to fruitation when Feige opted to showcase Black Panther in "Civil War" as a springboard for a stand-alone feature film, so here we are with this masterpiece.
"Black Panther" follows T'Challa who, afer the death of his father, the King of Wakanda, he returns home to the isolated, technologically advanced African nation to take his rightful place as King. But when a powerful old enemy reappears, T'Challa's is tested when he is drawn into a formidable conflict that puts the fate of Wakanda and the entire world at risk. Faced with treachery and danger, the young king must rally his allies and release the full power of Black Panther to defeat his foes and secure the safety of his people and their way of life. It's a very powerful film and I wanted to share some fun facts about the film before (or after if you've already seen it!) you head out to go see it.
Marvel's Black Panther character made his debut in the comic book world in "Fantastic Four Vol. 1" Issue 52, published in 1966.
An important part of the Black Panther lore incorporated into the film is the Dora Milaje, the cadre of strong fierce women who serve as the personal security force to the King and royal family. These tall, statuesque, bald-headed warrior women, who move as one, command attention wherever they go.
Led by Danai Gurira's character, Okoye, the Dora Milaje security force features an international contingent of women from all over the world, including Florence Kasumba who returns to play Ayo, a character that first appeared in Marvel Studios' "Captain America: Civil War." The Dora Milaje were cast from a pool of actresses, stunt women and Broadway dancers so that each individual Dora could have specialized skills that they brought to the table.