Sunday Funday at Sonny's Hideaway #SummerAtSonnys
By Erin
If you are looking for a new place to try for a wonderful Sunday Brunch; then have I found a place for you! I am always on the lookout for tasty new places for a nice Sunday Brunch, so when I heard from Sonny's Hideaway in Highland Park to come in and try their new Brunch Menu, I just could not resist. Brunch is happening on Sundays from 11 AM-3 PM; making it a great option for daytime eats and drinks.
With a new chef on board at Sonny's Hideaway comes a new brunch menu. Chef Alexander Abdel-Monem has added a number of fancy summer dishes to the mix, including ricotta fritters with hazelnut and chocolate, passionfruit custard, chickpea pancakes with tomato, eggplant, swiss chard, cumin and parmesan and bone marrow hash with sriracha. These options happily join other brunch classics like Brioche French toast with cinnamon creme fraiche and fried chicken with poached eggs. Whatever you choose, you are bound to have one delicious meal!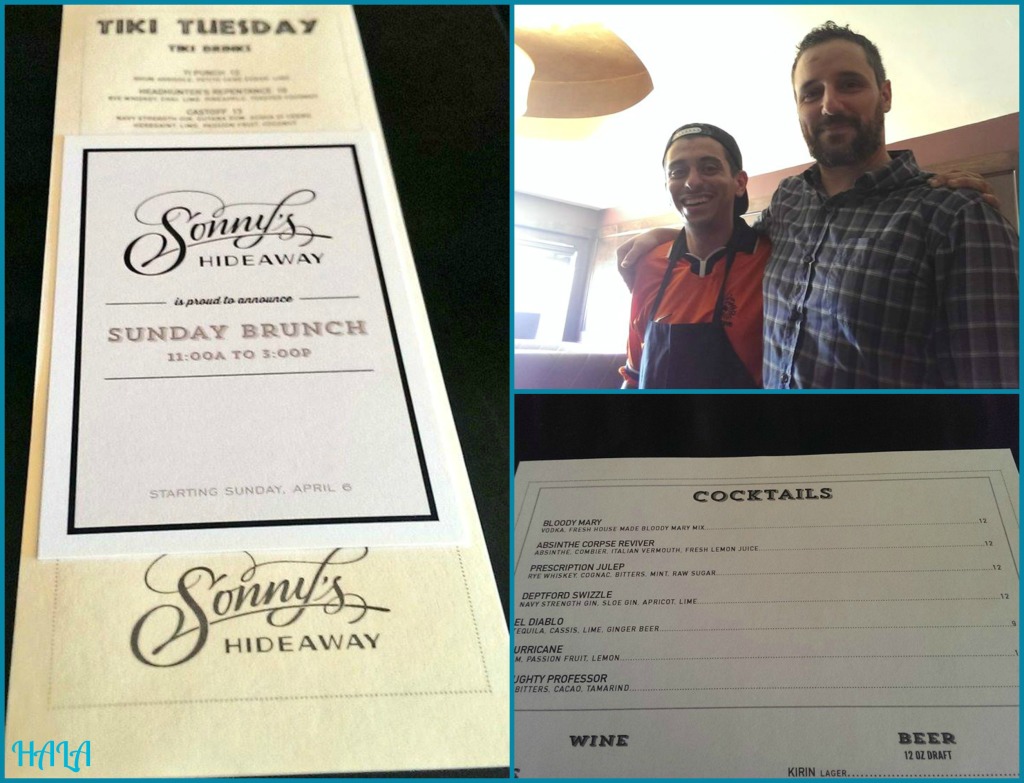 Chef Alexander Abdel-Monem, the cocktail list for the Sunday Brunch, and also the fun Tiki Tuesday's that Sonny's offer! 🙂 Yum!
Cocktail offerings for Sunday Brunch include some spicy Bloody Marys, Hurricanes, The Naughty Professor, and the classic Mimosa, which should all go nicely with any of the sweet or savory dishes.