Lucille's Smokehouse BBQ Now Open in Santa Ana
By Erin
*I was invited to come and try the new Lucille's. All thoughts and opinions remain my own*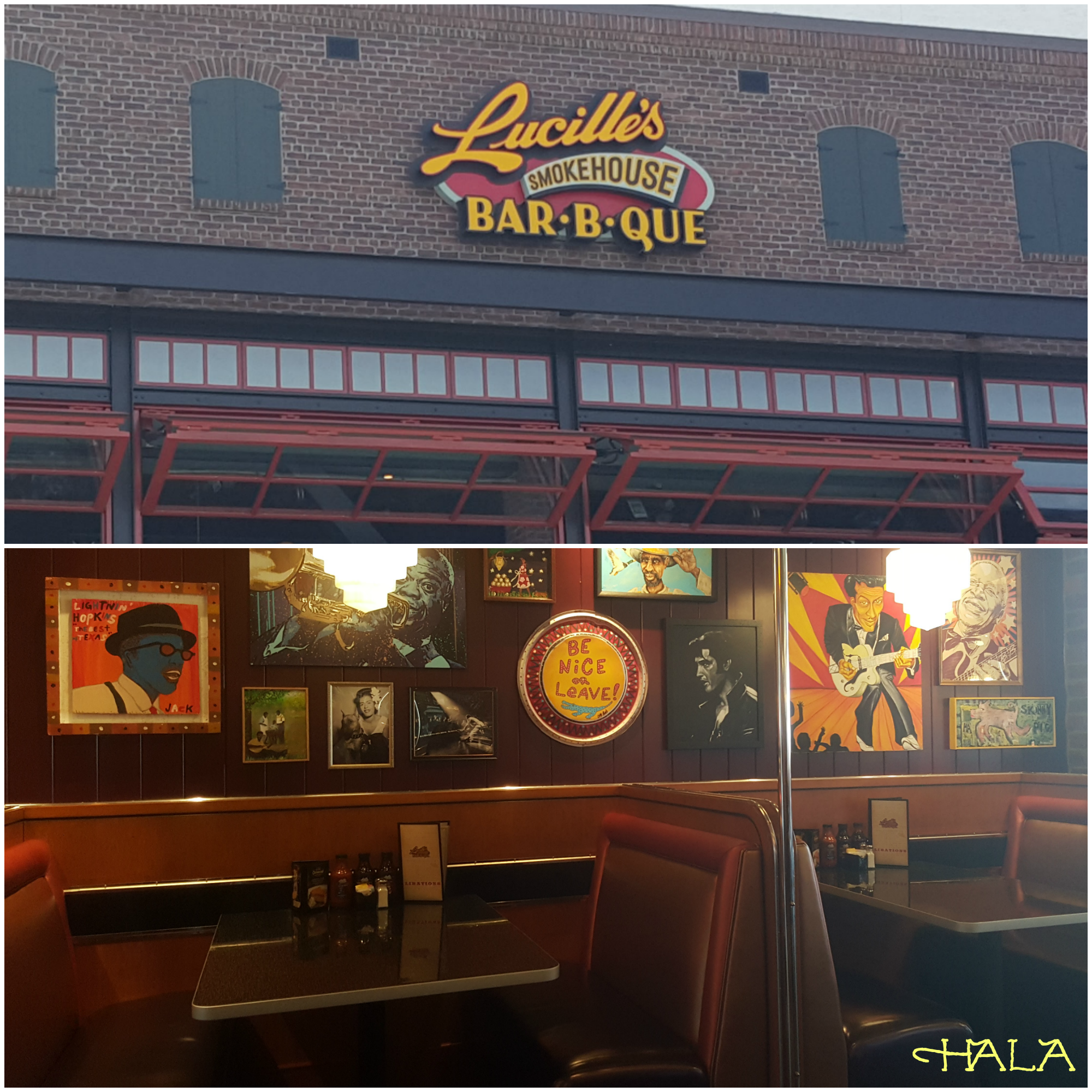 A few weeks ago I went with a few good friends to go try the NEW Lucille's Smokehouse Barbeque in Santa Ana. This brand new location is in a prime spot at the Santa Ana Main Place Mall. Lucille's offers delicious home-style smoked and barbeque dishes to satisfy the hungriest of appetites. A beautifully decorated location with lots of color, large comfy bar stools and lots of booth seating all throughout. The tables are larger than you will usually find which is great for larger parties (or if you're like us, just to fit all the food we order). Large flat screen TV's can be seen throughout so you can catch all the latest sporting events her while enjoying some great food and drinks. The atmosphere is very warm and welcoming, and the staff will make you feel like you're right at home.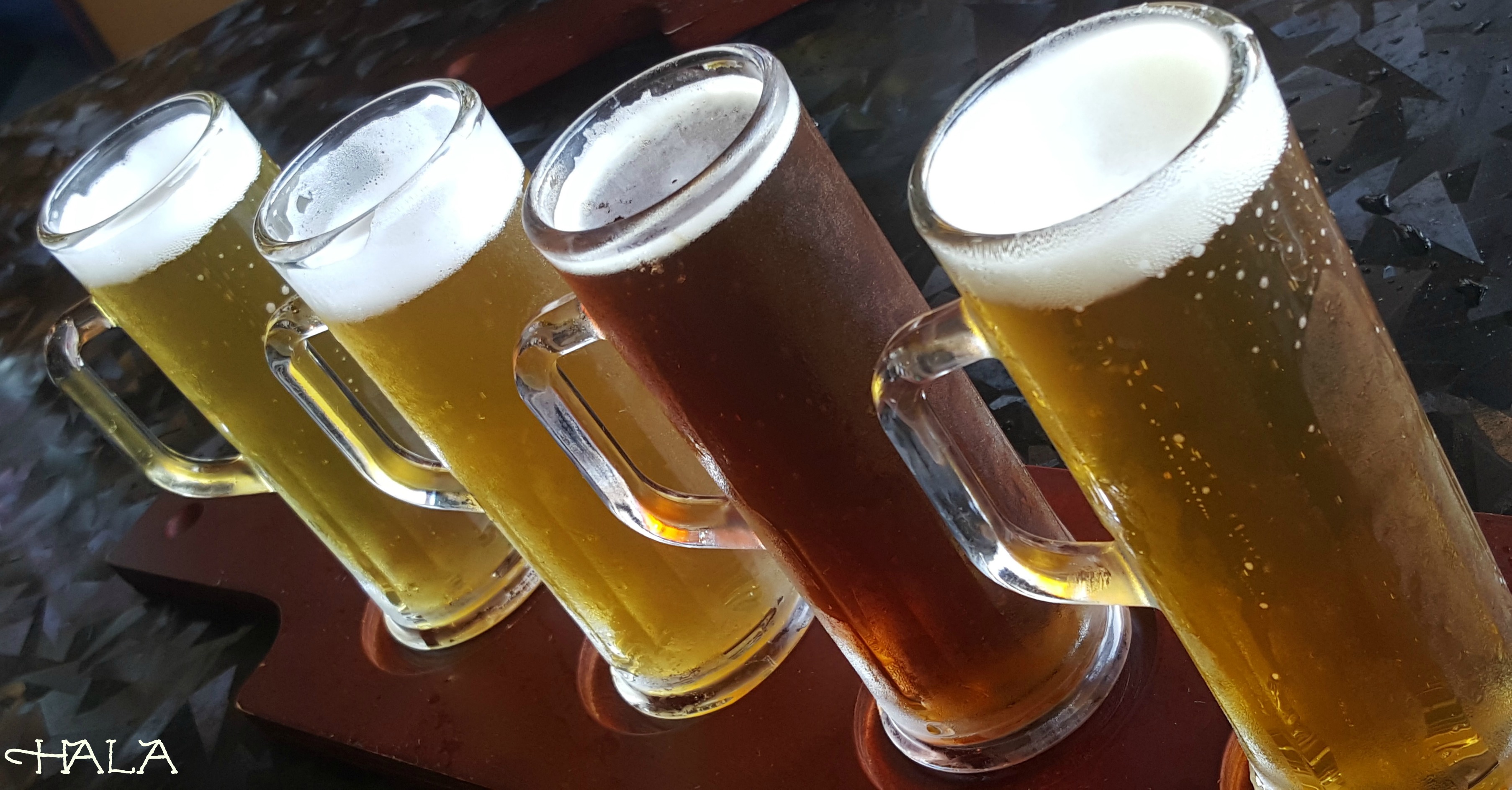 We were here on a Sunday afternoon, so we all started off with some drinks. A couple of my friends chose the Beer Flight. Choose between the Hop Lover's Beer Flight featuring 4 Pale & IPA brews or try the BBQ Beer Flight which features 4 select ales & lagers that pair beautifully with the hickory smoked BBQ. They drank it all up, so I think to it's safe to say it's very enjoyable!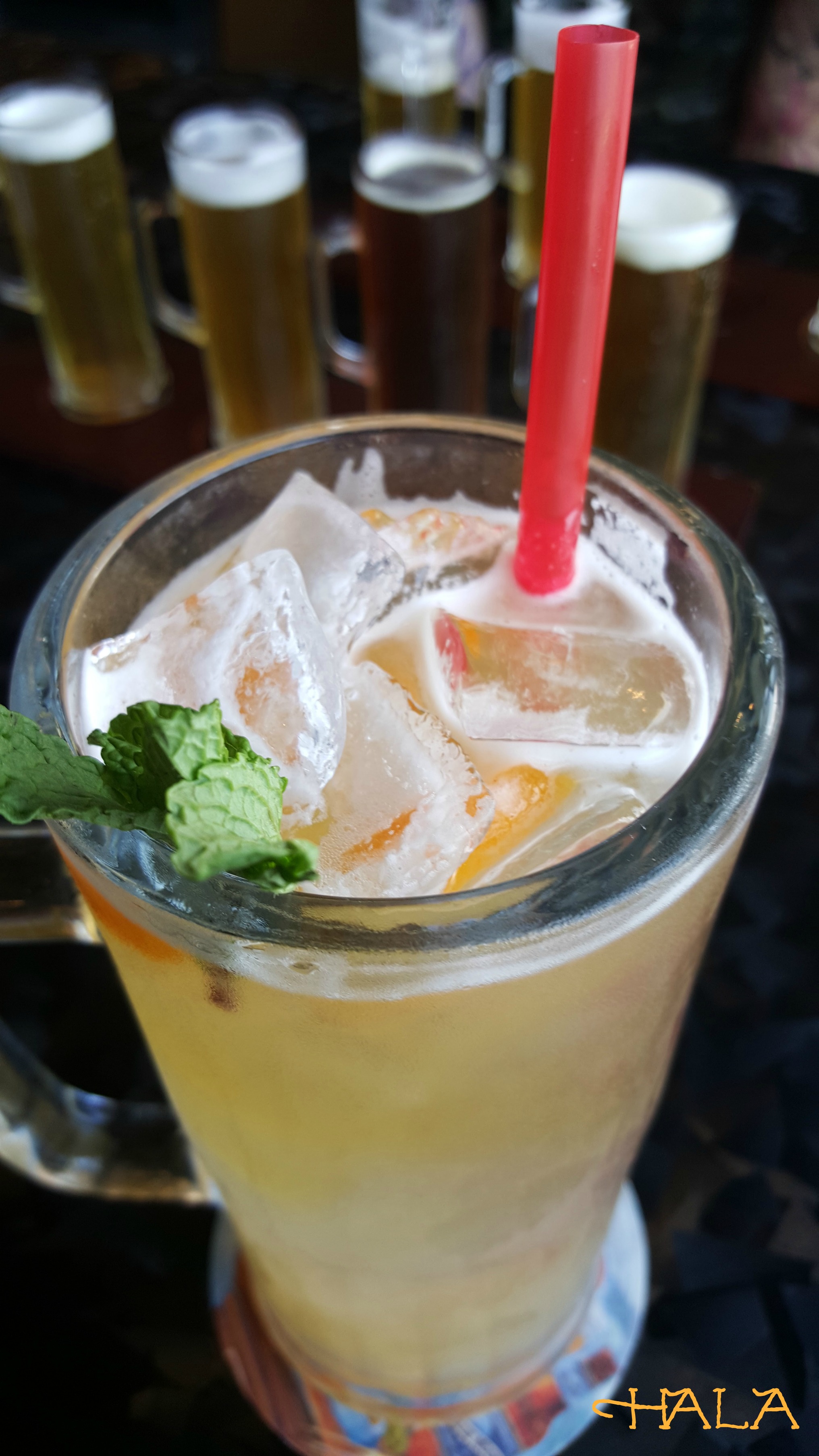 I chose to have the Sweet Georgia Peach, which consists of Absolut Peach Vodka, Peach Schnapps and Peach Lemonade. Served in a 22 oz mug and topped with white ale. This was a very refreshing choice, and very yummy.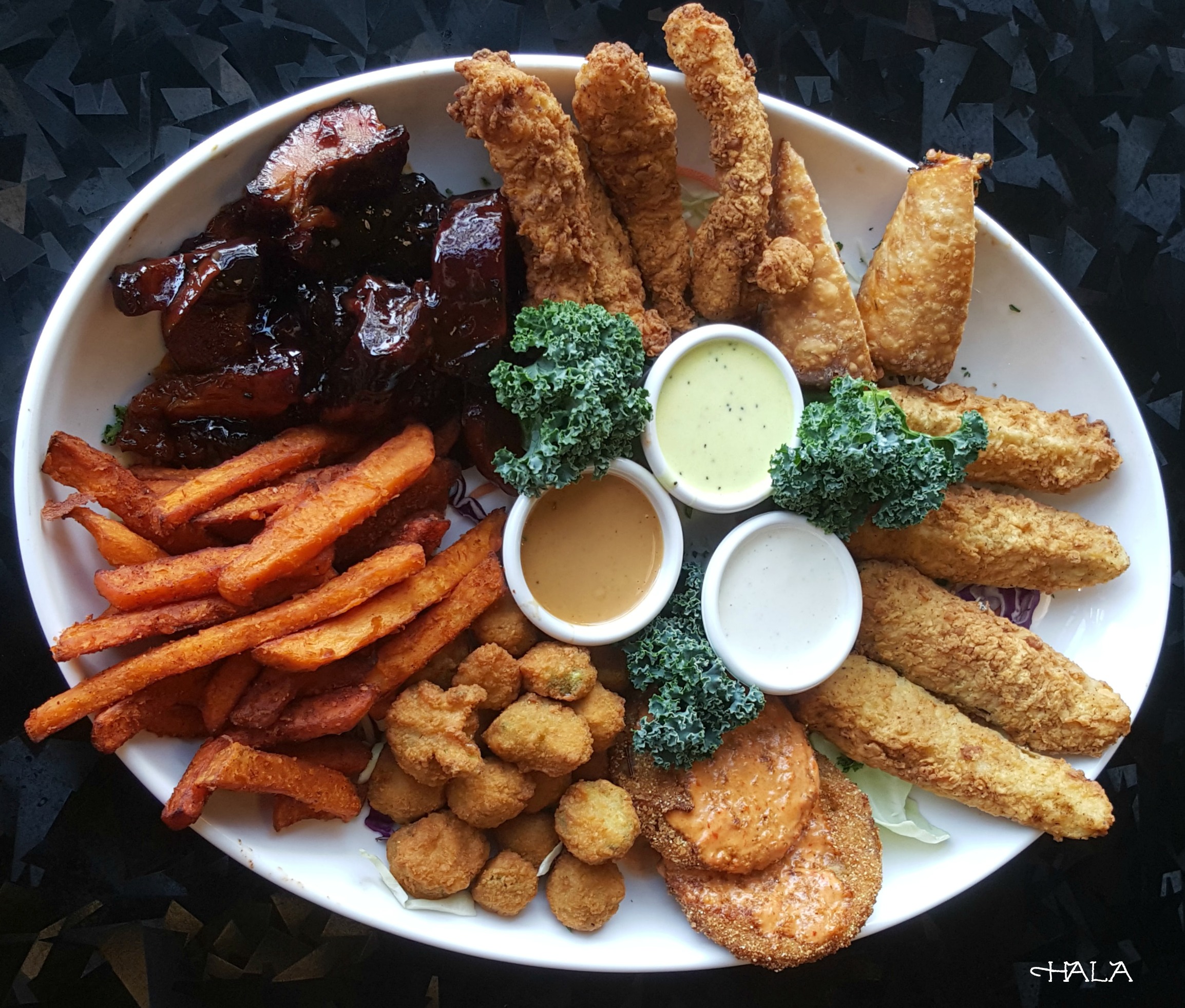 We needed something to go with our drinks and we could not decide what we should try first so we just went and got a little of everything with this one! The Lucille's Appetizer Platter is perfect for folks like us who can't decide! A huge platter of their most popular items: Pork rib tips, fried dill pickles, sweet potato fries, fried green tomatoes, Dixie egg rolls, fried okra, chicken strips and spicy hot links. This was the perfect choice for us. We got to try a little of everything and it was amazing! I loved the fried okra!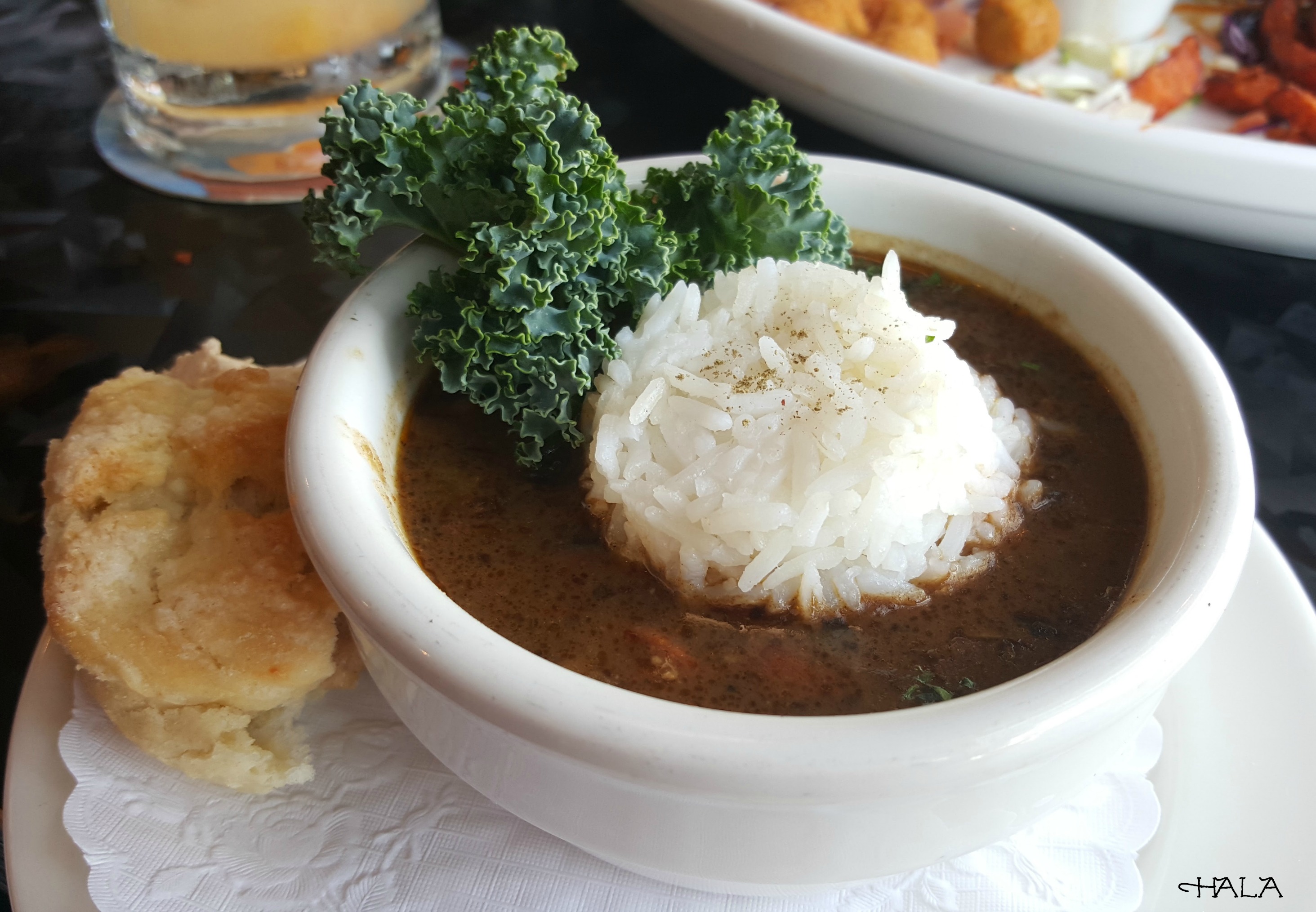 Next, we tried a little bit of the New Orleans Gumbo. It was pretty good and it's very filling!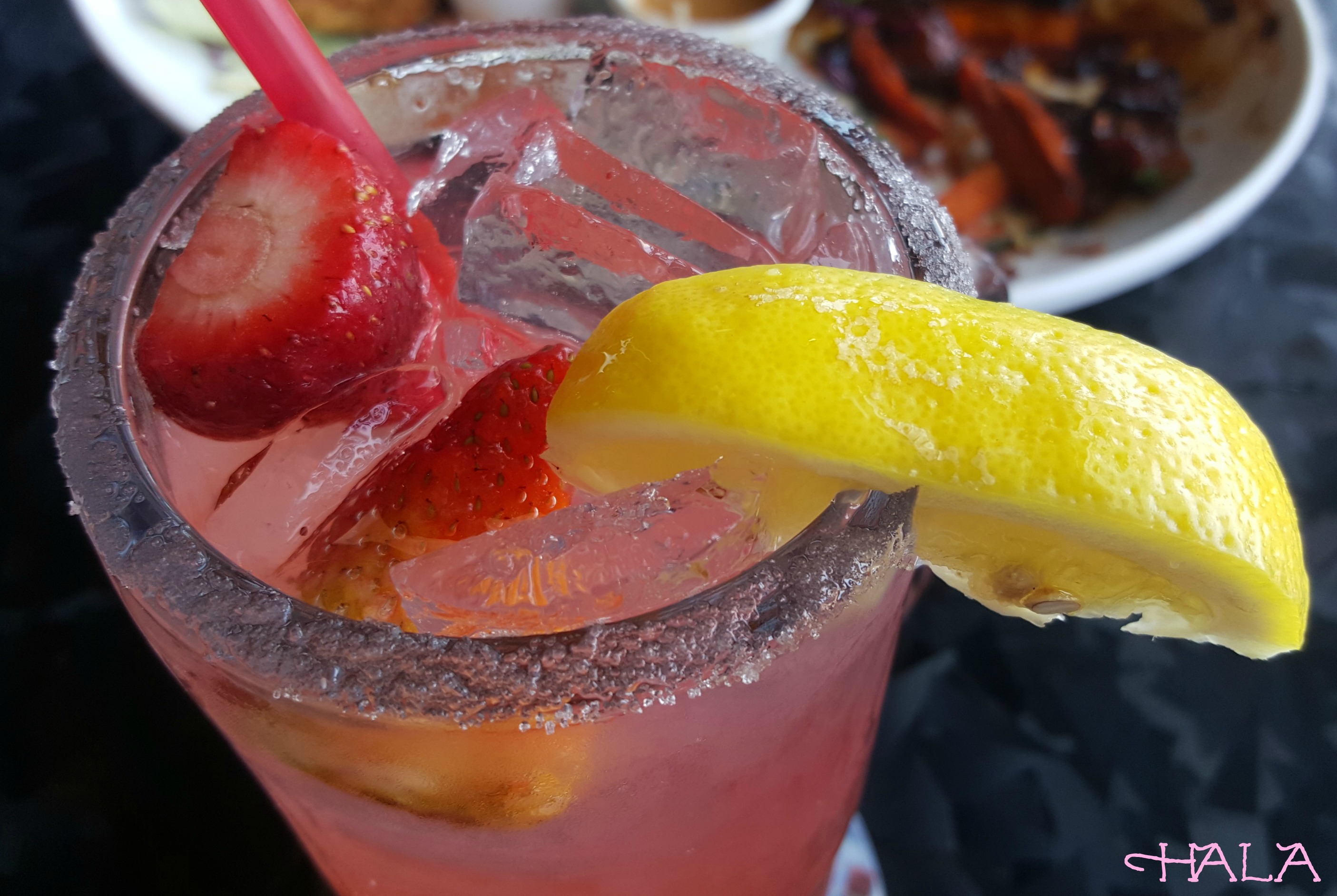 Before we got our meals, I ordered one more drink. The Back Porch Strawberry Lemonade: Skyy Infusions Wild Strawberry Vodka, Hiram Walker Triple Sec, Lucille's Fresh Strawberry Lemonade and a splash of soda. Served over ice in a 22 oz. mug.  This is a perfect Sunday afternoon drink to sip and savor.