Dreams Do Come True in McFarland, USA!
By Erin
It's not very often a movie comes out that is as inspiring, touching, real, filled with as much heart and is as heartwarming as this one is. Be prepared to go on a very real and heartfelt adventure with this special group of boys in the most inspiring sports drama about a Mexican-American cross-country team from rural California.
Based on a true story, Kevin Costner stars as the team's coach, Coach White, who's determination to guide a bunch of farm workers' kids into a team full of champions with big dreams and goals is evident from the start. Coach White isn't perfect by any means but his heart is in the right place and he is passionately devoted to his runners. A couple of weeks ago I had the great privilege to attend a press junket with some of the film's creators and actors to gain a little bit more insight into the film, its history, background and setting dreams and goals.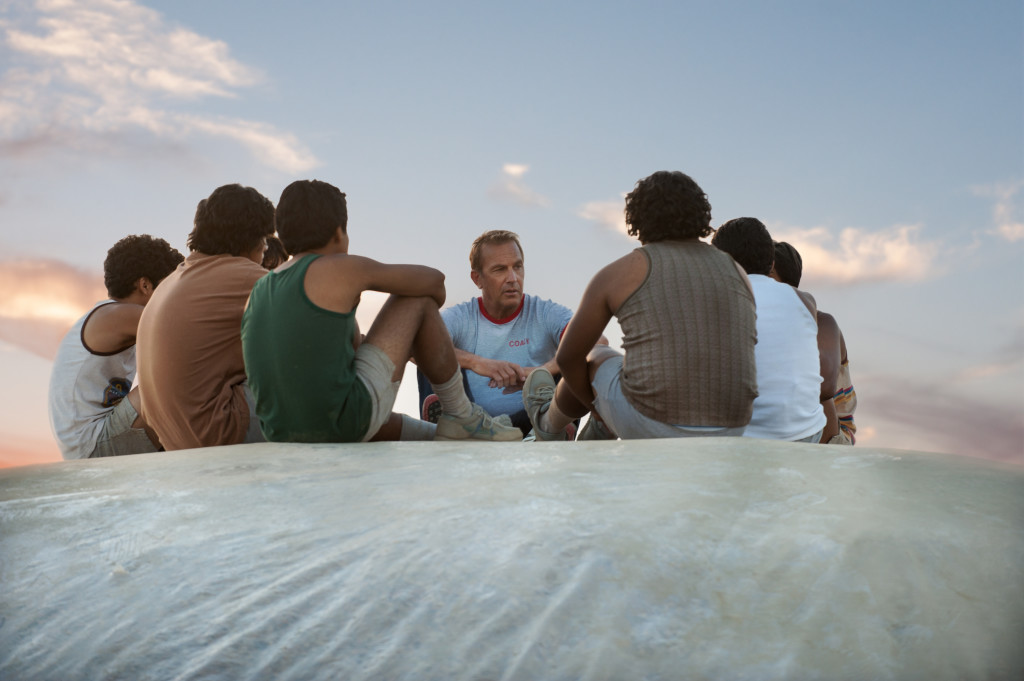 First off, there is a LOT of running in this movie. So, what kind of training did they have to go through to become cross country runners for the film? Carlos Pratts gave us a great description of what that was like.
Carlos Pratts:  I would say in the mornings, we went to Santa Clarita and I would run five or six miles with these guys, and I cried more than I cried when I saw Bambi. Then we would go to the studio and rehearse the film, and then after that I would make the fun drive in the Hyundai Elantra, which I'm very thankful for because my car was in a bad place; thank you, Disney and I would make the fun drive to Redondo Beach. In Redondo Beach, I would then go through a lot of pain from the great people at Brick Fitness – thank you, Brian Gwen –he would help with the strength, and then the nutrition and all that. So for about three months, I couldn't have a carb and I didn't wear a shirt in my apartment. So… I'm kidding about that part.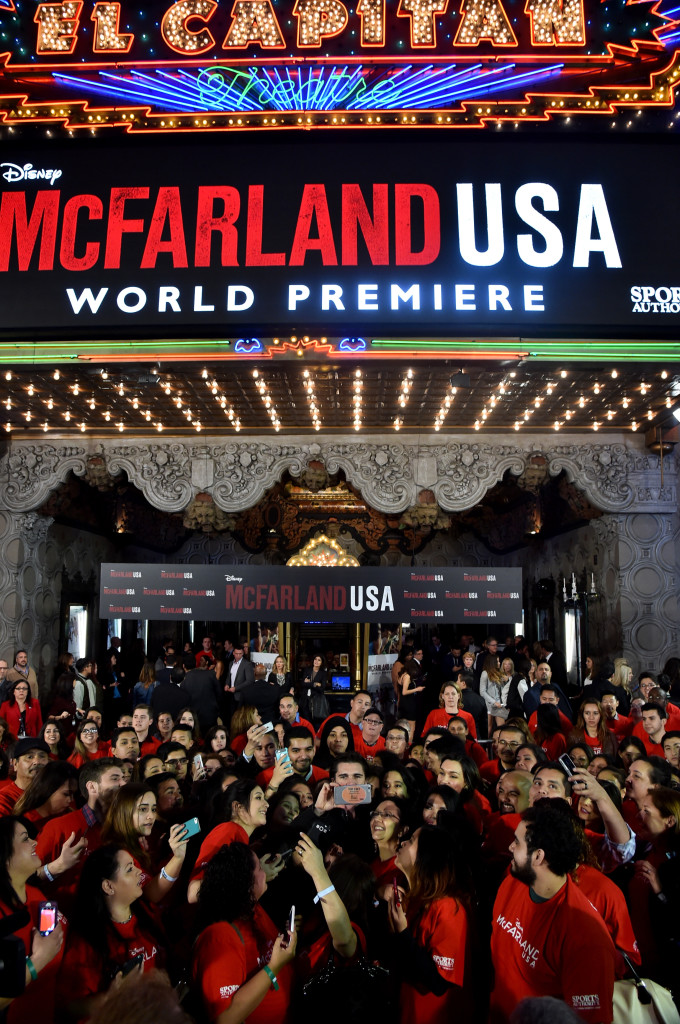 The World Premier of McFarland, USA