It's the Merriest Time of Year at Knott's Merry Farm!
By Erin
Disclosure: I will be attending a media event for Knott's Merry Farm with complementary passes. Special thanks to Gigasavy for contributing to this post. All thoughts and opinions remain my own, and as the picture below should show you, I'm a lifelong fan of Snoopy and Knott's! 😉
The Merriest Time of year is upon us and one of my favorite places to celebrate and get into the holiday spirit is at Knott's Merry Farm! I have always loved Snoopy and the gang for as long as I can remember. Here I am with my sister (I'm the one in the pink and purple on the right) as a child spending some time with the beloved Snoopy. There is something for everyone, young and old alike here at Knott's Merry Farm!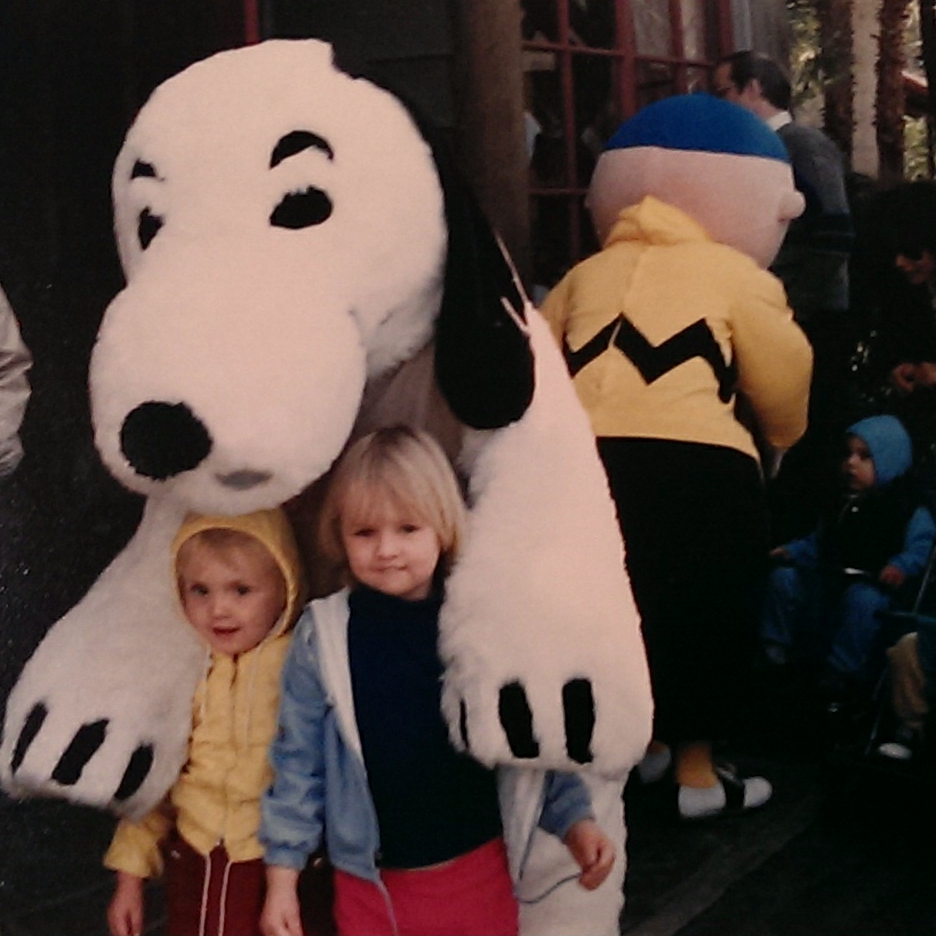 This year the festivities and fun begins on Thanksgiving Day, November 28th and will last through January 6th of the new year. Come join in the fun with your favorite pals Snoopy, Charlie Brown, and the rest of the Peanuts Characters as they done their Christmas best! Guests of all ages can enjoy the sites and smells of Knott's Merry Farm!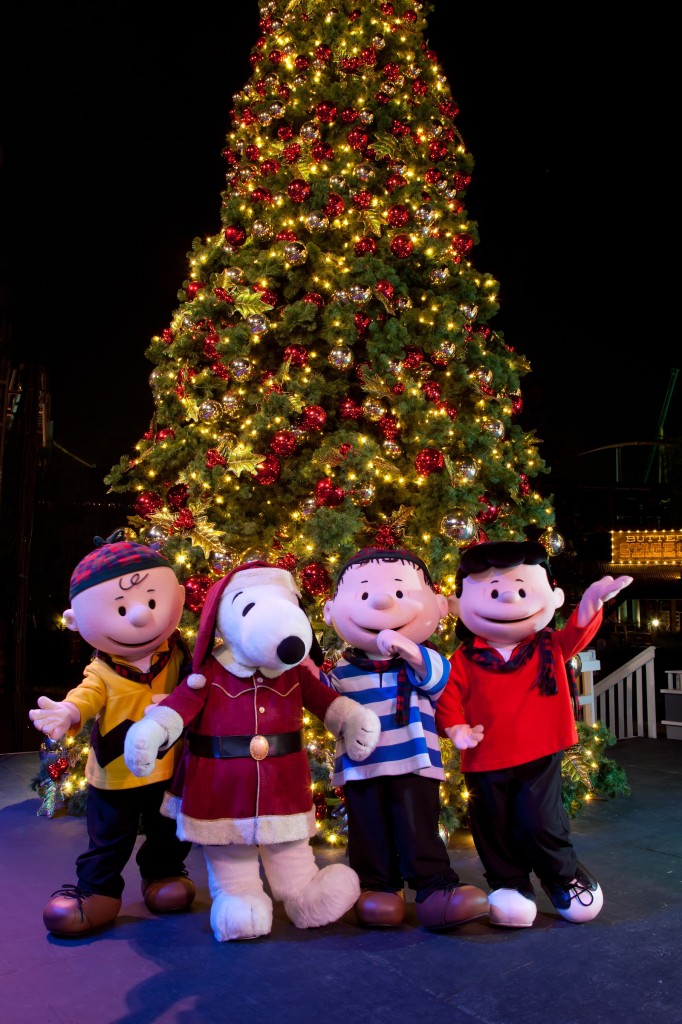 What are some ways to enjoy the Holiday Cheer at Knott's Merry Farm?
1. SANTA'S CHRISTMAS CABIN: You can have your pictures taken with Santa Snoopy. A delicious Santa's Sundae Bar is here where you can create a festive work of art that you can eat . For the adults there will also be wine and beer tasting.
2. IT'S CHRISTMAS SNOOPY! – A fun ice skating show to get you in the holiday spirit at the Charles M. Schulz Theatre.
3. CHRISTMAS ABOARD ENGINE 41 – Ride the Holiday decorated train.
4. CHRISTMAS CRAFTS FAIR– Located in Ghost Town. Find the perfect crafty holiday gifts for your loved ones, or maybe for yourself! =)
5. SNOOPY'S TREE LIGHTING- at Calico Square