Salt Creek Grille
By Erin
Salt Creek Grille has some amazing eats and drinks. You will want to make this place a regular or make it a special trip anytime you are in the Southern California area!
About Salt Creek Grille
Tim McCune and his original business partner, Pete Truxaw, dreamed of creating a neighborhood restaurant tailored to their community. They envisioned an upscale yet casual American-themed grille, where friends and family would come to relax and savor a unique dining experience. It was from that dream that Salt Creek Grille was born. I think it's safe to say this is a success as both the outside patio and indoors were packed upon arrival with folks both relaxing and enjoying a nice meal, on a Wednesday evening.
Salt Creek Grille grills their meats over hot, mesquite embers. With a dedication to sourcing responsibly, their food is crafted with the freshest meats, poultry, fish, and produce available. The menu is paired with unique wines from boutique vineyards and well-known cellars, catering to both the connoisseur and causal taster.
The menu is only one part of the dining experience. Creating a nurturing culture among the staff that emphasizes sincere and attentive hospitality is of the utmost importance and is very noticeable the second you walk through the door. The atmosphere is warm and comfortable to make dining a relaxing and memorable experience for everyone. Take a look!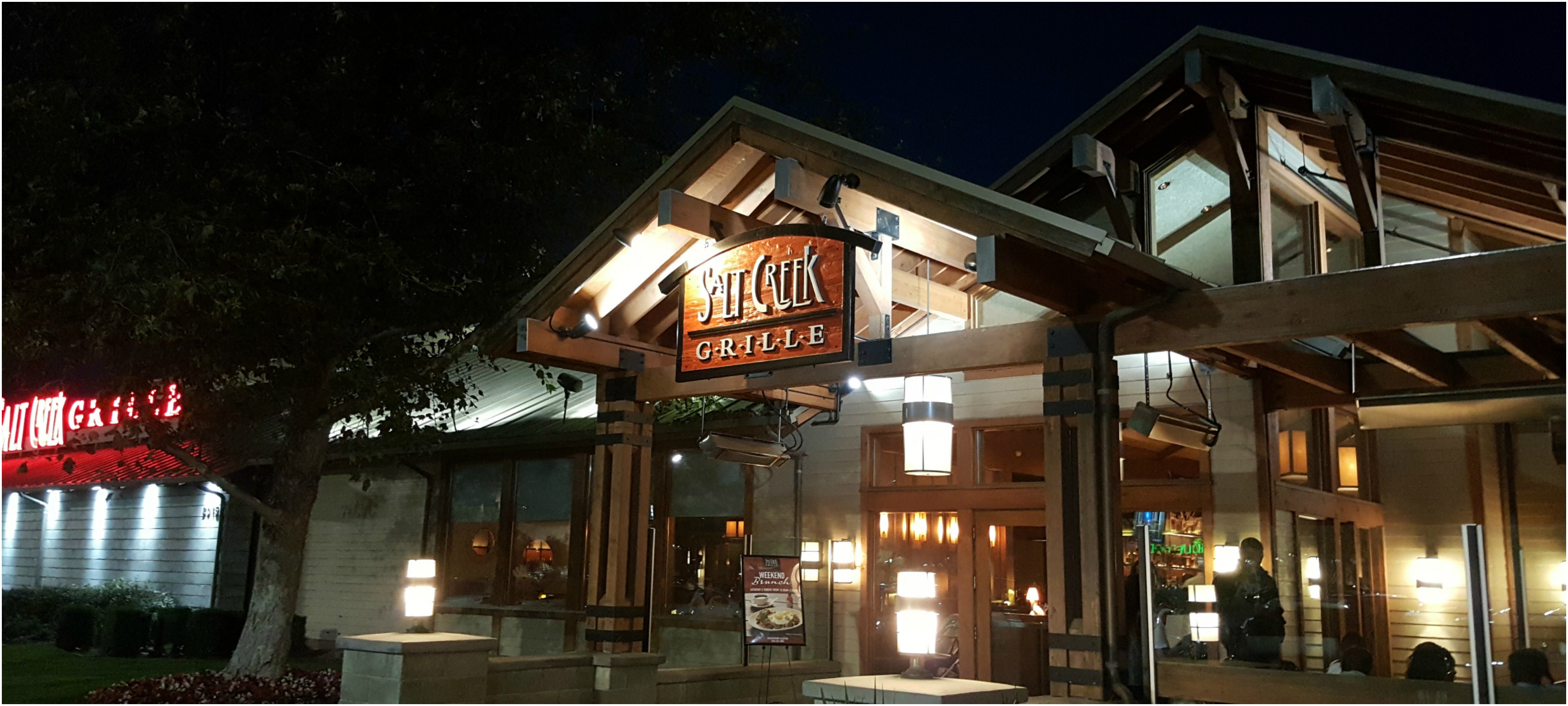 The entrance to Salt Creek Grille.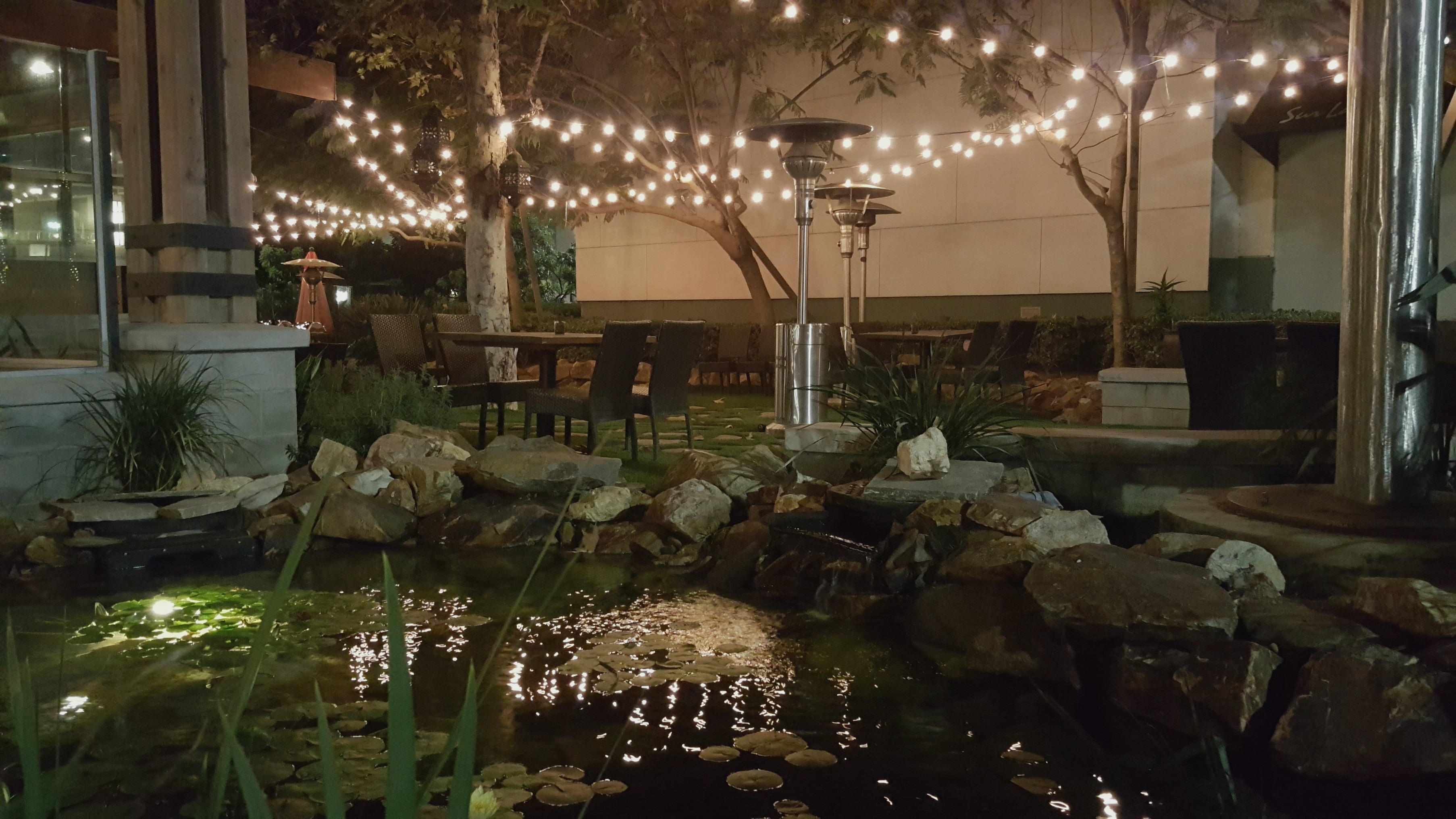 The beautiful and inviting patio. I chose to wait until we were leaving to grab this shot, it was THAT busy before!
The cozy and warm fire pit where you can hang out while you wait for your table.
This intimate organization of restaurants is located on the two coasts: Rumson and Princeton in New Jersey, and Valencia, El Segundo, and Dana Point in California.
So come experience the Salt Creek Grille way with me!
First we started out with some drinks of course!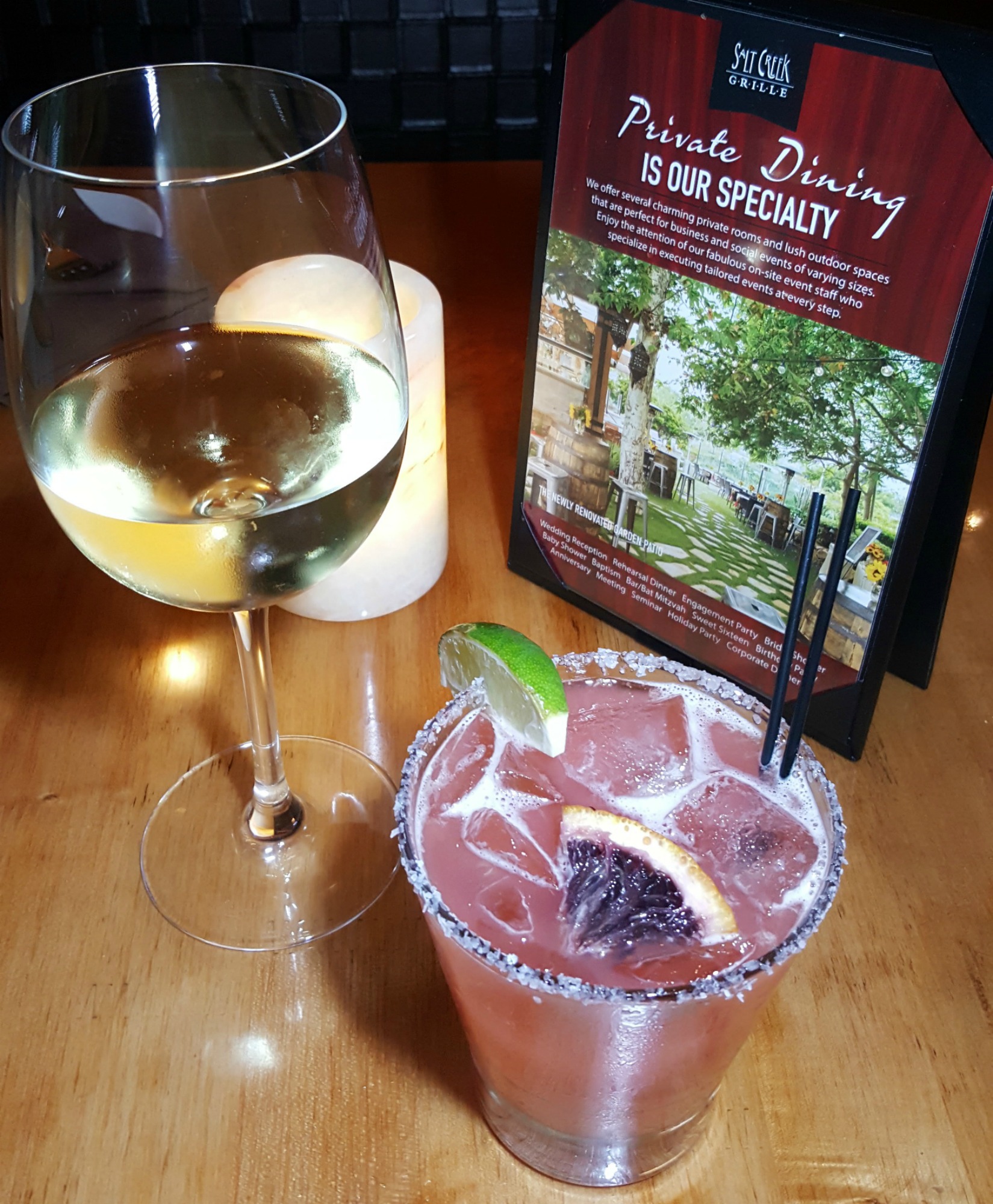 I love blood oranges, so I just had to try the Blood Orange Margarita. It was divine. We were here on Wine Wednesday where you can get wine for 1/2 off, so my friend ordered some wine.
Next up we tried a couple of the appetizers. Boy were we in for a real treat!
Ahi Tuna Stack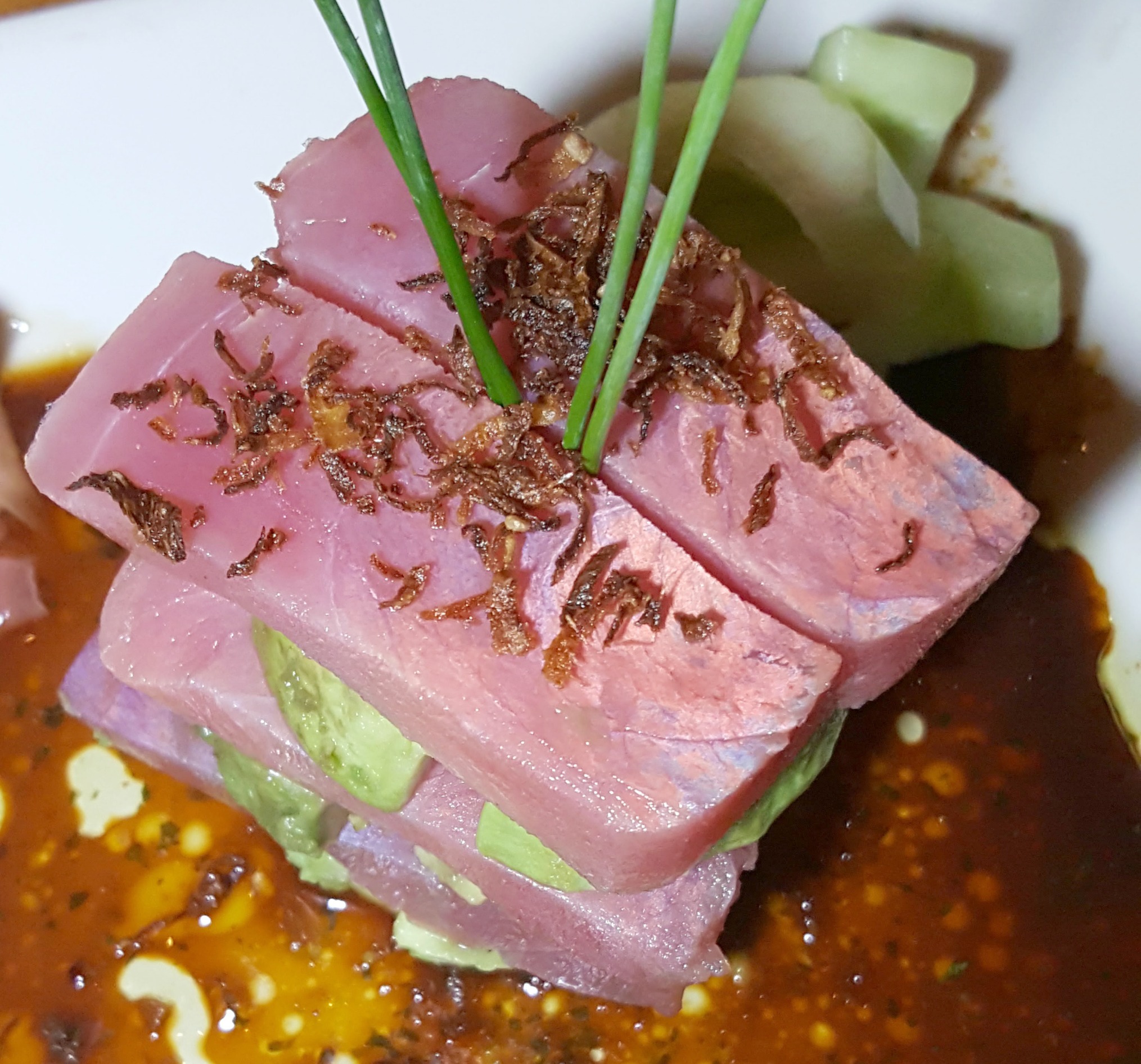 Served up Sashimi Style with avocado, cucumber, wasabi, and ginger soy. So yummy!
Risotto & Goat Cheese "Beignets"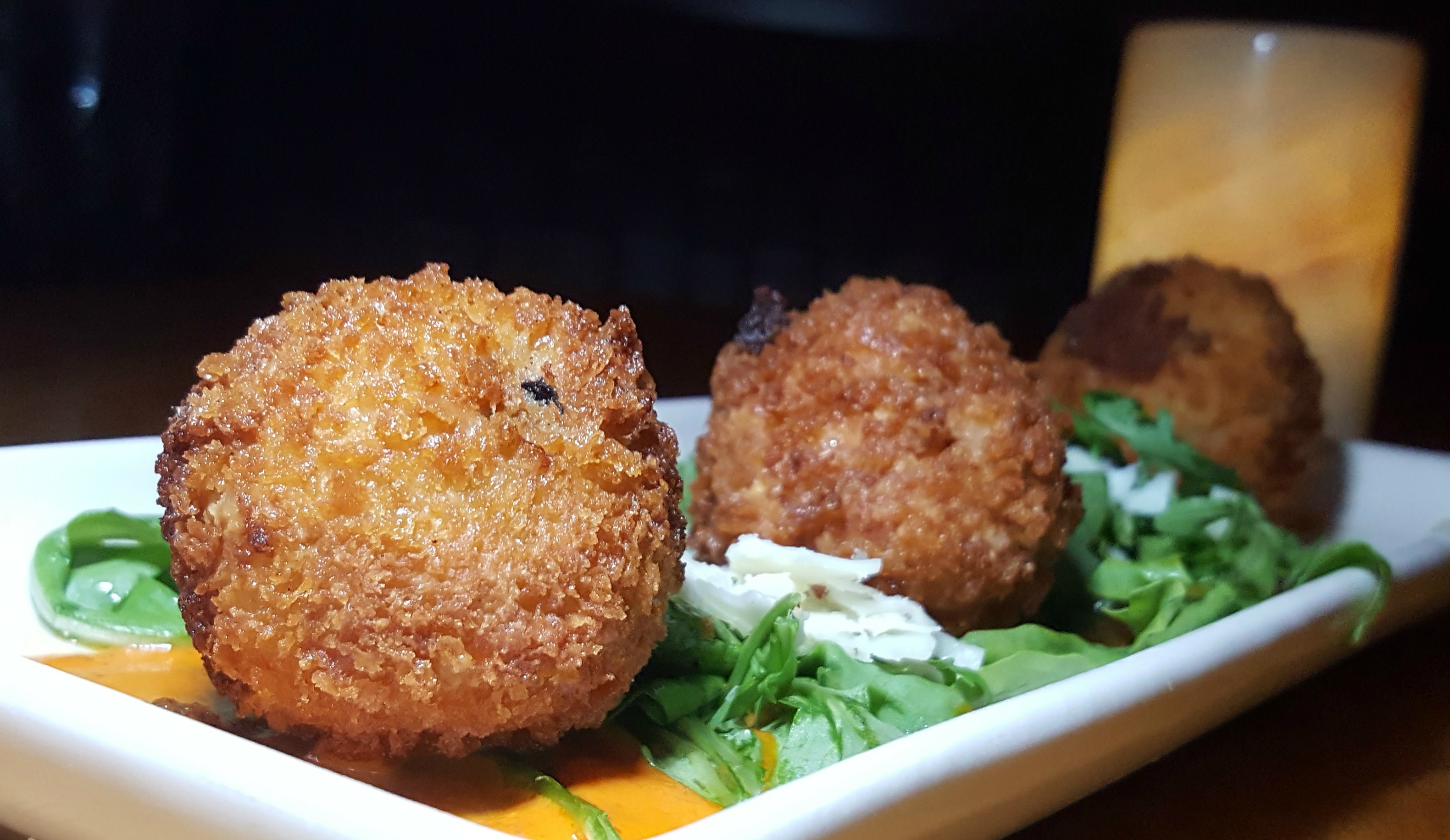 Next, we tried one that came highly recommended to us, so we HAD to try it. Arborio Rice, Black Truffles, Asiago, Goat Cheese, Roasted Tomato & Red Bell Pepper Sauce. Let's just say this didn't last very long… so yes it is good. These are amazing!
Then we tried one of the side salads.