Would You Like That Burrito'd at Farrell's!
By Erin
Farrell's Restaurant and Ice Cream Parlours is celebrating Cinco De Mayo with the world's first (as far as we know) "Would You Like That Burrito'd?" event. From May 1 through May 15 you can get almost anything on the Farrell's menu, burrito'd. When we were invited to come in and try this concept out I was curious to see how this all worked and  was wondering what would be fun to try to get 'burrito'd.' The process of burrito'ing something is to take an item and wrap it in a large tortilla. The concept is pretty simple, but the results are lots of fun and, with most food items, surprisingly delicious!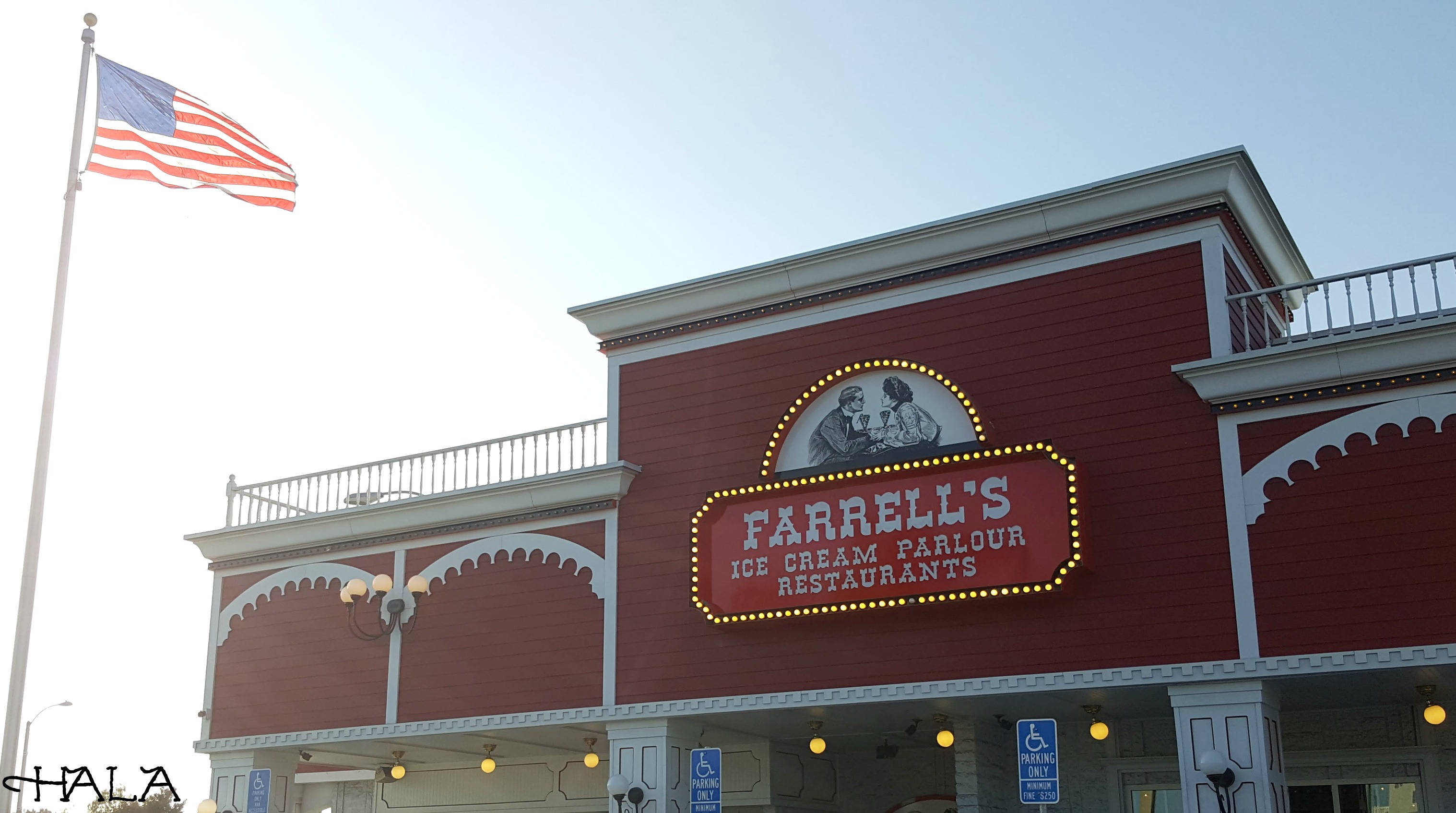 We made our way on over to the Buena Park location to give the burrito'd thing a try. My birthday was in a few days, so we had an early celebration of that too. Why not right? As "Farrell's is always about celebrating with family and friends, being unique, pushing the envelope, and having fun! So, for Cinco De Mayo we wanted to give people an alternative to the traditional trip to the local cantina for a margarita and chips." Said Michael Fleming, Farrell's CEO. Fleming continued, "When the idea first came up we all thought it was really funny, but after tasting some of our burrito'd items, they are really, really yummy! A few of my favorites were the Burrito'd BBQ Bacon Cheeseburger, Chili Cheese Fries, and Gastro sandwich. We hope our guests have as much fun with this promotion as we did when creating the different burrito'd items."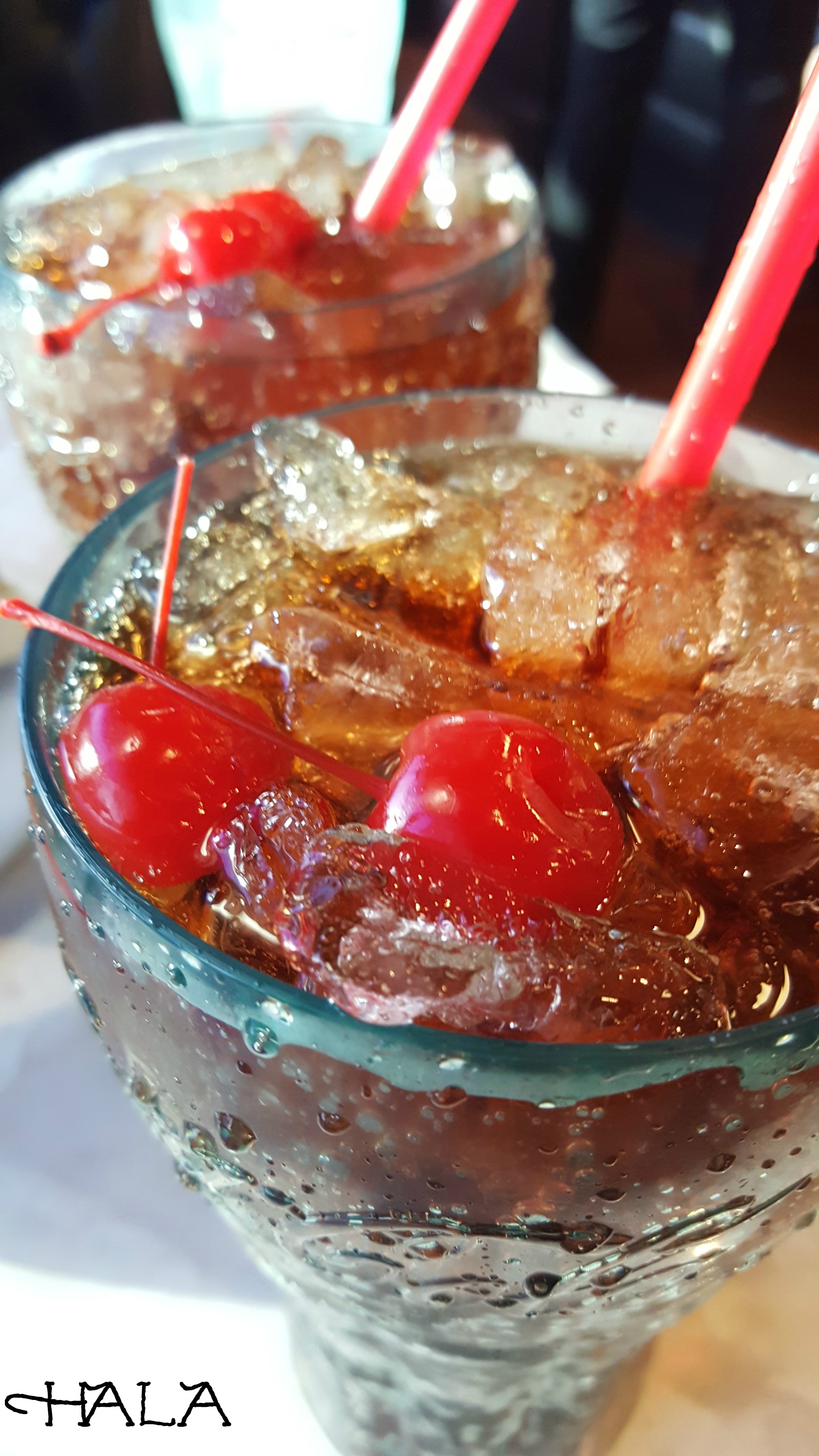 We needed something to wash down all the yummy 'burrito'd' items and you can't go wrong with a cherry coke! So what did we get burrito'd?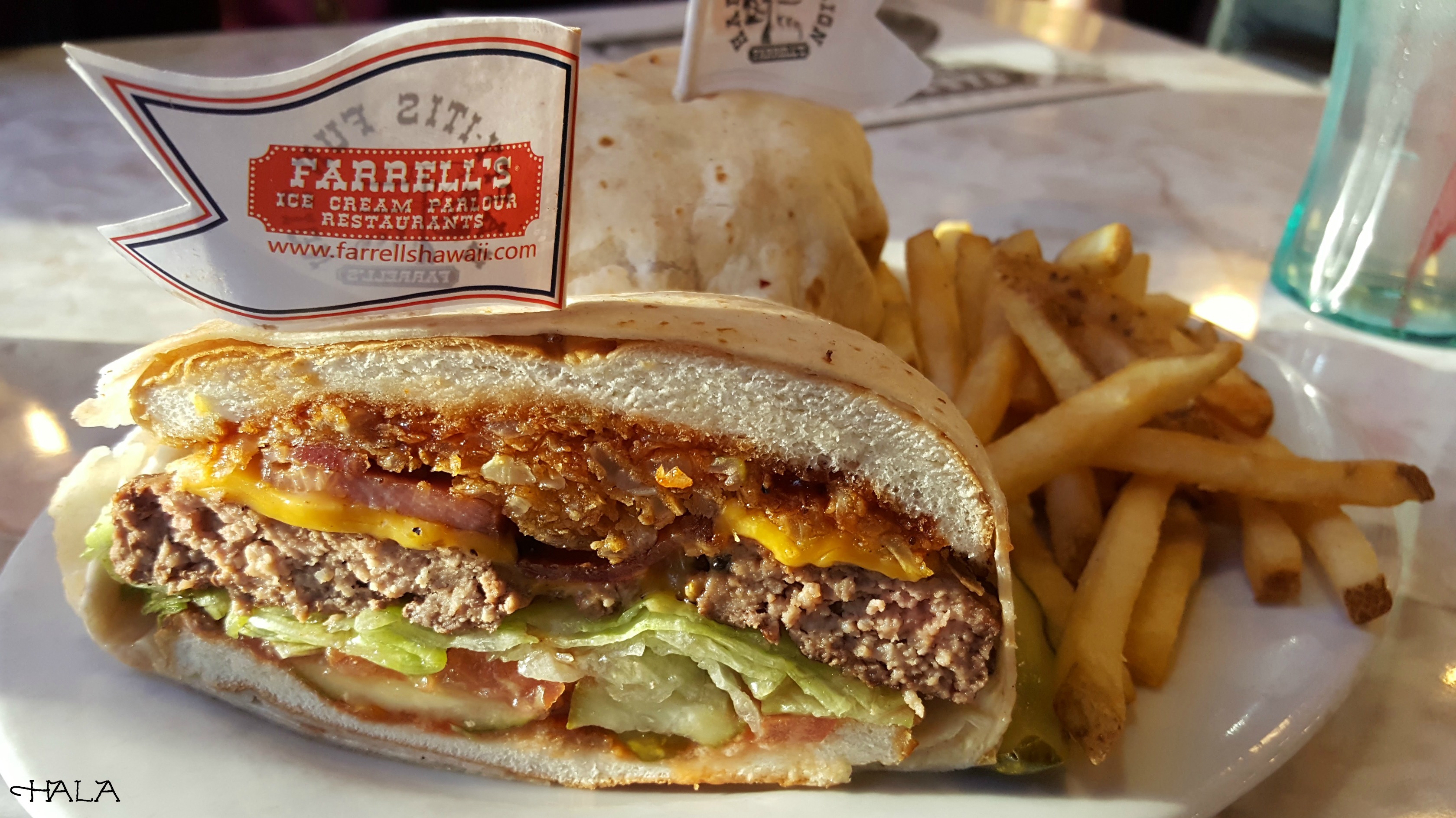 The first thing that we got burrito'd was the BBQ Bacon Cheeseburger.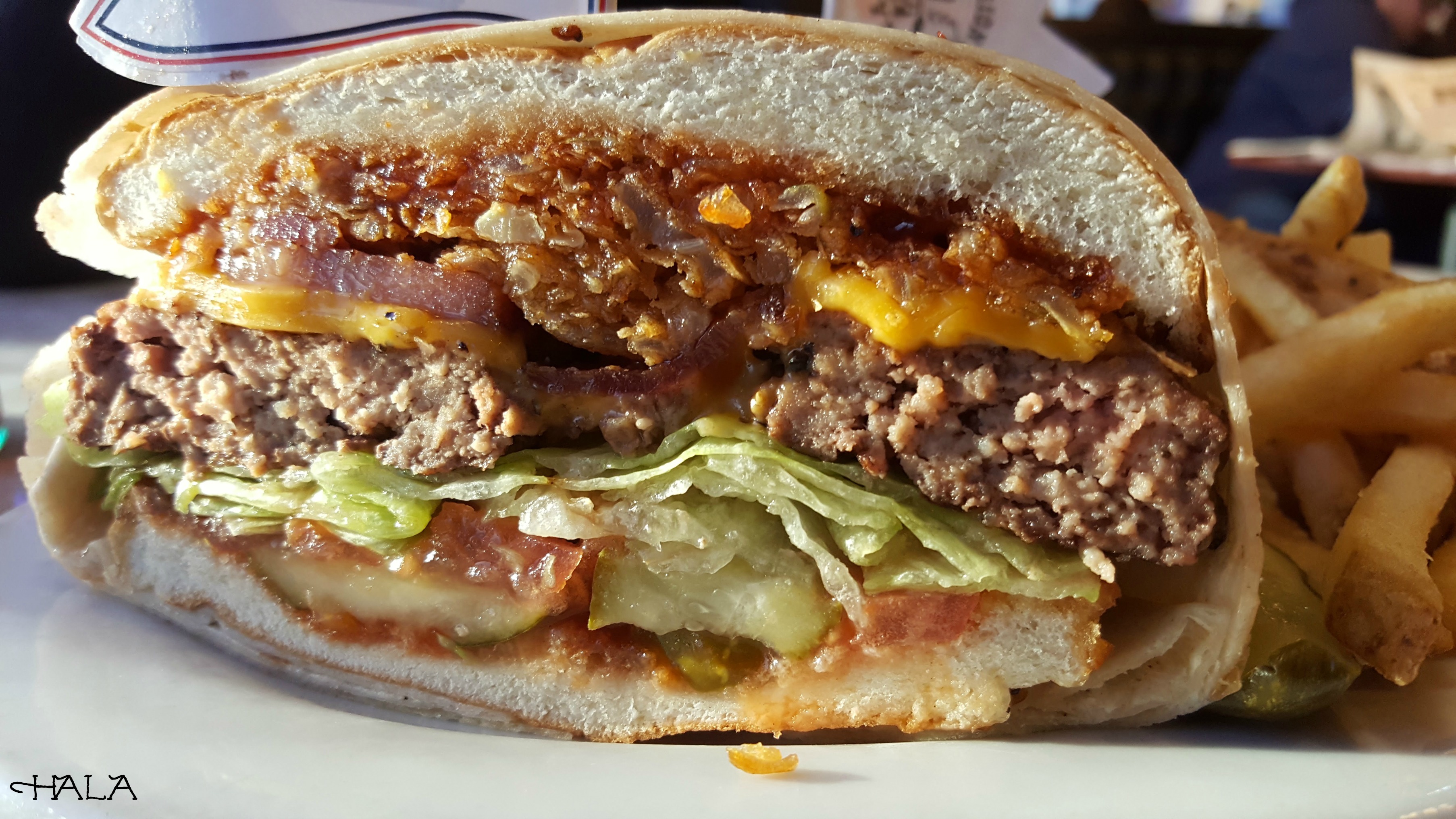 This was really good as a "burrito." A 1/2 pound burger smothered with plum BBQ sauce, topped with melty cheese, onion strings, fresh produce and hardwood smoked bacon. Wrapped up in a tortilla to make it 'burrito'd.' This is a great savory option to have as a burrito.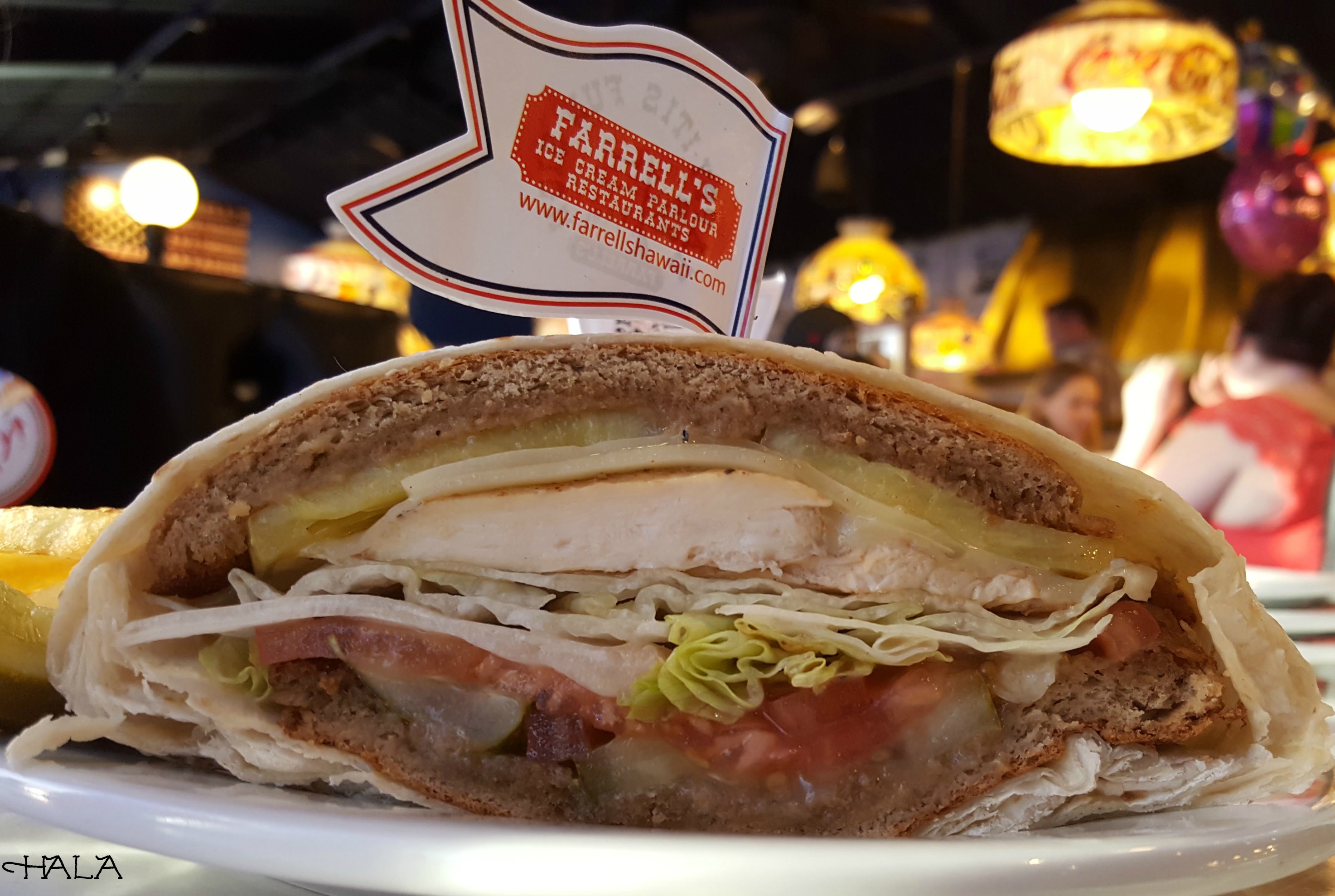 If you want a little sweeter option to get burrito'd, then you might want to try the Hula Girl as a burrito! A juicy grilled chicken breast with sweet, fresh grilled Dole pineapple, tangy sesame ginger dressing, swiss cheese, and produce on a whole wheat bun. I very much enjoyed this one!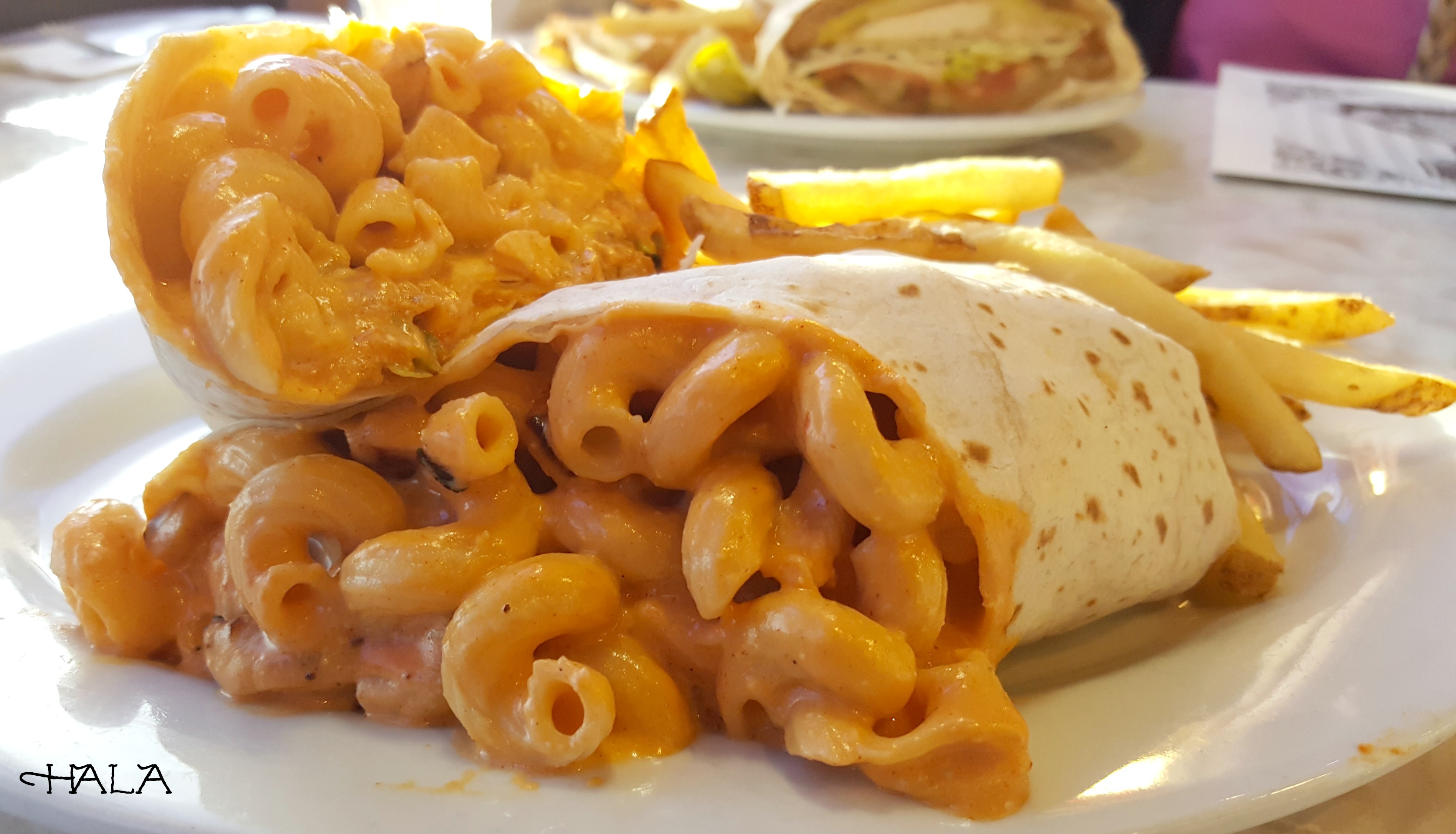 If you really want to have something fun, then get this one burrito'd! The Buffalo Mac; Cavatappi pasta and tender grilled chicken mixed in spicy buffalo cheese sauce and covered with melted bleu cheese. Baked in the oven then topped with more buffalo sauce, their famous onion strings, ranch dressing, and green onions. You also get a side salad with this one. This one does have a bit of a kick to it, so if you like some spice, you will love this. 🙂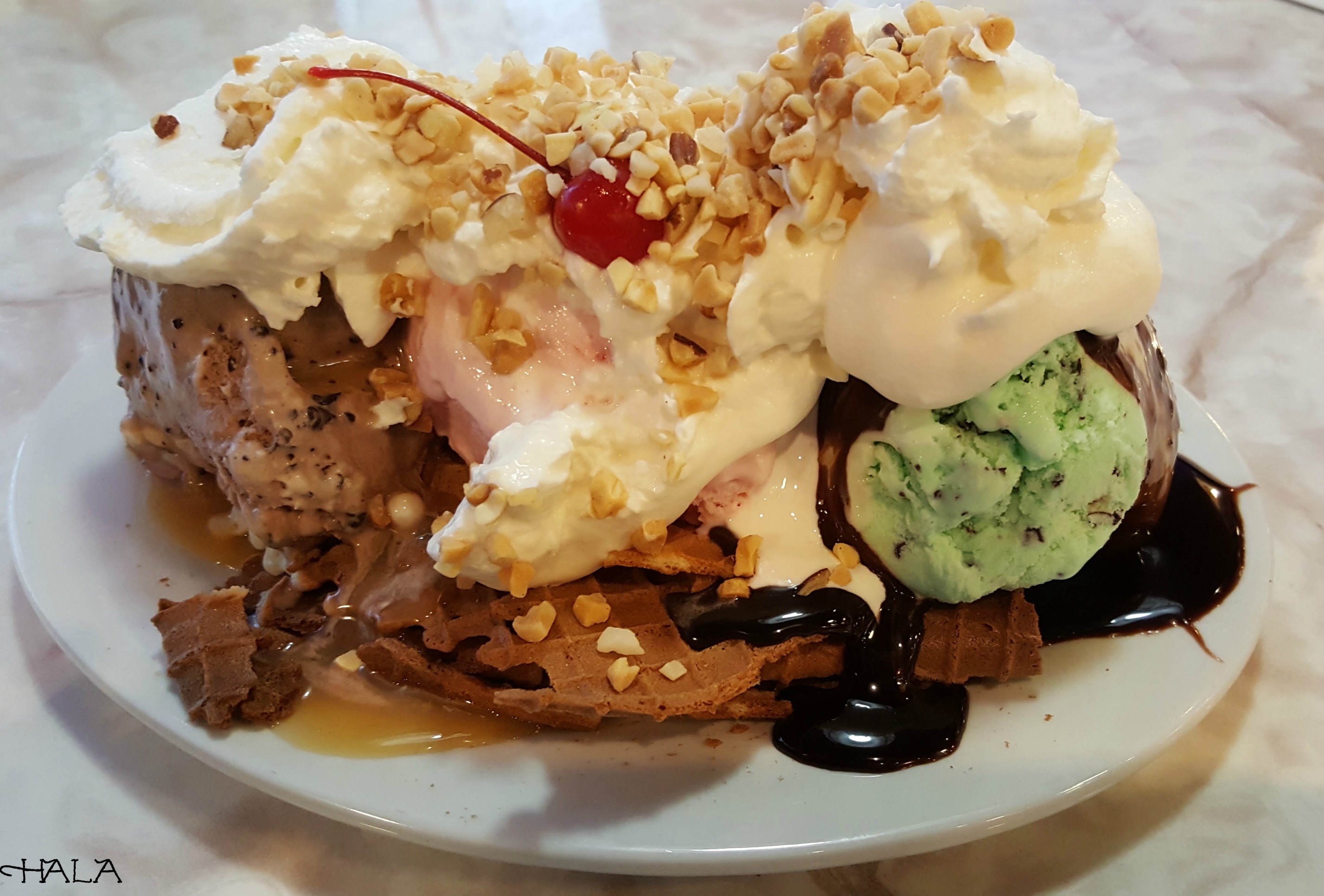 What would a fiesta be without some nachos (and dessert)? To end our special adventure we had some delicious Ice Cream Nachos! Crispy tortilla chips (waffle cone pieces) for dipping into the mint chip, chocolate malted crunch and animal cookie ice cream. All topped off with hot fudge, caramel, marshmallow fluff, whipped cream, mixed nuts, and a cherry. Ole!
Even through Farrell's will provide guests with a handout that explains the promotion and makes recommendations of food items to burrito, they say they will burrito just about anything on their menu. Some items they recommend not burrito'ing include fried pickle appetizers, pizzas, or any soup (for obvious reasons). They do recommend burrito'ing any of their burgers or salads and many of their sandwiches and appetizers. Farrell's locations participating in this promotion include Brea, Buena Park, Rancho Cucamonga, Riverside, and Sacramento. For specific store address, hours, or to make an on-line reservation visit FarrellsUSA.com.
What would you get Burrito'd? 🙂