Come & Get it at the Orange County Fair!
By Erin
*Disclosure: I was given media passes to come and enjoy the fair for purposes of this post. All thoughts and opinions remain my own. I have been a huge fan of this fair all my life, growing up here in Southern California! *
It's that time again! The OC Fair is back in it's full glory for another fun filled summer month of food, fun, entertainment, exhibits, rides, animals and more now through August 11th, 2013. Orange County is ringing the dinner bell and inviting fairgoers from all around to "Come & Get It."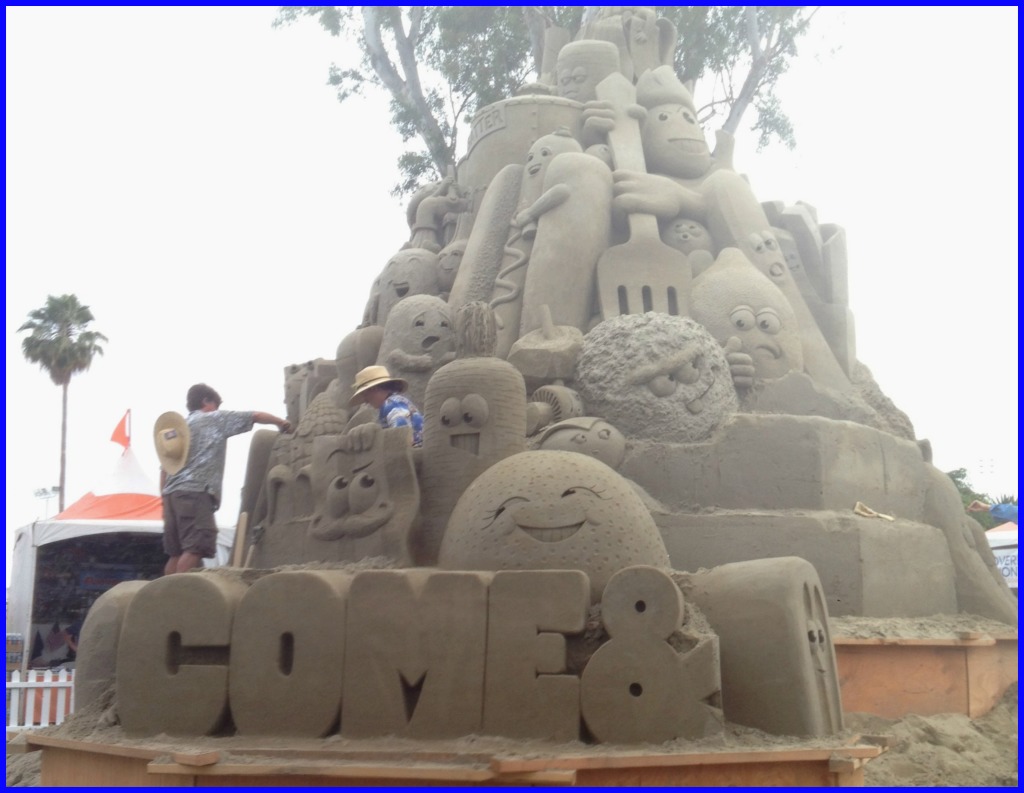 Sand sculptor in the making with the "Come and Get It!" slogan for this years fair.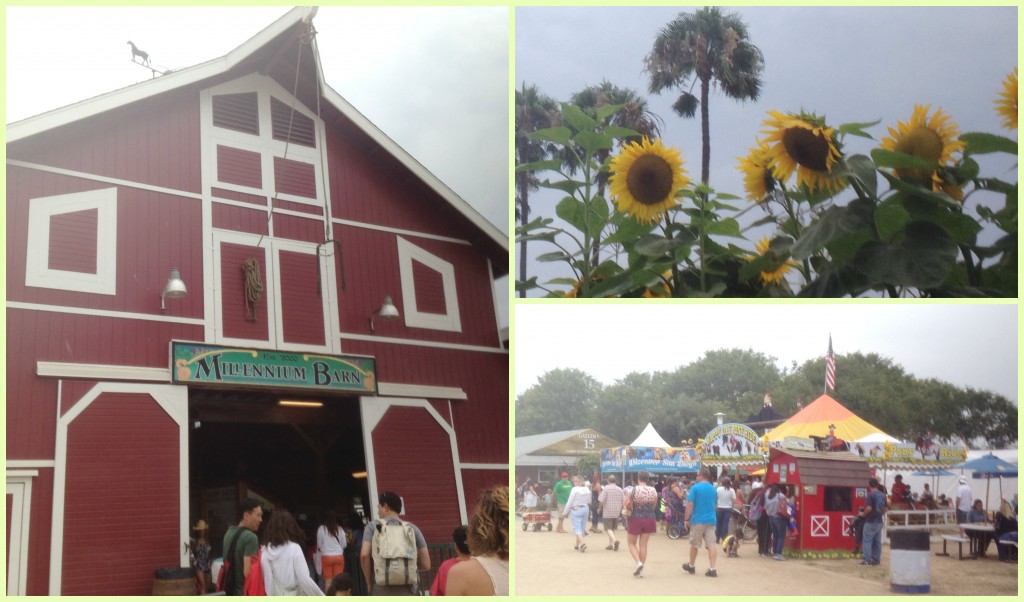 This favorite tradition of many folks in Southern California, including myself are sure to enjoy this theme of "Come & Get It." You will be able to get your  fill of giant turkey legs, fried foods from Chicken Charlies, Texas sized donuts that are maple glazed with bacon on top, funnel cakes, roasted corn, cotton candy, ice cream and tons of other tasty options on a stick, from the BBQ or deep-fried favorites. Take a look at some of the delectable offerings here! 🙂 YUM!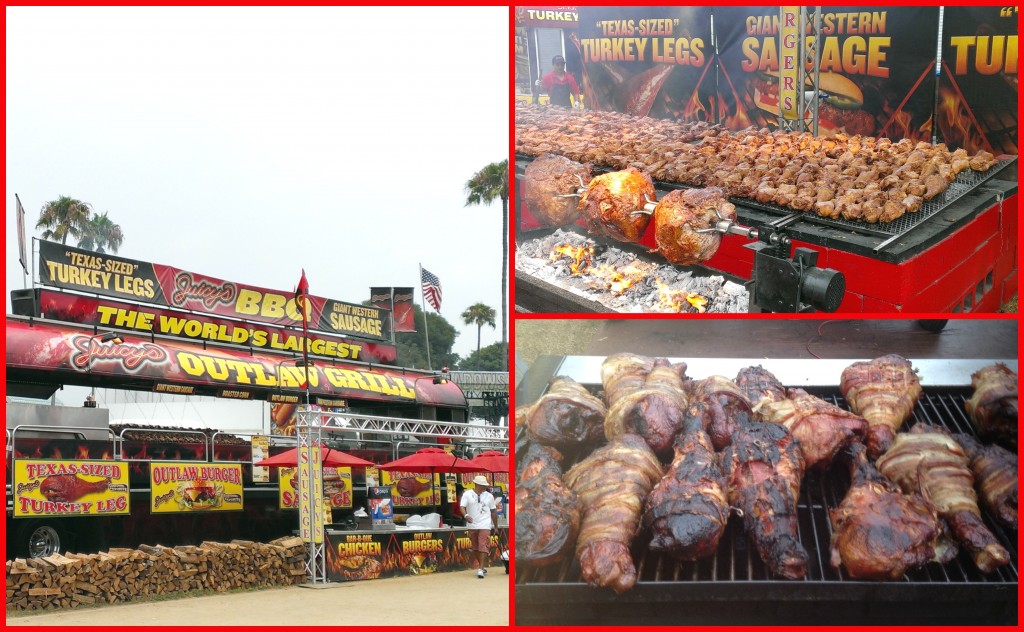 A fair favorite, you have to have a turkey leg while at the fair! Especially when it is covered with bacon! Oh my, so GOOD!