Good Times at Tempo Urban Kitchen
By Erin
Tempo Urban Kitchen in Brea, California is marching to its own culinary beat and creating some amazing dishes that are not to be missed. I knew right from the start that we were in for a fun evening the second we walked through the door (you'll see what I mean once you see the pictures below..) I was invited to attend a media tasting last week here to check out not only the amazing eats, but also the very eclectic atmosphere, some behind the scenes action in the kitchen and meet not only one out of this world chef, but 3! All of the invited guests were treated to 3 outstanding local OC chefs who each prepared a special dish for our dining extravaganza. Check out what these talented chefs are cooking up here at Tempo Urban Kitchen! You are in for a very enjoyable dining experience here.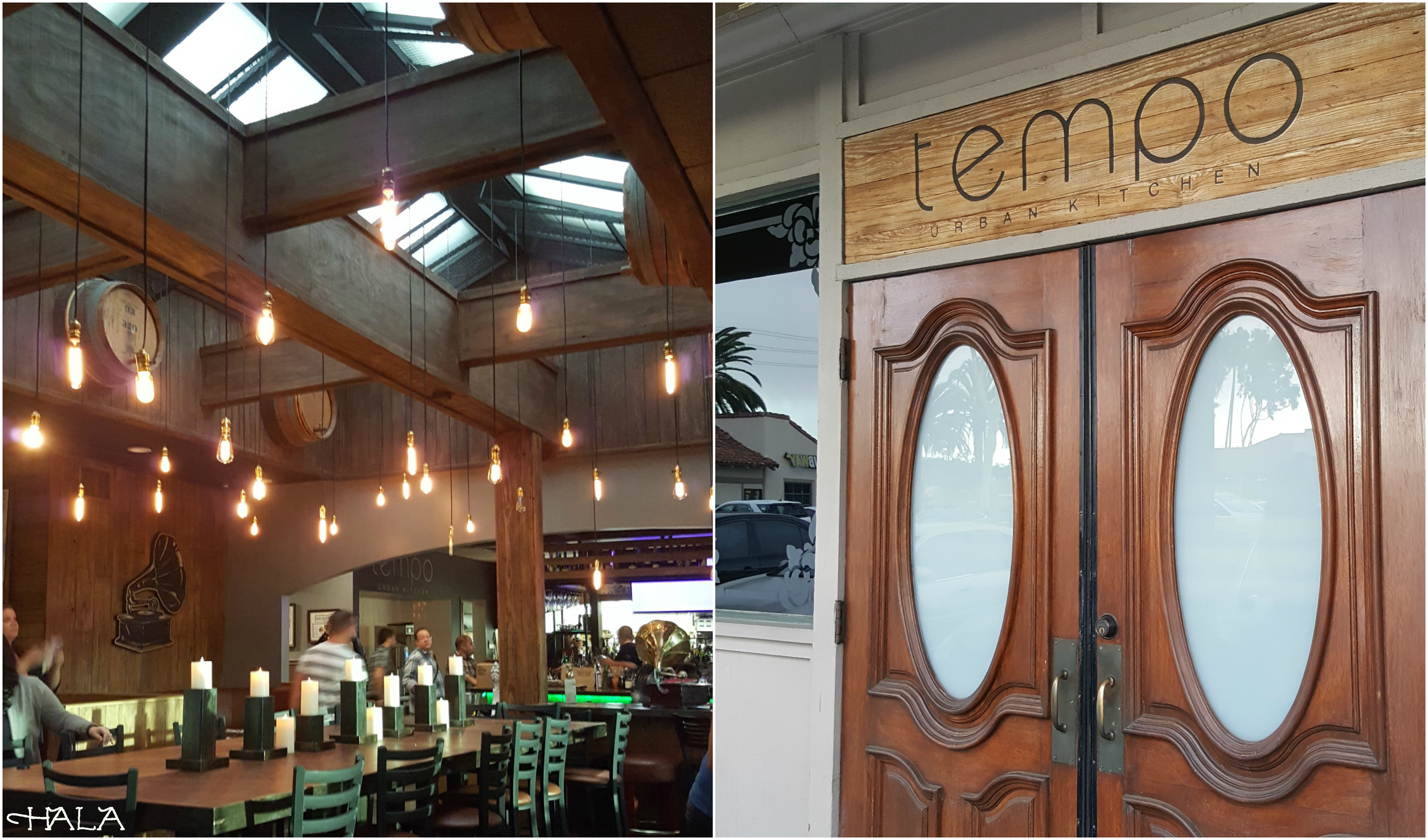 The ambiance of this dining haven is very friendly, welcoming , urban, chic and very eclectic, with lots of colorful contemporary artwork on the walls, that I noticed were also for sell. I think it's pretty safe to say we were all super excited to see this new bar and eatery from owner, Jorge Cueva and to finally get to taste the Latin American offerings that we have all been seeing pictures of leading up to this night. It was awesome to be back to taste some of Chef Chris Tzorin's crazy delicious creations as well since late last year we were all treated to an amazing dinner by Chef Chris Tzorin. Chris has been on several Food Network shows and is one amazingly talented and inspirational guy. He never gives up and keeps going for his dreams.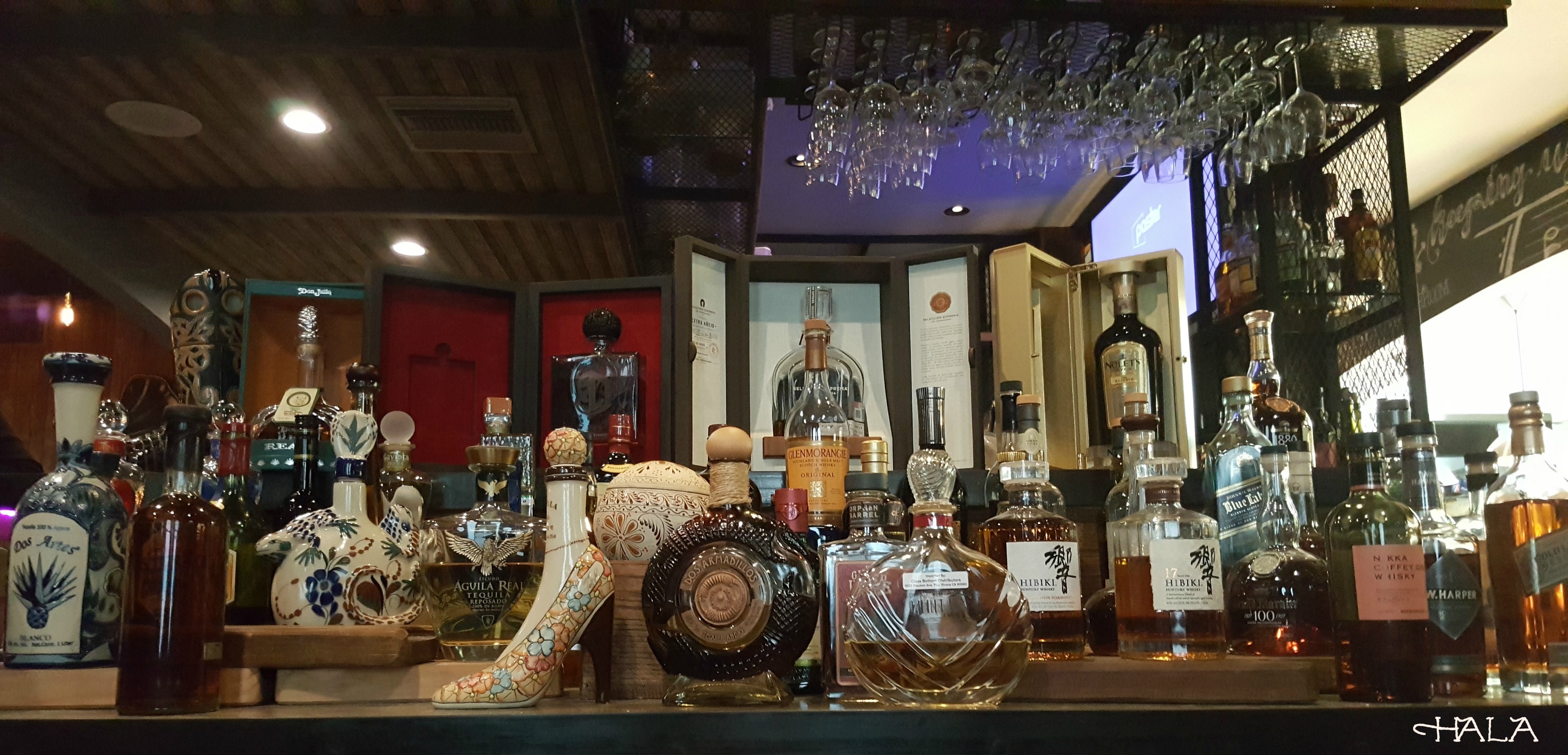 Ok, so NOW you see why I said earlier this is such a super fun place? THIS is what you see the second you step into the door! The bar greets you full on with this beautiful setup! They have a very nice selection of tequilas and spirits offered. 🙂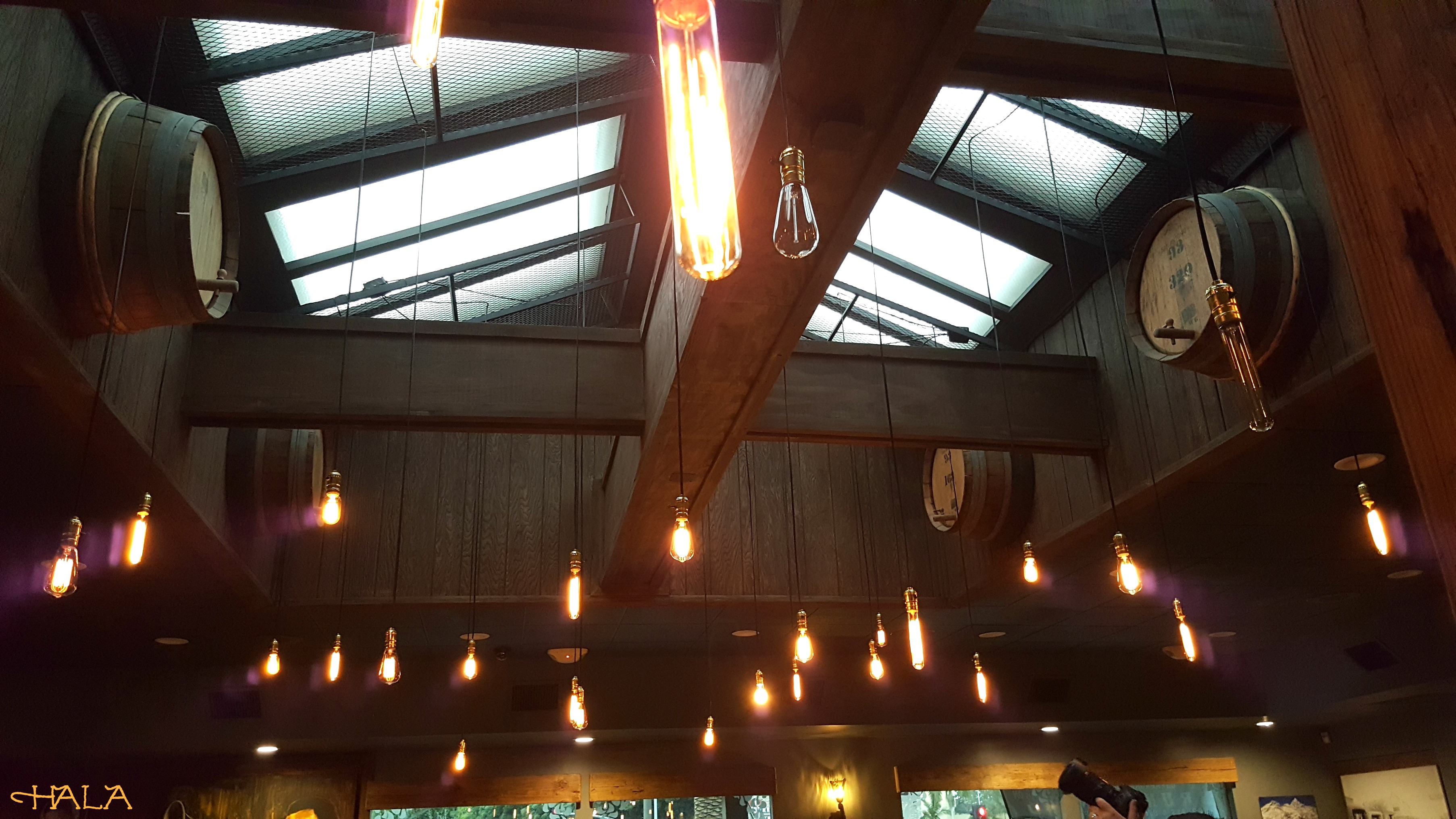 Make sure you look up when you walk in as well. I love all the natural light and the other creative lighting hanging throughout the dining area.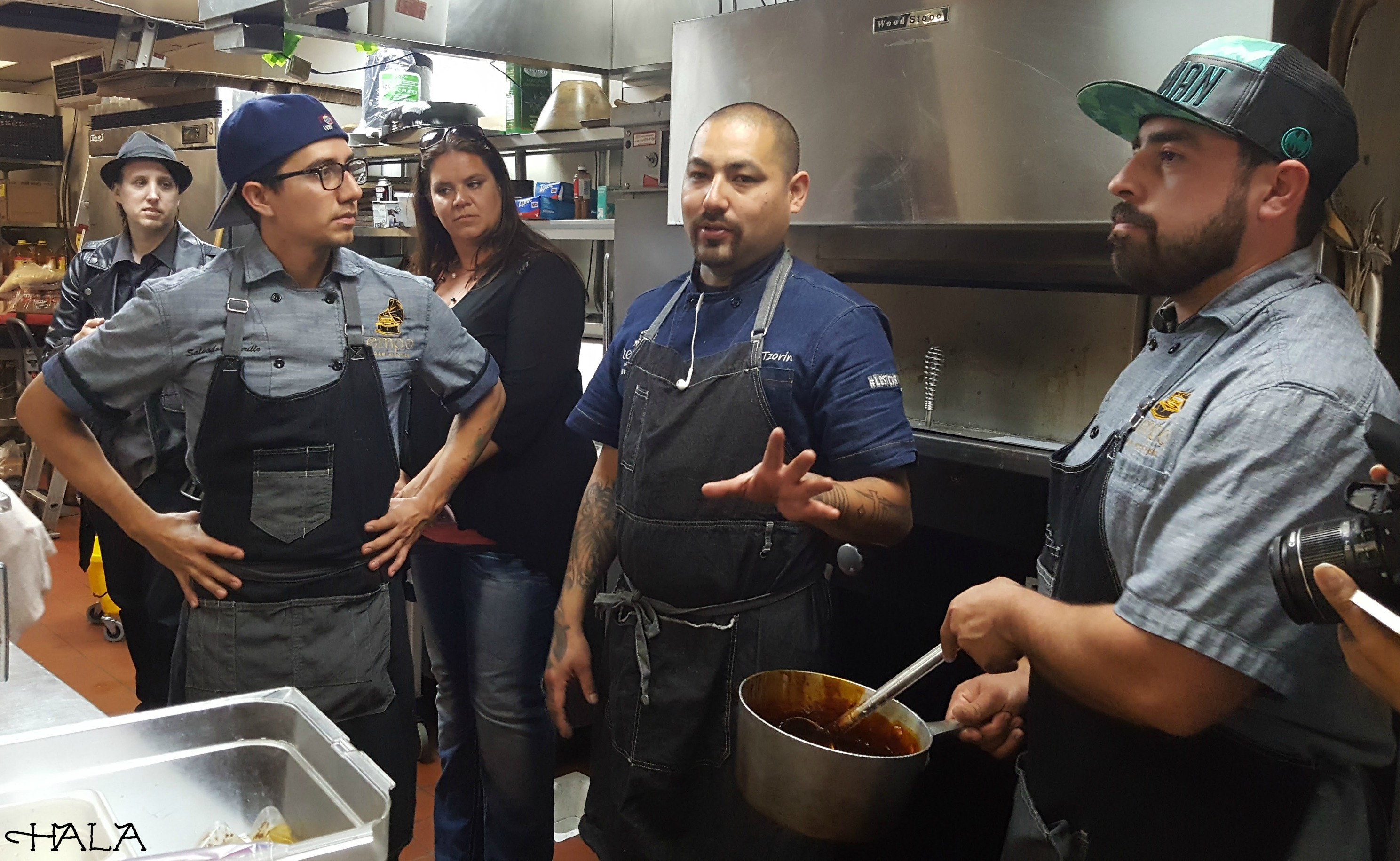 Chef Chris Tzorin had us start off the evening with a tour through the kitchen and to meet the other chefs and staff who were diligently preparing dinner for us. The owner of Tempo Urban Kitchen Jorge Cueva; hand picked and brought in these three awesome and talented young Chefs: (from left to right) Executive Chef Salvador Carrillo, Chef Chris Tzorin,  & Chef Charly Perez.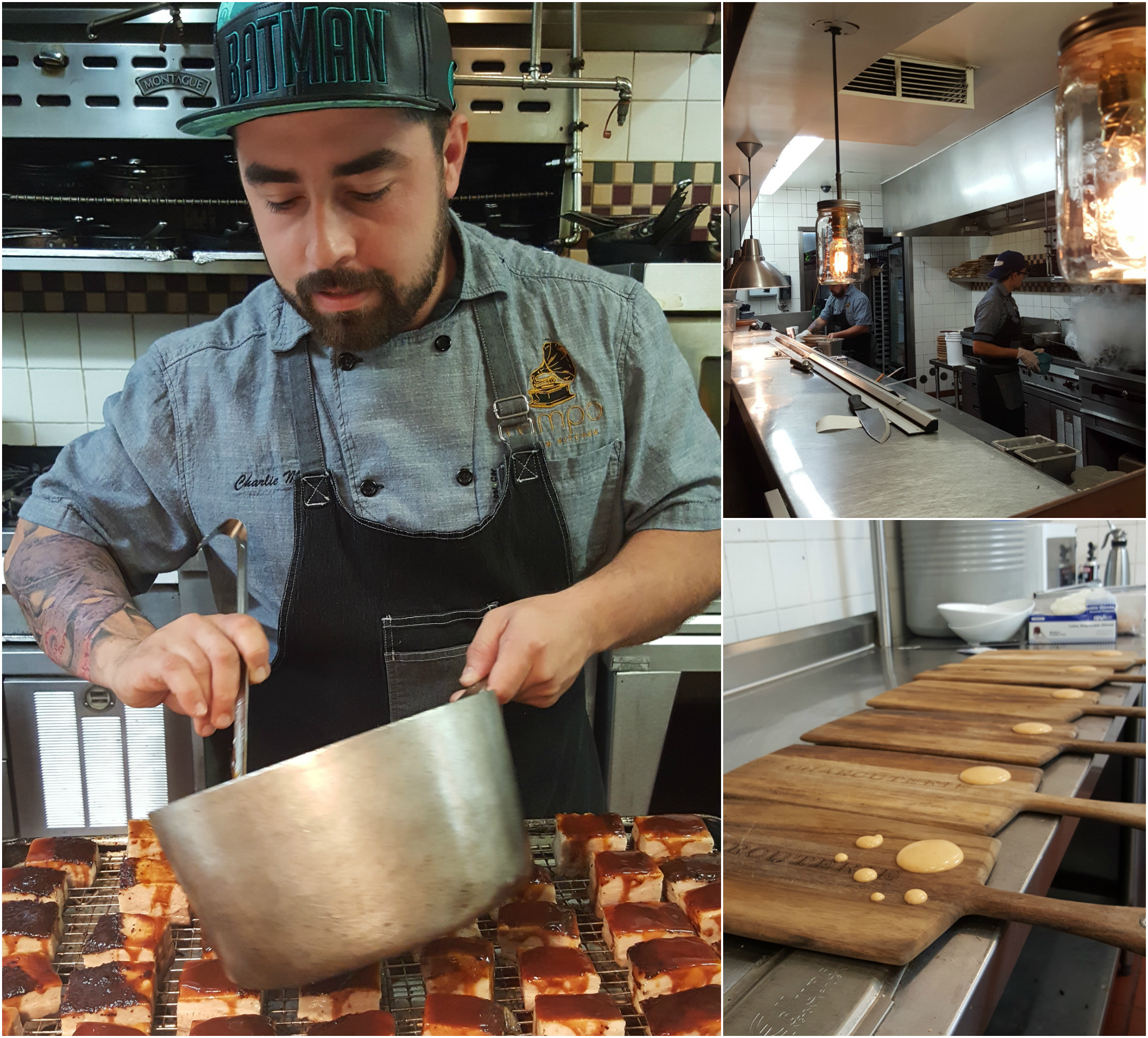 Chef Charly Perez cooking up the deconstructed Korean tacos we were about to devour and enjoy.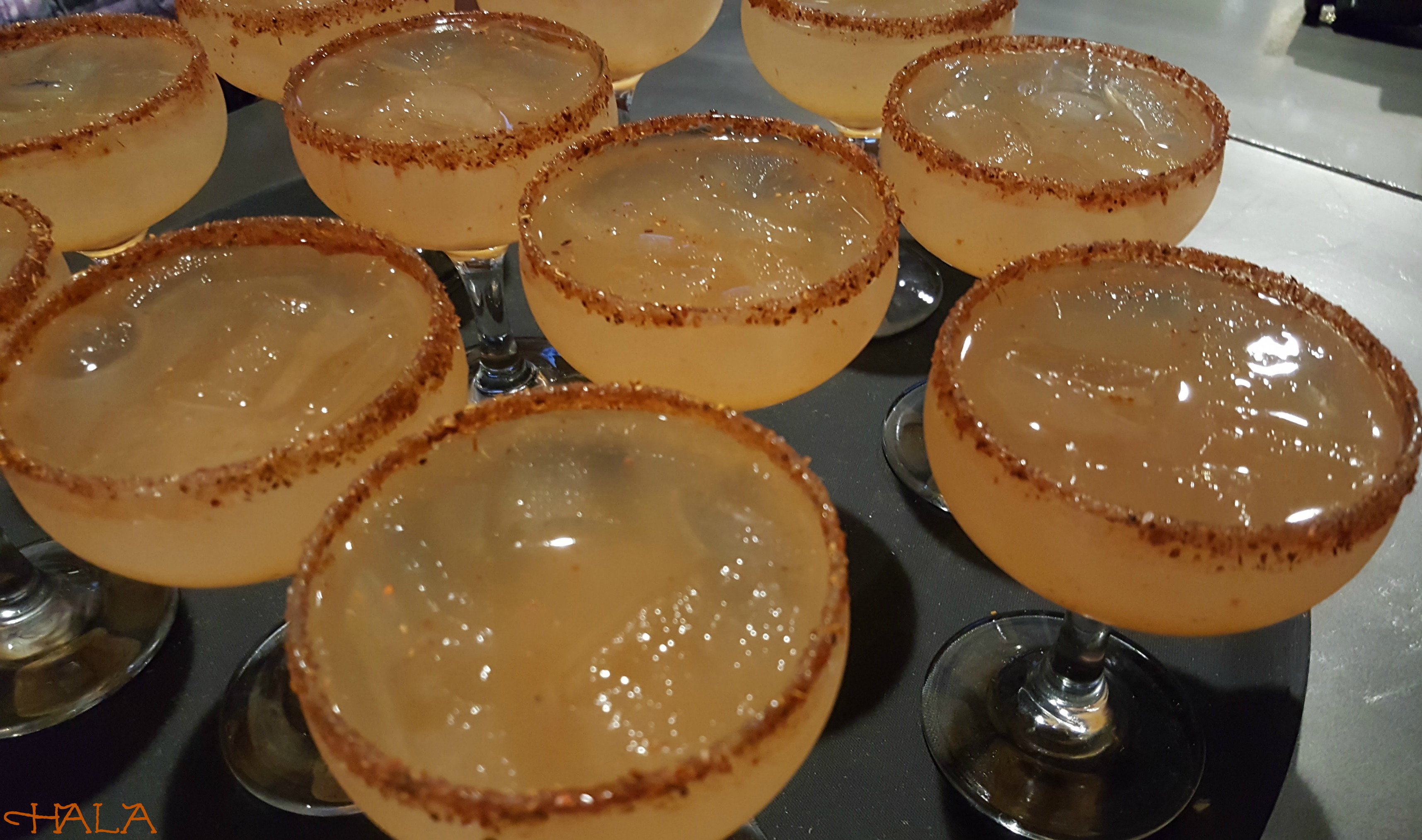 Once seated, we were greeting with these sweet things. Some Mango- Serrano Infused Margaritas with a Tajino rim. Sweet and spicy and so refreshing.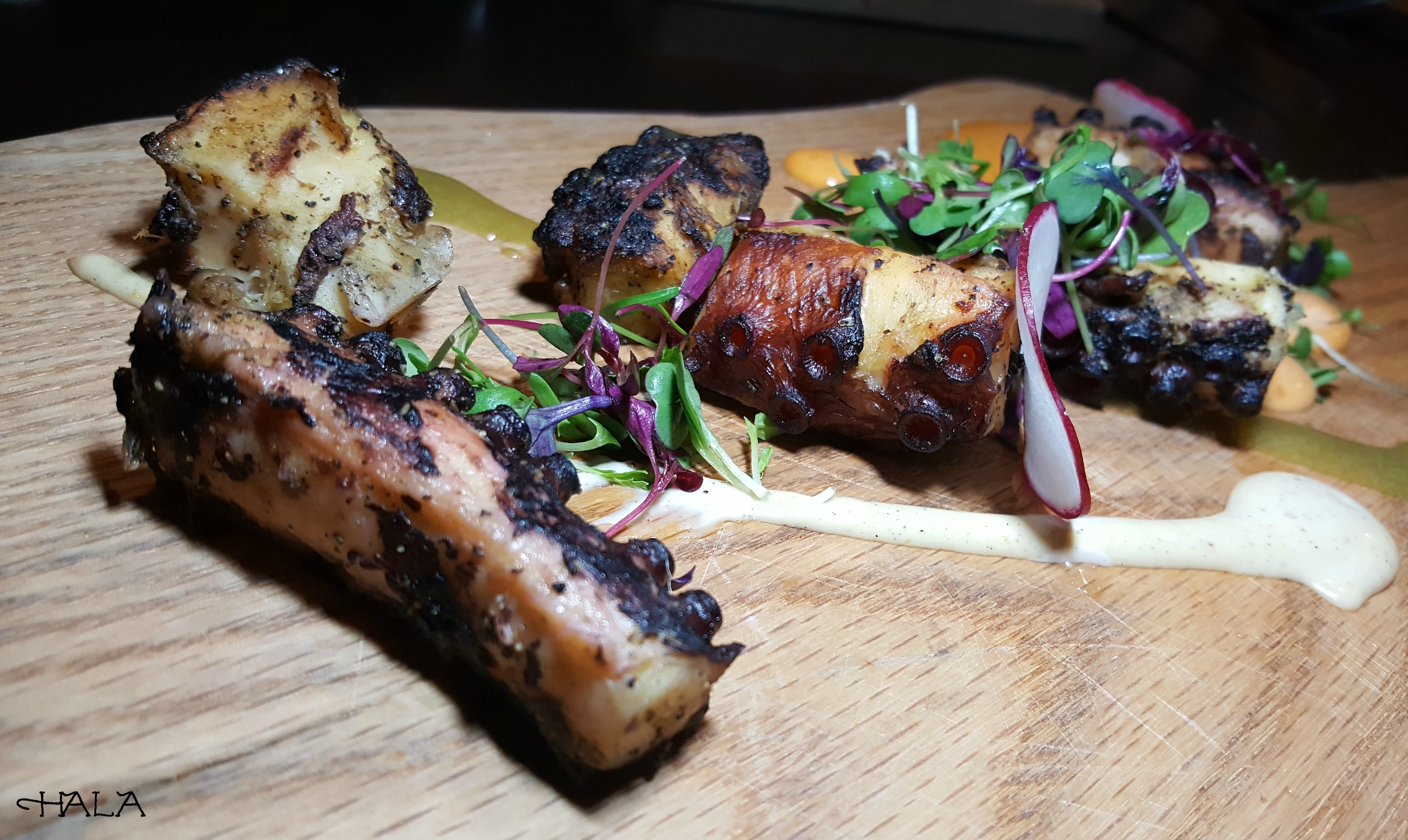 Our first bite of the night was the Marinated Grill Octopus, Created by Chef Chris Tzorin. Made with guajillo chili oil, a creamy Serrano sauce, lime cream and chipotle mayo, and topped with microgreens.  Served on wood planks to make it easy to dip into the Chipotle Aioli and greens. Oh my, so good. I did not want to share this. With anyone!! A very enjoyable dish, you will want to savor every last morsel of these bites of pure joy.