Hello Kitty Love
By Erin
Ok, so you might have noticed a very familar kitty on my blog every so often. Yeah, I kind of sort of like Hello Kitty. Just like with horses, it's something a girl never outgrows. You know the Nestle Crunch post I wrote about a short while ago that took place at Sweet E's? Well, what you didn't see in that post was this beauty pictured here!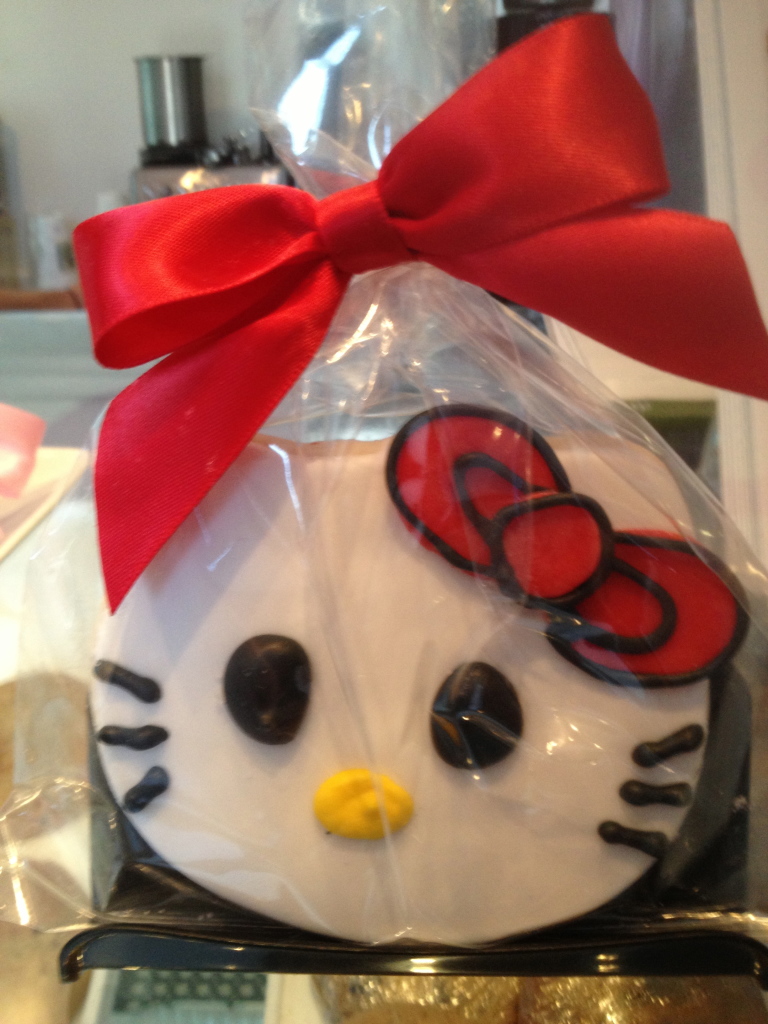 She wasn't part of the actual event, so I thought I better refrain from putting her in that post, although it was SO tempting to do so! 😉 If there is anything Hello Kitty or Horse related in a room, you can bet I WILL find it.
When I got the chance to review a costume from BuyCostumes.com and saw that they had a Hello Kitty Costume, I KNEW this was the perfect excuse to write-up a post on my beloved Hello Kitty. Check out this adorable Hello Kitty Costume! They have a few cute ones to choose from, but this one caught my eye the most. At only $44.99, that's a really good deal as you get the dress and the Hello Kitty headband (the white pearls are not included).