Guardians of the Galaxy
By Erin
*No compensation was received for this post*
From the makers of global blockbusters; Iron Man, Thor, Captain America, and The Avengers, Marvel is bringing in a new team to town to save the day–the Guardians of the Galaxy. An action-packed, epic space adventure that is sure to marvel audiences everywhere. With stars such as Chris Pratt, Vin Diesel, and Zoe Saldana it was a no brainer to attend the junket and learn more about all the fun and hard work that went into making this film. Disney and Marvel hosted the press junket for Guardians of the Galaxy. Director James Gunn and actors Chris Pratt (Star-Lord), Zoe Saldana (Gamora), Dave Bautista (Drax), Vin Diesel (Groot), Benicio del Toro (The Collector), and Michael Rooker (Yondu), answered our burning questions.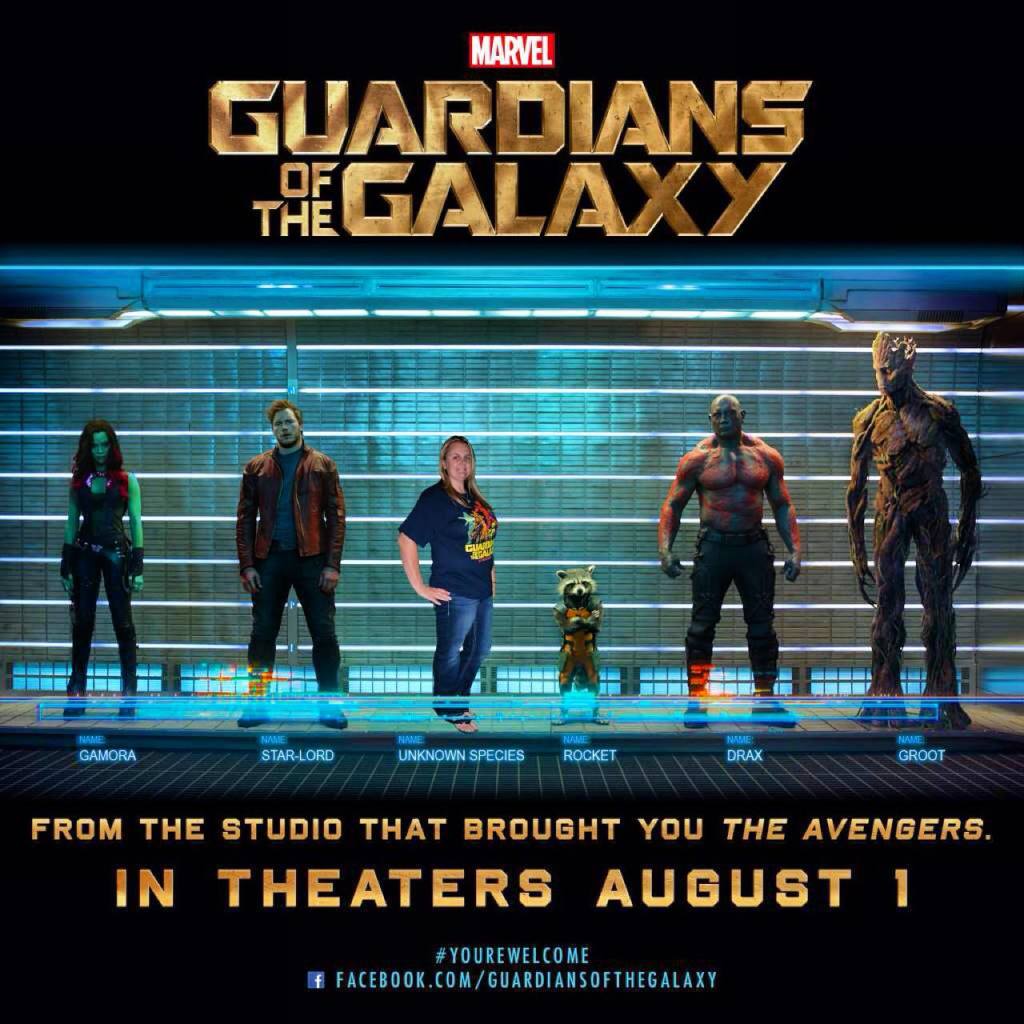 How do I look as one of the Guardians of the Galaxy? Maybe a new character in the sequel? 😉 Before the interview with the cast, this fun photo op was available. I couldn't resist.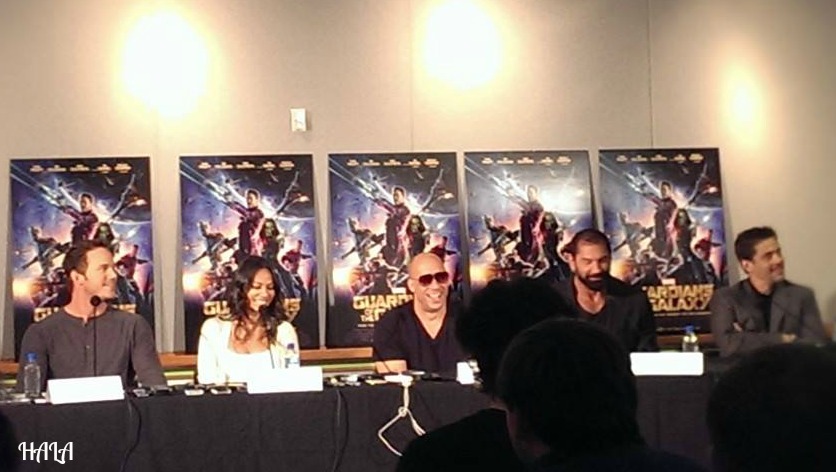 The cast from Guardians of the Galaxy ready to answer everyones questions. Here are some interesting tidbits I thought you'd all enjoy from this very entertaining interview with the cast!