LEGOLAND! Holiday Snow Days & Winter Nights
By Penny from On the Go OC!
*We received media tickets to attend the Holiday Snow Days at Legoland*
It was a Snow Day kind of day today! We packed up some jackets and headed south to Legoland in Carlsbad.
We were able to cover Holiday Snow Days for Erin and experience all the fun that LEGOLAND CA is bringing to winter on sunny SoCal!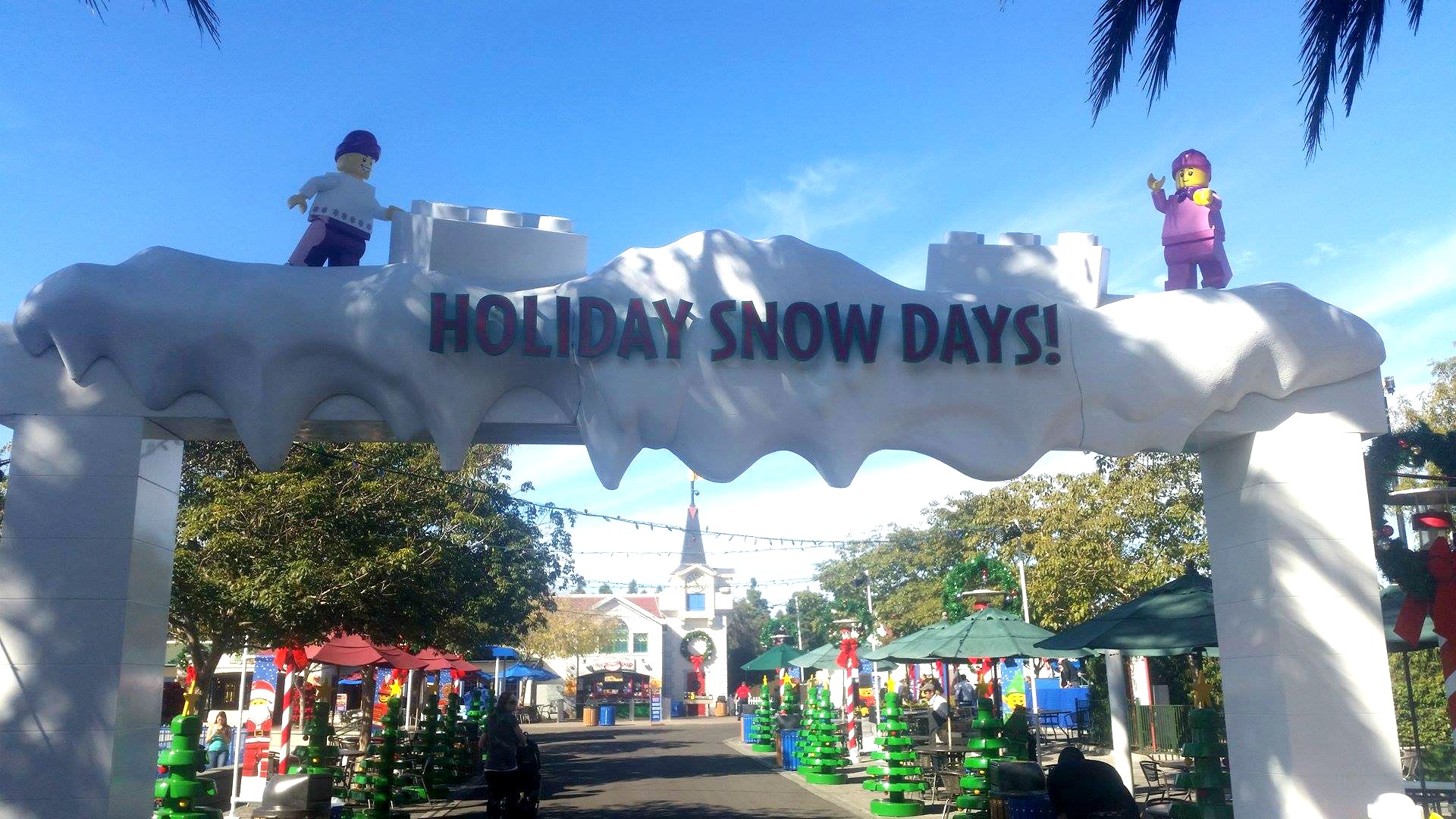 What I love the most about Legoland is that my whole family can enjoy everything from food to rides.
The Holidays bring out all the festivities. Our top 5 faves per my 8 year old: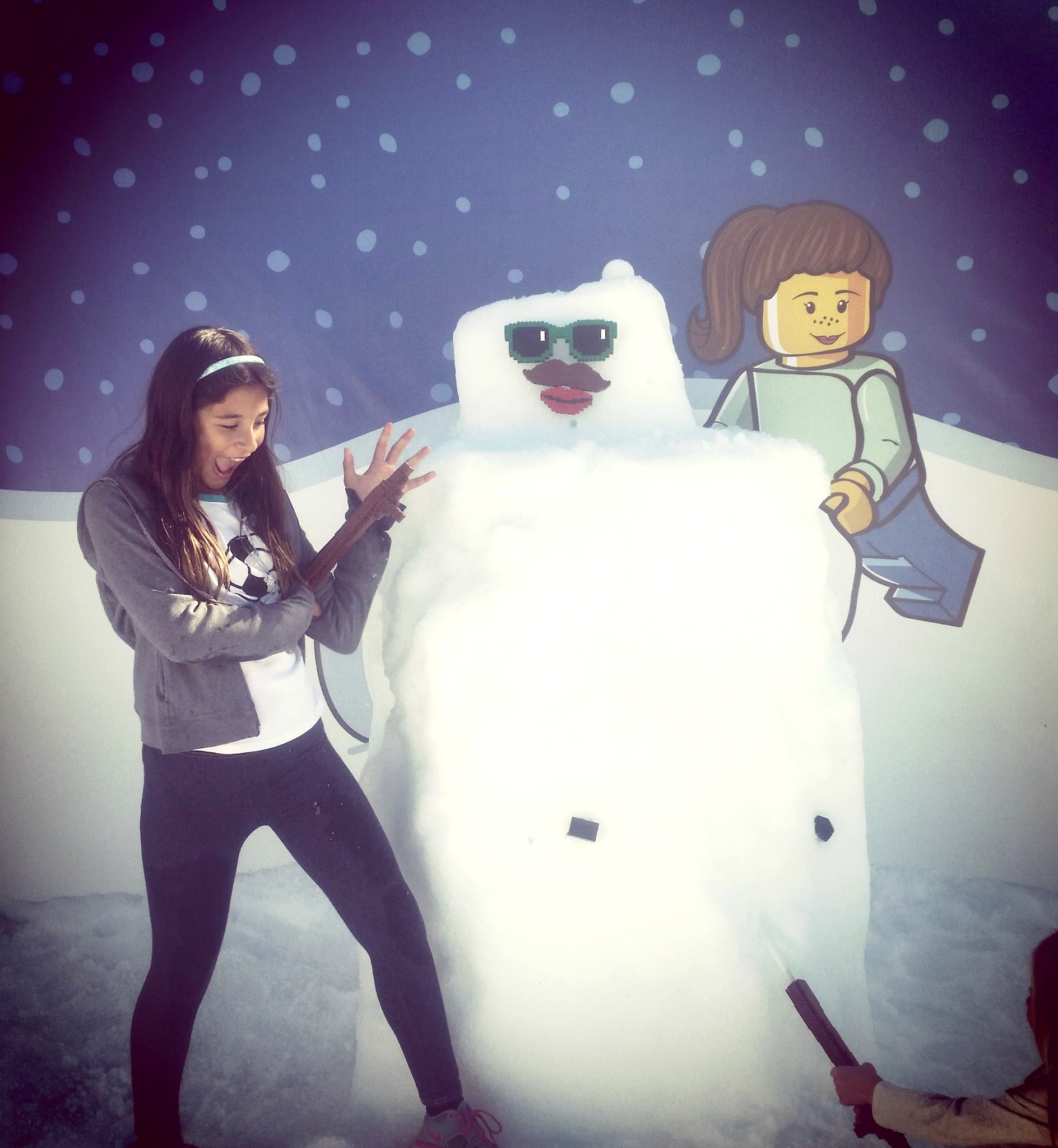 * Snow Play* – The kids loved to play in the snow with their friends. There was plenty of room to celebrate the winter fun with Snow Man building, and he was a huge one! Throwing snow balls at a festive wall was also a lot of fun. They were able to sled as much as they wanted to. There was plenty of room to play for the kids and adults and there was also a snow ball launching area to aim at targets. So much fun for everyone to play with snow in the warm sun!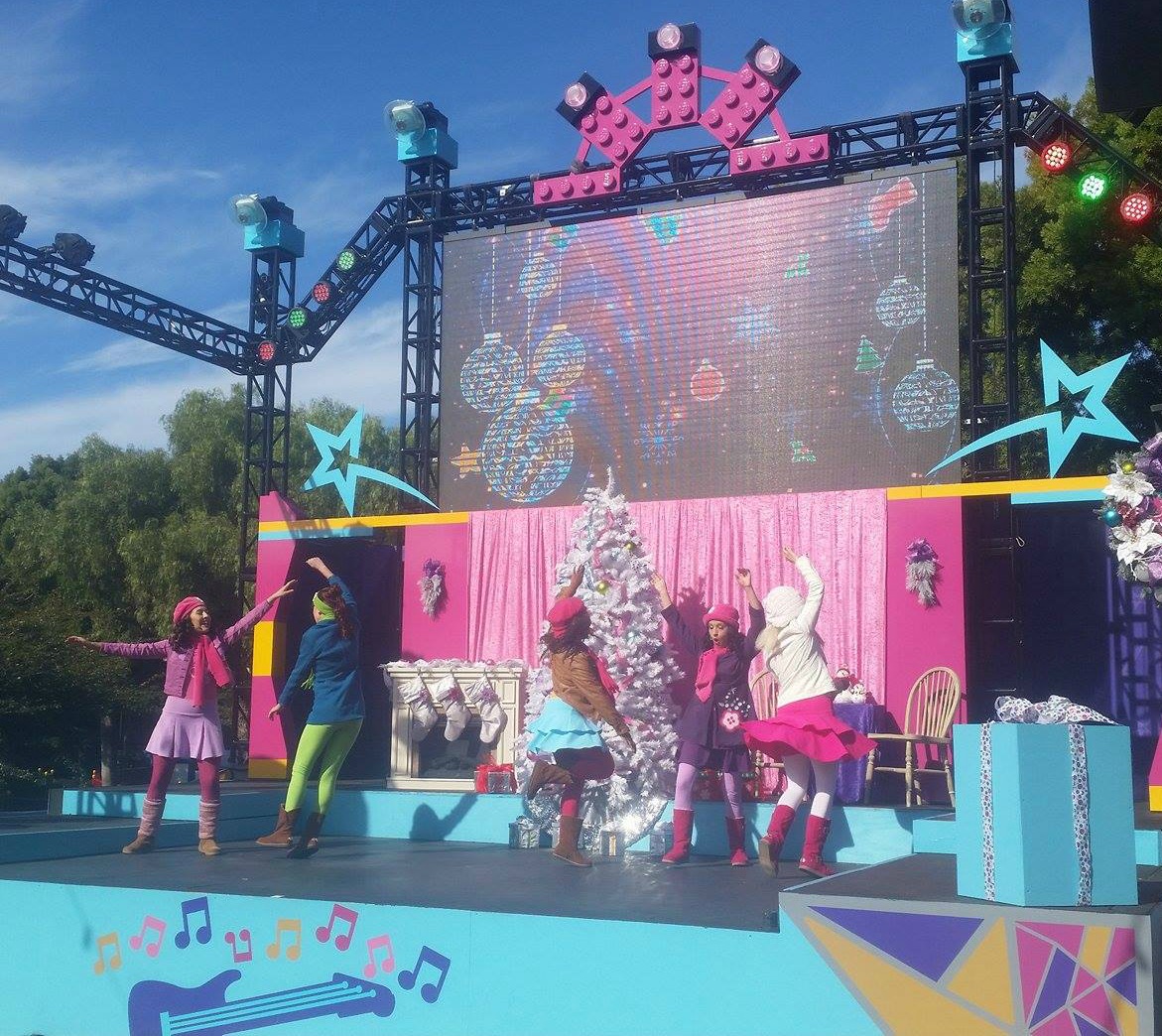 * HeartLake City*– Always a favorite to visit. The Holiday show was just amazing. The kids sang along and danced while the Lego Friends came together in a special Winter treat of song and dance and of course friendship!
* Christmas Tree Lighting and Music* – Jenna Elfman did a wonderful job and the live music was magical. The lighting was beautiful and was accompanied with fireworks and snowfall! Everyone really loved the surprises that made the tree lighting so perfect.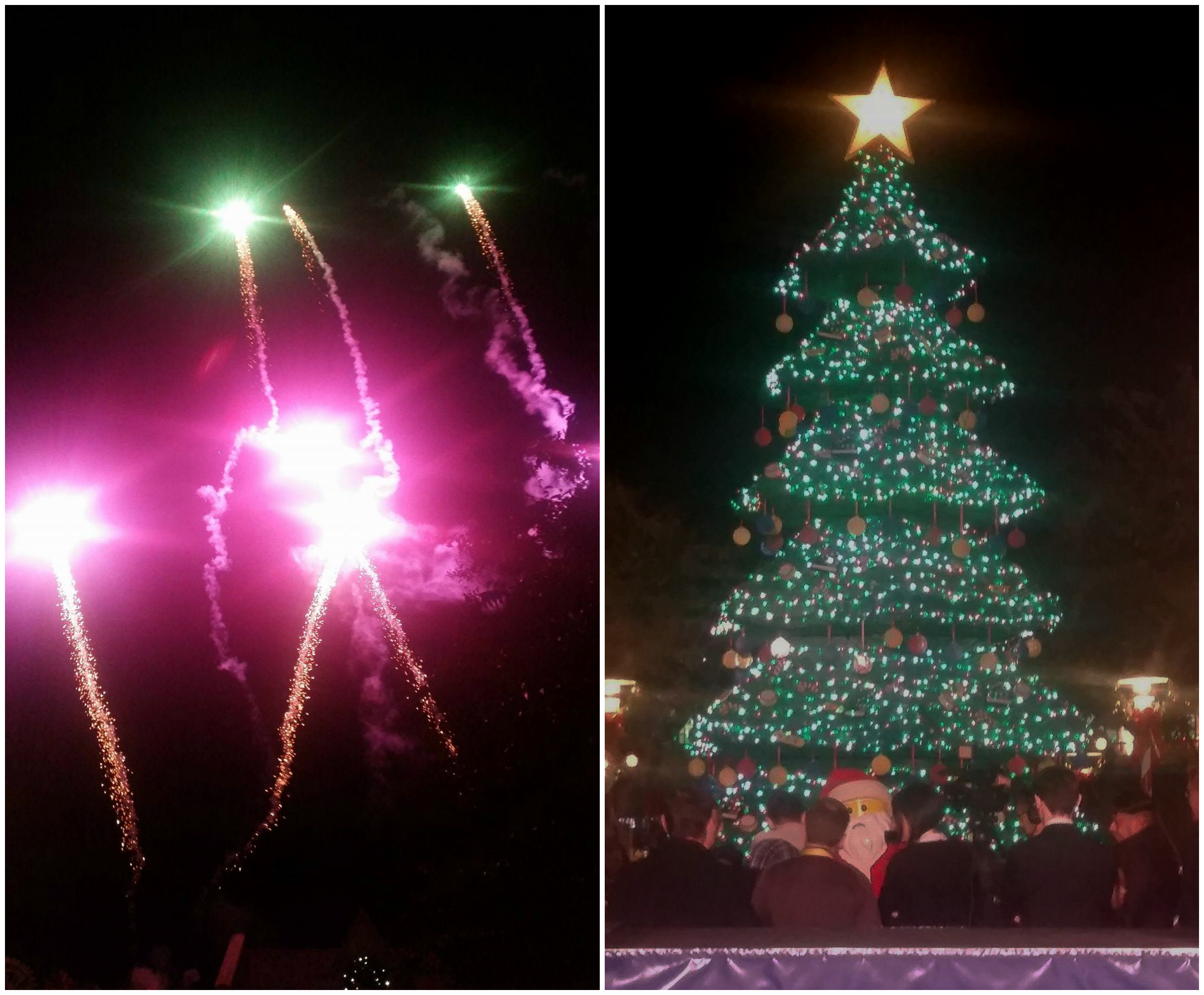 * Fireworks* – This was a pleasant surprise for everyone! The winter night sky was lit up with fireworks to celebrate the Tree lighting ceremony! It was the perfect end to the night!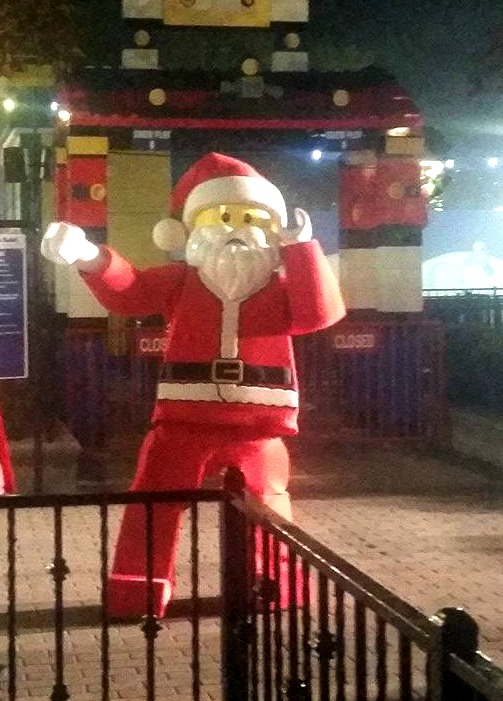 * Santa and Lego Santa* – Did you know that Lego Santa is on the grounds!? He is so cute and just adorable. Make sure you catch him and get a hug!