Shine On With The Color Run!
By Erin
*Disclosure: I was offered complementary passes to The Color Run in my city, however I have always been a fan and supporter of The Color Run. All thoughts and opinions are my own.*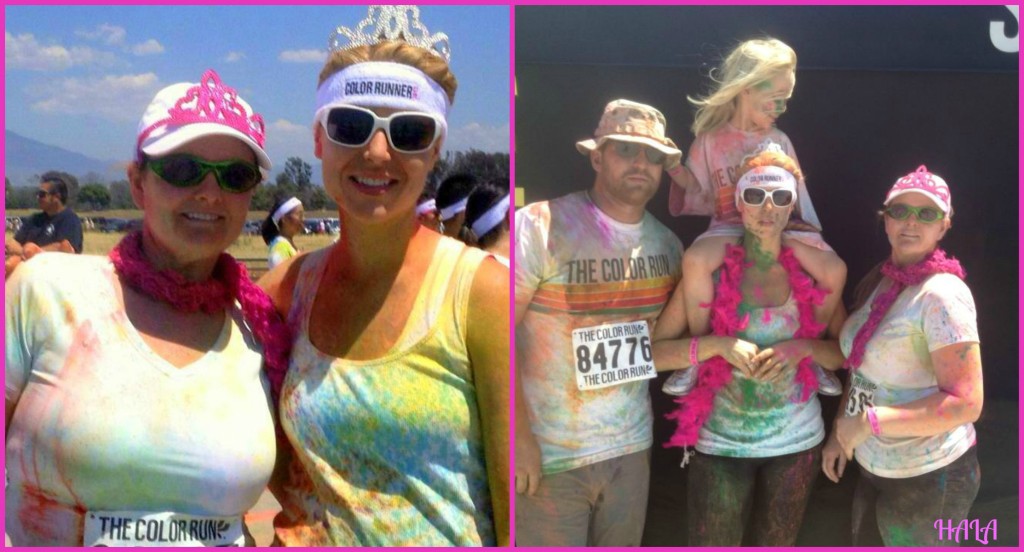 There's a colorful, shiny, glittery event full of happiness coming to town that you won't want to miss, The Color Run Shine Tour 2015. Not all that long ago, my good friend Melody and I decided to run in one to celebrate our birthdays as our birthdays are one day apart (Mine is May 3rd, hers is May 4th). We were birthday princesses, so of course we had to wear our tiaras. 😉  I love anything with a little bling, and if it's something to get me outdoors and moving, then that's even better! 😉
Wether you prefer to walk or run, The Color Run is bringing the community together to participate in the "Happiest 5k on the Planet".  As the original paint race, they have created a completely new genre of running events that continues to grow exponentially. It is the single largest event series in the world, The Color Run has exploded with more than just color; with 300 events in 50+ countries in 2014.
So WHY should you enter?