Wokcano: Asian Restaurant and Lounge
By Erin
If you love sushi or an amazing happy hour (or both like I do), then you will want to make sure to get to this place ASAP! Wokcano is a contemporary Asian Restaurant and Lounge, featuring fresh sushi and creative maki rolls as well as modern riffs on traditional fare, Wokcano offers guests a broad and savory tasting tour of popular Asian cuisines. The design elements at all locations reflect a chic and relaxing atmosphere. Wether you are solo dinning at the sushi bar or have a large group at a communal table to happy hour drinks in the lounge, offering a host of Asian-inspired cocktail selections and an inclusive yet reasonably-priced wine and sake list, Wokcano makes for the perfect atmosphere. Locations include Huntington Beach (the one we went to), Long Beach, Santa Monica, West Hollywood, Downtown Los Angeles, Burbank, Valencia, Topanga  Canyon and Santa Ana.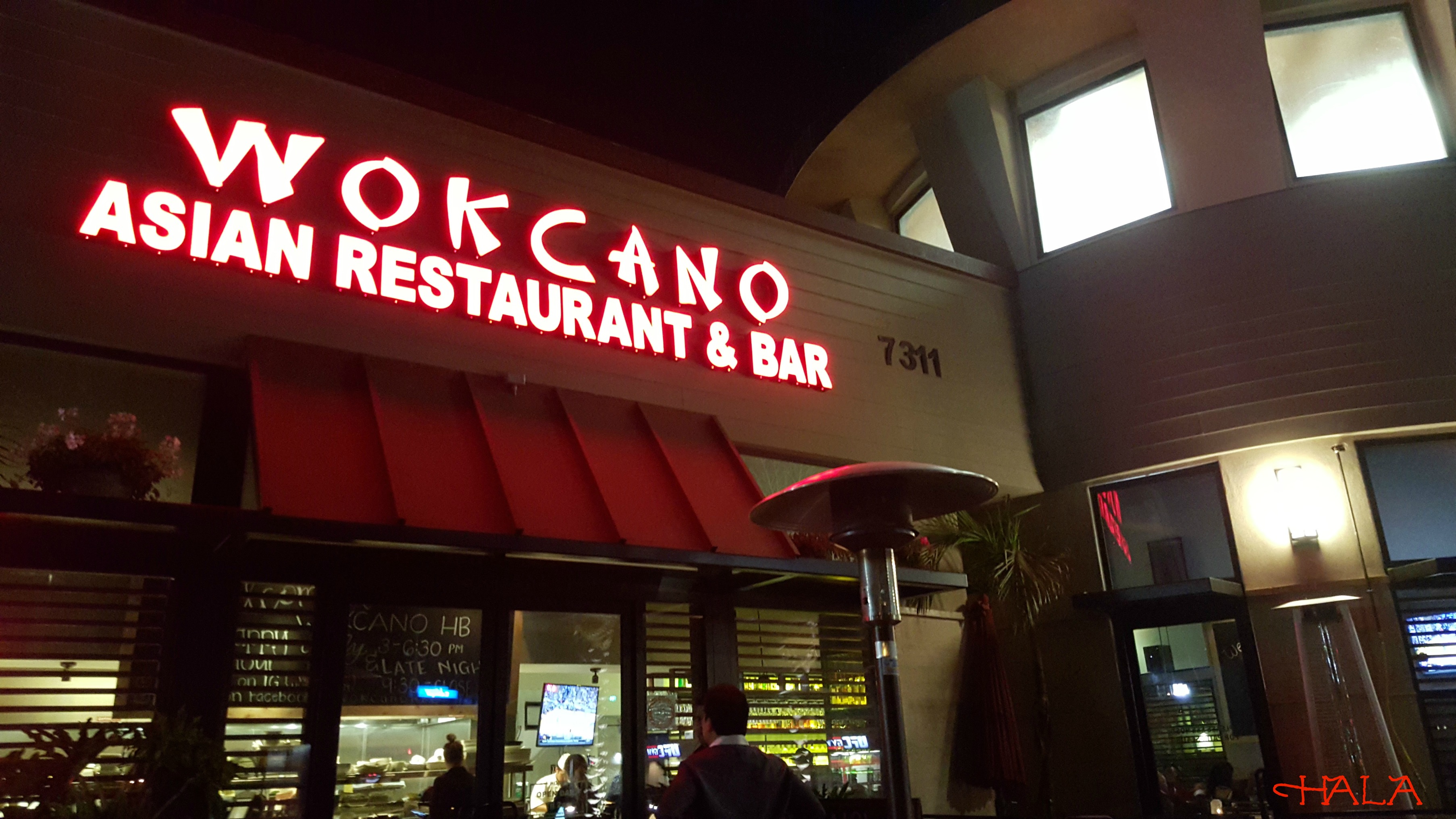 Wokcano has a very welcoming environment.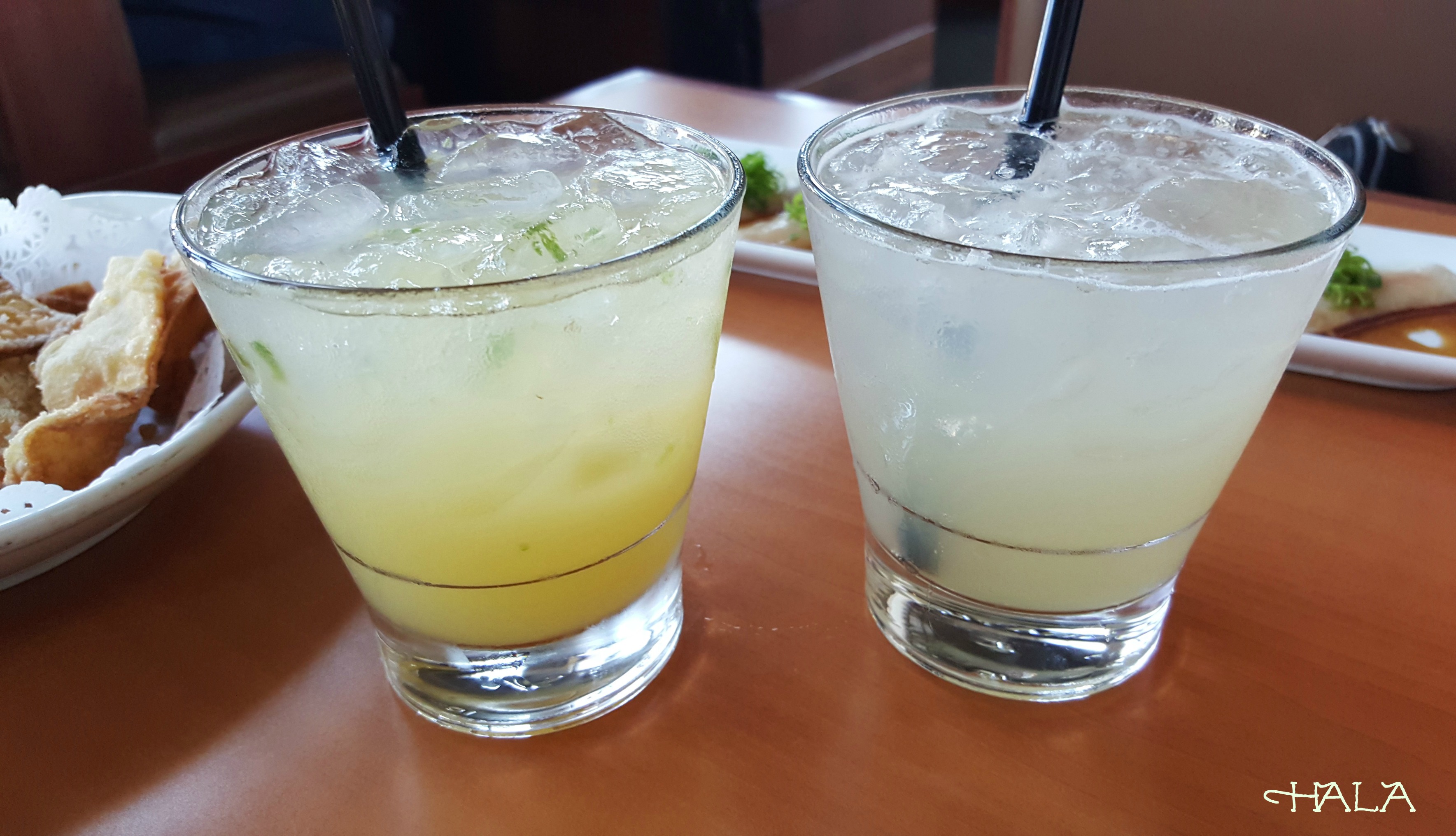 Of course we had to start with a couple of drinks that were recommended to us….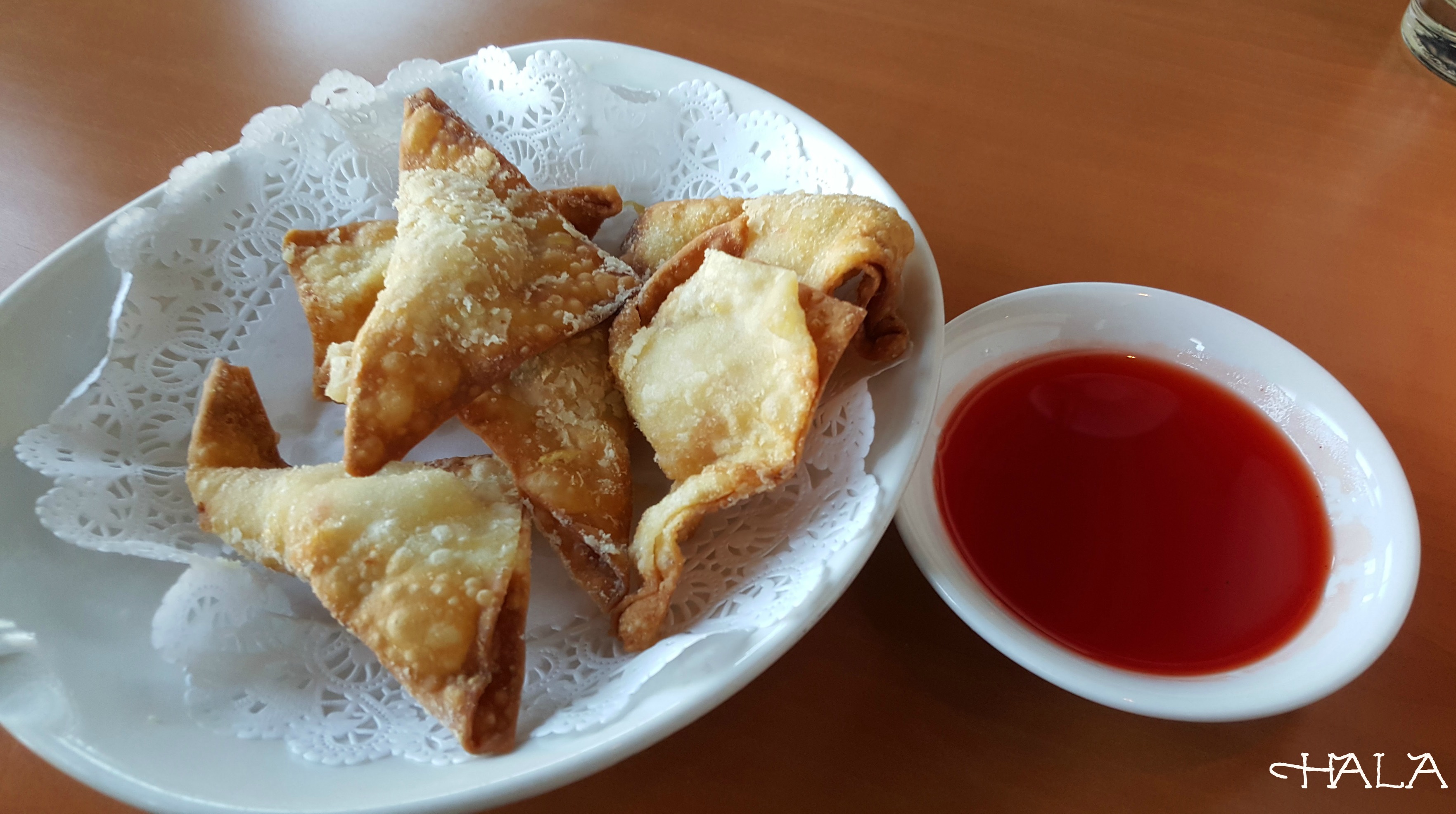 Followed by some goodies off of the happy hour menu, like these Crab Wontons ($4 during Happy Hour). These were very tasty. Crispy on the outside, and very warm and fresh on the inside.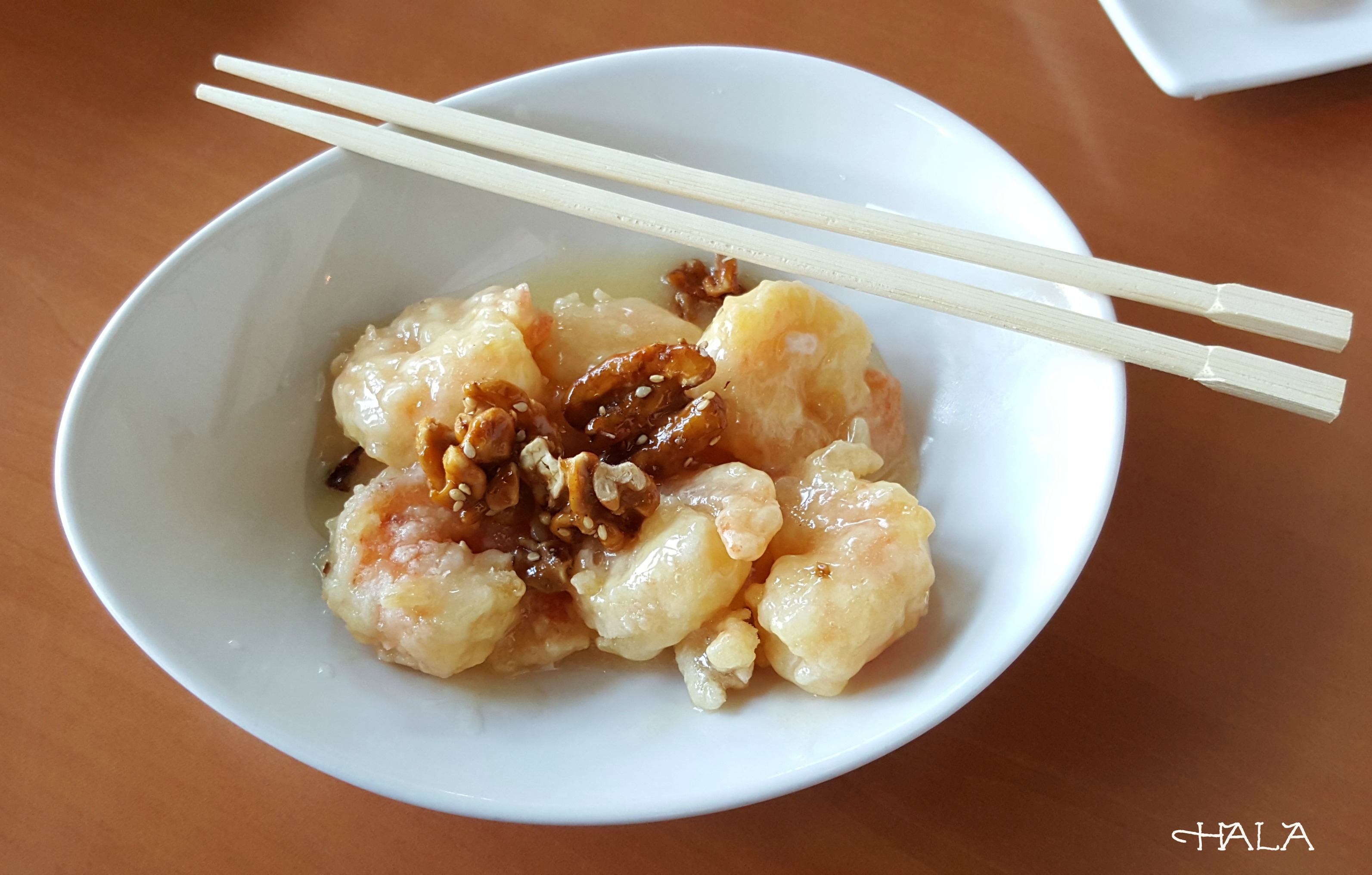 One of my favorites! We also had to try the Honey Walnut Shrimp ($6 during Happy Hour), it was delicious! I easily could have filled up on these alone.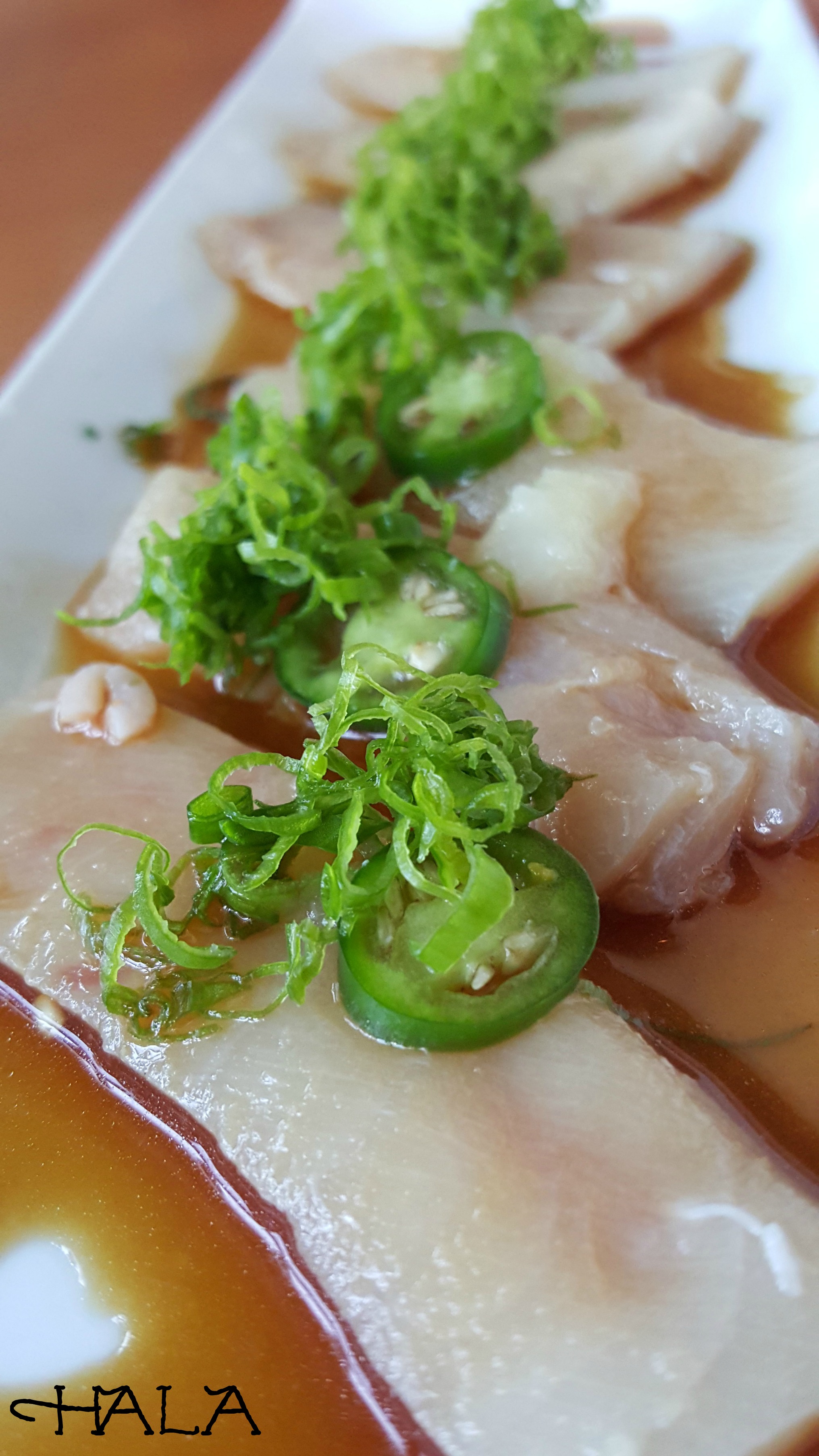 Another happy hour option is the Yellowtail Sashimi with Citrus Ponzu ($10 during Happy Hour). So fresh and tasty, the jalapenos were a nice touch to this one!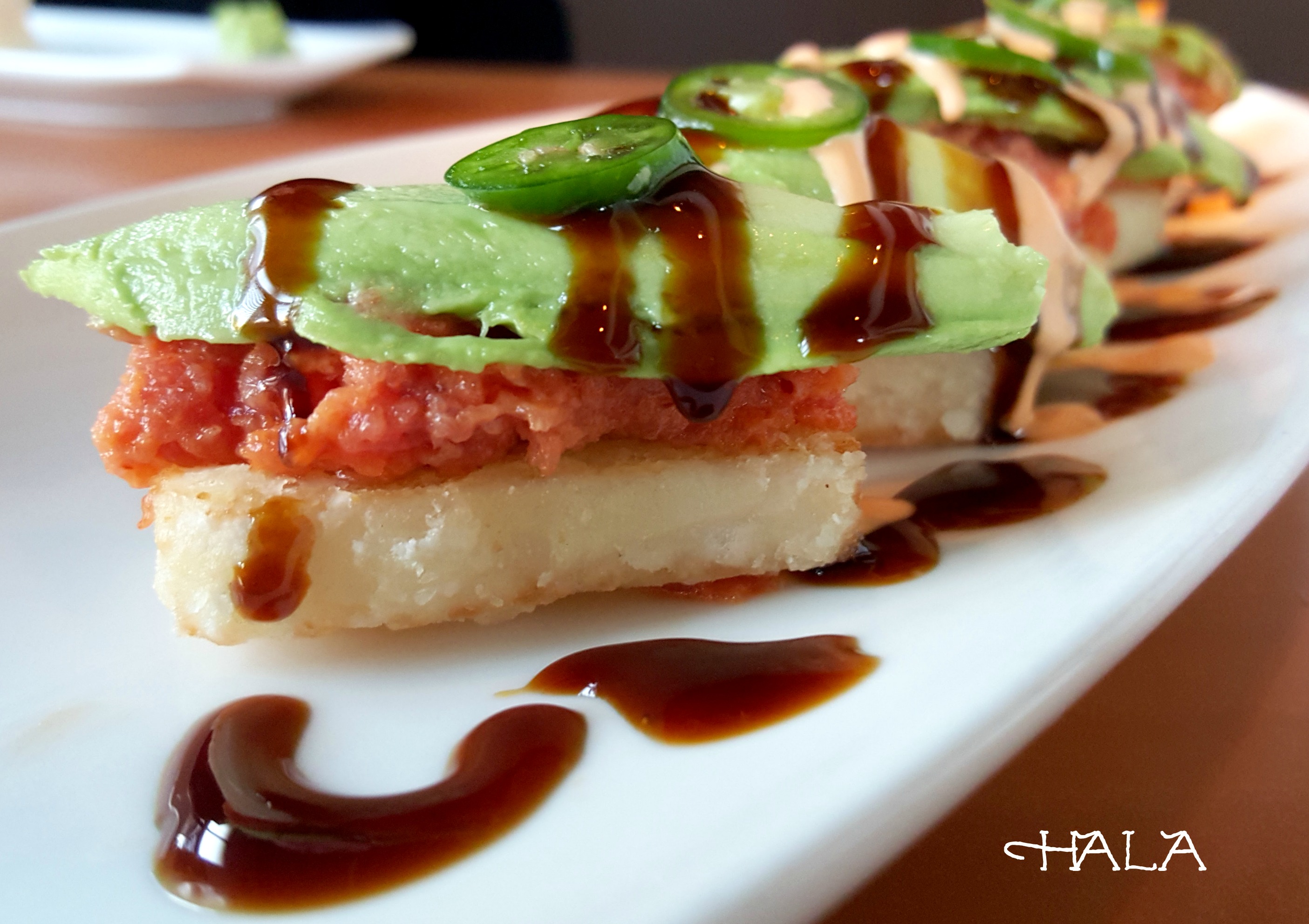 The Spicy Tuna on Crispy Rice was another happy hour hit ( $7 during happy hour).