The Queen of Katwe Red Carpet Premiere
By Erin
*I attended as a guest of Disney for purposes of this post.*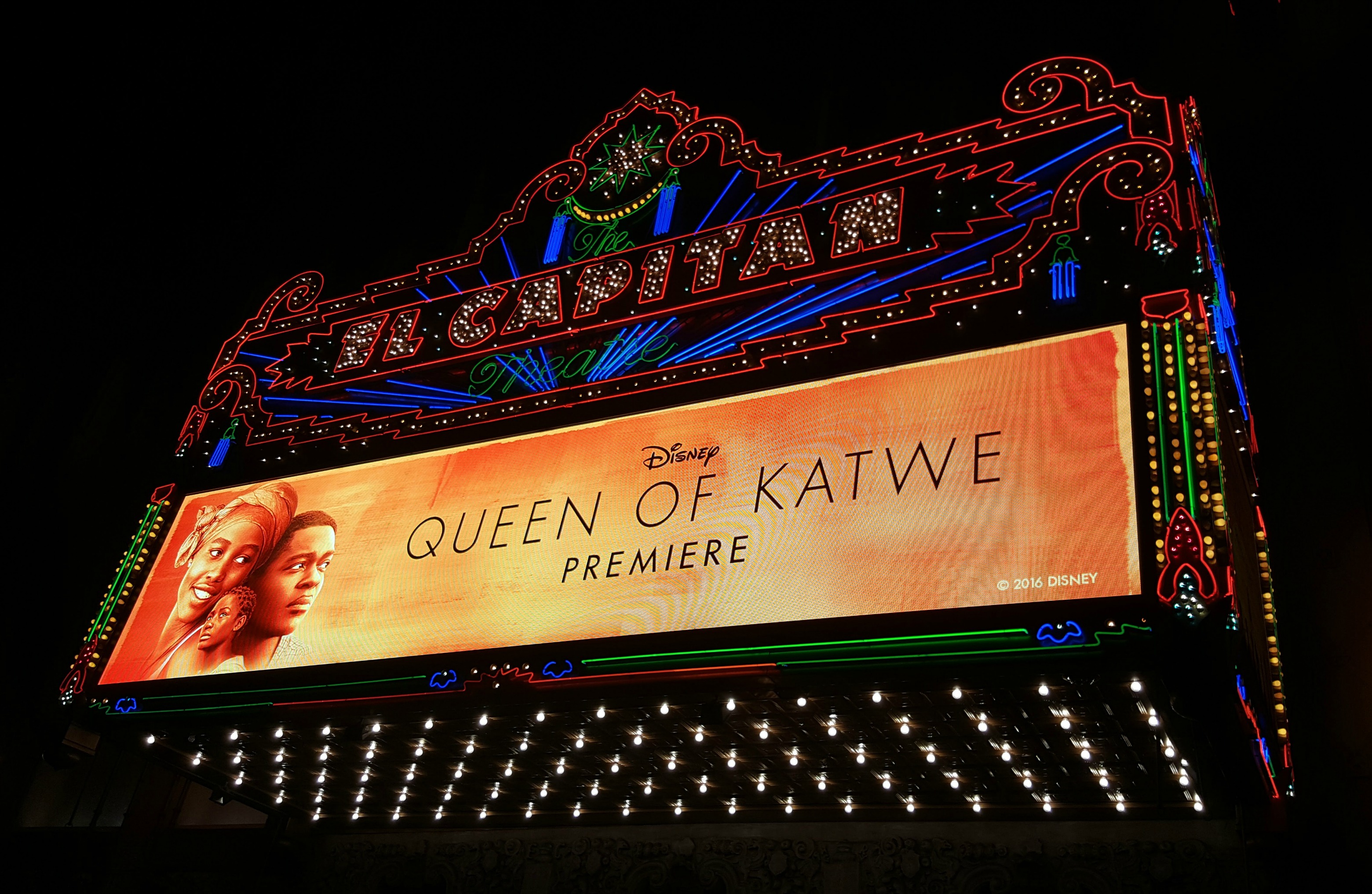 It is always a real treat to be able to attend a red carpet premiere and Queen of Katwe was no exception. Disney has another heartwarming and inspirational film with their newest movie, that' sure to be a hit. It is now playing in theaters everywhere, but I had the pleasure of walking down the red carpet for the Queen of Katwe premiere at the El Capitan the other week! So what was it like on the carpet for Queen of Katwe? Take a look! 🙂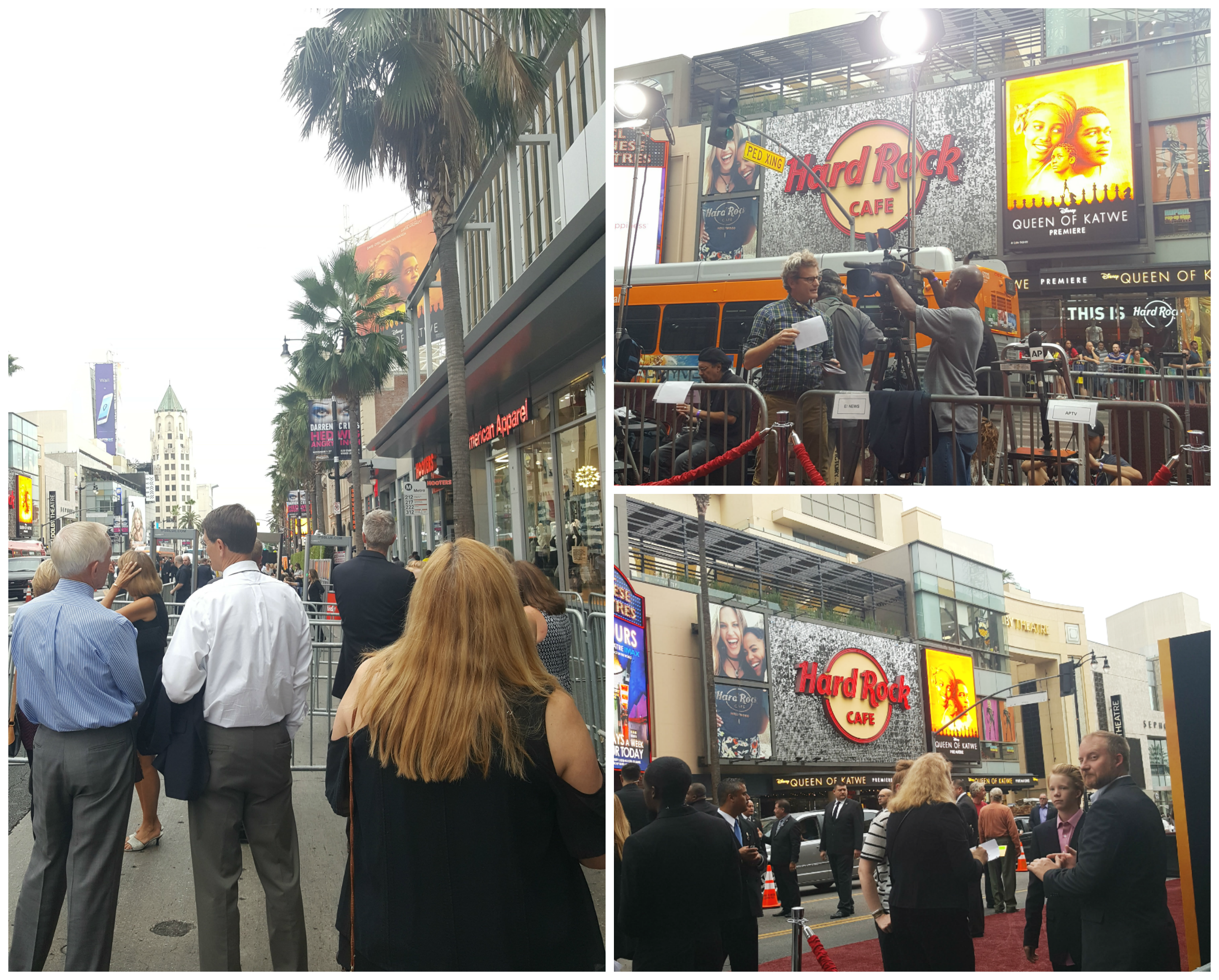 Waiting to check in and camera crews from different TV stations that were setting up and getting ready.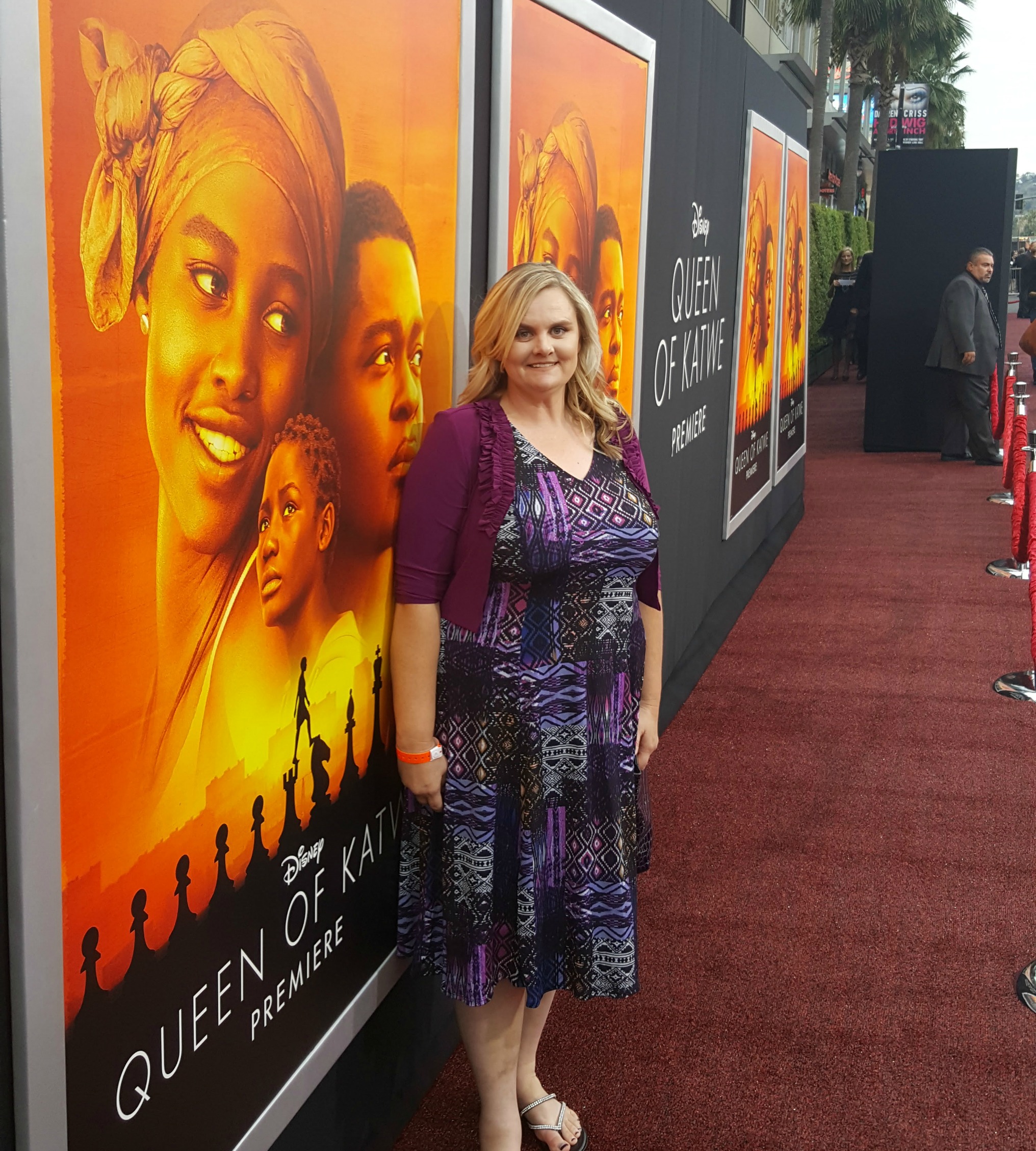 ME! On the red carpet. So exciting… even with a sprained ankle (even though it's kind of cut off you can still tell my right ankle is way bigger than my left! And still a bit bruised up…  but a huge improvement from what it was 3 weeks before this when I first sprained it. Watch out for curbs, they're evil… :/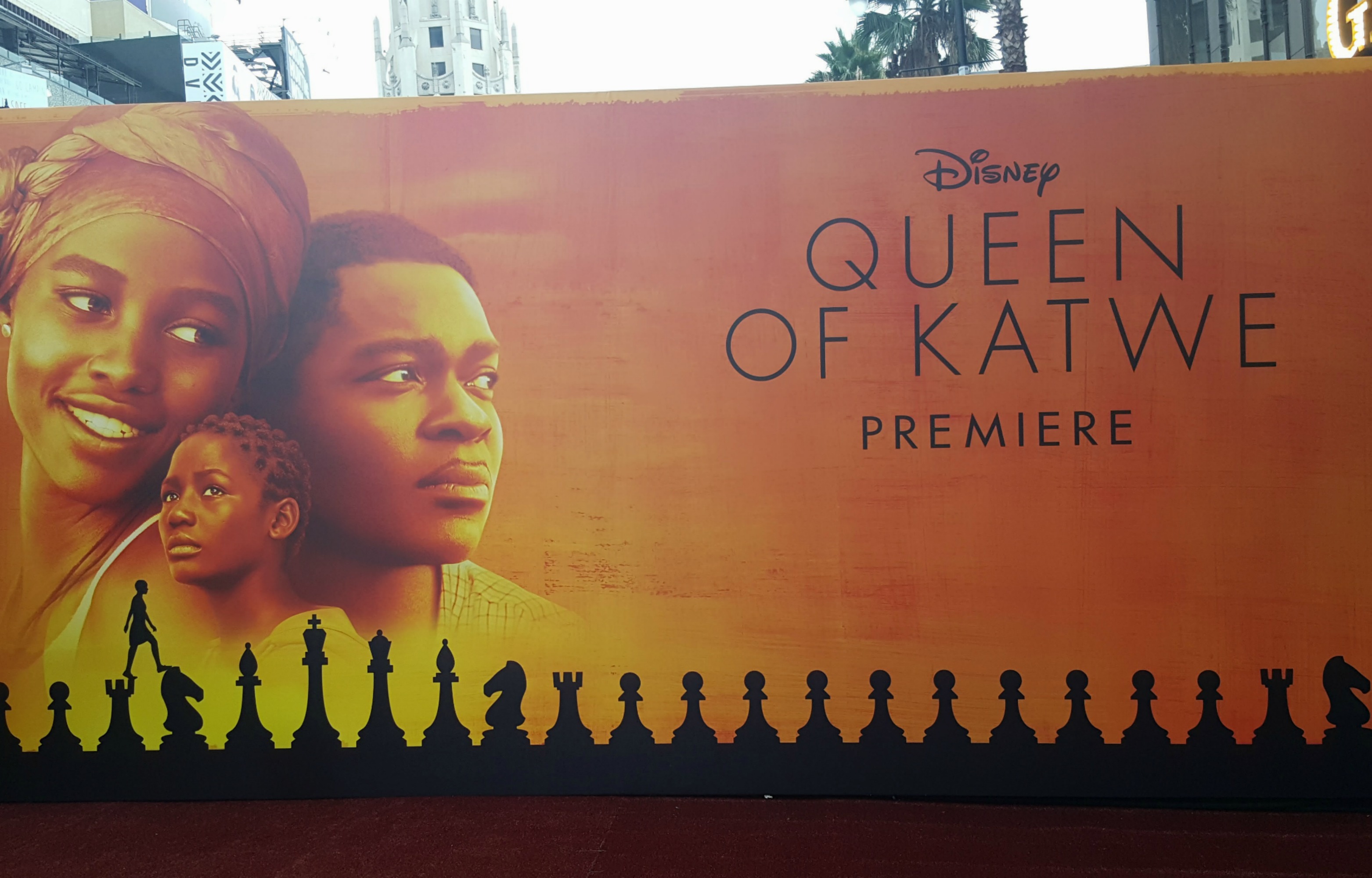 Waiting for the cast to arrive for red carpet photos.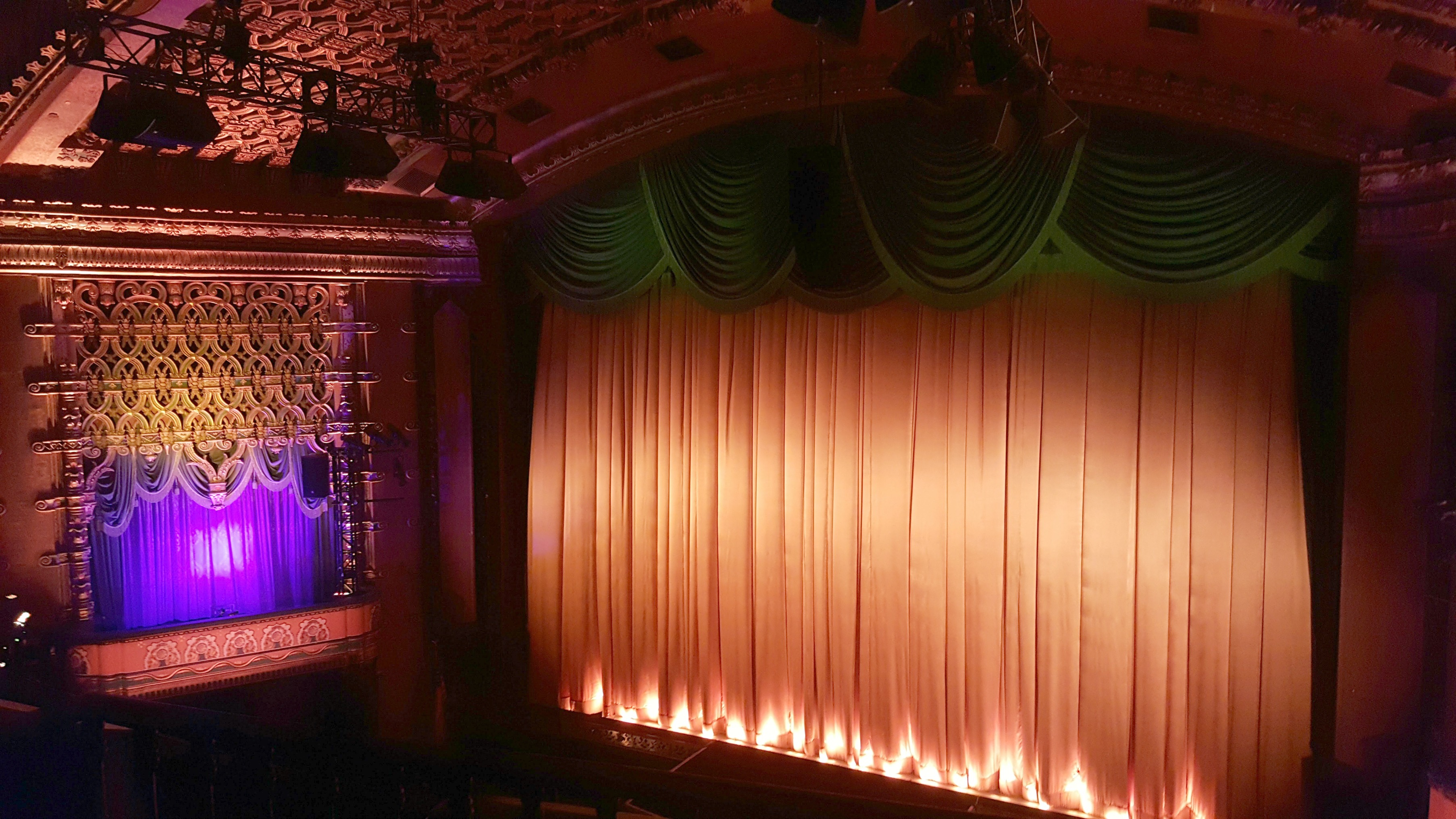 Then everyone entered the theater to watch the show! A little bit of background info about the film so you have some idea what it's about if you didn't already know. Life in Uganda for 9-year-old Phiona Mutesi (Nalwanga) is a constant struggle. Her days are spent selling vegetables on the streets of Katwe, one of the most poverty-stricken slums in Kampala, so school is not an option. Her mother, Harriet (Nyong'o), a proud and strong-willed woman, works tirelessly to support her family, whom she loves and protects with a fierce compassion. Consumed by the daily grind, Harriet worries that she can never offer her children the promise of a better life. The cast of Queen of Katwe is amazing. Phiona is the real-life inspiration for the movie about a rising chess star from an impoverished city in Uganda. Her mentor, Robert Katende, played by David Oyelowo, teaches her about life, hope and chess, so she's able to travel the world and better her life and the lives of others.