Show Your Sleep Emotions & Enter to WIN a New Mattress or $5000+Giveaway
By Erin
*I will receive a Lavender Bliss Pillow in exchange for this post. All thoughts and opinions are always my own*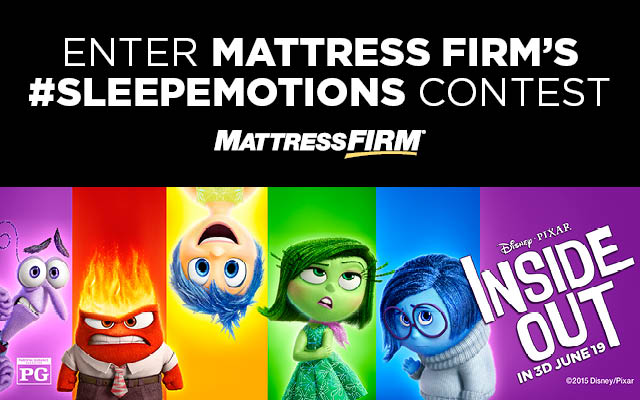 By now you have probably gone out and seen Inside Out. If you have not, then what's the hold-up? 😛 To get the full experience of this contest, it is best to have seen the movie (but obviously not required to enter by any means.)  To celebrate this amazing film; Mattress Firm is giving you a chance to win by entering the #SleepEmotions contest through July 21.  All you have to do is snap a "sleepy selfie" and follow the instructions below.
What are your #SleepEmotions? I LOVE sleep, and I share Joy's happiness when I get to sleep in, or catch up on some sleep. Nothing makes me angrier though than a bad night's sleep next to a snoring monster or just a sleepless night. We all love a full, uninterrupted night of sleep. Sleep plays a big role in all aspects of life, not just physically, but also emotionally; and our emotions shouldn't get in the way of a great night's rest. Sleep, or a lack of it, definitely impacts our emotions, so I bring great JOY in giving you the chance to win $5,000 by entering Mattress Firm's #SleepEmotions Contest!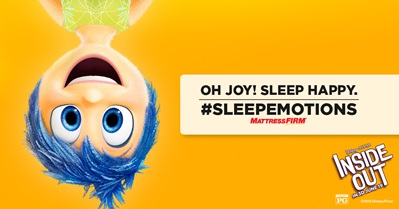 How to Enter:
1. Snap your sleepy selfie!
2. Visit Mattress Firm on Instagram or Twitter pages and share your selfie using the hashtag #SleepEmotions, or visit their Facebook tab or the contest website to sign up for the contest and upload your photo.
3. Once your entry has been approved within 24 hours, visit the homepage on the contest microsite to search for your entry and locate your unique link to share with your social community for votes and get closer to winning one of the grand prizes.
• Entry Period #4: Anger (show your ANGRY side, maybe on a Monday morning? 😉 – 6/19/15 (at 12:00 a.m. CT) – 7/1/15 (at 11:59:59 p.m. CT)
• Entry Period #5: Joy (After a blissful nights sleep)– 7/2/15 (at 12:00 a.m. CT) – 7/21/15 (at 11:59:59 p.m. CT)
• Note: You can only enter once per entry method per Entry Period.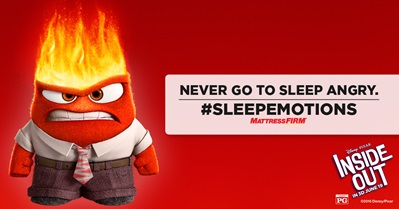 Contest Prizes:
One (1) Grand Prize: $5,000, awarded in the form of a check.
Five (5) First Prizes: 

Beautyrest Recharge Queen Se

t including queen size mattress and queen size box spring (bed frames not included), ARV: $1,099.00.
Five (5) Second Prizes: Two standard memory foam luxury gel pillows, ARV: $258.
Twenty Five (Five (5) per Entry Period) Prizes:  Five (5) sets of four (4) movie certificates, ARV: $52. Prizes will be mailed to the winners directly.
Official Contest Rules: http://www.mattressfirm.com/sleepemotions/rules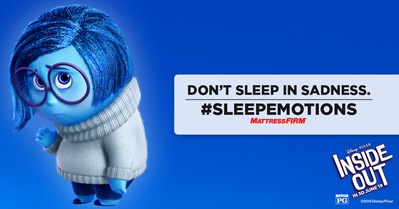 *BONUS* SPECIAL PILLOW GIVEAWAY!
Now, I ALSO have the sweet opportunity to offer this amazing giveaway to you all! You all have the chance to win a comfy Lux Living Lavender Bliss Pillow! The pillow features premium memory foam blended with natural lavender oil, which creates a supportive, plush feeling pillow with the natural benefits of Lavender oil. Lavender has been used for centuries as a sleep aid and has been shown to promote relaxation and sleep quality. This pillow also features ventilated channel technology to ensure maximum breathability, and is molded not to ensure consistency and durability. You can sleep easy knowing that this pillow comes with a 5 year warranty, ensuring peace of mind for years to come. Retail Value $129.00. ONE of my lucky readers will win one of these! SO enter away and GOOD-LUCK! See Sweepstakes Rules Tab on the blog for full details on rules. Open to US Residents 18 and over, Ends 7/15/15 at 12AM PST, winner has 48 hours to respond or a new winner will be chosen.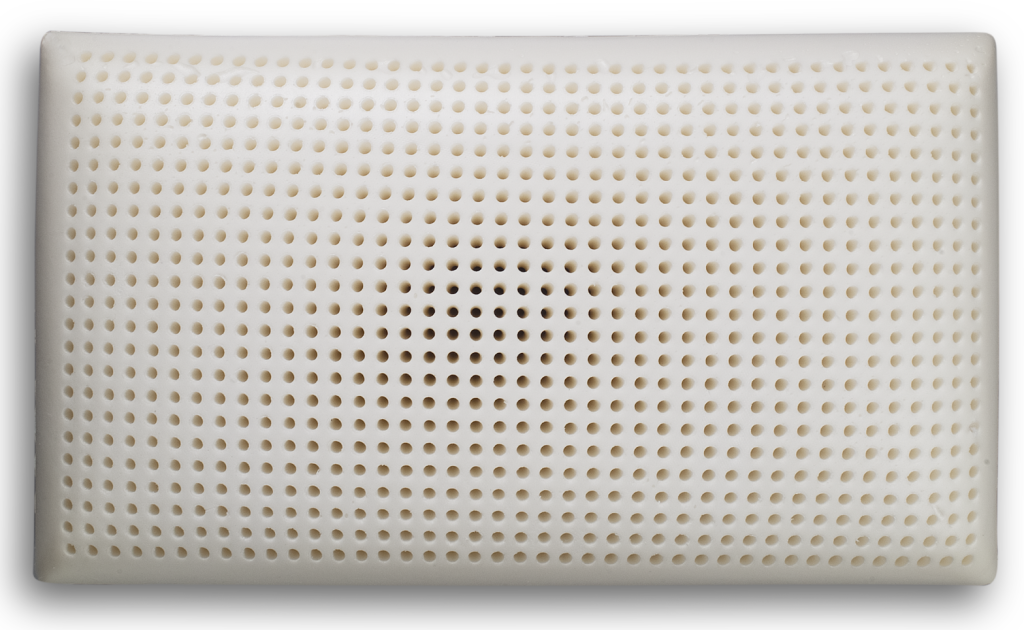 Sweet Dreams!! 🙂
Don't forget to go out and see Inside Out!