Alexander and the Terrible, Horrible, No Good, Very Bad Day
By Erin
*I attended the press junket for this film as a guest of Disney for purposes of this post. All thoughts and opinions remain my own. All photos and videos are courtesy of Walt Disney Studios*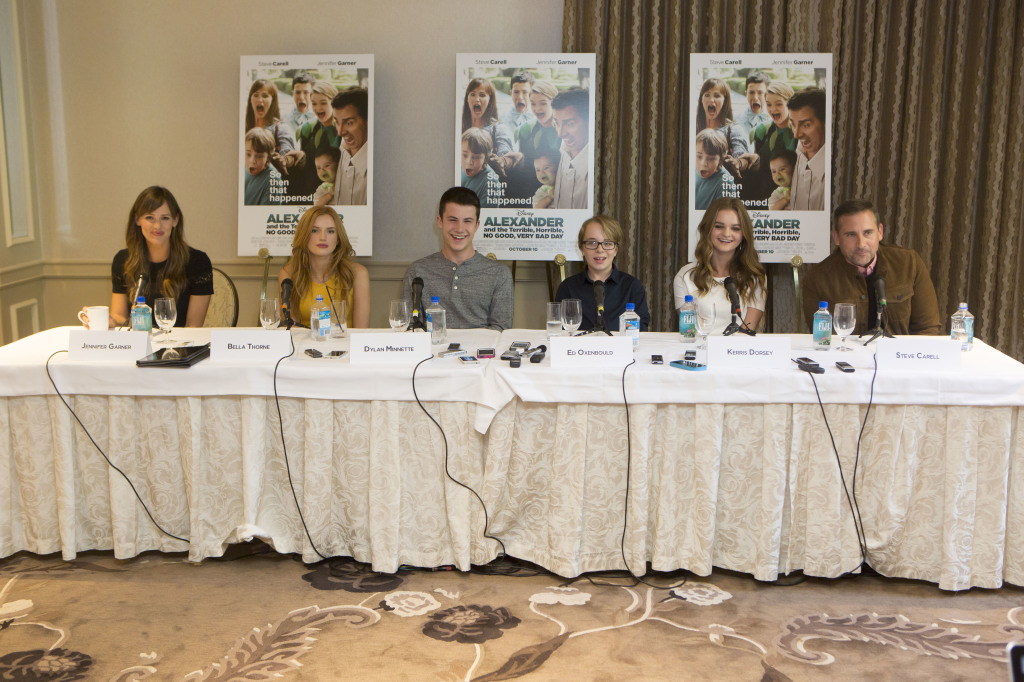 We all have bad days. Some more than others, including myself a lot of the time I feel like! As a child, I adored the book, so I am thrilled to see this one in theaters. I still have the book and enjoy taking a look back at it every now and then. Alexander And The Terrible, Horrible, No Good, Very Bad Day is such a funny movie starring Steve Carell and Jennifer Garner. Alexander is a young boy who at 11 years old experiences one of the most terrible and horrible days of his young life! After making a wish that he soon regrets, he begins to find out that he isn't the only one who has bad days. The movie has a good message about family coming together and having each other's backs, even when things are going terribly wrong. It is the perfect family movie that we can all relate to while enjoying a good laugh.
Now, let's take a closer look at the film and see what tid-bits the cast has to share with us about making the film. In attendance was Jennifer Garner, Bella Thorne, Dylan Minnette, Ed Oxenbould, Kerris Dorsey, and Steve Carell.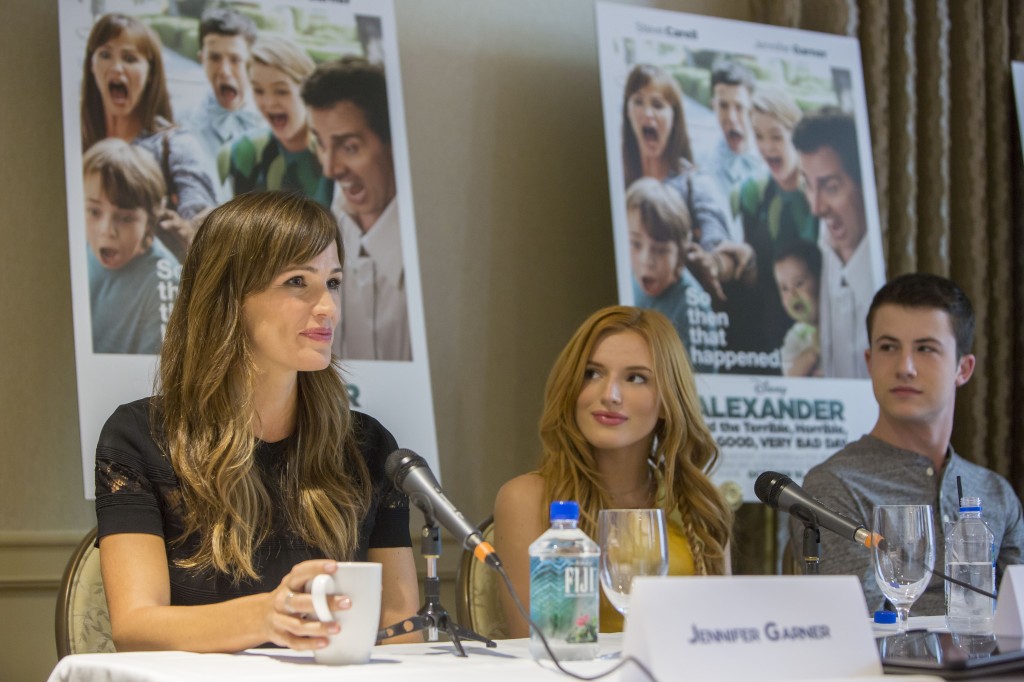 Did the cast have any bad days on set?
Jennifer Garner  told us about a miserably hot day shooting outdoors on location when the temperatures out were getting unbearable. Steve Carell  was humorously mocking her answer and you could tell instantly that the cast really enjoyed working together.
What did Jennifer Garner think about getting to work  with Dick Van Dyke during his cameo in the film?
She said he could do whatever he wanted since it's Dick Van Dyke, even if he was screaming at her. She wished the rest of the cast could have been with her though. As this was the only time they weren't all together.
 Has Jennifer cracked what it takes to make a good mother?
Jennifer: "Gosh, have I cracked what it is to be a great mom? Nooooo! But that's the great thing about being a parent, it's that everyday is a fresh start. You always can say "Today we're going to try this." And if it goes horribly, you say "Today we're throwing that out, we're trying this." That's part of what I like about being a mom in general.
But I do, I have enjoyed this new world of playing moms. This little kid whose mom is a teacher at my child's school said, "Mrs. Affleck is a lot like my mom, she gets to have a lot of other kids." (laugh) You feel that way. You form these relationships."
The Cooper family in the film is overly positive and support each other most of the time, is there any danger to that positivity at all in the real world?
Jennifer: "Of course. Your kids need to be allowed to have a bad day and you need to show them that it's ok to have the whole range of emotions, you should have it all, you have rage and anger and sadness, so there's a lot of room for joy and happiness as well."