Jumping Around at the Barn
By Erin
Summer is just around the corner and these long summer days are really nice to get some jumping fun in. It's a great time to get some training in and get ready for the show season ahead. A few of the horses are just learning how to jump and are coming along very nicely. You can tell that they really enjoy this change of pace from the usual just hacking around the barn. I am enjoying having a horse to be able to jump around a little bit on too, as I haven't gotten to do much of it lately!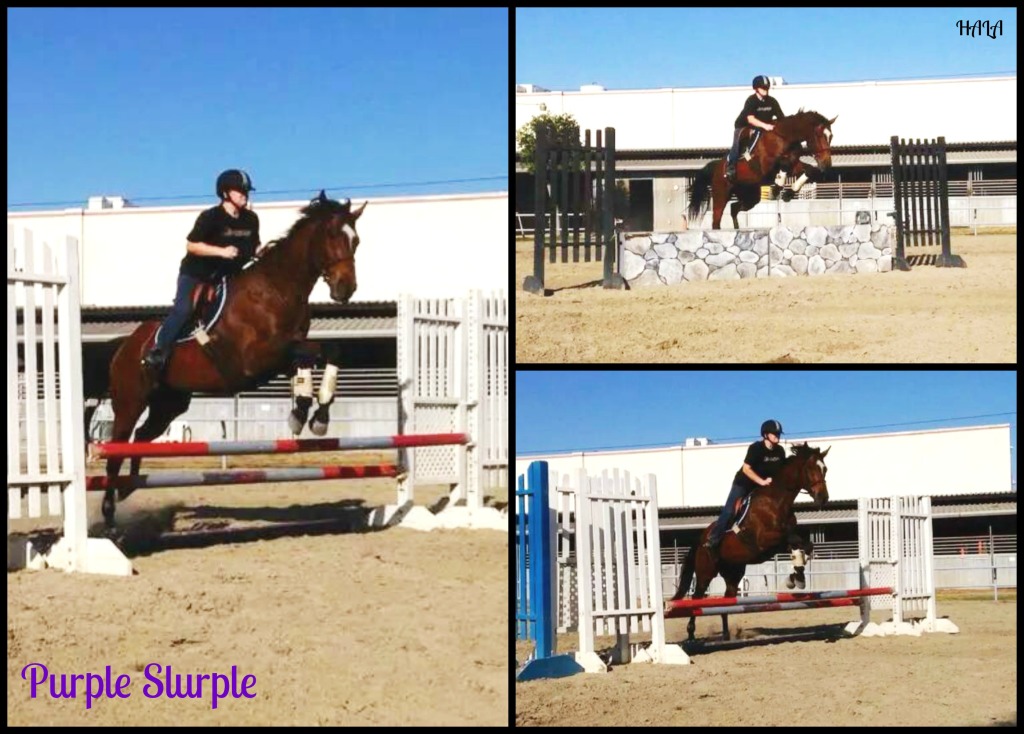 Purple jumping his first oxer (the red and grey jump) and his first time over the rock wall! He did great! Don't mind my position… I'm rusty and he's just learning, so we're both getting used to these jumps! 🙂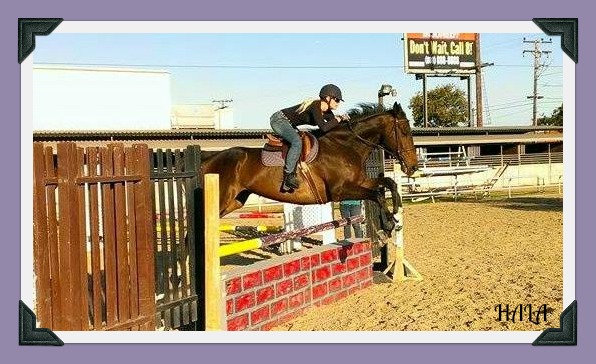 Every Last Detail AKA, Big jumping the brick wall. Big is looking good here! He's such a pro!