The 2014 Subaru Forester
By Erin
Disclosure: I am a voluntary participant in the Subaru of America Forester Blogger Program. I have been asked by Subaru of America to review their products in exchange for the use of a short-term vehicle loan and a gas card. As always, all opinions are 100% my own.
It's getting to be that time for me when I need to start thinking about what car I'd like to get next. My current car is a 2001 model, and at 13 years its on its last leg. When the opportunity to try out the Forester from Subaru presented itself to me, I could not pass up the chance to drive it around and see what it would be like to have a "new" car again. I need a reliable car driving on the crazy freeways and roads in the Los Angeles area, and the Forester was a perfect choice for me to test drive.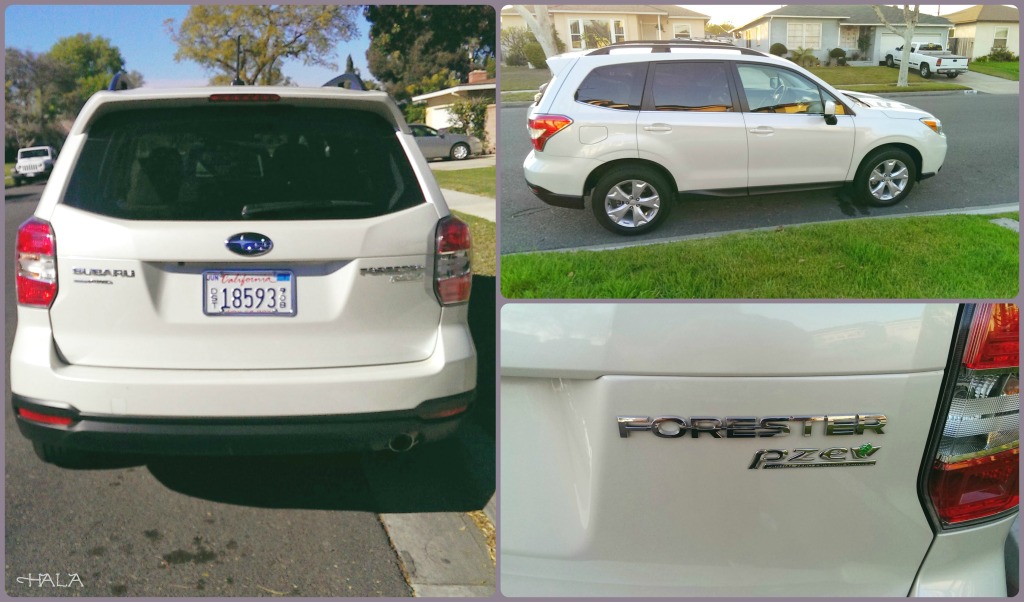 The car was delivered right to my house. It doesn't get any easier or better than that!
It was a particularly warm weekend, boy was I ever lucky to have chosen this weekend to have this wonderful loaner car! Air conditioning? SCORE! My current car does not have a working air conditioning system, thus making having this loaner car even more of a luxury to have for a few days.
I don't think you can truly appreciate and value having air conditioning in your car until you get a taste of what it is like when you do NOT have access to air conditioning.
Now, what else is so great about the Forester you may ask? Well here are some highlights the Forester has that I enjoyed. Take a look for yourself! 😉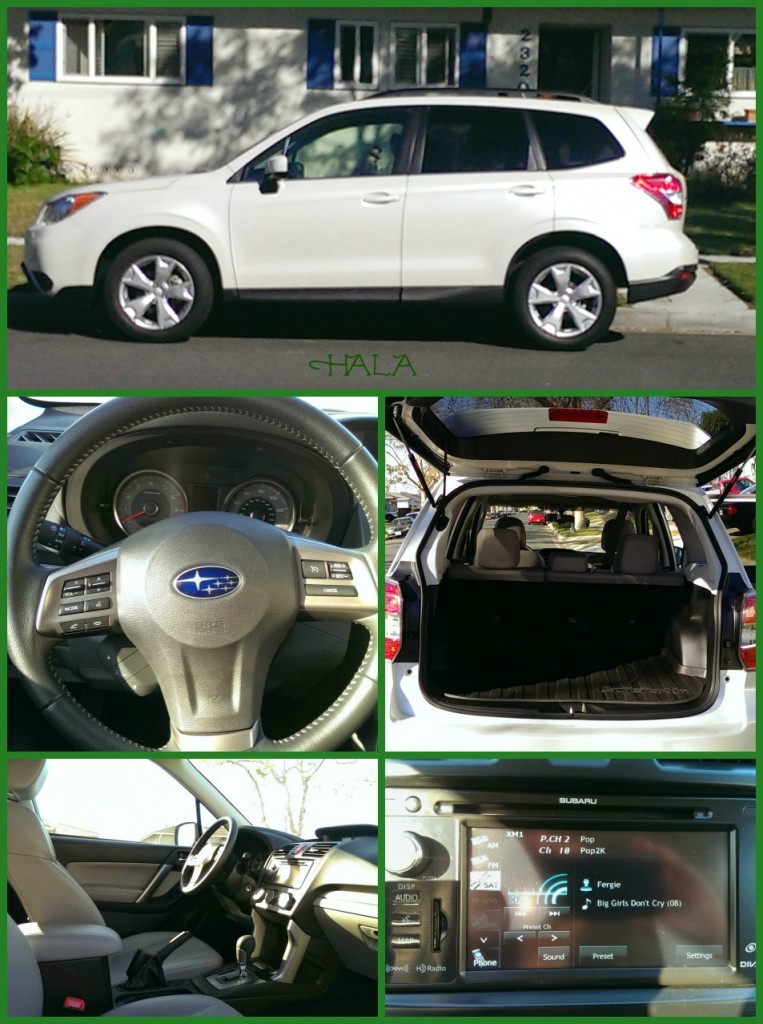 The 2014 Forester. The Forester has a sleek design with a super spacious trunk for all your toys, beach gear, luggage for that road trip, groceries, or anything else your heart desires. One of my favorite features is the EyeSight Driver. I felt more at ease with this feature in the car, being able to see behind me when backing up in reverse was a huge relief as I always get a little worried wondering if there is something I cannot see behind me. I tend to worry and wonder if I am getting too close to any cars or other objects, with this feature I was able to see everything that was behind me and how close I was to anything that was behind me. Such an important safety feature I think every car should have these days!