Disney Magic
By Erin
Check back here often for the latest, greatest, and magical Disney News. 🙂
The Good Dinosaur

"Sometimes you gotta get through your fear to see the beauty on the other side."  "The Good Dinosaur" asks us this question: What if the asteroid that forever changed life on Earth missed the planet completely and giant dinosaurs never became extinct? Pixar Animation Studios takes you on an epic journey of a lifetime into the world of dinosaurs where an Apatosaurus named Arlo makes an unlikely human friend. While traveling through a harsh and mysterious landscape, Arlo learns the power of confronting his fears and discovers what he is truly capable of. Disney/Pixar's The Good Dinosaur is out in  theatres in 3D this Thanksgiving!
Alice Through the Looking Glass
In Disney's "Alice Through the Looking Glass," we are reunited with the unforgettable characters from Lewis Carroll's beloved stories as Alice returns to the whimsical world of Underland and travels back in time to save the Mad Hatter. Director James Bobin brings his unique vision to the spectacular world Tim Burton created on screen in 2010 with "Alice in Wonderland," the film is written by Linda Woolverton based on the characters created by Lewis Carroll and produced by Joe Roth, Suzanne Todd and Jennifer Todd and Tim Burton with John G. Scotti serving as executive producer. The all-star cast includes: Johnny Depp, Anne Hathaway, Mia Wasikowska and Helena Bonham Carter along with the voices of Alan Rickman, Stephen Fry, Michael Sheen and Timothy Spall. We also get to meet several new characters: Zanik Hightopp (Rhys Ifans), the Mad Hatter's father and Time himself (Sacha Baron Cohen), a peculiar creature who is part human, part clock. You won't want to miss this Mad Party! 😉
The Finest Hours

A heroic action-thriller that you won't want to miss, "The Finest Hours" is an incredible true story of the most daring rescue mission in the history of the Coast Guard. Audiences will be transported to the heart of the action, creating a fully immersive cinematic experience on an epic scale. On February 18, 1952, a massive nor'easter struck New England, pummeling towns along the Eastern seaboard and wreaking havoc on the ships caught in its deadly path, including the SS Pendleton, a T-2 oil tanker bound for Boston, which was literally ripped in half, trapping more than 30 sailors inside its rapidly sinking stern. As the senior officer on board, first assistant engineer Ray Sybert (Casey Affleck) soon realizes it is up to him to take charge of the frightened crew and inspire the men to set aside their differences and work together to ride out one of the worst storms to ever hit the East Coast. Meanwhile, as word of the disaster reaches the U.S. Coast Guard station in Chatham, Massachusetts, Warrant Officer Daniel Cluff (Eric Bana) orders a daring operation to rescue the stranded men. Despite overwhelming odds, four men, led by Coast Guard Captain Bernie Webber (Chris Pine), set out in a wooden lifeboat with an ill-equipped engine and little, if any, means of navigation, facing frigid temperatures, 60-foot high waves and hurricane-force winds.
Finding Dory
Disney Pixar's Finding Dory reunites everyone's favorite forgetful blue tang, Dory, with her friends Nemo and Marlin on a search for answers about her past. What can she remember? Who are her parents? And where did she learn to speak Whale? Dory swims into theatres everywhere on June 17th, 2016! Another one I can't wait to see!!
Moana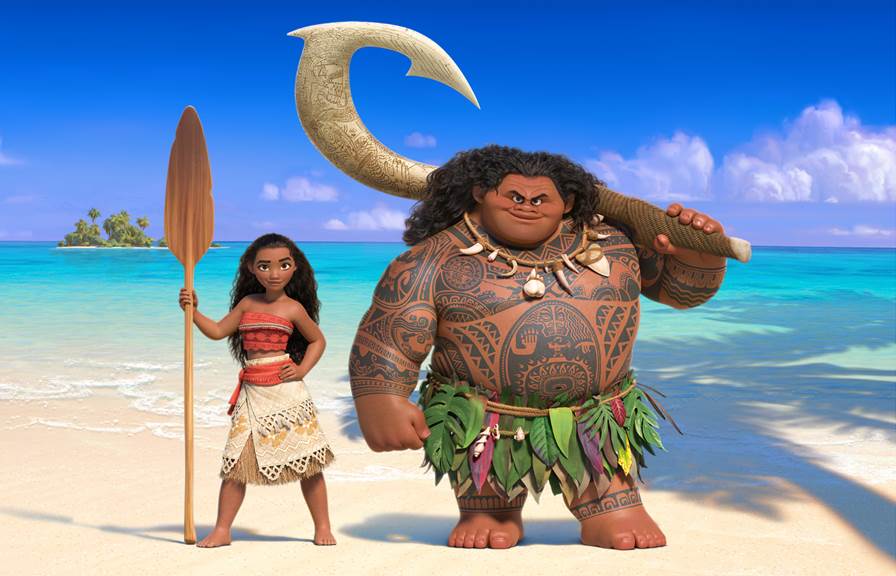 Some exciting news about Moana! Walt Disney Animation Studios' "Moana" has found her voice following a worldwide search to cast the film's main character. Auli'i Cravalho, 14, a Native Hawaiian newcomer  joins Dwayne Johnson for this big-screen adventure about a spirited and fearless teenager named Moana (voice of Cravalho) who, with help from demi-god Maui (voice of Johnson), sets out on a daring mission to prove herself as a master wayfinder.
Many hundreds of talented people from across the Pacific Islands eagerly tried out for the role. Cravalho had set her sights firmly on her sophomore year of high school. "I didn't think I would have a chance," she said. "When I was little, I used to dance around the house singing at the top of my lungs. In my mind, that was performing and I loved the feeling of it. But I never imagined being in a Disney movie, being Moana—representing my culture in that way."
The film's Hawai'i casting director remembered an unrelated audition Cravalho did as part of an a cappella group, which had been submitted for a talent showcase for a charity. Feeling the local teen would be perfect for the Disney role, she tracked her and her mother down and invited Cravalho to audition. "Her audition was fantastic – she was such a raw talent," said producer Osnat Shurer. "Auli'i was among a small number of girls we brought back for a second round of auditions. Then we flew her and her mom over to audition at our studios in Burbank."
"Auli'i demonstrated a certain fearlessness in her auditions and call-backs," said director John Musker. "She has a playful, mischievous wit. She can project vulnerability, she doesn't seem intimidated at all by the challenges ahead, and her Polynesian background has helped shape her connection to family, hard work and music. These are all qualities she shares with Moana."
"Moana is a vibrant, tenacious 16-year-old growing up on an island where voyaging is forbidden," added director Ron Clements. "But Moana has been drawn to the ocean since she can remember and is desperate to find out what's beyond the confines of her island."
Cravalho has already started recording for the role.
"Moana" will be sailing into U.S. theaters on Nov. 23, 2016!
A little more about "Moana"
Three thousand years ago, the greatest sailors in the world voyaged across the vast South Pacific, discovering the many islands of Oceania. But then, for a millennium, their voyages stopped – and no one today knows why. From Walt Disney Animation Studios comes "Moana," a sweeping, CG-animated adventure about a spirited teenager who sails out on a daring mission to prove herself a master wayfinder and fulfill her ancestors' unfinished quest. During her journey, Moana (voice of Auli'i Cravalho) meets the once-mighty demi-god Maui (voice of Dwayne Johnson), and together, they traverse the open ocean on an action-packed voyage, encountering enormous fiery creatures and impossible odds. Directed by the renowned filmmaking team of Ron Clements and John Musker ("The Little Mermaid," "Aladdin," "The Princess & the Frog"), and produced by Osnat Shurer ("Lifted," "One Man Band"), "Moana" sails into U.S. theaters on Nov. 23, 2016.
CHOC Walk in the Park at Disneyland!
Have you ever wanted to get into the park early before it opens? Well this Sunday, October 11th  you can, while supporting a wonderful cause!  CHOC "Walk in the Park"  is an event presented by the Disneyland Resort. The Walk, which will be held the morning of Sunday, October 11, is the largest, most unique single pediatric walk event in the nation. Among the event's estimated 15,000 walkers are participants from the U.S., Canada, Mexico, Australia and Japan. This year's event is all the more special as the CHOC Walk commemorates its 25th silver anniversary against the sparkling backdrop of the Disneyland Resorts 60th Diamond Celebration.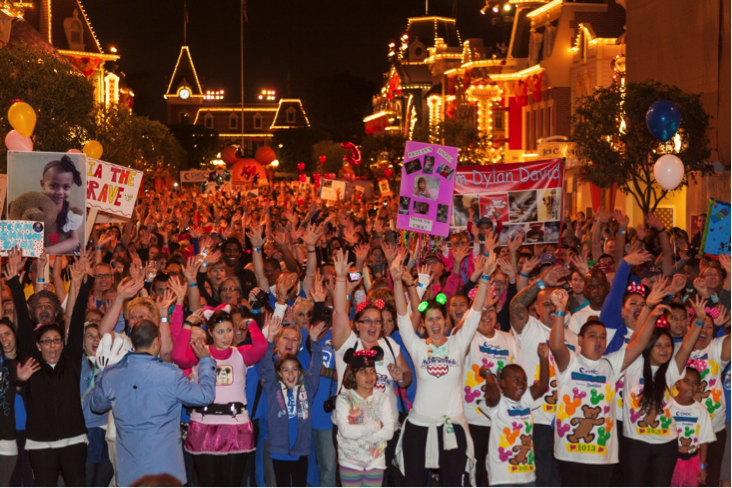 The 2015 Walk covers three miles through Disneyland Park and Disney California Adventure Park where "CHOC walkers" get a special peek at the magic of the Disneyland Resort before the parks open to the general public. At the end of the 5k walk, the event continues in the resort's Downtown Disney District where event sponsors, hospital support groups, shops and restaurants have special offers for participants.
New magic has been added to this year's event!
As part of this year's event, CHOC Children's is hosting its first CHOC Walk Ambassador's Luau on Saturday, October 10, 2015, from 4:30 to 7:30 p.m., in the Grand Ballroom of the Disneyland Hotel. The CHOC Walk Ambassador's Luau promises to be a fun-filled afternoon for the whole family that will take place the day before the CHOC "Walk in the Park," presented by the Disneyland Resort.
Can't make it or it's just too early in the morning for you? Even hibernators can raise money and earn fun CHOC Walk prizes! 
Another way for people to support the event is to register for the Walk as a "Sleeping Bear."  This special designation allows CHOC supporters who cannot make it on Walk day to still raise money and support CHOC Children's. "Sleeping Bears" receive a CHOC Walk T-shirt and are eligible to earn prizes from their fundraising efforts. More information on Sleeping Bears can be found by clicking here.
Event and registration information can be found at www.chocwalk.org and real-time event information can also be found on Facebook, Instagram and Twitter. The hashtag for the walk is #chocwalk.
The Good Dinosaur
A new trailer, poster & images for Disney•Pixar's The Good Dinosaur! 🙂 This is a super cute one that you won't want to miss!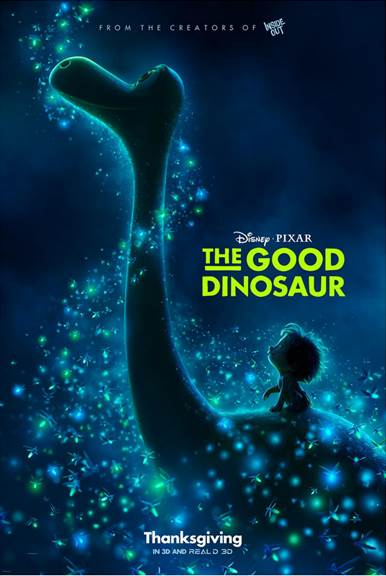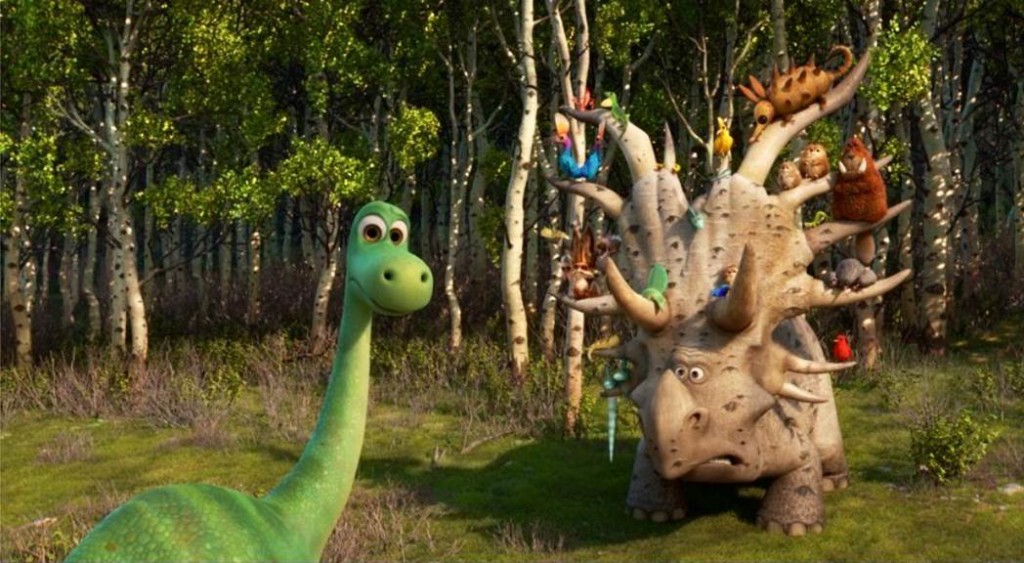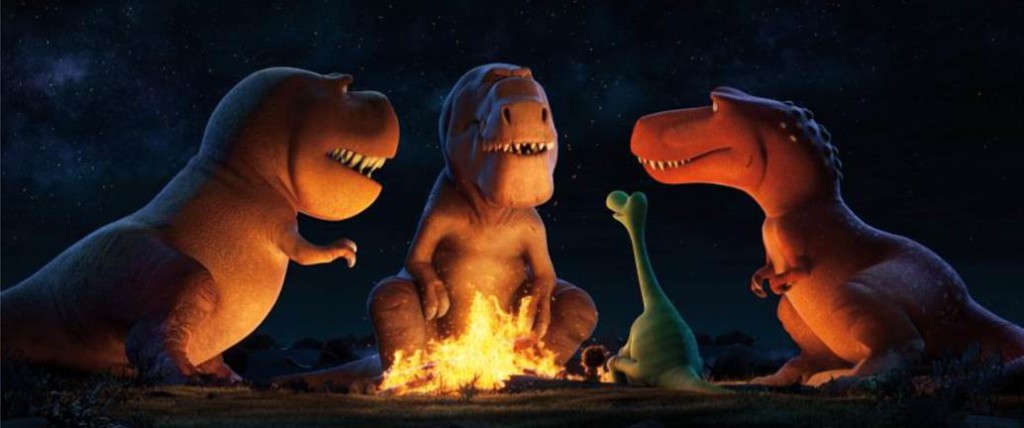 Zootopia
Animal lovers young and old will want to see this one! Zootopia is a modern mammal metropolis and a city like no other. Comprised of habitat neighborhoods like ritzy Sahara Square and frigid Tundratown, it's a melting pot where animals from every environment live together—a place where no matter what you are, from the biggest elephant to the smallest shrew, you can be anything. But when optimistic Officer Judy Hopps (voice of Ginnifer Goodwin) arrives, she discovers that being the first bunny on a police force of big, tough animals isn't so easy. Determined to prove herself, she jumps at the opportunity to crack a case, even if it means partnering with a fast-talking, scam-artist fox, Nick Wilde (voice of Jason Bateman), to solve the mystery. Walt Disney Animation Studios' "Zootopia," a comedy-adventure directed by Byron Howard ("Tangled," "Bolt") and Rich Moore ("Wreck-It Ralph," "The Simpsons") and co-directed by Jared Bush ("Penn Zero: Part-Time Hero"), opens in theaters on March 4, 2016.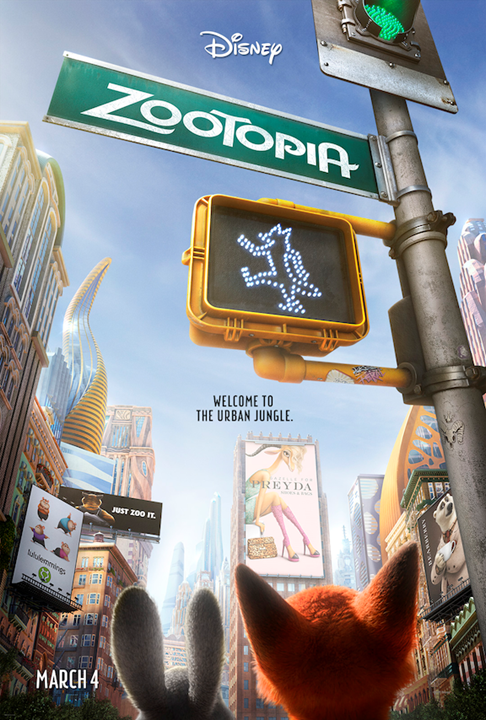 The Jungle Book

Being that I am a HUGE animal lover, this is another one I'm really excited for! "The Jungle Book" is an all-new live-action epic adventure about Mowgli (newcomer Neel Sethi), who is a man-cub that is raised in the jungle by a family of wolves. We get to follow along as he embarks on a captivating journey of self-discovery when he's forced to abandon the only home he's ever known.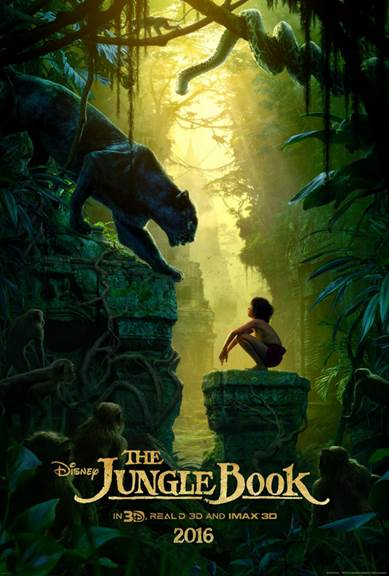 Some cool facts about this film:
*Neel Sethi, now 11, was selected from thousands of candidates following a worldwide search for the perfect man-cub!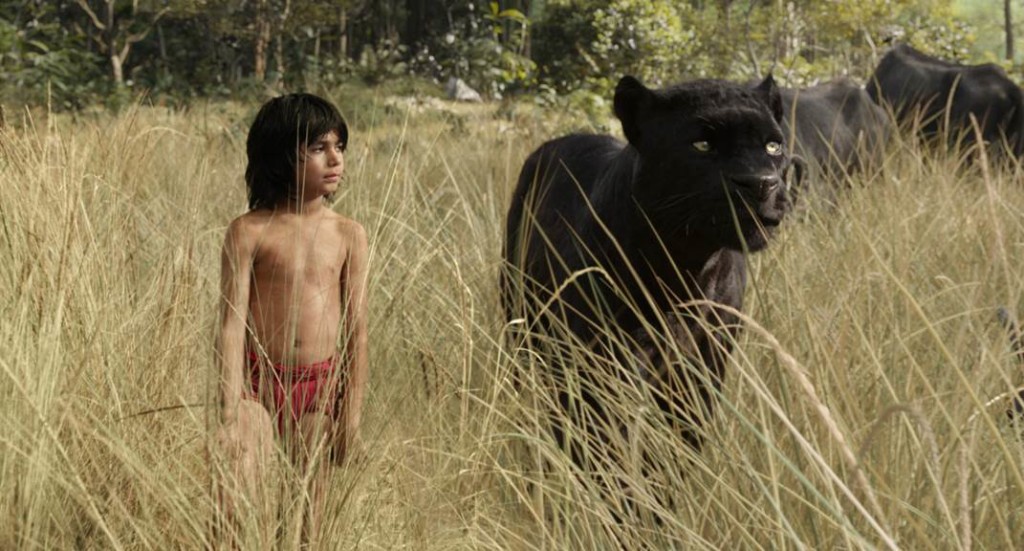 *The all-star voice cast includes Oscar®-winners Ben Kingsley ("Learning to Drive," "The Walk"), Lupita Nyong'o ("12 Years a Slave," "Star Wars: The Force Awakens") and Christopher Walken ("The Deer Hunter"), as well as Bill Murray ("Lost in Translation"), Idris Elba ("Star Trek Beyond"), Scarlett Johansson ("Avengers: Age of Ultron") and Giancarlo Esposito ("Breaking Bad').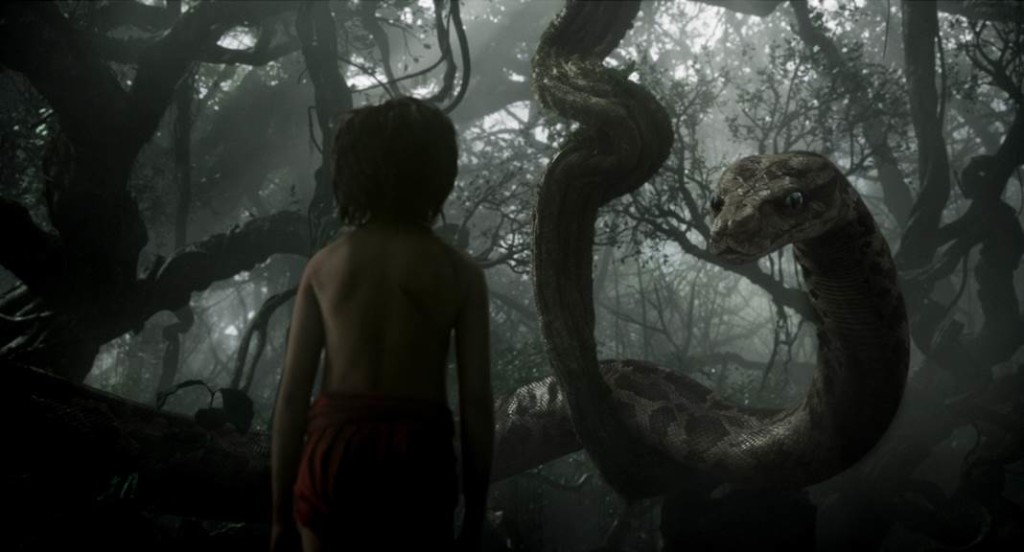 *Rudyard Kipling penned the collection of short stories, "The Jungle Book," in the early 1890s from his home in Vermont.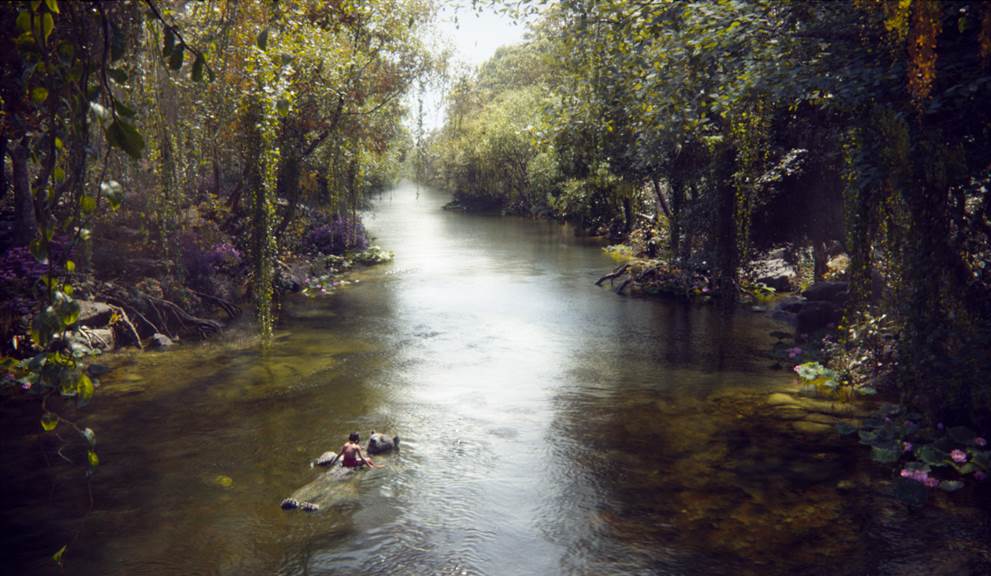 * State-of-the-art technology is behind larger-than-life jungle creatures that join Neel Sethi's Mowgli on screen in an all-new, immersive, jaw-dropping viewing experience. The film will be spectacular in 3D and IMAX 3D. I can't wait!
THE JUNGLE BOOK opens in theatres everywhere on

April 15th, 2016

!
Star Wars News! 
STAR WARS: THE FORCE AWAKENS (#StarWars & #TheForceAwakens) / ROGUE ONE (#RogueOne)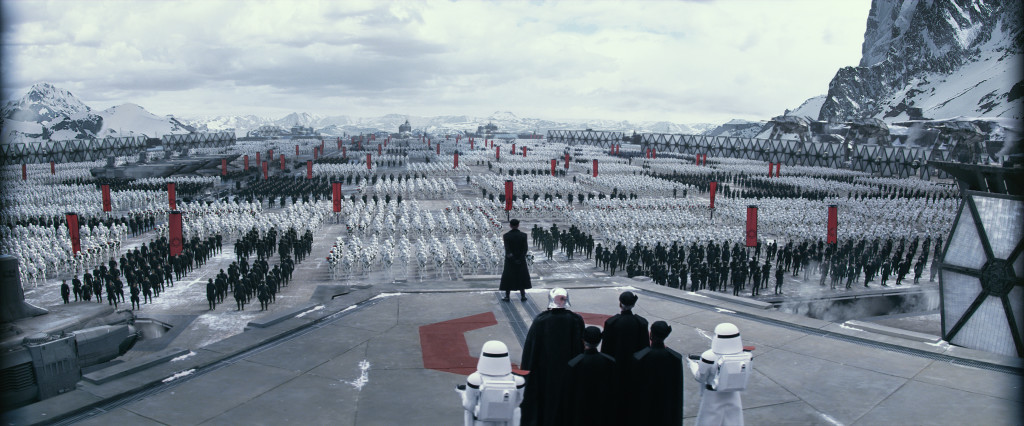 We are only 100 days away to the epic release of Episode VII, STAR WARS: THE FORCE AWAKENS, on December 18, 2015! For STAR WARS: EPISODE VIII, Rian Johnson will be directing the film slated for release on May 26, 2017.  Colin Trevorrow ("Jurassic World") has signed on to direct STAR WARS: EPISODE IX, which is scheduled for release in 2019.
In other Star Wars news, "Untitled Han Solo" a stand-alone film, slated for release on May 25, 2018, will be directed by Christopher Miller & Phil Lord, with Lawrence Kasdan and his son Jon Kasdan writing the screenplay.
The first of the standalone Star Wars stories to hit the big screen, ROGUE ONE, has commenced principal photography. Gareth Edwards("Godzilla," "Monsters") is directing ROGUE ONE, which tells the story of resistance fighters who have united to steal plans to the dreaded Death Star.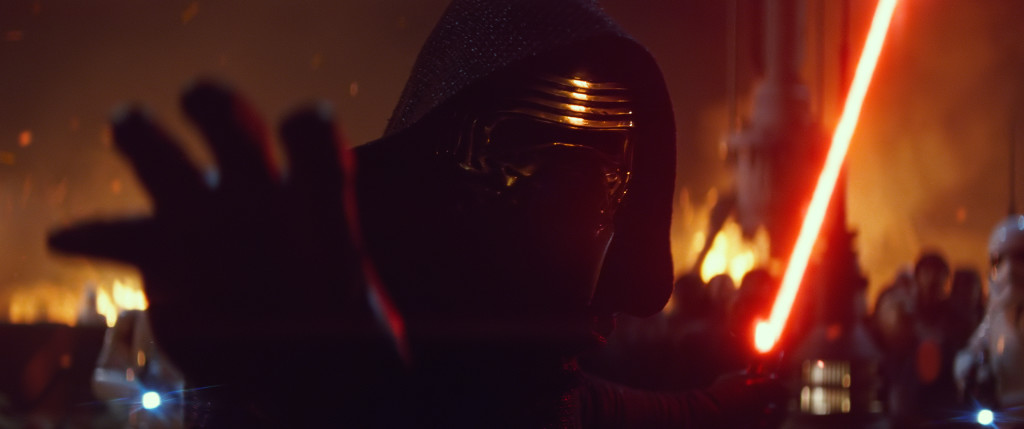 The filmmakers have assembled a stellar cast, which includes Felicity Jones, nominated for an Academy Award® for her leading role in "The Theory of Everything"; Diego Luna, who was featured in 2008's Oscar®-winning "Milk" and the critically acclaimed "Killing Them Softly"; Ben Mendelsohn, recently nominated for an Emmy® for his leading role in "Bloodline" and co-starring  in the upcoming "Mississippi Grind"; Donnie Yen, Hong Kong action star and martial artist who starred in "Ip Man" and "Blade II"; Jiang Wen, who co-wrote, produced , directed and starred in the award-winning "Let the Bullets Fly" and "Devils on the Doorstep"; Forest Whitaker, recently featured in the critically-acclaimed Lee Daniels' "The Butler" and winner of an Academy Award® for his leading role in 2006's "The Last King of Scotland; Mads Mikkelsen, who starred in "The Hunt" and was the memorable villain from 2006's "Casino Royale"; Alan Tudyk, who plays a performance-capture character in ROGUE ONE, stars in the soon-to-be-released "Con Man" series and "Trumbo," which releases this November; and Riz Ahmed, who was recently featured in "Nightcrawler" and starred in the BAFTA-winning film "Four Lions." The film is produced by Kathleen Kennedy and is slated for a December 16, 2016 release.
Star Wars: The Force Awakens- stars Harrison Ford, Mark Hamill, Carrie Fisher, Adam Driver, Daisy Ridley, John Boyega, Oscar Isaac, Lupita Nyong'o, Andy Serkis, Domhnall Gleeson, Anthony Daniels, Peter Mayhew and Max Von Sydow. Kathleen Kennedy, J.J. Abrams and Bryan Burk are producing with Tommy Harper and Jason McGatlin serving as executive producers. The screenplay is by J.J. Abrams & Lawrence Kasdan. STAR WARS: THE FORCE AWAKENS releases in U.S. theaters on December 18, 2015.
Monkey Kingdom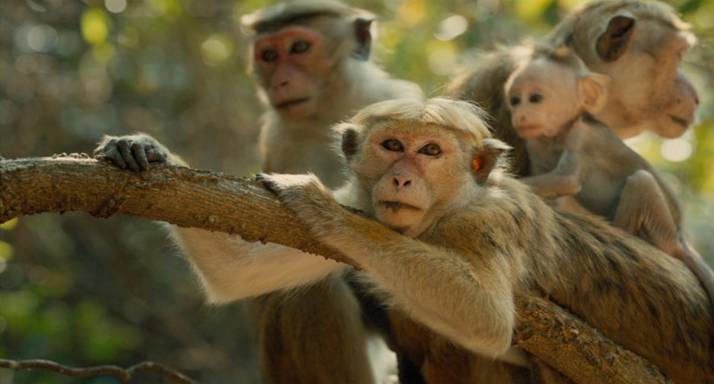 Life is an adventure for Maya, a clever and resourceful blonde-bobbed monkey in "Monkey Kingdom," Disneynature's new feature film set among ancient ruins in the storied jungles of South Asia. Maya's world is forever changed when she welcomes her son, Kip, into her complicated extended family. When their longtime home at Castle Rock is taken over by powerful neighboring monkeys, Maya's whole family retreats, and she uses her street smarts and ingenuity to uncover untapped resources amidst strange new creatures and unsettling surroundings. They will all have to work together to reclaim Castle Rock, where Maya can hopefully realize her dreams for her son's future. Swinging into theaters on April 17th!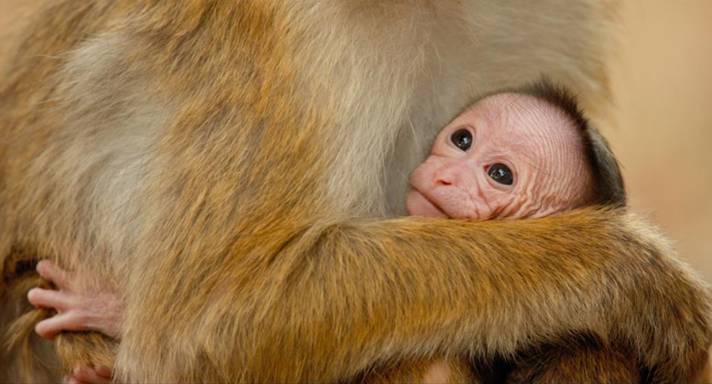 There is even a free Disneynature Monkey Kingdom Educator's Guide that includes nearly 100 pages of lessons and activities targeted for kids in grades 2 through 6. The lessons are aligned to Next Generation Science Standards, National Science Standards, and common core Language Art and Math Standards. That's pretty cool!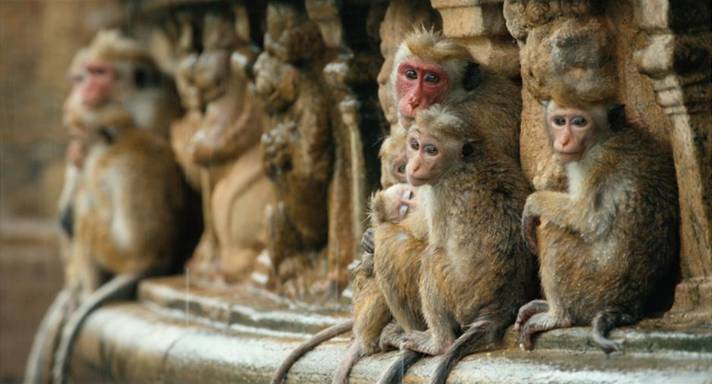 Notes:
For every ticket sold opening week (

April 17-23, 2015

), Disneynature will make a donation to Conservation International to help protect monkeys and other endangered species in their natural habitats. 
"Monkey Kingdom" is the sixth release for Disneynature, the first new Disney-branded film label from The Walt Disney Studios in more than 60 years.  The label was launched in April 2008 to bring the world's top nature filmmakers together to capture a variety of wildlife subjects and stories.
The first five big-screen releases under the Disneynature label—"Earth," "Oceans," "African Cats," "Bears" and "Chimpanzee"—are among the top six highest grossing feature-length nature films of all time.
Tomorrowland
In Disney's new upcoming mystery adventure, "Tomorrowland," starring Academy Award® winner George Clooney, who is a jaded scientist and Britt Robertson, a bright, optimistic teen bursting with scientific curiosity, embark on a danger-filled mission to unearth the secrets of an enigmatic place somewhere in time and space. Bound by a shared destiny, what they must do changes the world—and them—forever.
Hang with Robert Downey Jr. at the Premiere of Marvel's Avengers: Age of 
Ultron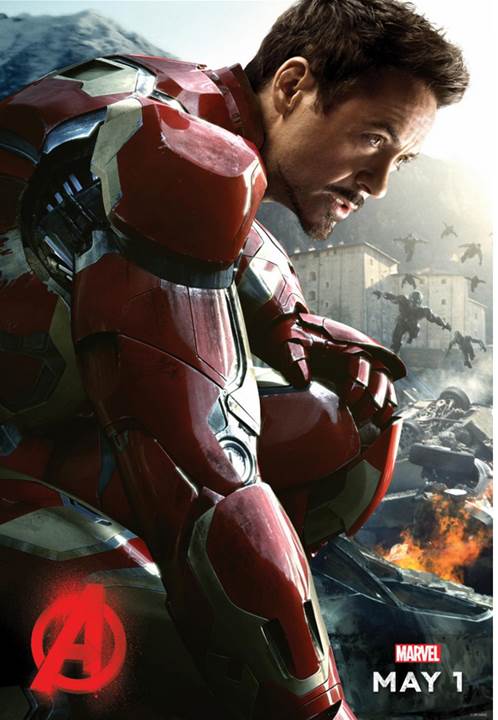 Robert Downey Jr. is offering fans the chance to live out the best night of their life by attending the World Premiere of Marvel's Avengers: Age of Ultron, all to support a great cause.
In the video above, Robert Downey Jr. reveals to us that anyone can win the opportunity to be flown  in style with a friend to Los Angeles to experience a day in the life of Tony Stark. By going to www.omaze.com/RDJ and donating just $10 to benefit Julia's House, a children's hospice center dedicated to helping improve the lives of children diagnosed with terminal illness, you could win a chance to live out your superhero dreams with RDJ in LA. You'll kick things off with breakfast at the iconic Randy's Donuts before launching into an action-packed day including a helicopter ride over the Hollywood sign, indoor skydiving, and a custom gown or tux fitting before meeting Robert Downey Jr. himself for an epic motorcade arrival at the World Premiere of Marvel's Avengers: Age of Ultron. And yes…there will be caviar.
You'll also be one of the first people on this planet to see the newest release from Marvel's hit franchise? How awesome is that? Yeah, that's happening. However, the opportunity to win this once-in-a-lifetime experience won't last forever.
ABOUT THE EXPERIENCE
You and a friend will be joining Robert Downey Jr. for the best day of your lives at the premiere of Marvel's Avengers: Age of Ultron. You will experience indoor skydiving, a helicopter ride over the Hollywood sign, a custom tux/gown fitting, a pit stop at Randy's Donuts and caviar tasting with RDJ before riding in his private motorcade to the premiere. Flights, 4-star hotel, and transportation are all included. Best of all, every entry benefits Julia's House.
ABOUT JULIA'S HOUSE
Julia's House is a children's hospice charity dedicated to helping life-limited children and their families. The nurses and caregivers at Julia's house provide life-changing support for parents and their children both in the hospice and in their own homes. The majority of those children are unlikely to live beyond the age of 18, but thankfully Julia's House is there for them year-round, offering emergency respite and overnight care during treatment and offering emotional and practical support at the end of a child's life.
ABOUT OMAZE
Omaze is an online charity platform that raises money and awareness for nonprofits by offering everyone the chance to win once-in-a-lifetime experiences with their favorite performers, athletes and influencers. That's everything from walking the red carpet on a date with George Clooney, to playing tennis with Serena Williams, to being in Star Wars: The Force Awakens. Founded by two best friends, Matt Pohlson and Ryan Cummins, Omaze connects its community of donors to transformative experiences, remarkable causes and compelling content.
Be sure to watch the action packed new trailer for this film too! 😉
Inside Out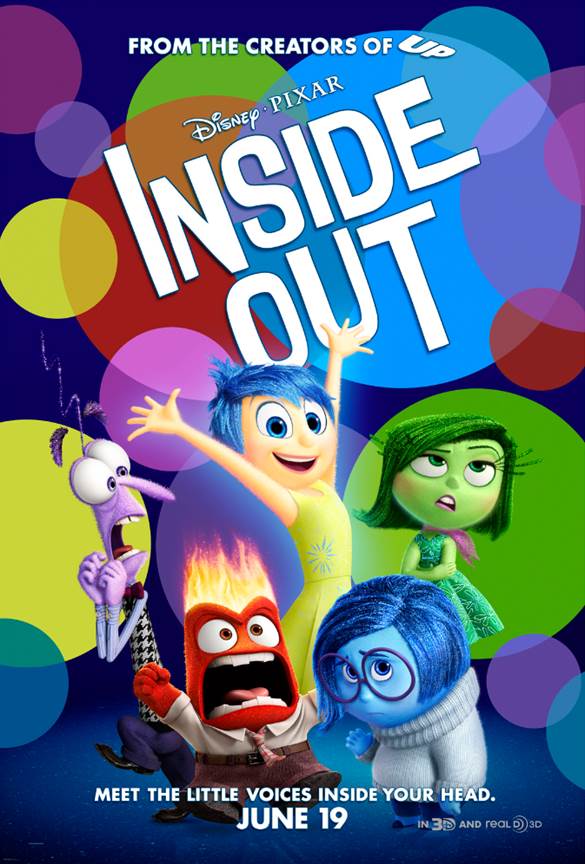 In today's world, growing up can be a bumpy road, and for Riley it's no exception. When she is uprooted from her Midwest life as her father has landed a new job in San Francisco, her world is turned upside down. Like all of us, Riley is guided by her emotions – Joy (Amy Poehler), Fear (Bill Hader), Anger (Lewis Black), Disgust (Mindy Kaling) and Sadness (Phyllis Smith). The emotions live in the "Headquarters," the control center inside Riley's mind, where they help advise her through everyday life. Riley and her emotions struggle to adjust to this new life. Joy, Riley's main and most important emotion, tries to keep things positive, but the emotions conflict on how best to navigate a new city, house and school.
Special Item: Cinderella's Premium Popcorn Bucket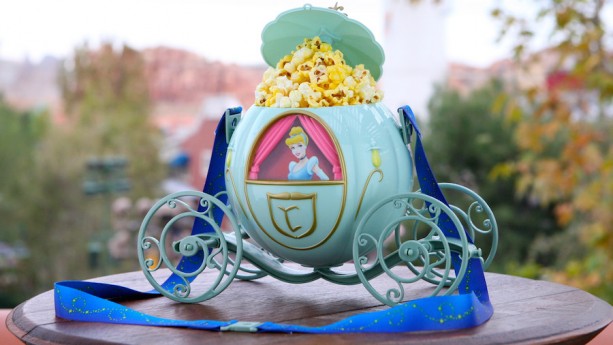 "Popping" in, just in time for the release of Disney's live-action film "Cinderella" in just a few short weeks, the new Cinderella premium popcorn bucket will soon be at  Disney's Hollywood Studios at Walt Disney World Resort. This special souvenir will also be available at the Disneyland Resort later this spring. I will be on the lookout for one of these at Disneyland! I soooo want one!! I just hope it doesn't turn back into a pumpkin on me! 😉 Bibbidi-Bobbidi-Boo!
Frozen Fever
It is my pleasure and I am thrilled to share with you the trailer for FROZEN FEVER! The highly-anticipated follow-up short to the global phenomenon FROZEN can be seen exclusively in theaters with Disney's new live-action CINDERELLA, starring Lily James and Academy Award-winner Cate Blanchett, on March 13th.
One of my all time favorite Disney movies as I can relate so much to Cinderella. There's so much more to the legend than you ever dreamed. Watch the brand new trailer for Cinderella and see the film in theatres March 13!
This is just gorgeous! Wish I had somewhere to wear a magical gown like this like Cinderella does! Breathtaking!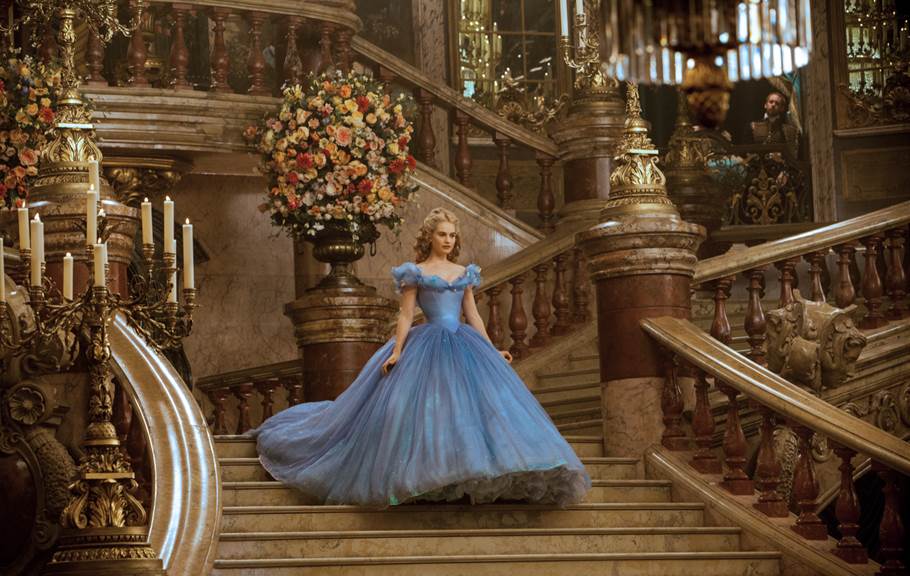 Watch as Kevin Costner leads a team of students to a brighter future through a cross-country championship in an true underdog story filled with heart, hope, and determination in "McFarland, USA" out February 20th! Check out this new featurette including never-before-seen interviews with the cast and filmmakers!
Red Carpet World Premiere of MCFARLAND, USA at the El Capitan Theatre in Hollywood! The event featured a special performance by Latin rock superstar Juanes! Here are a few shots from the magical night.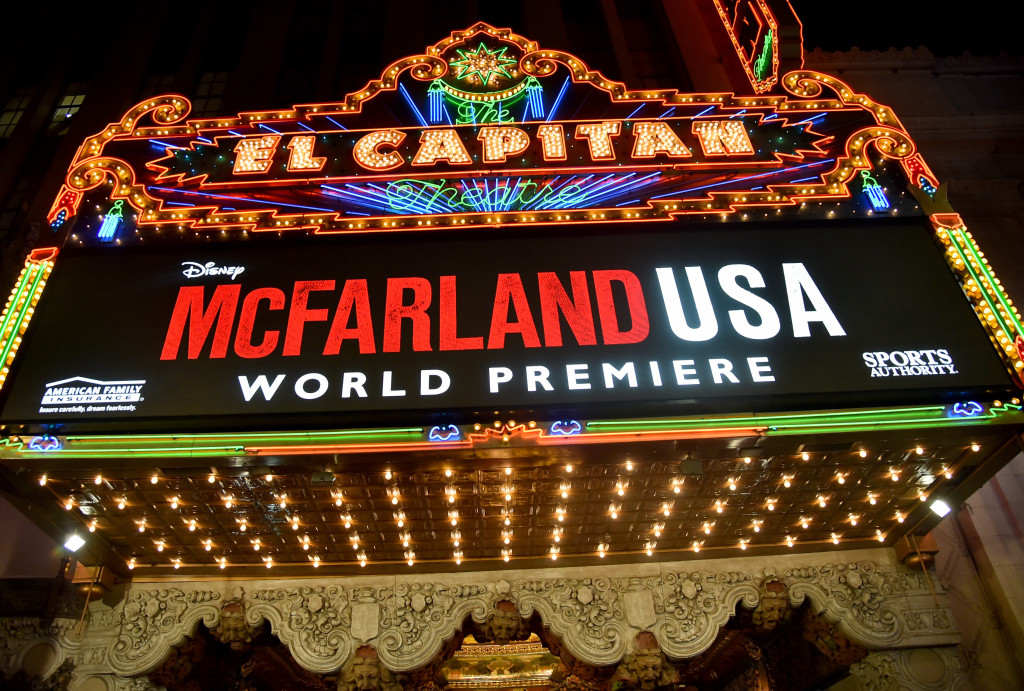 The famous El Capitan Theater in Hollywood, CA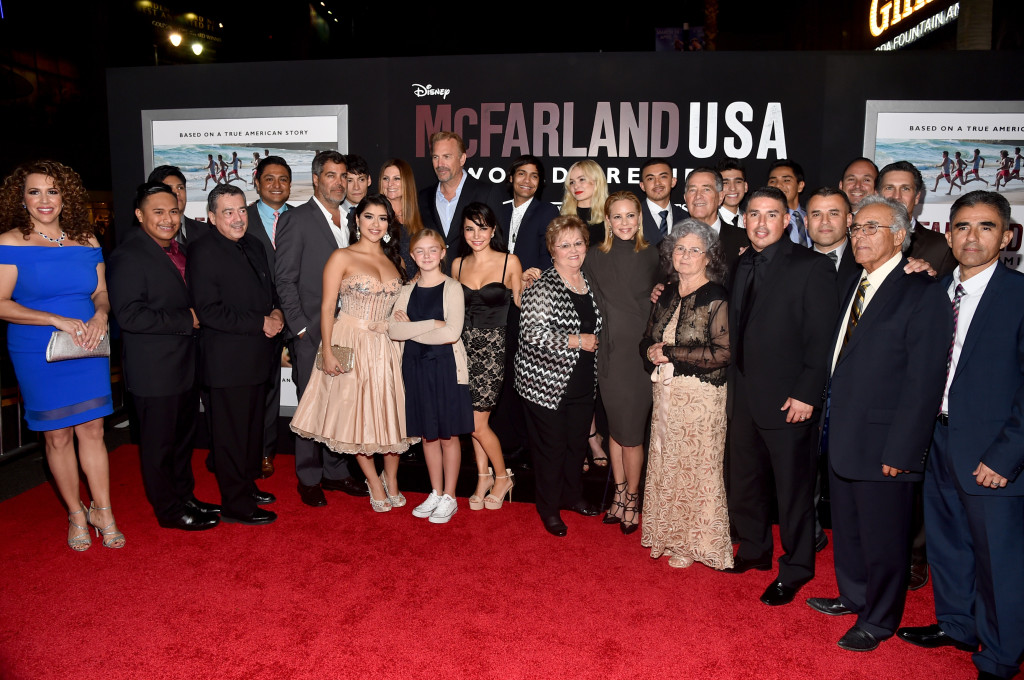 The cast, filmmakers and the inspirational folks from McFarland that the movie was created from.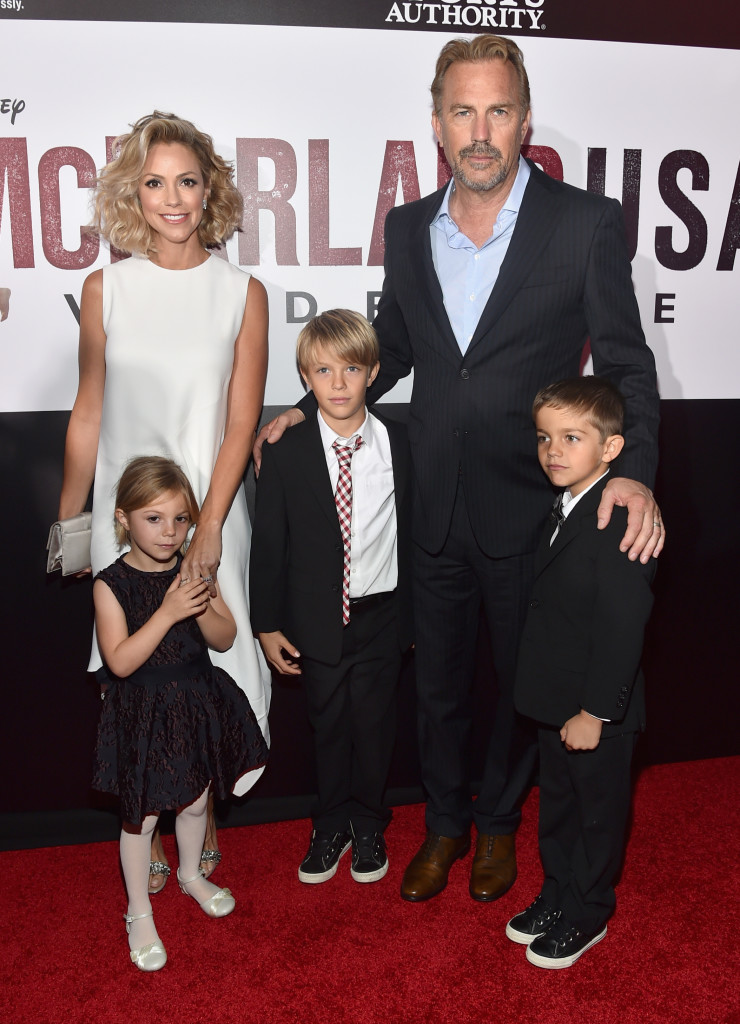 Kevin Costner and family.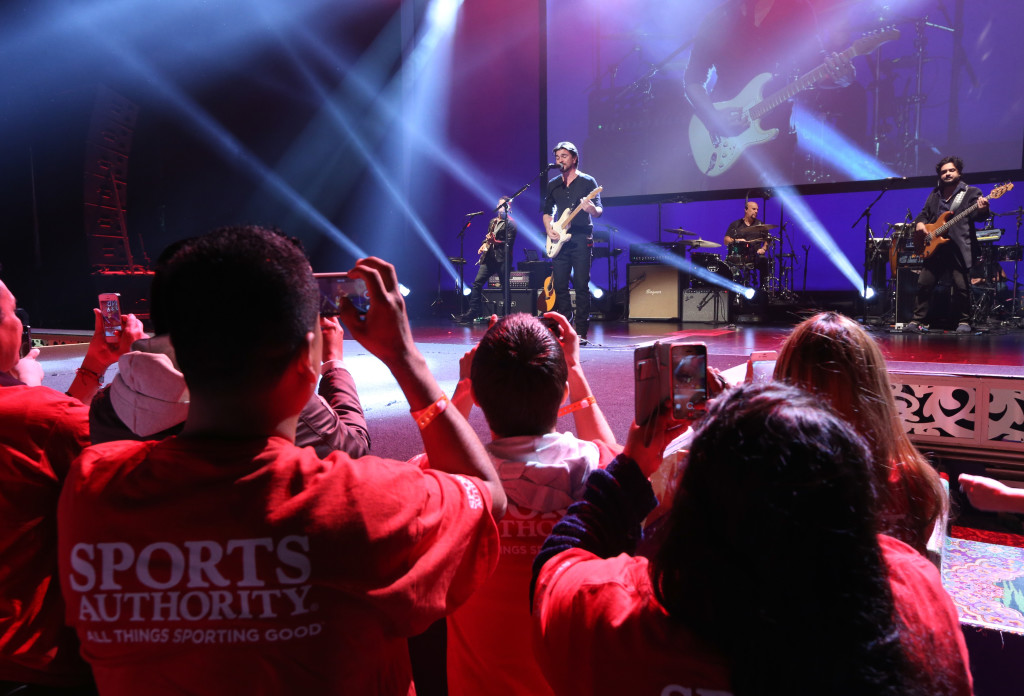 Special performance by musician Juanes at the world premiere of "McFarland, USA" at The El Capitan Theatre on February 9, 2015.
Also make sure you join the social relay race for a chance to win $2,500 and other prizes!
* All photos and videos are courtesy of Walt Disney Studios.*