Reviewing the Kavallerie Gel Half Pad & Giveaway!
By Erin
*We were sent these half pads for review purposes for this post. All thoughts and opinions remain our own.*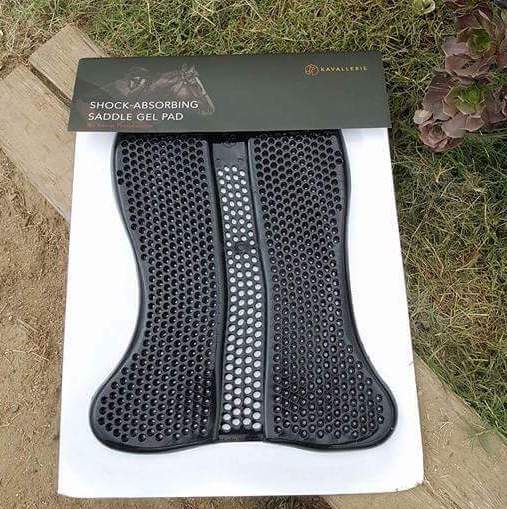 Recently my friend Sarah from Equine Racers and I were sent some awesome Kavallerie Gel Half Pads to try and we are loving them. I used mine with an English saddle. One of the first things I noticed about it was the ventilation throughout the pad which helps keep your horse cool. It is a very durable and flexible pad that is also very sticky and has a wonderful shock absorbing quality to it. It is the most comfortable gel pad that I've ever tried that will not slip as it stayed in place during my rides with it. Big seemed very comfortable in it too. The pad is very easy to keep clean, store, & use on a daily basis, I will be using this saddle pad often!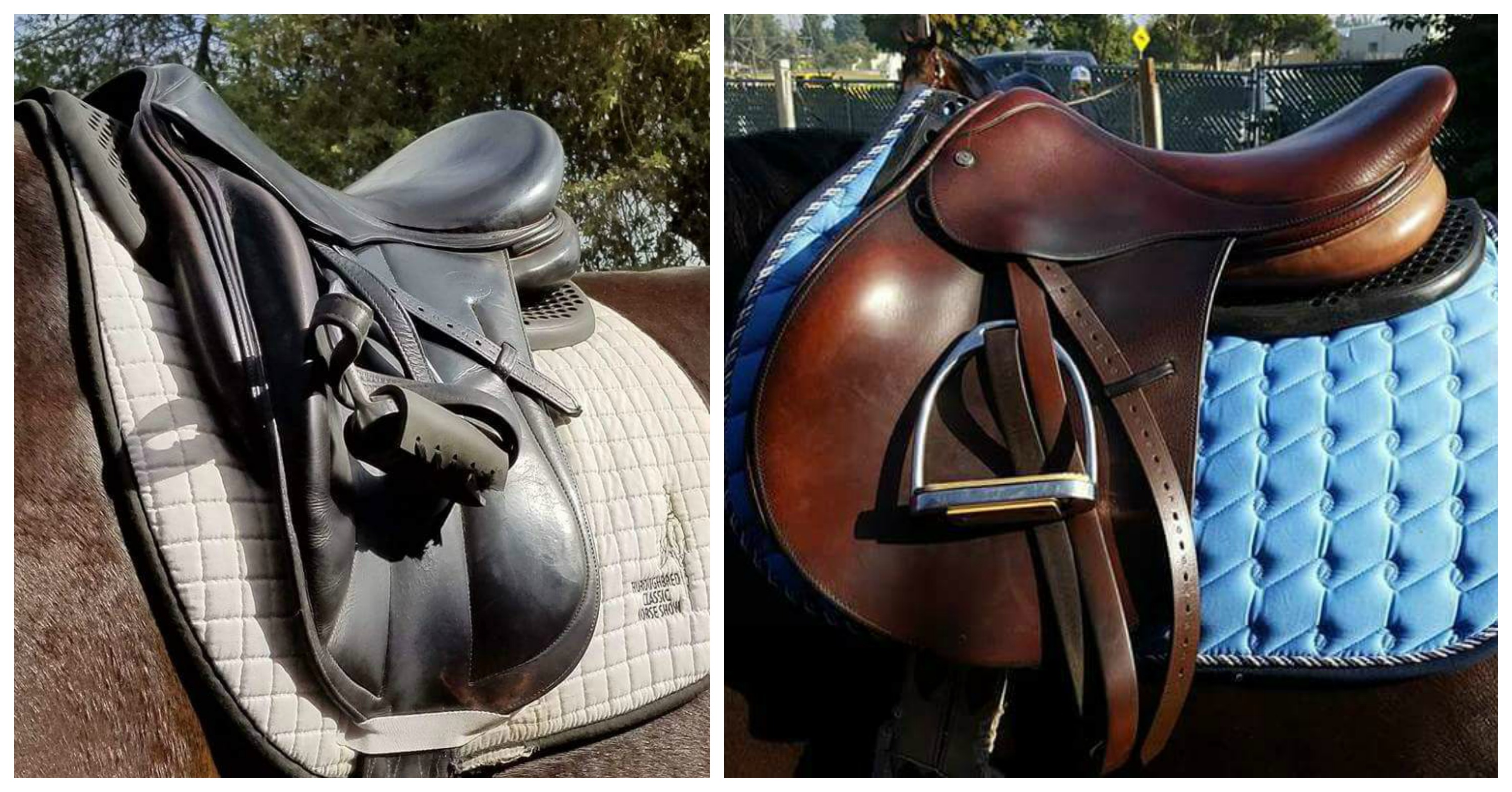 Sarah tried the orginal Kavallerie Gel Half Pad with her dressage saddle on three different horses that all differ in size and shape. First thing she noticed were all the ventilation holes thorough out the entire pad as well as how durable and flexible it is. She really liked the fact that it stayed perfectly in place during her entire ride, it never once shifted or bunched up as some pads tend to do, even when you are working on lateral movements. During her rides she also noticed a slight air ride feel, almost as if there were some sort of seat shock absorber. Her horses all seemed very happy and comfortable in it and she noticed it tended to help fill in some gaps from a less then perfectly fitted saddle. Sarah and her horses give the pad two hooves up.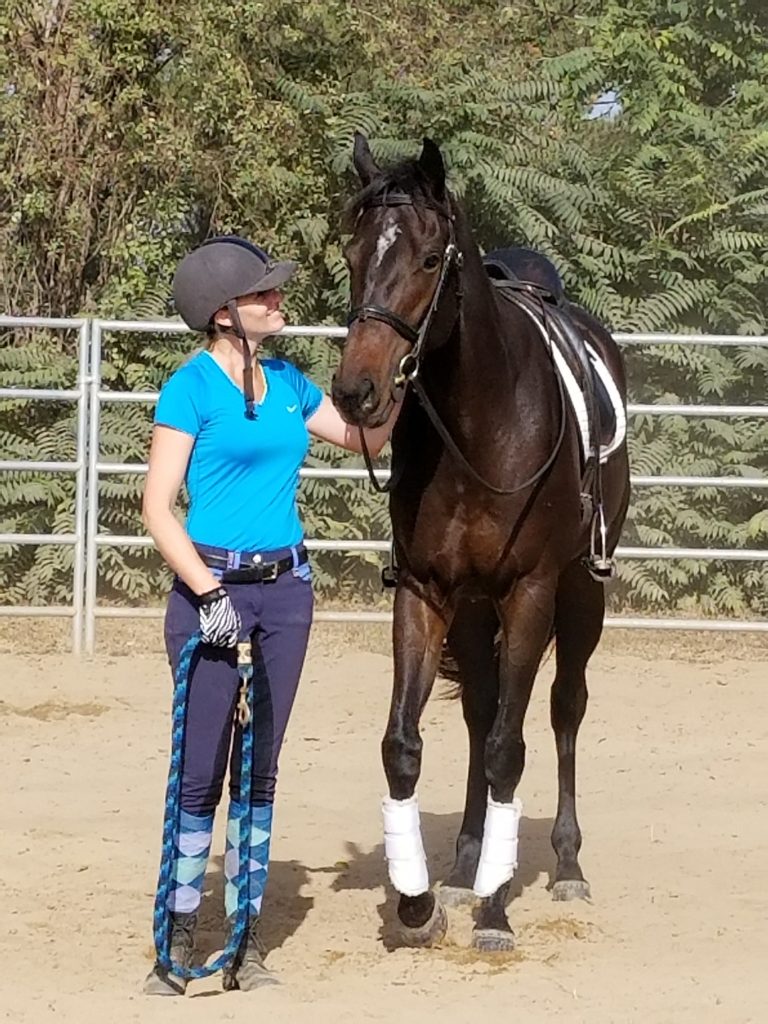 Kavallerie also offers a Front riser, Middle riser, & Rear riser for your custom needs. If you would like one of these for yourself, Sarah and I are giving away TWO of these saddle pads to two lucky equestrian pals. Just follow this link here and head on over to INSTAGRAM to see how to enter! Make sure to follow all three steps and there are a couple BONUS entries too! 🙂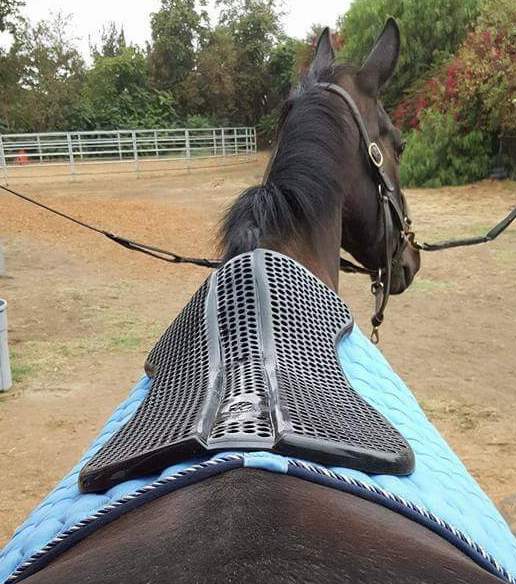 Why else should you try one of these pads?
PREVENTING A SORE BACK:
Your horse's back is essential to his performance. The most common cause of back pain is ill-fitting tack. The Kavallerie Gel Pad is like "melted-butter" adapting to the shape of the saddle and the horse's back, providing soft cushioning to help prevent a sore back. The shock absorbing design of the pad can distribute the pressure, providing ultimate comfort for you and your horse.
STABILIZE YOUR SADDLE:
The non-slip and low profile gel pad keeps your saddle in place even with high withered horses. It stabilizes your saddle which gives you the confidence that your horse won't get hurt during your ride.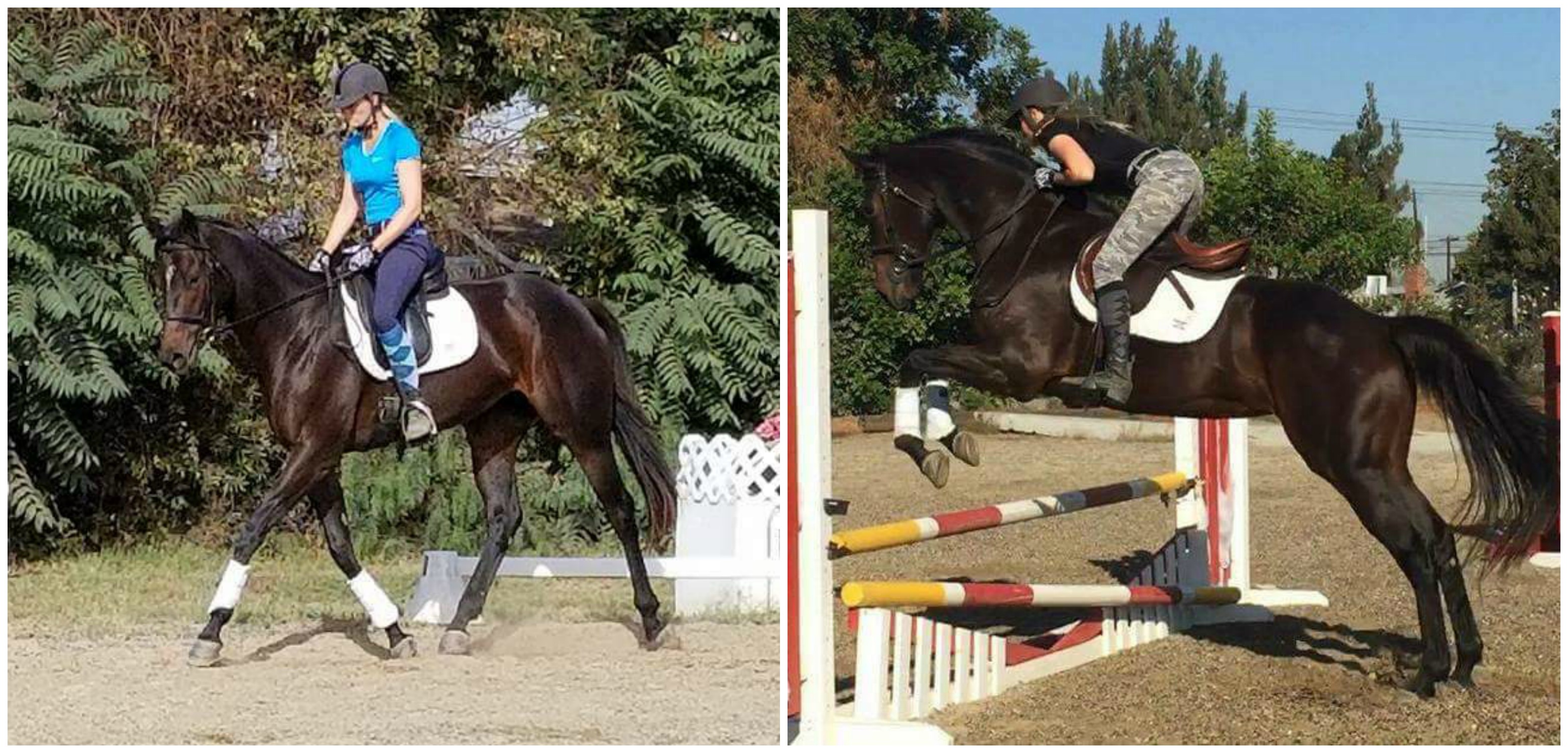 FIX SADDLE BRIDGING:
There are 4 anatomically designed gel pads to suit your specific needs and fix saddle bridging. Middle riser for dipped/ swayback horses associated with genetics or horse muscle atrophies. Front riser for horses with underdeveloped & high withers. Rear riser for a horse with weak back. The anatomic shape of the pad helps support the saddle during any movements.
ENHANCED RIDING EXPERIENCES:
Kavallerie Gel Saddle Pad is like an instant upgrade to any saddle. As a rider, you will feel closer, better contact but more supported. On top of that, your horse will have more energy, feel much happier and engaged. Everyone in the barn will ask you where you got it from.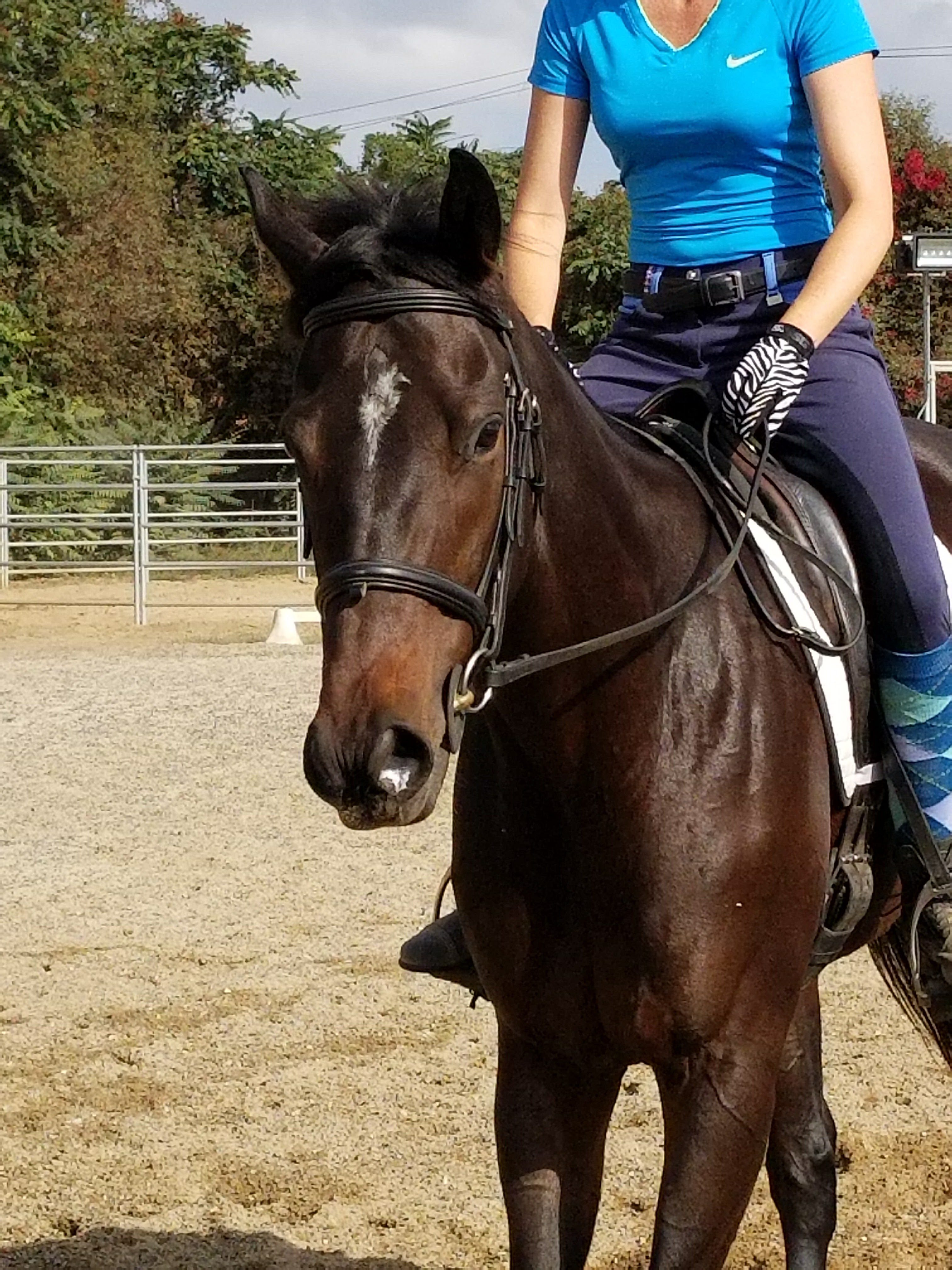 EASY TO CLEAN AND VERY DURABLE:
Made from proprietary material called ReiterGel™ for durability and easy cleaning. Simply hose off any dirt after use and you are ready to go. Every pad comes with an extended 90 Day Money Back Guarantee.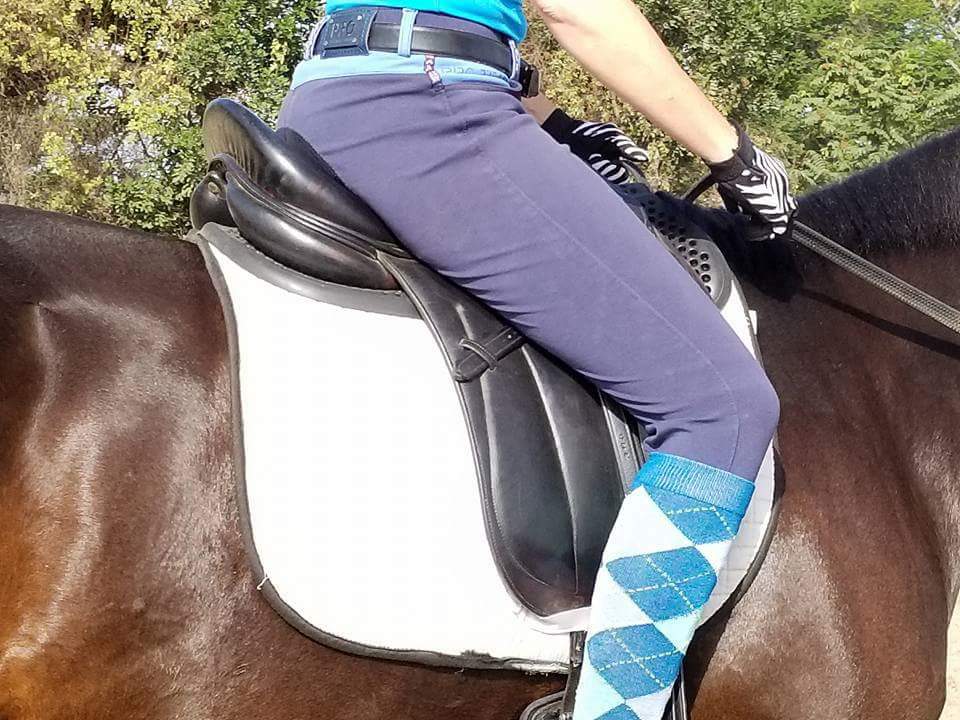 Make sure to head on over to INSTAGRAM to ENTER the GIVEAWAY! ENDS 10/17/17 at 11:59PM PST! GOOD-LUCK!