Disney Finds & More at The Outlets at Orange!
By Erin
*This is a sponsored post. All thoughts and opinions remain my own and we all know I love Disney anyways! :)*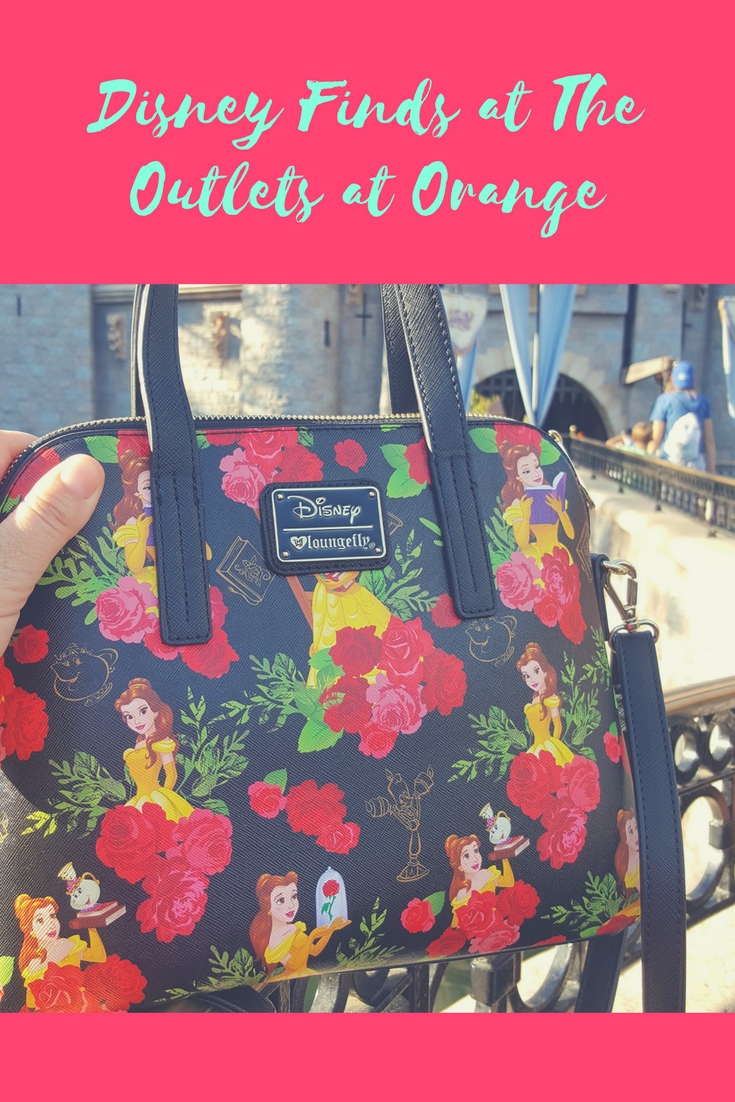 Not far from Disneyland is The Outlets at Orange. Just a mere 3.5 miles from Disneyland Park, California Adventure and Downtown Disney, The Outlets offer a wide range of restaurants, making it an ideal stop for a bite to eat either before or after your Disney visit. Looking for souvenirs or some Disney gear to wear? They've got that too! Several retailers at The Outlets at Orange carry Disney themed products, including: Hot Topic, H&M, Tilly's, and Claire's. So you can take a break, shop or fuel up before or after your next Disney adventure. All things Disney can be found at half the cost of park prices. Parking is free too! In addition, the Anaheim Resort Transportation (ART) Route #16 will take you from The Outlets at Orange to Disneyland.
In addition to fabulous shopping, this beautiful open-air center also offers fun and entertainment for the entire family with over 25 incredible restaurants & cafes, plus an indoor Vans SkatePark, Dave & Buster's, Lucky Strike Bowling and a huge AMC 30 movie theatre with IMAX. There is something for everyone to enjoy here. You can definitely feel the Disney Magic here and find some pixie dust. 😉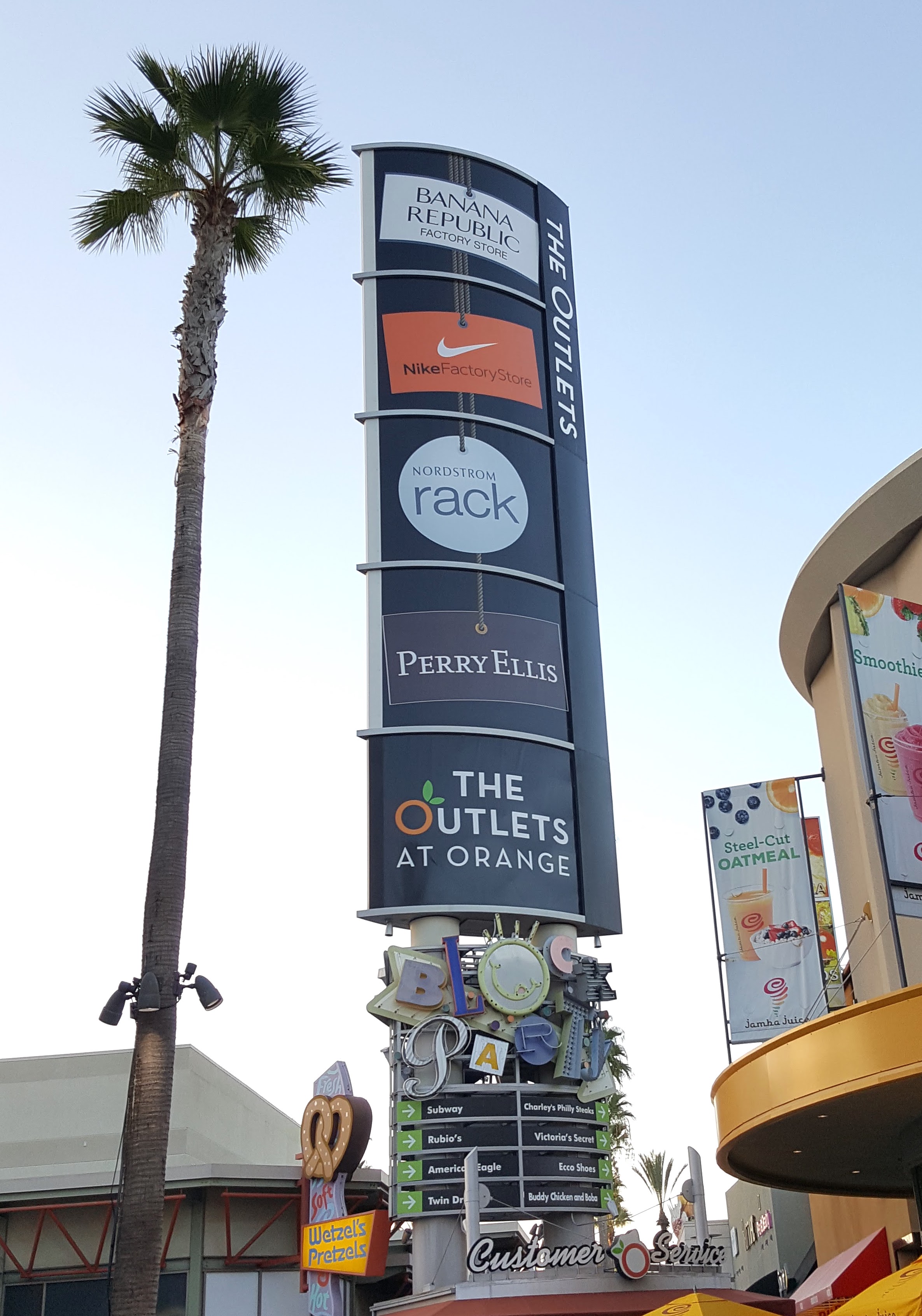 The Outlets at Orange is on The City Drive just off the I-5 in Orange, California and serves nearby communities including Anaheim, Costa Mesa, and Buena Park. Here are some of my favorite things that I found on my visit to The Outlets at Orange.
Hot Topic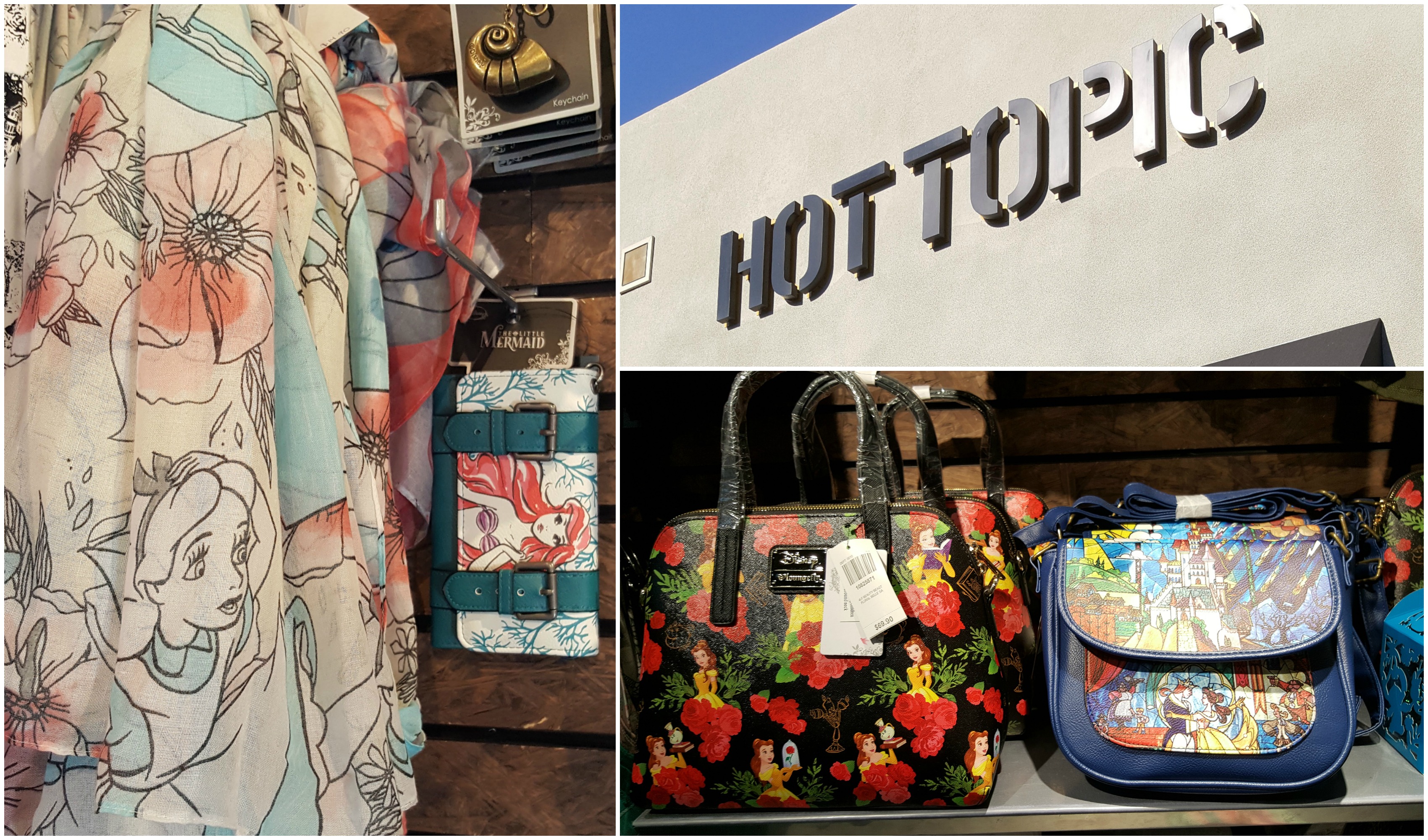 Hot Topic had the largest selection of Disney items that I loved. They had all my favorites: Beauty & the Beast, The Little Mermaid, Lilo & Stitch, Alice in Wonder Land, Marvel and so much more!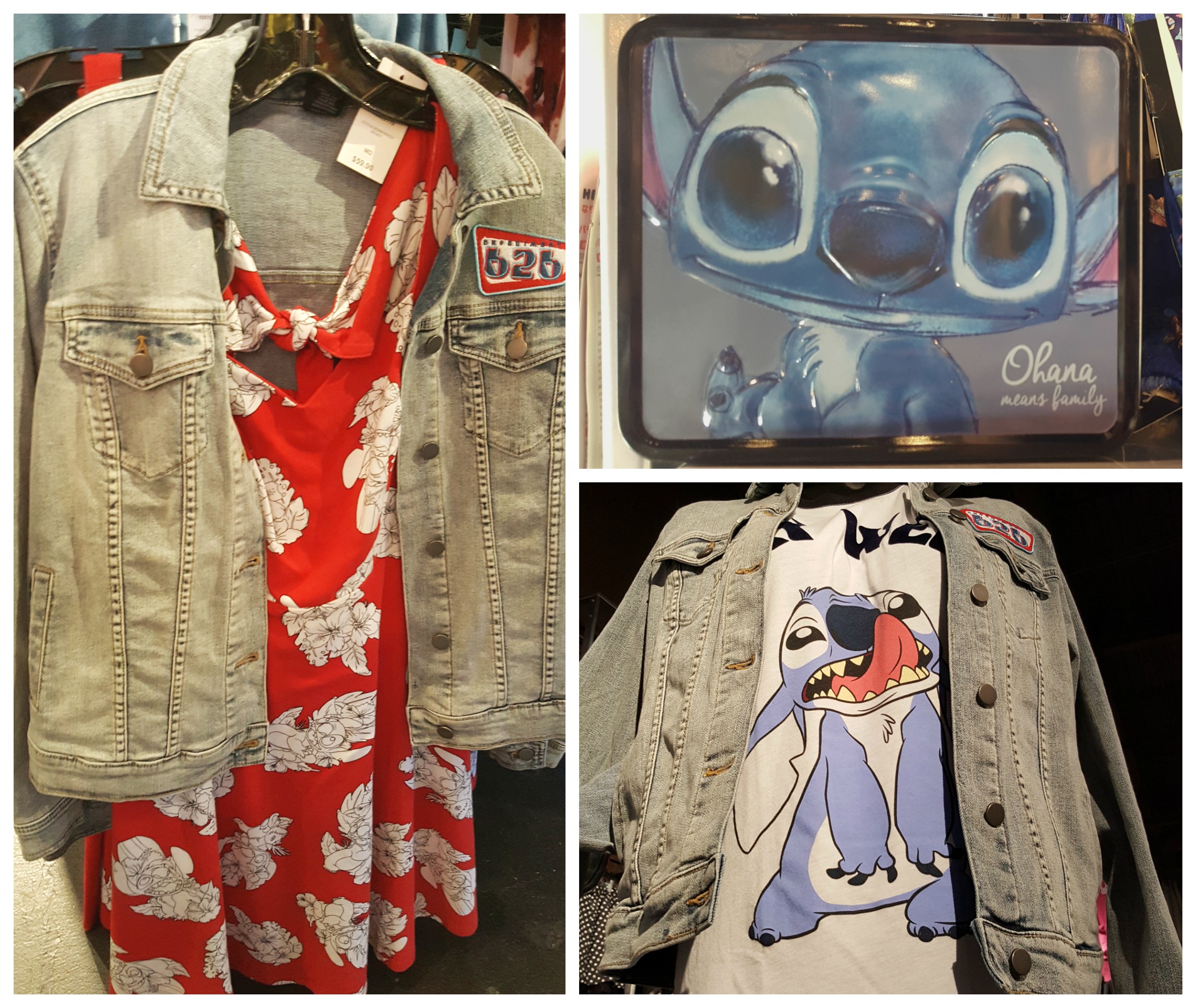 Look at all the adorable Lilo and Stitch items! I had to grab a few for myself.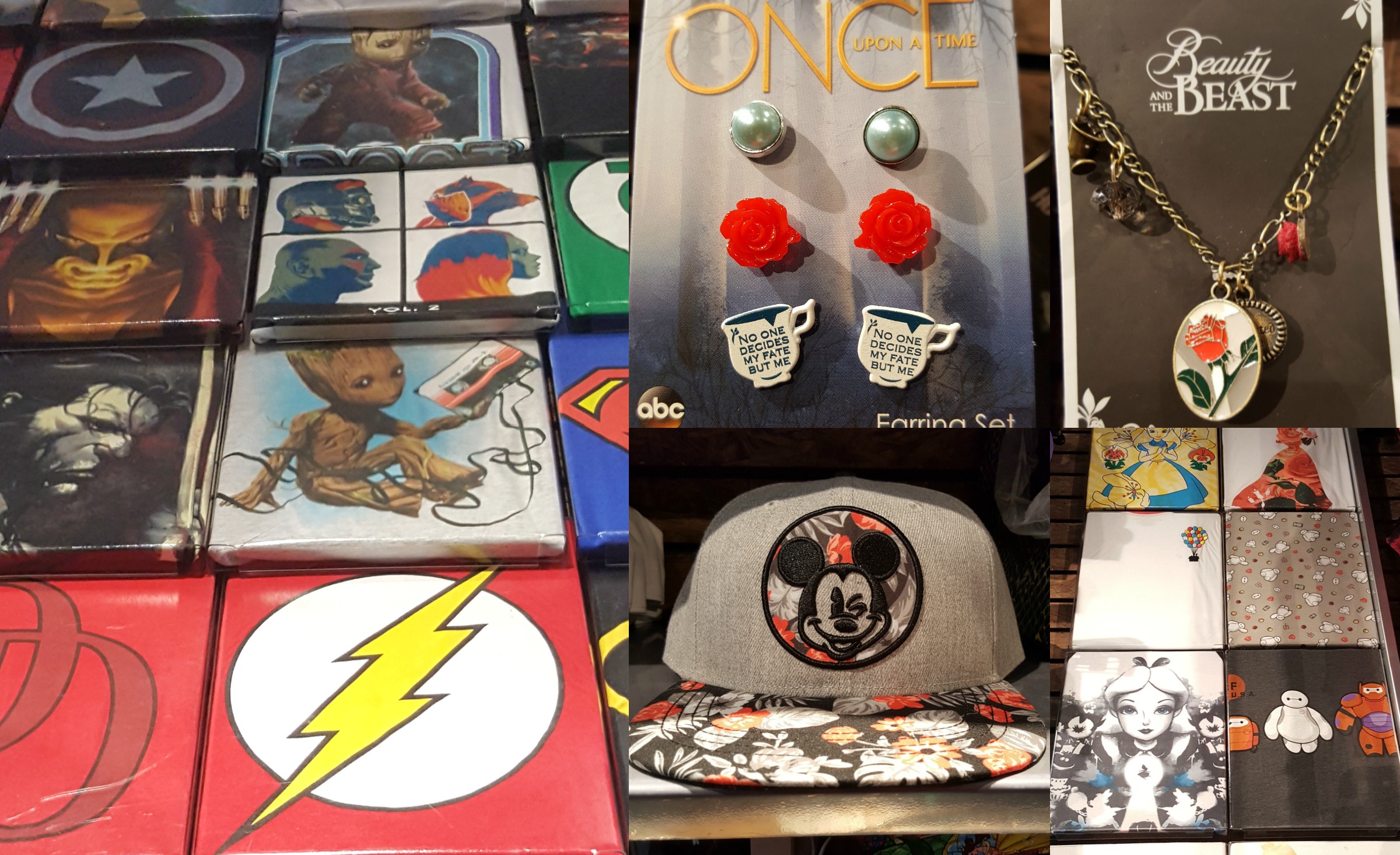 Lots of Marvel shirts and other items too! PERFECT to wear for the Summer of Heroes Showcase going on at the Disney California Adventure Park through September 10th. I LOVE the Groot T-shirts!
Tilly's
Tilly's had some adorable shoes, backpacks and t-shirts.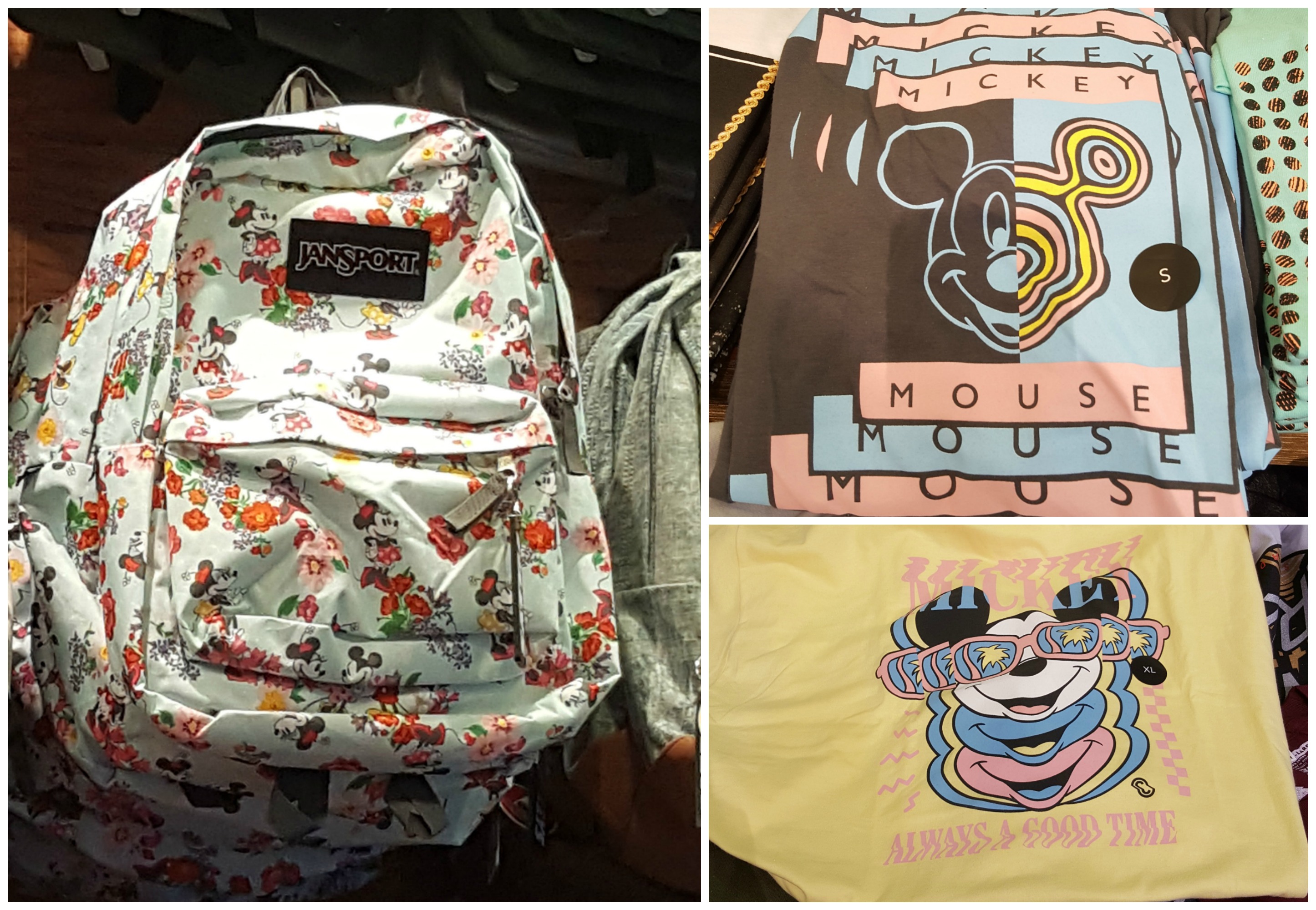 That Minnie & Mickey backpack is perfect to carry all of your belongings in when wandering around inside the parks at Disney!
H&M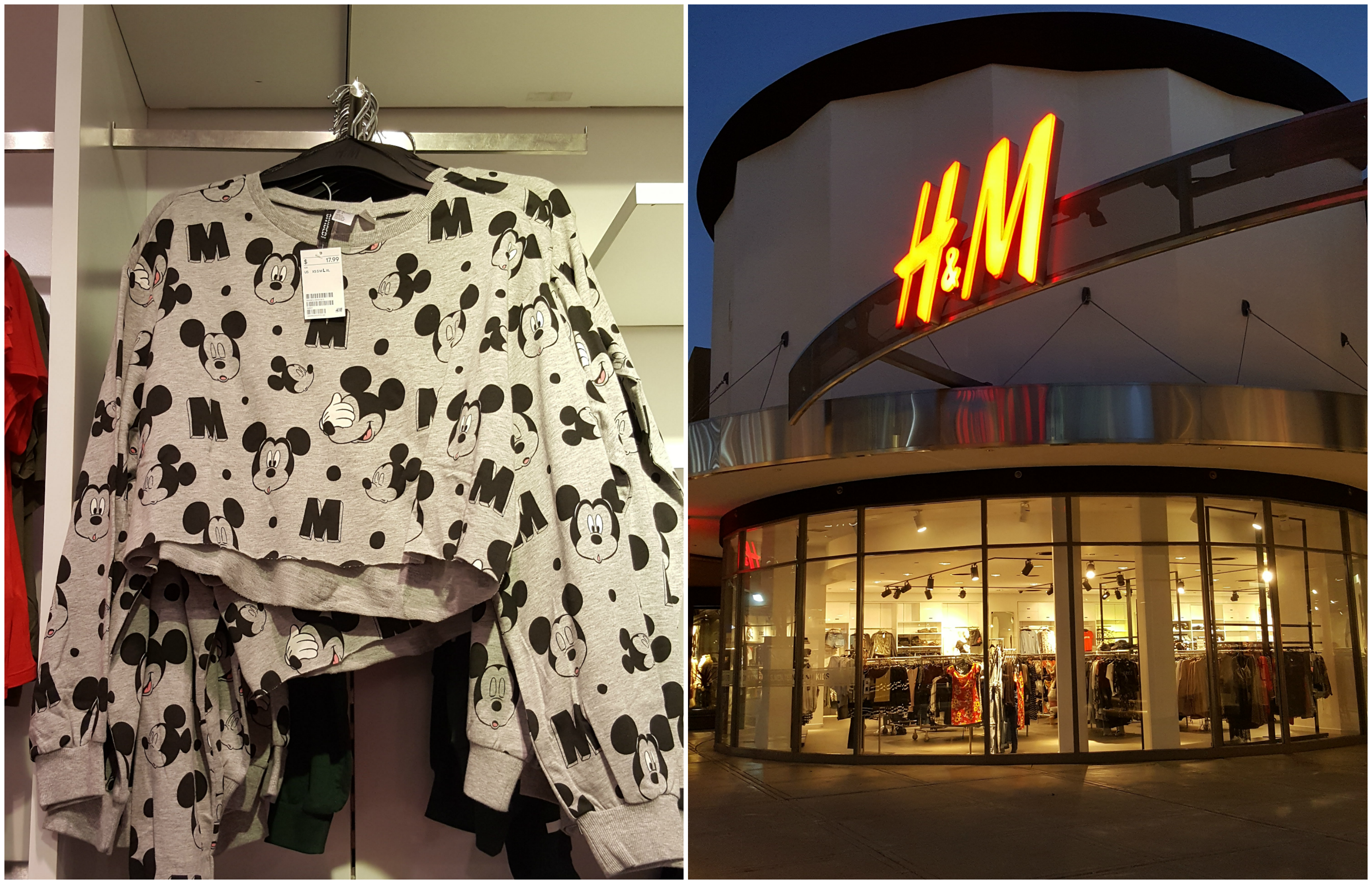 H&M had some cute Mikey Mouse tops!
Now after some shopping you will probably have worked up quite the appetite. There are lots of great happy hours that you can find here. My favorite one that I've found so far is the one at the Market Broiler.
Market Broiler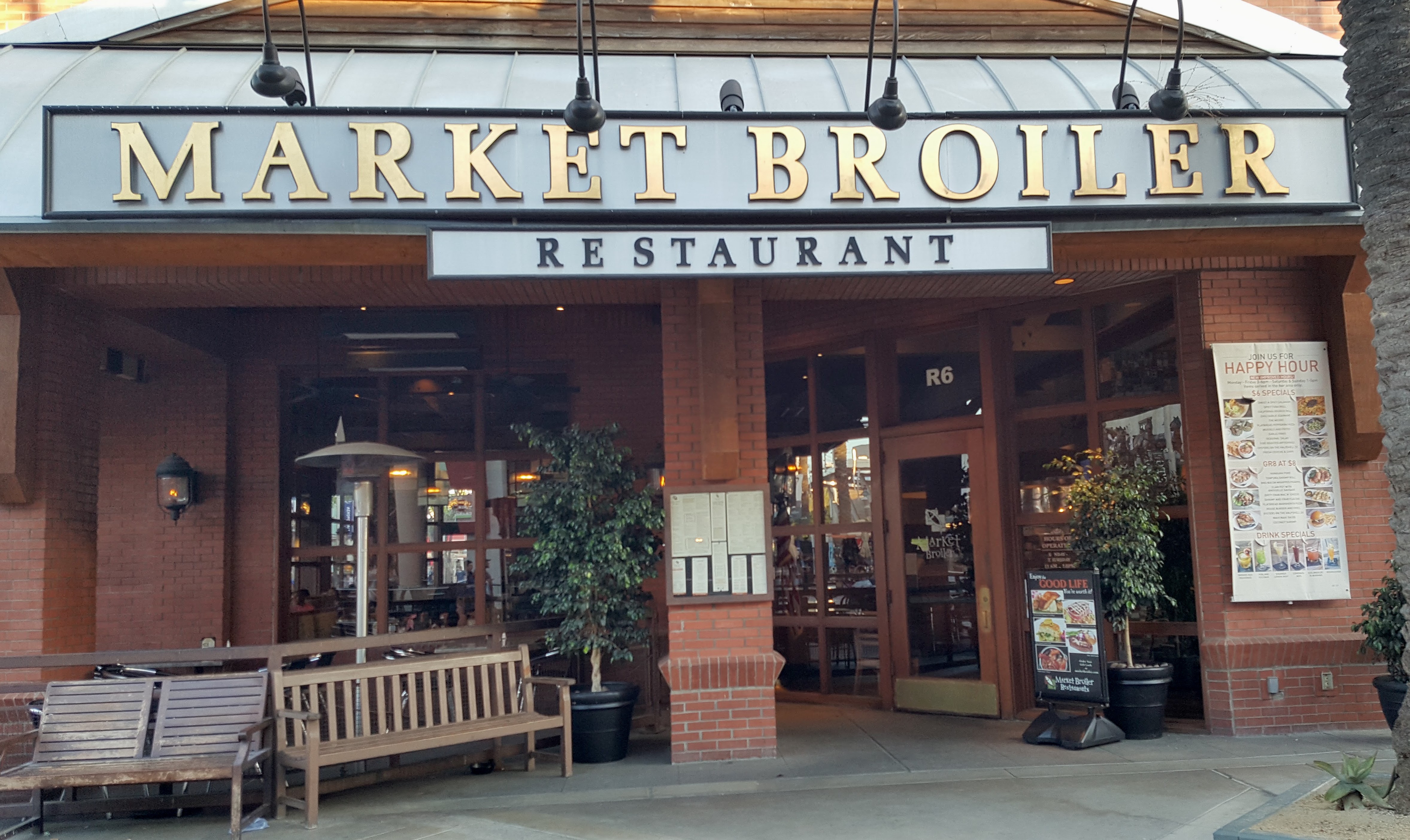 They have quite the happy hour menu! We could not decide what we wanted since there is such a selection of eats and drinks to choose from. The prices are awesome though, so you can try a few. The portions are very generous as well. What would you want to order? This isn't even all the choices you have to choose from for happy hour!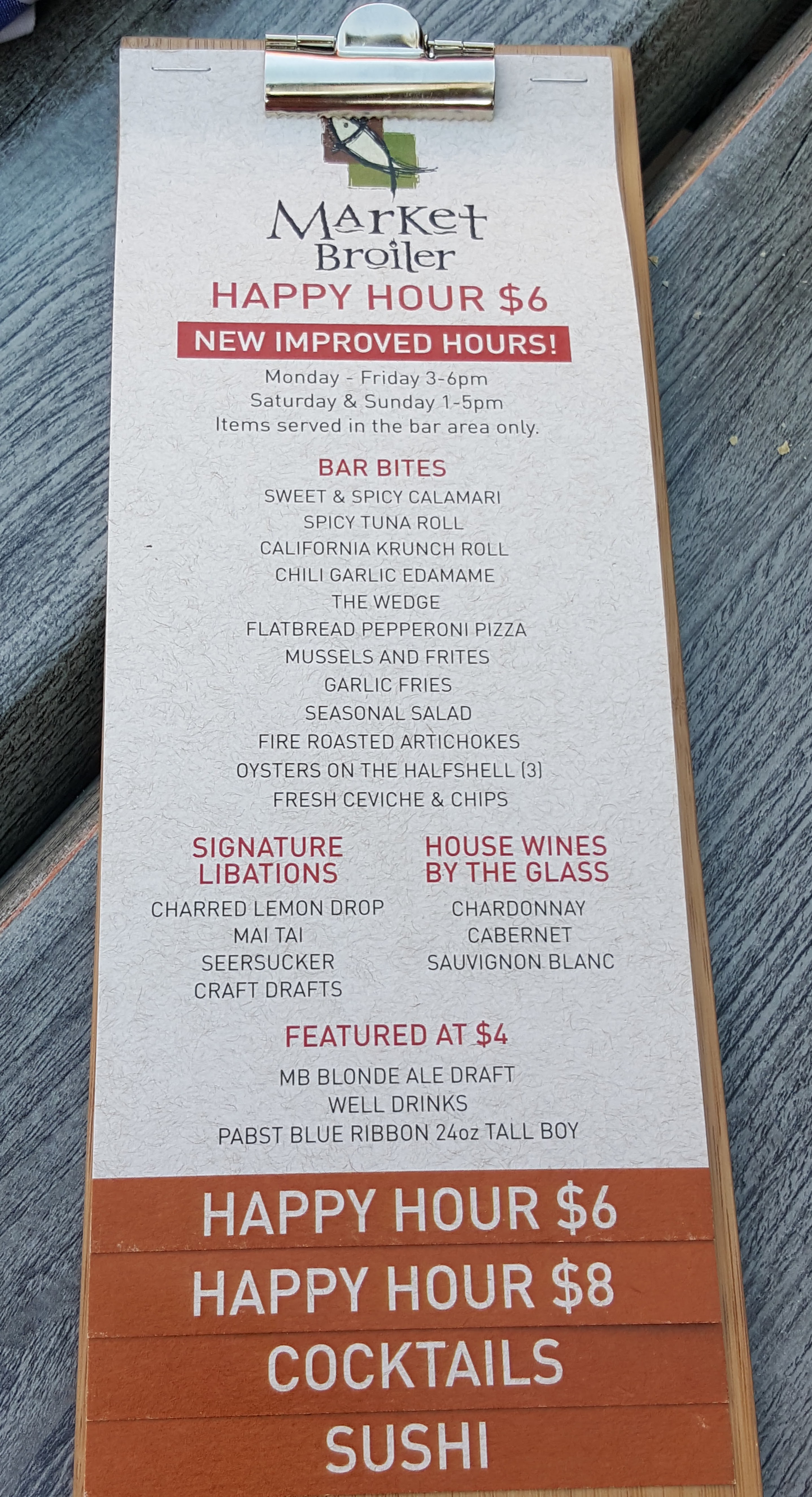 Here are a few items that we tried. The Charred Lemon Drop, shrimp & crab flautas, fire roasted artichokes, and fish tacos!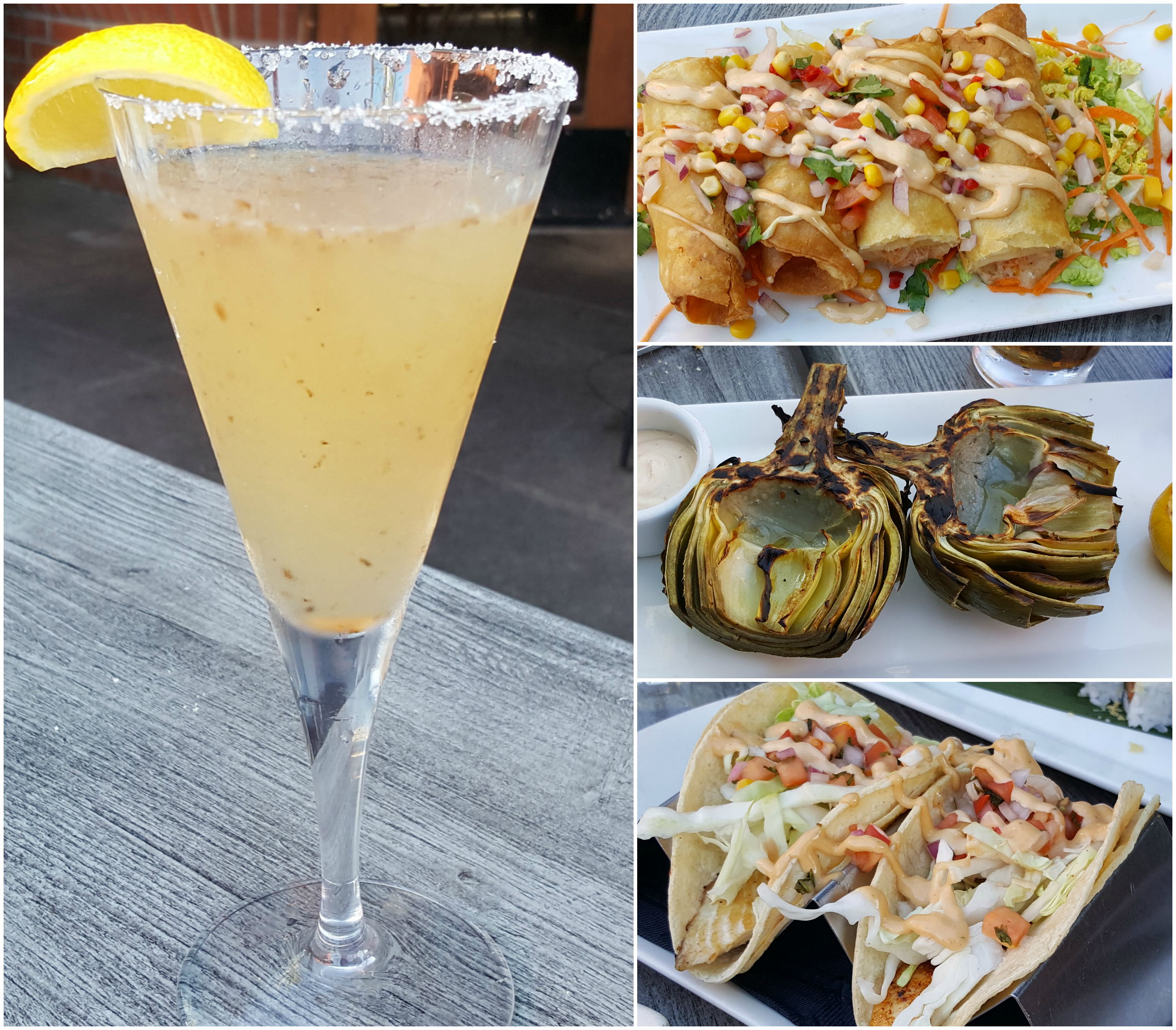 If you're looking for some more fun or just want to relax, then check out some of these places to continue the fun!
Dave & Buster's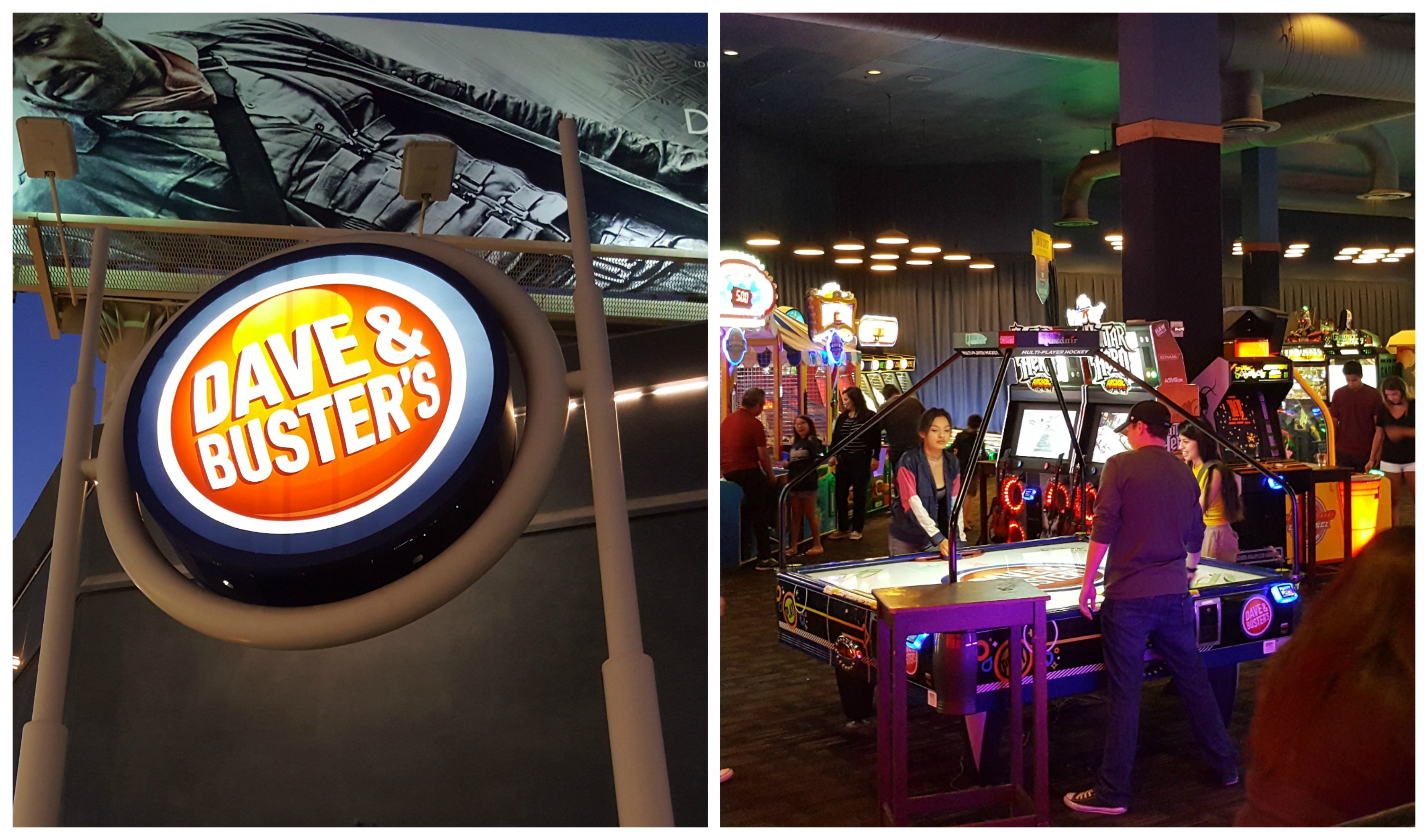 Lots of fun and games here! You can win tickets too to exchange for lots of cool prizes! You can also grab a bite to eat or drink here as well.
Lucky Strike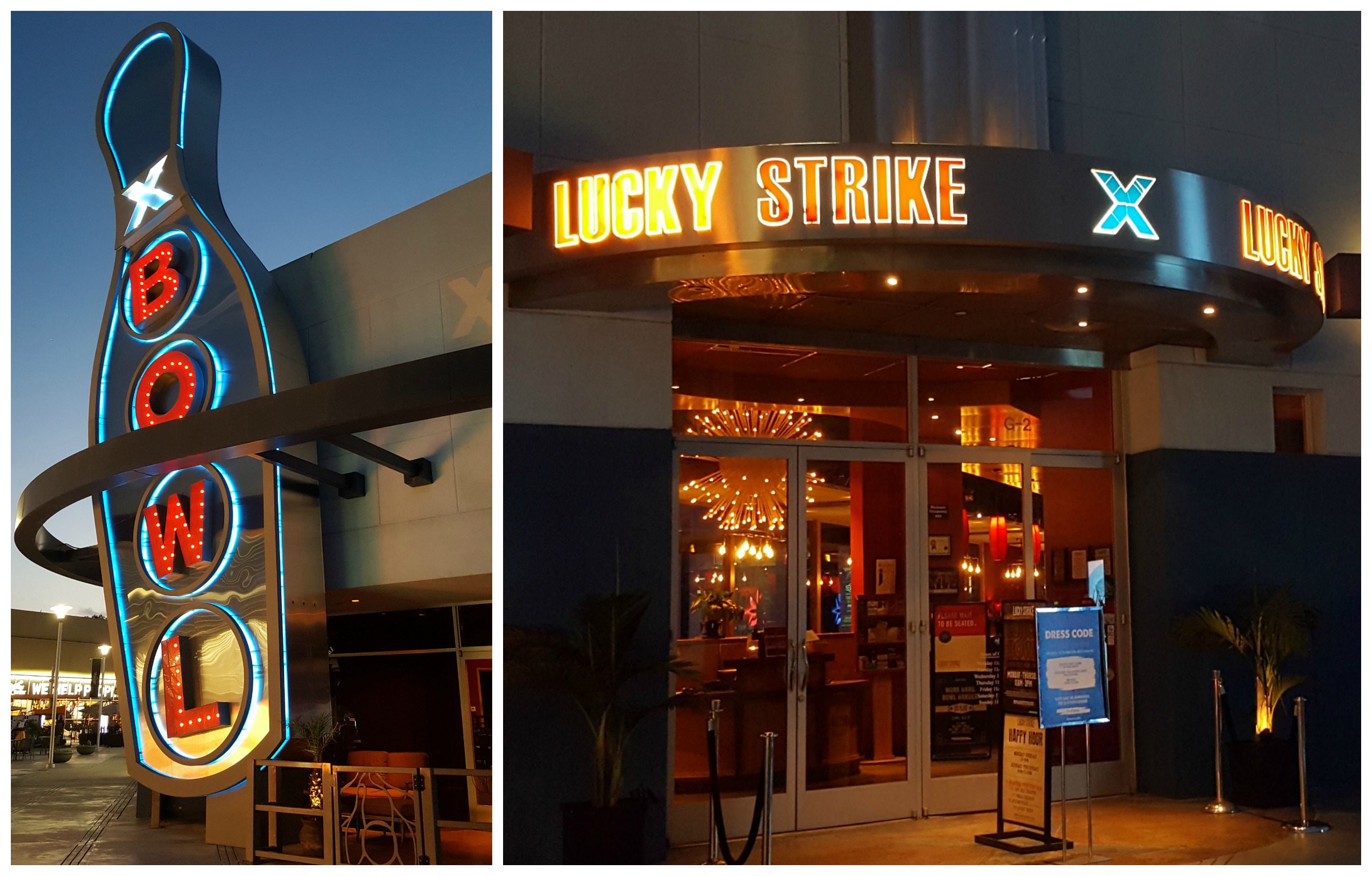 Another place for some fun. How about a game or two of bowling? I'm not the greatest bowler, but it sure is fun! 🙂
AMC 30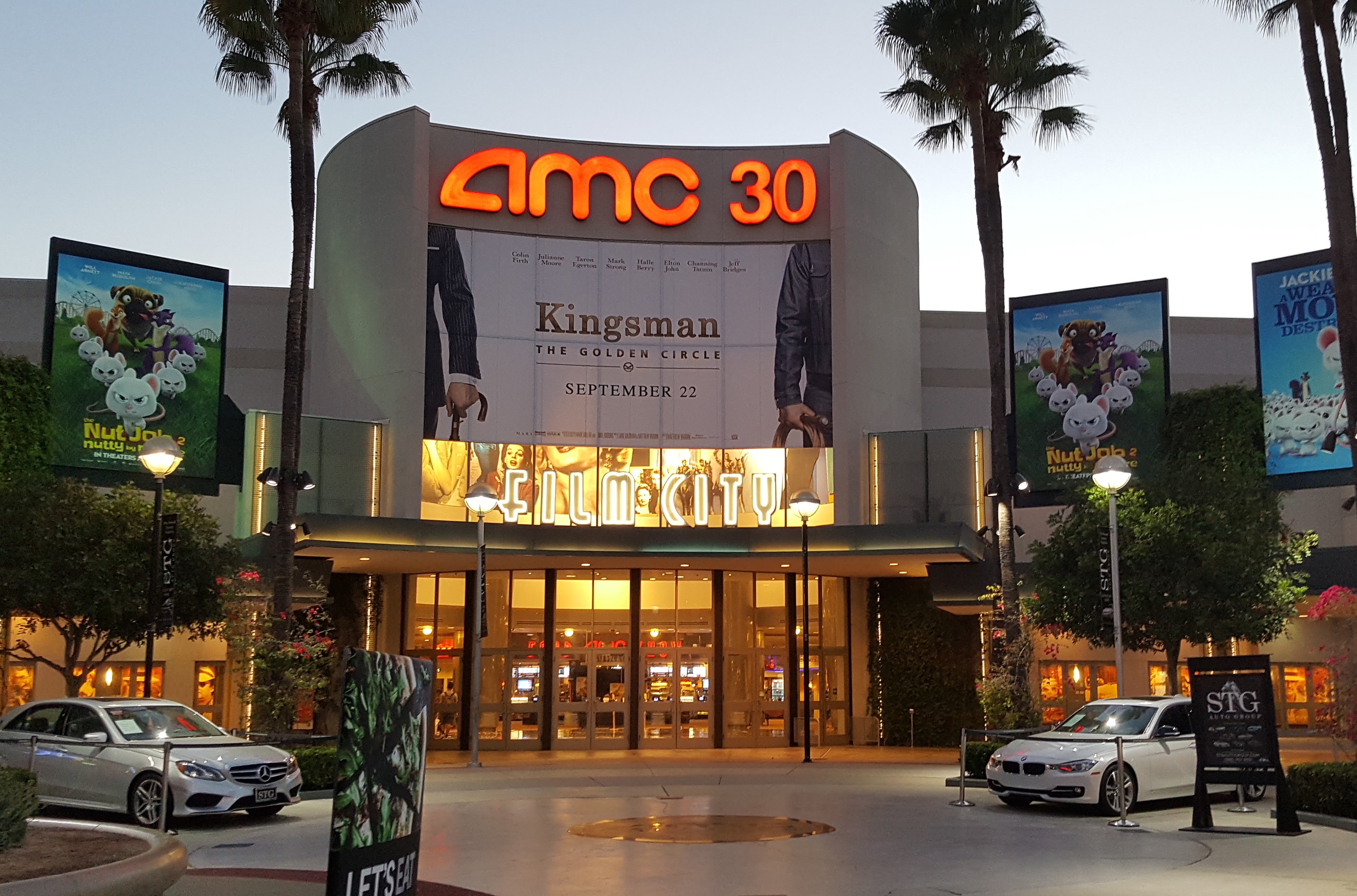 Take a break from the heat outside and catch the latest Disney or Marvel film.
Starbucks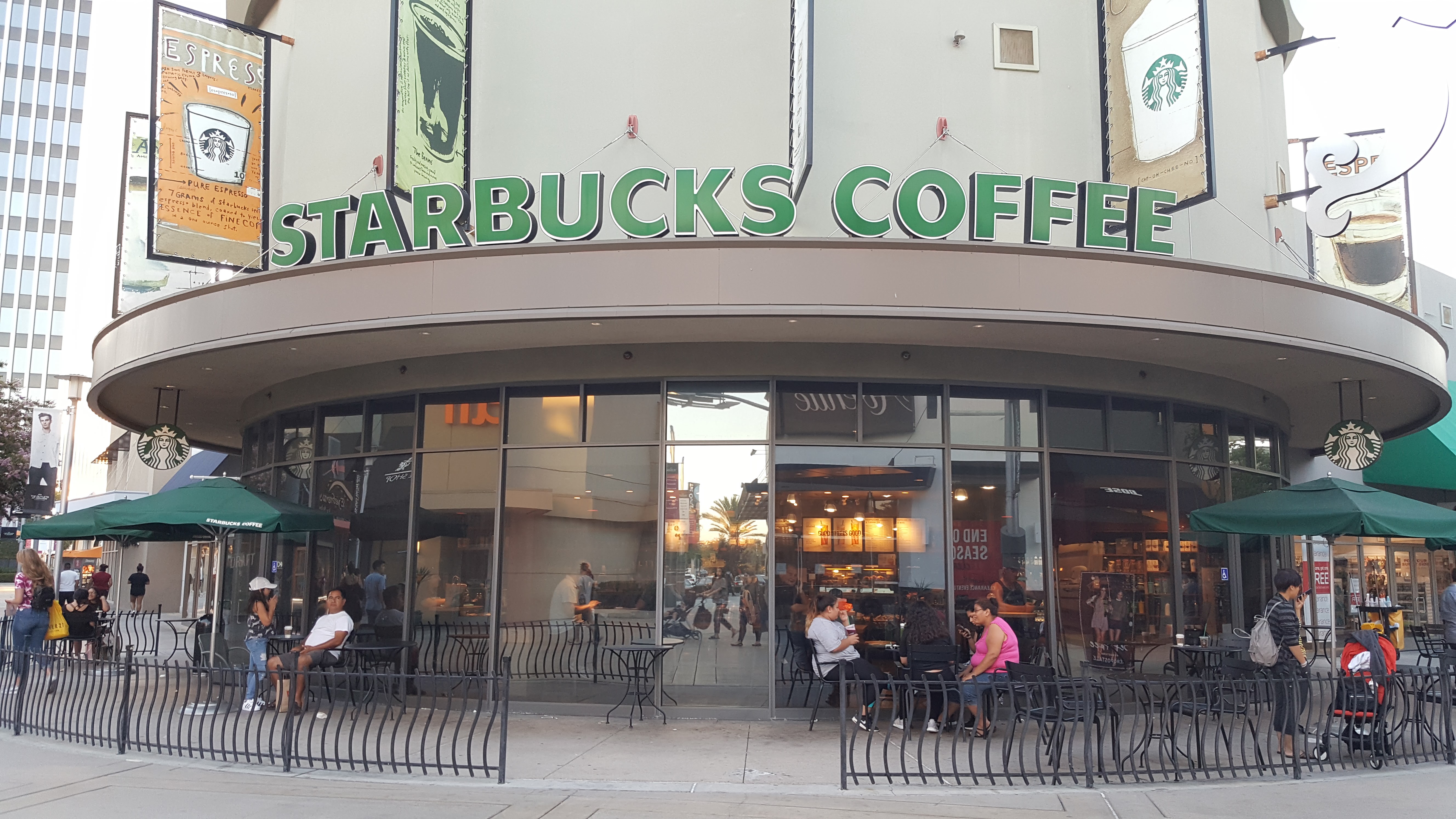 If you need a caffeine fix or just want to stop and relax for a bit, then make a stop here!
The Outlets at Orange was a great stop after a long day at Disneyland. The shopping was great, the food and drinks were amazing, and we had fun playing some games. If you need a break from the parks, are looking for your next Disney outfit to wear, need a few extra souvenirs to bring home, or you just want something fun to do, then be sure to drop by The Outlets at Orange!