Villa del Palmar at the Islands of Loreto
*Special thanks to Villa del Palmar for hosting my stay. All thoughts and opinions remain my own.*
By Erin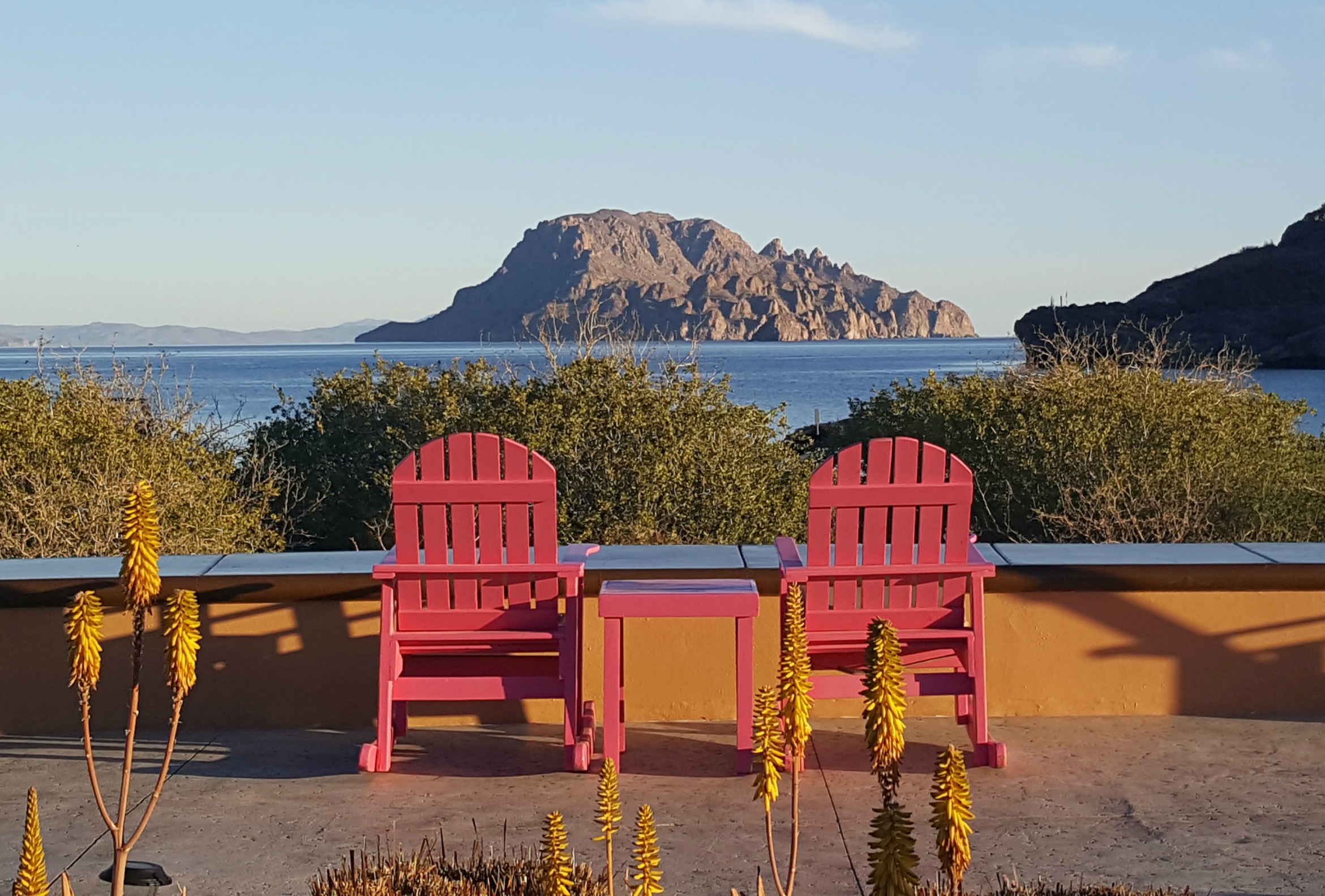 If you're searching for a place of beauty that defines luxury and true relaxation, look no further than Villa del Palmar at the Islands of Loreto. Filled with quiet beaches, scenic vistas, rich history and an astounding natural habitat that offers every modern amenity and a truly exceptional experience for every guest, making this a prime vacation spot to go to. Villa del Palmar is the perfect getaway for friends, couples, honeymooners, friends and families.
Off the Sea of Cortez lies a very magical place, one that hasn't turned into an overpopulated tourist trap.  Villa del Palmar at the Islands of Loreto  is just south of Loreto, Mexico along the eastern coastline of the Baja peninsula overlooking Danzante Island. It is the perfect escape from Los Angeles. Loreto is a quaint little fishing village with a small population with a large desire to preserve its astounding beauty. A very peaceful and quite town that you can relax in and take in all of the beauty surrounding you. Less than a two-hour flight from Los Angeles and featuring an abundance of activities for the mind, body and soul. Upon arrival you can have some welcome drinks. You will never want to leave this paradise!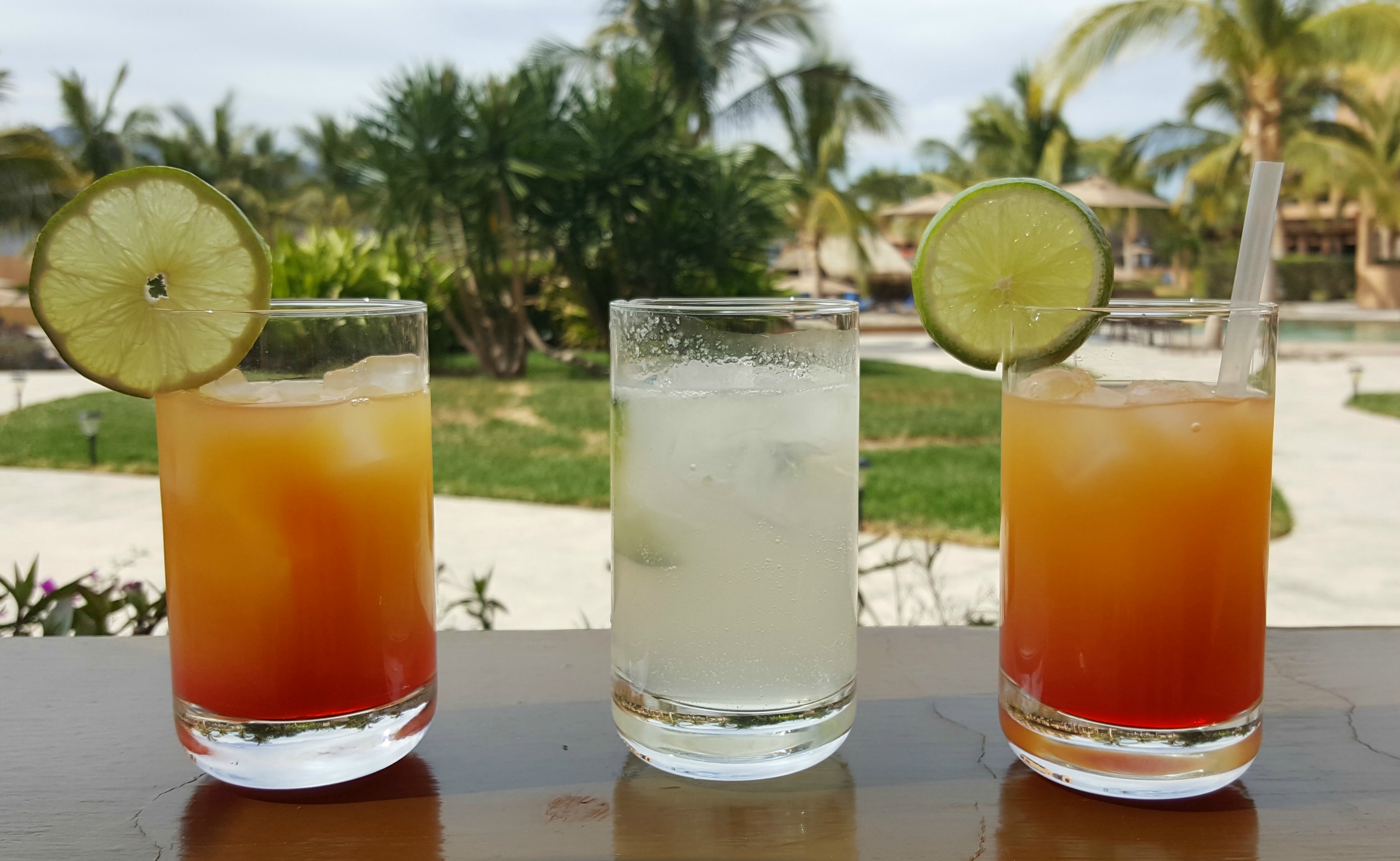 The resort is set within Danzante Bay and the indigo waters of the Sea of Cortez once dubbed "The Aquarium of the World" by Jacques Cousteau. Featuring 4,447 acres of unspoiled beauty, both stunning ocean and mountain views, three outstanding restaurants, five swimming pools, a 39,000-square-foot luxury spa, beautiful beaches, tennis courts, miles of hiking trails, glass-bottomed kayaks, sport fishing, and a soon-to-open Rees Jones-designed golf course, Villa del Palmar has something for everyone to enjoy. Here's some of my favorite things to enjoy during your stay that everyone must experience!
Whale & Dolphin Watching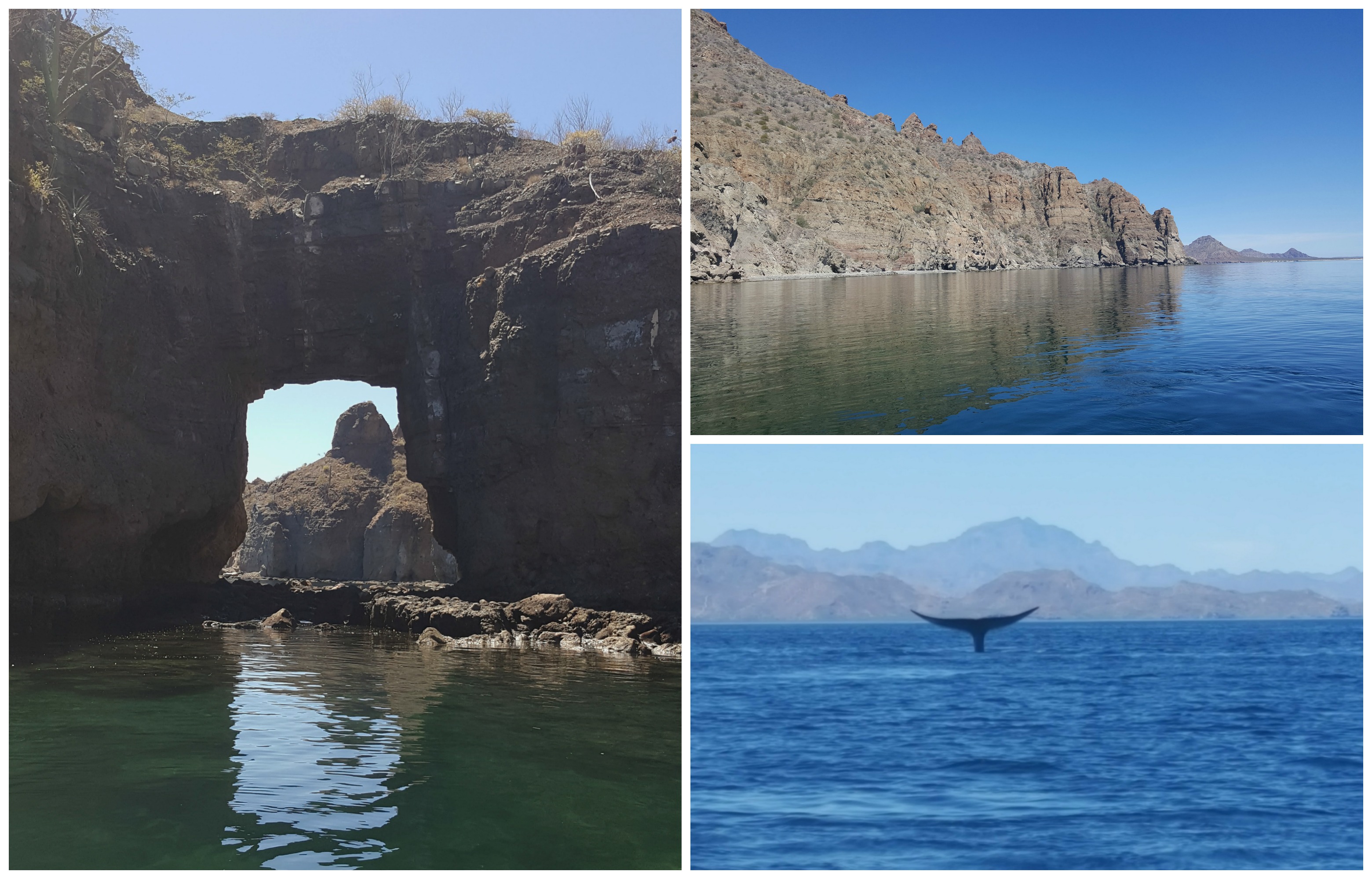 The Sea of Cortez is swimming with sea life, I have never seen so many whales and dolphins all in one place! Whale watching in Loreto is a must, you will be entertained for hours and make memories to last a lifetime. Marine animals can be spotted here throughout the year including the humpback whale, the blue whale, the California gray whale, killer whale, along with different kinds of dolphins. Our small boat that we took from the hotel glided over the waves as we watched and followed the whales surface to the top.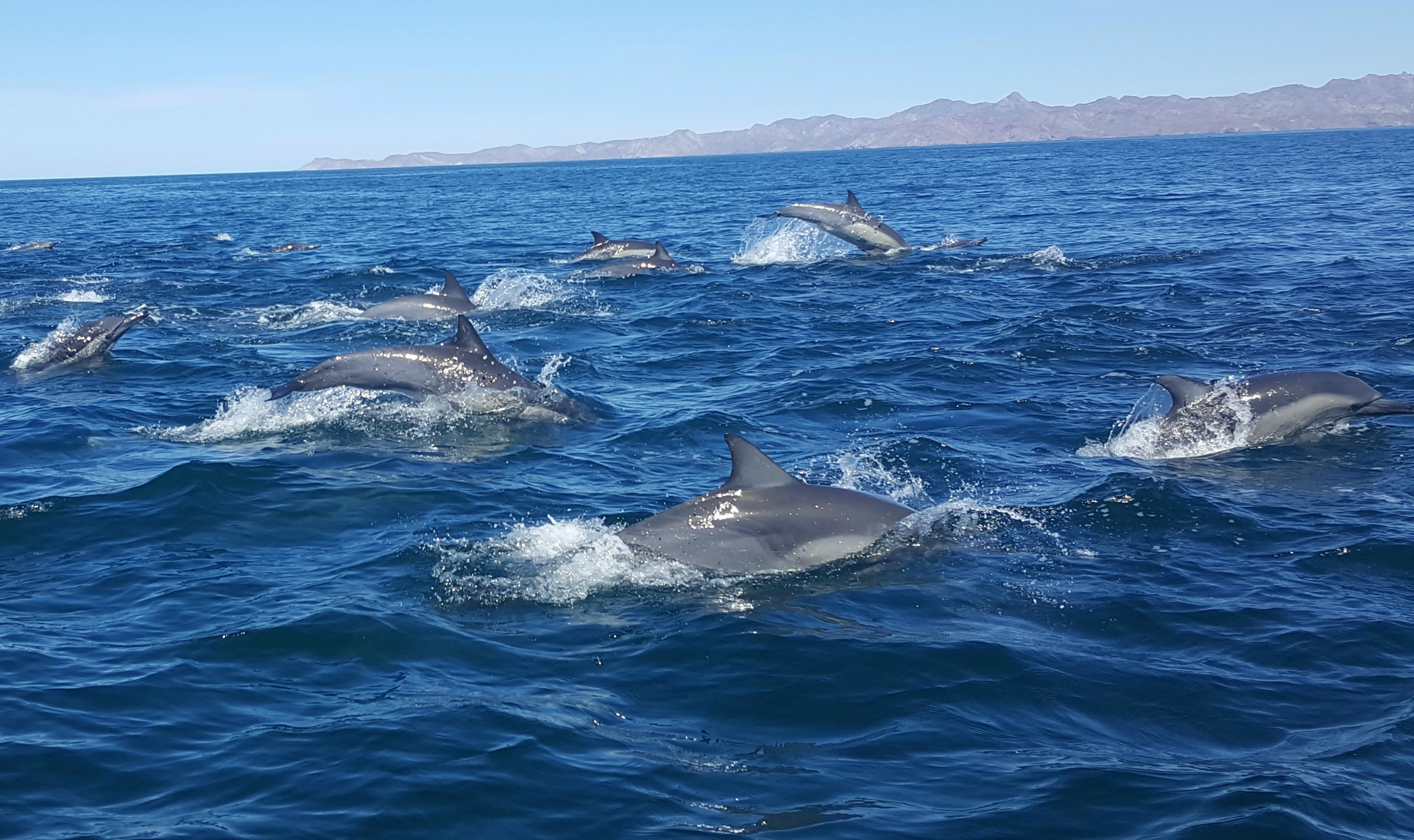 Later we encountered dolphins by the thousands! We watched with glee as dolphins surrounded our boat in the middle of the sea, flying and jumping in all directions, around and under our boat, leaping and catching themselves a good dinner.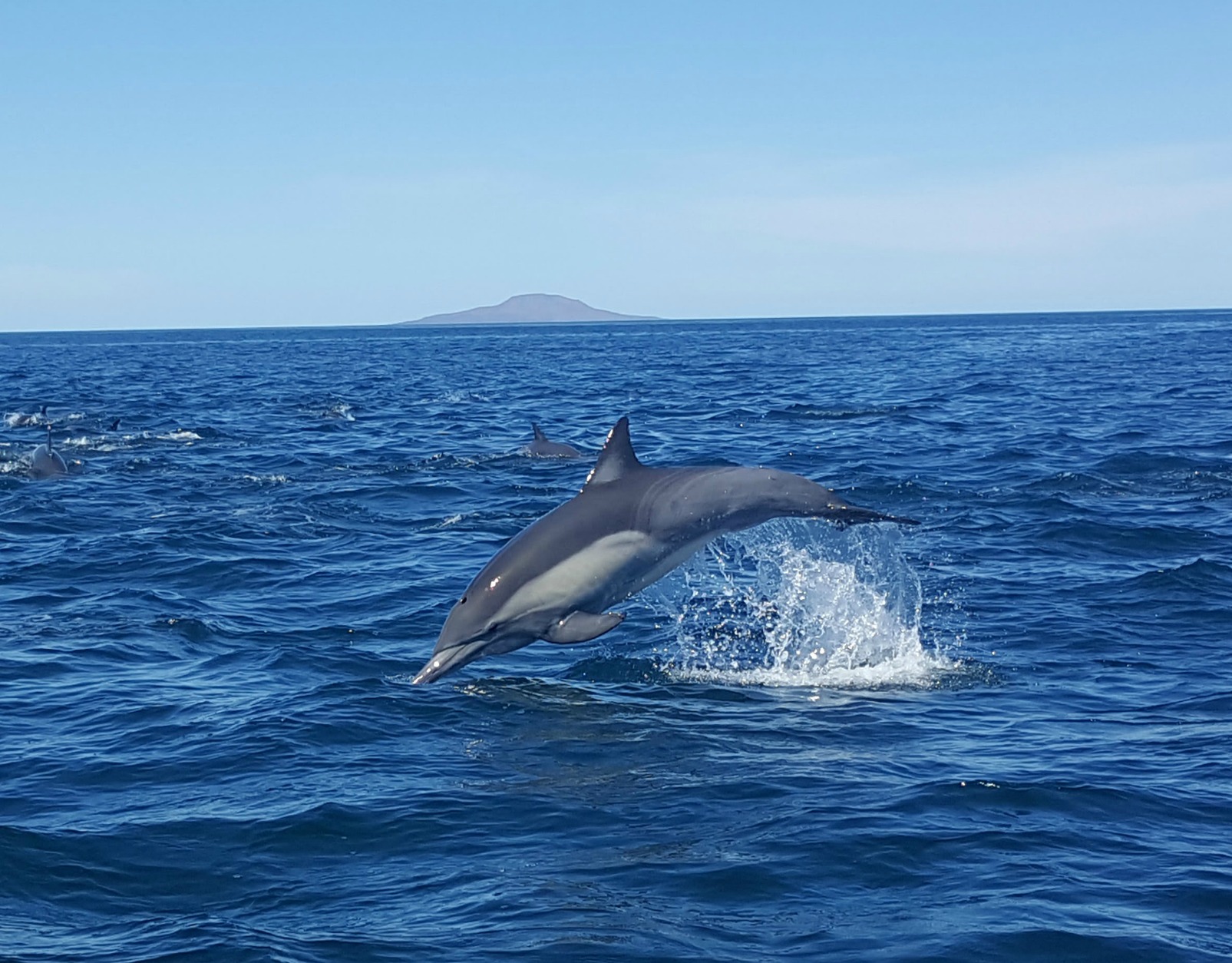 Dining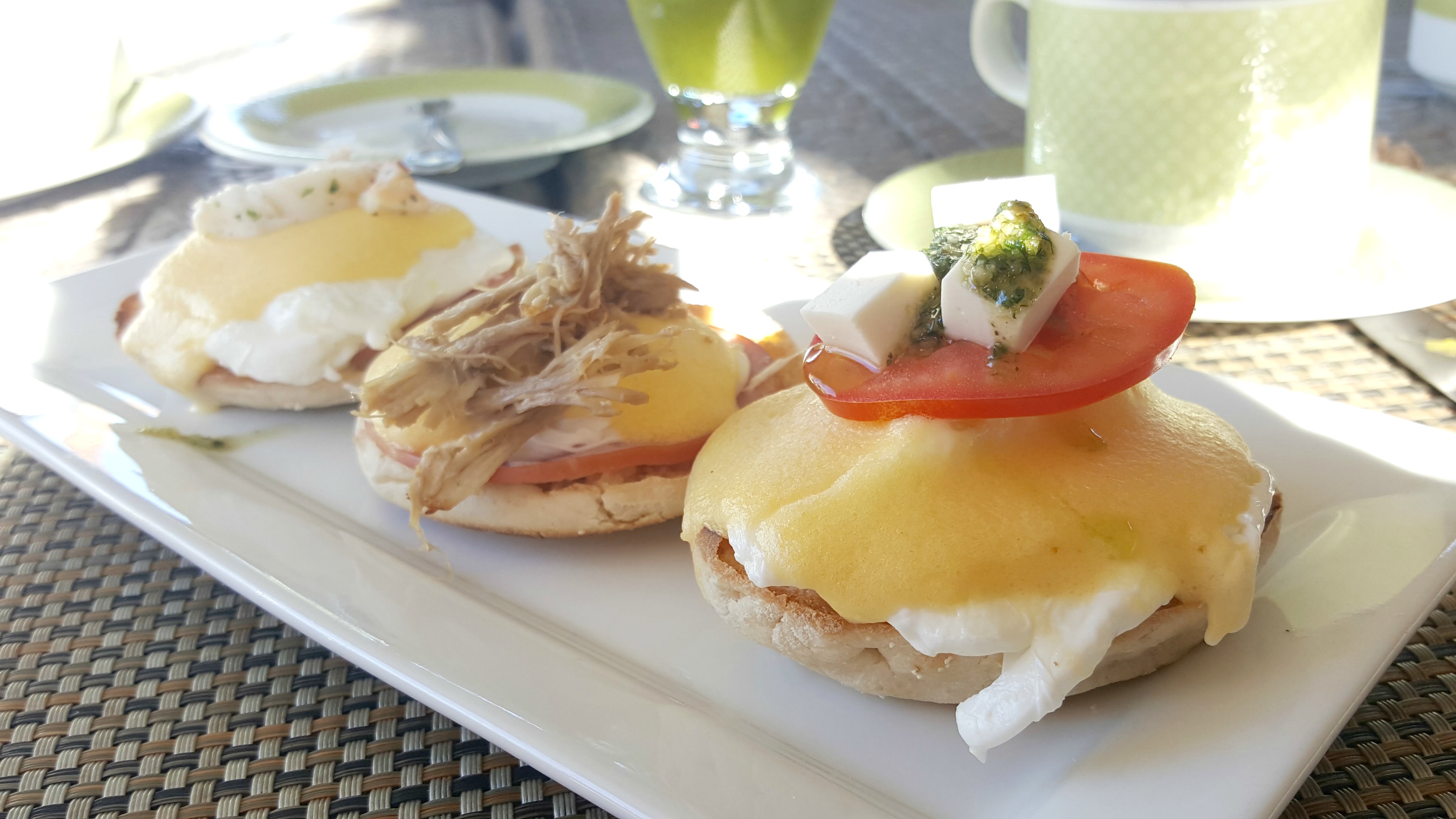 The dining options here offer many delicious sensations for your taste buds to enjoy. The cuisine completely compliments the splendor of the magnificent views that surround you. Dining options here are created with so much passion and everything is so fresh!
Danzante Restaurant: Fine dining steak house and seafood with Mexican fusion, offering a large wine selection and a variety of cigars.
The Market Restaurant: A brand new concept where you will be able to make your own dishes! Just imagine being home & prepare your own lunch or dinner with the help of our chef. Open for breakfast and dinner.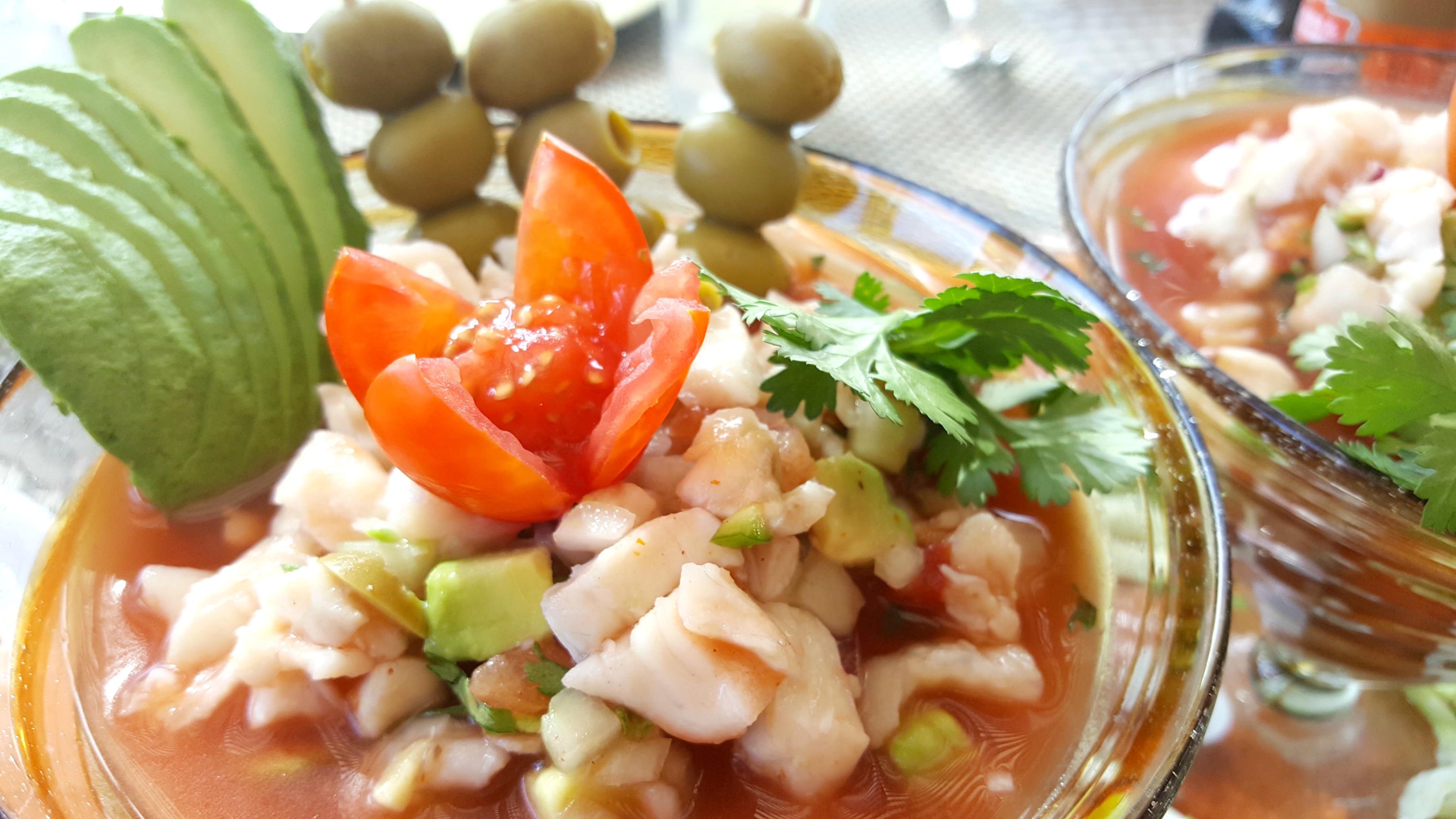 Casa Mia Restaurant: Authentic Italian food with fresh pasta and pizza. Open for lunch & dinner.
Room Service: Breakfast, lunch, dinner and overnight menu featuring international cuisine & snacks. 24 hour service.
Sabila Spa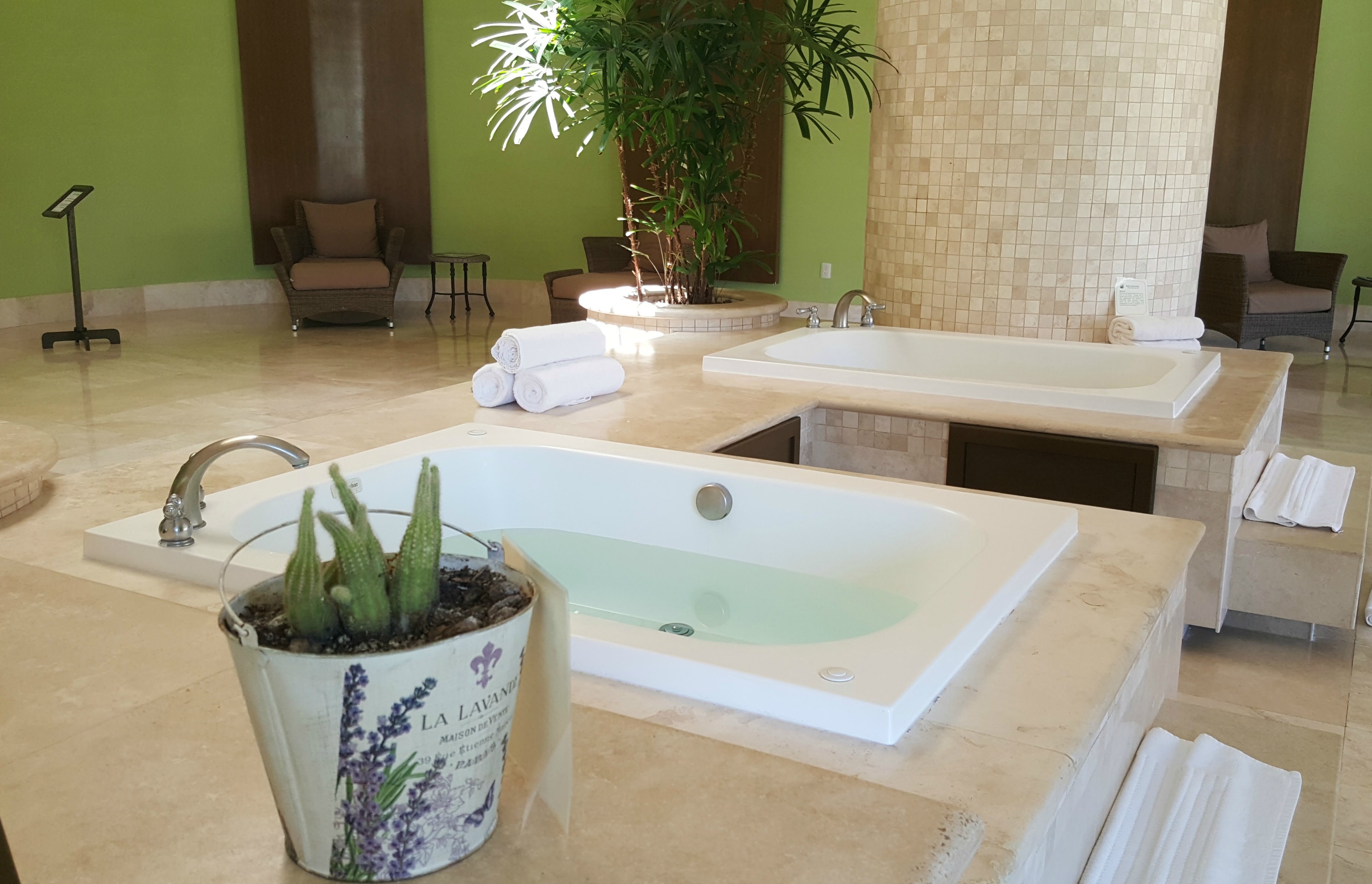 The Sabila Spa is a relaxing and rejuvenating experience. You won't want to leave. Offering a generous selection of specialty healing treatments within its ultra-luxurious facility with incredibly peaceful mountain views. Fully-equipped wet areas with a soothing sauna, relaxing spa tubs, a cold water plunge and many other high-quality areas will have you relaxing and in a state of pure bliss in no time. Featuring state-of-the-art massage and treatment suites. Other spa services include body wraps, facials, invigorating body scrubs and a full-service beauty salon. I enjoyed an amazing massage.
HIKING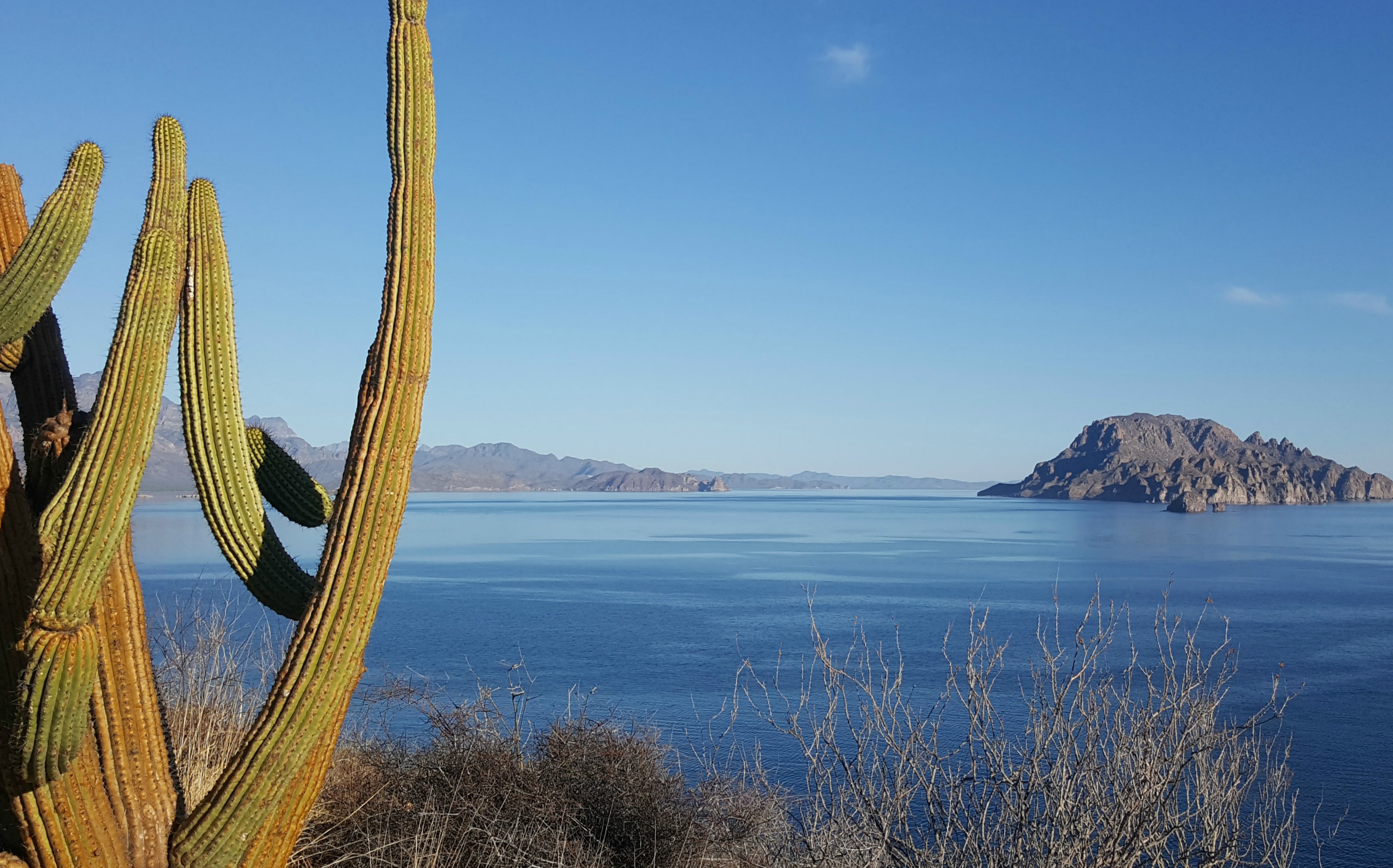 The views here are AMAZING and there is so much to explore! Every morning we went on a hike and saw something new every time. I so could get used to that. Stunning mountain top and ocean views and desert landscapes will have you in awe and ready for the day.  Being in such a majestic presence makes going on a hike a very enjoyable experience, even for the non hikers. You have to go on at least one hike during your stay at Loreto! Just LOOK at these views!!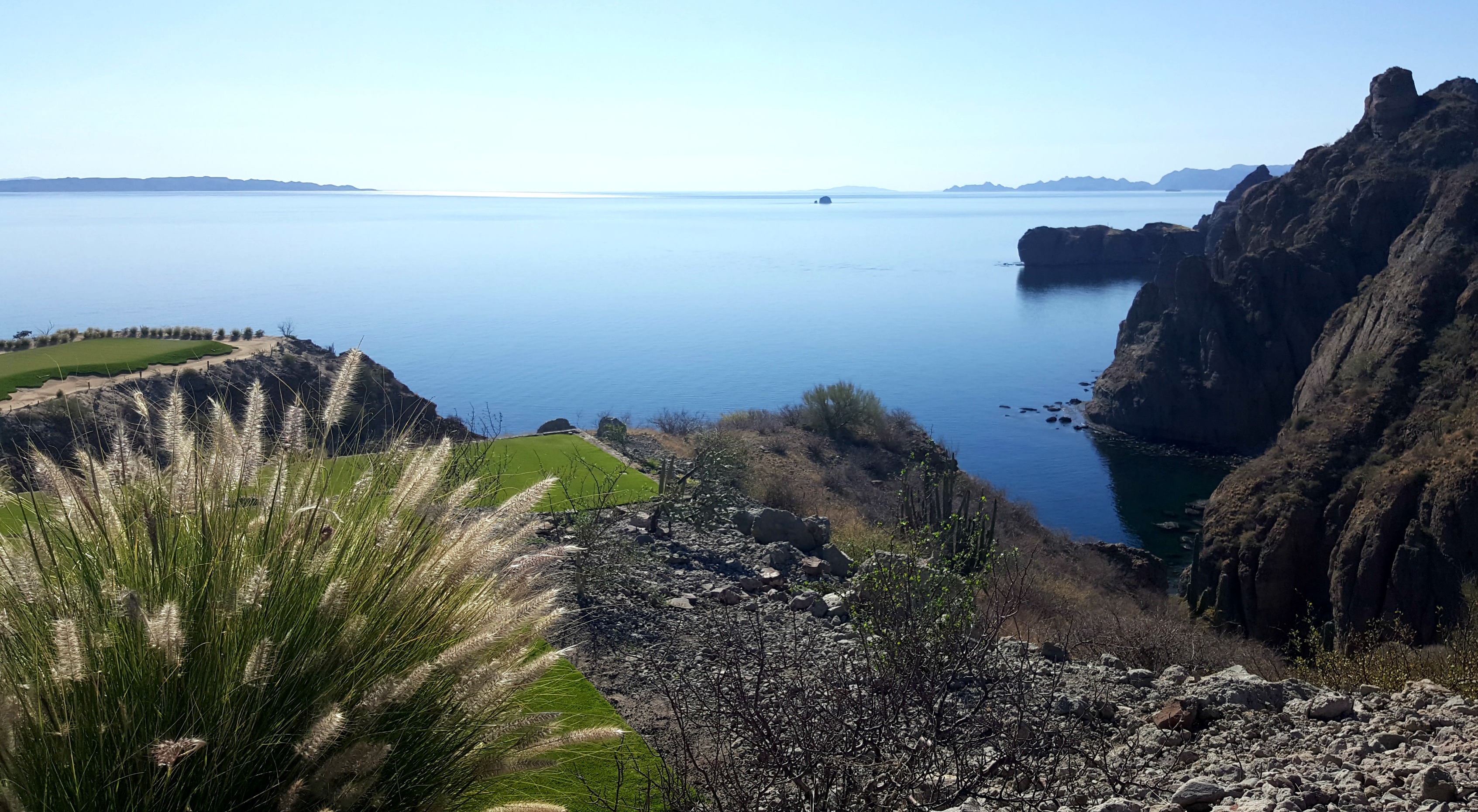 THE POOLS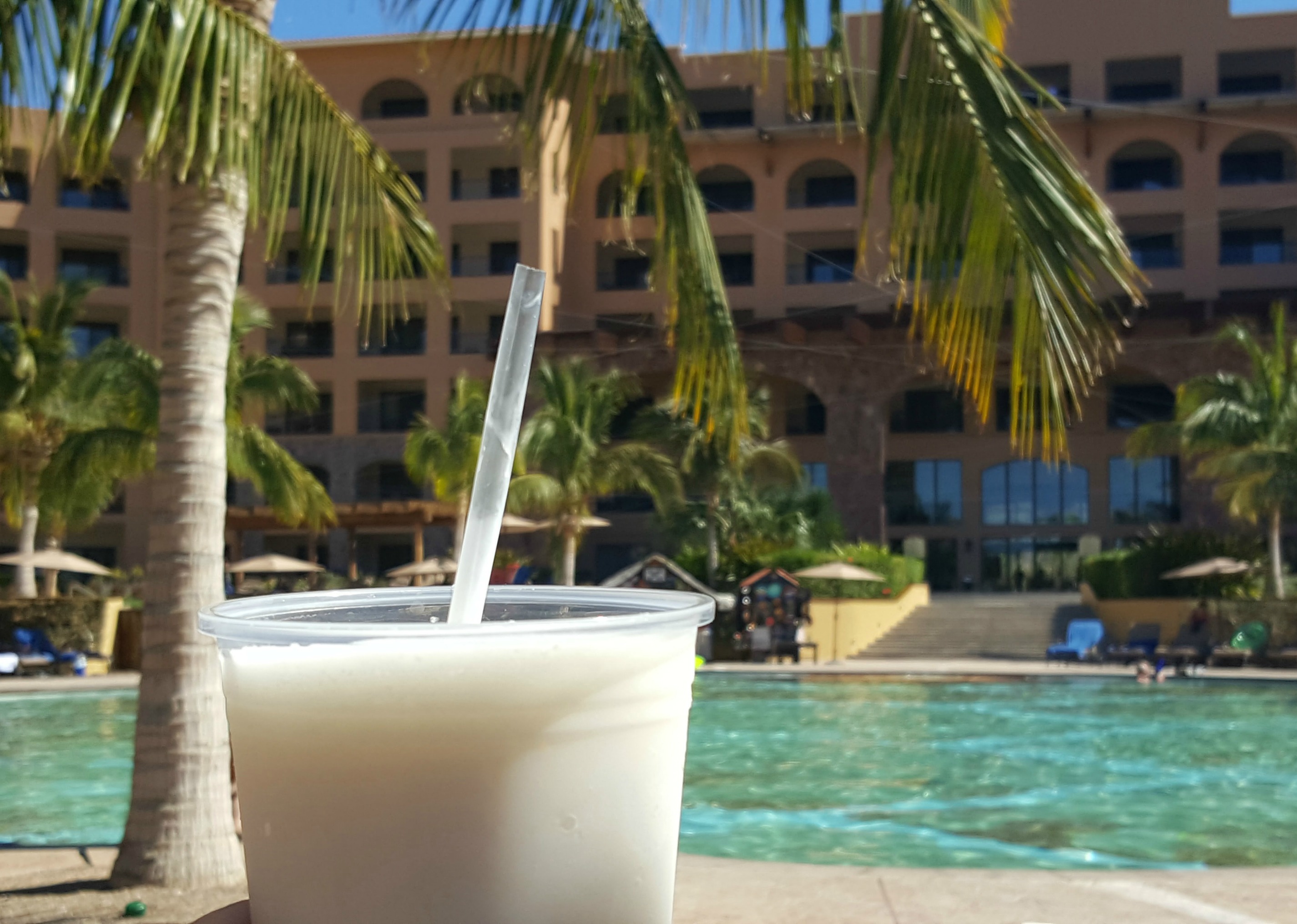 Enjoy some time by the pool and relax. Catch some fun in the sun, have some drinks and eats poolside. There are five swimming pools including a kids pool and a jacuzzi. What's really cool is that all 5 pools make up the shape of a turtle! I'm ready to move in now.
SUNSETS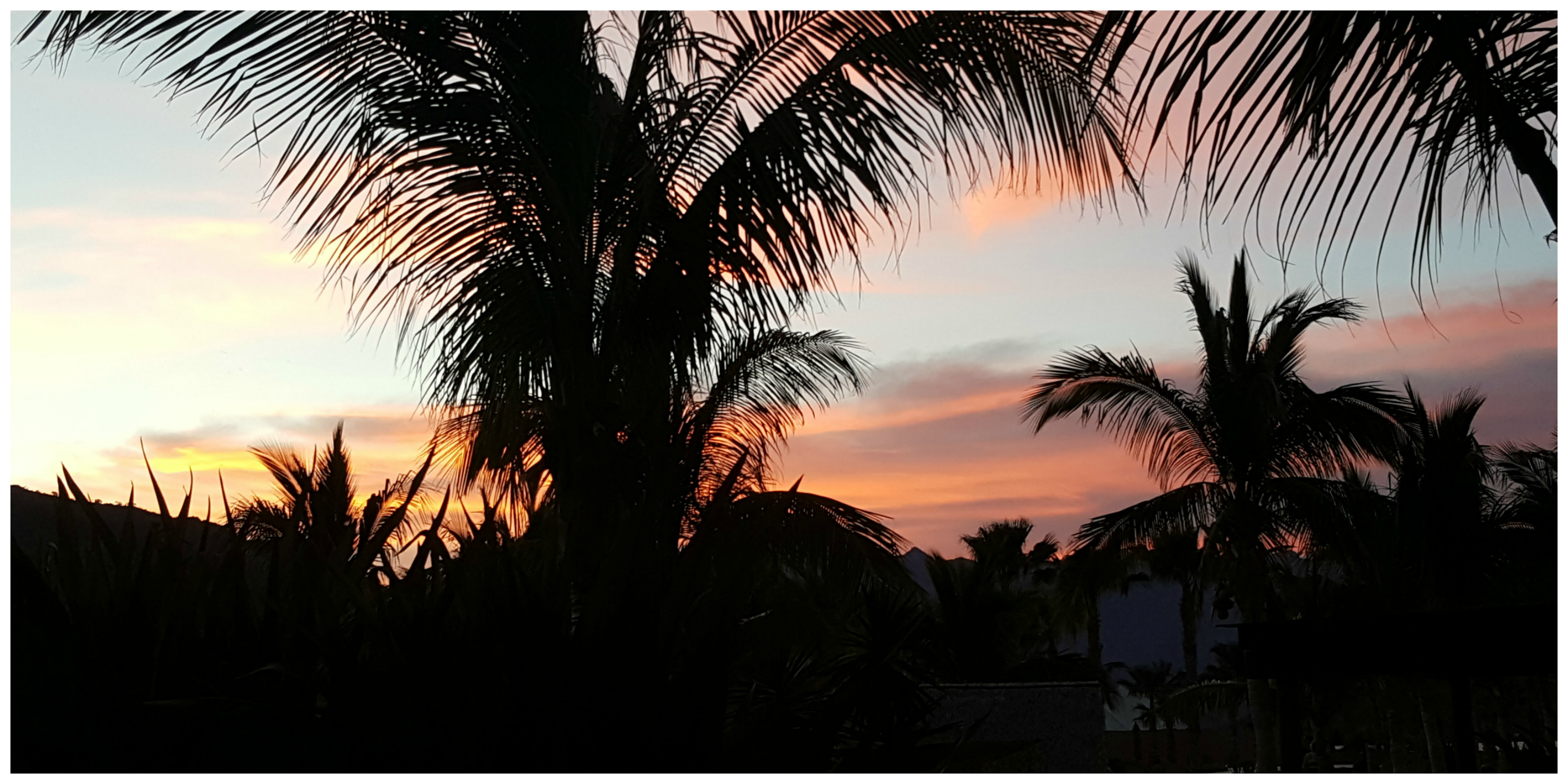 Don't miss out on the gorgeous sunsets here. Take advantage of your stay and enjoy all the beauty that surrounds you.
SPECIAL RATES!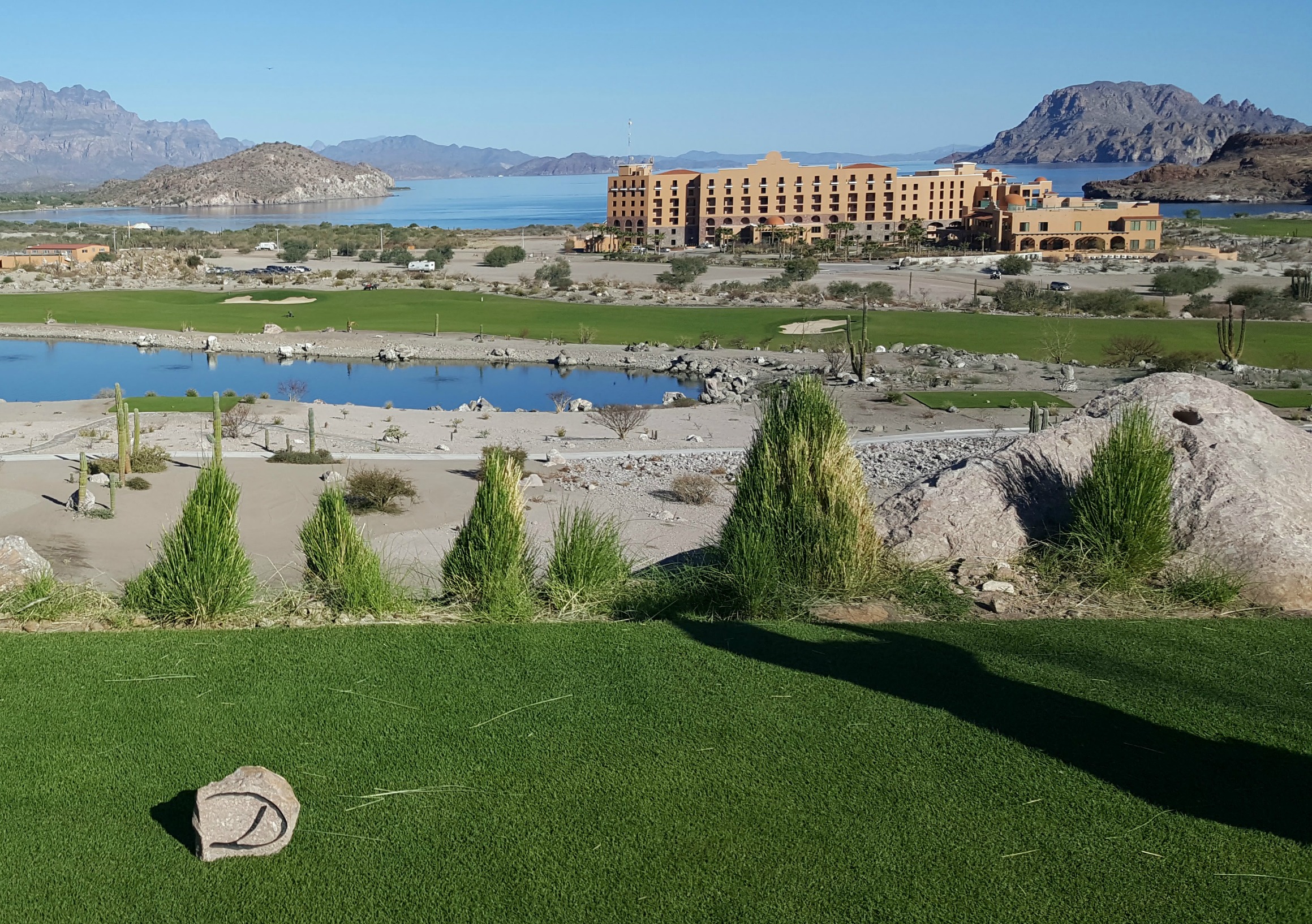 Villa del Palmar at the Islands of Loreto is offering a special rate for readers. 50 percent off accommodations if you book and travel by June 2018. Enter the code CHEFW17 under the category "Promo/Corporate Code" when booking through this link: 50% Off Accommodations at Villa del Palmar at the Islands of Loreto! Terms and conditions apply. Happy Travels! 🙂