Knott's Boysenberry Festival
By Erin
It's almost Boysenberry time! This unique berry is a cross between a loganberry, a red raspberry and a blackberry. Did you know Knott's Berry Farm was at one time a berry farm established by Walter Knott and his family? Knott was the first to commercially cultivate the boysenberry in Southern California after transplanting the berry's vines from the former Boysenberry farm. Mrs. Knott began making preserves, which made Knott's Berry Farm famous. The popular purple little boysenberry put Knott's Berry Farm on the road to being America's first theme park. As the birthplace of the delectable boysenberry, Knott's Berry Farm once again showcases the little berry that started it all with a spectacular 23-day food and beverage celebration. 
This year, the festival is over three weeks (April 1–April 23) featuring over 70 boysenberry inspired dishes, drinks and more. During these 23 days everyone can indulge in succulent eats and enjoy live entertainment, new shows, pie eating contests, meet the Easter Beagle and PEANUTS gang, make new friends at the new Old MacDonald petting zoo, mingle with the Ghost Town townsfolk, line dance, and join the nighttime dance party. Of course there is all the usual fun too because entrance to the Boysenberry festival is included with park admission. (Additional cost for tastings of food and drink).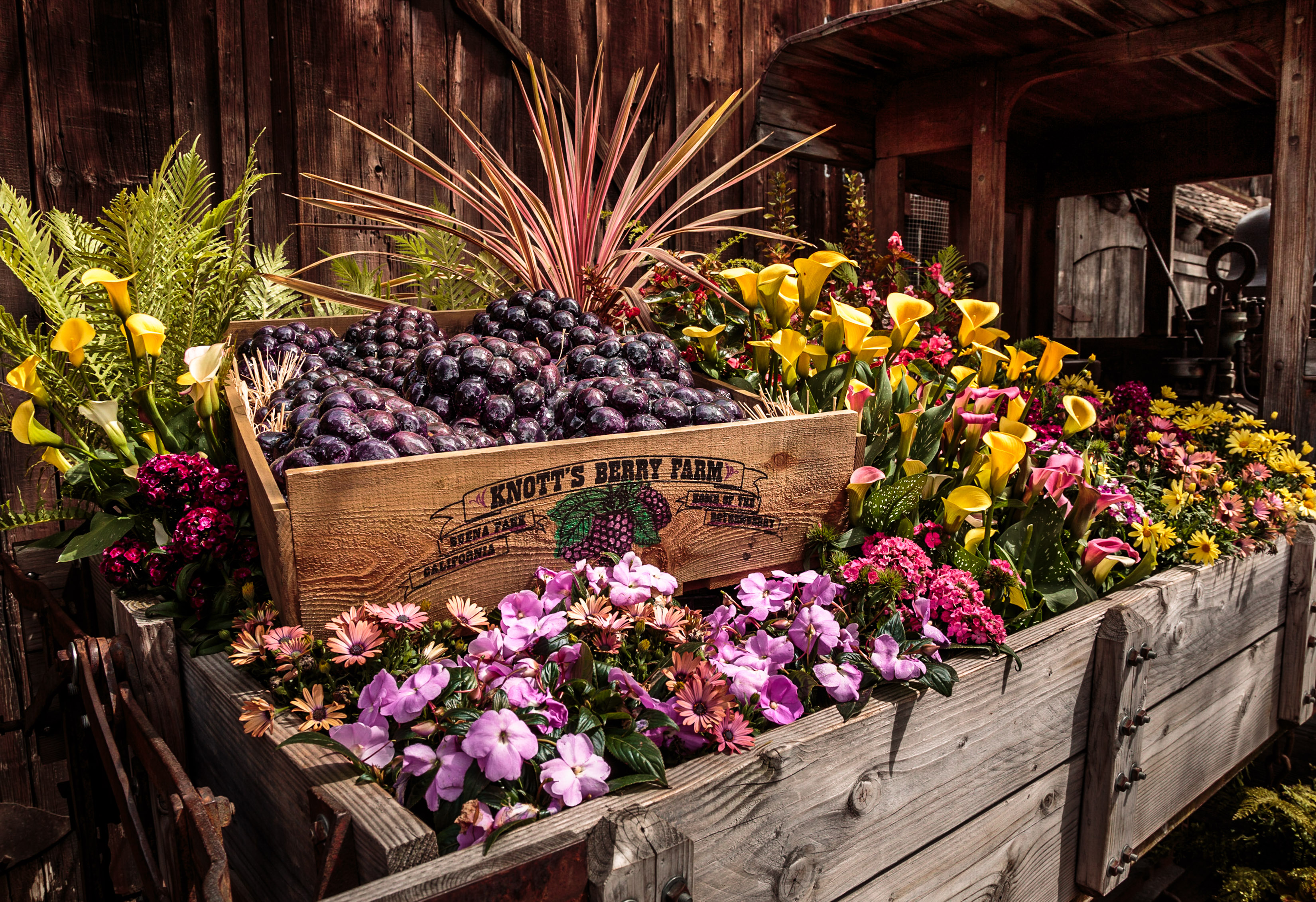 There are so many boysenberry inspired food and drinks to choose from throughout Ghost Town that are both sweet and savory. Items include ribs, meatballs, chicken wings, BBQ dishes flavored with Knott's very own Boysenberry BBQ Sauce, boysenberry cream soda, chocolate covered Boysenberry cheesecake, Boysenberry ICEE Floats, Boysenberry Latte, and the now super famous Fun Bun! The Fun Bun is a crowd favorite with its warm, sweet, gooey deliciousness. If you have not heard of the Fun Bun yet; it is a cinnamon roll, boysenberry and funnel cake rolled into one delicious bun of fun. New this year is the boysenberry pizza, boysenberry ravioli, and boysenberry fry bread! There is so much to enjoy, you will have to come back more than once to enjoy it all! 😉
Now, ready to get a sneak peek of all the Boysenberry goodness of some of my favorite picks? Here you go!
Fun Bun

– Fried Cinnamon Roll with Boysenberry Cream Cheese Topping (also shown is the Fun Stick)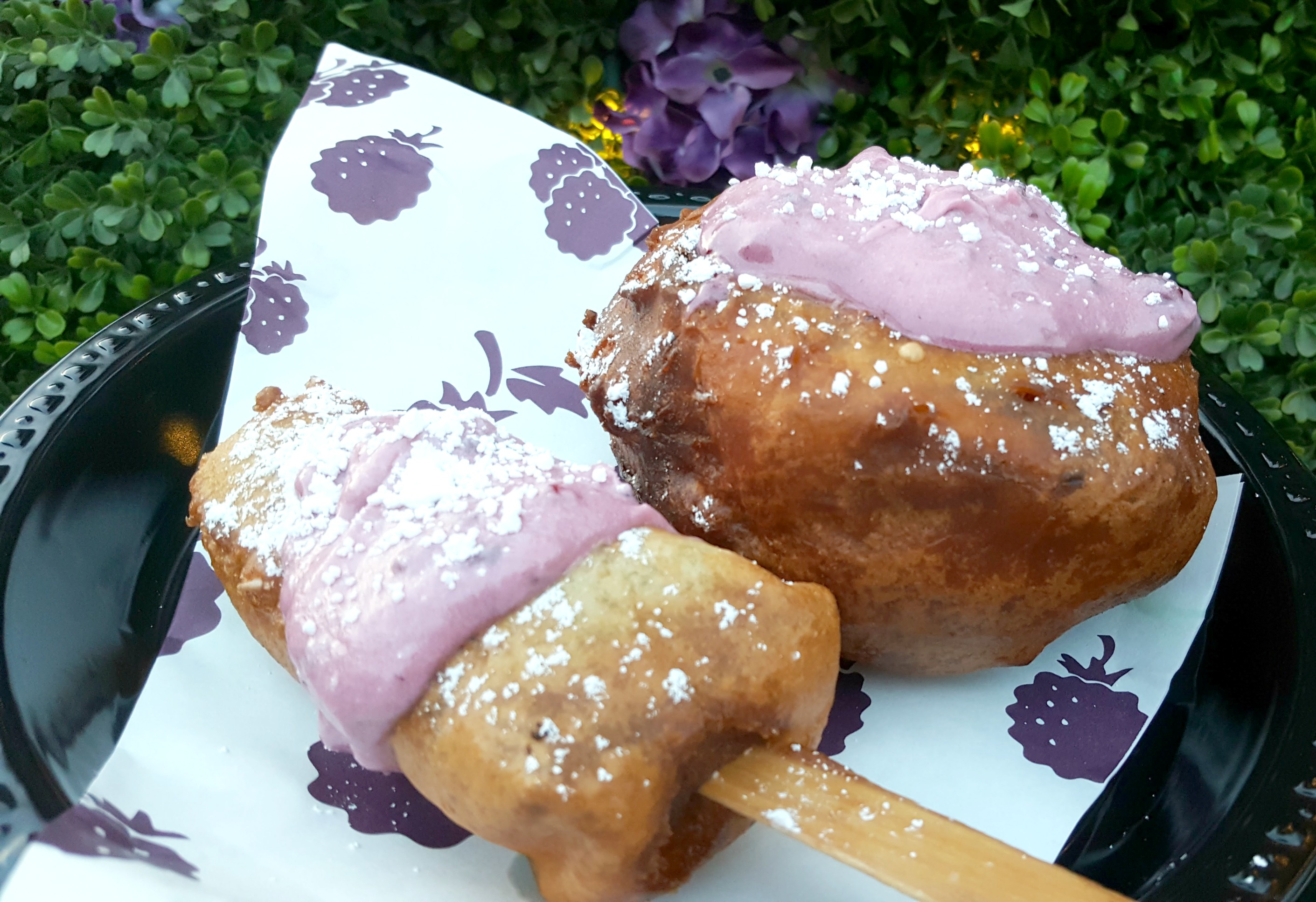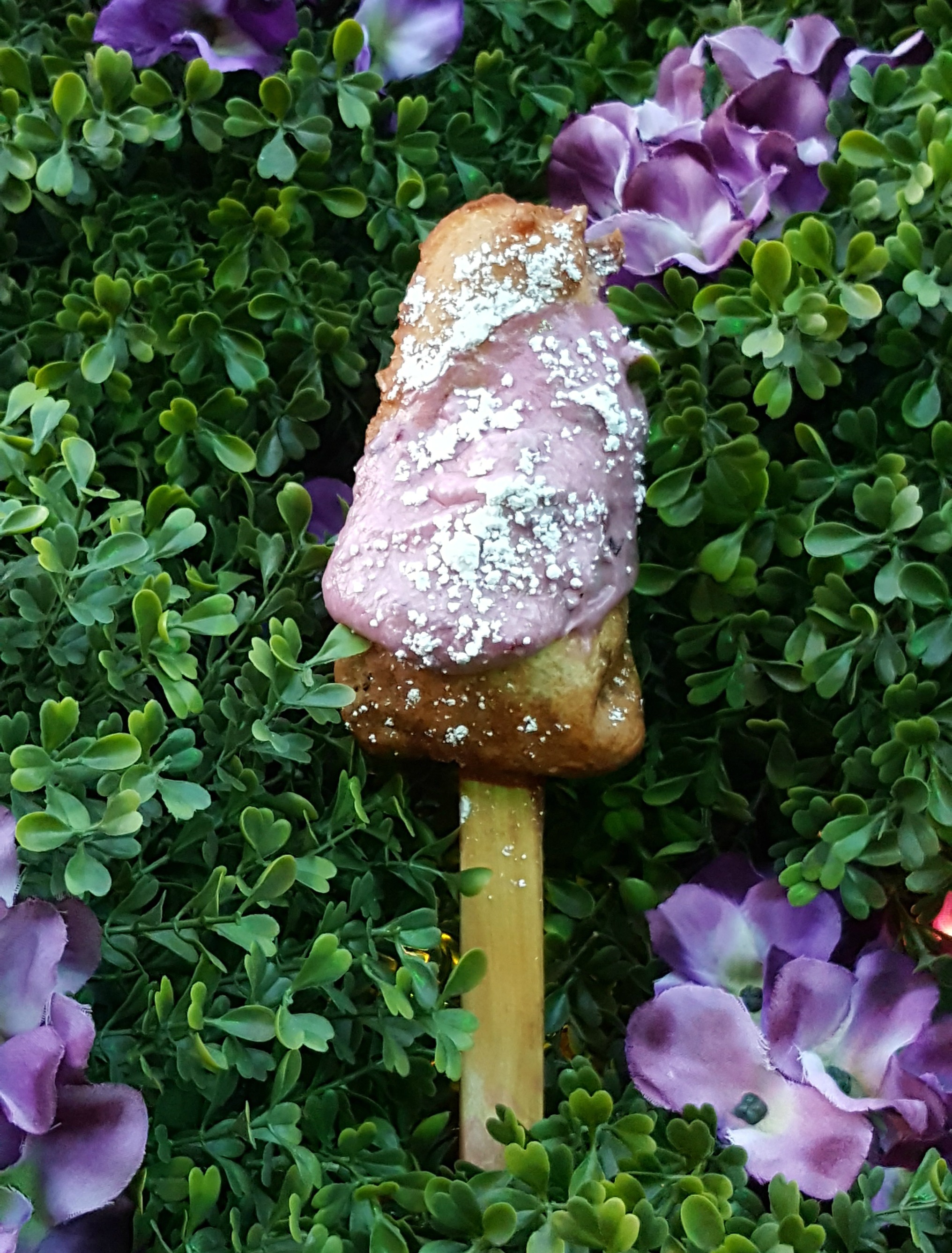 Chocolate Covered Boysenberry Cheesecake on a stick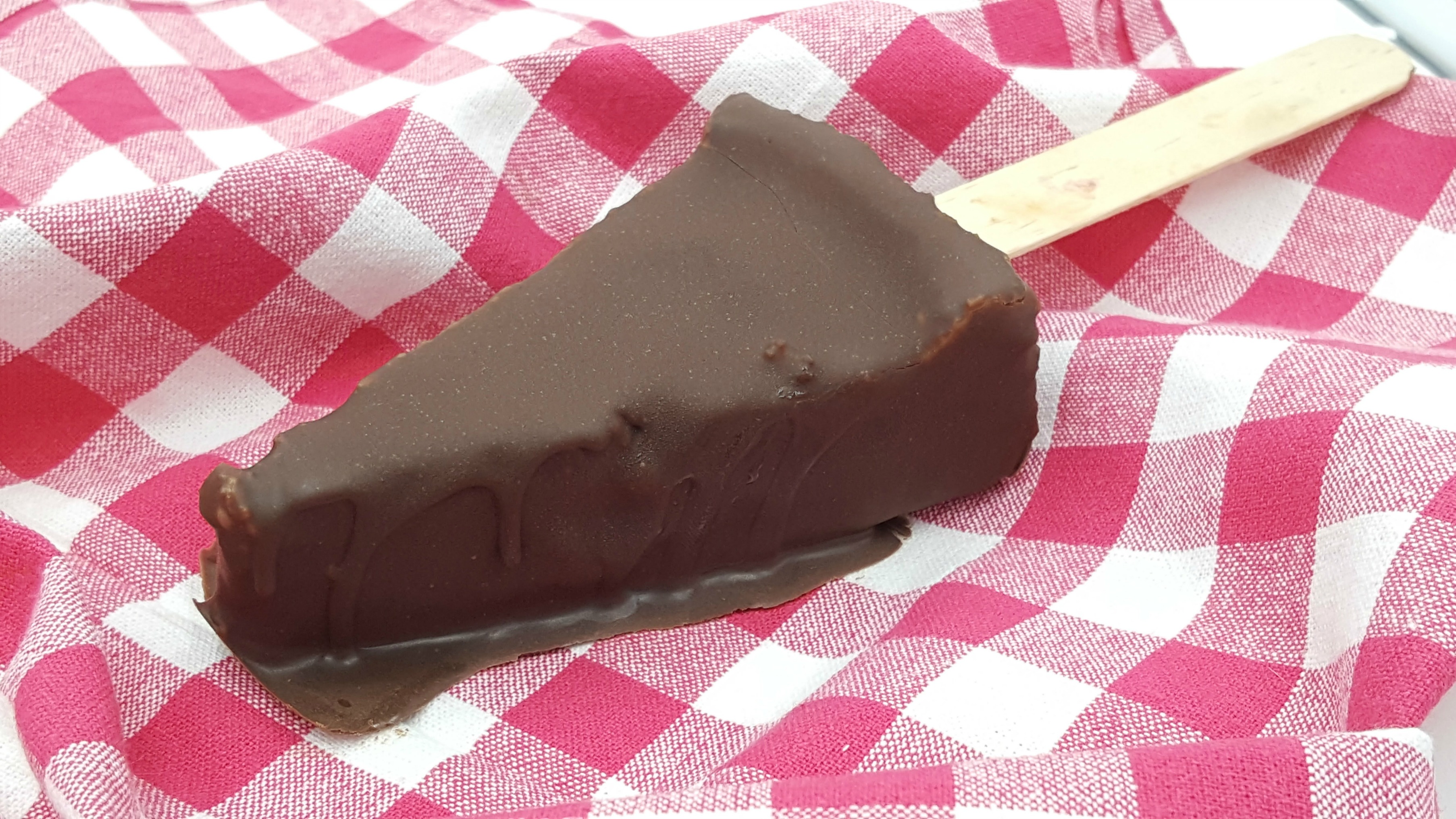 Boysenberry Nutella Crepes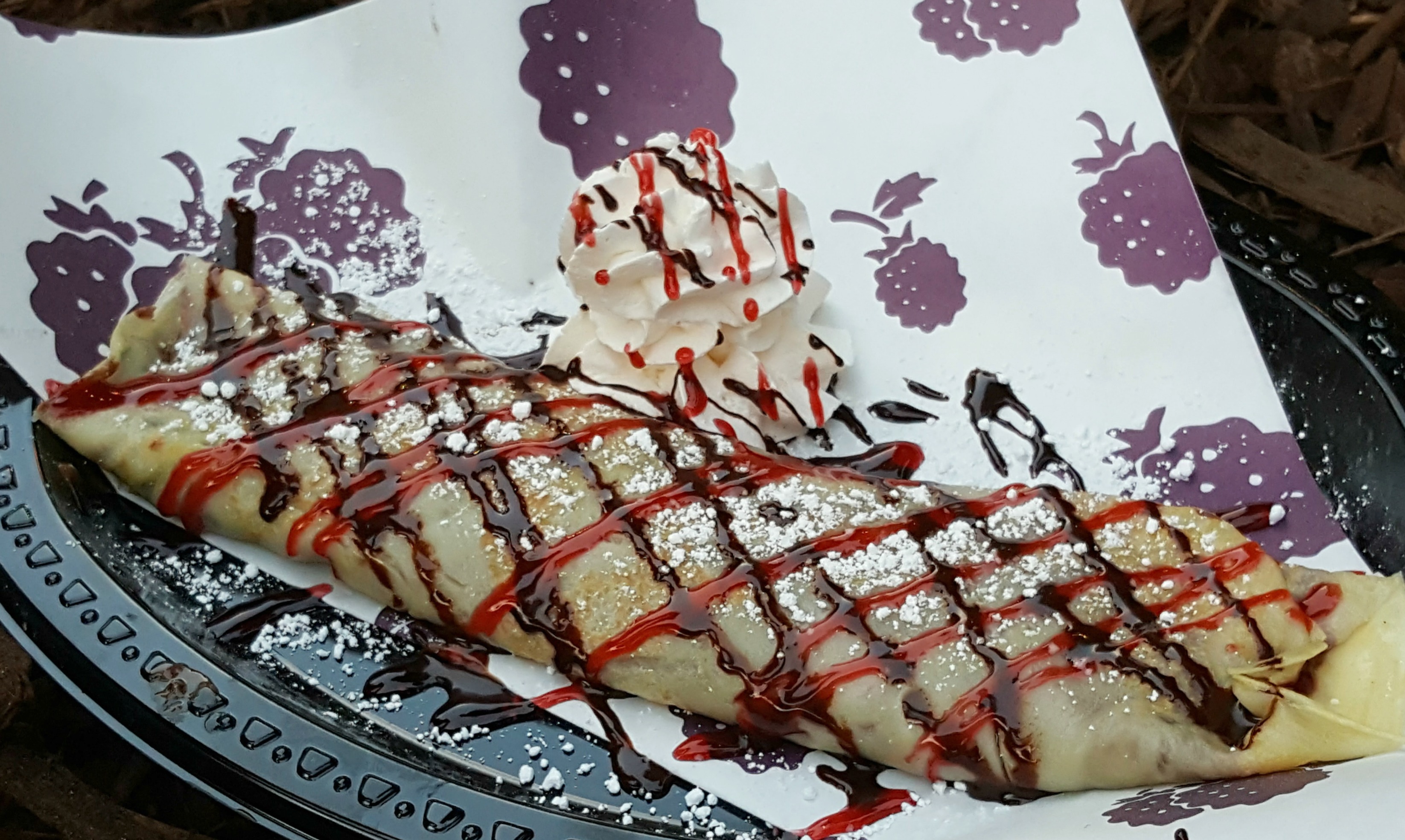 Deep Fried Alligator & Fries with Boysenberry Aioli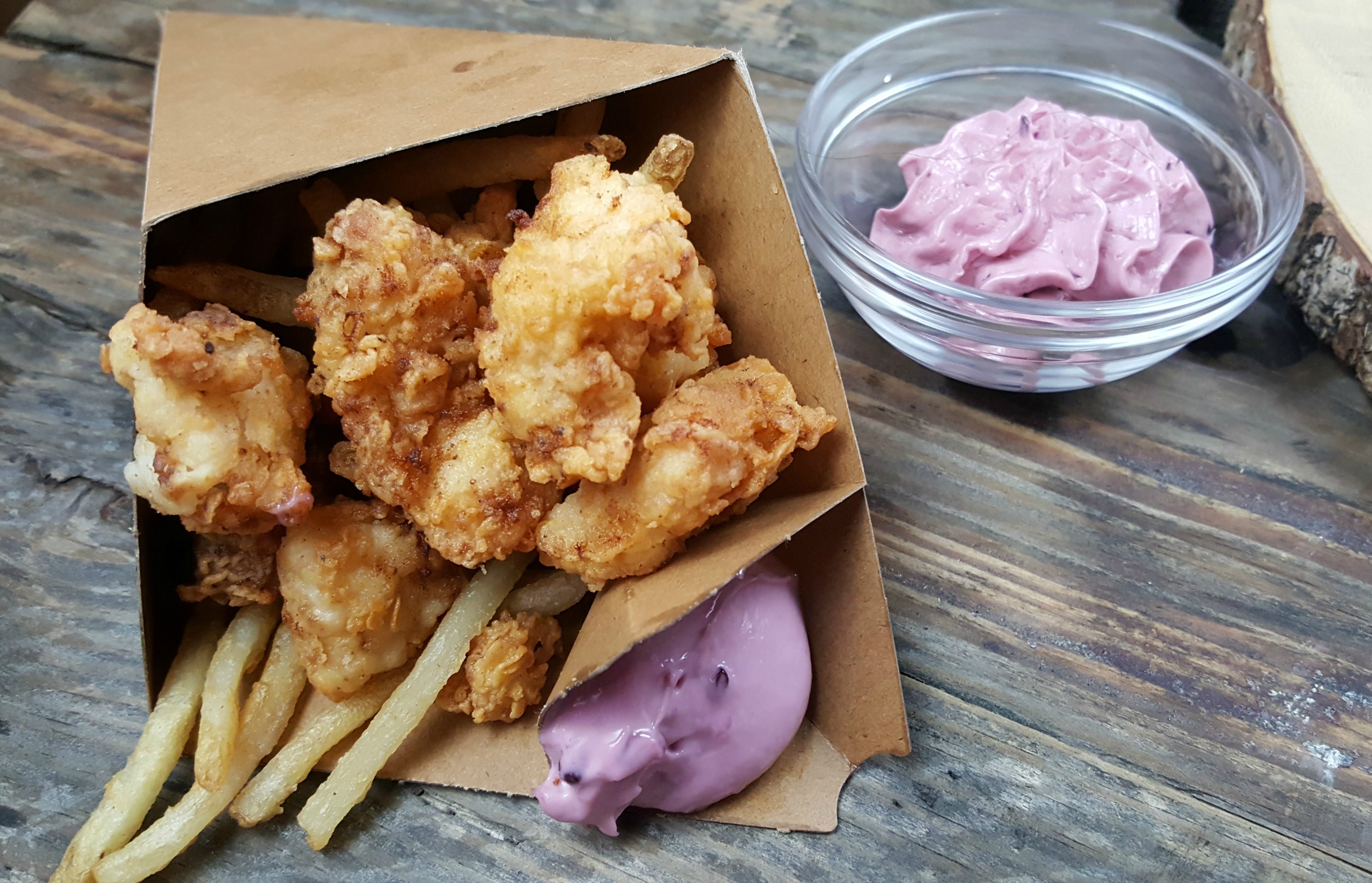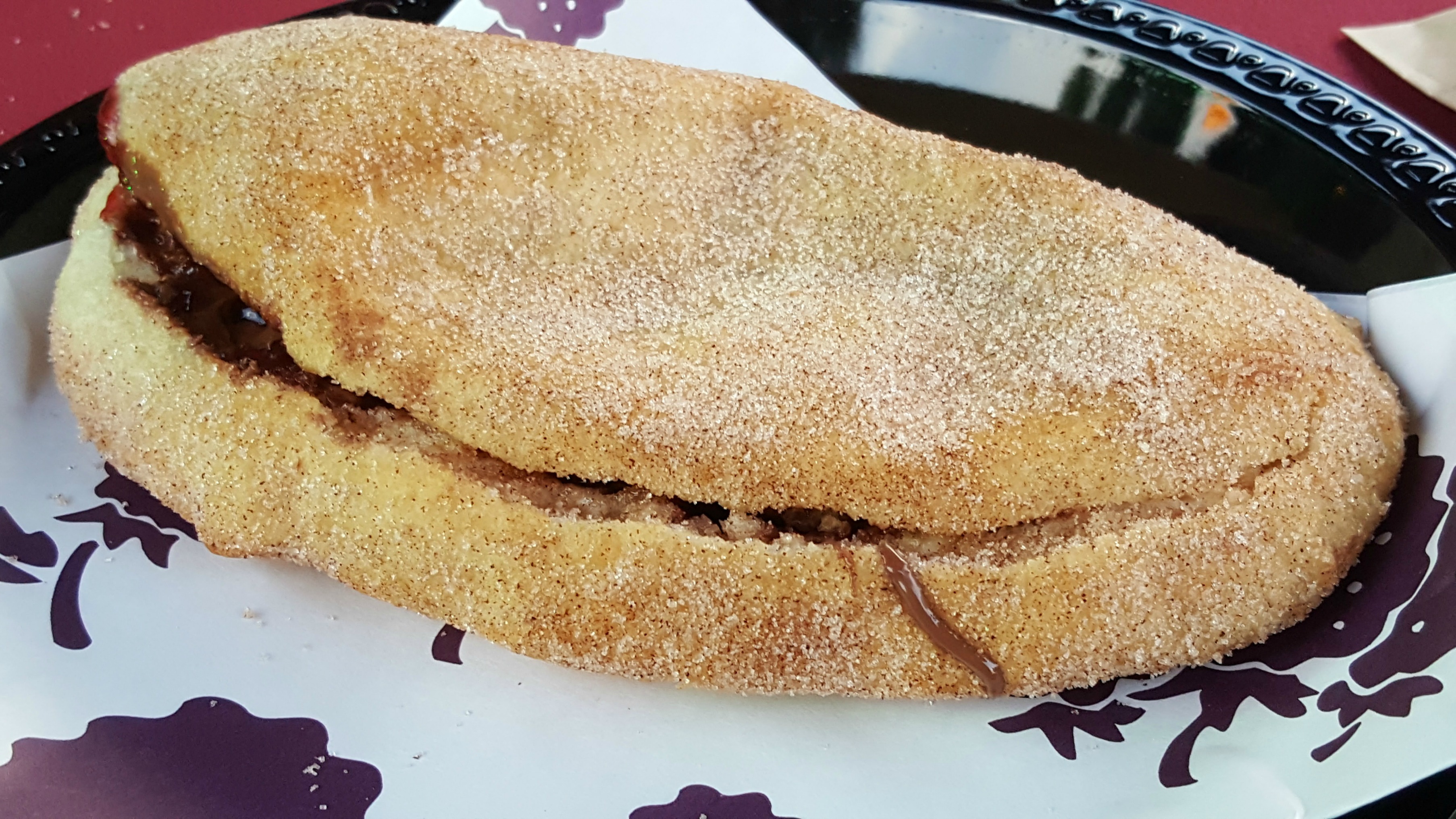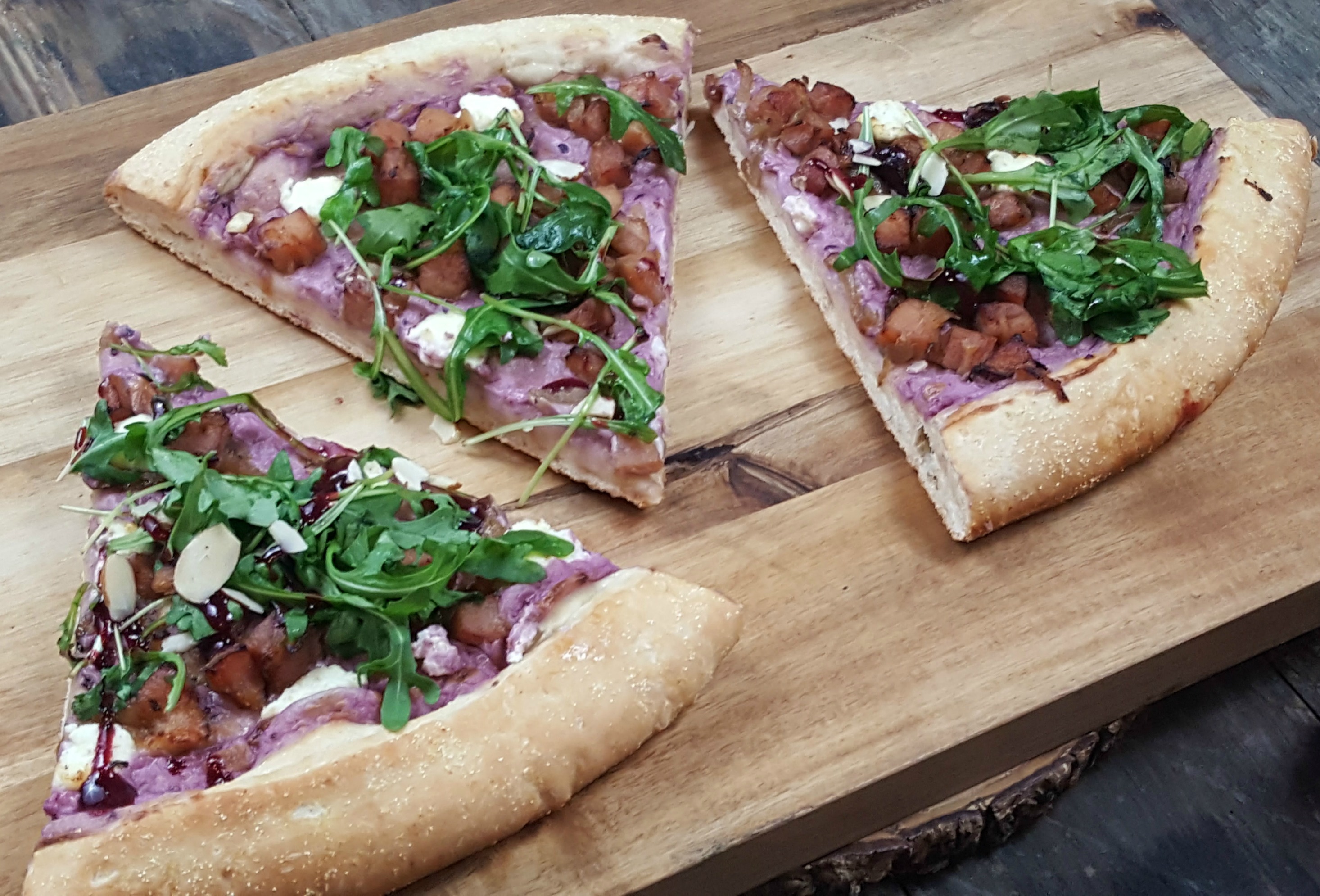 Marinated Boysenberry Meatball on a Stick with Boysenberry BBQ Sauce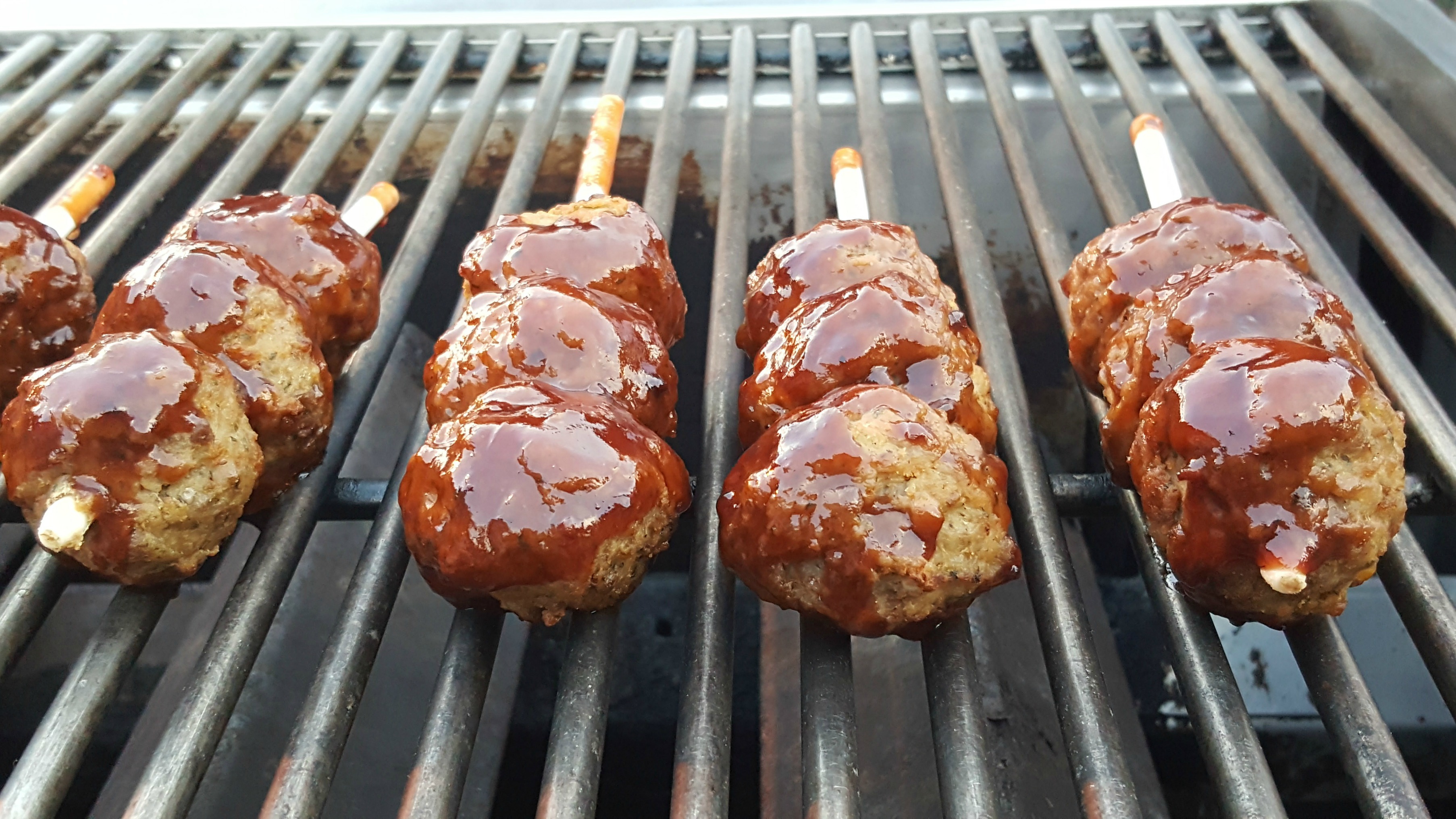 Boysenberry & Apricot Pulled Pork  Sandwich in a Boysenberry Bun Combo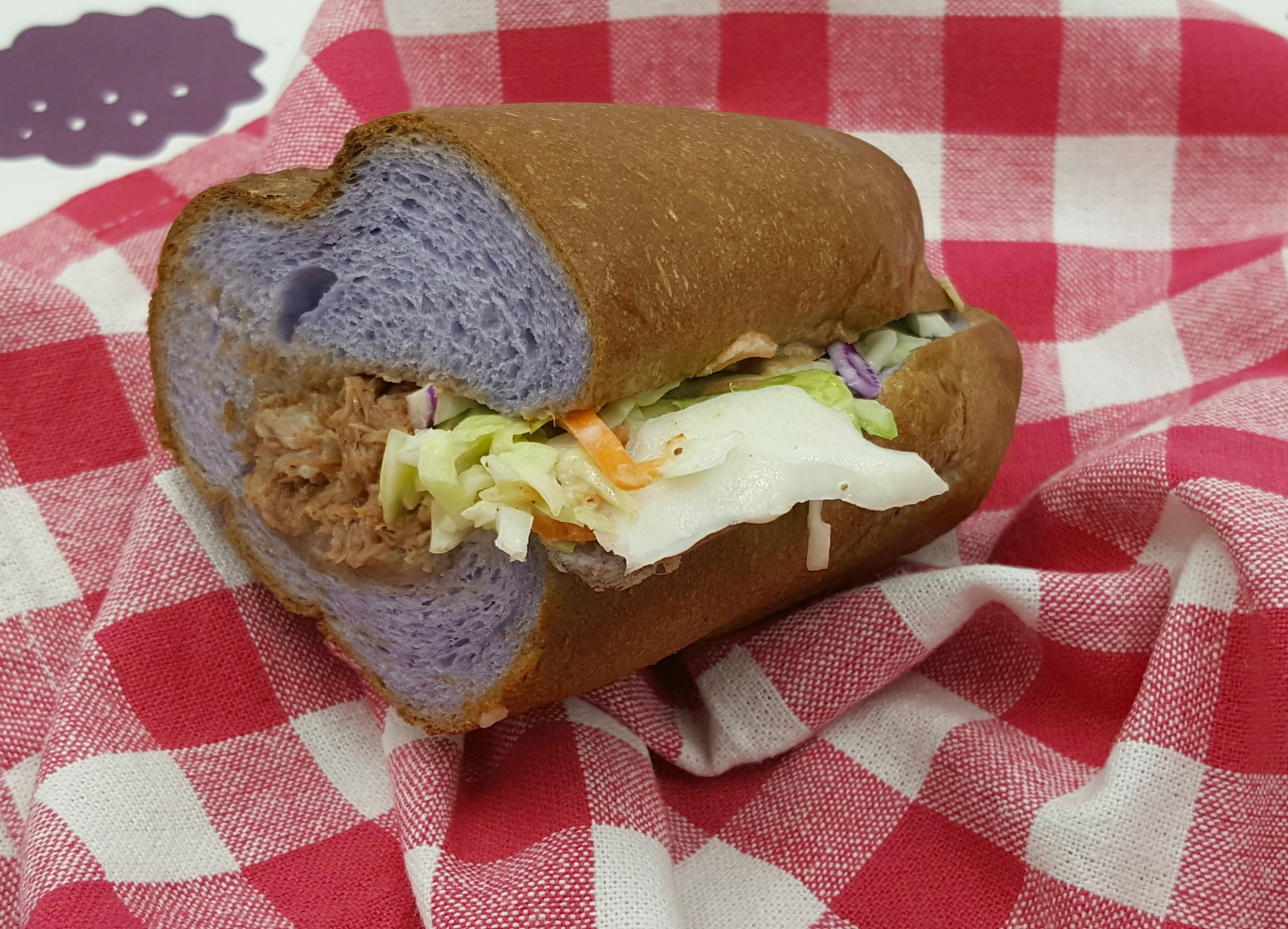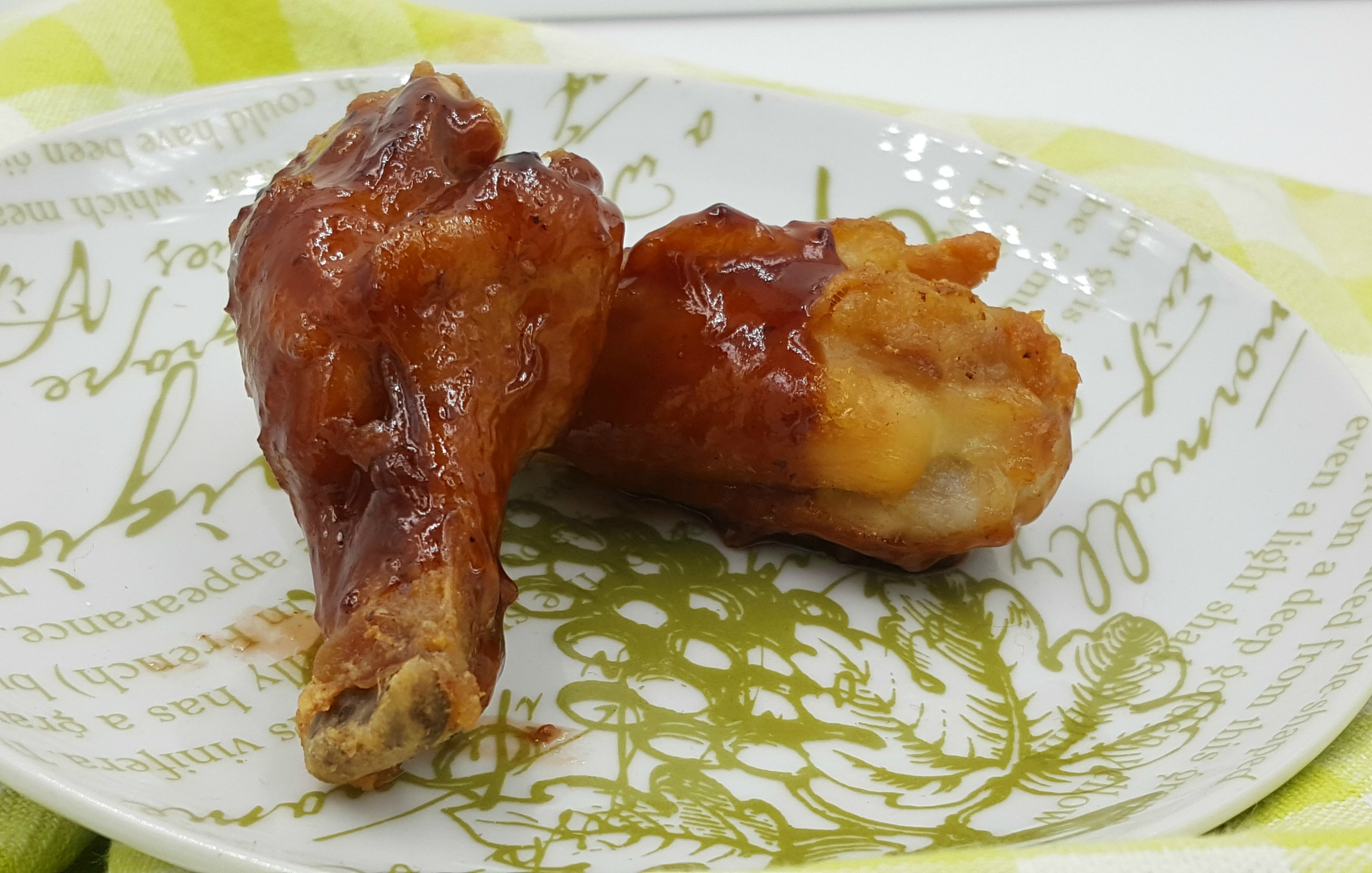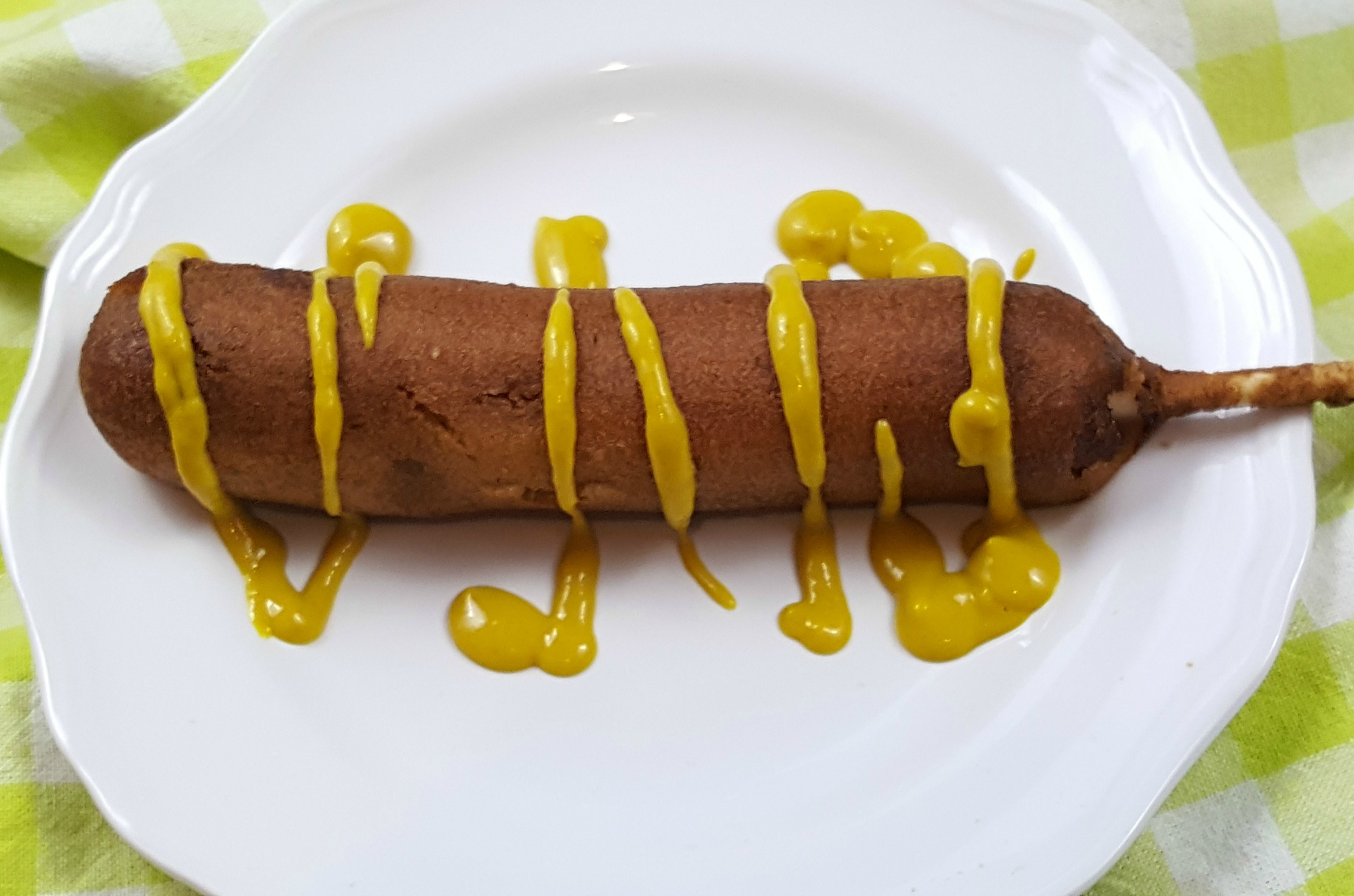 Boysenberry Festival Tasting Card
*
One of the best ways to experience the Boysenberry Festival is with a Boysenberry Festival Tasting Card. For only $25, the tasting card includes generous portions of six delectable treats:
Boysenberry Pizza at Wagon Wheel Pizza
Boysenberry Ravioli at Spurs Chophouse
Boysenberry Buffalo Wings at the Gold Trails Hotel
Boysenberry BBQ Meatballs at the Bank of Calico
Boysenberry Fry Bread at the Gourmet Churro Factory
Boysenberry Pana Cotta at the Ghost Town Bakery
The Boysenberry Festival Tasting Card can be purchased online or at the following locations at the park: The California Store, Little Spurs, General Store, Ghost Town Candy, Gold Trails Hotel, Spurs Chophouse, Pemmican Pickle, Calico Saloon, Ghost Town Bakery, Sutter's Grill, and Ghost Town Mix-it-up.

Wine and Craft Brew Garden*
As part of the festival, the Wine and Craft Brew Garden, located inside of Ghost Town's Wilderness Dance Hall, offers 4 craft brews and over 50 different wines from 36 producers including boysenberry beer and boysenberry wine. The wine selections represent 27 renowned wine regions from 8 countries. The wine program was curated to offer a little of everything, from the latest trends in blends and small production wines, to adventurous selections from up & coming wine regions, as well as bold domestic & import classics for the more discerning wine aficionado. Just outside of the Dance Hall, towering sculpted topiaries provide shade during warm spring days and twinkle brighter than stars at night. A convenient tasting card is available for only $25, which includes 6 tastings paired with snacks.
Other Festival Fun
Folksy Festival Fun–In the center of Calico Park, daily games and music including pie eating contests, Grandpa's Boysenberry PJs Contest (Guests race to stuff oversized long johns with balloons), live music including dueling fiddlers and "Vine" (line) dancing.
Old MacDonald's Farm–Inside the Livery Stable, more furry friends return to Calico including your favorite Knott's Berry Farm horses.
Interactive Pie Making— Step inside a Cordelia Knott's kitchen where you can find fresh boysenberry pie available for sale. Kids can also make their very own delightfully sweet boysenberry tarts complete with a crumble topping. Additional cost applies for pie making.
Easter Beagle– The whole family can meet the Easter Beagle in his new home, blooming with colorful springtime décor, nestled inside of the recently rejuvenated Camp Snoopy area. The meet and greet location is the perfect place to create lasting memories with the boisterous beagle and his friends – Charlie Brown, Lucy, Sally and Linus.
Boysenberry Festival 2017
April 1 – 23, 2017
KNOTT'S BERRY FARM
8039 Beach Boulevard
Buena Park, CA
(714) 220-5200
www.knotts.com
EXTENDED PARK HOURS: 10 am to 10 pm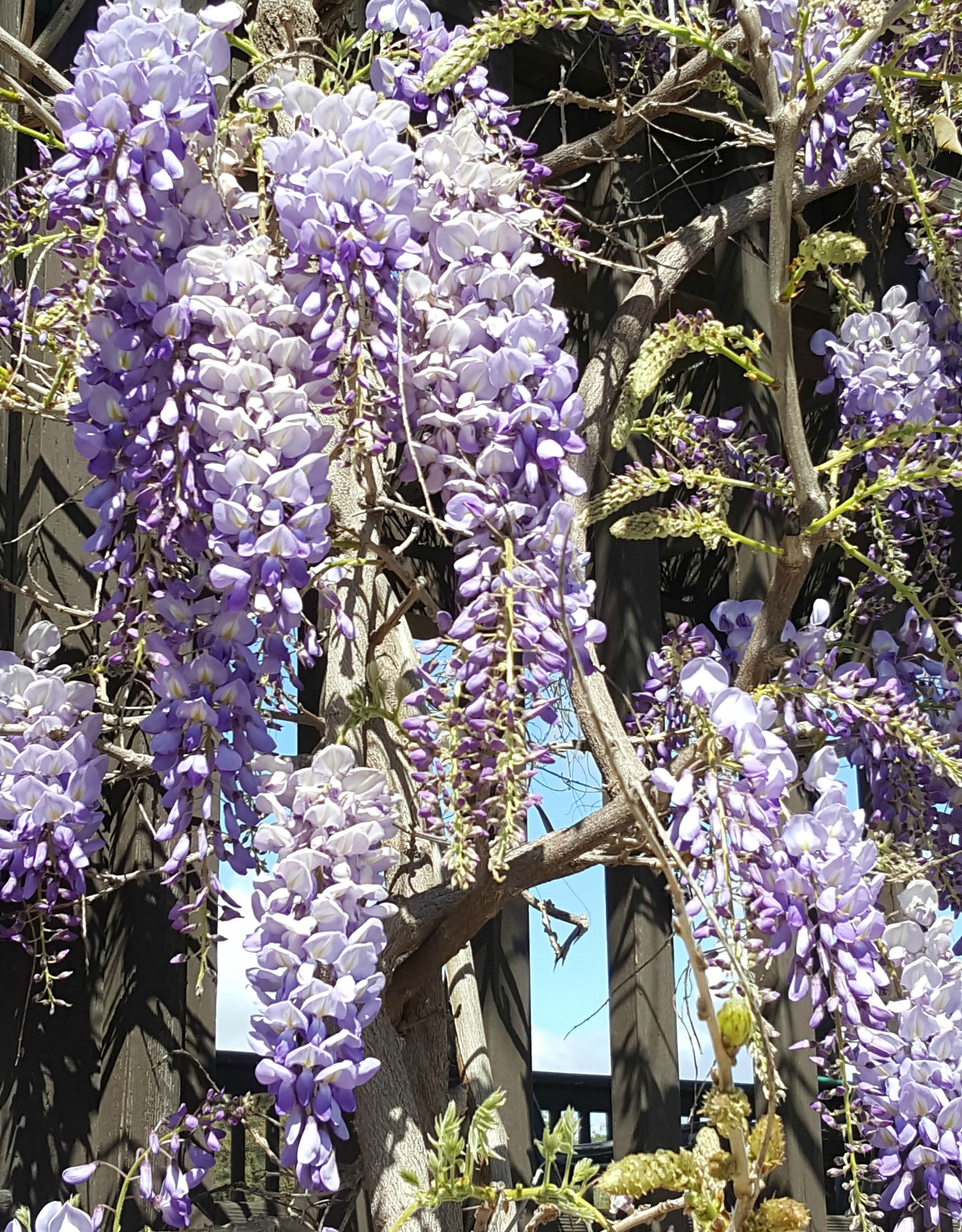 Don't forget to make a stop at the Berry Market on your way out to grab some boysenberry goodies to enjoy at home! Shop their delectable boysenberry selections like Boysenberry BBQ sauce, Boysenberry Butter, Boysenberry Dressing and Boysenberry Chipotle Sauce available in the California Market Place and General Store in Ghost Town.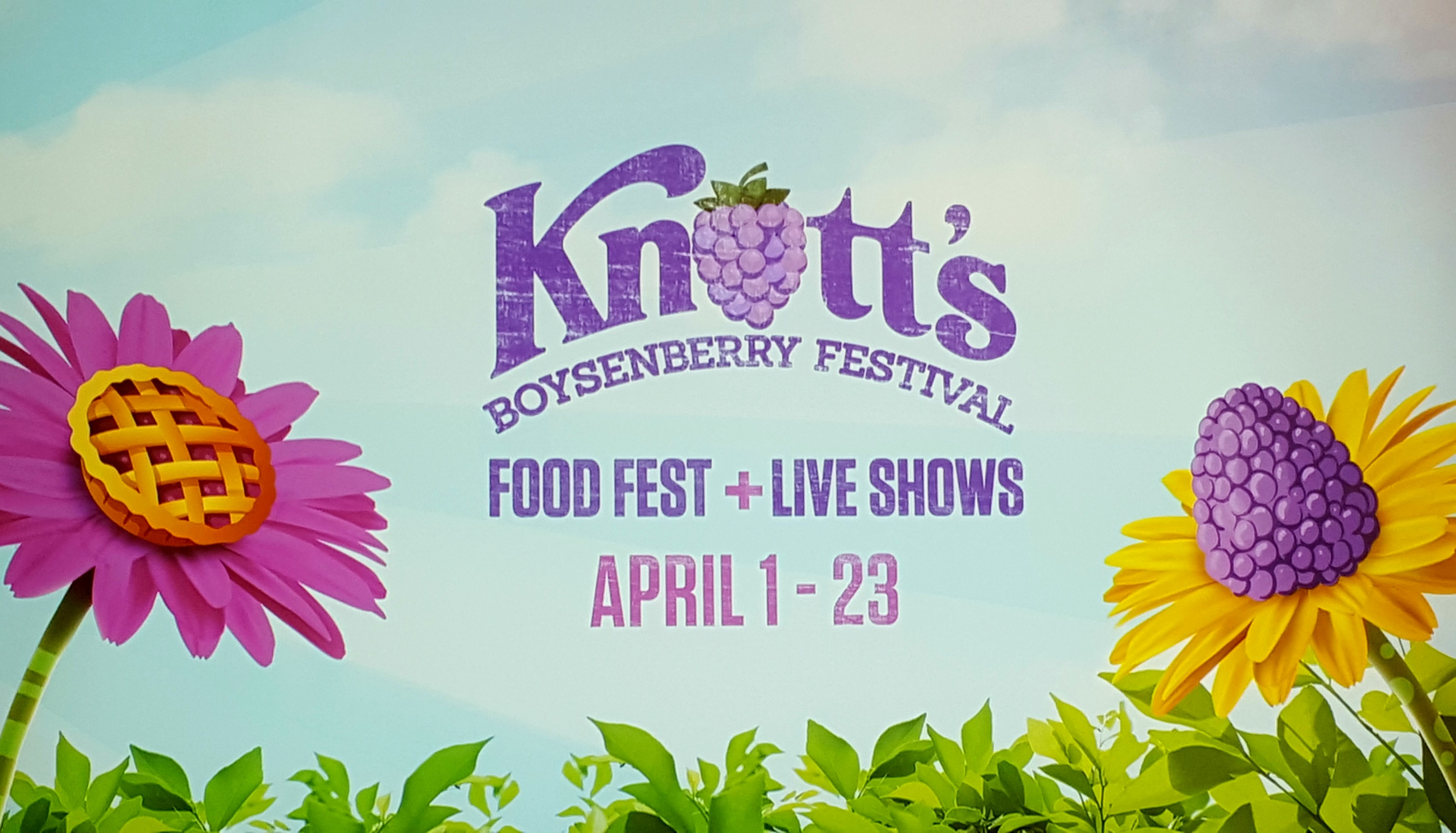 ENJOY! 🙂