Spring-a-Palooza at Great Wolf Lodge
By Kyla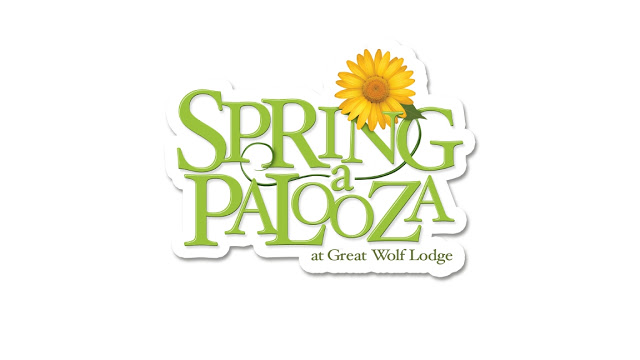 Spring-a-Palooza is in full bloom at Great Wolf Lodge and guests are sure to have a howling good time celebrating the return of spring to the resort. Now through April 16 Great Wolf Lodge is rolling out the colorful spring decorations and making the Grand Lobby Spring-a-Palooza Central. There is even a special character-themed garden for the kids to explore!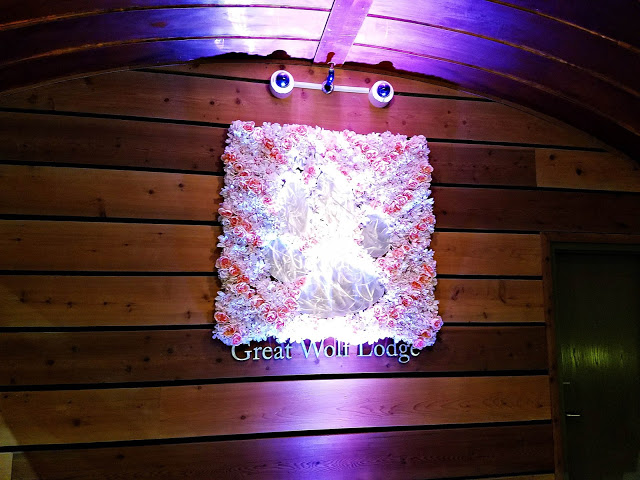 Spring-a-Palooza not only means the Great Wolf Lodge will be decked out in all things spring, it also means spring themed entertainment options for guests to enjoy. There will be special spring-inspired activities and events taking place daily. They include Spring Picnic, Bubble Dance Party, Spring-a-Palooza Story Time, Spring Scavenger Hunts, Character Themed Flower Gardens, Jelly Bean Guessing Game, and Spring Themed Crafts.
During the Spring Picnic you can grab a blanket, spread it on the floor, and join Violet for an afternoon picnic in the Grand Lobby. Sip on a complimentary glass of lemonade from Violet's Lemonade Stand and play a round of "Take a Wiley Guess" card game.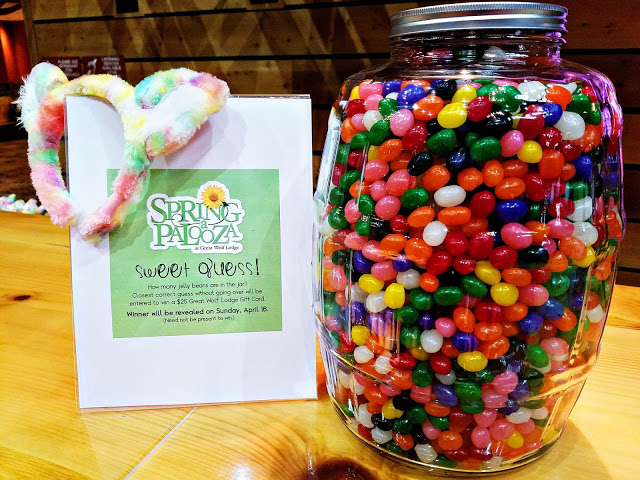 Put on your guessing goggles and check out the gigantic jar filled to the tippy top with jelly beans that sits in the Grand Lobby. Make your best guess for the Jelly Bean Guessing Game with how many candies you think fill up that giant jar. The guests with the guesses closest to the correct number (without going over) will be entered to win a $25 Great Wolf Lodge gift card!
The two Spring Scavenger Hunts will require your best detective skills to find all the items so you can claim your prizes! The "I Spy Spring" scavenger hunt will have you searching the entire Grand Lobby to find a dozen hidden objects. Once you've conquered that hunt, then the "Spring Sprint" scavenger hunt has ten clues for you to solve that will take you on a journey through the lodge and ends with a sweet prize!
Even the food is celebrating during Spring-a-Palooza! The new spring menu items features fresh and delicious spring vegetables, delicious honey glazed backed salmon, wild mushroom risotto, and stuffed chicken with sun-dried tomatoes, spinach, and goat cheese. If you thought you were going to get chicken nuggets and french fries, you were sorely mistaken! Executive Chef Hany Ali has so much more planned for your palates and tummies!
Along with the Spring-a-Palooza beginning in March, Great Wolf Lodge Southern California also celebrate its first birthday!!! To commemorate this exciting occasion artist Linda Mihara was commissioned to create the world's largest origami birthday cake! Standing 9 feet tall and taking more than 2 weeks to create, this work of art is topped with what else – a howling wolf!!!
General Manager Phillip Cunningham shared his gratitude for the Southern California community for making the Great Wolf Lodge's first year such a success. He treated those in attendance to delicious cupcakes and the beautiful origami birthday cake. An origami cake was chosen because the first anniversary gift is supposed to be paper and what says paper better than a giant paper cake!
 There are so many fun things happening at Great Wolf Lodge during Spring-a-Palooza – you will definitely want to take your family to enjoy all spring fun the resort has waiting for you! It's only here until April 10th, so grab your swimming suits, pack your bags, and spend your spring break at the Great Wolf Lodge.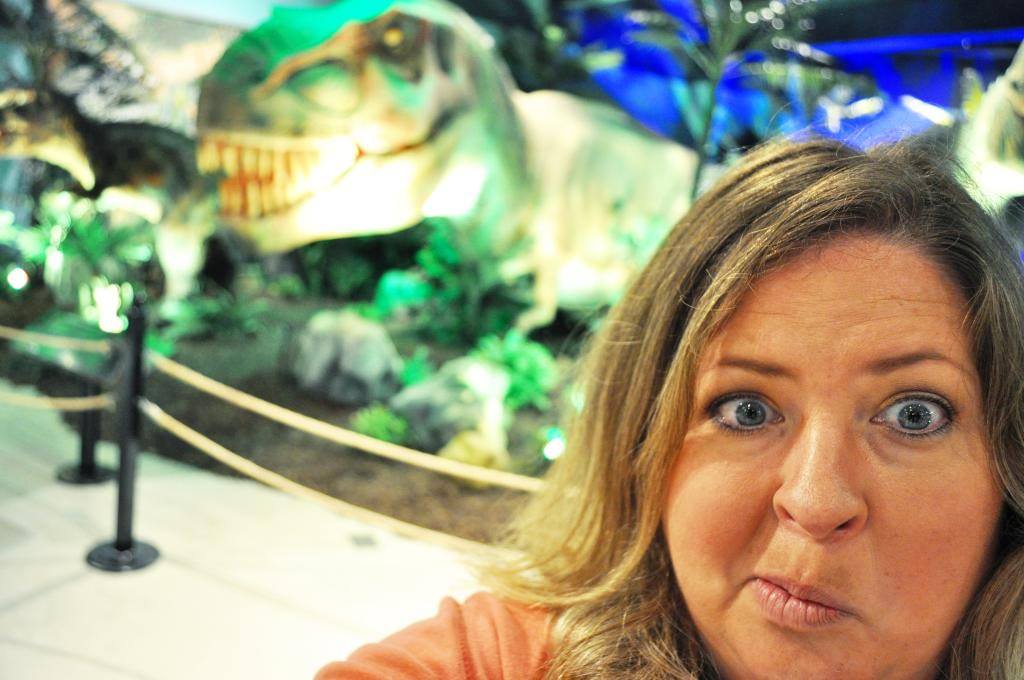 Kyla Armstrong is the creator and writer of the Orange County crafty lifestyle blog Funky PolkaDot Giraffe. When she isn't writing for her site, you can find her busy crafting, baking, juggling three kids, and trying to steal a moment for herself in the pages of a good book. You can keep up with her Southern California adventures on Instagram, Twitter, and Facebook.