Celebrating the Year of the Golden Rooster at Ontario Mills Mall!
By Erin
*This is a sponsored post*
This past Saturday, Ontario Mills celebrated the Year of the Rooster with traditional performances, activities and giveaways to commemorate the Lunar New Year. Guests were treated to sensational performances by cultural lion dancers, Kung Fu masters and towering stilt walkers in addition to fun activities and exclusive giveaways to ring in The Year of the Rooster. It was a great time for all. What better time to go to the mall than on Lunar New Year this year; Saturday, January 28, 2017? Traditionally, the celebration goes on for 15 days, so we are still in the festival mode.
When I arrived the finishing touches were being added and the crew was busy setting up for the celebration full of food, drink, kid's activities, live performances, give-a-ways and more.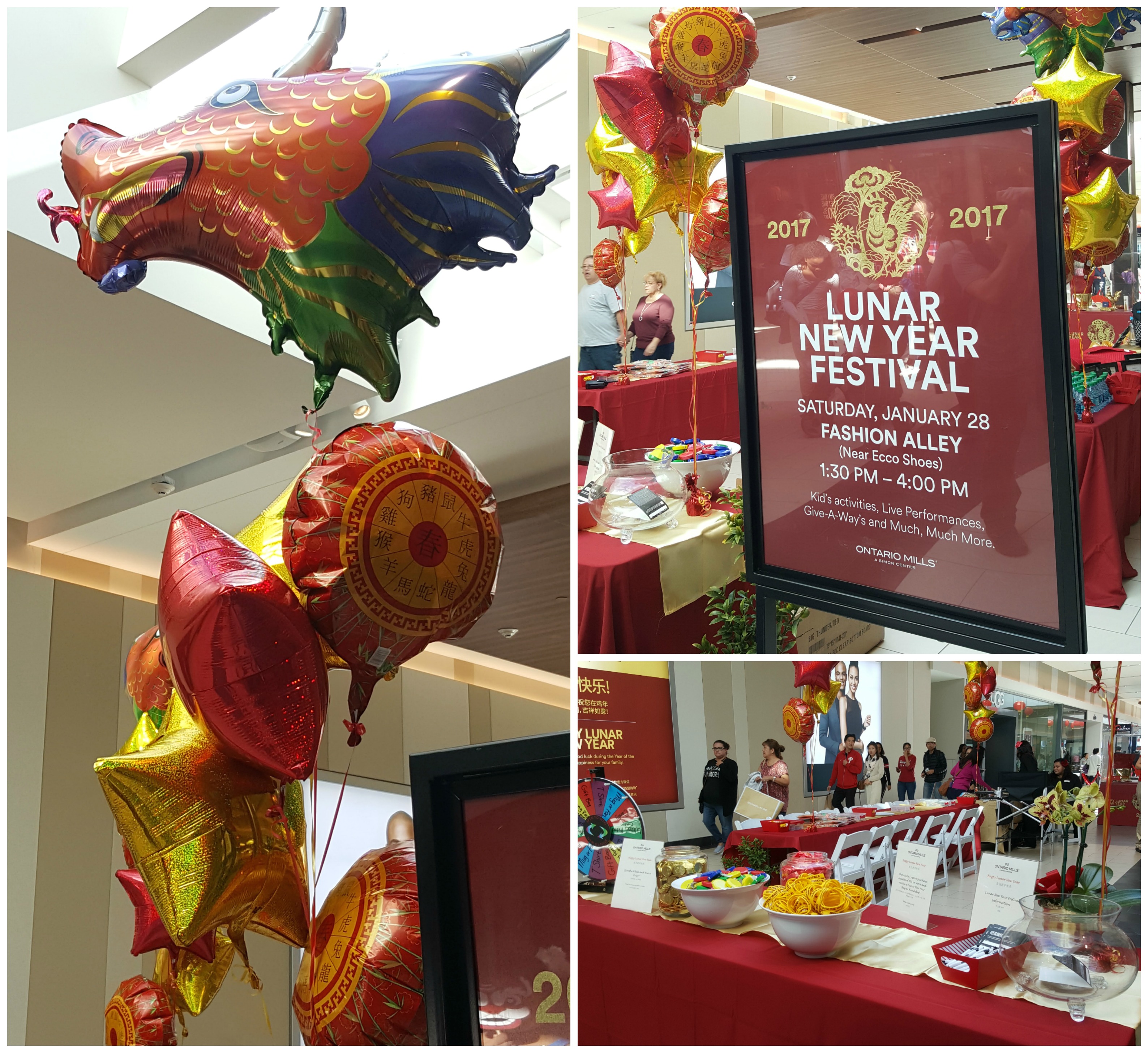 There were shiny gold and red balloons and lanterns everywhere. Crowds of people started lining up by the event tables, waiting for their chance to spin the wheel for a prize.

There was a long line to spin the wheel. You can spin a wheel to win prizes which included T-Shirts, gift bags, fans, candy and more.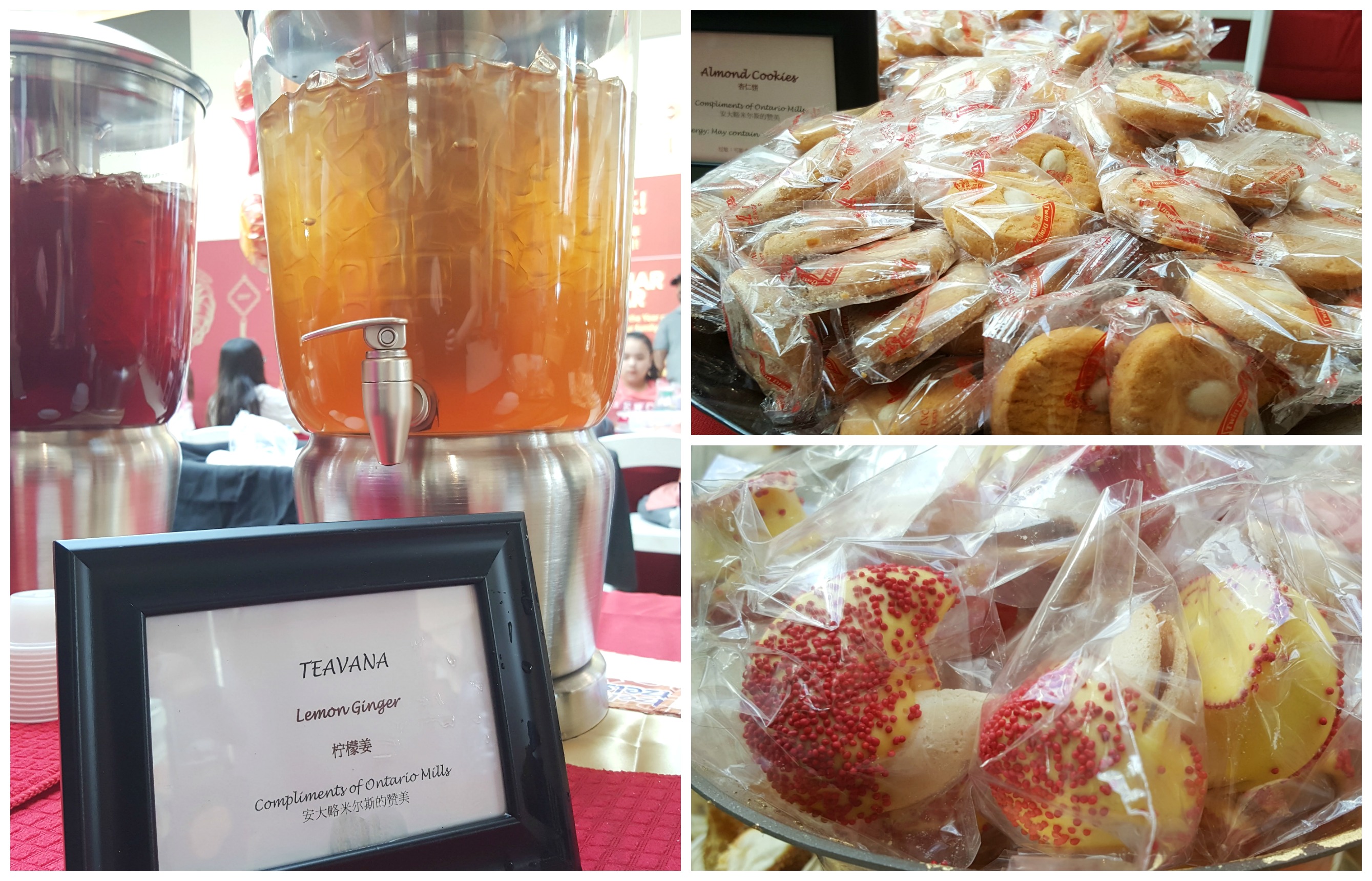 A huge thank you to Teavana for the delicious drinks and Wetzel's Pretzels for the yummy treats. Of course there were Fortune Cookies, they were so festive and delicious too. Almond Cookies and pretzel bites were also on hand for all to enjoy.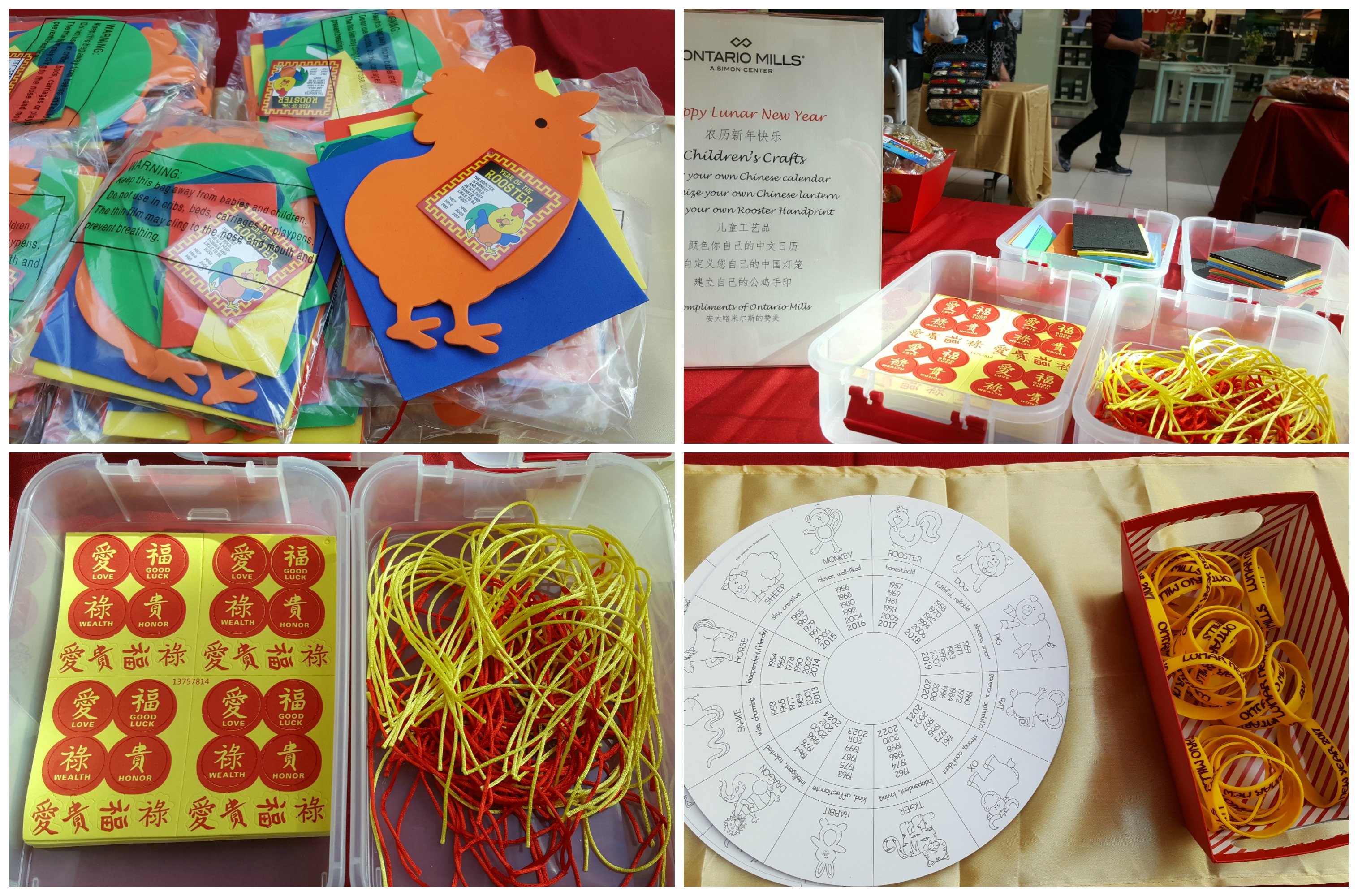 There were plenty of adorable kids crafts.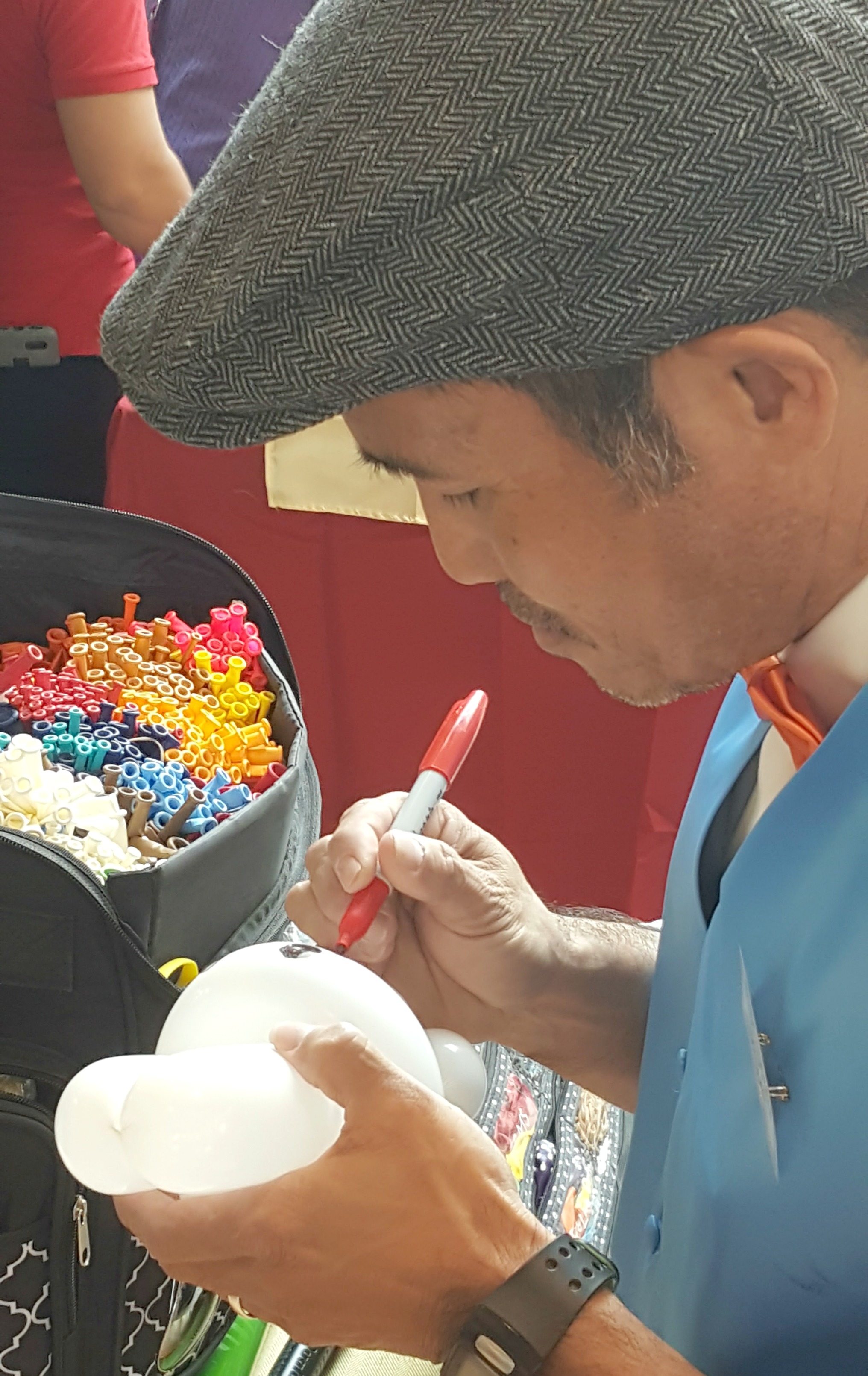 There was a ballon artists making all sorts of fun animals, including roosters.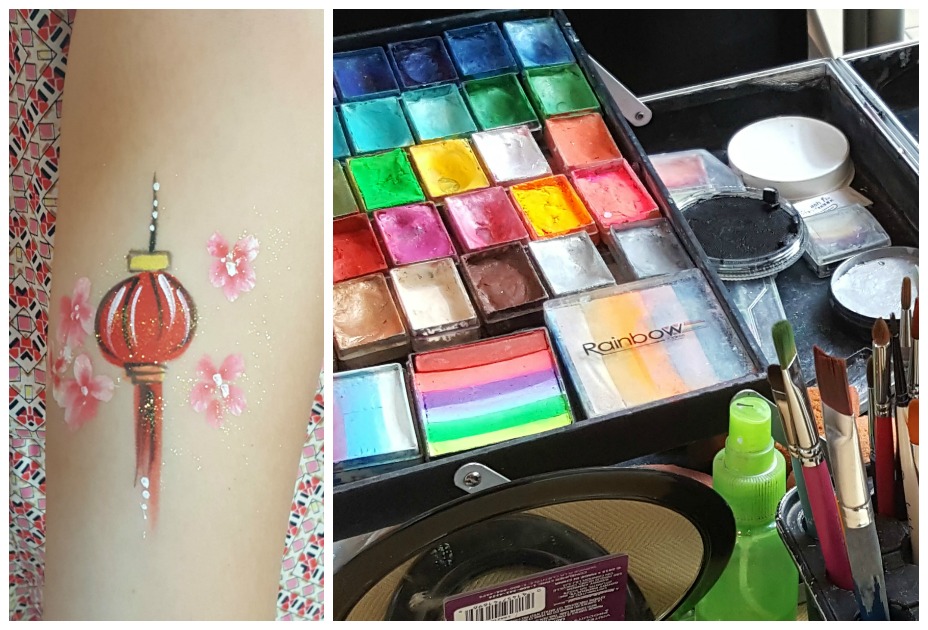 Beautiful face painting designs that everyone loved. So elegant!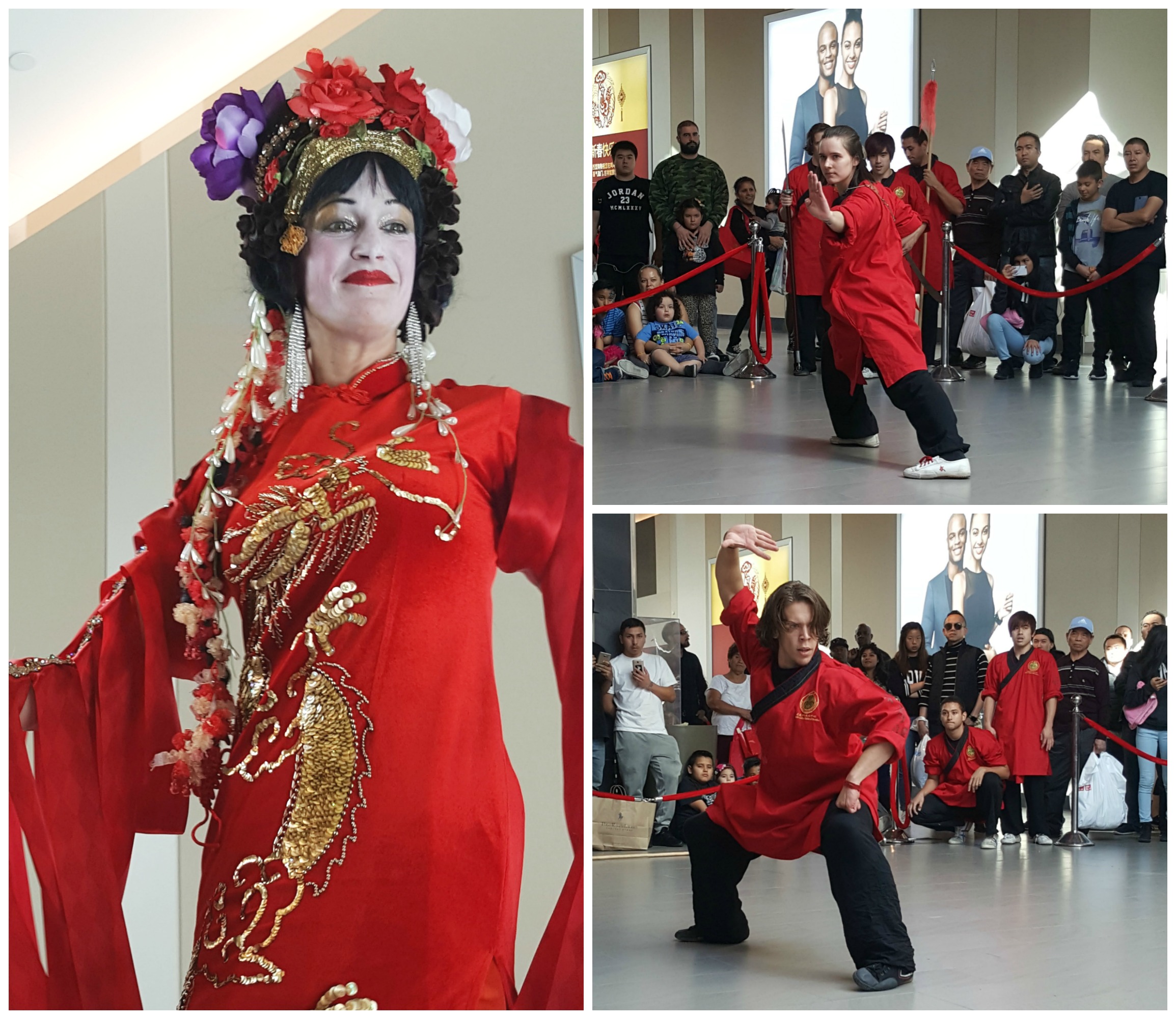 We were wowed by the live performances from the Stilt Circus and South Coast Martial Arts.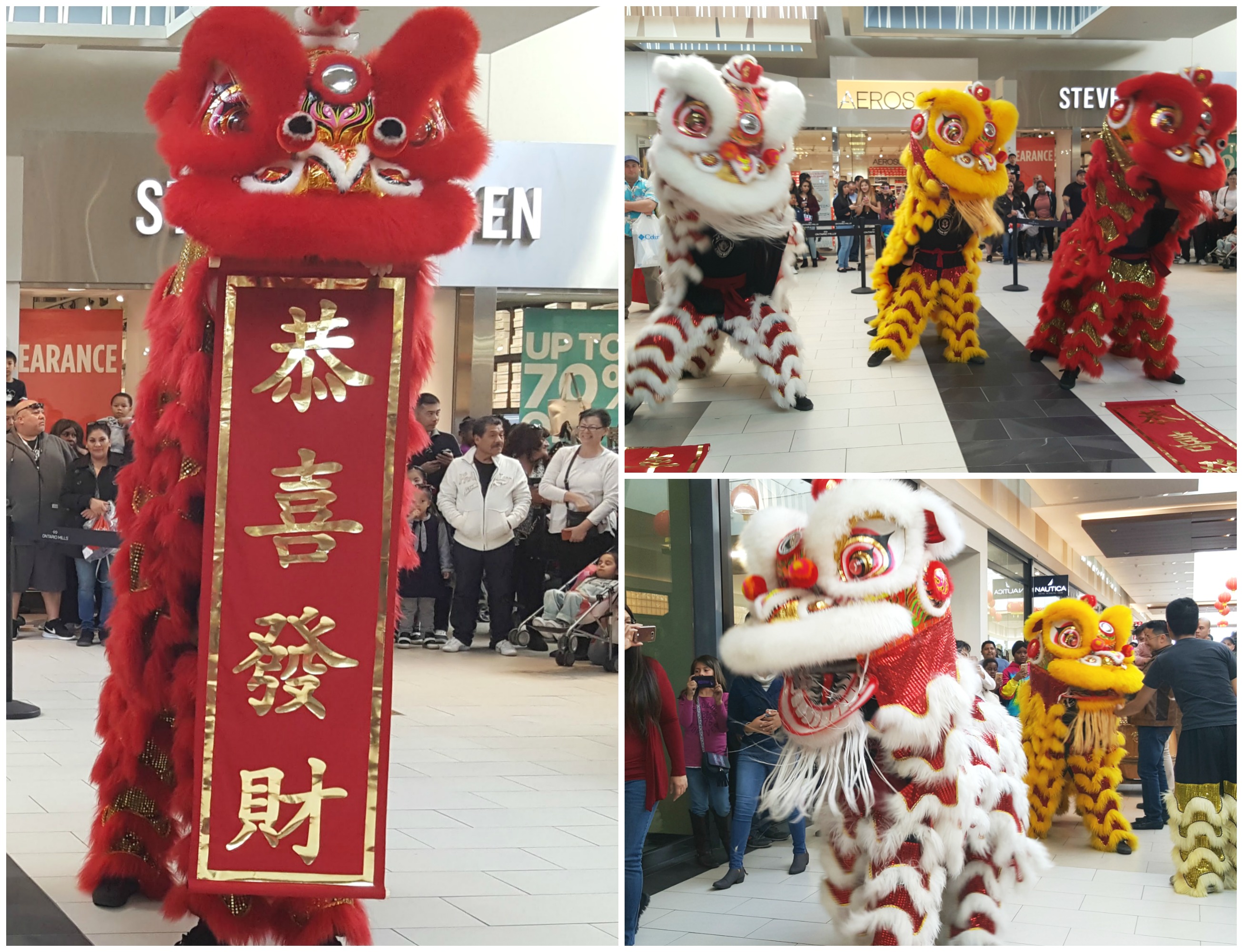 To end the day the finale was the lion dance by Ane Thanh Lion Dancers! They danced to the beat of the drums and made their way through the mall.
If you missed out on the festivities, Ontario Mills will also be distributing Lunar New Year Offer Guides featuring over 20 special retailer offers through February 19. Happy New Year!
For more information and further updates, visit http://www.ontariomills.com, and follow Ontario Mills on Facebook, on Twitter and Instagram.