Escape the Everyday at Burke Williams Hollywood
By Erin
*I went to the spa as media for purposes of this post. All thoughts and opinions remain my own.*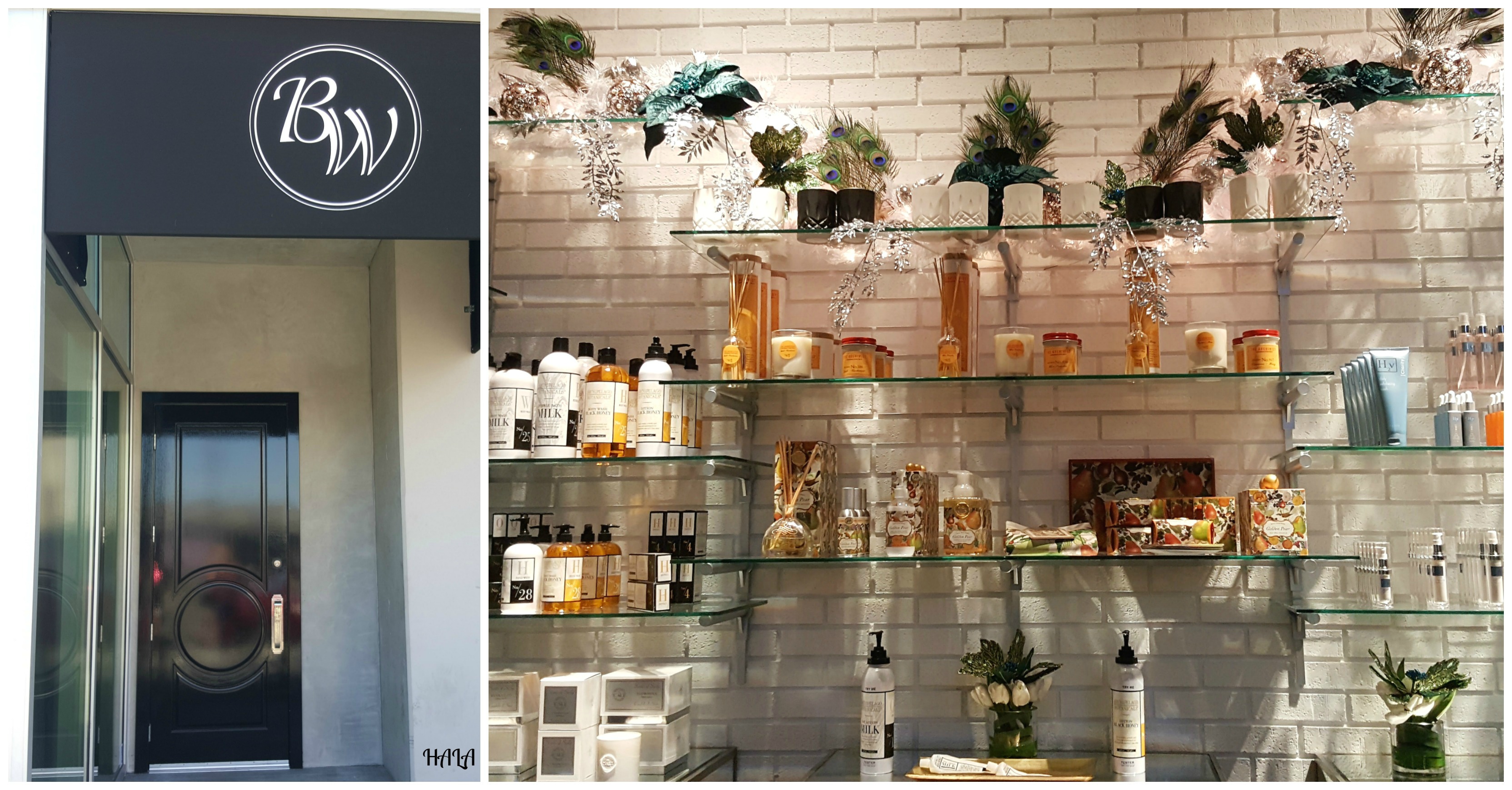 I love a good spa day. Who doesn't? This time of year when things are so stressful, it's even more important to take a break for yourself to relax and destress. Now you can enjoy a delightful spa day in Hollywood, at one of my favorite spas. Burke Williams has a new Hollywood spa open at 925 N. La Brea Avenue. Come escape the hustle and bustle of the everyday and relax and spend some much-needed time away from it all to renew and rejuvenate your body and soul.
With an additional 3,000 square feet, Burke Williams Hollywood features some favorite innovations: a Custom Blend Alchemy Bar, The Conservatory where you'll enjoy a variety of mini-services, a Nail Care Salon with Steam Pedicures, a Style Blow Dry Bar and more. Parking is complimentary and plentiful. We got to experience the new Style Blow Dry Bar and a refreshing pedicure during our visit as well as all the other amenities that the spa has to offer. It is always a real treat to come here and relax!
Before heading to the Style Blow Dry bar we got to enjoy the spa for a little bit first. How relaxing and luxurious does this look? I could spend all day in here. With fresh fruit infused water spa side and ice-cold towels to cool you off, you're all set to spend some time away from it all here.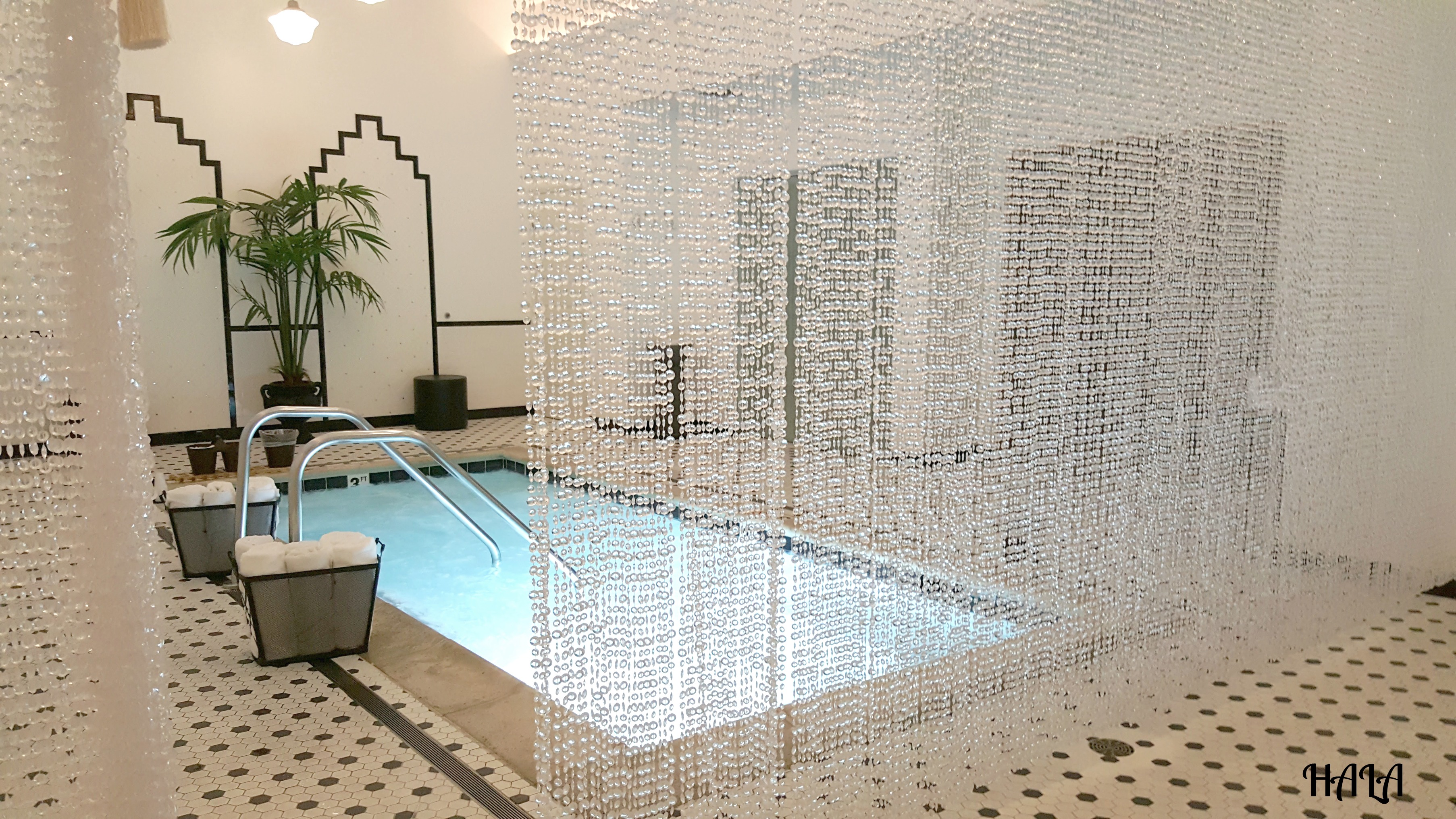 The sauna is just as luxurious.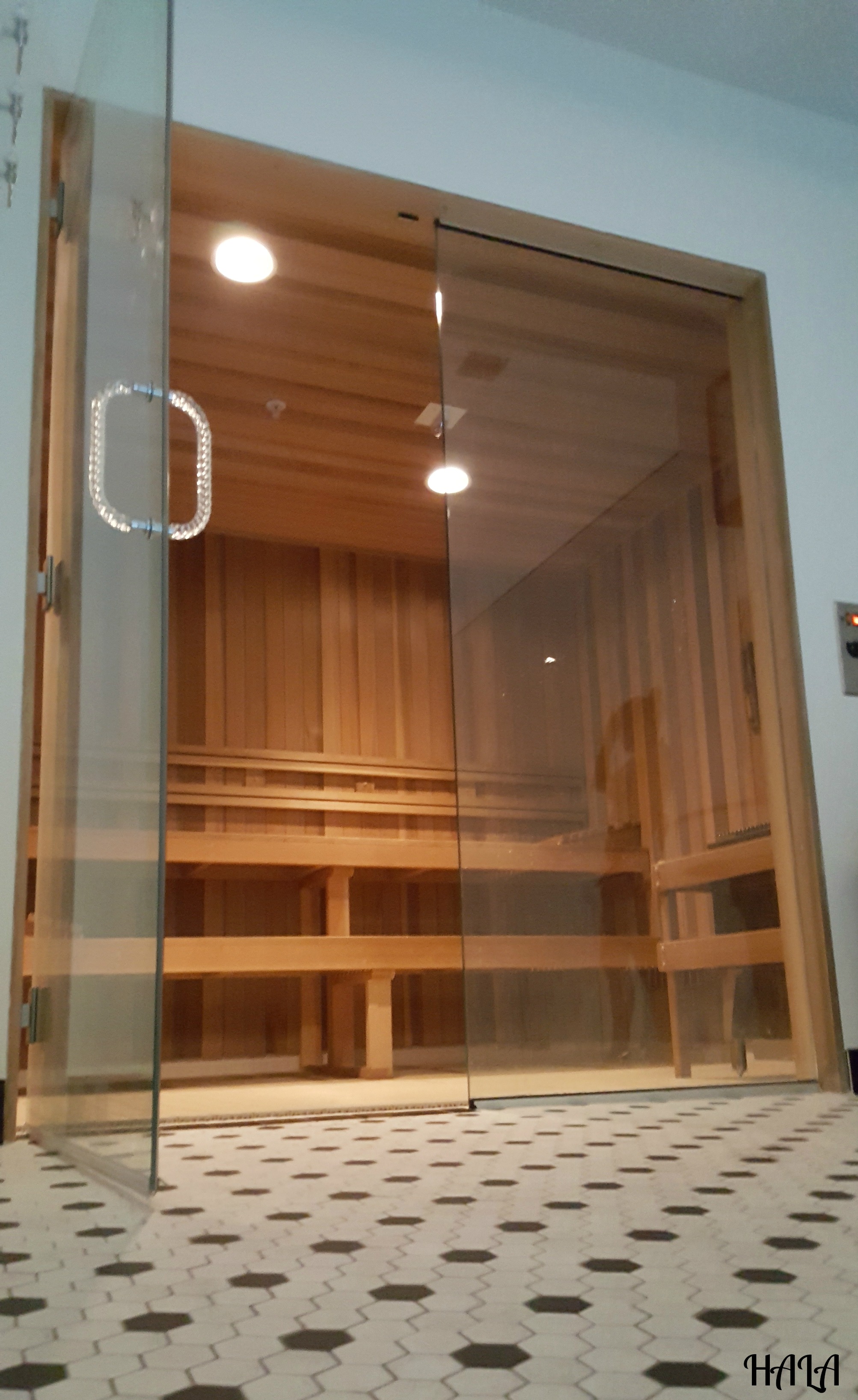 After spending some much needed time here, we were off to The Conservatory to get ready for our next service. A very peaceful and comfy place to kick back and relax while getting ready for your scheduled services.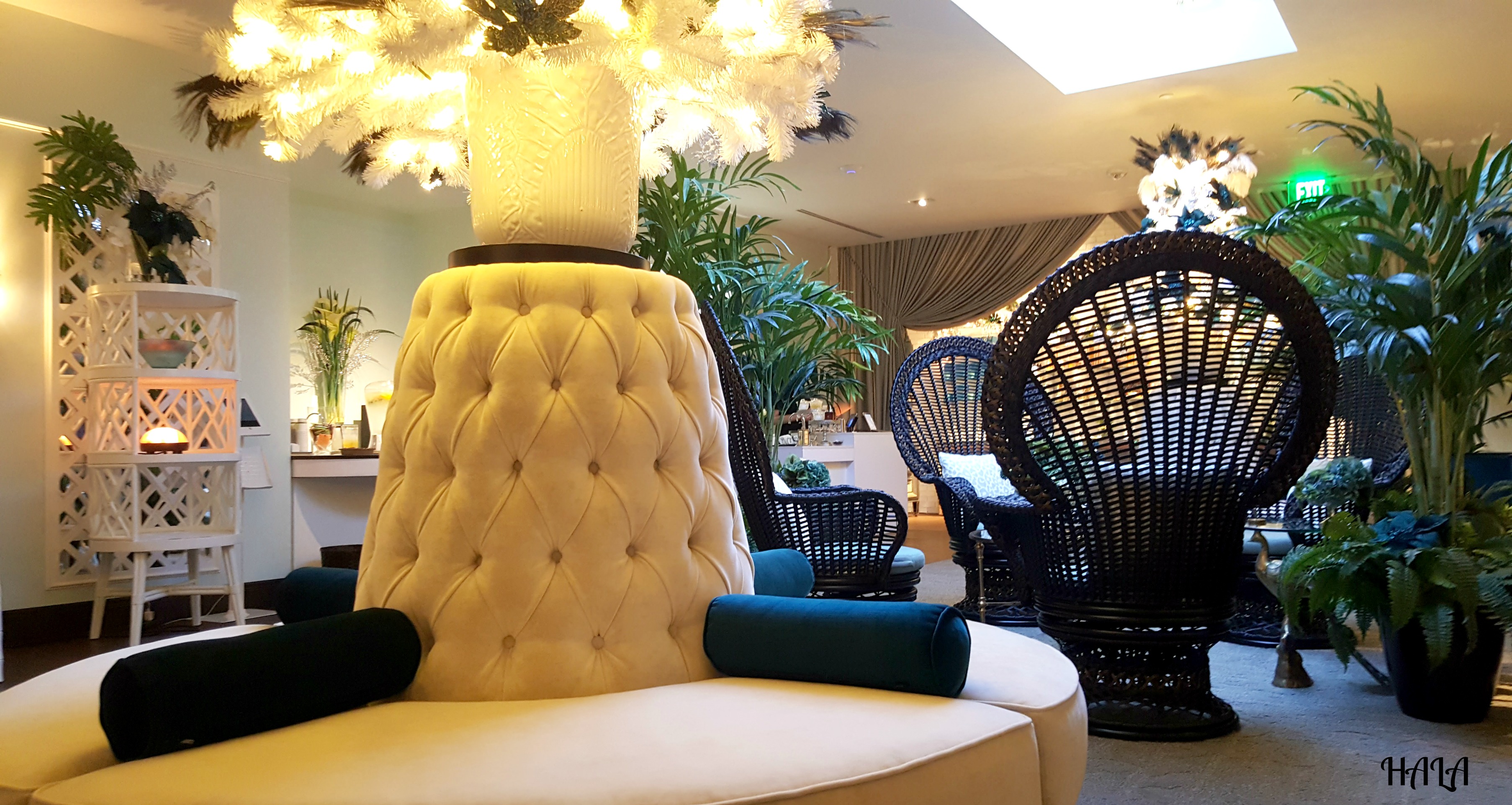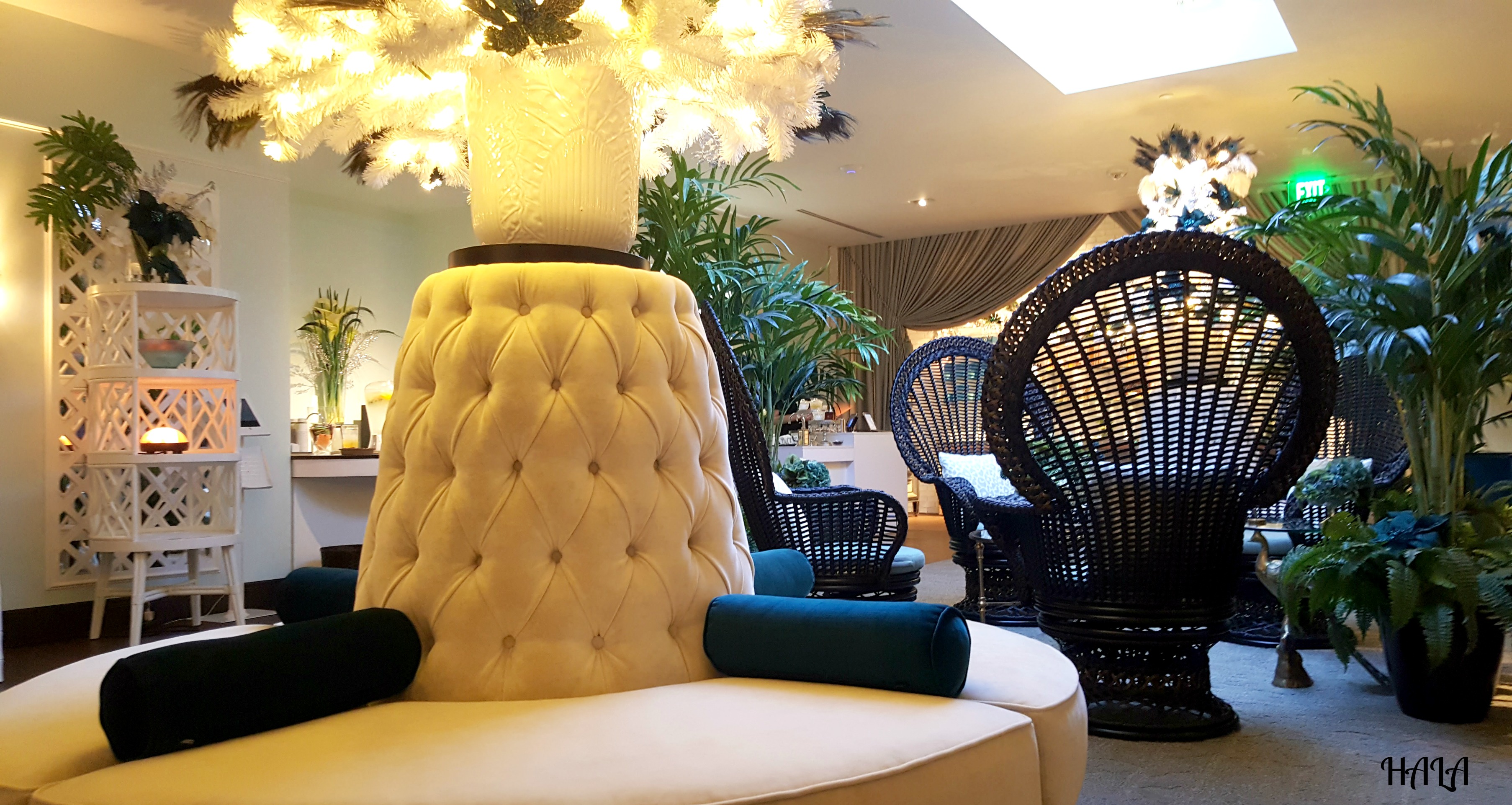 Style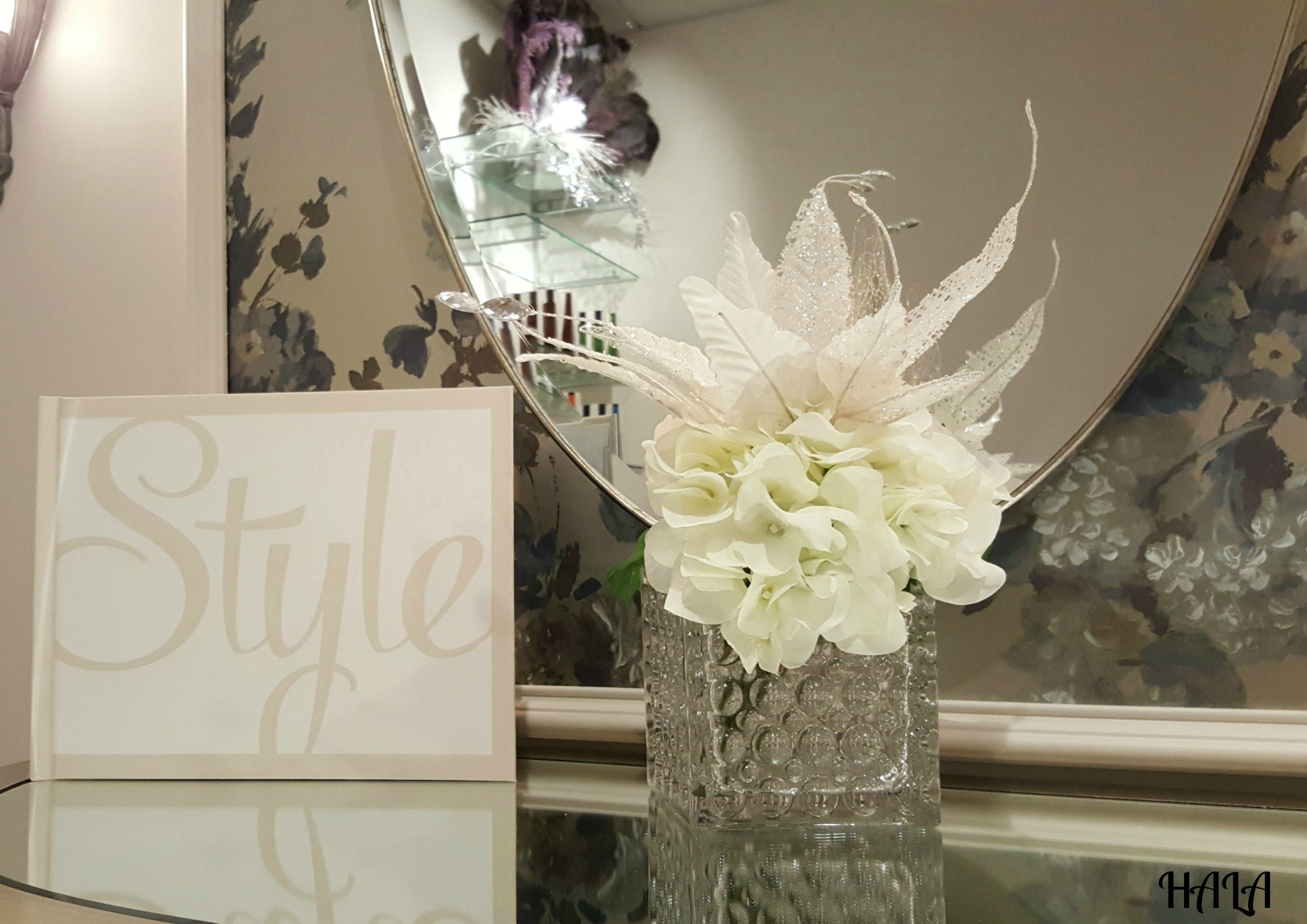 At the Style salon hair care experts will shampoo, condition, and blow dry your hair using the finest products, then finish you with the style of your choice.  I loved the style and look of this quaint little salon. It's adorable and fitting with the old Hollywood Glam theme.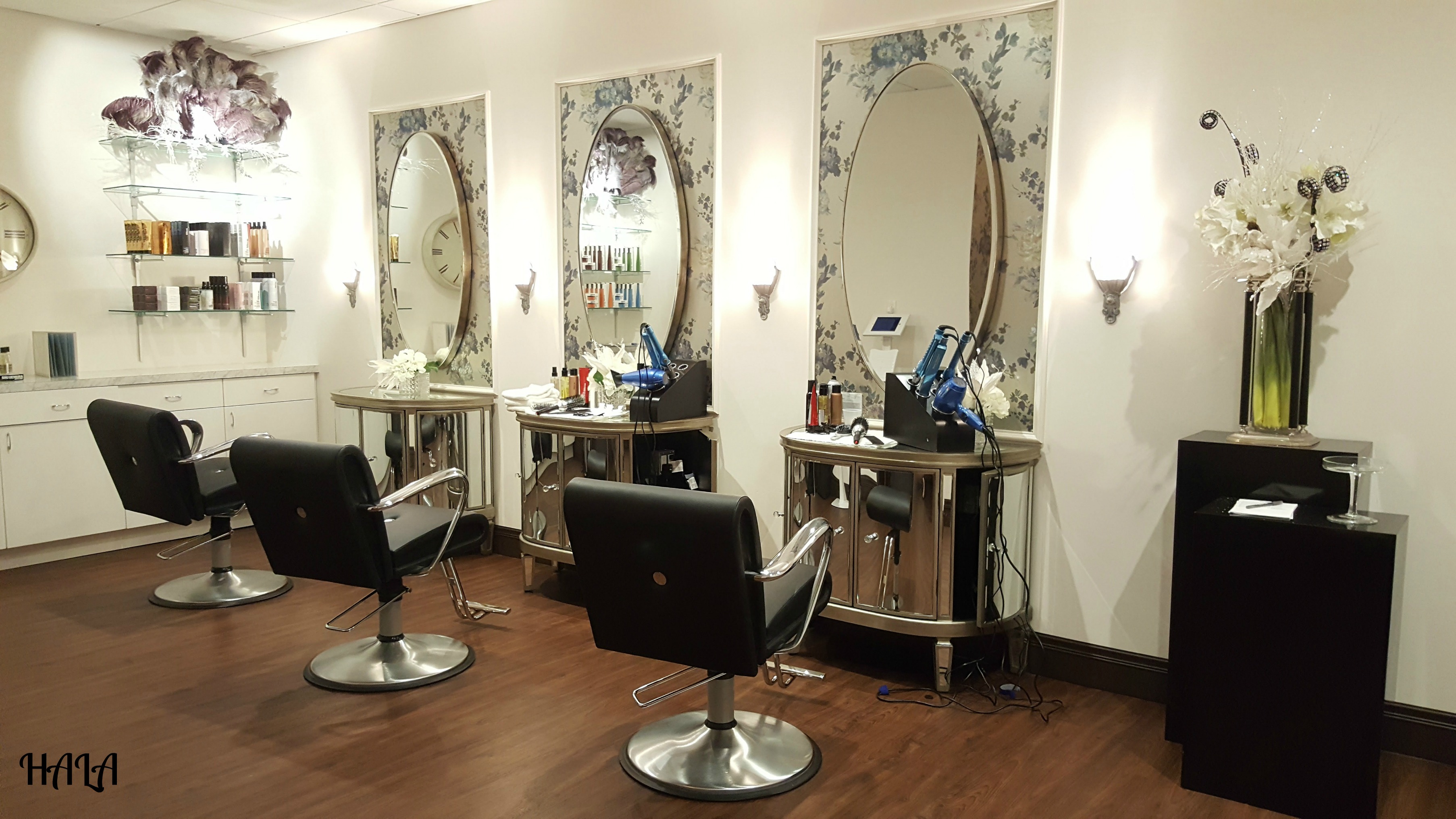 My friend and I both went for the Hollywood & Vine look. What do you think? 🙂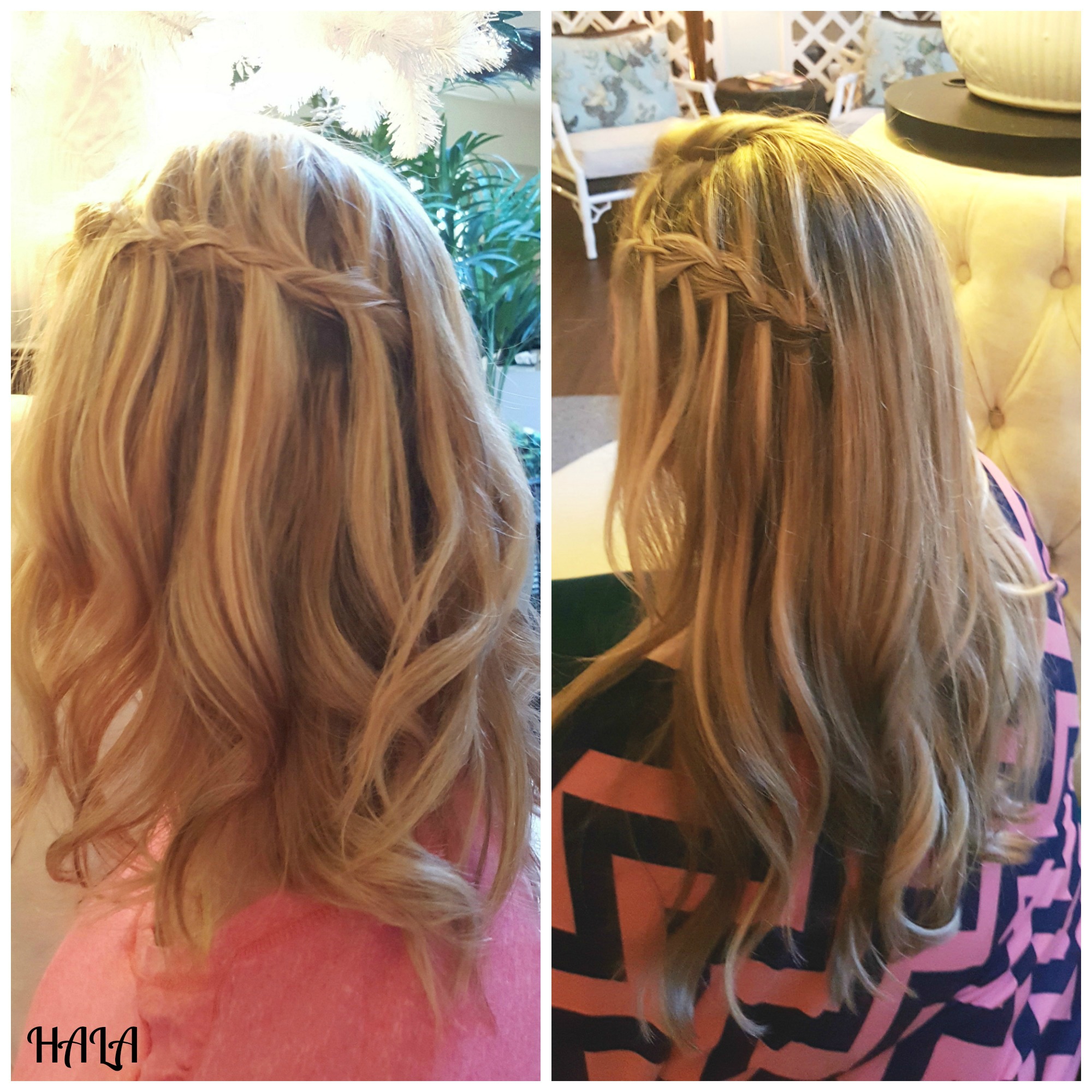 Then it was time to hit the Nail Salon for a pedicure.
Nail Care- Manicures and Spa Pedicures
Nail care is not simply a manicure or pedicure at Burke Williams. You'll be elevated into a delightful spa escape with beautiful treatments and enhancing massages. I love how cute this place is!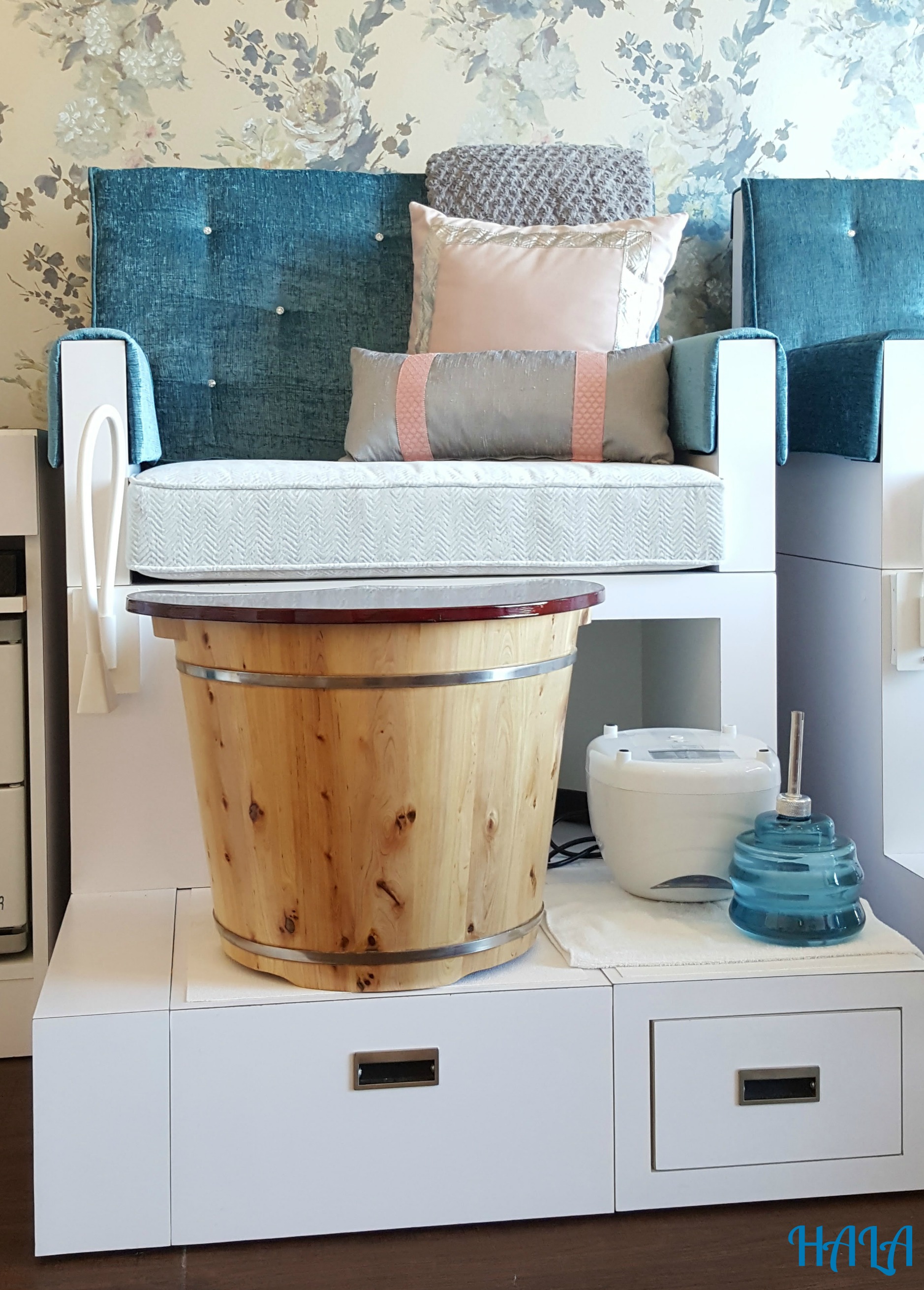 Relax in the oversized chairs designed to hug your body to enhance your comfort. You can settle in with a hot cup of tea, a lavender-scented blanket for your legs, and an oatmeal pillow to support your neck. While you unwind, your hands and feet are cleansed and smoothed, and your cuticles are cured and polished. When you're finished, you'll float out the door relaxed and with gorgeous nails.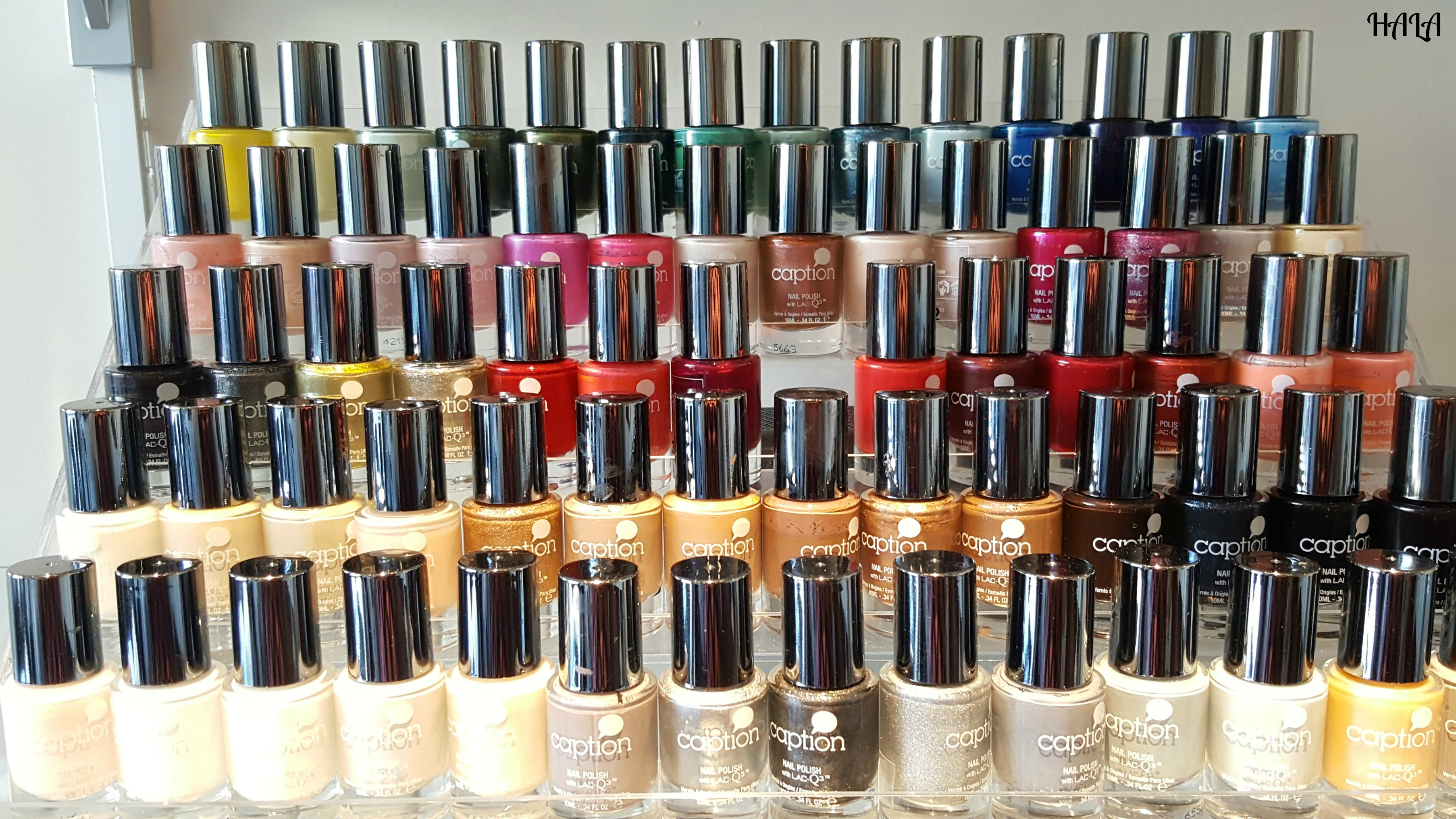 SERENITY PEDICURE
I had a pedicure, the most relaxing of spa escapes. Pampered from the moment we arrived, relaxing in the plush nail care chairs while our feet were cleansed and our cuticles cured. The extended, soothing massage on my legs and feet was very enjoyable and relaxing. I picked out a beautiful dark red color and the polish has a beautiful shine and I love how long lasting it is. It's a few weeks later now, still with no chips! I cannot wait to come back to Burke Williams! Check out some of their awesome holiday specials too!
 Regular Price
Spa Pedicure: $50
French Pedicure: $65
Member Price
Spa Pedicure: $39
French Pedicure: $49
Holiday Spa Specials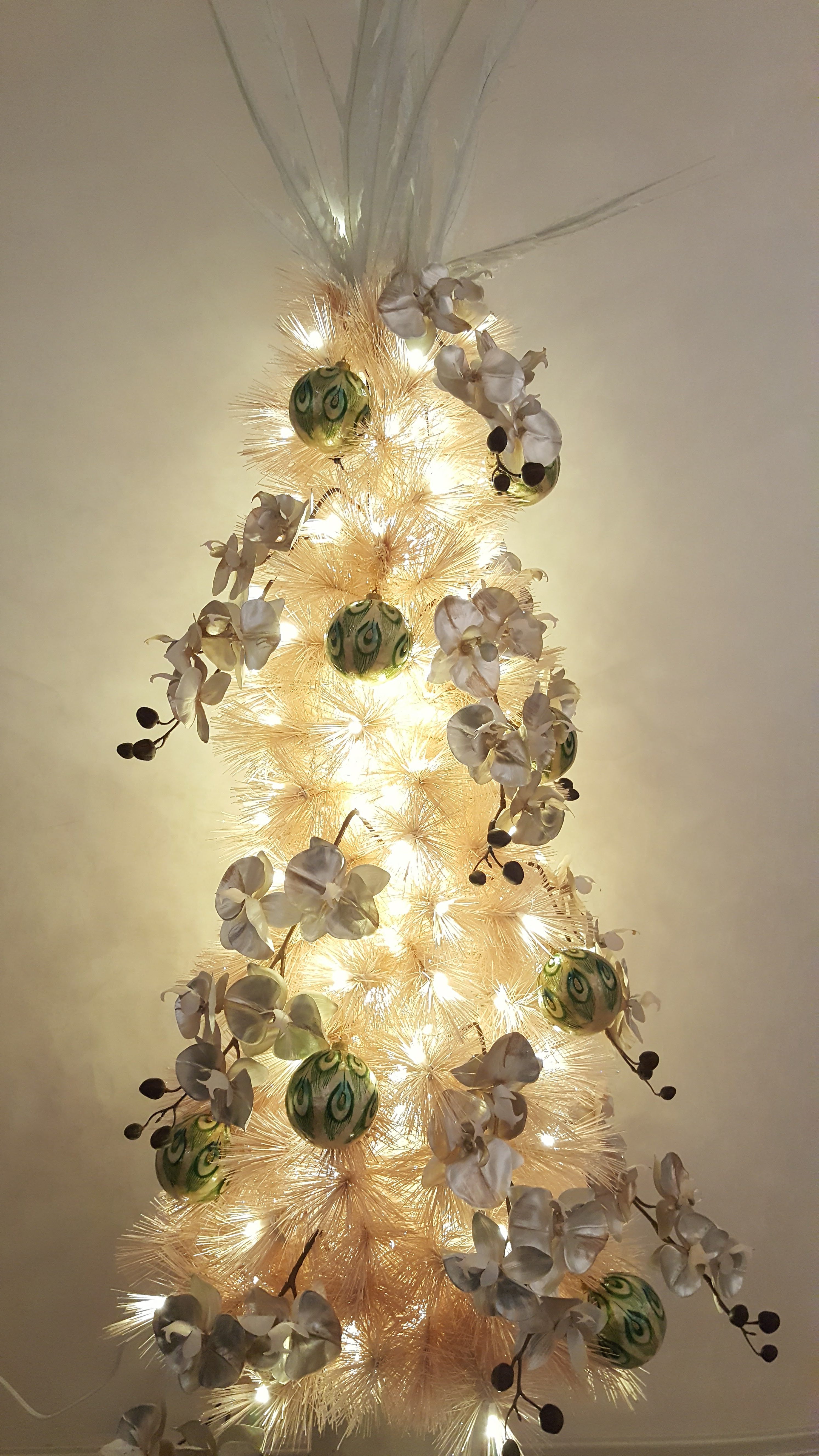 Give the perfect gift!
It's the Holiday Season, and what better way to treat the ones you love than to give the gift of relaxation and renewal? Here are three amazing Gift Card Packages to save you money this Holiday Season from Burke Williams. All of them include the coveted 3-Day Spa Pass—$135 value.
There are three unique Gift Card Packages for Hollywood and Woodland Hills.
Introduction
Enjoy a 50-minute Pure Relaxation Massage or Spa Style Facial and a Spa Pedicure. Just $129 (regular price $169)
Relaxation
Enjoy a 50-minute Pure Relaxation Massage with Custom Blend Aromatherapy ~or~
50-minute Spa Style Facial with Advanced Eye Lift, and a Style Blow Dry. Just $159 (regular price $199 – $209)
Transformation
FOR HER: She will indulge with an 80-minute Burke Williams Massage, a 50-minute Spa Style Facial, and our Spa Pedicure. Just $269 (regular price $358)
OR
FOR HIM: He will enjoy an 80-minute Deep Tissue Massage, 50-minute Men's Facial, and a mini-massage in our Garden Room or Conservatory. Just $269 (regular price $358)
Hours of Operation
Monday–Sunday: 9:00 am to 10:00 pm
First Service: 10:00 am
Last Service: concludes at 9:00 pm
New Address
925 N. La Brea Ave
Hollywood, CA 90038
Phone: 323-822-9007
Fax: 323-822-2049
HAPPY HOLIDAYS!