Sitting Down with the Cast of Disney's "Reimagining" of Pete's Dragon
By Jonelle
When you walk up to the SLS Hotel in Beverly Hills, you walk up on a red carpet, I imagine similar to those you'd find at movie premieres. Today, I was going to meet the cast of Disney's upcoming Pete's Dragon, out August 12th.  Pete's Dragon (2016) is about a boy, named Pete living alone in the woods with his friend Elliot, who happens to be a not so mythical dragon. Many of us grew up with the original 1977 film. I remember watching that version when I was a little girl. The Saturday nights of my childhood were reserved for family classics like Pippi Longstocking and Pete's Dragon. Aside from the names and theme of "what makes a family", this retelling of Pete's Dragon is an entirely different film from the original. This sentiment was echoed by both Ms. Bryce Dallas Howard, and director Mr. David Lowery.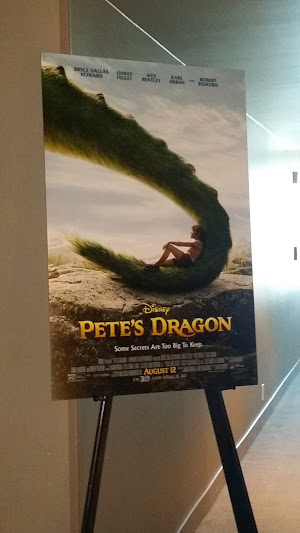 We met with Ms. Howard first. The moment she walked into the room, it lit up. She was so cheery, sweet and fun, and her laugh was truly infectious. She talked about how she grew up with the original as well and that this version was, "not a remake" and to please help them with sharing that. It's a "reimagining" of the original, because nothing is the same except for the title Pete's Dragon.
When asked about the difference between working with dinosaurs versus working with dragons, she said that the films obviously had very different tones and that this time she got to wear more comfortable shoes, (in inference to Jurassic World and the "running in heels controversy")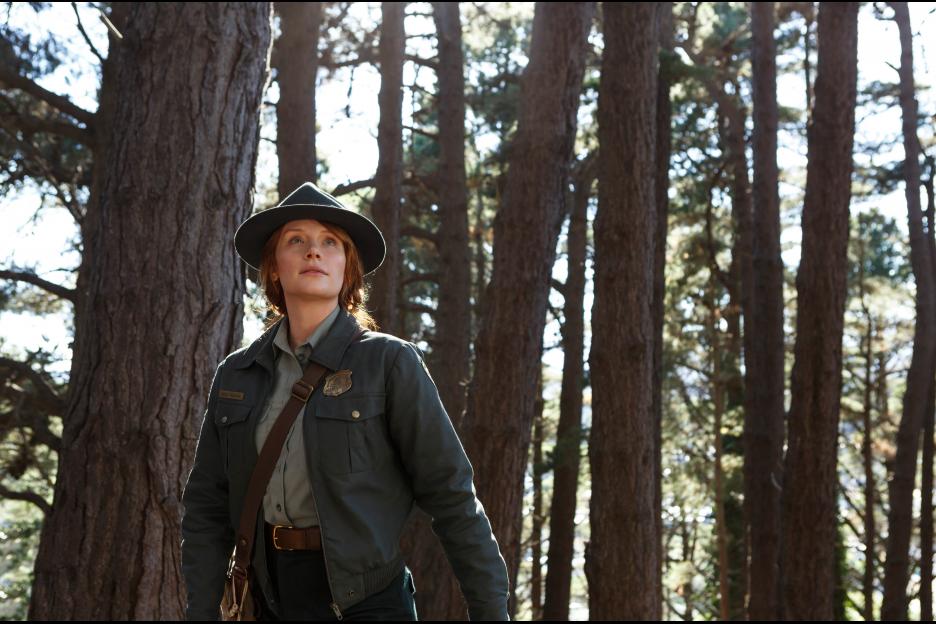 As a mom, this role was very emotional for her. She loved working with and was very protective of the kids in the film, Oaks Fegley who plays Pete, and Oona Laurenece who plays Natalie. She sweetly mentioned how, "Oaks will one day be a director and Oona, President." She talked about the themes of the film, to believe in magic, that magic is possible, and about the miracle of family especially, "what it takes to find your family when you think you've lost your family." As a child she was always encouraged to use her imagination. In the film, Grace's father Meacham tells her, "Just because you don't see it, doesn't mean it isn't there."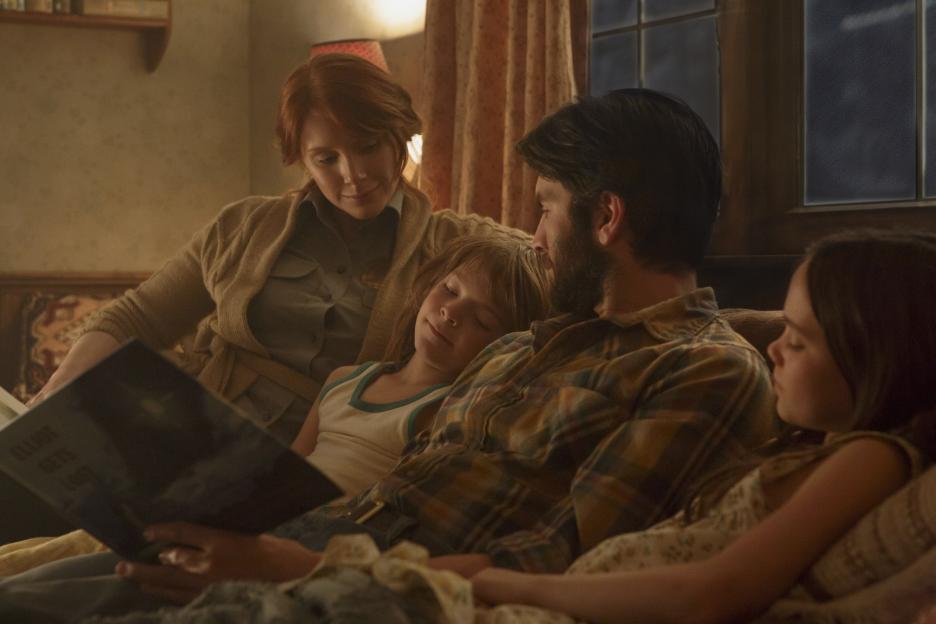 Director David Lowery was told by Disney execs that they didn't want just a "remake", they wanted something entirely different. This is exactly what he gave them. Because this version is very different from the original, film lovers will be able to appreciate both. It's a story that will be loved by new generations of audiences and will win the hearts of the fans of the original (like me). Mr. Lowery wanted to make sure that the time period of this film was ambiguous, and yes, it is a "period piece". You can tell that this story takes place sometime in the 1970's, maybe to pay homage to the 1977 original?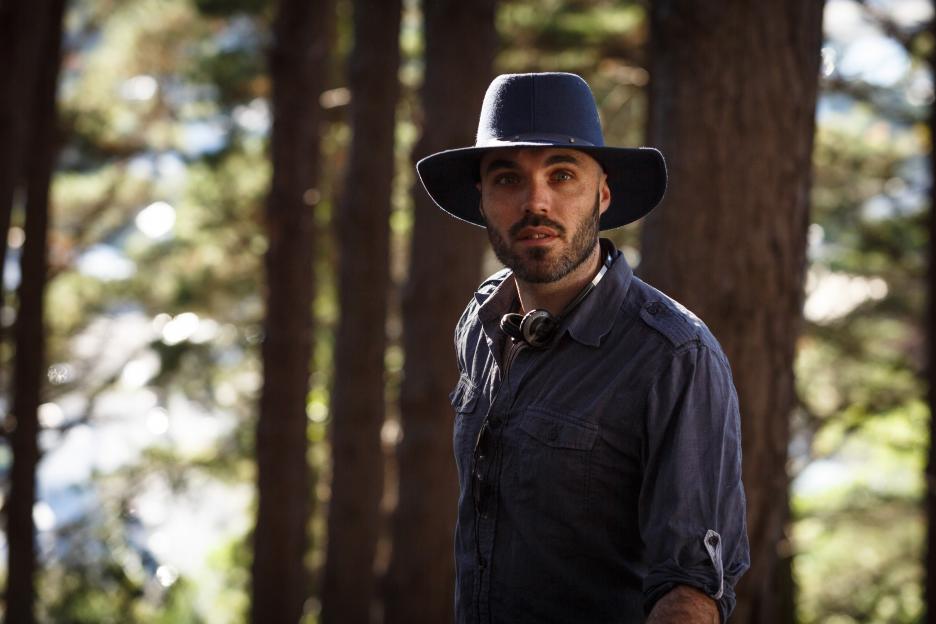 Mr. Lowery mentioned how he loves stories about families, kids, animals and mythical creatures. It's his love of animals that inspired his creation of a fury, more "dog like" family pet dragon (Elliot) than the scaly dragons we see in past films. His vision of Elliot makes you want to find a pet dragon of your very own.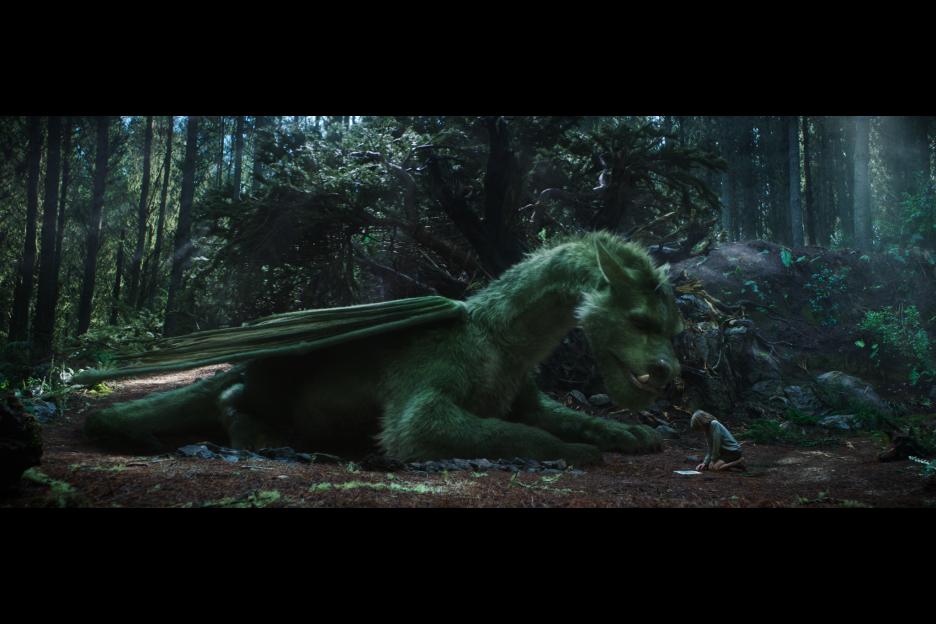 He had Bryce Dallas Howard in mind for the role of Grace from the beginning, however when he first approached Robert Redford for the role of Mr. Meacham, Mr. Redford turned him down; he wanted the character to be more unique, more fully developed. Lowery went on to rewrite the role of Meacham, to flush him out a bit more and when approached Mr. Redford for a second time, he accepted.
We all sat and listened as Mr. Redford discussed his childhood in California. Like the character of Mr. Meacham, Mr. Redford loved being a storyteller of fictitious stories that he would make up as he went along. As an adult he would create stories for his children and grandchildren, the act of using your "imagination exercises the mind" he said.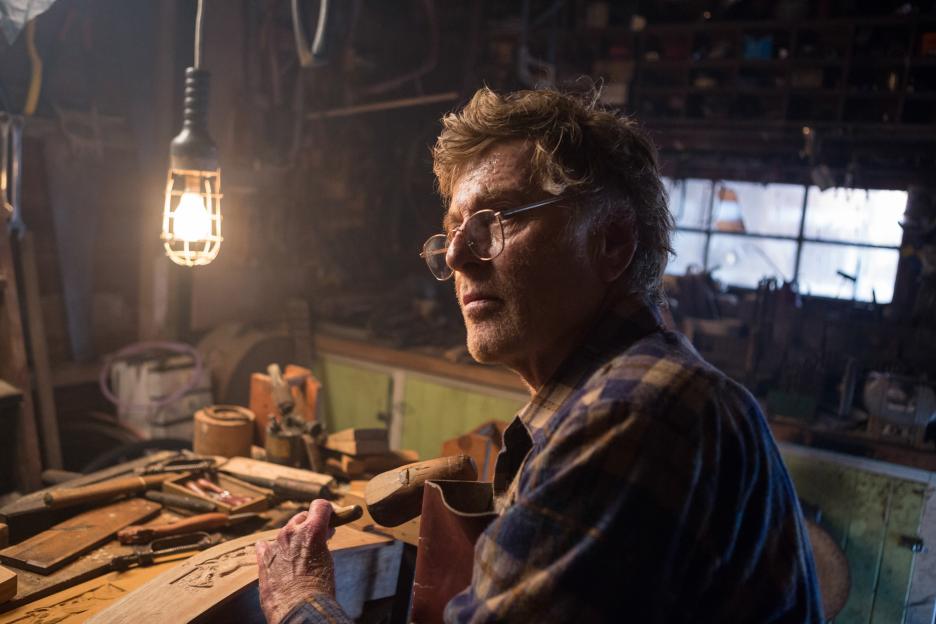 He liked the fact that this movie had a combination of fantasy and realism. Many of the movies that are made now are so dark and violent; it's good to have family films like this that so many people can enjoy it. He said that as an actor and a director, it's "usually hard to turn off the role of director, but it was easy for this film." Lowery made it his own creation, his own vision and that he (Lowery) felt ownership of the material.
Seriously, being in the same room as Robert Redford was a-dream-come-true, a once-in-a-lifetime-experience. The kids in the film, Oaks Fegley (Pete) and Oona Laurence (Natalie), on the other hand had really no idea who he was at the start of filming. They also hadn't seen the original Pete's Dragon because they didn't want to get the two films mixed up in their heads.
Having to work with something that "wasn't really there" might have been a problem for most, but not for these two talented and extremely professional actors. Oaks Fegley explained, "I mean we had a stick with a tennis ball on the top, or something as an eye line.  And basically we had to imagine the dragon, and if we didn't, it wouldn't have worked.  So we had to really think he was there."  So when they were able to see the final cut of the film and what the dragon looked like, they thought Elliot was really cool.
Oona said that they had to, "use our imagination, which was sometimes challenging, but it was interesting.  I mean we had to kind of use like a sketch that we saw of the dragon and just like envision that, and you know, somehow harness the emotions that we would have if like we were reacting to something like that." After seeing how these two react to Elliot, they did an absolutely amazing job translating their imaginations to the final product. 
The movie was filmed on location in the majestic New Zealand, famous for being the filming locations of The Lord of the Rings and The Hobbit. I've heard that New Zealand is absolutely breathtaking and the New Zealanders are extremely hospitable. We got to experience the "100% Pure New Zealand Experience."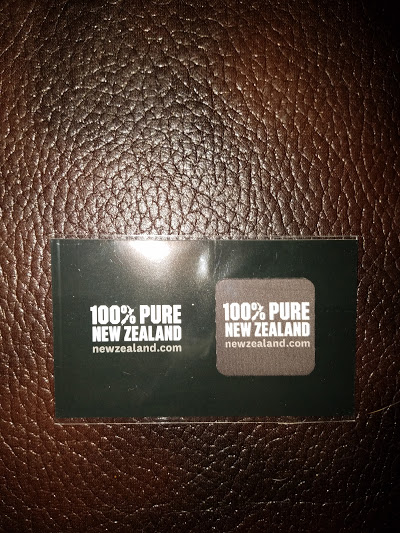 I had an amazing day discussing the movie with its stars and director. You could really tell that the cast and crew had a magical and enjoyable time working together to create something special for audiences.
Pete's Dragon opens Friday, August 12

th

and stars: Bryce Dallas Howard as Grace, Robert Redford as Meacham, Oakes Fegley as Pete, Oona Laurence as Natalie, Wes Bently as Jack, and Karl Urban as Gavin and is directed by David Lowery.