Big Catch Seafood
Two weeks ago, the husband and I had the pleasure of visiting Big Catch Seafood in West Covina. Located at the Plaza West Covina, it is a wonderful place to enjoy true Cajun seafood in a casual setting. The menu is extensive, so everyone will find something they like. With the portions being large, it also makes for a great family dinner restaurant. Prices are affordable and very fair considering the amount of food you get, and they even offer a happy hour. With flat-screens all over the wall and multiple choices for seating — the bar, small tables or large tables to seat big parties — it's got a fun vibe that will suit everyone.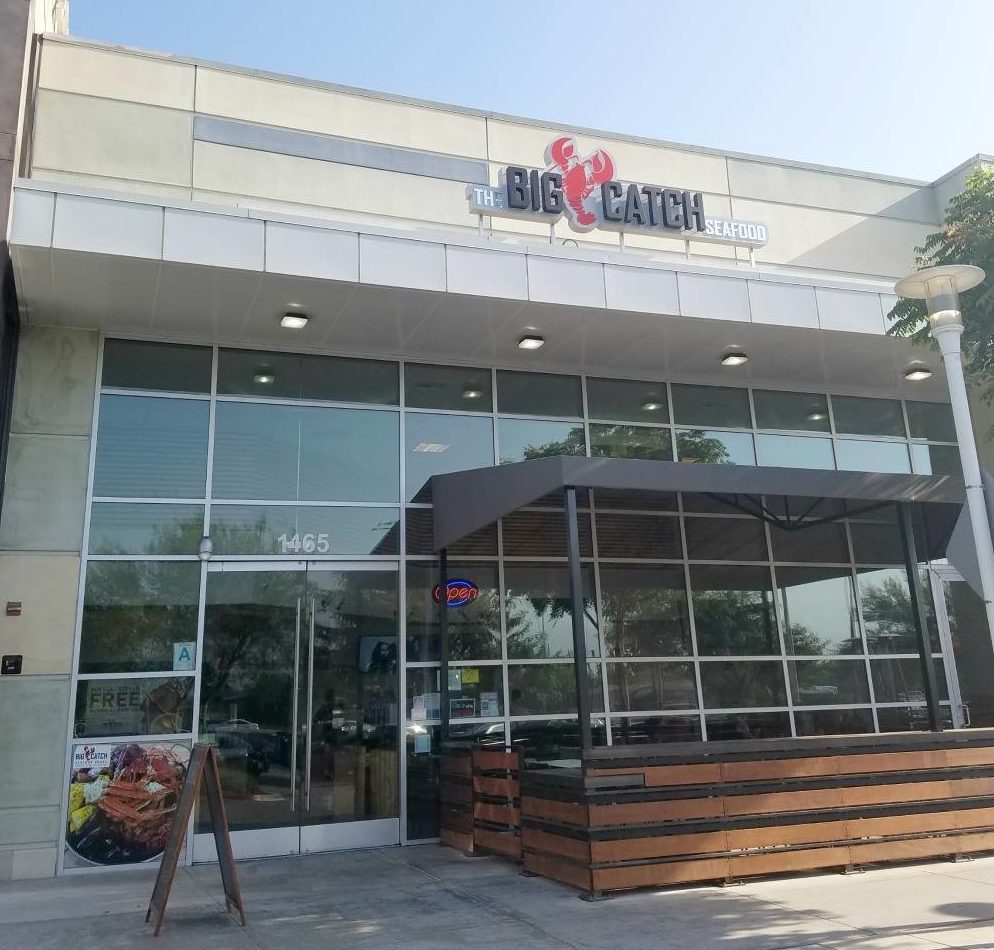 We attended as media so our very large meal was complimentary for the purpose of sharing the news with you. When we arrived, we were immediately seated and given water with lemon while we checked out the menu. We chose to let the chef make the decision on what to serve us, and I'm so glad we did that. The choices were just too hard!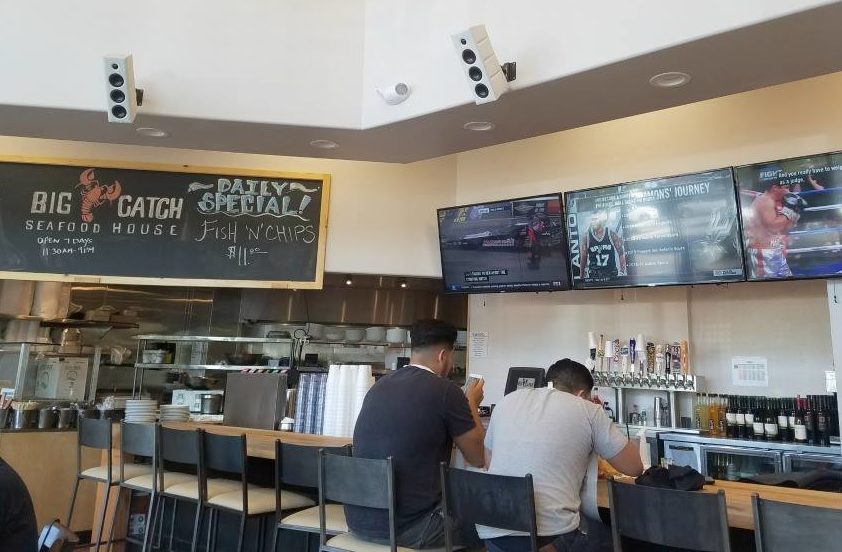 Within just a couple of minutes, we were served a steamy plate of fried calamari that was by far the best calamari we've ever had. (I've traveled all throughout the South, eating Cajun food down by the bayou, so I've had authentic Cajun food. It's hard to find good Cajun food that's truly authentic and The Big Catch Seafood House pulled it off without a doubt!) The calamari was the perfect consistency, it was as 'melt in your mouth' as you're going to get, and it was extremely light. The batter wasn't greasy and it didn't overwhelm the calamari. I could order that every single time and never tire of it.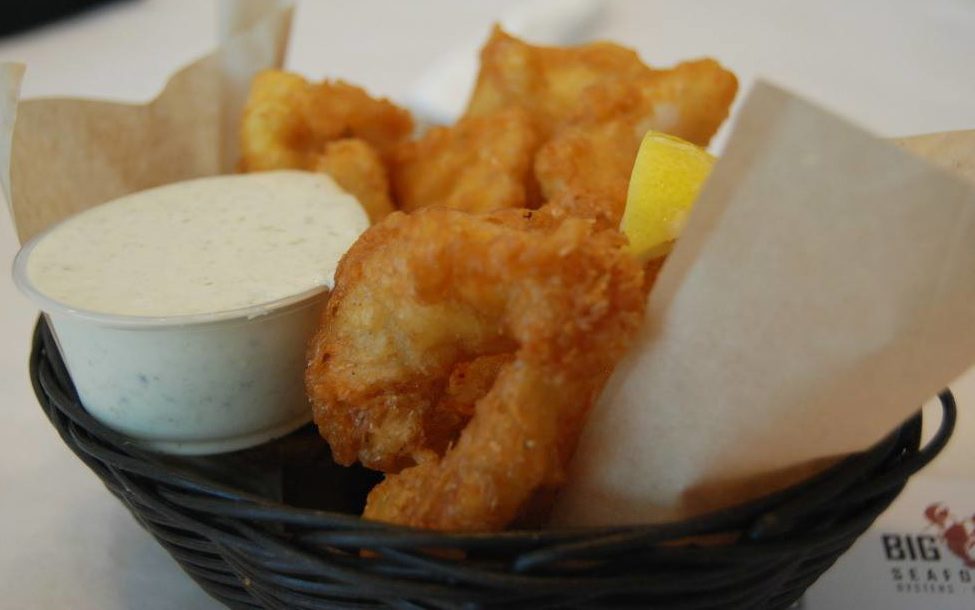 Next up, we received an order of the Crispy Brussels Sprouts and a serving of fish tacos. We make brussels sprouts frequently but we've not had them this way before. They were deep-fried yet you couldn't find any actual oil or coating on them; they just had this fantastic slight crunch and deep-fried, smokey flavor that was very unique. The fish tacos had sliced radishes and very thinly sliced apples, as well as a surprise we'd never had in tacos before: fennel shavings! The fennel gave just a hint of flavor that complimented the tacos overall.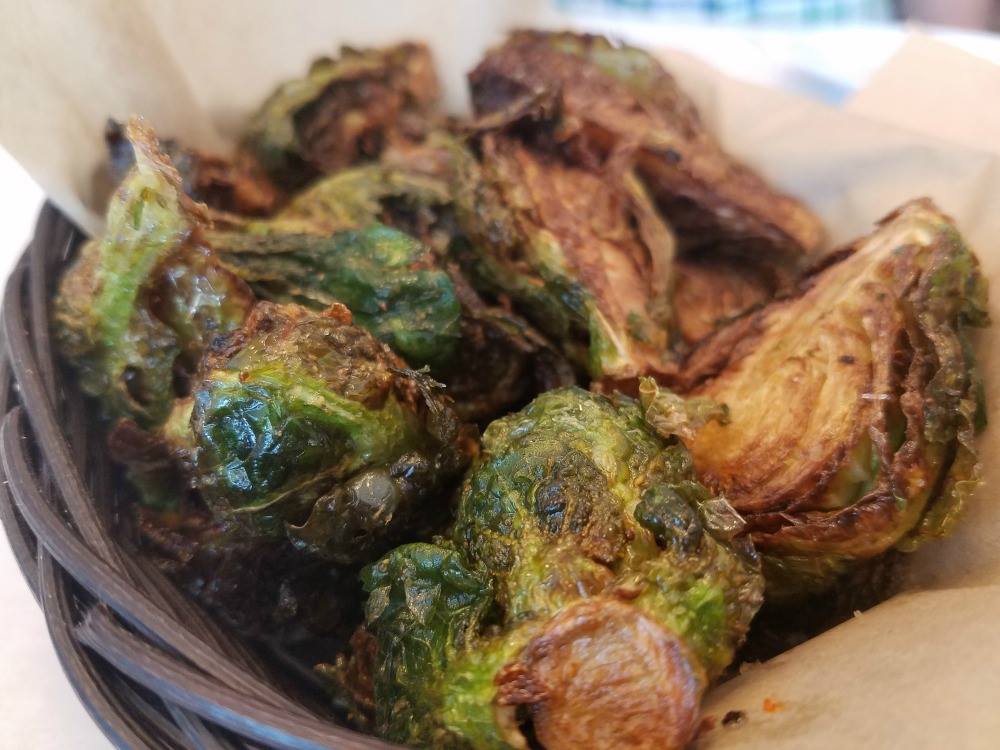 Crispy Brussels Sprouts and a Fish Tacos! Yum!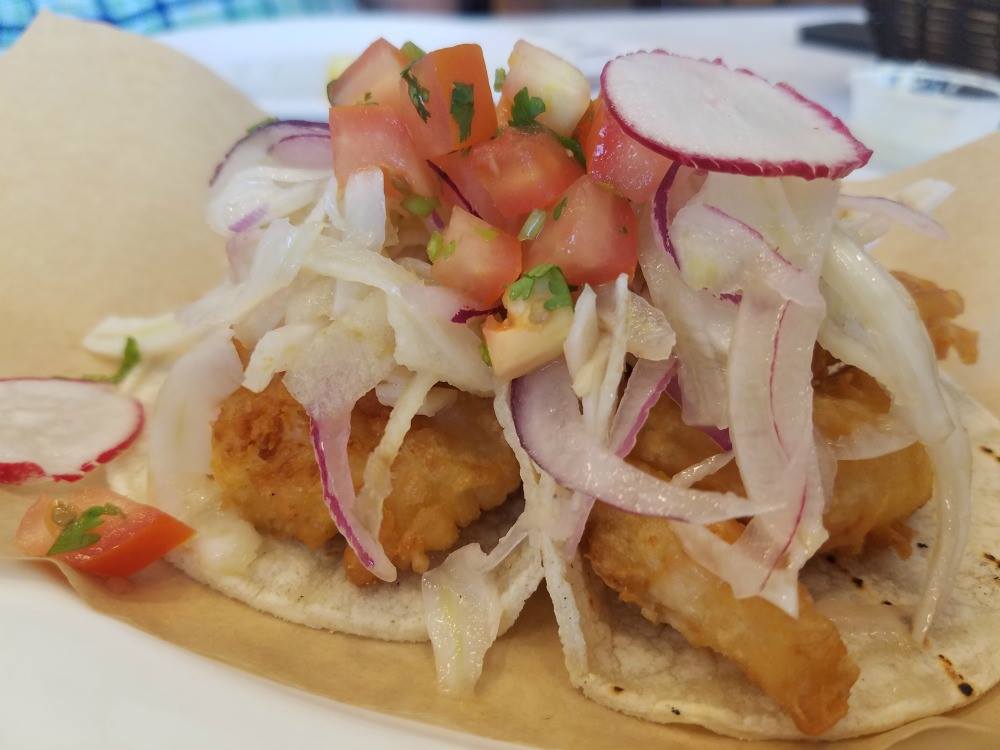 We barely had finished the tacos before a huge bowl of Cajun rice with shrimp and sausage was delivered. Commence the OMG face — so much food! The spices were spot-on, the rice was moist but not sticky and the shrimp, so delicious. We each enjoyed a bowl of it before the main course was delivered. Yes, MORE FOOD. The Big Catch Seafood House knows how to feed people!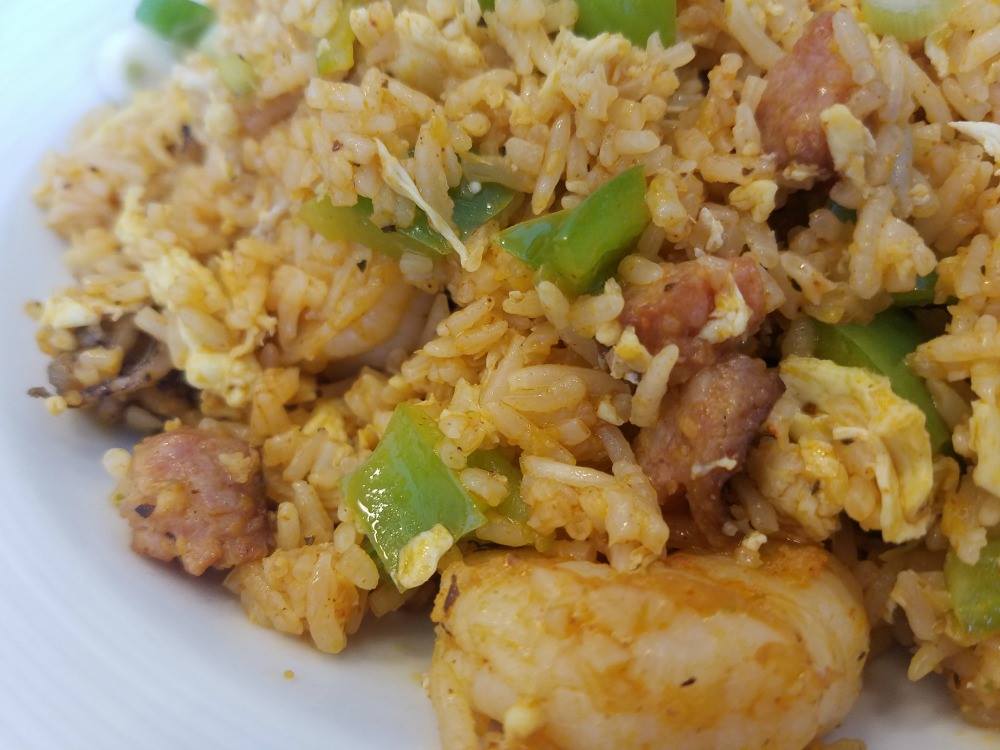 This massive paella pan full of seafood and vegetables was huge. It smelled so good and we didn't know where to start. Shrimp, prawn, mussels, corn on the cob, sausage, clams, half of a culled lobster….all at once, it smelled buttery and spicy and smokey and garlicky. Having this much food at once, we just leaned back and slowly enjoyed the rest of our dinner. A mussel here, a prawn there…we took our time and even then, of course we couldn't eat all of it. Our gracious and efficient waiter boxed up all of our leftovers to take home to enjoy later. It was so much food, I was able to share it with the boys and share the amazing meal with them.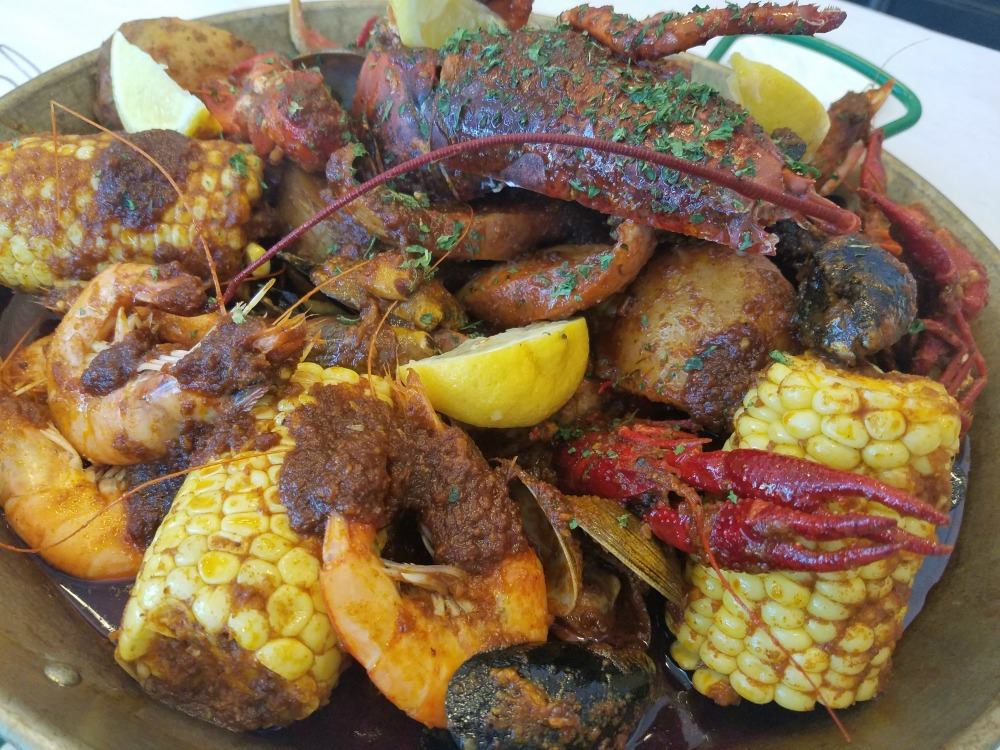 The Big Catch Seafood knows how to serve people. Our waiter was on top of it all the way throughout the meal but without hovering. When the big pan of Cajun seafood boil was served, it came with much-needed bibs and all the tools required to eat everything. They provide a bucket for the remnants so the only thing you have to really worry about is keeping your face clean!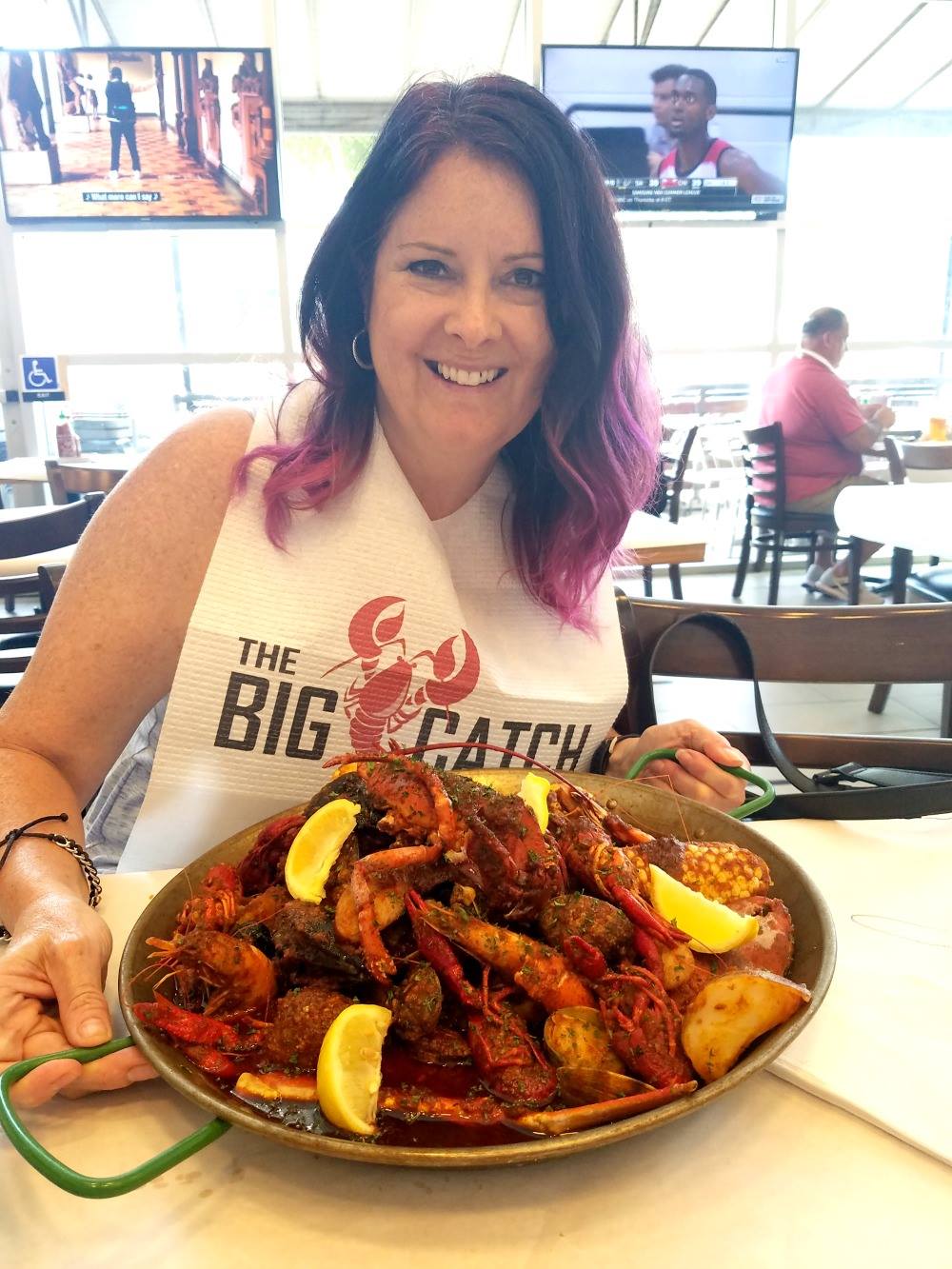 All the food we ate was fresh, served in a timely manner and each course stood out on its own. Service was friendly, the restaurant was clean and it was easy to locate and park nearby. Its location in the mall and near the freeway makes it easy for an after-work dinner or shopping expedition lunch. I wish it was closer to my house here in the Inland Empire or I'd be there even more frequently; as it is, I'm going to be making it a pit stop on the way home from Los Angeles.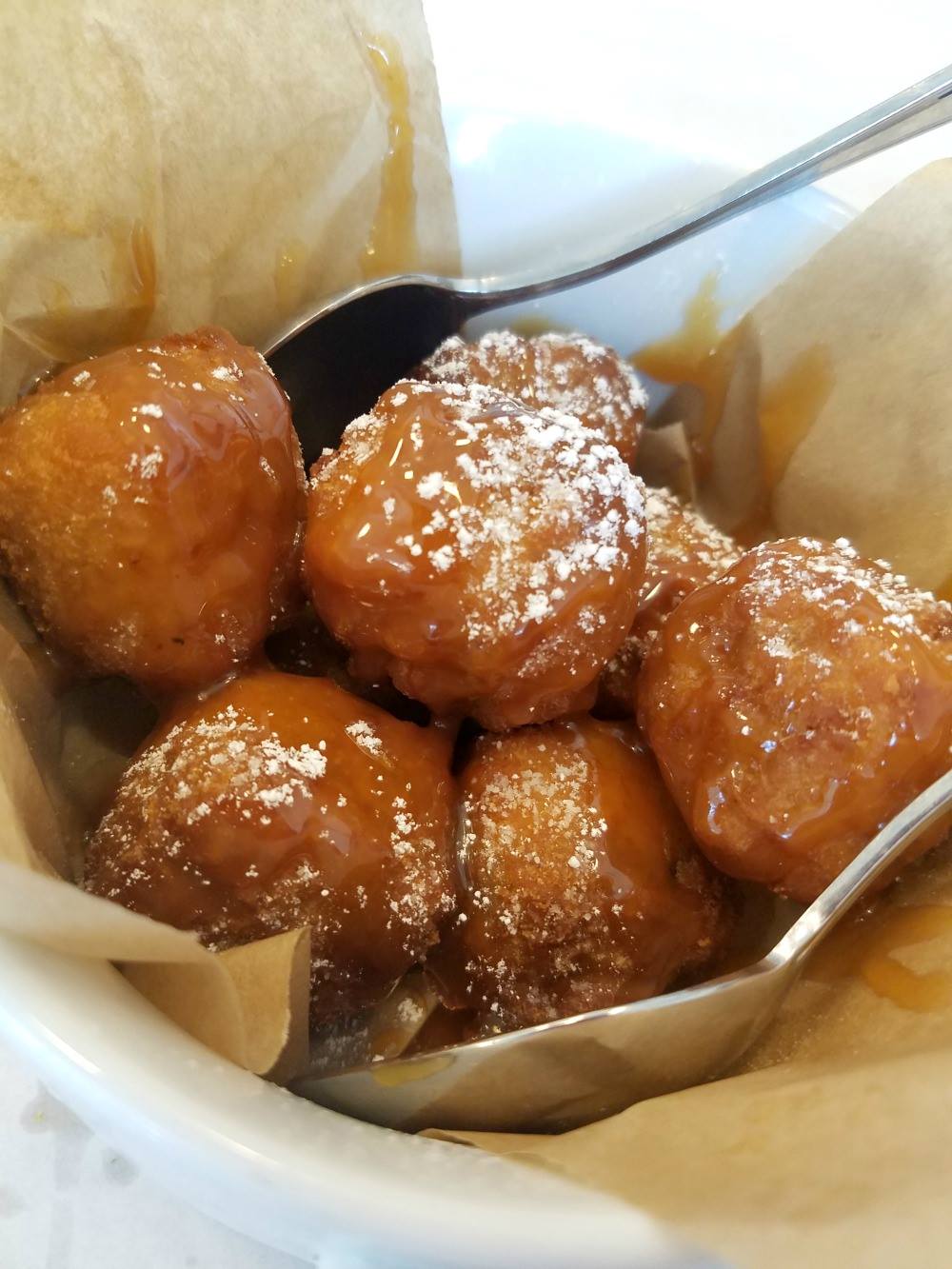 Oh, and of course there was dessert… 😉 Deep fried banana cheesecake bites with caramel sauce!
If you get a chance, visit the Big Catch Seafood House in West Covina. It's an easy on your budget choice for lunch or dinner that will make you feel like you visited Louisiana.
*Donna is the author behind Dangerous Cupcake Designs where she shares her California lifestyle. Dedicated to everything involved in a fun, fit and edgy California mom lifestyle, including designs on food, parenting four kids, entertainment, travel, hosting parties, crafts, Disney, Marvel and more.*