Party Like a Mother with Bad Moms
By Erin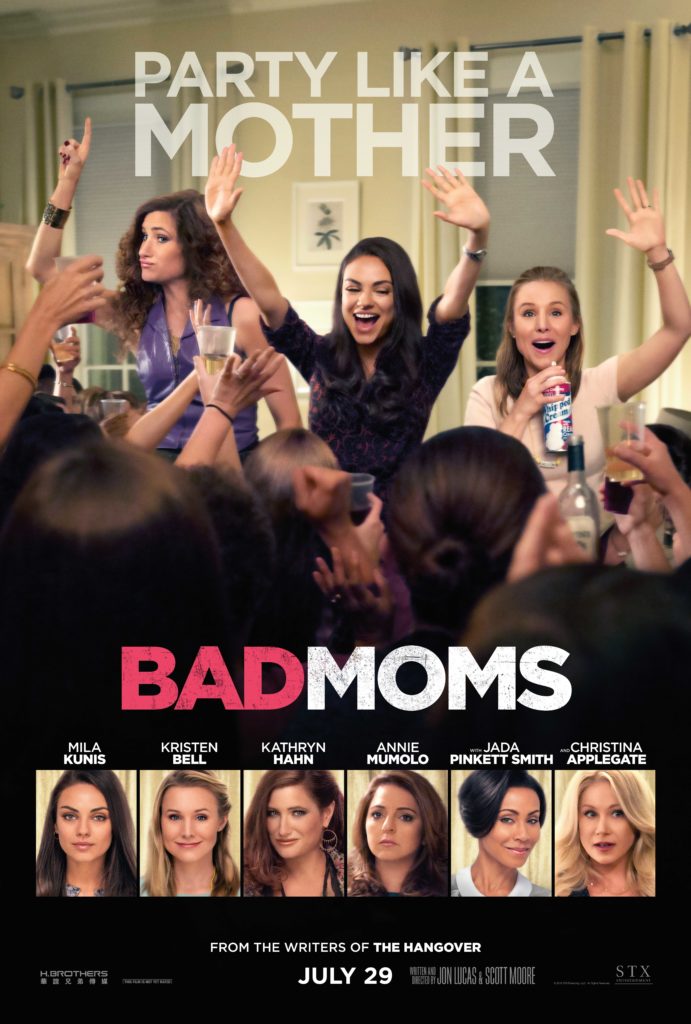 Party Like a Mother…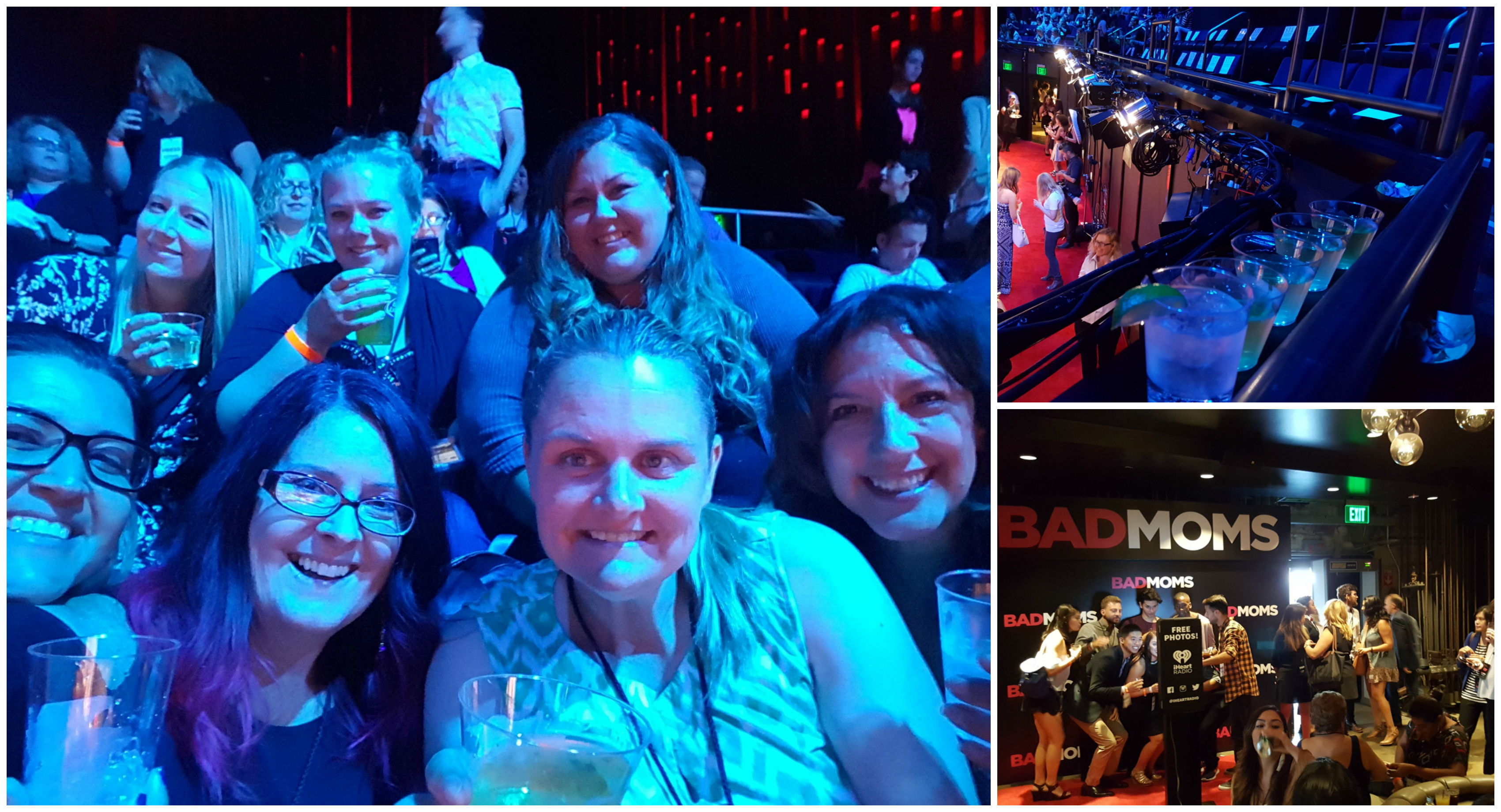 A couple of weeks ago I was invited to a press junket for the Bad Moms movie that was hosted by STX Entertainment. The grand event all started on a Thursday evening at the iHeartRadio Theater located in Burbank, CA. After finding some of my friends who are also fabulous bloggers, we stepped out onto the red carpet. We thought we were simply attending a fun cocktail party followed by a screening of Bad Moms. The drinks were flowing all around (and NO those aren't all my drinks above. I had some help there! I just thought it made for a great photo!) along with lots of delicious food to choose from. Once we were seated with our drinks, candy and popcorn; Ellen K of KOST radio station walked out on stage and announced a few surprises to us. First she made the announcement that the entire cast of Bad Moms was in attendance and that Flo-Rida was here to perform for us, and boy does he know how to put on a show! The movie was amazingly funny and I haven't laughed that much in a long time. You will want to grab all of your girlfriends and have your own "Bad Moms" night out!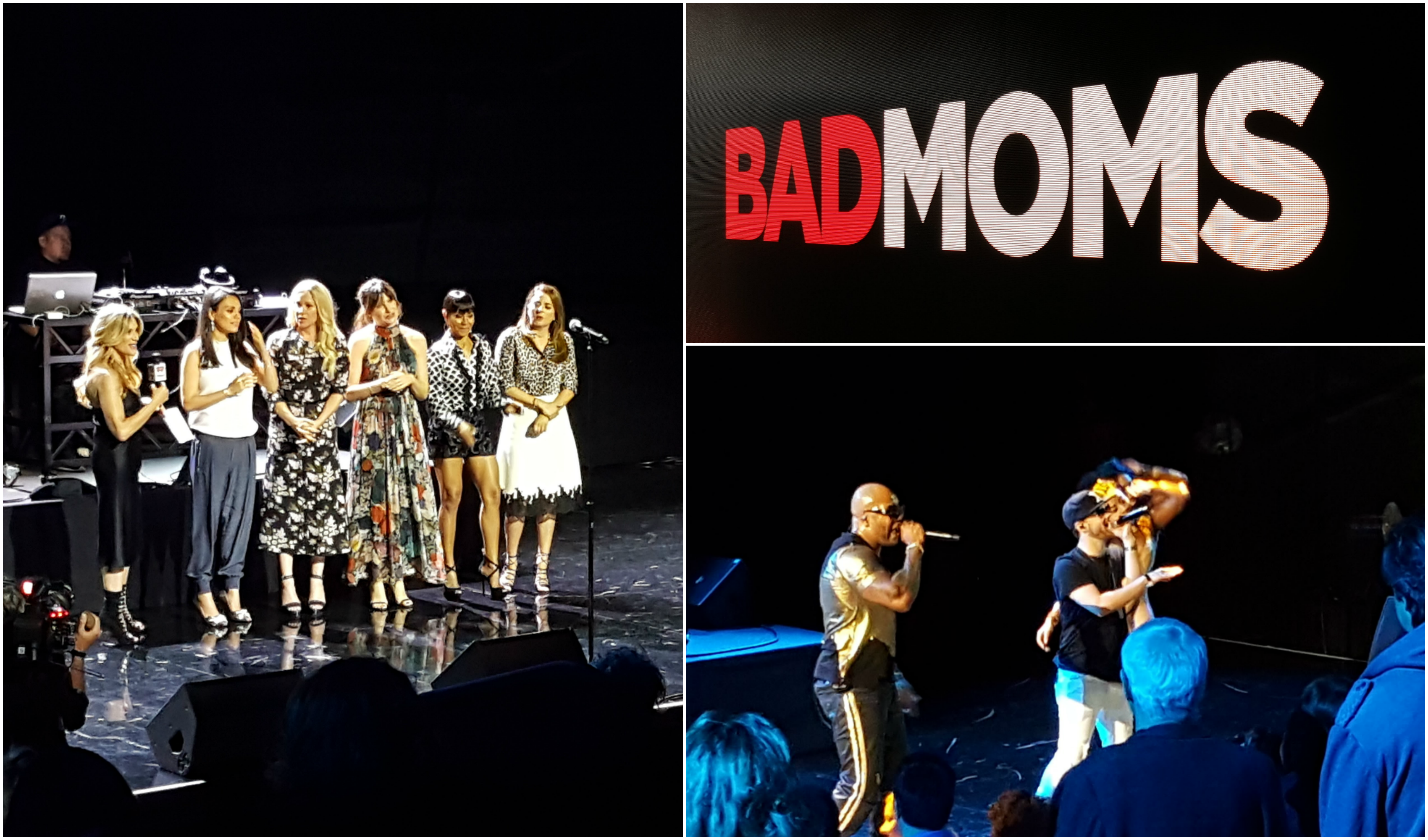 About Bad Moms
Whether you are a mom, know a mom, have a mom, want to be a mom; this is a film we can all relate to.
In this new comedy from the grateful husbands and devoted fathers who wrote The Hangover, Amy has a seemingly perfect life – a great marriage, over-achieving kids, beautiful home and a career. However she's over-worked, over-committed and exhausted to the point that she's about to snap.
Fed up, she joins forces with two other over-stressed moms on a quest to liberate themselves from conventional responsibilities – going on a wild, un-mom-like binge of long overdue freedom, fun and self-indulgence – putting them on a collision course with PTA Queen Bee Gwendolyn and her clique of devoted perfect moms.
Cast: Mila Kunis, Kristen Bell, Kathryn Hahn, Jay Hernandez, Clark Duke, Annie Mumolo,  Jada Pinkett Smith and Christina Applegate.
Studio: STX Entertainment
Genre: Comedy
Writers/Directors: Jon Lucas & Scott Moore
Producers: Suzanne Todd & Bill Block
A "Bad Moms" Day Out!
The next morning we headed over to the SLS hotel in Beverly Hills where we were treated to a very special Bad Moms Day! Starting with Spa services at Ciel Spa, followed by the beauty bar where we could get hair and make-up done, mini massages by Zeel, mimosas and great food were served all day long before interviewing the cast of the movie.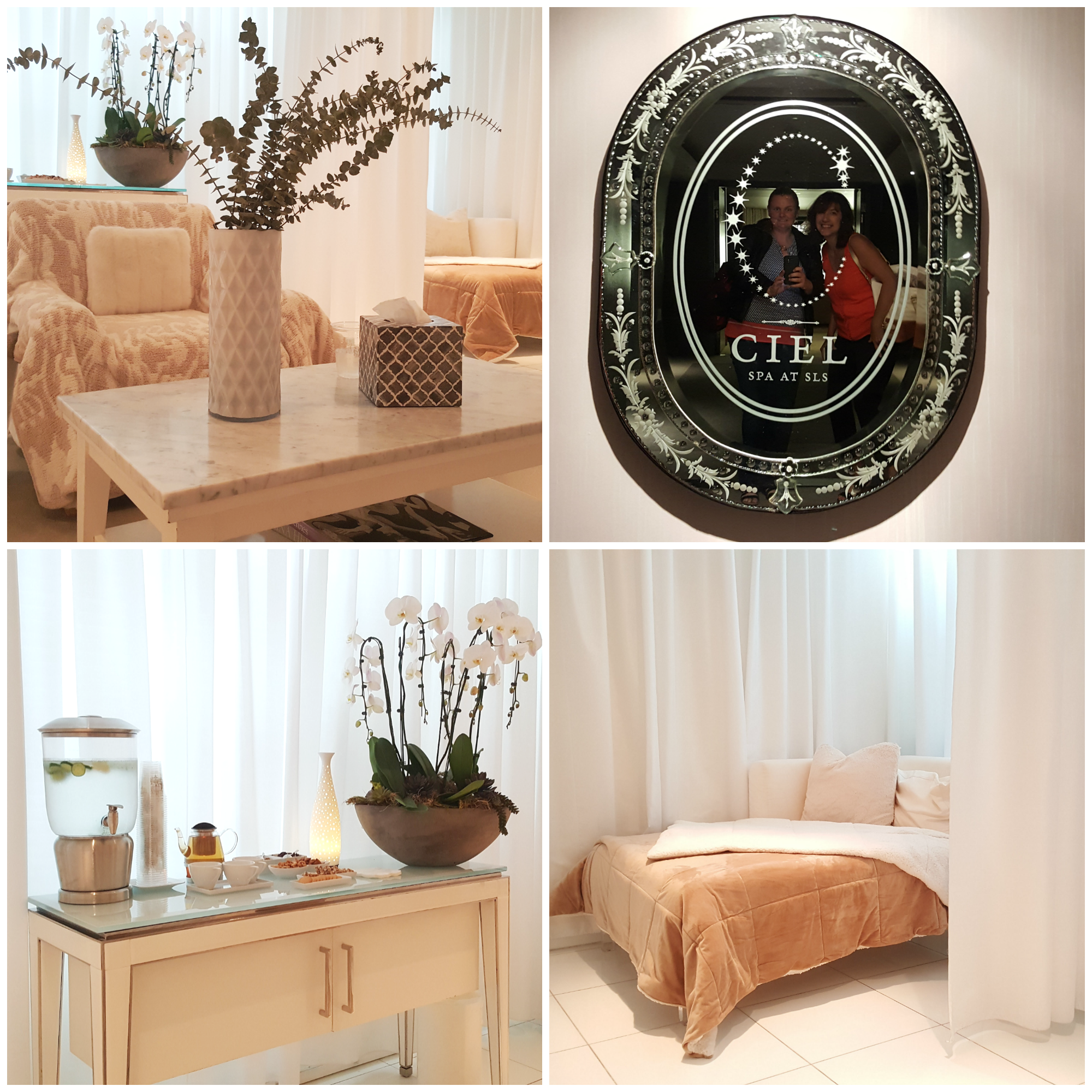 If you have not yet been to Ciel Spa at SLS Hotel, you need to put this spa on your list of places to go to. I had a facial and it was glorious. I heard their massages, manicures and pedicures were also equally amazing. There is also a beautiful lounge to relax in before and after services where you can get a bite to eat, drink some tea and just chill by yourself or hang out with friends.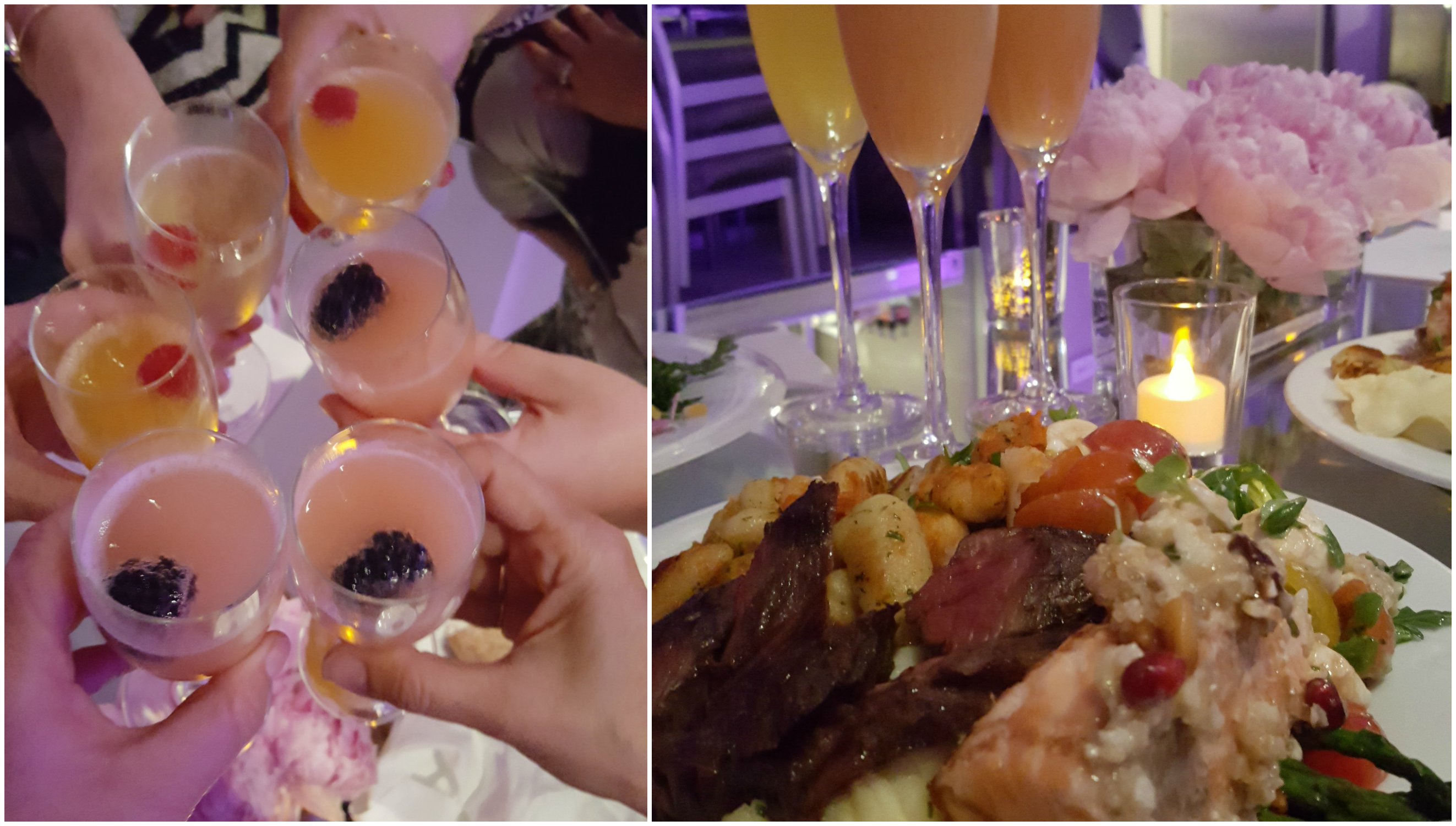 Cheers to an amazing day out with girlfriends! How would YOU plan your own "Bad Mother's Day" to celebrate the release of Bad Moms? I think we did a pretty good job reenacting a Bad Mom's Day?! 😉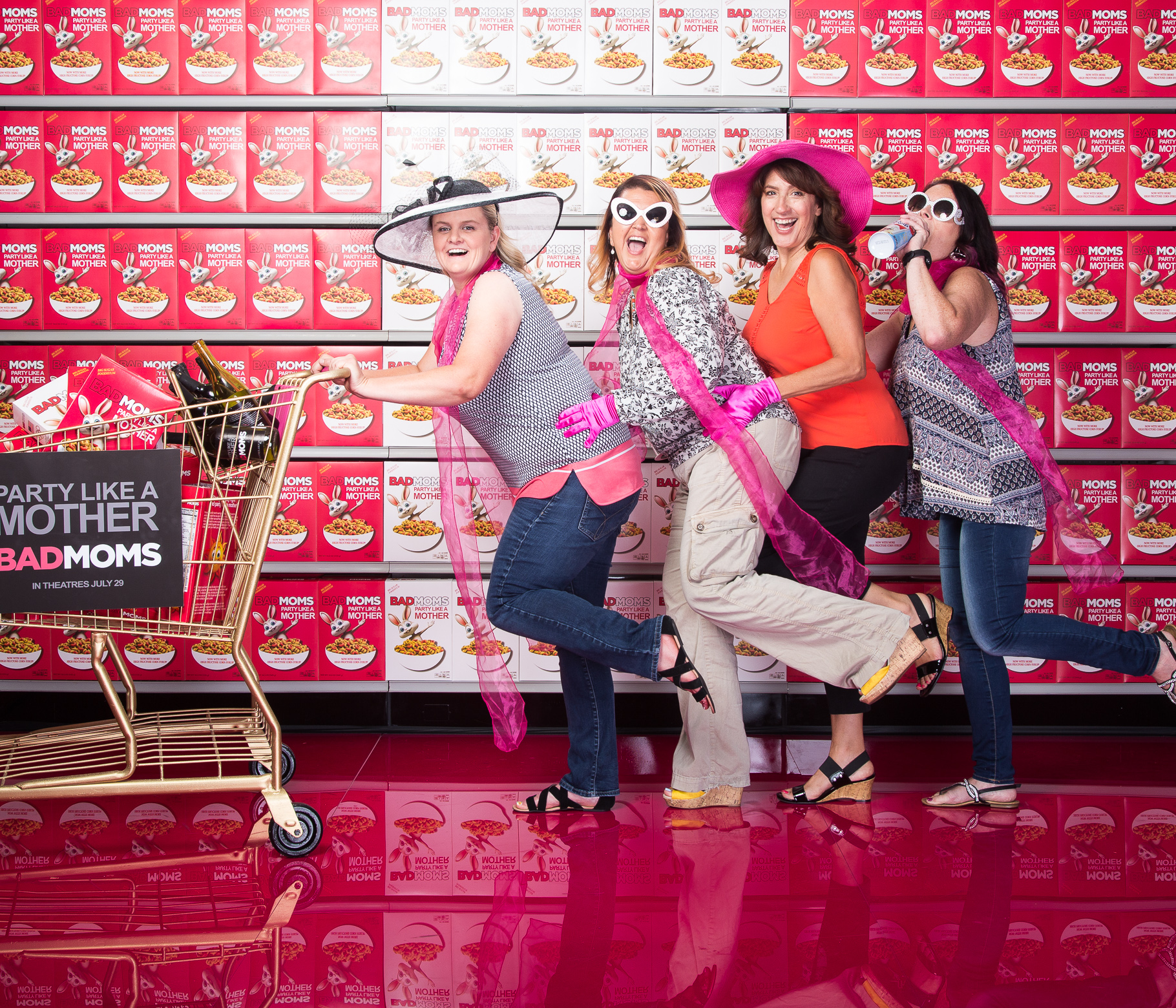 Once we had more fun than I think any of us has had in a very long time, we grabbed some more drinks and sugar-filled goodies and sat down to chat with the cast from Bad Moms.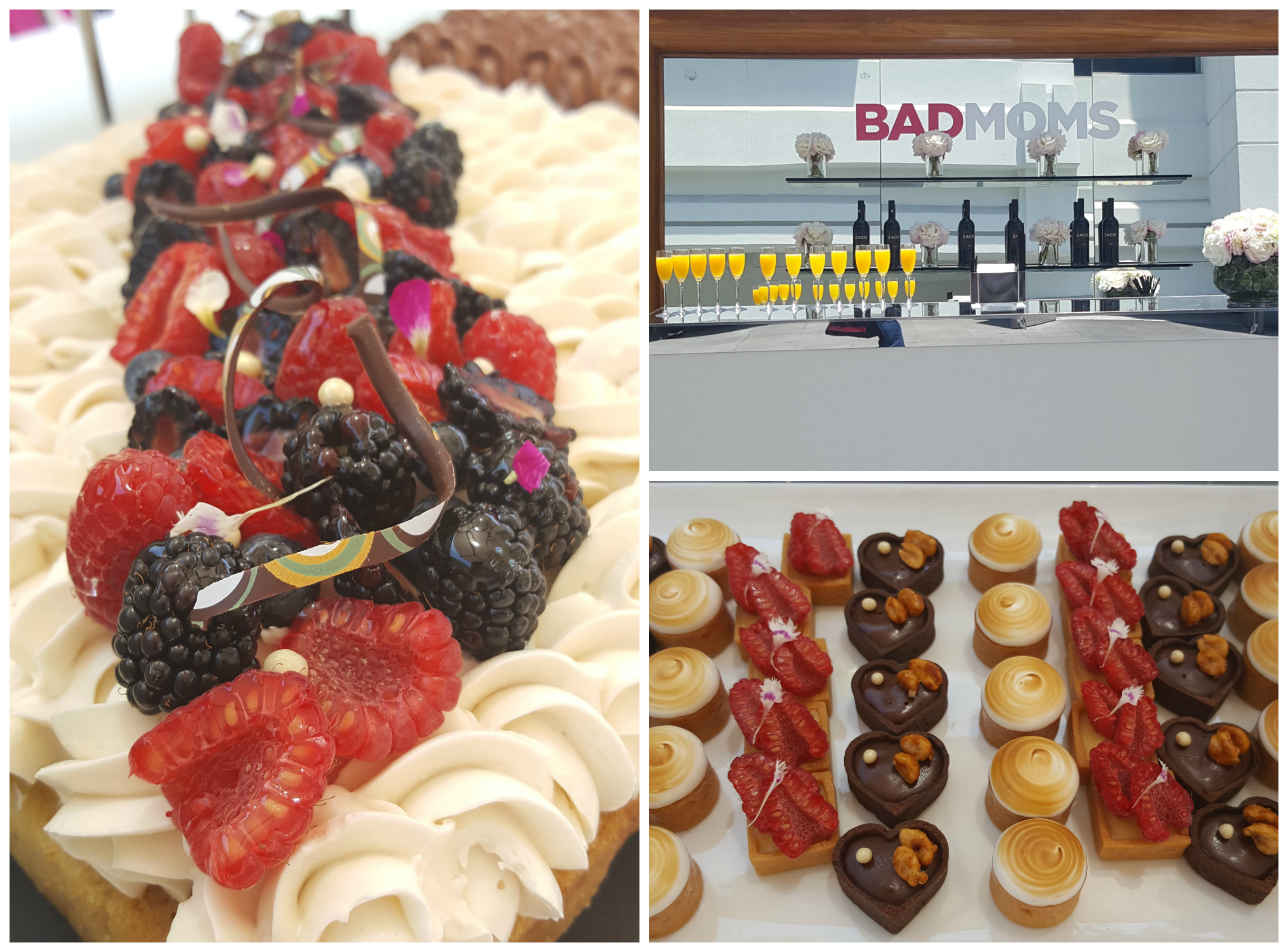 The Bad Moms press junket was separated into three interviews. We were seated outside on the patio which made for the perfect ambiance, as if we were having afternoon tea (or rather afternoon mimosas in our case… ) with some of our closest friends. There was a great feeling of togetherness and realness. The Bad Moms we chatted with first were Kathryn Hahn and Mila Kunis. They shared with us their stories about motherhood, they could relate to all of the other moms out there. They were real with us. They are just regular moms. They told us about how the movie came to life and shared with us some of their own stories about motherhood and parenting.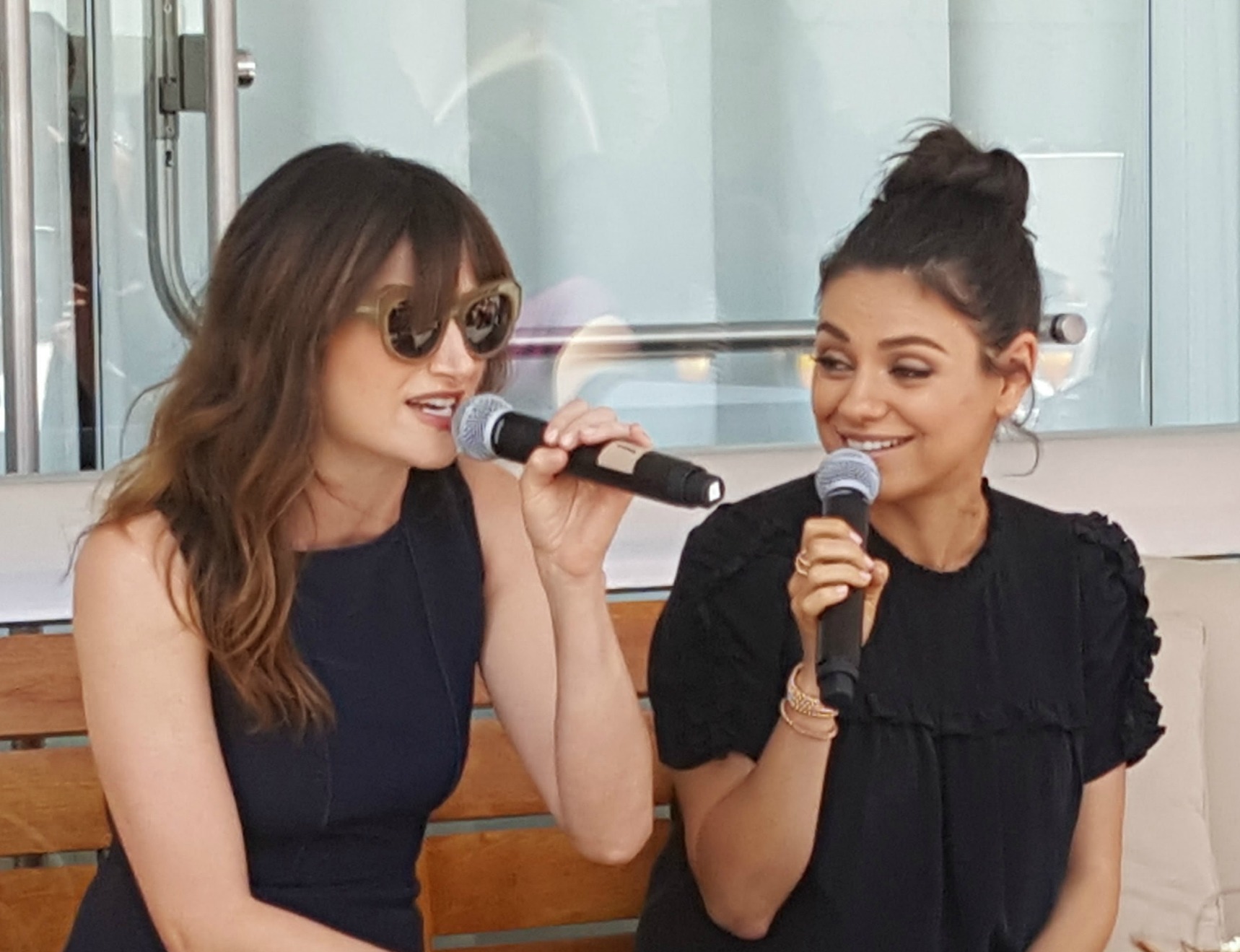 They told us they read blogs, they talked about how motherhood has changed their lives. They may be famous actresses, but that doesn't make them any less real. They are and they do deal with the same issues we all deal with everyday of our lives.  They have 'Bad Mom' moments too.
Kathryn shared her bad moment, "My son was maybe a half a year old, not even.  I keep making him younger as it goes to kind of make me feel better, crying so hard, did not know-It was last year.  What's the matter? I was checking his fingers and toes.  I didn't know what he would–it was like he wouldn't eat.  It was a mess.  Finally changed his diaper, and one of my hairs had wrapped itself around his nuts like five times. I almost castrated my child.  That was a good moment, she says, downing her mimosa."
Mila had a good one to share as well. "My story,  I've only been a mom for 21 months, but it's pretty good. Wyatt was like at seven, eight months old, and I was driving to visit my husband at work.  Driving with an eight month old for a couple hours is like going on a road trip.  You have to pack all this stuff up in anticipation of everything going horribly wrong with the first baby.  Second baby doesn't matter.  First baby, you're like, oh, my God, everything's going to go wrong.  So, you pack the car up with all this stuff. And I was like I did it.  I put her in the car.  Like, I high five myself.  I'm driving down the 101.  And I was like oh, my God, I'm doing really good today.  And he was being really quiet, and I was like, oh, let me look in the rearview mirror to make sure everything's okay.  And I look, and she's happy as can be, but just not nearly strapped in. I'm on the 101, and she's just like blah, like fine in her car seat, nothing, no strap whatsoever.  And I think I just turned white.  It was like what do I do?  So, I pulled over.  I calmly like crawled in the backseat, strapped her in, continued to drive, I'm never talking about this story to anybody ever.  It's just going to be me, myself, and I, lesson learned.  I'm so grateful. And everybody's fine.  Everybody lived.  It's only a little bit illegal.  But, you know, I made a little bit of a mess up."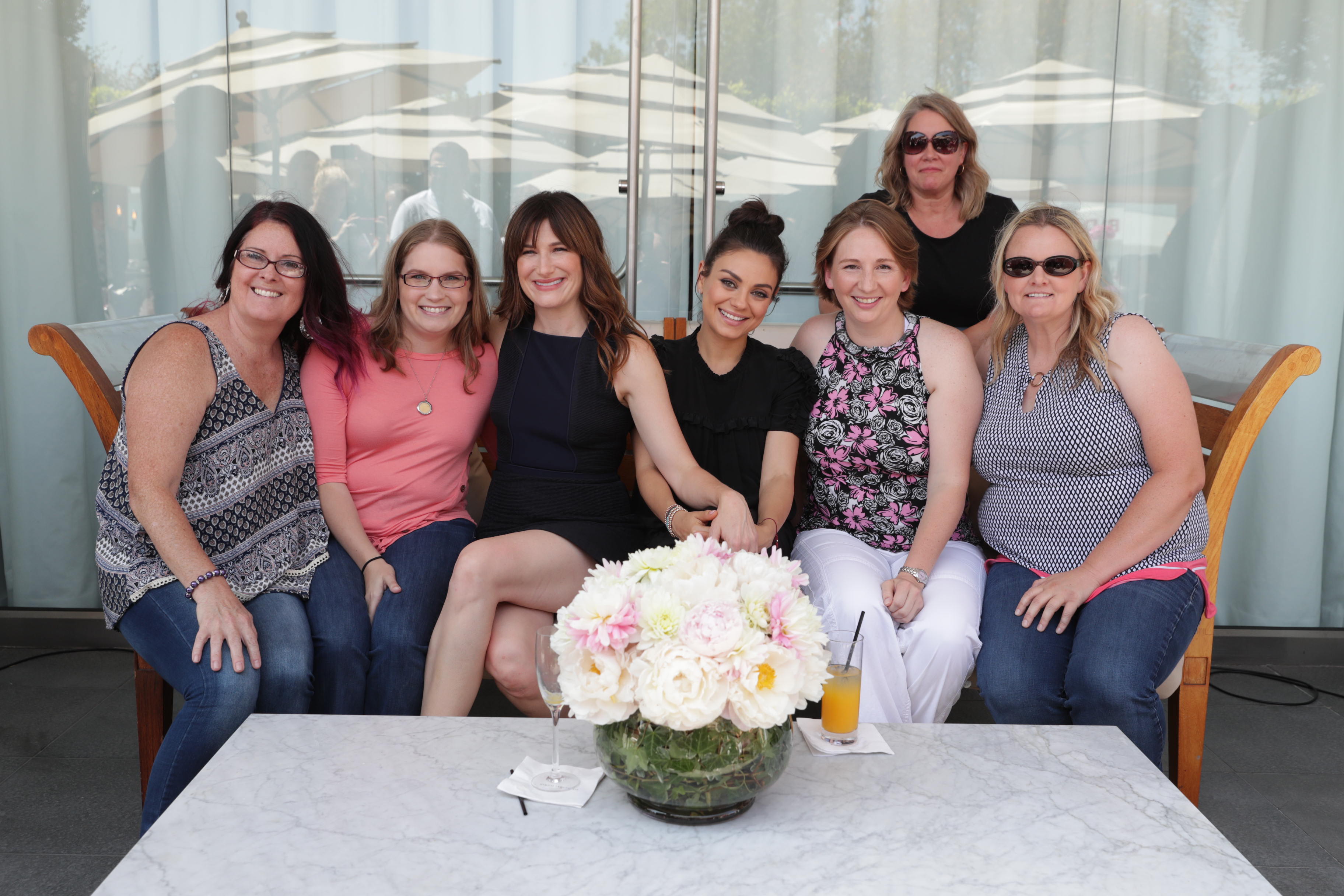 Next Christina Applegate and Annie Mumolo joined us. They were both super nice as well and we had a ton of laughs with them.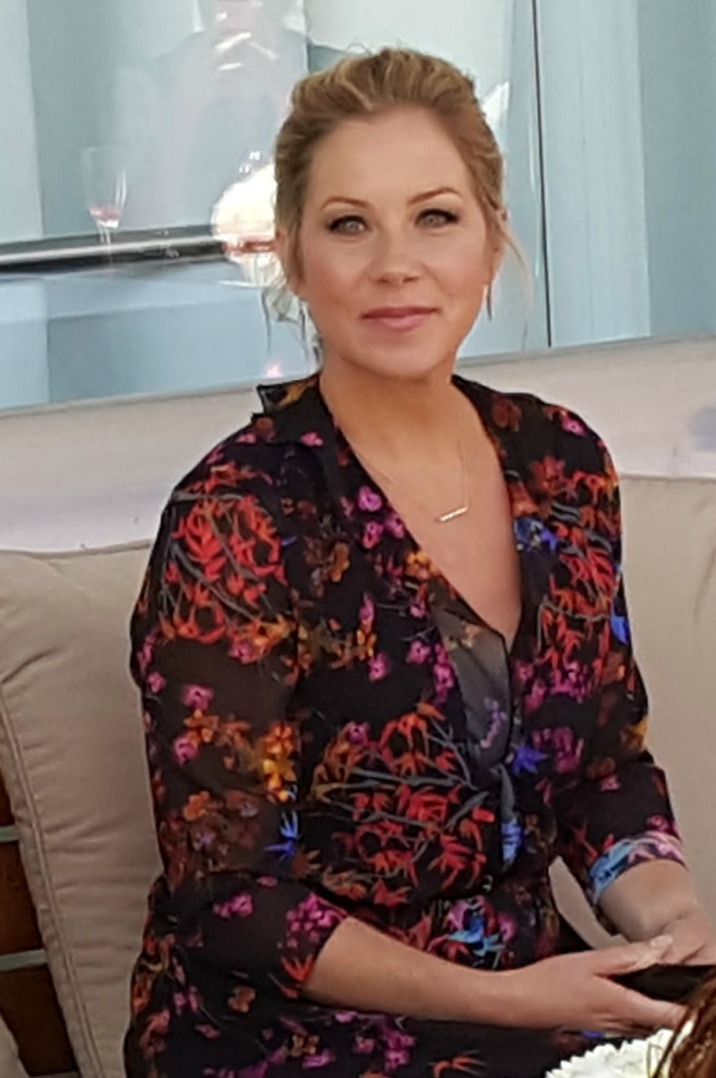 Christina Applegate told us about some inspiration for her character from real-life situations.
"If I tell you, I'll have to kill you, especially in my case.  There's a Gwendolyn everywhere you go, you know?  There's the mom that you look to and that you like can't believe that they like made those cupcakes and they had the time to make them with figurines and like sparklers coming out of them.  And how do they do that?  And then they always look good and smell good.  I roll up to school with hair that I haven't washed in seven days, and my toenails are disgusting, and that's the best I could do, and my daughter hasn't brushed her hair in three days. And you're always a tossup of like brush teeth, brush hair, brush teeth, just teeth.  Teeth is more important than brushing the hair before we get out of the house because that takes about 20 minutes of brush your teeth, brush your teeth, brush your teeth please.  Put that down please.  Please brush your teeth.  Please brush your teeth.  That's my morning.  That's every day.  That was today.  That was 7:00 AM.  Brush your teeth, Sadie.  Brush them.  Brush them.  Brush them.  Brush them.  Brush them."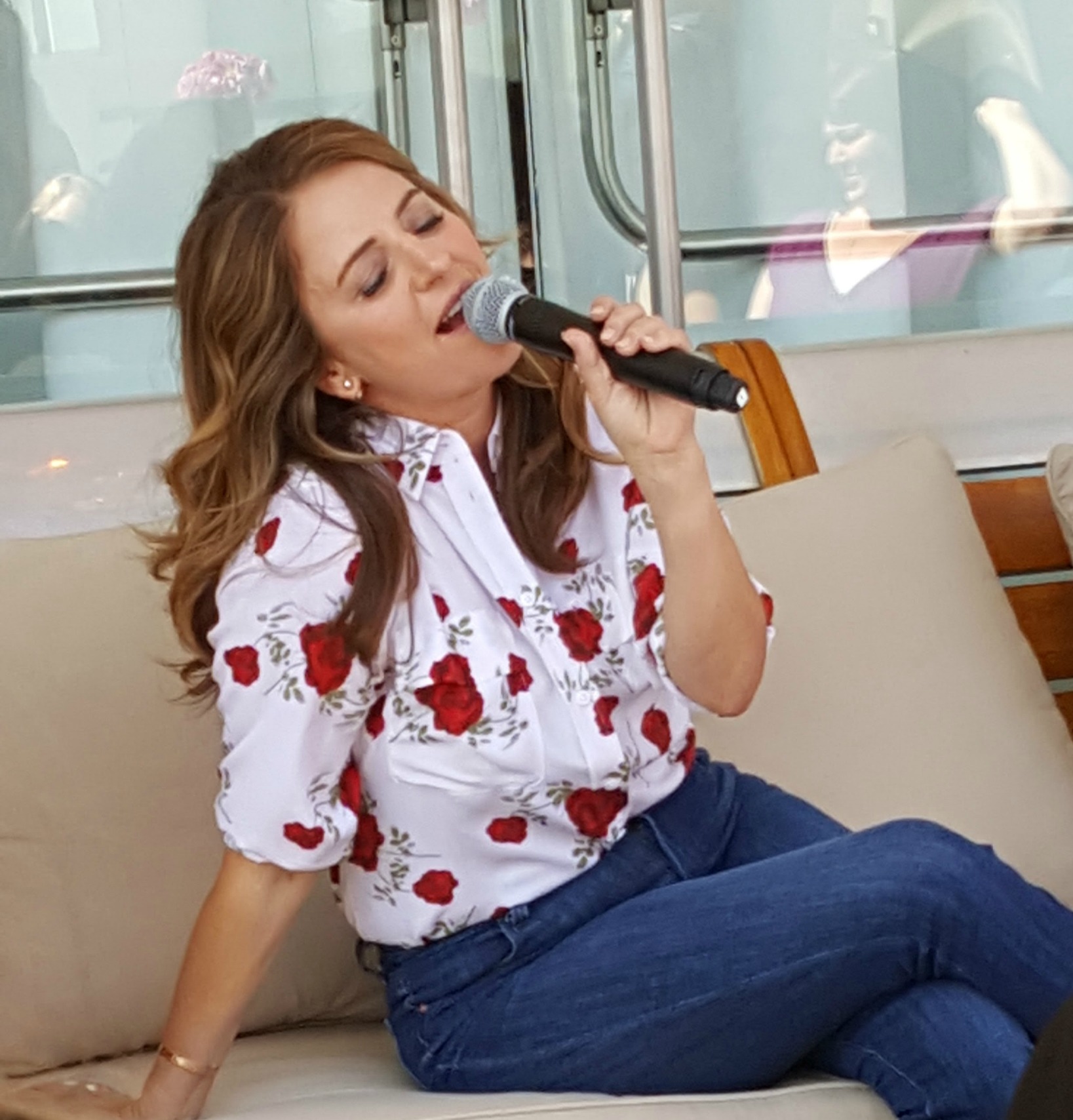 Annie Mumolo told us what her least favorite parts about motherhood were, " Mine's the hours between 4:30 and bedtime.  The dinner to the bath to the books to the brush your teeth to get in your pajamas to the bed, that whole thing to me, I need breaks in the middle.  I go in my closet.  I take a few minutes and breathing.  There's wine.  There's little mini breaks and checking out and then checking back in and then like regrouping and okay.  We got to get to the bath. So, when I know they're coming home from school now, I start getting a little–you know, it's that whole, all right, how many more activities can we do to–what time are you coming home?  But, it's that and when you get to Thursday, and it's like we're having to find your dinner.  Your dinner is somewhere in this kitchen.  It's whatever you want it to be.  You're five.  You can do it.  You're nine.  You can do the whole rest of the night.  Read to him.  That's it. By Friday, everyone's like animals.  And then, yes, we start over on Monday.  But, that afternoon to evening thing, right?"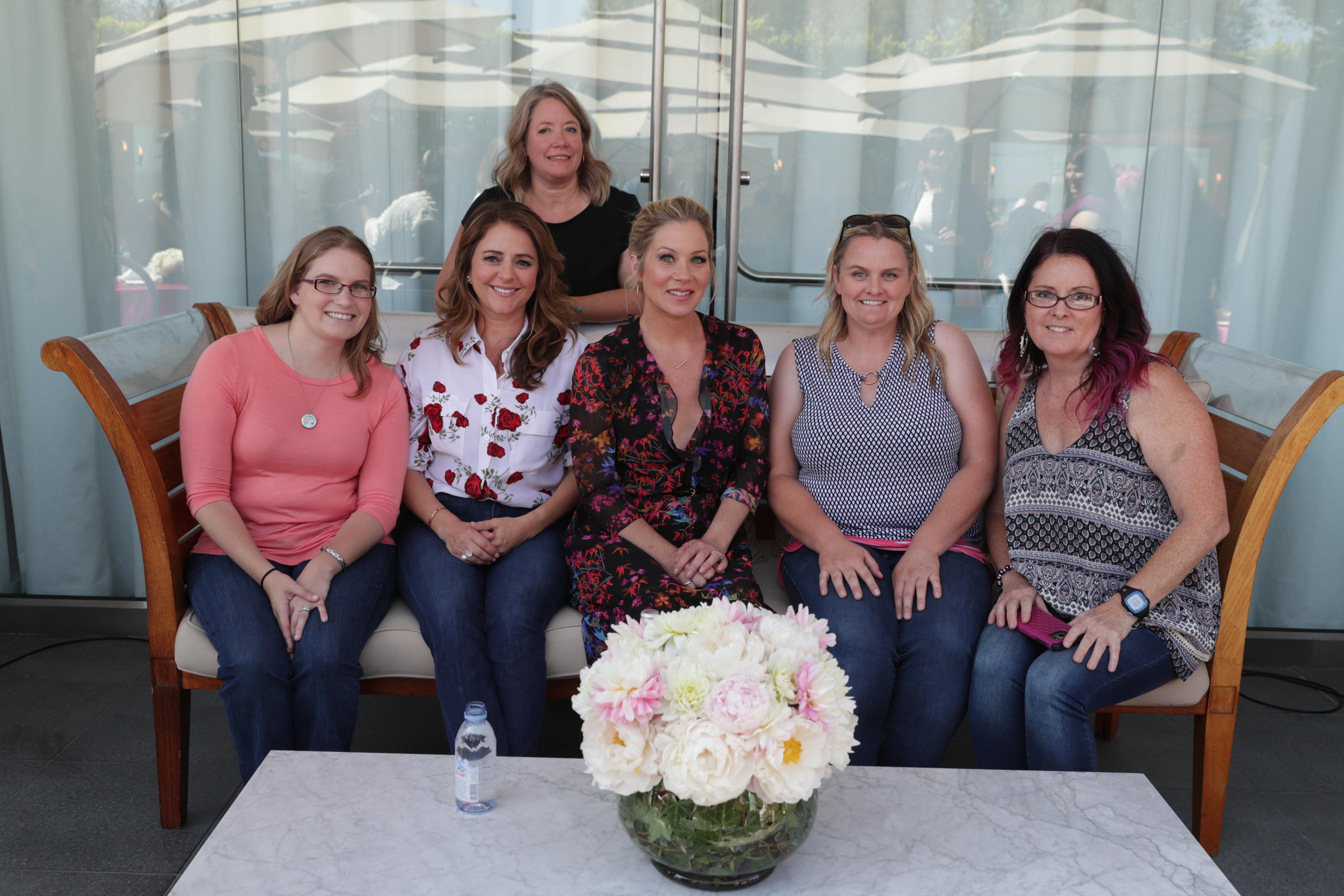 Our third and final meeting of the day was with Directors Jon Lucas and Scott Moore and Producer Suzanne Todd. They shared with us what they hope everyone will take away after seeing Bad Moms.
Scott  told us, "The big one for me is just to do less, and that like doing less is okay and that maybe this is a uniquely dad point of view, but our wives and all the moms that are in our social circle that I know work so hard, and they do so many things.  And is there a way to maybe do 5 percent less and spend 5 percent maybe more time taking care of yourself or hanging out with your kids or just having a little more fun in your life.  I think it's gotten so crazy what the expectations are.  And again, it makes for great comedy.  So, I'm grateful for that.  We got a movie out of it.  But, it's irrational how much moms are expected to do.".
Suzanne shares, "Outside they have that Nike motto that says like just do it.  We joke that we wanted to make t-shirts that said just do less, right?   Or, like, just do less and enjoy it more, right?   Because enjoying time with your kids is more important than making the perfect lunch."
Scott added in that, "We are definitely not experts in parenting.  Jon and I definitely don't know what we're doing being a parent.  But, we think that that's part of it.  And we're not trying to put out a message, but if there is any sort of message, it's you don't have to be perfect."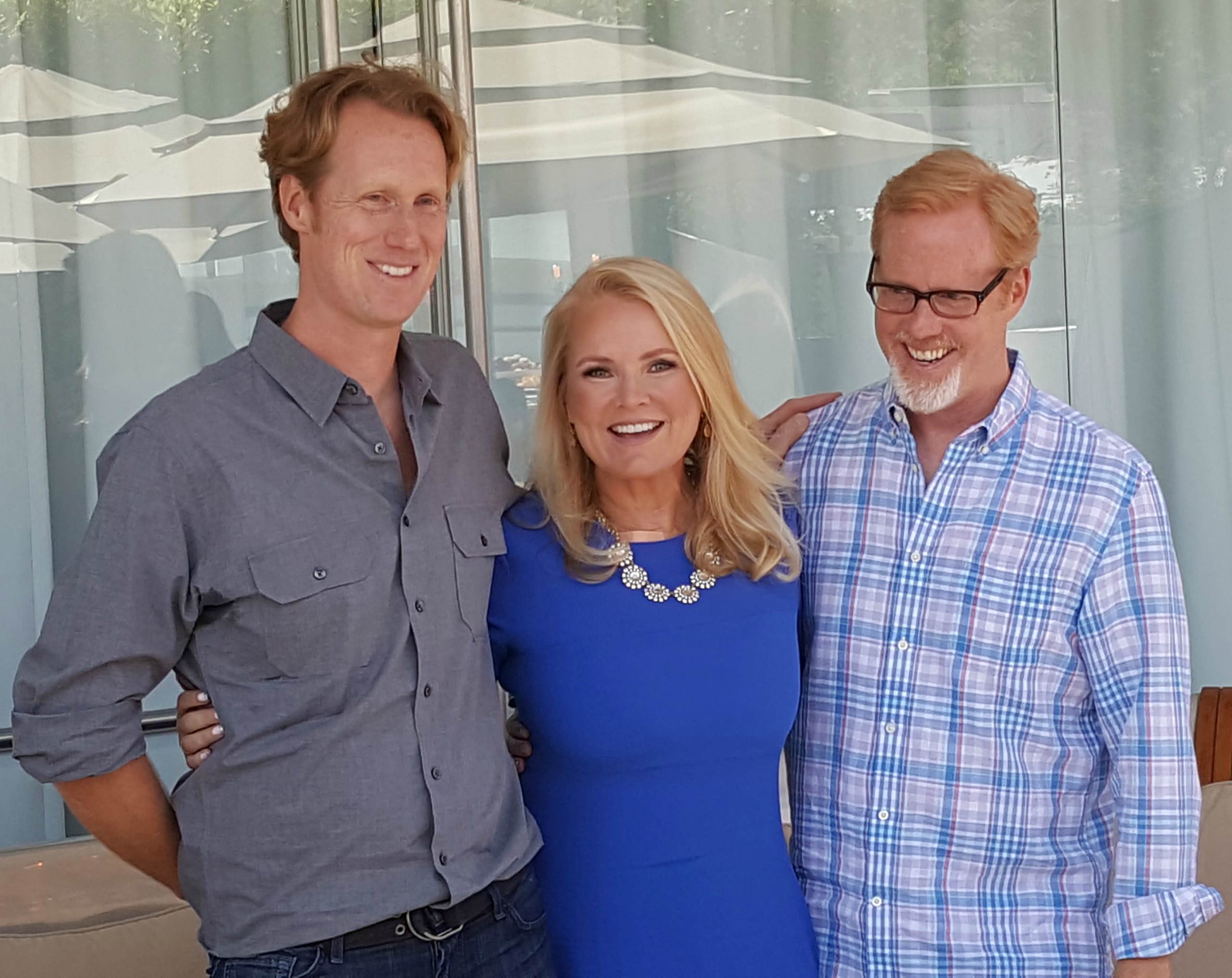 Directors Jon Lucas and Scott Moore and Producer Suzanne Todd.
Bad Moms will be released in theaters nationwide on Friday July 29th and is one you will want to see with ALL of your girlfriends for a fun laugh out loud day or night! It is easily the funniest film of the summer (and possibly of the year). Cheers!!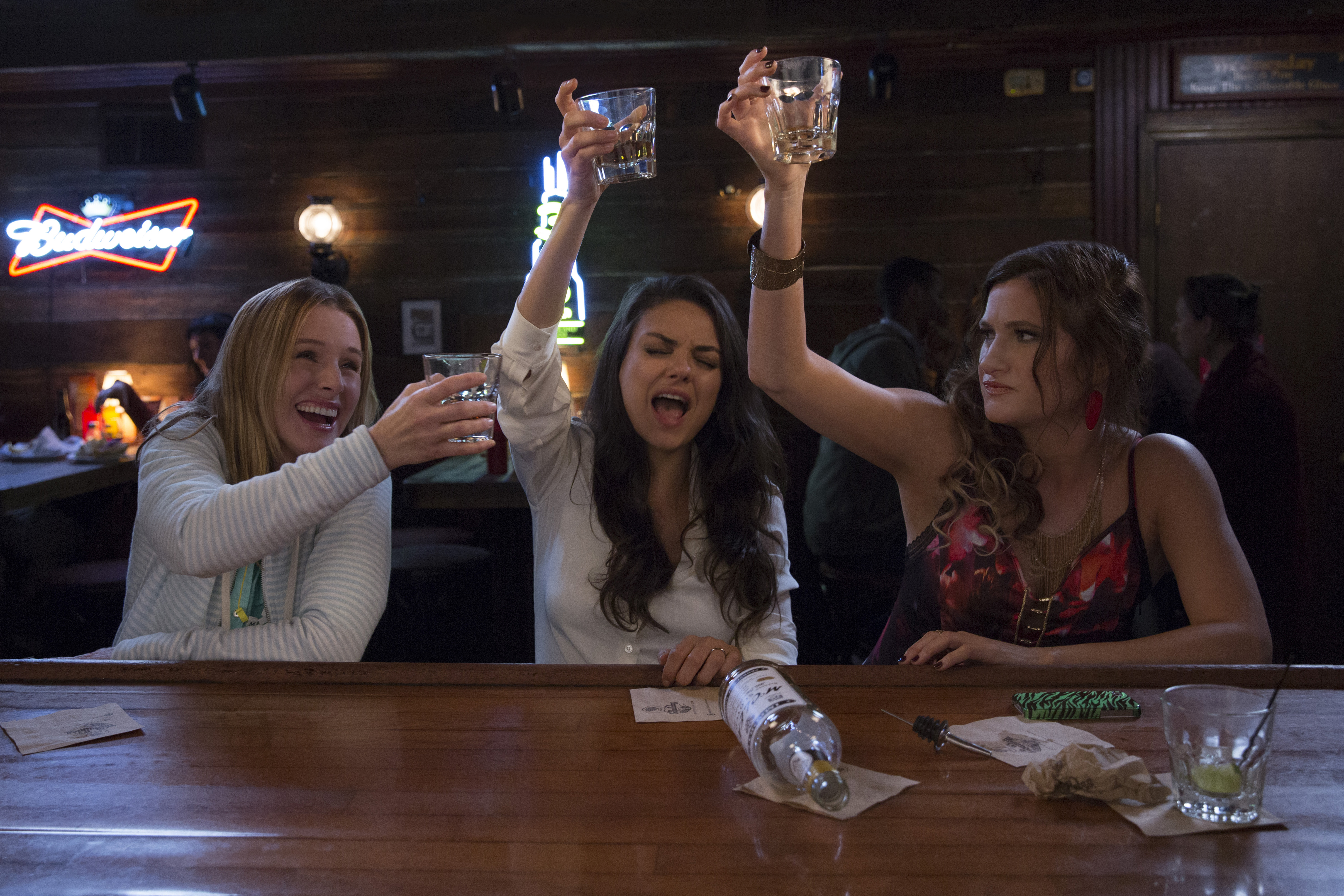 Bad Moms celebrates 

"Bad Mother's Day"

on

July 29

 – the Mother's Day you really want and deserve! Get tickets now: Bad Moms Tickets