Burgers and Craft Cocktails at Black Box!
By Erin
If you are looking for the perfect place to enjoy a craft cocktail and tasty burger in Orange County, I have found the place for you! The other week I was checking out the new Black Box in downtown Santa Ana (DTSA) at a media tasting and was anxious to see what the former Little Sparrow Restaurant has blossomed into. The Black Box has a very eclectic feel to it. There is a family dining area and a separate speakeasy area down a hallway that one can walk down to that is located on the right of the kitchen. I absolutely loved the atmosphere of this place!!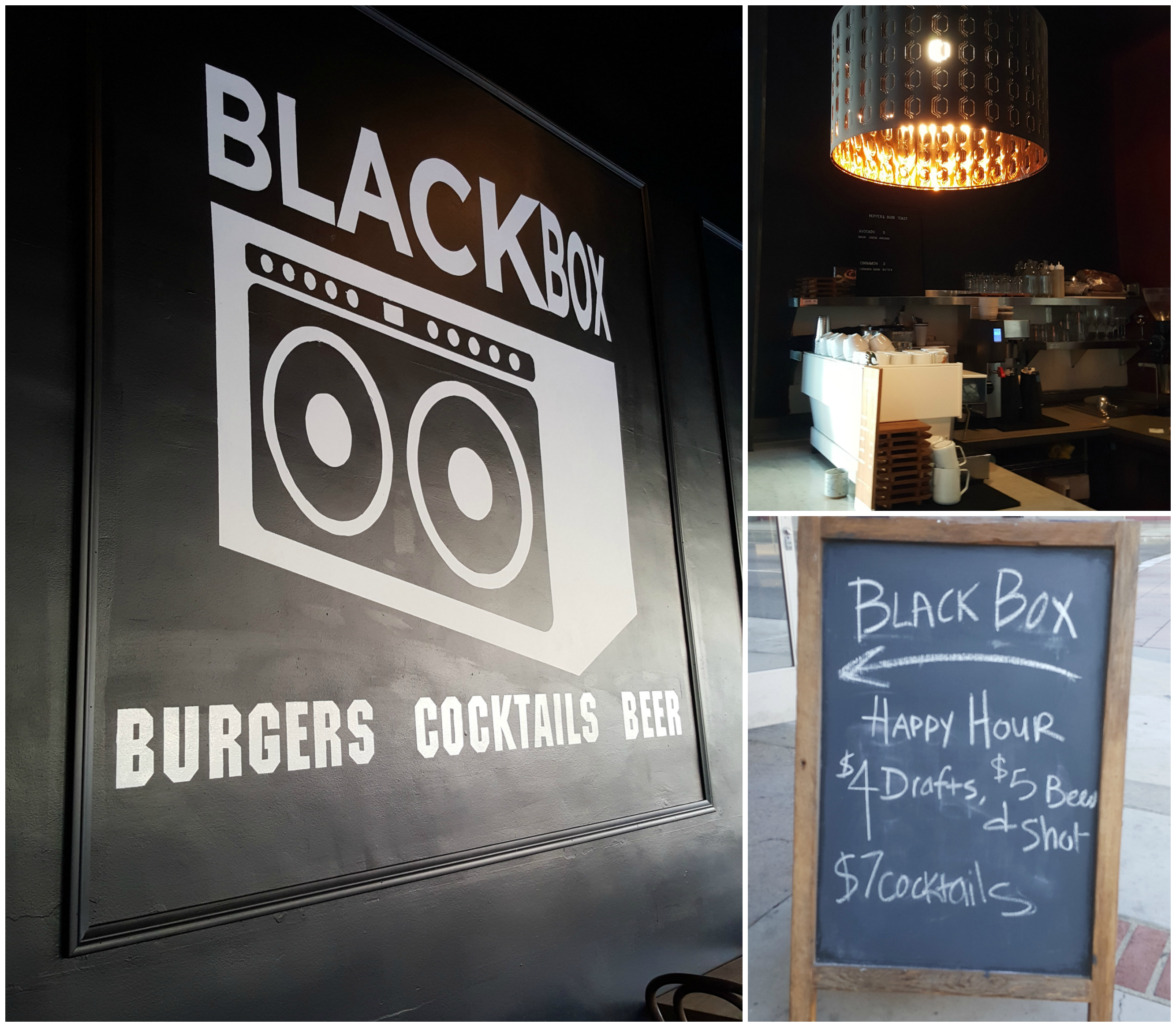 The bar area is very cozy, a few tables and seats maybe 30 people max. The mixologist are amazing and they put so much love into each drink. The drink menu is also very eclectic but there are some classics that are lovely. Just look at that bar! It's a very large well-stocked bar.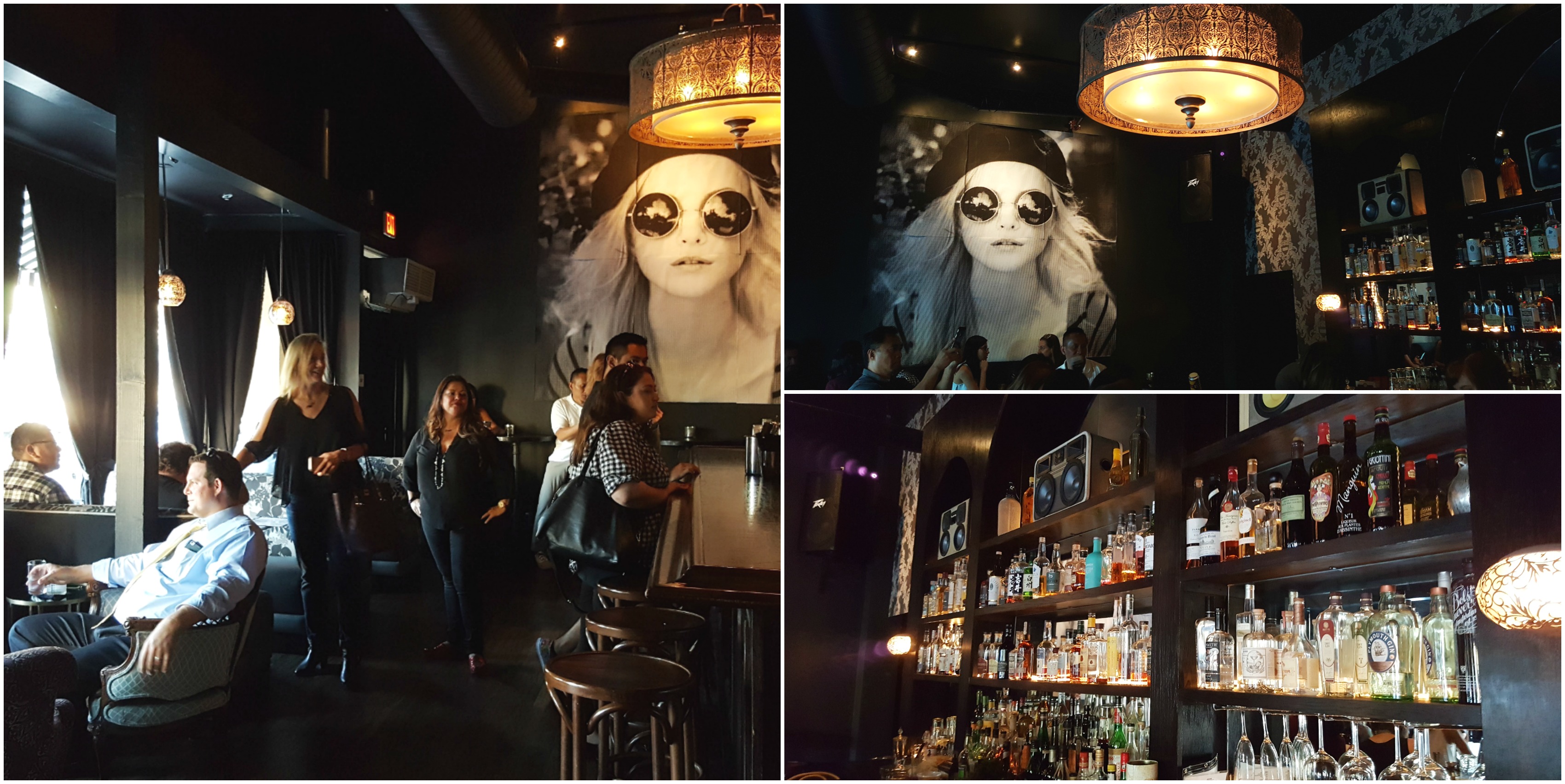 We chose to sit on the cozy speakeasy side that boasts a Deborah Harryesque mural on the far wall.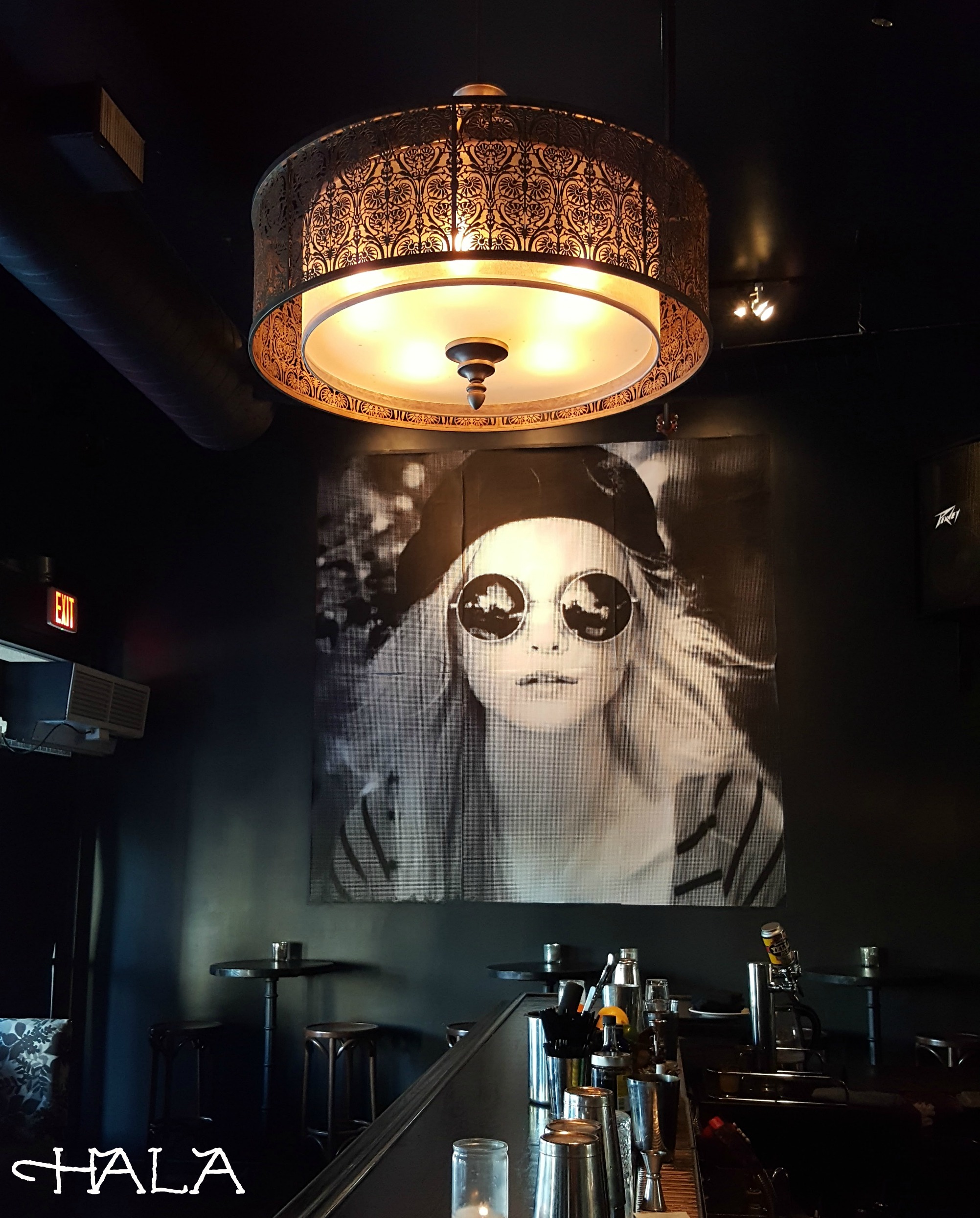 The atmosphere is very casual, chill and friendly. You could easily spend hours just hanging out and catching up with friends or enjoy a very chill date night here. Upon arriving, our server offered our group their 'Welcome Punch'. It was the perfect start to a very relaxing evening. After we all looked at the cocktail menu though, we found many others that looked tempting to try as well. Below is the delicious and refreshing Welcome Punch displayed on the bar.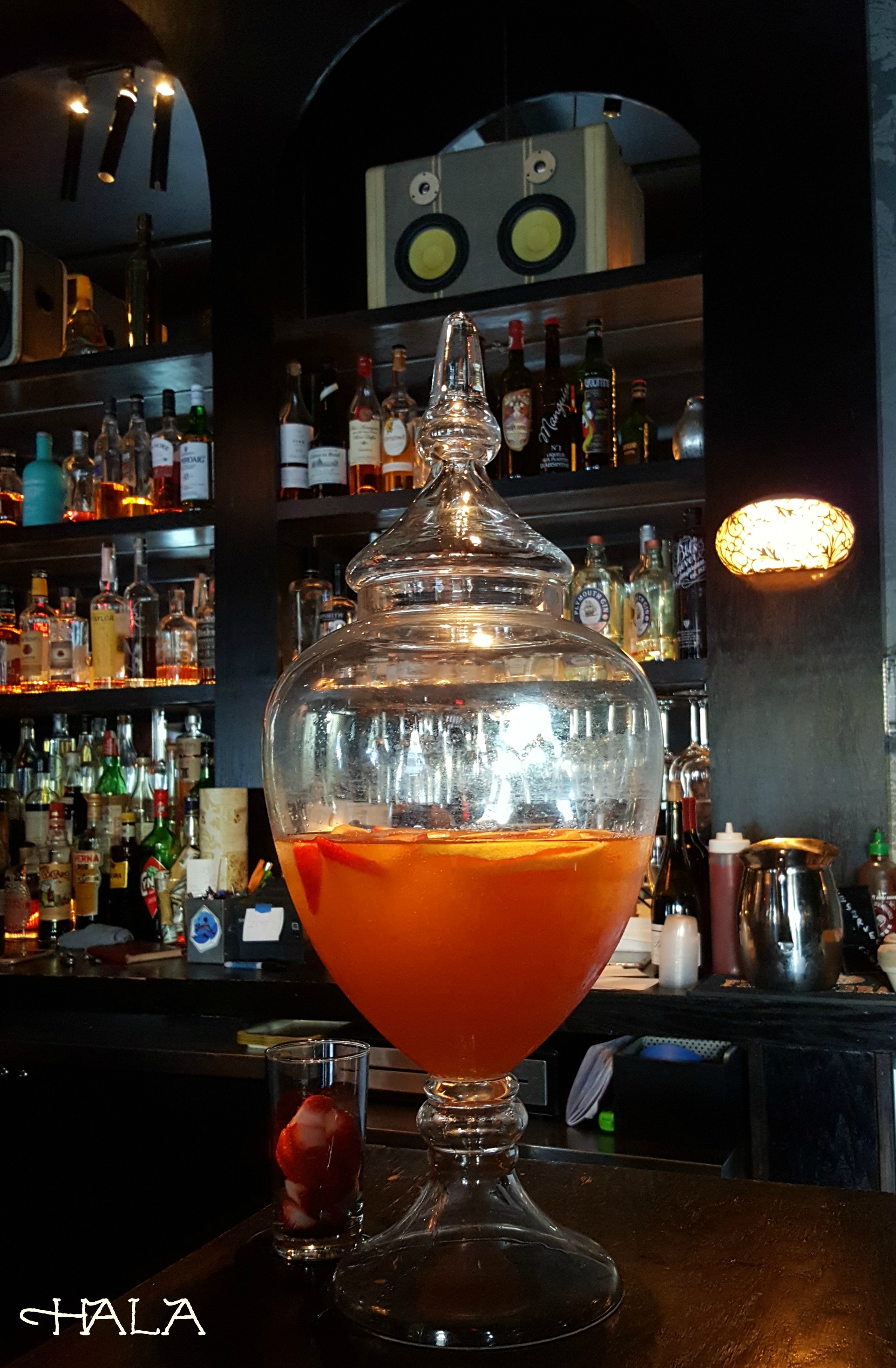 The Welcome Punch. I could have easily just had this all night, but decided to be a little adventurous and tried a couple others too. They do make the drinks very strong here, so you should be good after a couple of drinks. I couldn't finish all of mine.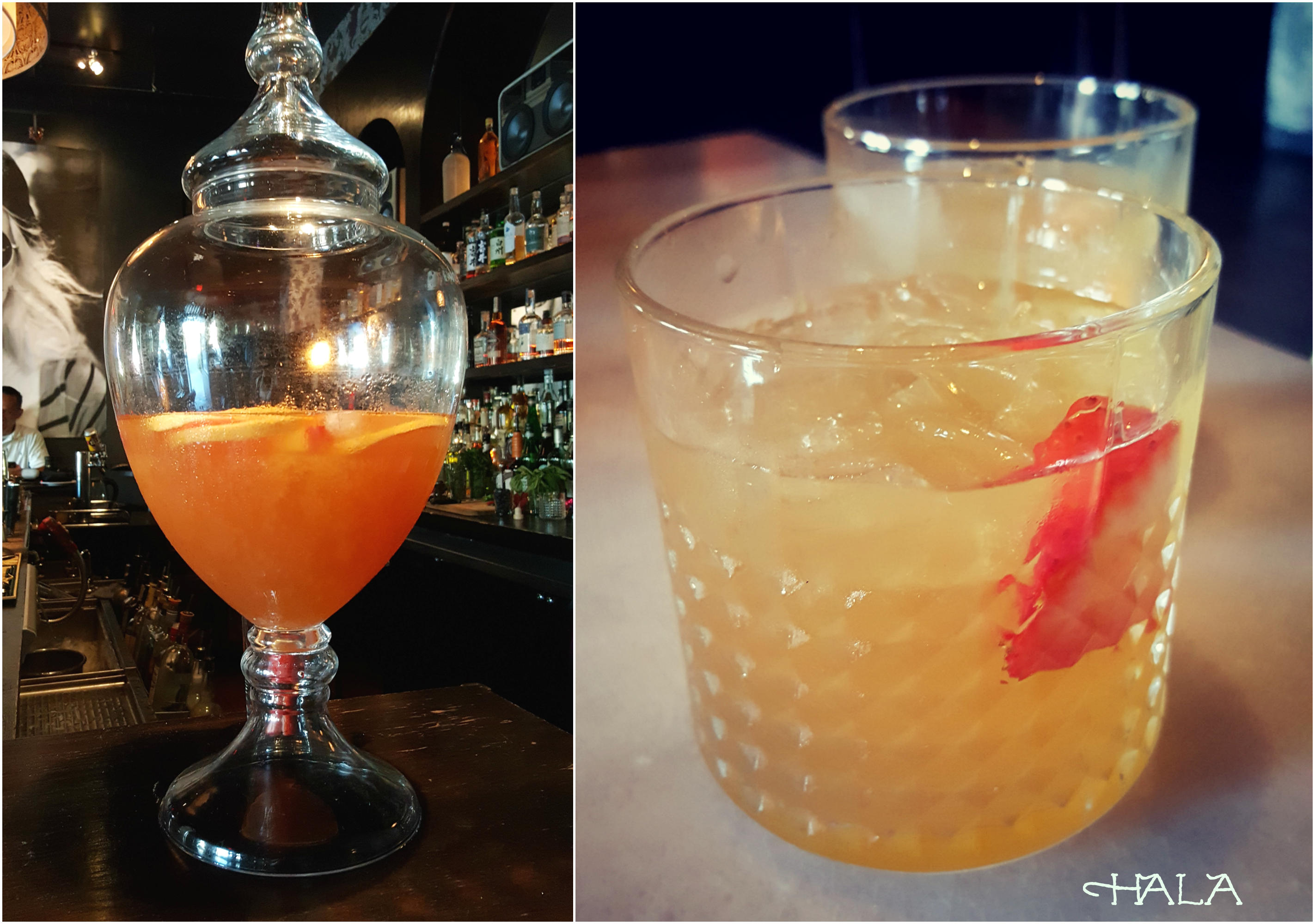 Each of the drinks were just as delicious as they were pretty. These are the two drinks I had and sipped throughout the evening. The Changeling, $11 on the left: House made strawberry shrub, muddled basil, lemon, Jamaican bitters wth choice of vodka or bourbon. I chose vodka for mine. The one of the right is the Barkeeps Inspiration, $15 Let them know your mood, favorite liquor, or drink preference and they'll mix something up to suit. I asked for something fruity and a little on sweet side with vodka.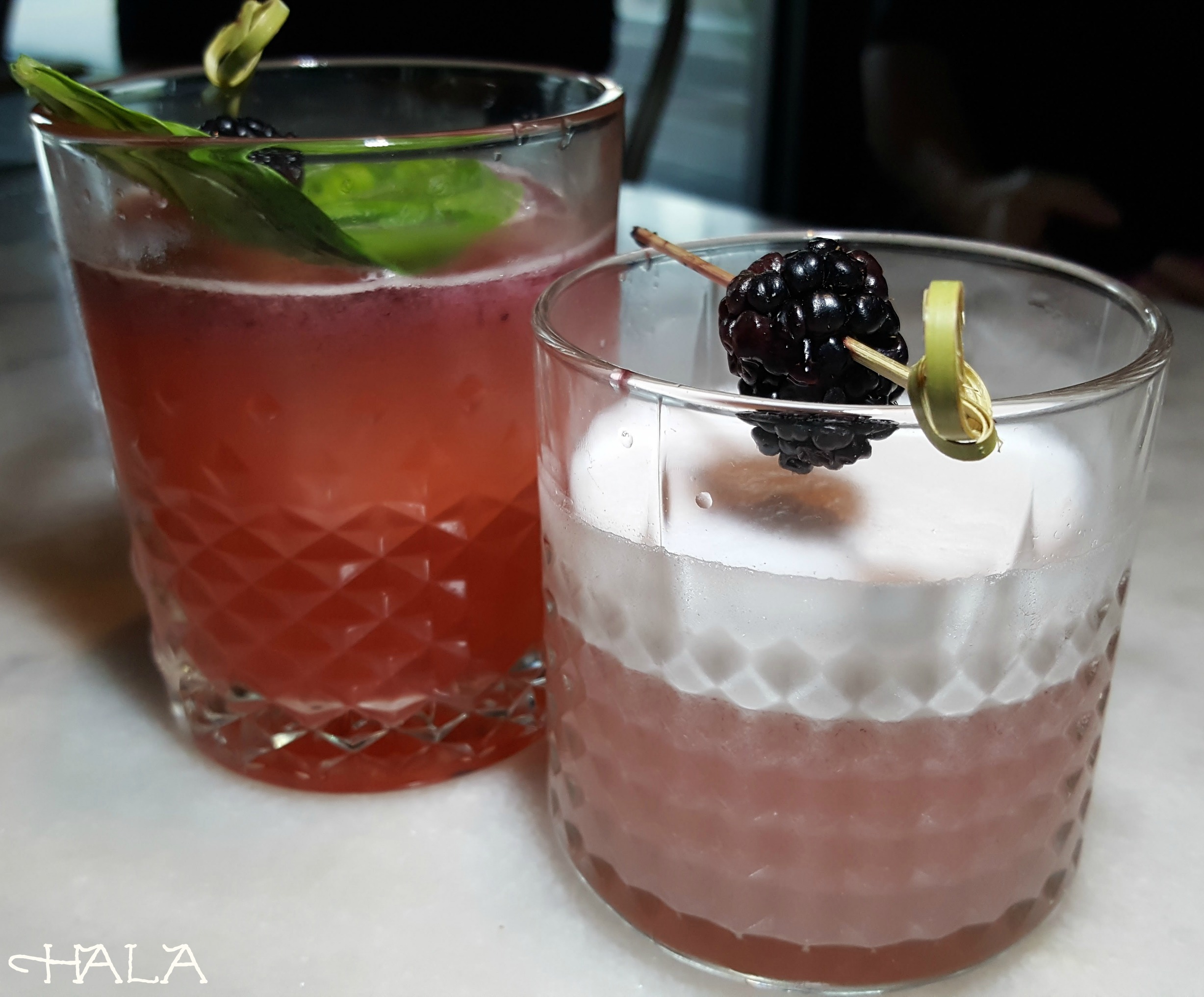 A couple other options that friends ordered included the Penecillin #2, $12 which consisted of Mezcal, ginger, honey, lemon, and Fernet Vallet mist.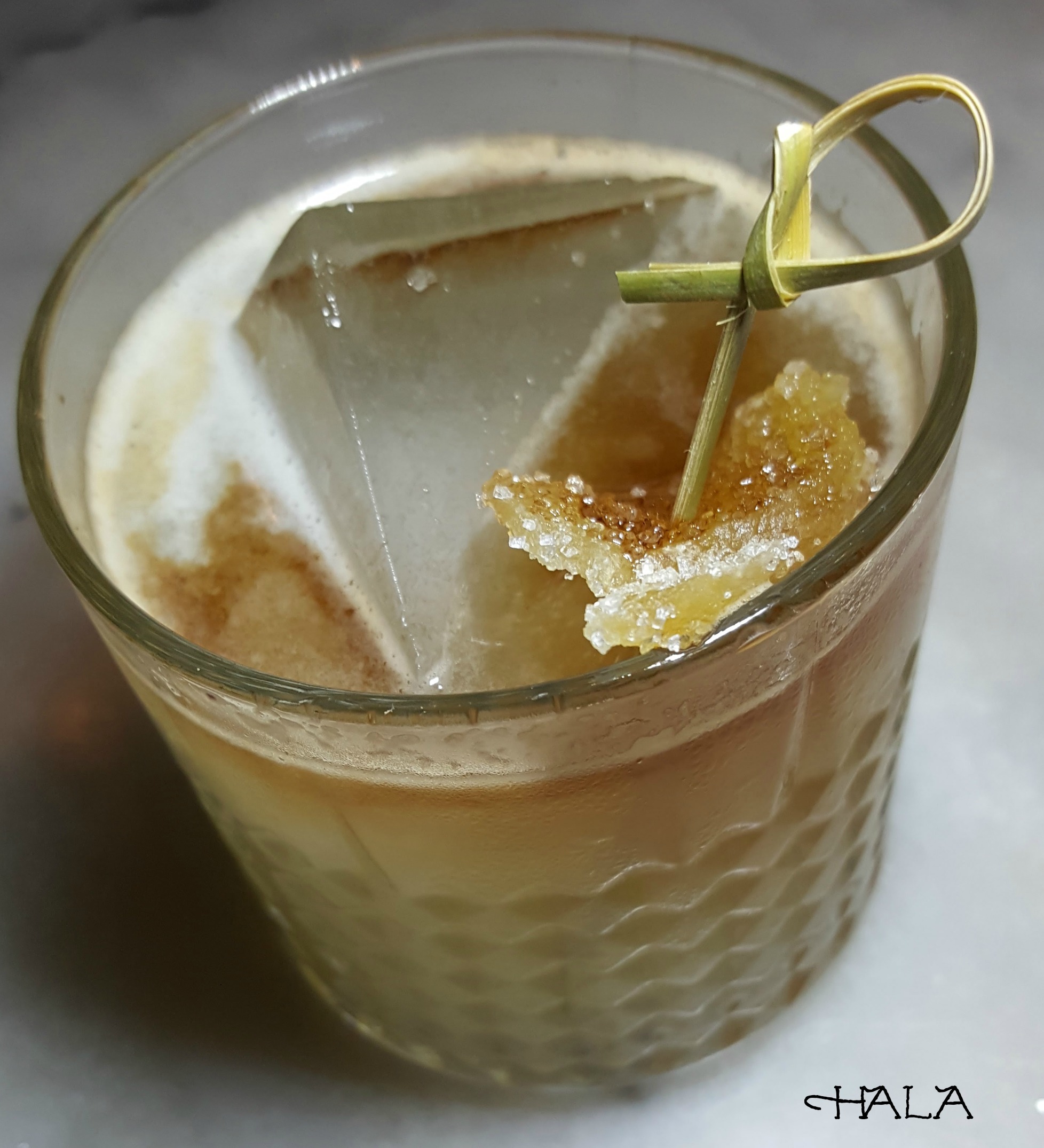 This beautiful drink is the Saint Junipero, $11: Infused gin, pomegranate, lavender bitters, and lemon.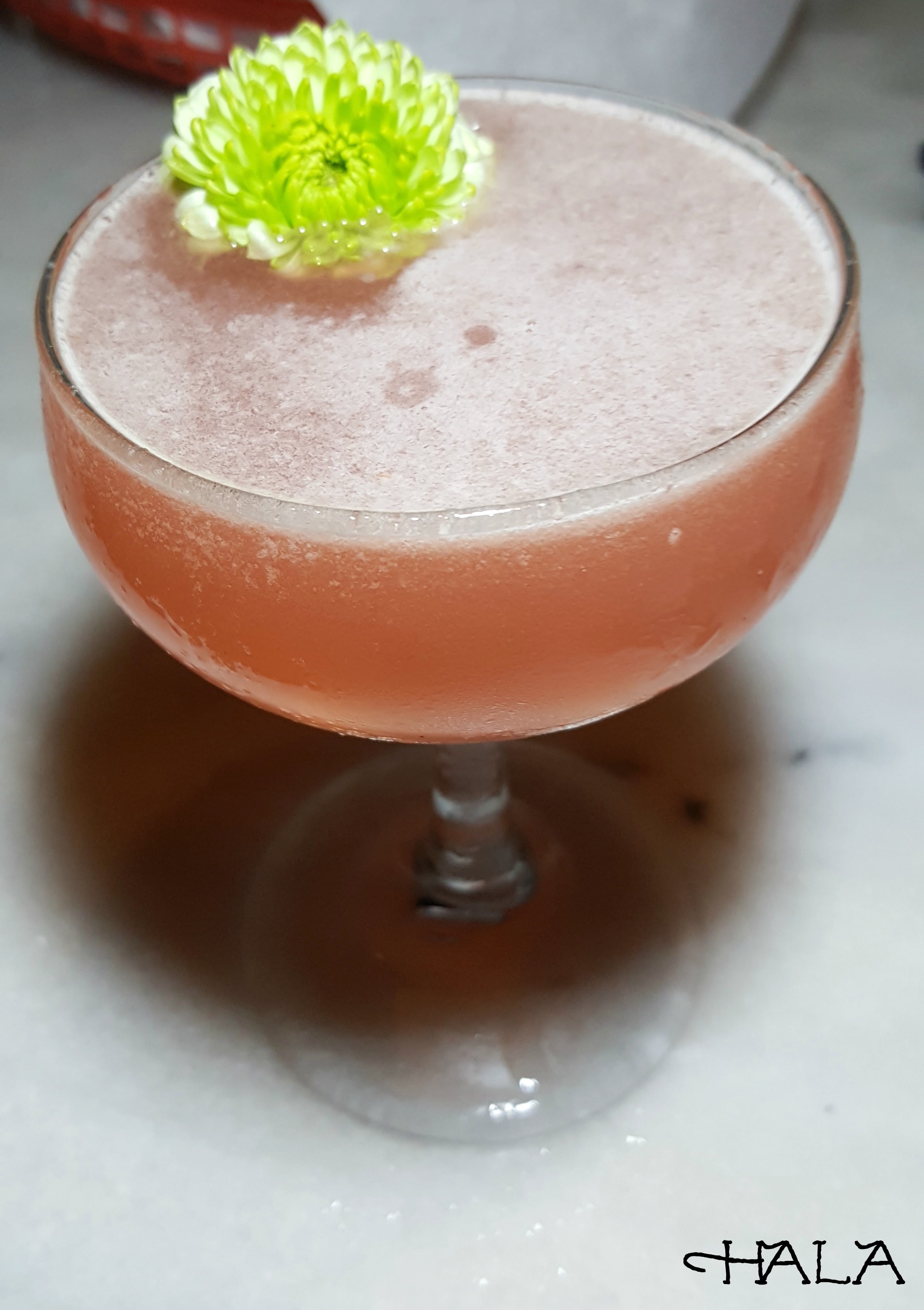 The food was just as amazing as the drinks. We were starving so we inhaled some fries first. They went so fast, that we didn't even have time to get a photo of them! We had to wait for our second round of fries, which were the Irish Nachos to get a photo.  The Irish Nachos are a must try here. Fries, Cheddar Cheese, bacon & ranch drizzle for $6.95. Yummmm.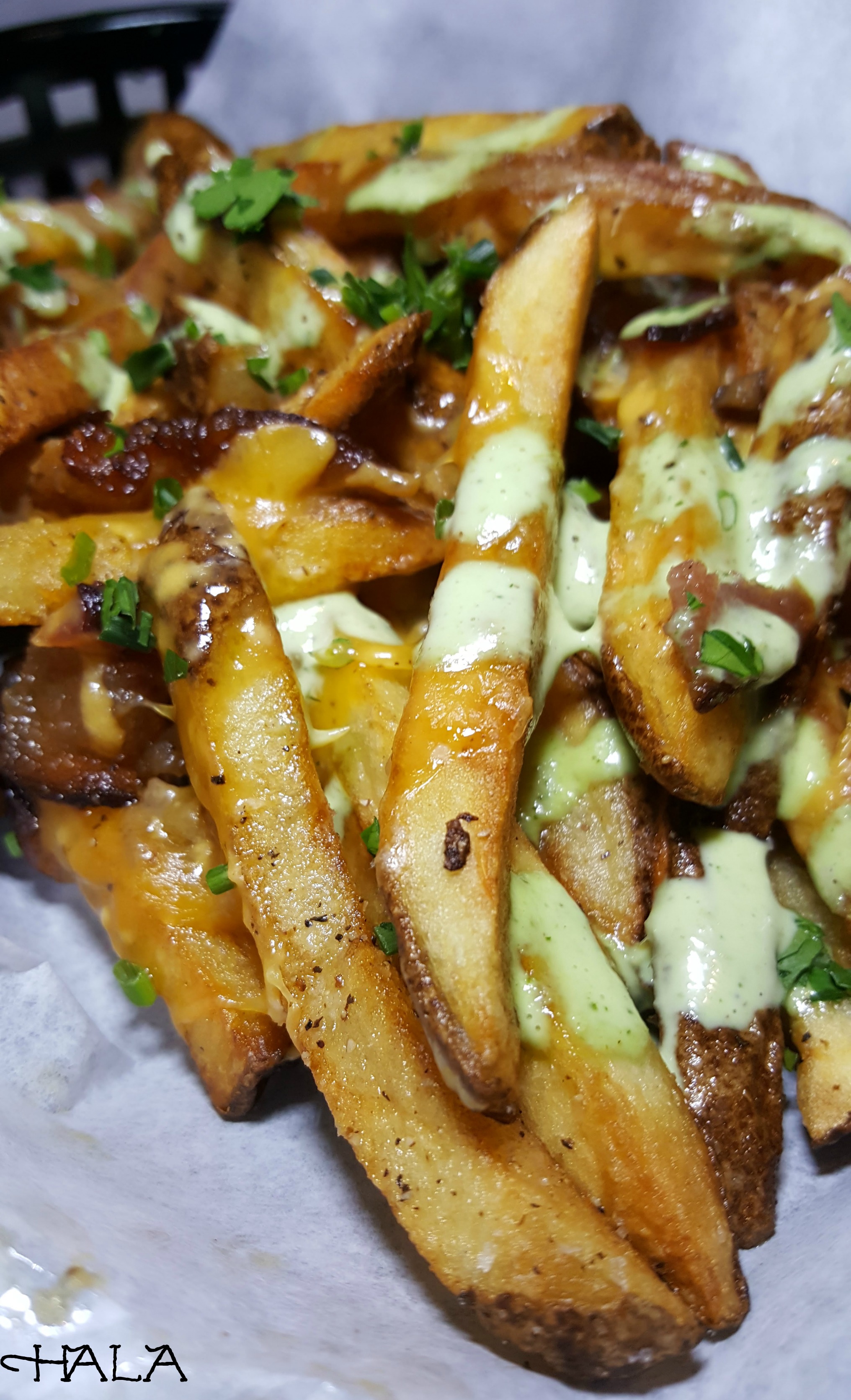 Then what we all were waiting for! The burgers! The burgers are crafted with tender love and care and took a little while for them to come out of the kitchen, but it was worth the wait. The staff was friendly and gave us updates on any delays. The burgers were a flavorful combination of flavors depending on what you want. Classic burgers with slight twists, you can tell the ingredients are fresh.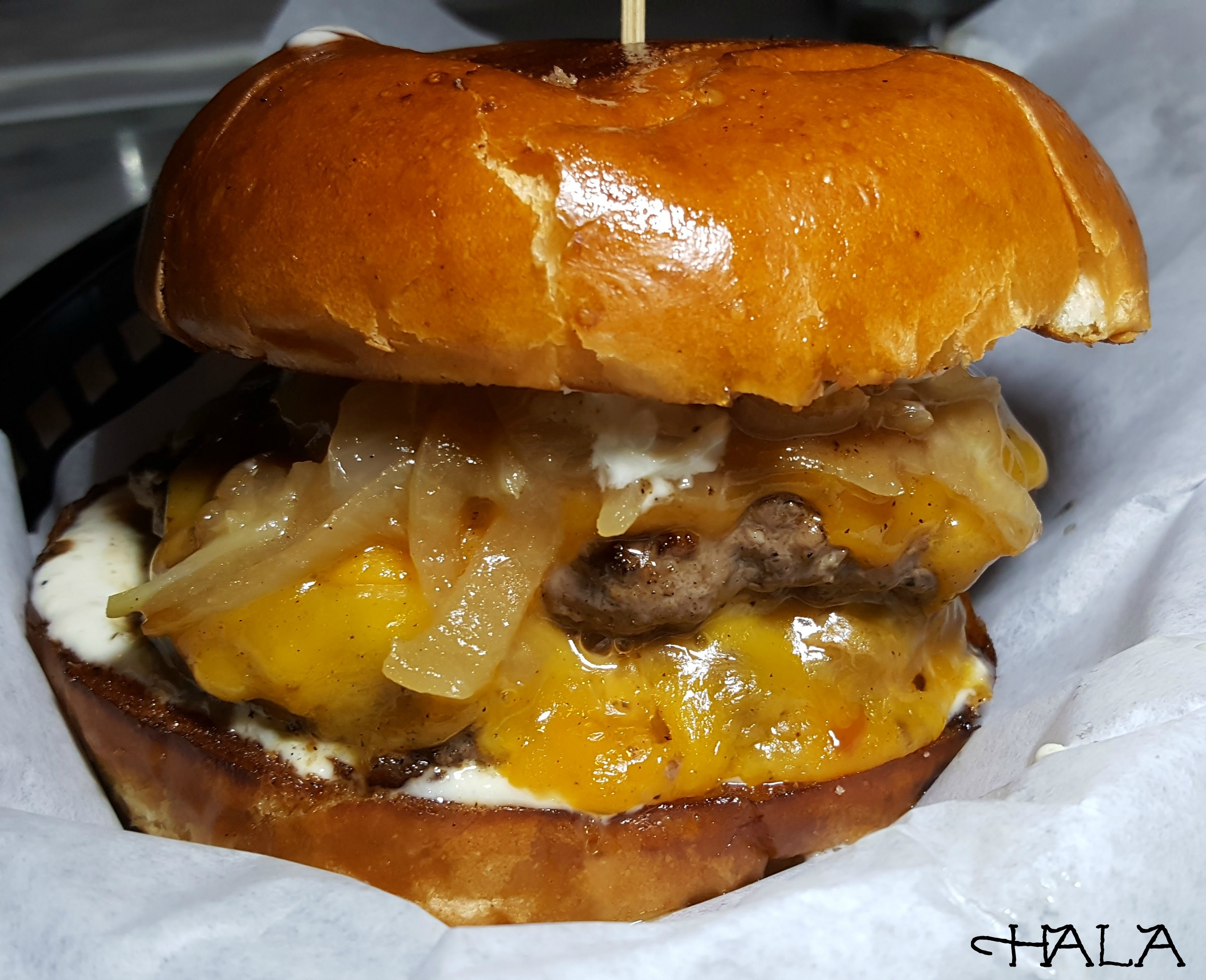 My friend chose The Brit $10.95, Two 4 oz Angus beef burger patties, cheddar, horseradish aioli, and beer braised onions, on a Brioche bun. She loved this one, and I can see why. Look at all that cheese, and those onions!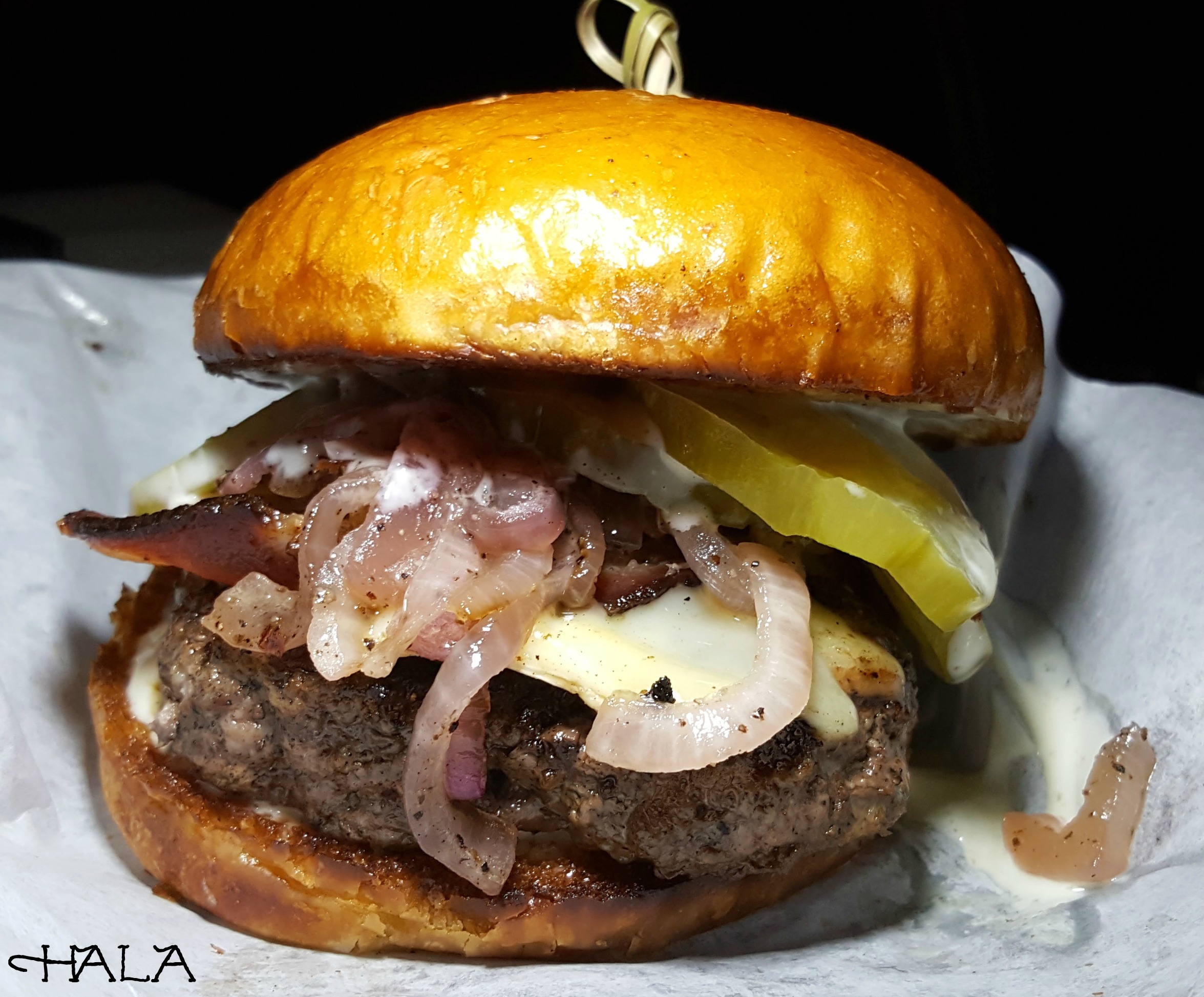 This was my choice.  The Francois, $10.95. A 6 oz Angus beef patty, roasted red onions, Brie cheese, lemon aioli, and applewood smoked bacon on a Brioche bun. Amazing! Perfectly cooked to just how I like it and oh so juicy and get in my belly goodness.
Black Box also offers Chicken sandwiches, Chicken fingers and  kids burgers. Full sized burgers and sandwiches range from $10.95-13.95.
If you're looking for a tasty burger or a handcrafted cocktail, Black Box is a great choice if you're in the Santa Ana area. Or maybe even after a trip to Disneyland. 😉
Are there any specials at Black Box? *Yes!* Check out these amazing specials that are offered. 🙂
Happy Hour
Every Wednesday – Sunday, 5:30 – 8:00pm
Why Not Wednesday?
Why not get free fries with that burger?
Thirsty Thursdays
$2 draft beer with
any burger
Family Night Sundays
Free Kids Burger with every full burger ordered. 5:30-8 pm. Kid(s) must be 10 or under.
Industry Night Sunday
20% off for restaurant & bar industry peeps
Come on in and check it out for yourself! 😉
300 North Main Street
Santa Ana, CA 92701