Piper
By Erin
*I was invited to Monterey courtesy of Disney • Pixar for a media event. All opinions are my own*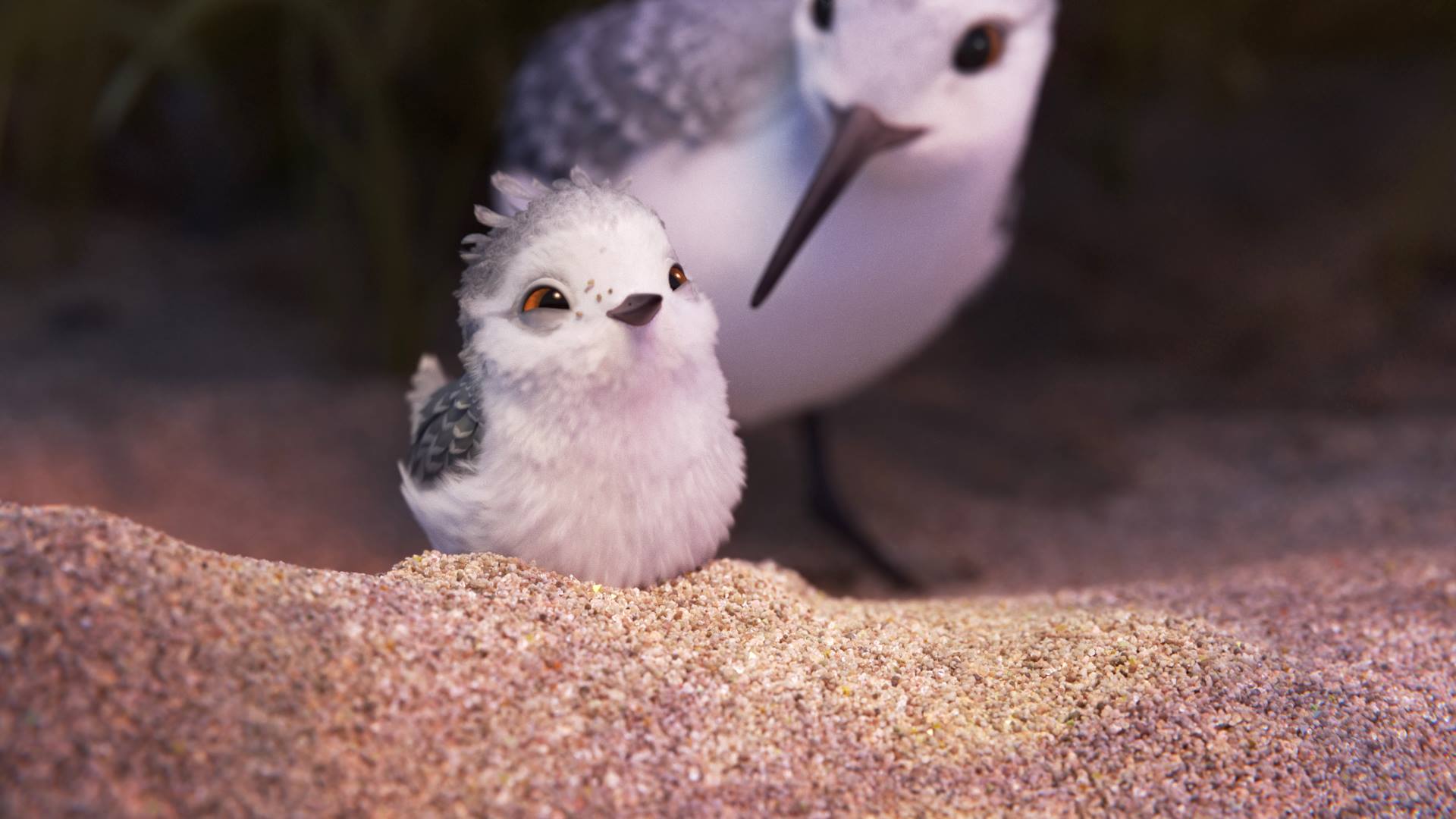 Are you as excited as I am for Finding Dory to finally get here this Friday? Well, you can get even more excited now knowing that you're in for a very special treat BEFORE Finding Dory starts! Pixar Animation Studios latest masterpiece is the adorable short Piper, in theaters with Finding Dory, and tells us the story of a very hungry sandpiper hatchling who ventures from her nest for the first time to dig for food by the shoreline. The only problem is that little Piper soon discovers that the food is buried beneath the sand, where the oh so scary waves roll up onto the shore. She must find a way to overcome her fear if she wants to survive and not starve. Directed by Alan Barillaro and produced by Marc Sondheimer.
During a presentation at the long lead press day in Monterey for Finding Dory, director Alan Barillaro talked about the extensive research, technical testing, and the themes that were explored in the story, inspirations, and finding Piper's personality and sound.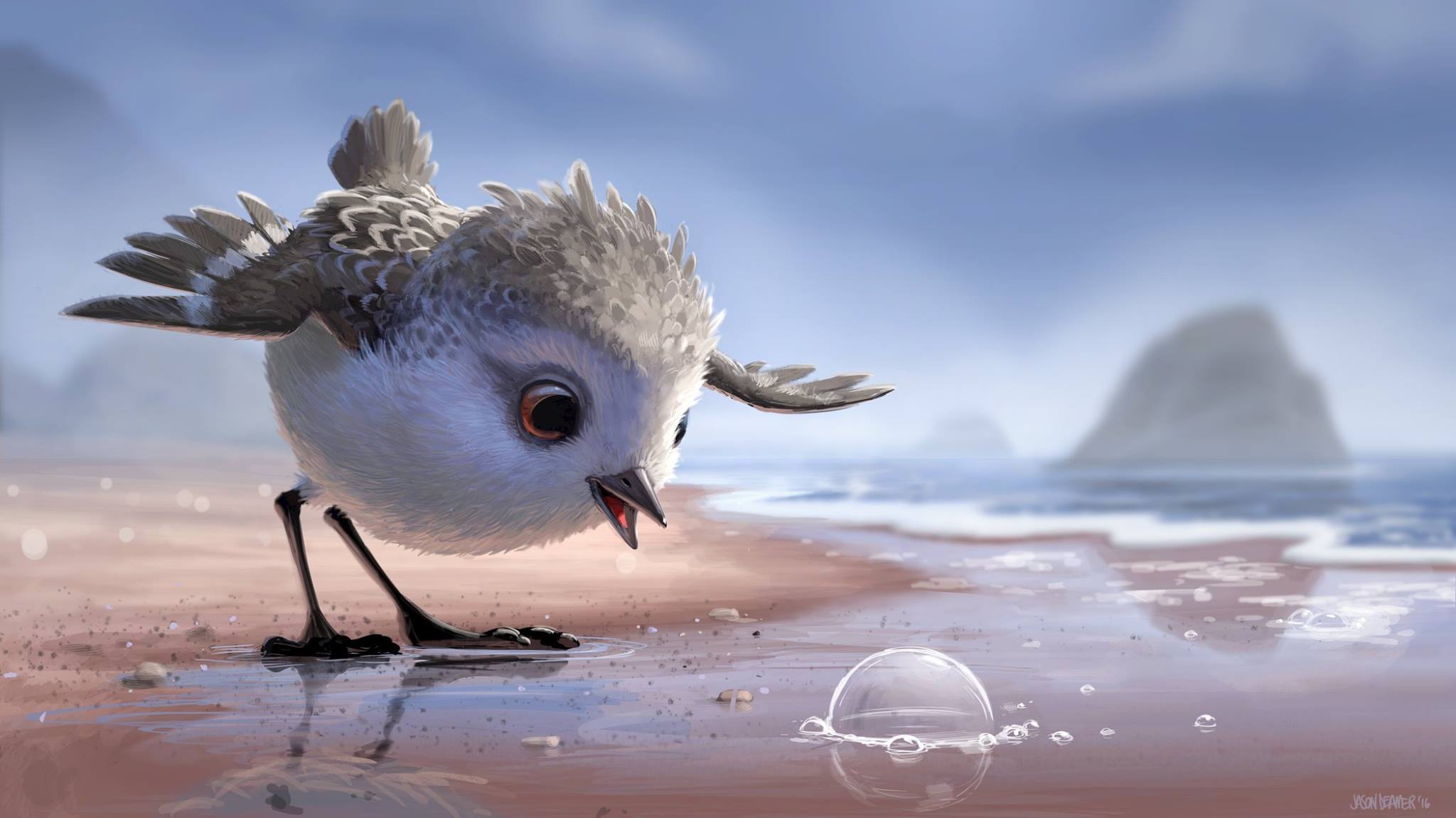 A Little Bit About the Creators
Alan Barillaro (Director) joined Pixar Animation Studios in January 1997. He has worked on almost every Pixar film as an animator, including "A Bug's Life," "Toy Story 2," "Monsters, Inc.," and the Academy Award®-winning features "Finding Nemo," "The Incredibles," "WALL•E" and "Brave." On those last three features, Barillaro was given the role of supervising animator and was responsible for overseeing the team of animators who worked to bring the characters in the films to life. Following his work on "Brave," Barillaro went to work with Pixar's software development team to help craft an animation tool that would help provide additional creative flexibility to the studio's filmmaking process. Piper was created as a proof of concept. Barillaro created a short animation test about a small bird – a sandpiper – on a beach. This animation test soon grew into what came to be the full-fledged short film, "Piper," directed by Barillaro and will be debuting theatrically along with "Finding Dory" starting this Friday!
Marc Sondheimer (Producer) joined Pixar Animation Studios in October of 2001, where he started out as a production finance lead for "The Incredibles." Sondheimer continues to operate a variety of positions in production. He was the finance lead for the short films "Lifted" and "One Man Band," as well as for the Academy Award®-winning feature film "WALL•E," and on the studio's upcoming feature "Finding Dory." Recently, he served in a leadership role on "The Good Dinosaur" and was the producer of the promotional animation department on "The Good Dinosaur" and "Finding Dory."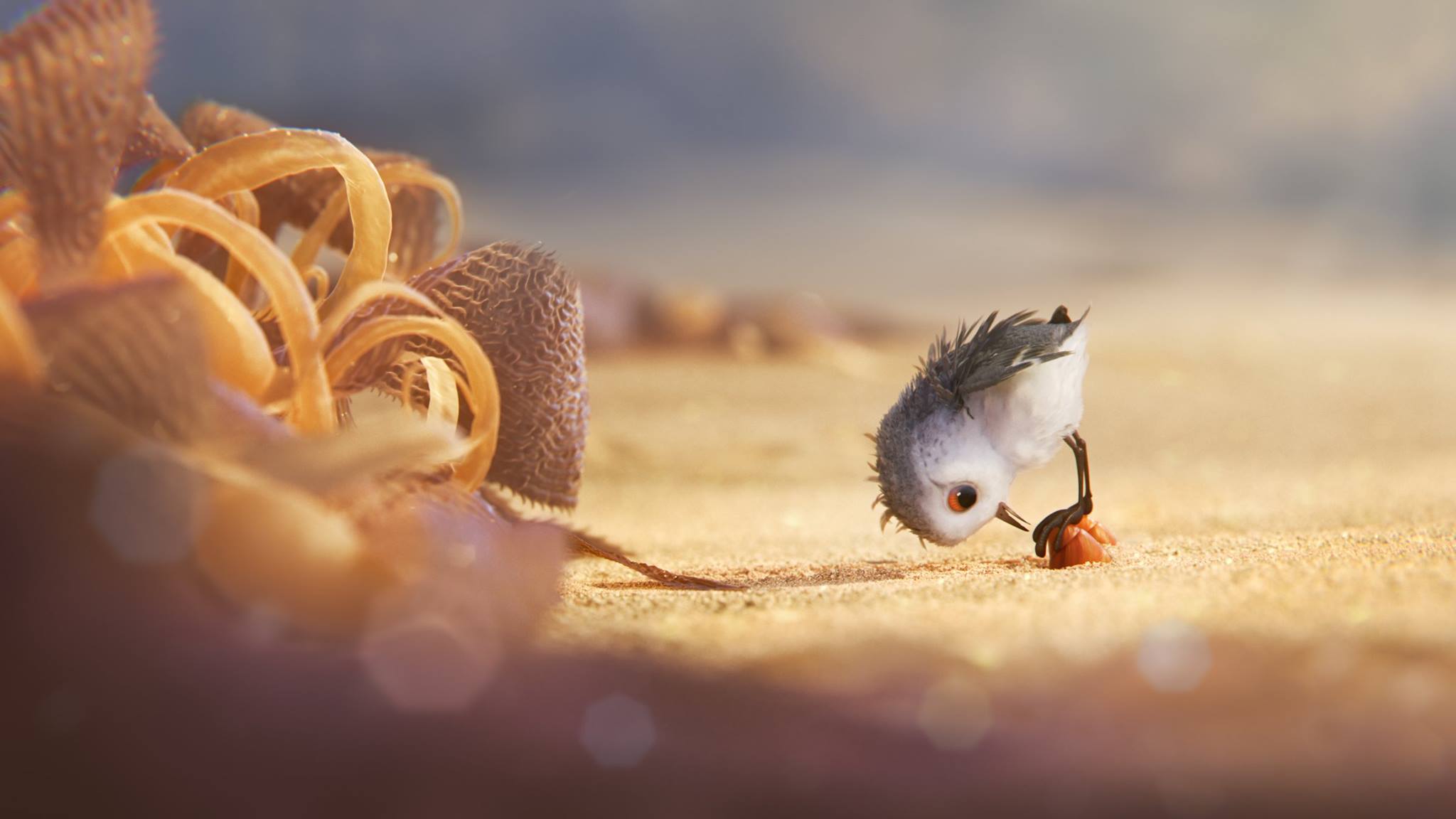 Some Fun Facts About Piper!
The idea of conquering your fears was not the only story Barillaro wanted to tell with Piper, but it was the way he felt about beginning filmmaking and being a first-time director. Piper  wasn't the only one having to face the wave, so was Barillaro.
Alan found the birds that always ran from the shoreline to be entertaining. This was a character whose story needed to be told; of a bird who is utterly terrified of the waves crashing onto the shore.
The entire film had to be expressed from the point of view of a sandpiper that's only four inches tall. To get the perfect viewpoint for that, the filmmakers got out to the beach as often as possible. The waters in California were too murky to capture the underwater footage so Alan had to go to Kauai with family to film with a Go-Pro camera for further research. What a tough life, huh? 😛
A combination of computer effects and hand drawn animation were used to achieve the unique look of the water. Even the bubbles were explored and researched to create the type of world Alan was looking for.
All of the waves were hand-animated so that they could caricature the timing. "We kind of ran with this idea. We caricatured everything — even bubbles. I remember when the effects department was saying, 'Should we do the bubbles? We can do bubbles.' And I said, 'Everybody should do bubbles. Let's just see which bubble looks the coolest.' This ended up being a first, an animator shaping the bubbles, twelve separate sculpts that he's built, like a sculpture. You're seeing some effects bubbles mixed in with this, so we ended up having this beautiful collaboration of many different styles."
Attention to detail didn't stop at  the waves and grass: there were four to seven million feathers on the birds that needed to to be animated, placed and shaped by hand to achieve the most realistic creatures interacting with their environment in a realistic way.
Everything is a character in Piper, not just the little bird.  The waves and the bubbles are characters too. The timing of everything has to be perfect.
Piper's vocal range is very narrow, like a child's so single syllable sounds were used. To achieve this unique sound they were looking for, a broken squeaky toy was used as reference for Piper.
A mother-daughter relationship  is featured and is from a kid's point of view. The mother is warm, graceful, caring and calm. To express this motherly tone, they used warmer vocal sounds for her.
Piper & Finding Dory finally arrive THIS Friday, June 17th! 🙂
Like on Facebook: https://www.facebook.com/PixarFindingDory
Follow on Twitter: https://twitter.com/DisneyPixar
Follow on Instagram: https://instagram.com/DisneyPixar