Brunch at Saint Marc Pub-Cafe, Bakery & Cheese Affinage
By Erin
I've found a very tasty brunch spot in a beautiful location that you must try and they have a bacon bar! Saint Marc – Pub, Cafe, Bakery & Cheese Affinage at Pacific City in Huntington Beach, California, is a remarkable concept that offers exceptional, nostalgic Americana cuisine. Boasting both a very pet friendly and family friendly environment, Saint Marc does an excellent job of blurring the lines between kitchen, staff and customer, with all of its open spaces that reveal the restaurant's heart and soul.  The staff is more than happy to give you their expert advice on Saint Marc's unique selection of distinctive food and hydration available at your table or  you can choose to make your own selections from free-standing iPad stations at your table.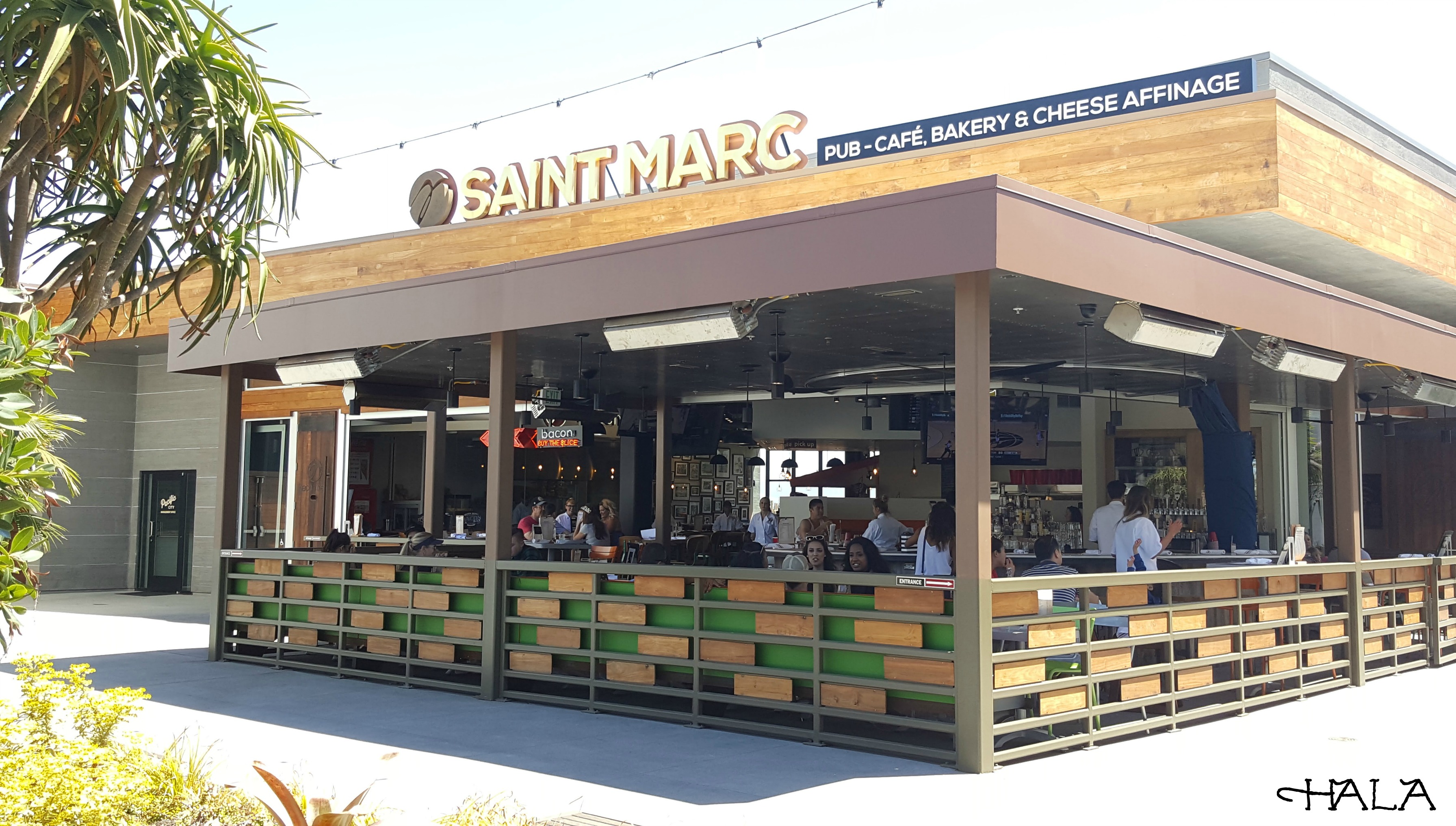 The chefs, sommeliers, mixologists and hospitality industry mavericks, are all dressed to match in chef's coats. Saint Marc offers a very unique, one-of-a-kind, 360° morning to midnight experience without the expense and exclusivity you might expect from culinary talents of this degree and with such high quality food and drink.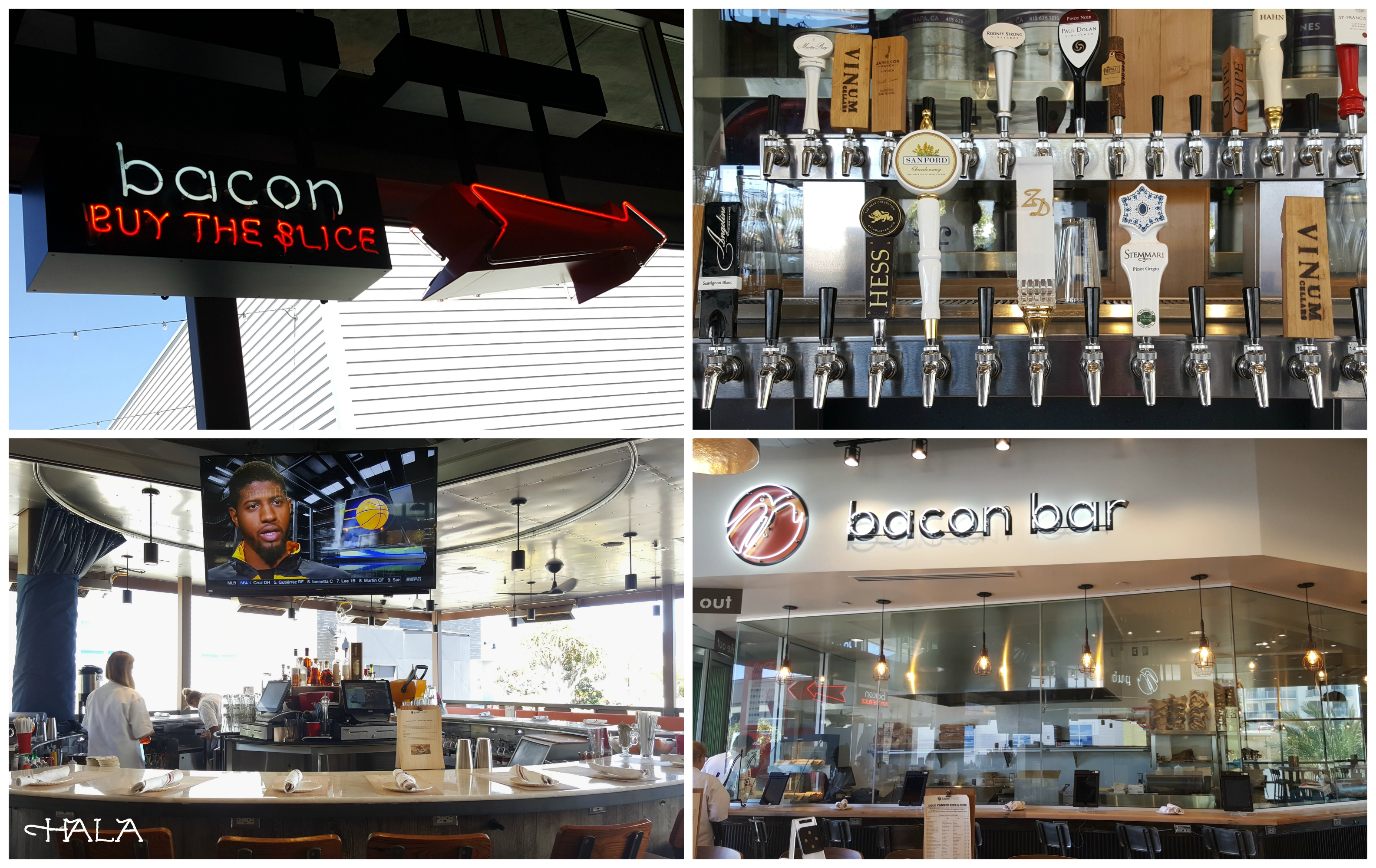 You are free to order what you want when you want it, free-flow bread from the bakery is available, over 100 cheese selections from boards to fondue, craft beers in a can, 32 wines on draught, with mixology served in Red Solo Cups and dishes served on faux paper plates, is just a small sampling of what makes Saint Marc so unique.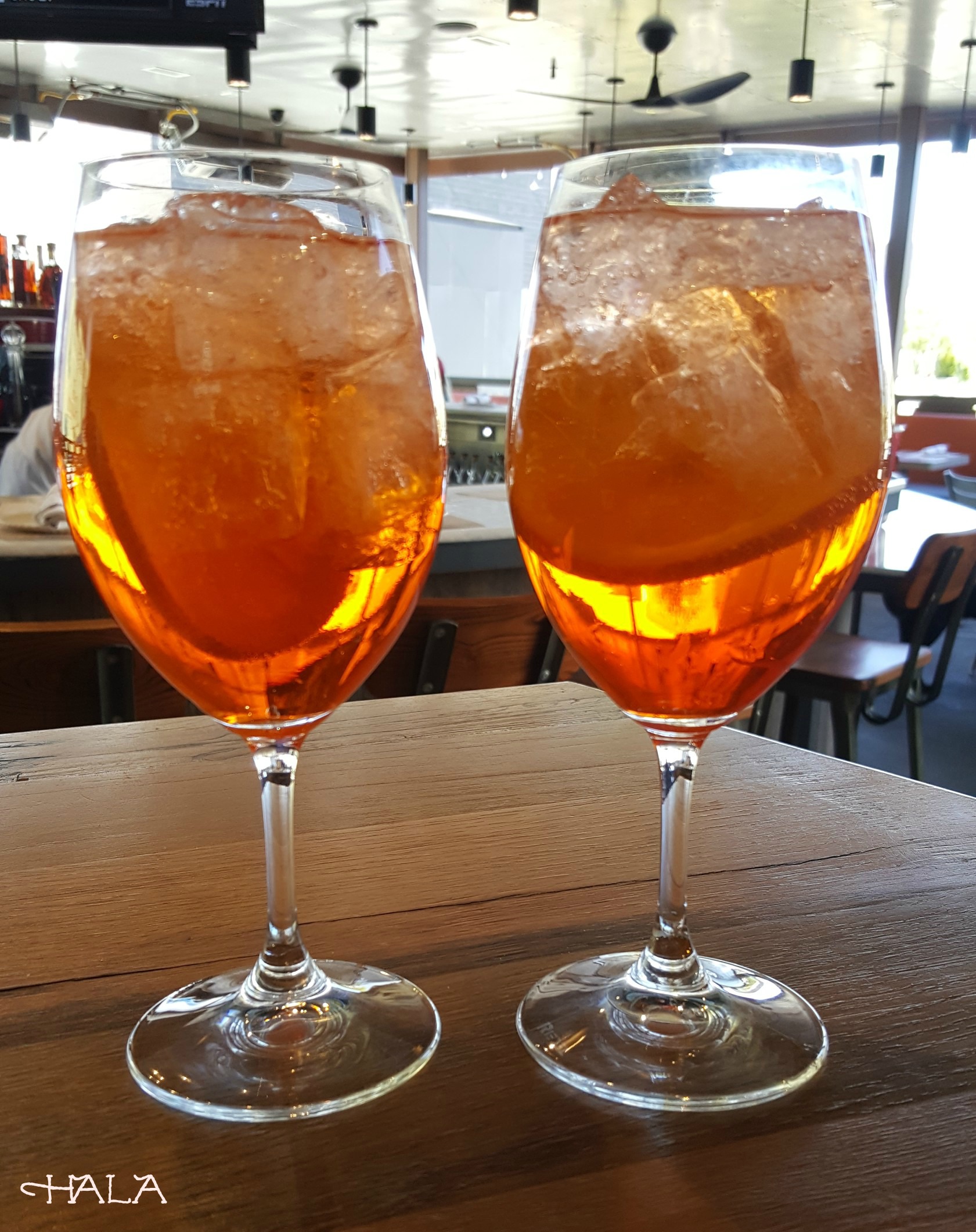 Located along the Huntington Beach coastline within the vibrant new Pacific City Marketplace, Saint Marc's flagship establishment engages all of the senses, with worldly sights, sounds, aromas and flavors that invoke a five-star experience yet provide an environment as open and welcoming as home. As we were seated, we were welcomed with these light and refreshing Aperol Spritz.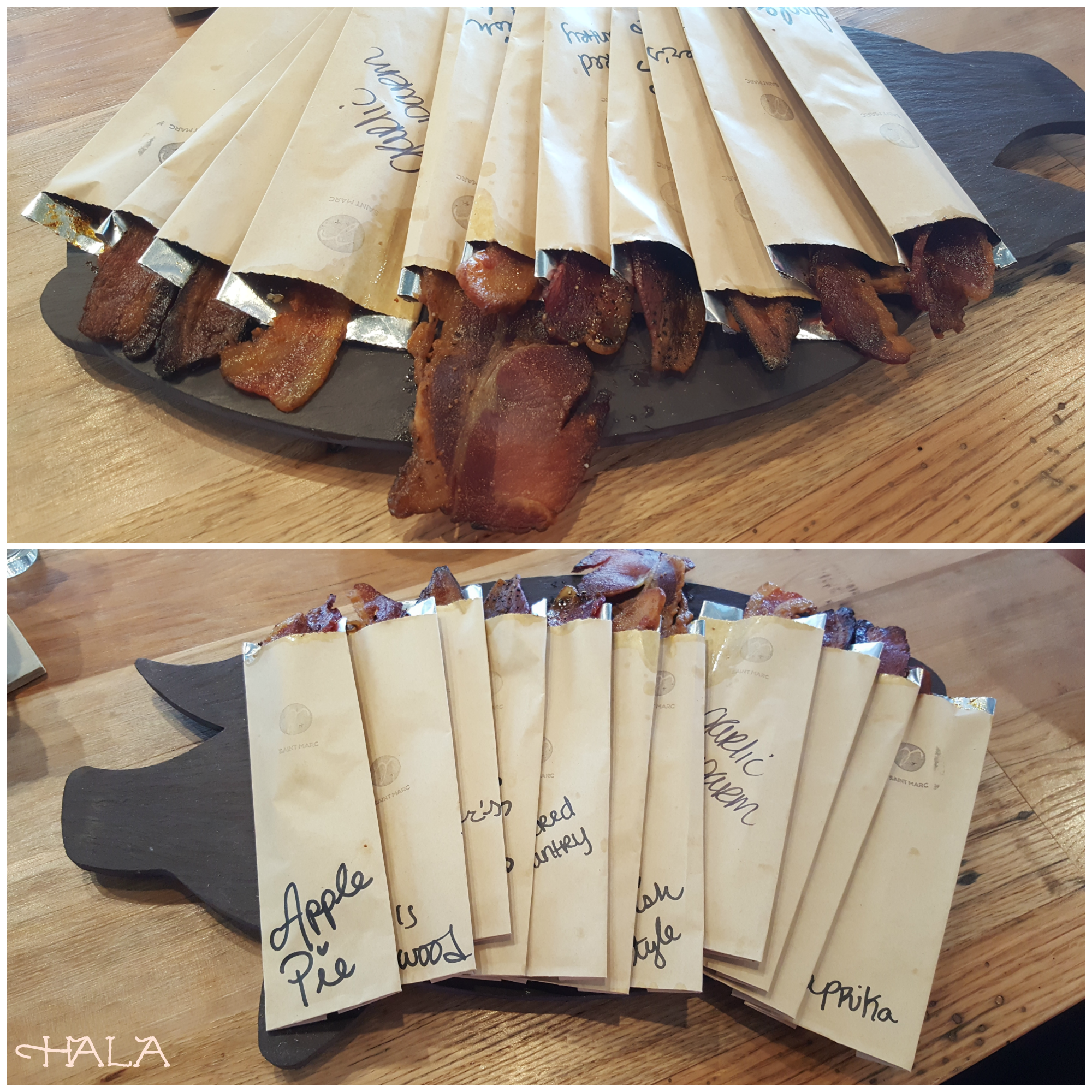 We had heard about the bacon bar here and were eager to try some of their delicious bacon creations. The bacon bar is open for to-go orders now too. The Bacon Bar offers 11 signature flavors of bacon 'buy' the slice — including the Baker's Double Smoked Bacon, Garlic Parmesan Bacon, Paprika Slanina Bacon, Peppered Country Bacon, Tender Belly Maple Bacon, Baker's English Style Bacon, Zoe's Applewood Uncured Bacon, Apple Pie Bacon, Tender Belly Habanero, Logwood Double Cut and Coffee Rubbed Bacon. My favorite one of them all was the Apple Pie Bacon. At a close second were the Baker's English Style Bacon and the Garlic Parmesan Bacon. This bacon bar is a real treat for all the bacon lovers out there! 🙂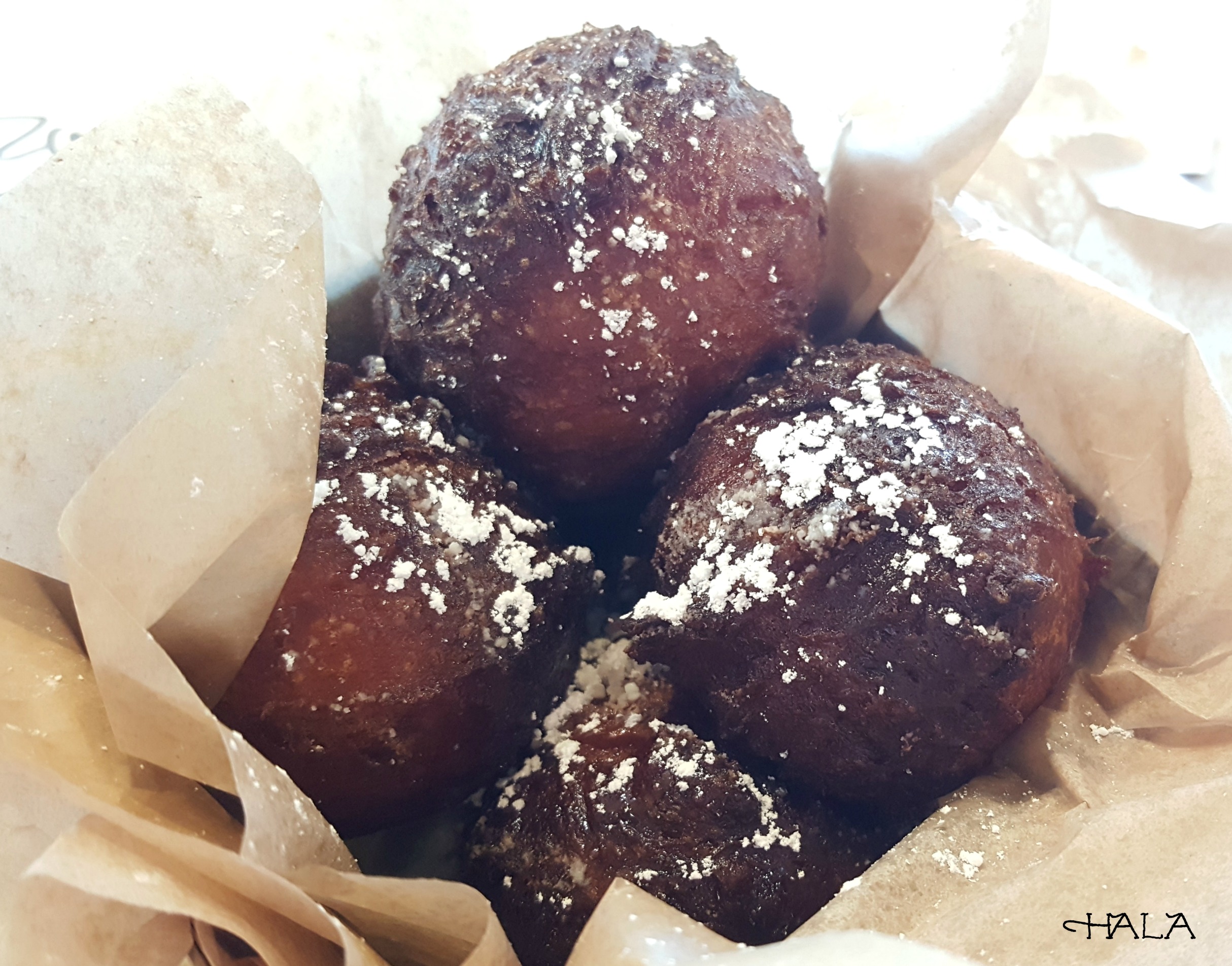 Now, these Beignets! You MUST try these. These babies are the REAL DEAL. You just have to try these for yourself to see what I mean. 😉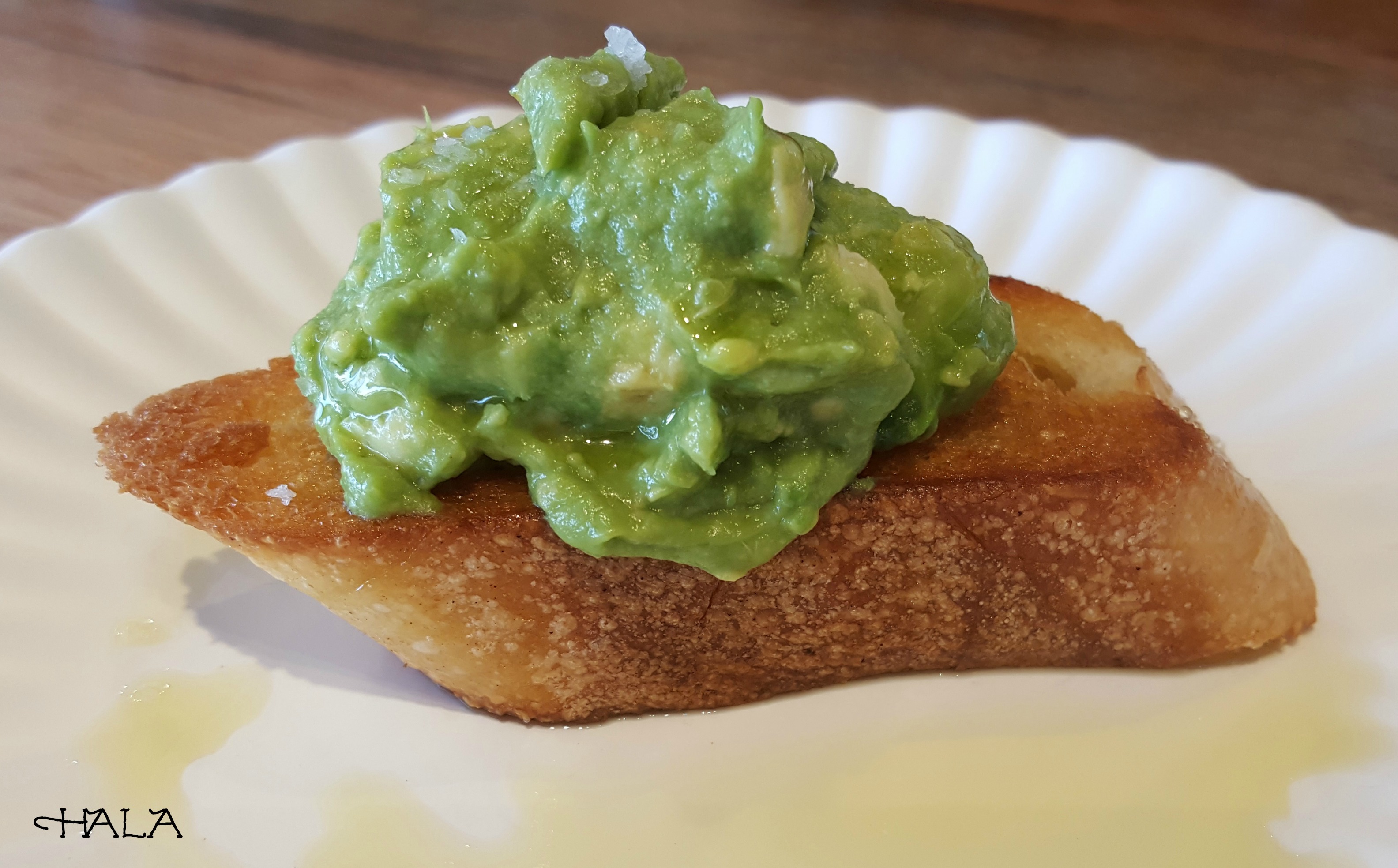 Mom's California Avocado. So fresh and delicious! I am a huge avocado lover, so having avocado like this always makes me happy! I could snack on these everyday.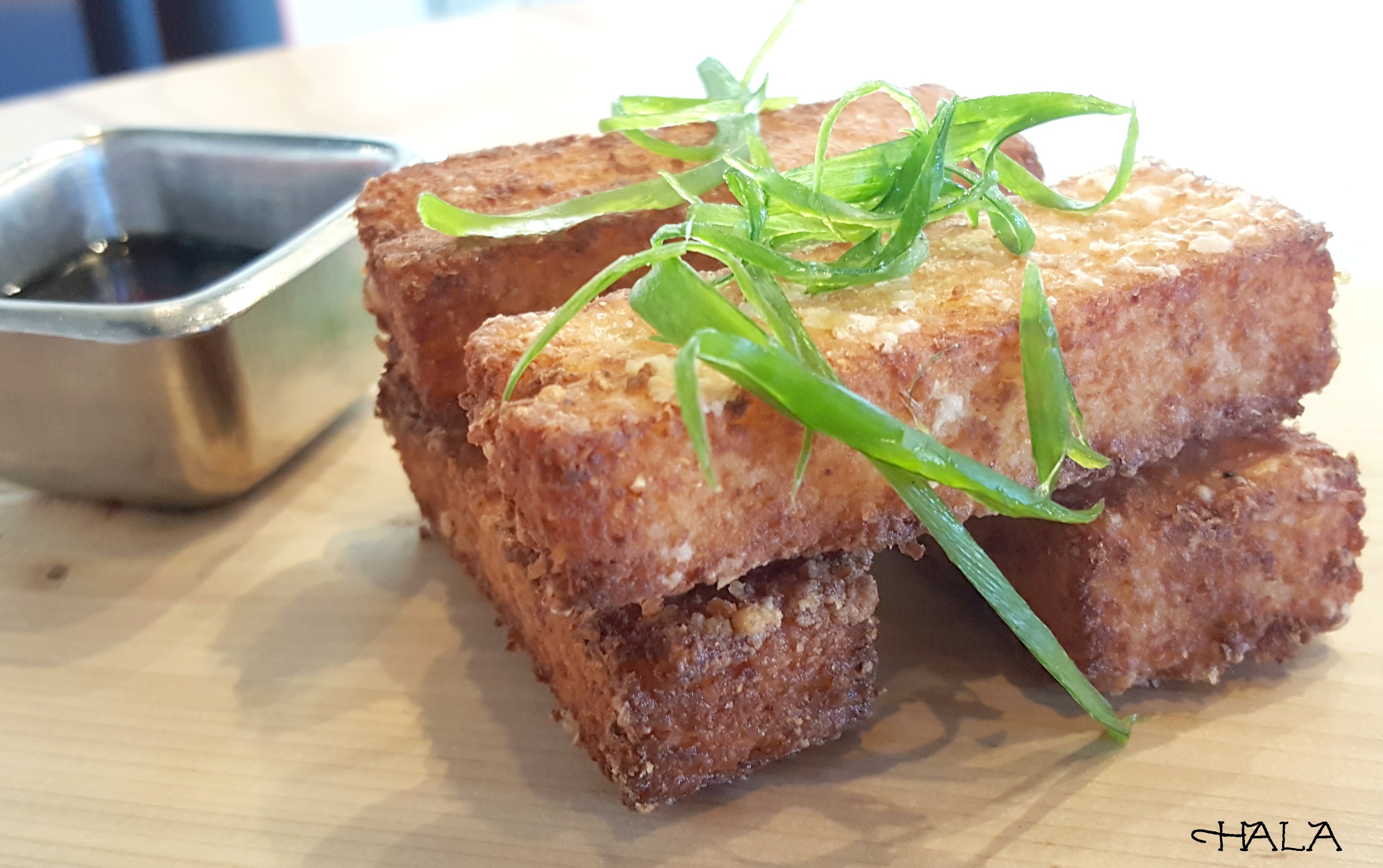 Grit Sticks with Maple Syrup. Yum! Crispy on the outside and soft on the inside with the maple syrup giving it that little bit of sweetness to make your belly happy.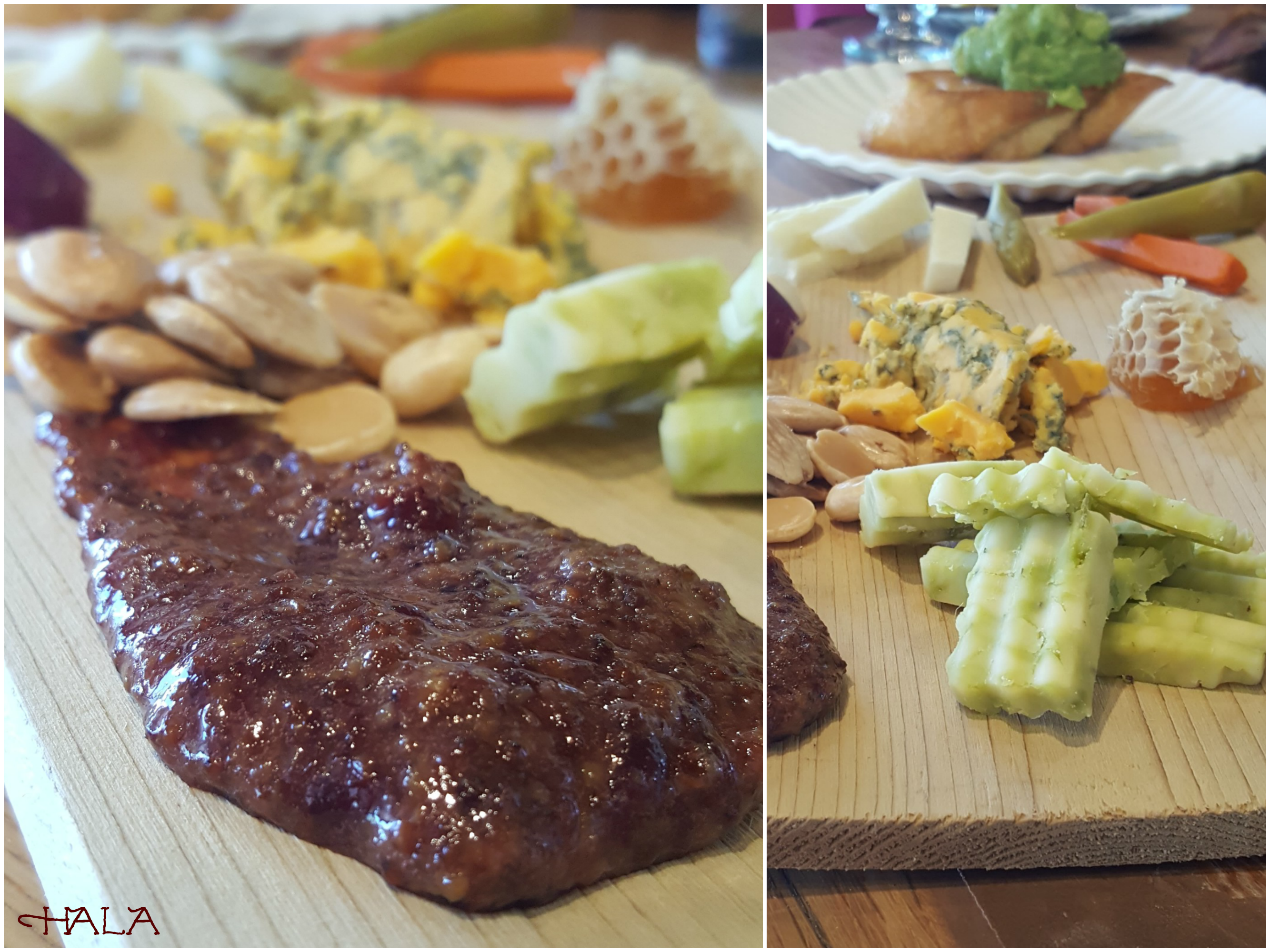 The Chef's Board. So many delectable cheeses, nuts, and fresh honeycomb! All of Saint Marc's Cheese Boards are adorned with sweet and savory accoutrements.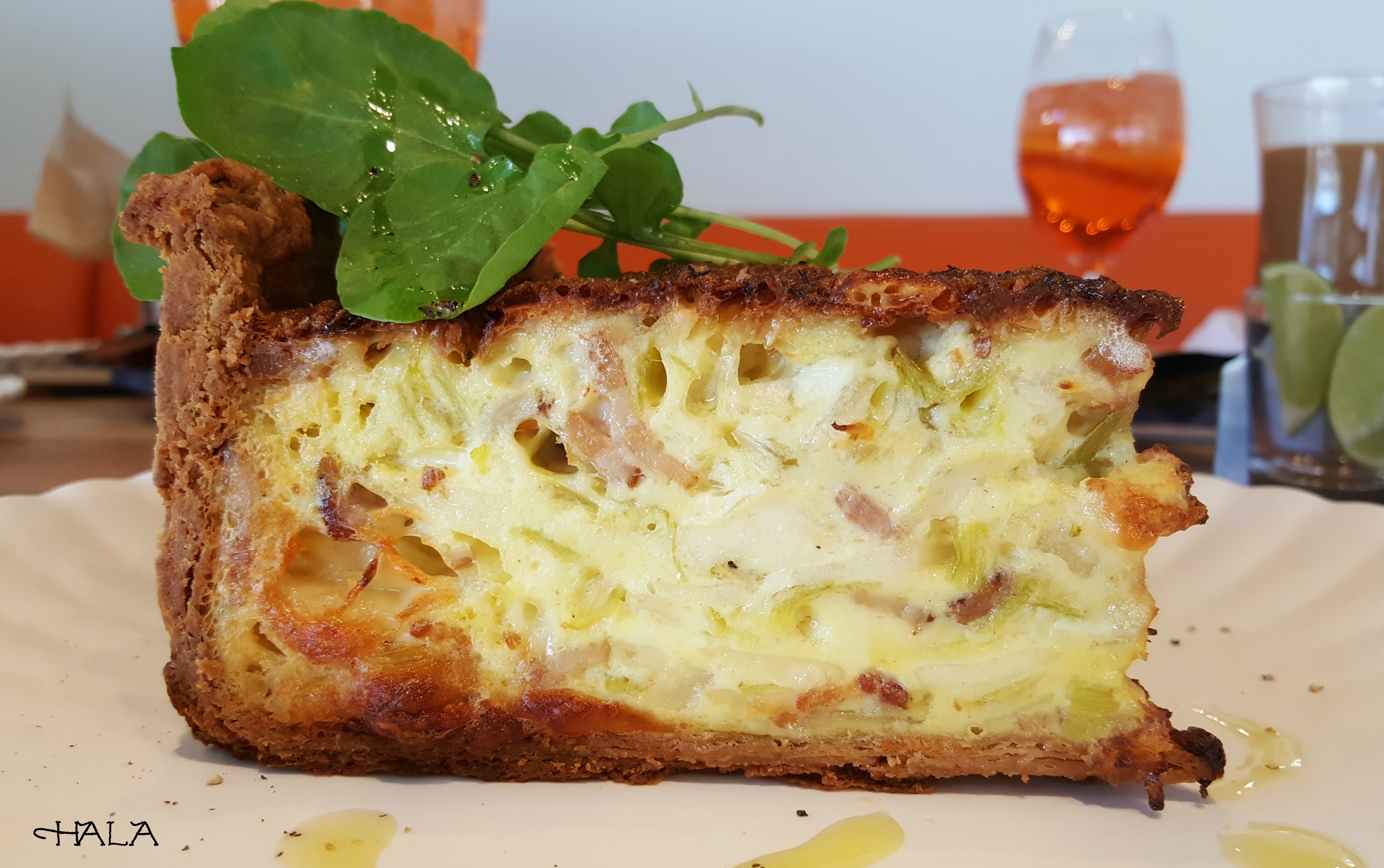 Quiche Lorraine– Caramelized Leeks, Bacon and Gruyere. Wow. This was by far one of the best quiches I have ever had. I was getting pretty full at this point, but this was too good not to eat up.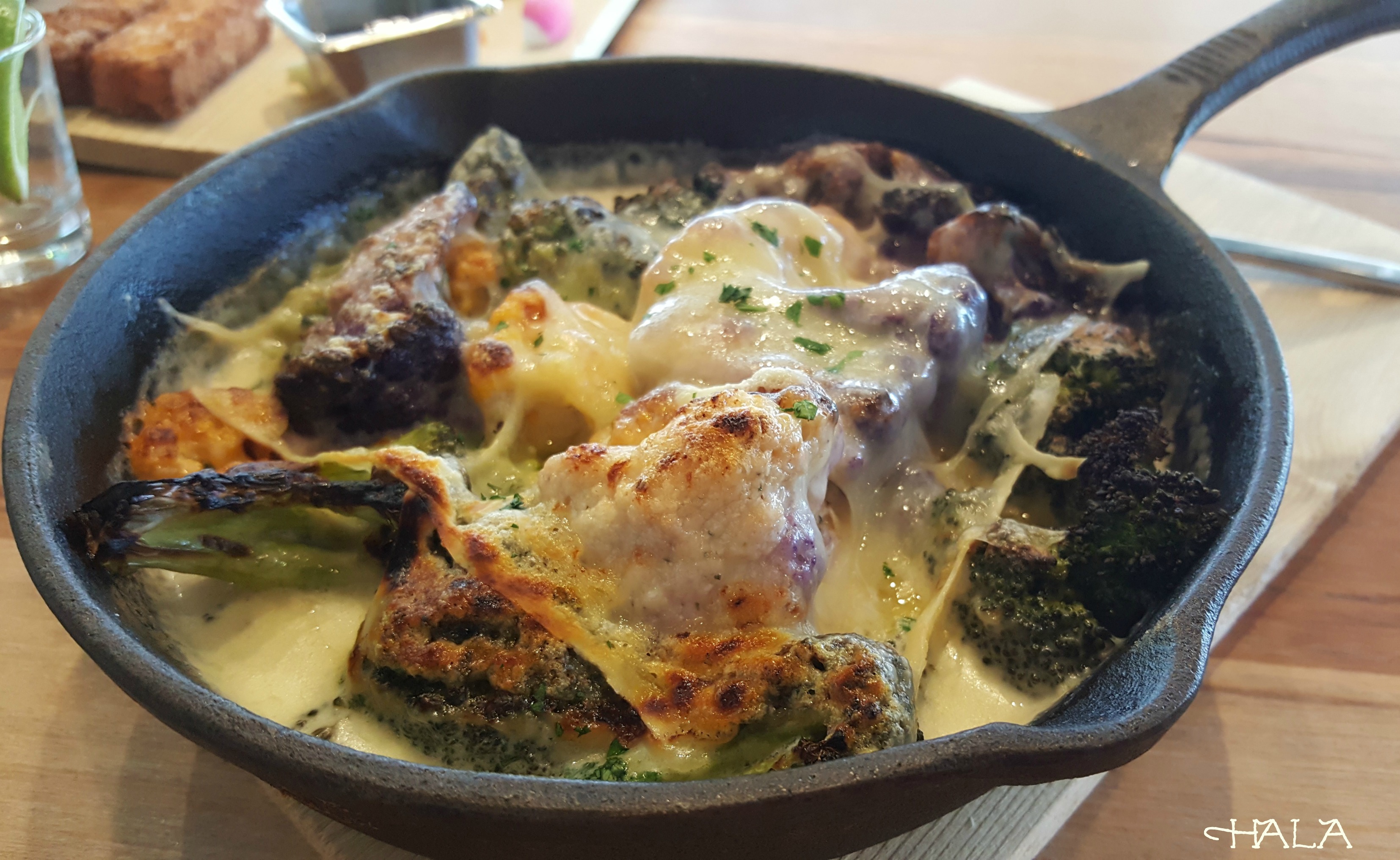 Broccoli and Cauliflower Gratin, with a Roasted Garlic Mornay Sauce. It's some cheesy goodness! 😉 Be prepared for lots of yummy cheese with this one! This is one way for sure to get anyone to eat their veggies! I love veggies as it is, but this…. oh my.
Then THIS amazing drink was brought over to us. The Ghost of Bloody Mary! It is the perfect drink to sip on, on a gorgeous weekend morning. Or any morning in my opinion! 😉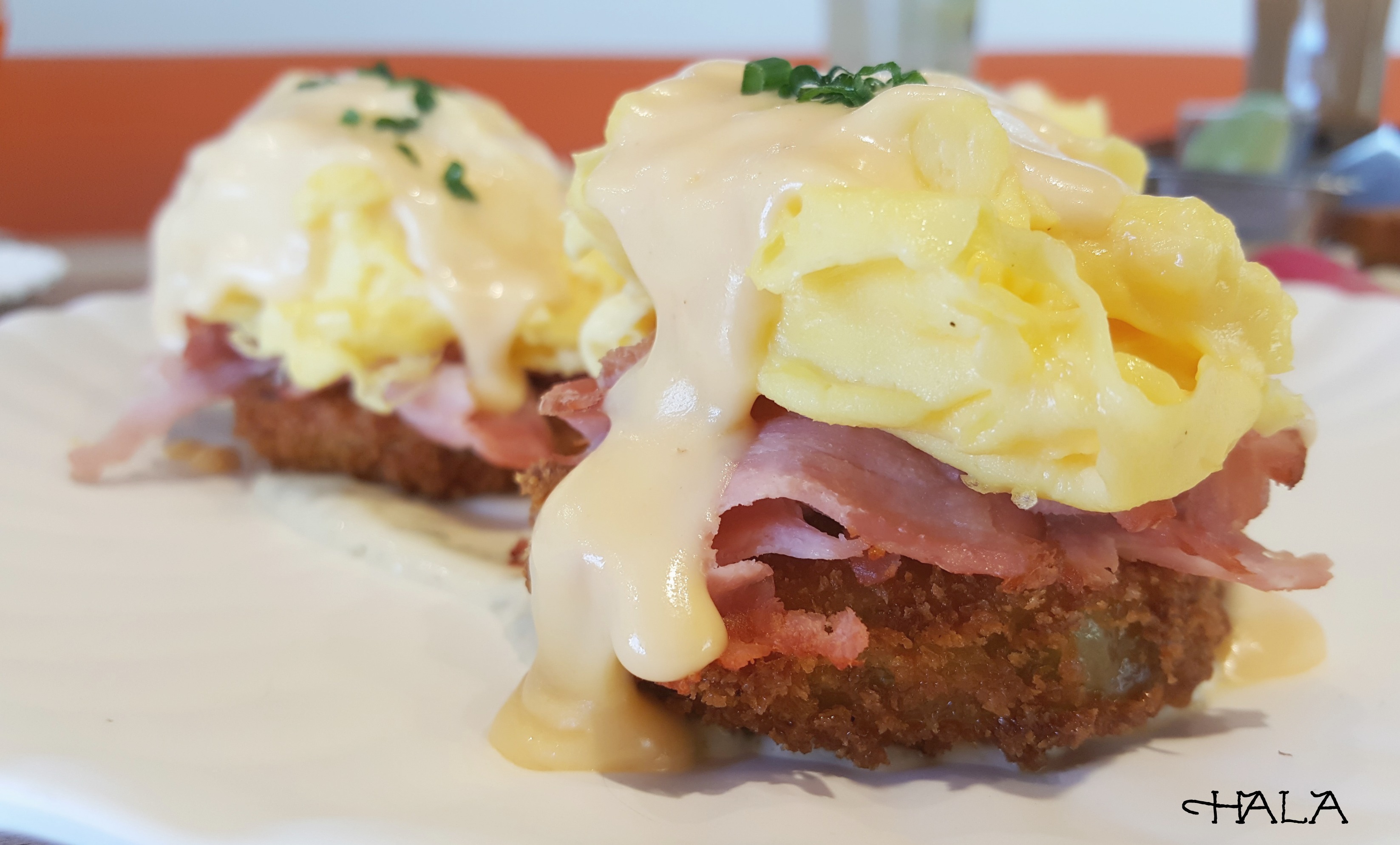 Ham and Eggs– Fried Green Tomatoes, Scrambled Eggs, and Cheese Fondue. I loved everything we had here, but this one was one of my favorites, if I had to choose. The green tomatoes pair very well with the eggs, and cheese fondue. Just looking at this again is making my mouth water.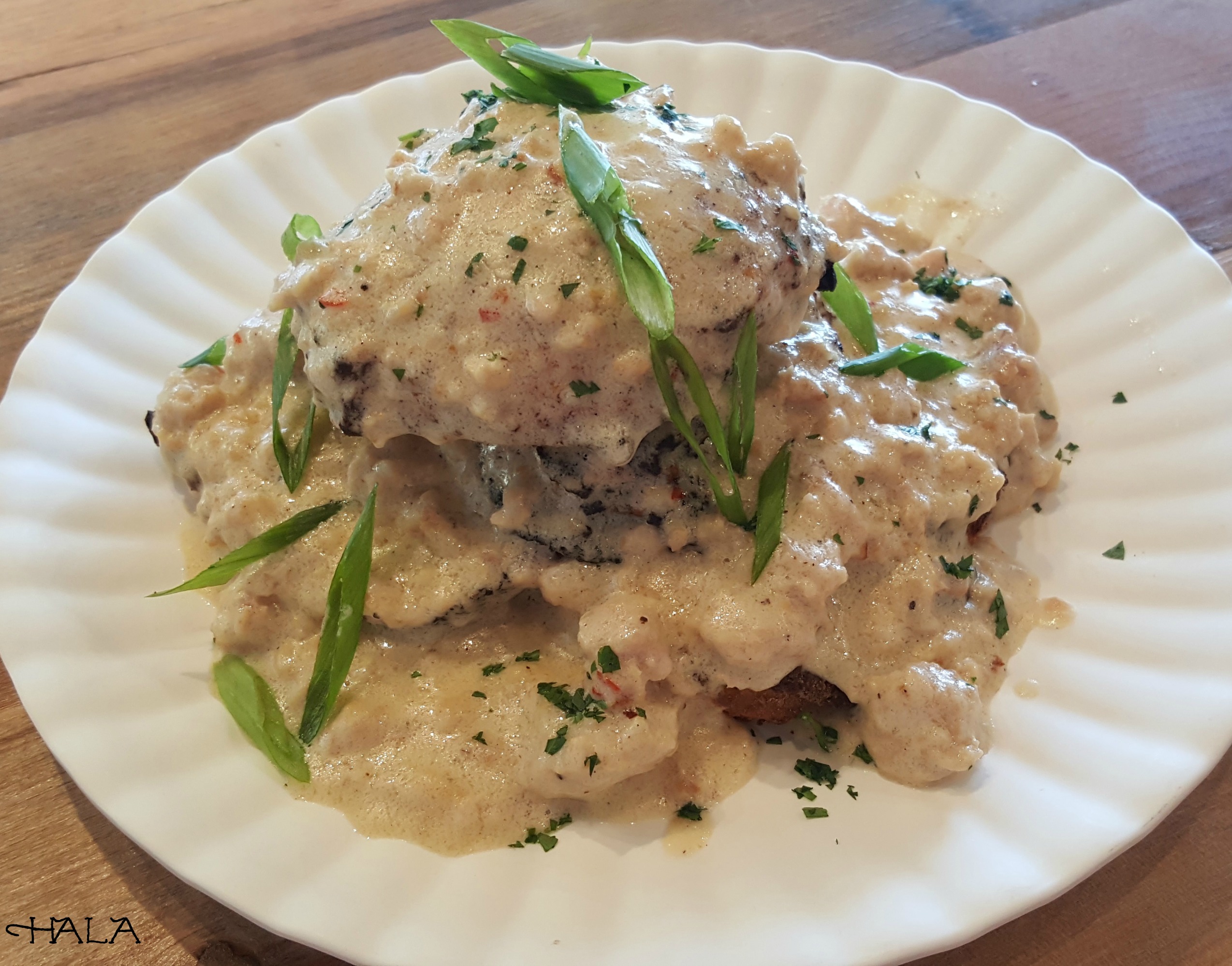 Homemade Biscuits and Gravy– Cheddar Biscuits with a delicious sausage gravy. This was surprisingly light and fluffy. Not super heavy like we had thought it would leave us feeling. The portions are huge!! I was eating this for a couple of days after with my breakfast, it was just so much, but oh so good!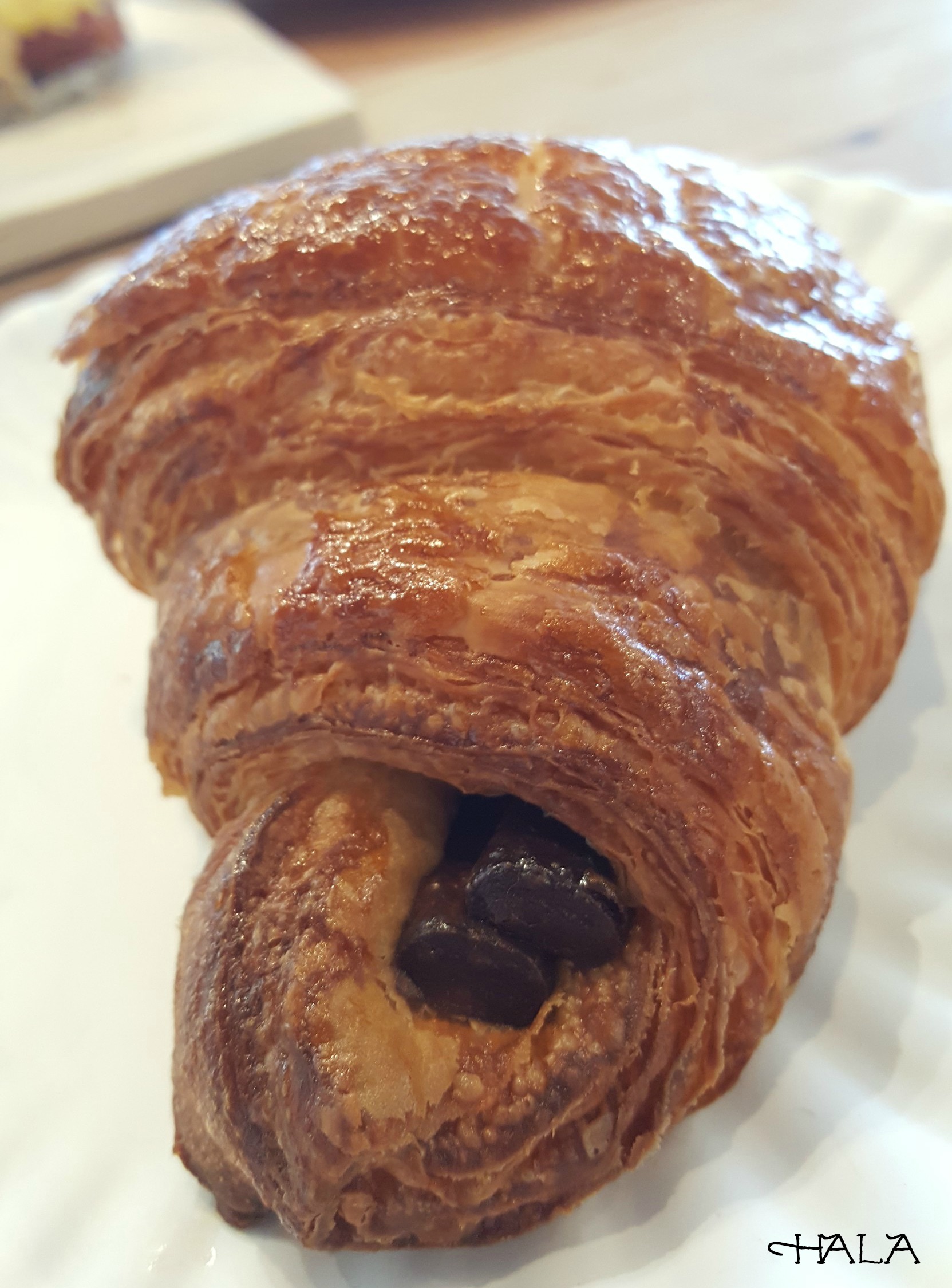 Choco-Cro- World Famous. If you love croissants and chocolate, then you will love this!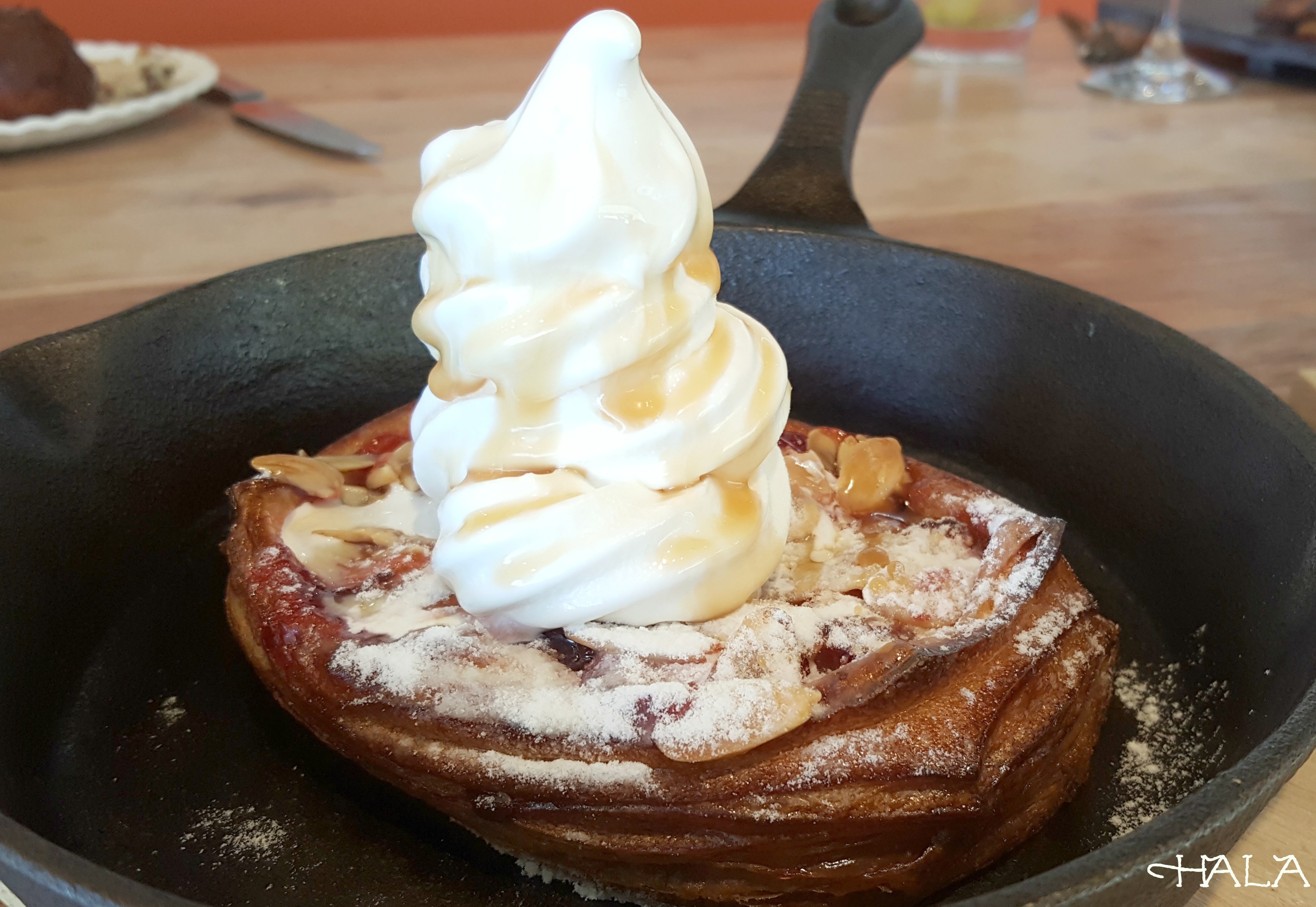 Strawberry Almond Danish a la Mode. The perfect ending to an amazing brunch! As full as we were, we somehow managed to eat every last morsel of this special treat!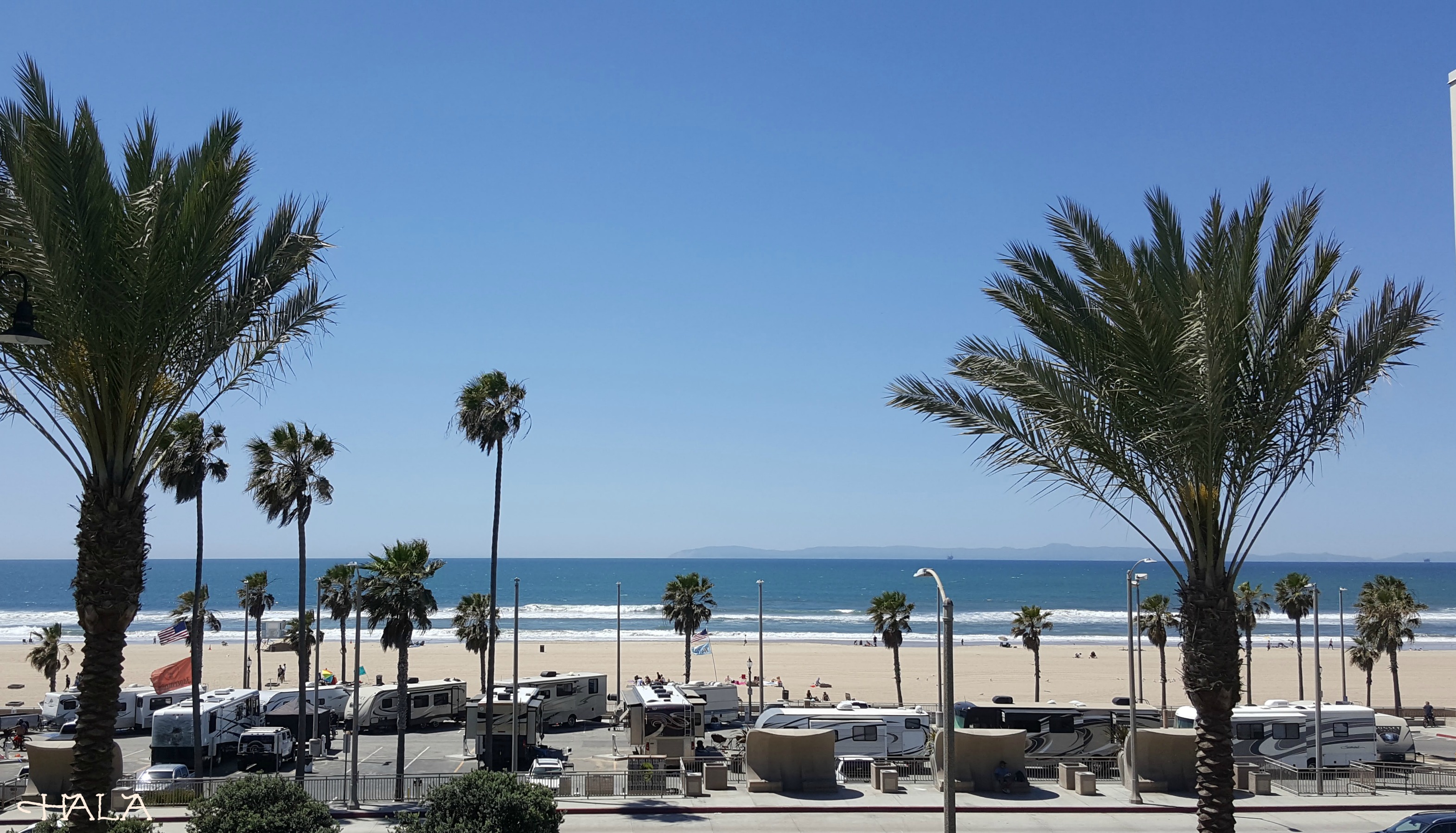 Afterwards, we had to head on outside and enjoy the amazing views! If you have the time, it would be the perfect time to head on over to the beach! This is what awaits you. 🙂 For more information on Saint Marc's, visit www.saintmarcusa.com.
Follow Saint Marc on Facebook: https://www.facebook.com/SaintMarcUSA/
Follow Saint Marc on Twitter:   https://www.twitter.com/SaintMarcUSA
What's your favorite thing about brunch? 🙂