What's Good Now at Seasons 52
By Erin
*I was invited to come and try some of the new spring items at Seasons 52. All thoughts and opinions remain my own.*
Seasons 52 is a fresh grill and wine bar that offers a seasonal menu inspired by the fresh appeal of a farmer's market and what's good now, and boy do they have a lot of good stuff right now!  Seasons 52 is not only freshness driven, but also has a focus on healthy eating, with many entrees under 500 calories.  They accomplish this by their combination of lean meats, low starch contents, and sensible portions. The freshness of the ingredients is evident in all of their dishes, and we tasted many yummy goodies during our visit.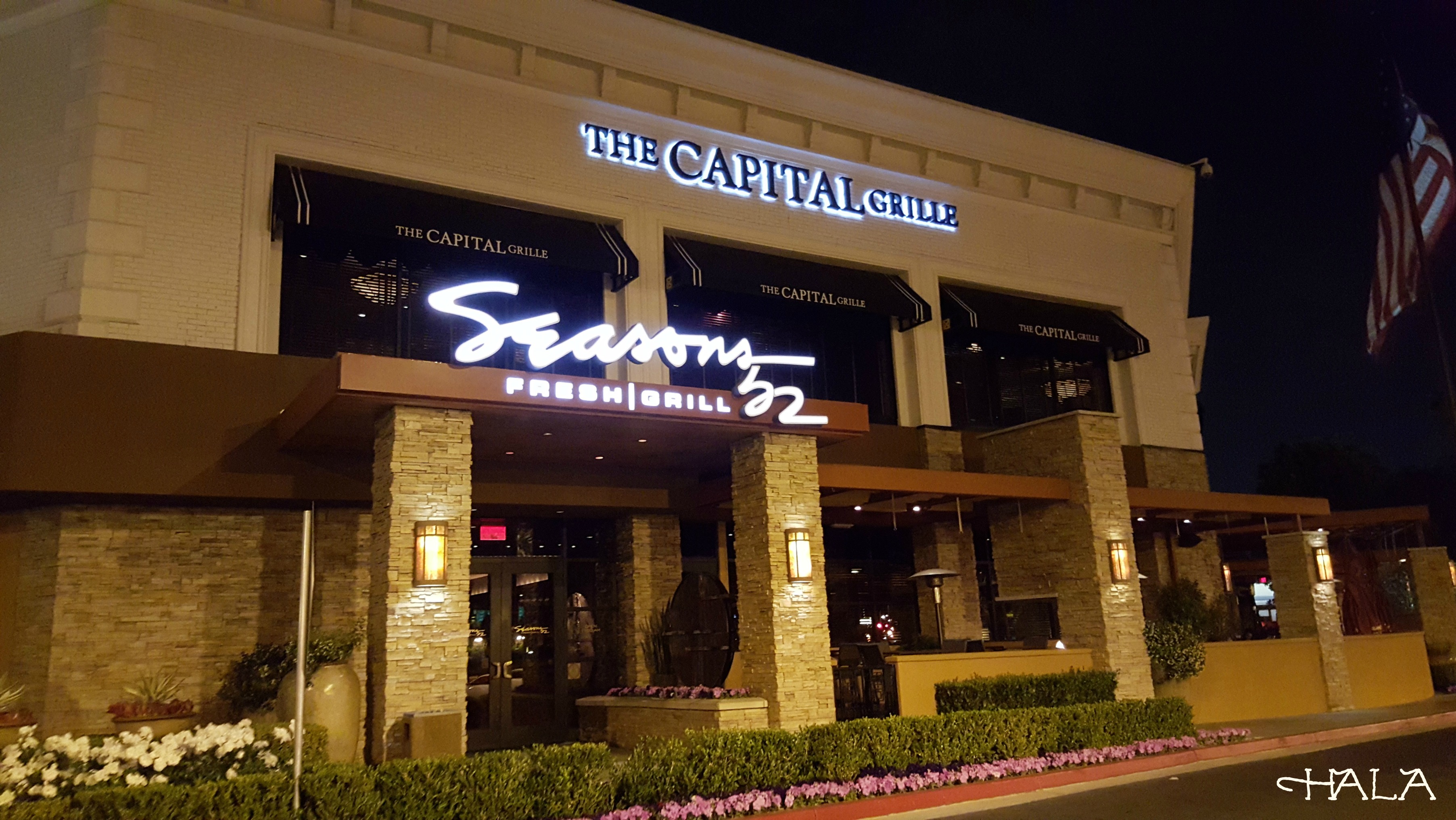 The entrance to Seasons 52, located at South Coast Plaza in Costa Mesa. A very beautiful location.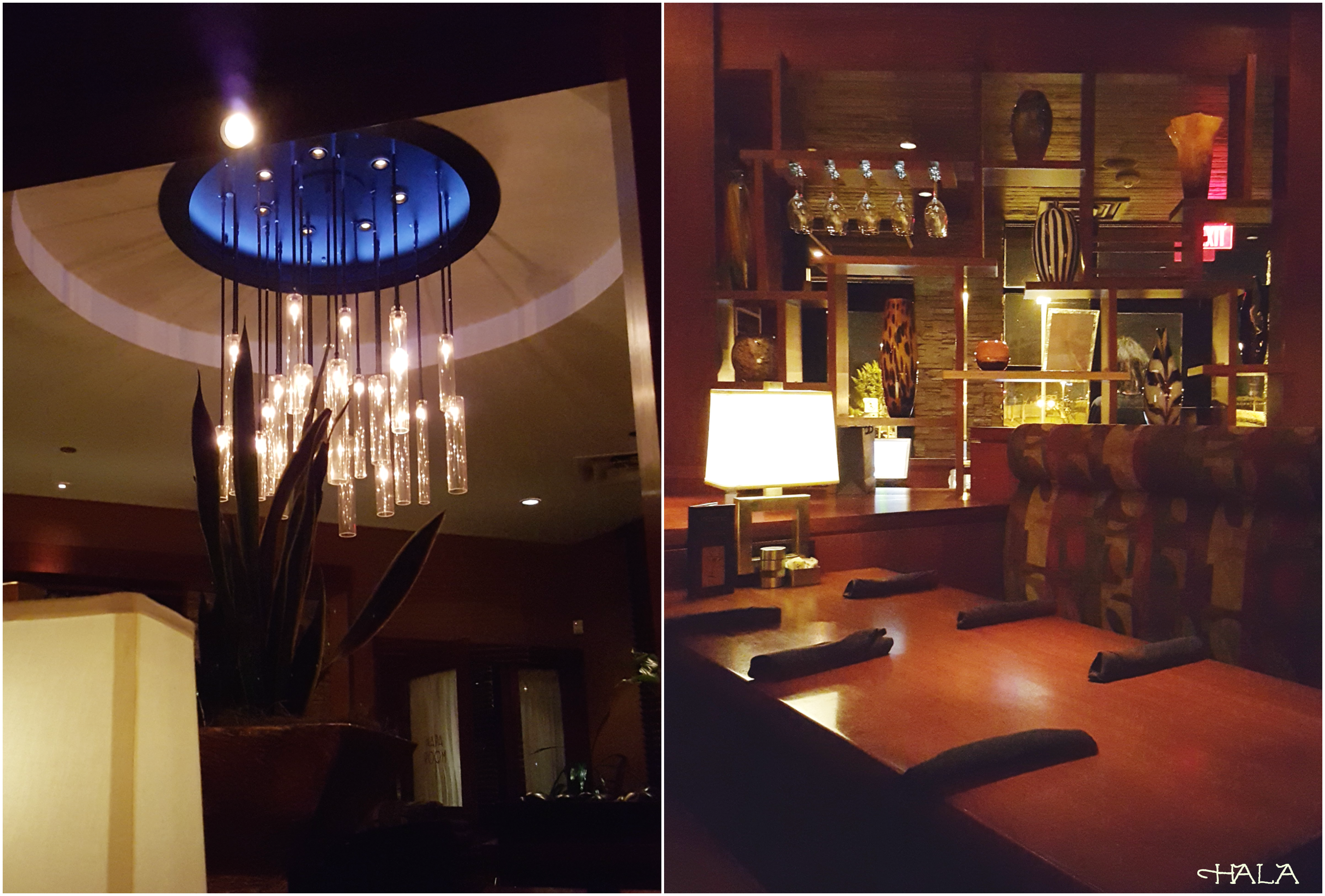 Inside is just as gorgeous! So welcoming, warm and cozy.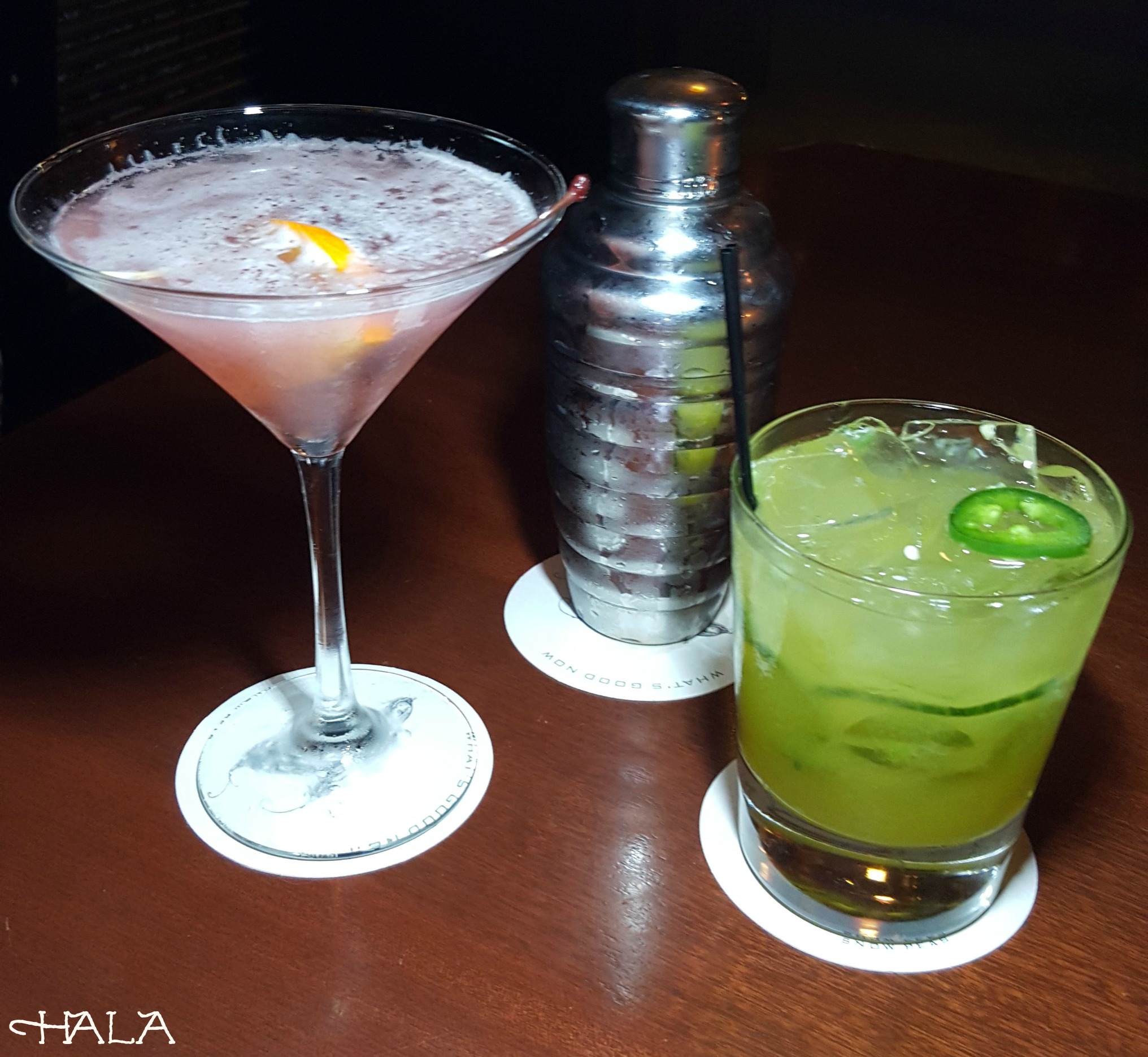 My friend and I started the evening with a couple of refreshing drinks. I chose the one on the left here, the Hawaiian Pineapple Cosmopolitan made of New Amsterdam Pineapple Vodka & Patrón Citrónge and she chose the Mango Jalapeno Crush; consisting of Prairie Organic Gin, Mango, Housemade Lemonade, Fresh Jalapeño, Cilantro & Cucumber.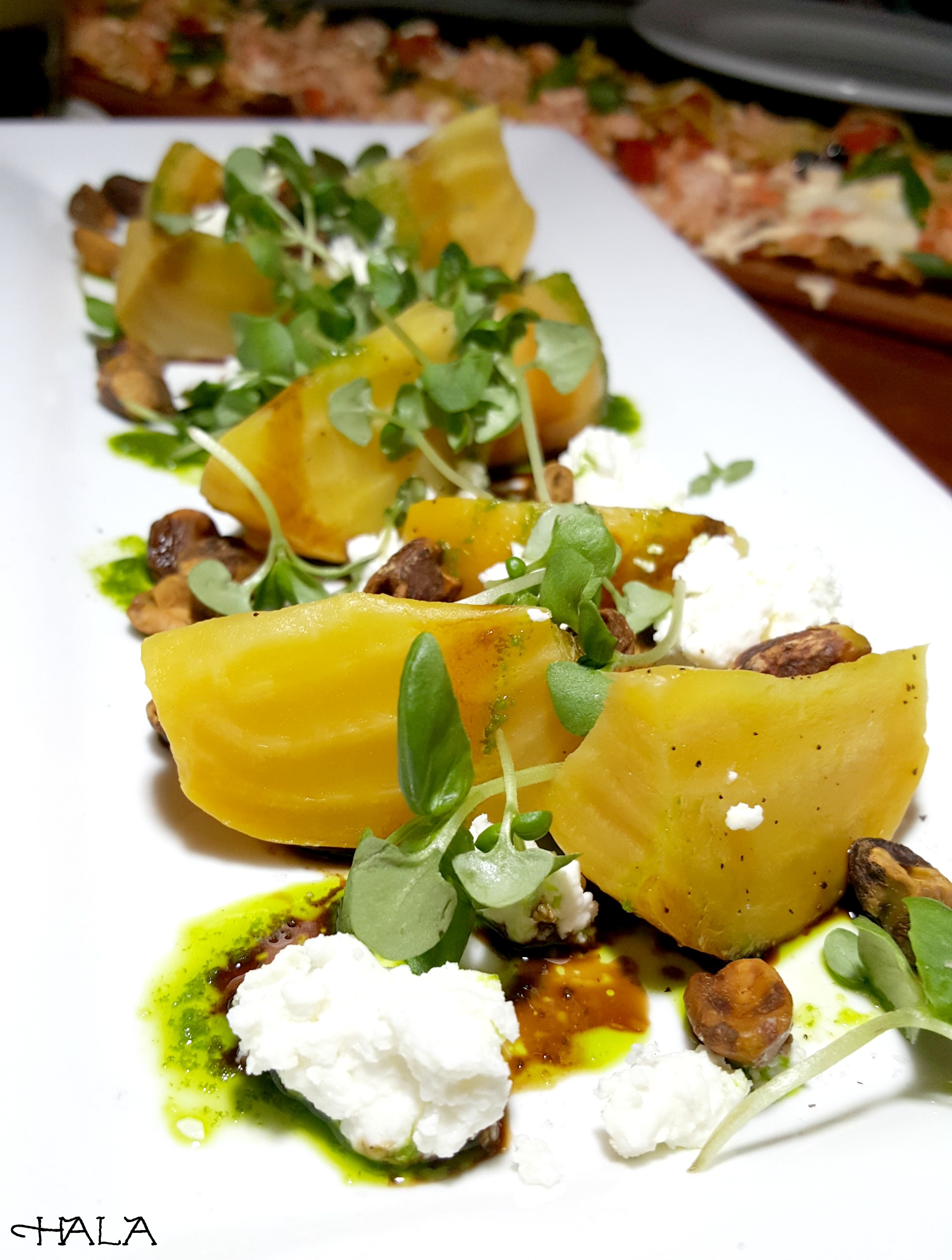 Seasons 52 has a special section on the menu titled, "Chef's Suggestions" which has the chef's top recommendations of "What's good now," and is chalk full of seasonally inspired items featuring ingredients at their peak of freshness. The first item on this menu that caught my eye was the Warm California Golden Beets Salad; made up of Laura Chenel goat cheese, toasted pistachios and micro basil. It was so fresh and delicious. I love beets and this dish was amazing paired with the goat cheese and pistachios, making for a delightful flavor combination.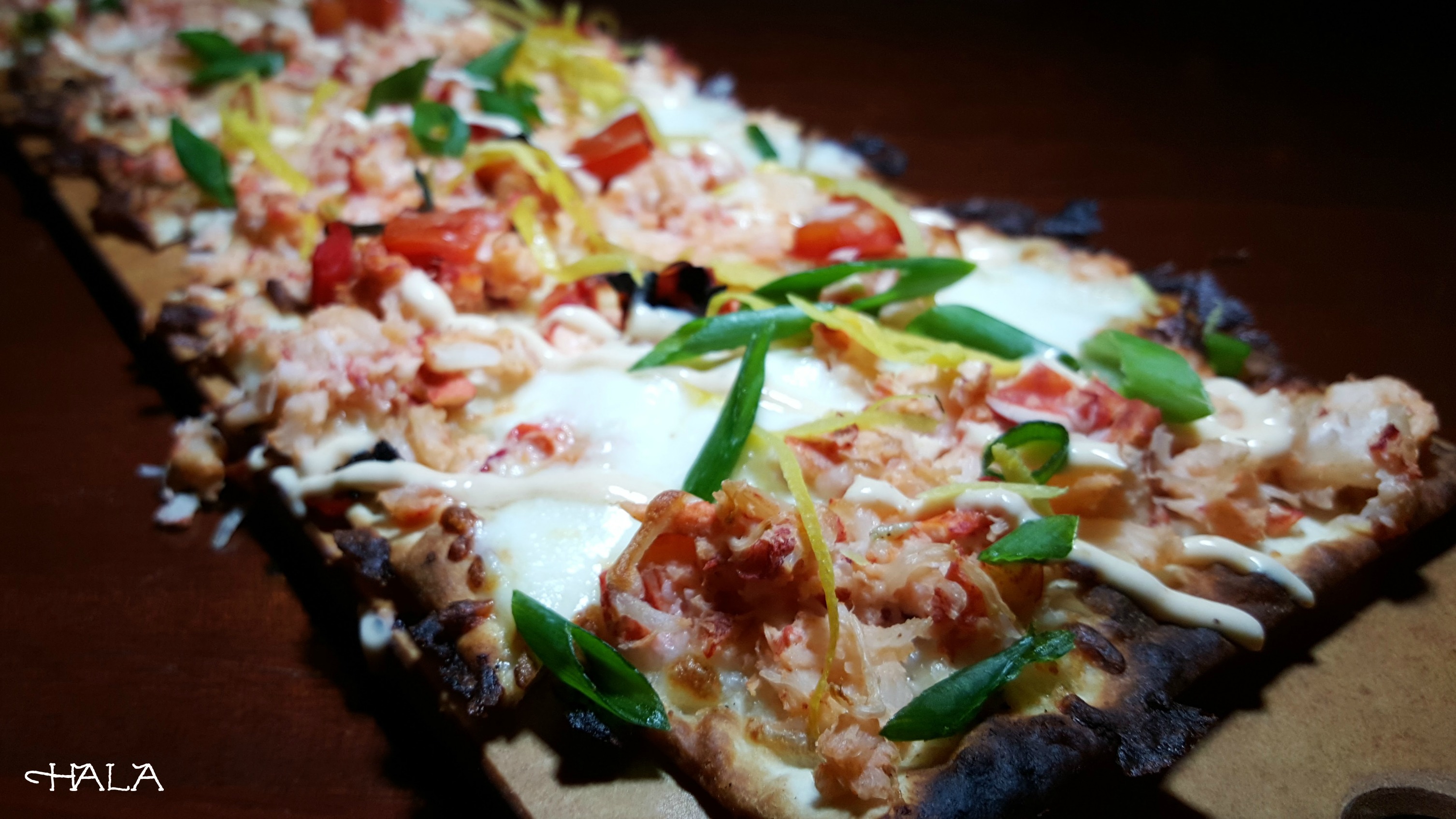 Another delicious option in the "Chef's Suggestions" for appetizers is this Lobster & Fresh Mozzarella Flatbread. Chunks of delicious lobster, roasted sweet peppers, slivered scallion, and lobster sour cream create one mouth-watering and scrumptious treat.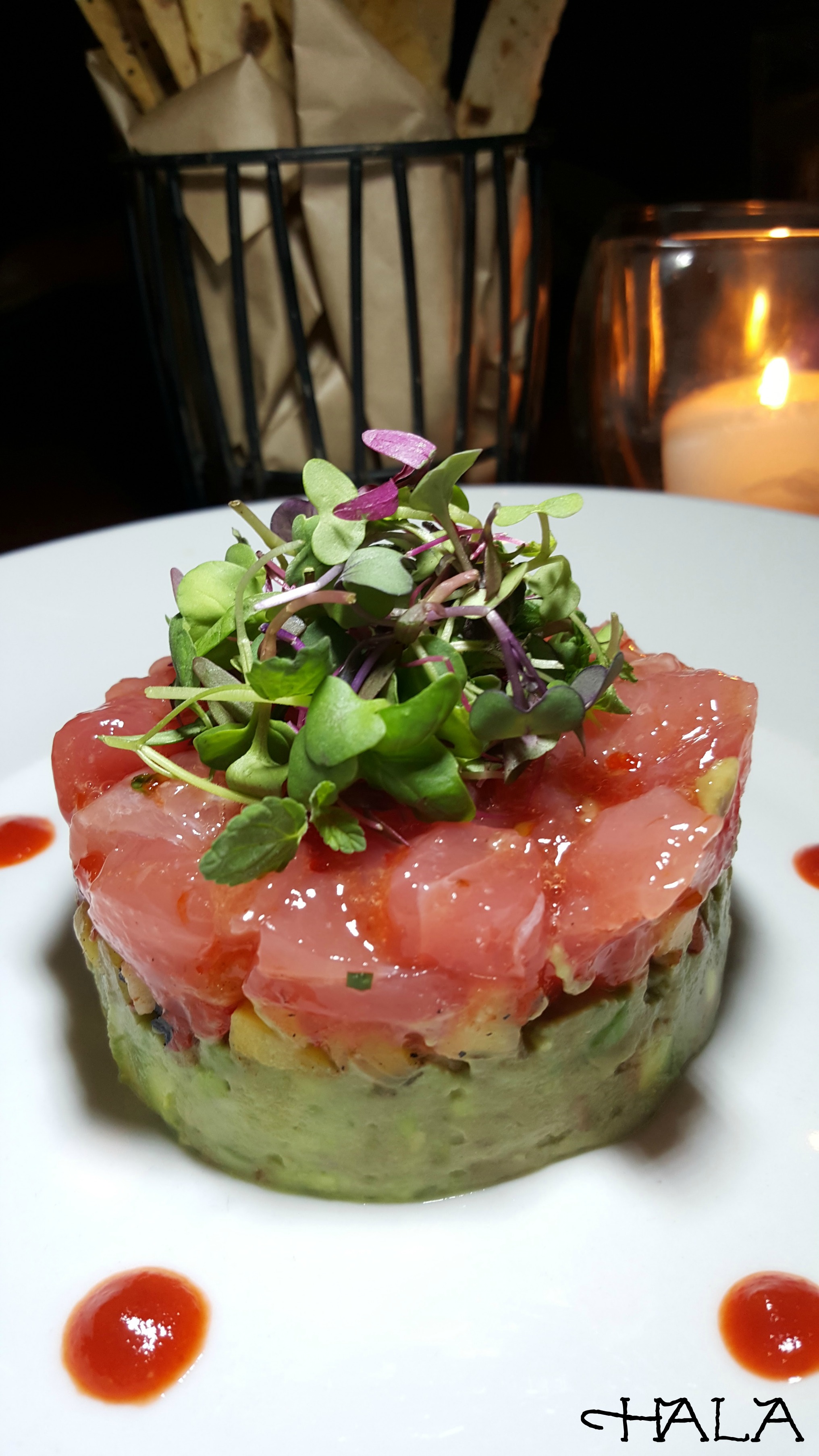 A regular item on the appetizer menu is this delectable number and one of my favorites, the Ahi Tuna Tartare.  Layered with wasabi-avocado mousse, tropical salsa, Hawaiian sea salt crisps. The mix of the ahi tuna with the wasabi-avocado is exquisite. I would enjoy having this with any meal, at any time, any day.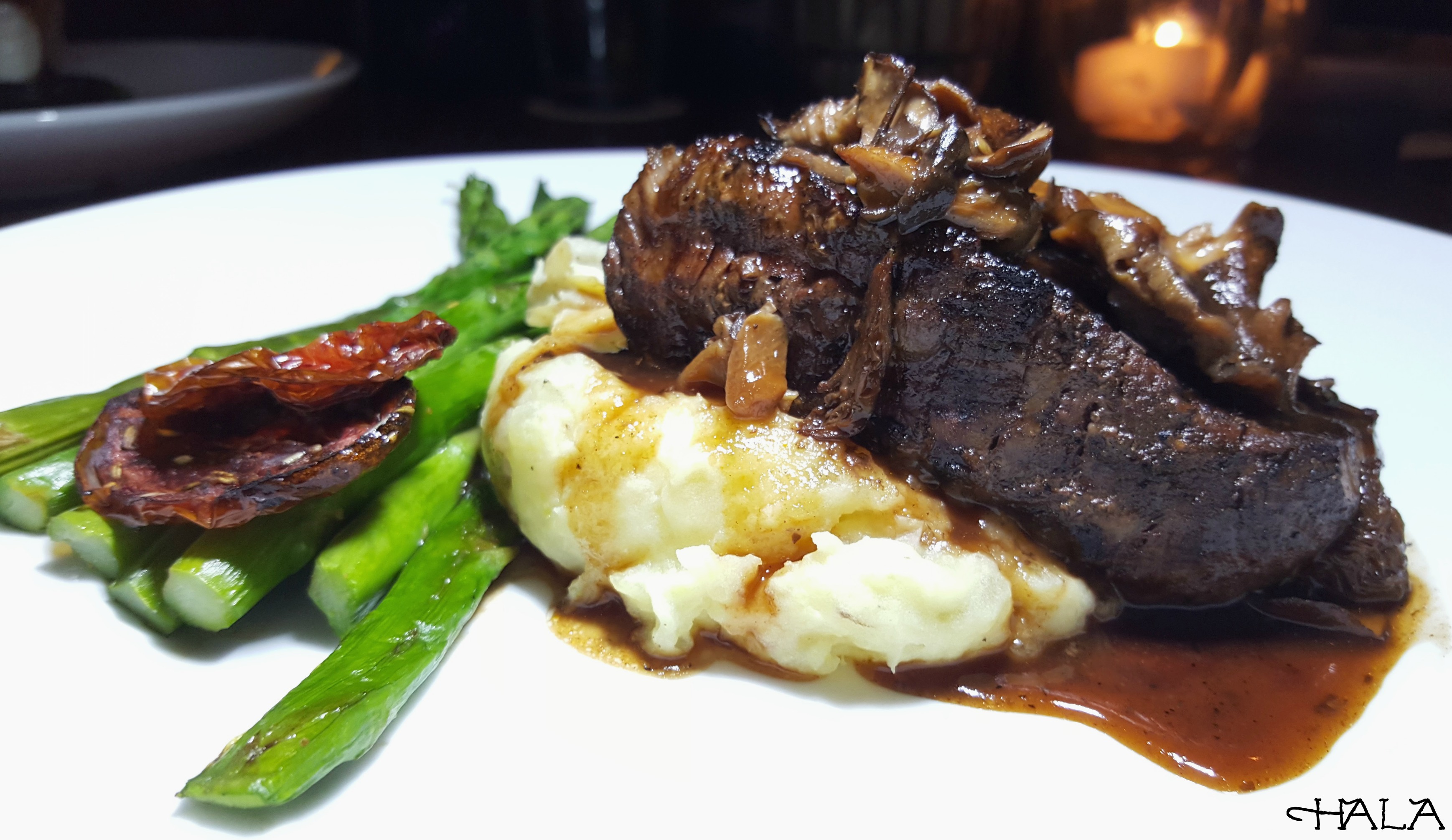 Now onto the main courses! I saw this on the menu and just had to try it. The Wood-Grilled Filet Mignon. Mouth-watering, melt-in-your-mouth goodness, juicy, and oh so tender. You will be savoring every bite of this glorious piece of meat.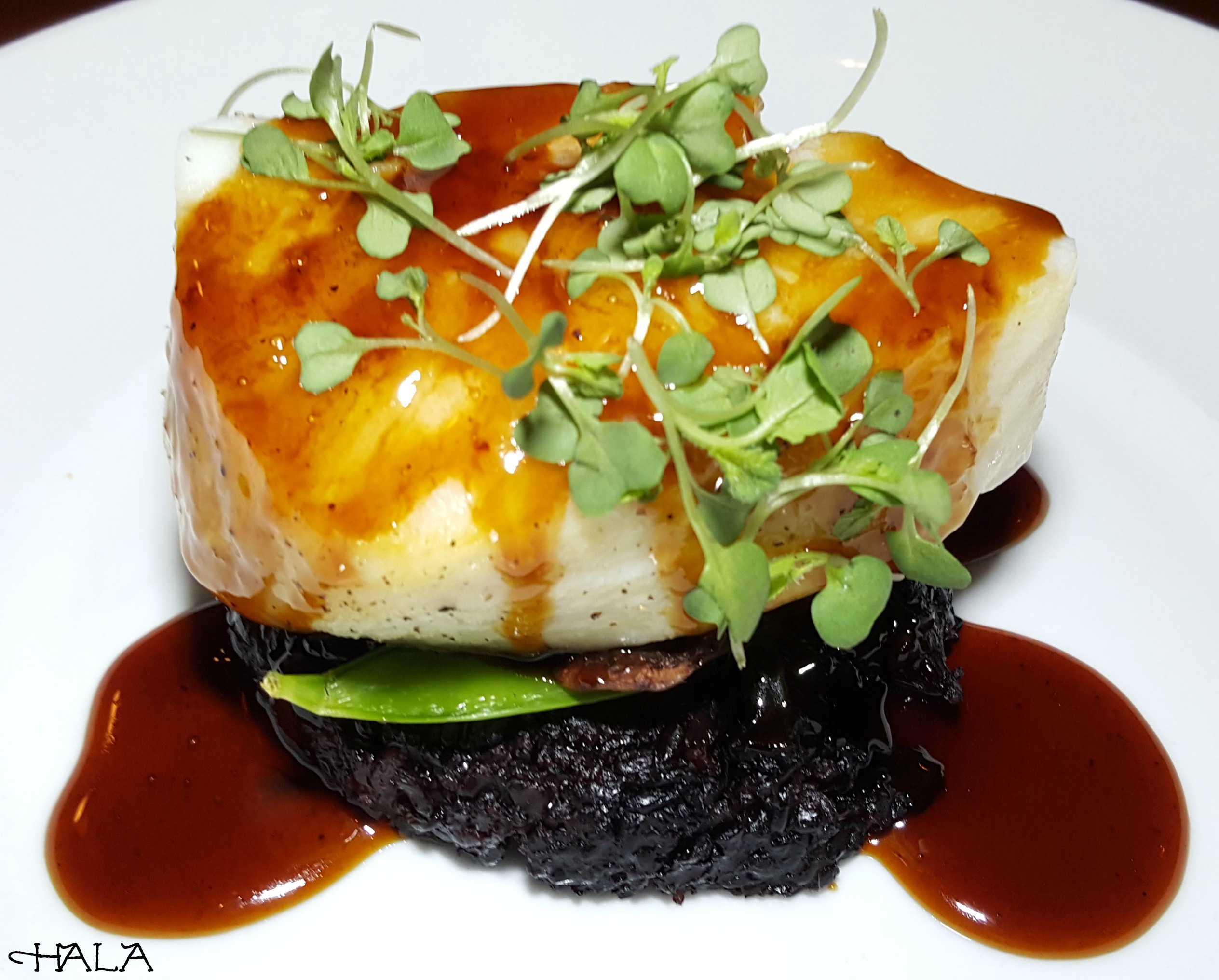 A pick off of the Chef's Suggestions, the Asian-Glazed Chilean Sea Bass served on top of a bed of organic black rice, snow peas, shiitake mushrooms, micro wasabi. So flaky and full of flavor, this is another one you can't go wrong with.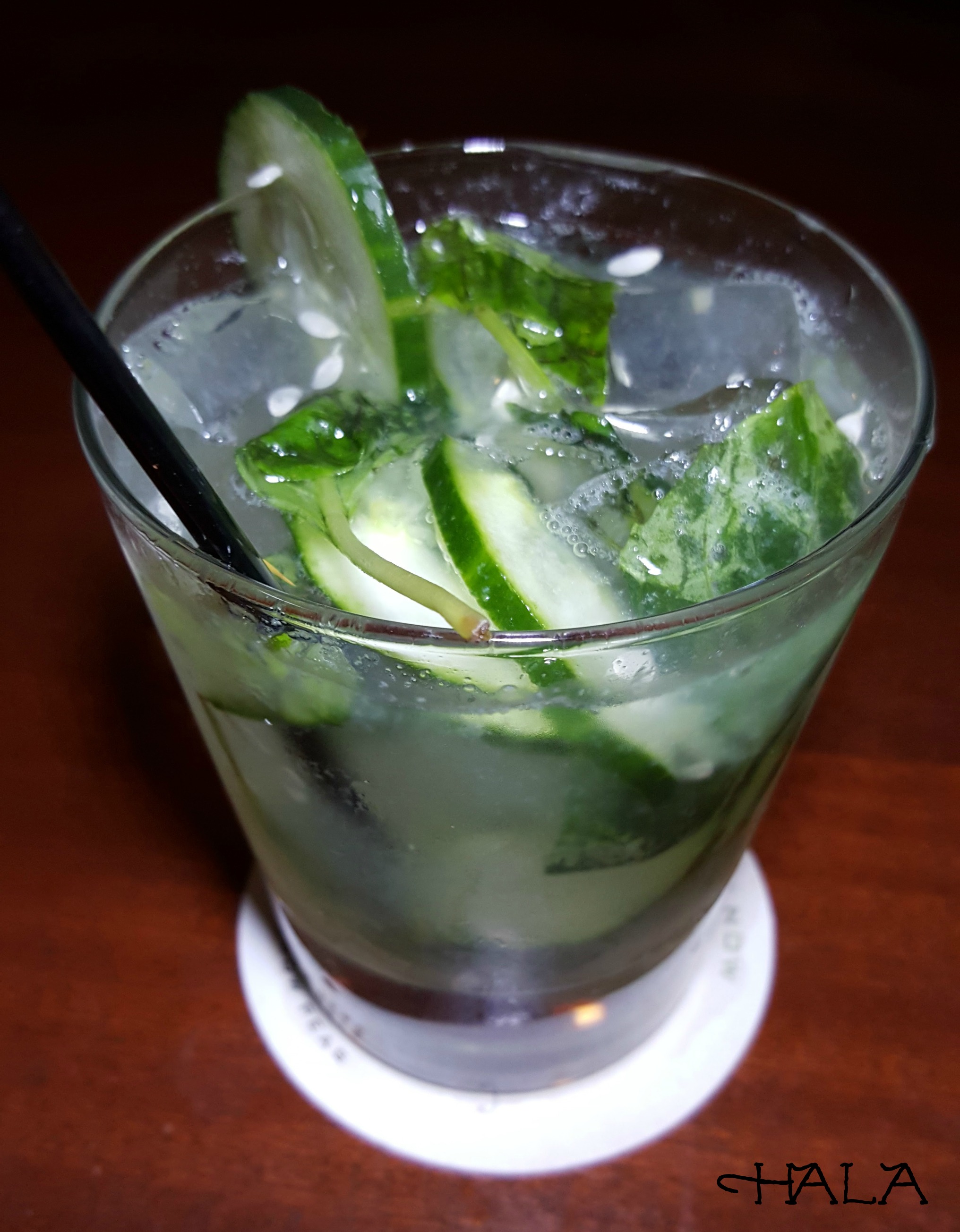 For dinner we tried one of the seasonal drink creations. The Cucumber Basil Smash, made with Prairie Organic Cucumber Vodka, White Cranberry Juice, Agave, Fresh Lime, Cucumber & Basil. Another very refreshing choice that pairs well with dinner.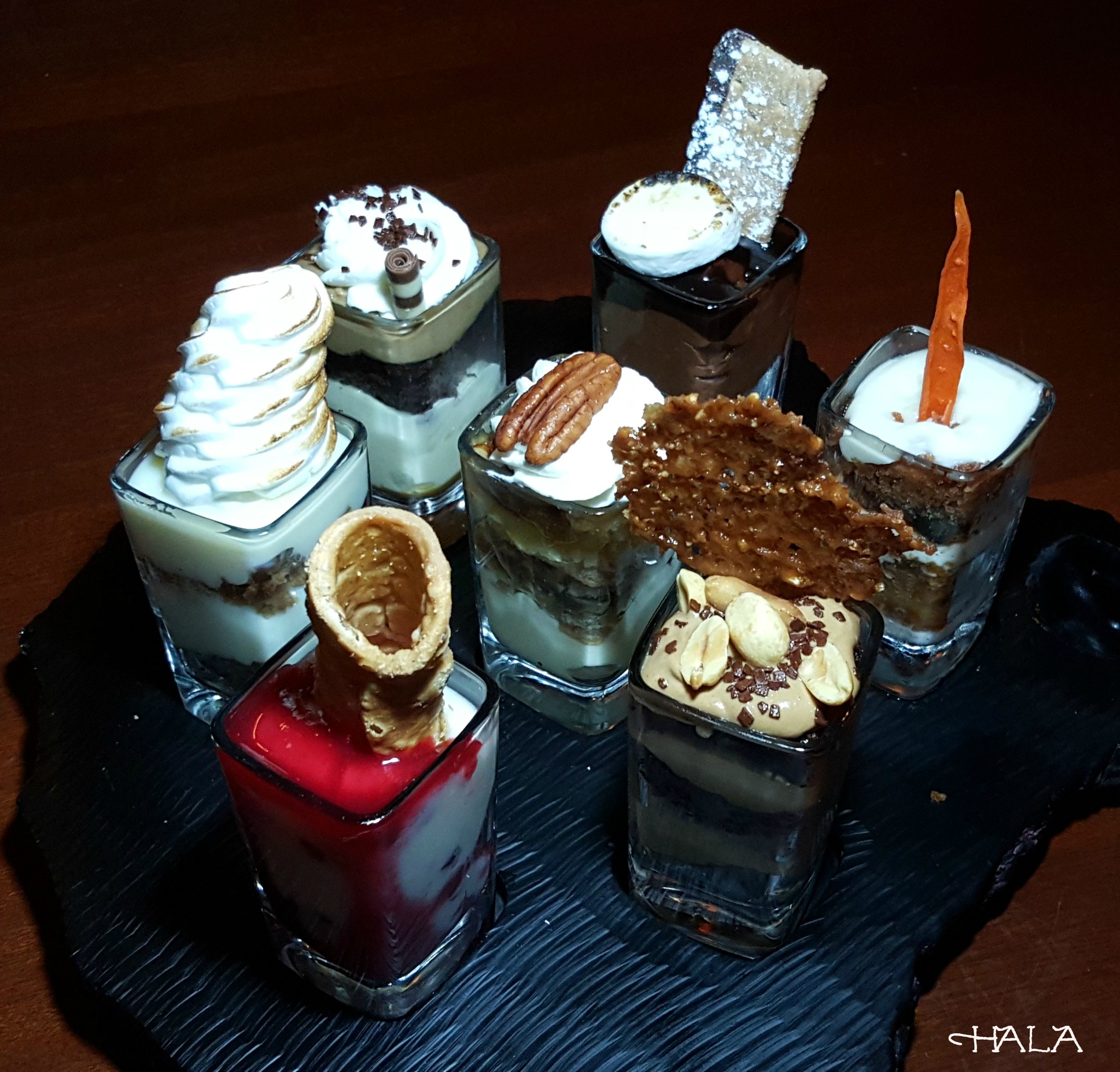 My oh my. Dessert here is no joke! Look at this beautiful display of desserts to choose from! They are the perfect size too, so you can enjoy more than one if you cannot decide (like us), so we had them all, for tasting purposes of course. 😉 Choices include: Key Lime Pie (one of my favorite ones), Pecan Pie, Belgian Chocolate S'More, Mocha Macchiato, Chocolate Peanut Butter Torte, Raspberry Chocolate Chip Cannoli, and Carrot Cake with Cinnamon Honey (my other favorite).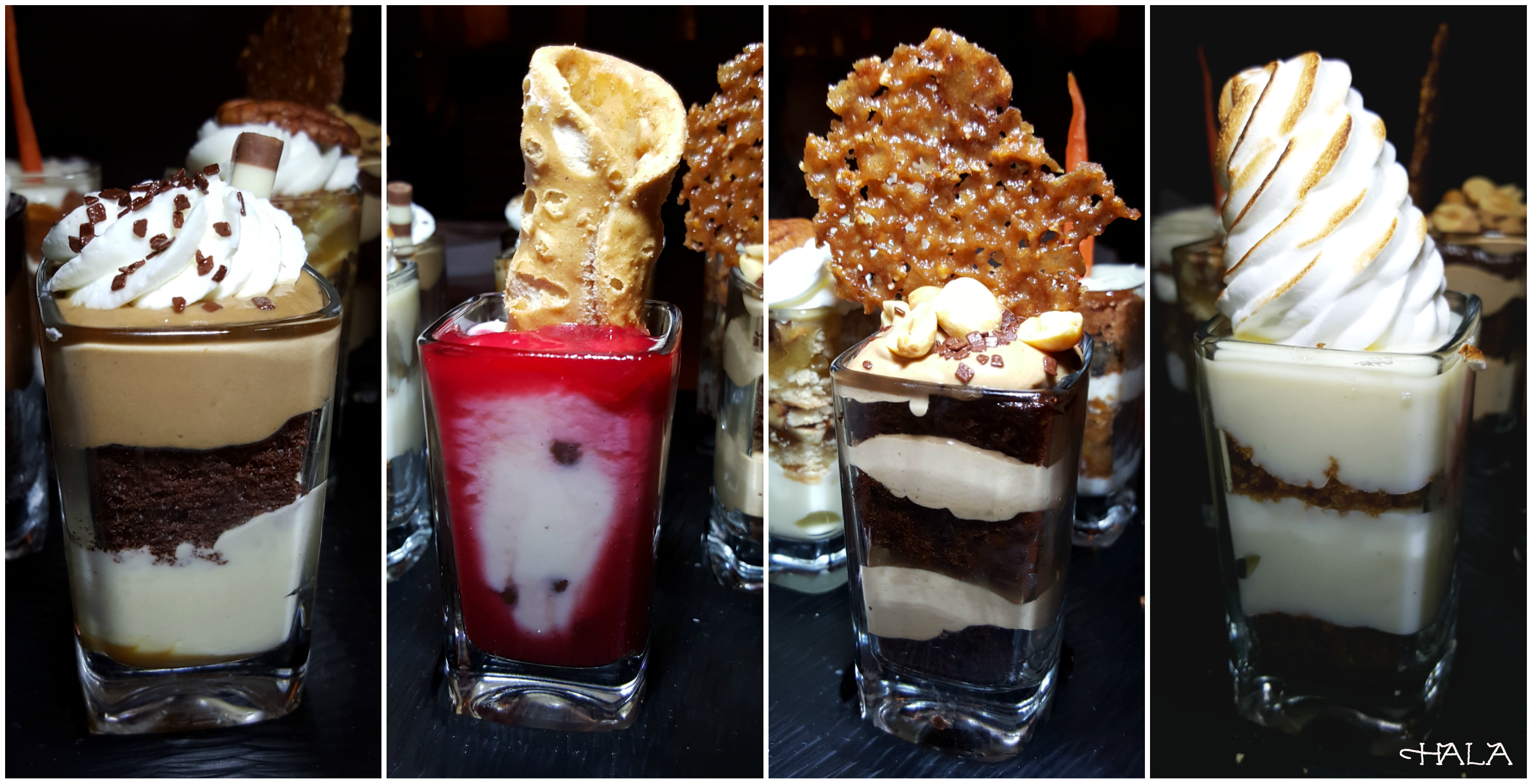 A close up of some of the options. From left to right: Mocha Macchiato, Raspberry Chocolate Chip Cannoli, Chocolate Peanut Butter Torte and the Key Lime Pime! Yum! This would make any sweet tooth out there more than happy! 🙂 I am so looking forward to my next visit to Seasons 52. Thinking maybe for my birthday in another couple of weeks? 😉